Gay coach fired at VCU
Advocates renew call for Obama exec order on workplace bias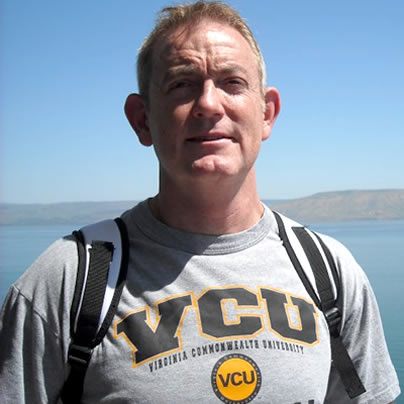 A women's volleyball coach at Virginia Commonwealth University, who says he was fired last month because he's gay, would have a far better chance of getting his job back if President Obama had issued a non-discrimination executive order for federal contractors.
That's the assessment of Tico Almeida, president of the national LGBT advocacy group Freedom to Work.
"If the executive order were already in place, Coach [James] Finley could have the Department of Labor investigate whether federal contractor VCU allowed anti-gay animus to overshadow the fact that he led his team to a 25-6 winning record this season as well as a perfect graduation rate for his student athletes," Almeida told the Blade in a statement.
Almeida said VCU would be a prime target for a discrimination investigation under such an executive order because it has received more than $40 million in contracts in recent years from such federal agencies as the National Institutes of Health, the Social Security Administration, and the Department of Defense.
"President Obama should sign the executive order today because every day that passes is another day in which taxpayer money can be squandered on anti-LGBT workplace harassment and discrimination," he said.
Finley, 52, told the Blade he learned of his dismissal on Nov. 19 when the university's recently hired athletic director, Ed McLaughlin, informed him he decided not to renew Finley's contract as coach.
He said he filed a discrimination complaint with the university's diversity office. The university's personnel policy bans discrimination based on sexual orientation. A VCU spokesperson said the office has 45 days to investigate the complaint under university rules.
Another university spokesperson, Pamela Lepley, told Richmond news media outlets that McLaughlin's decision not to renew Finley's contract was "in compliance with appropriate VCU employment practices and policies."
In his own statement, McLaughlin said he did not base his action on the fact that Finley is gay.
"It is unfortunate that Mr. Finley feels the decision not to renew his contract was based on anything other than previously stated concerns about the volleyball program," he said.
Finley told the Blade McLaughlin told him his reason for not renewing the contract was a desire to take the volleyball program in a "different direction" in order to lift the program to "an elite level."
Finley and his husband, John Sternlicht, an attorney, consider McLaughlin's rationale for not renewing Finley's contract a thinly veiled pretext.
The two say they believe the true motive was McLaughlin's unwillingness to retain an openly gay man as coach of the VCU women's volleyball team, despite the fact that Finley is credited by students, other coaches, and sports writers with having vastly improved the team and inspired its women players during his eight-year tenure as coach.
"The reality is they were below 500 [in their win-loss record] for 14 straight years prior to me coming here," Finley said in a telephone interview.
In the years in which he served as coach, the team has had the highest winning percentage in women's volleyball at VCU in the previous 20 years, he said.
"We had 25 wins with only six losses," he said in discussing the current year. "We had our highest national ranking in program history."
According to Finley, many university officials, students, and the athletic department staff have been fully accepting of him and Sternlicht. Many of his colleagues attended his and Sternlicht's wedding celebration last year, he said
With that as a backdrop, Finley and Sterlicht said McLaughlin remained distant and unsupportive of Finley since the time McLaughlin was hired as athletic director in July of this year.
He never attended any of the women's volleyball games at the university's home court, never congratulated him or the players for their successful season, and appeared to turn and walk in another direction whenever the two crossed paths on campus, said Finley.
Sternlicht said evidence of anti-gay animus surfaced when it became known last month that McLaughlin demoted a woman staffer who was the only other out gay person in the athletic department.
According to the Commonwealth Times, Pat Stauffer, a 30-year employee at the VCU Athletics Department, was stripped of her title as Senior Women's Administrator and given the new title of Senior Associate Athletic Director for Sport Administration.
Finley said any doubt about McLaughlin's motive for firing him vanished in his own mind and in that of his supporters when his volleyball players told him McLaughlin said the university wants a coach who would "represent the university well."
"What he was saying is I, as a gay man, can't represent the university or the athletic program in a positive way," Finley said.
Finley's dismissal comes at a time when LGBT advocates in Virginia say they are uncertain over whether sexual orientation non-discrimination policies adopted by the state's universities and colleges, including VCU, can be enforced.
Last year, Virginia Attorney General Kenneth Cuccinelli said the universities didn't have legal standing to adopt such policies because sexual orientation discrimination is not prohibited under Virginia law.
For more than a year, Almeida and other LGBT advocates have been urging President Obama to sign an executive order requiring companies and other entities such as universities that receive federal contracts to adopt internal personnel policies banning employment discrimination based on sexual orientation and gender identity.
Existing federal civil rights laws already ban employment discrimination based on race, religion, sex and ethnicity, but those laws don't apply to LGBT people. A bill pending in Congress known as the Employment Non-Discrimination Act, or ENDA, would add similar protections for LGBT people in federal law.
But ENDA remains stalled in the Republican-controlled U.S. House of Representatives, and Capitol Hill observers say it has no chance of passing unless Democrats regain control of the House in the 2014 elections.
As Md. advances bill to fund gender-affirming care, LGBTQ advocates stress it will save lives
Trans Health Equity Act would impact state Medicaid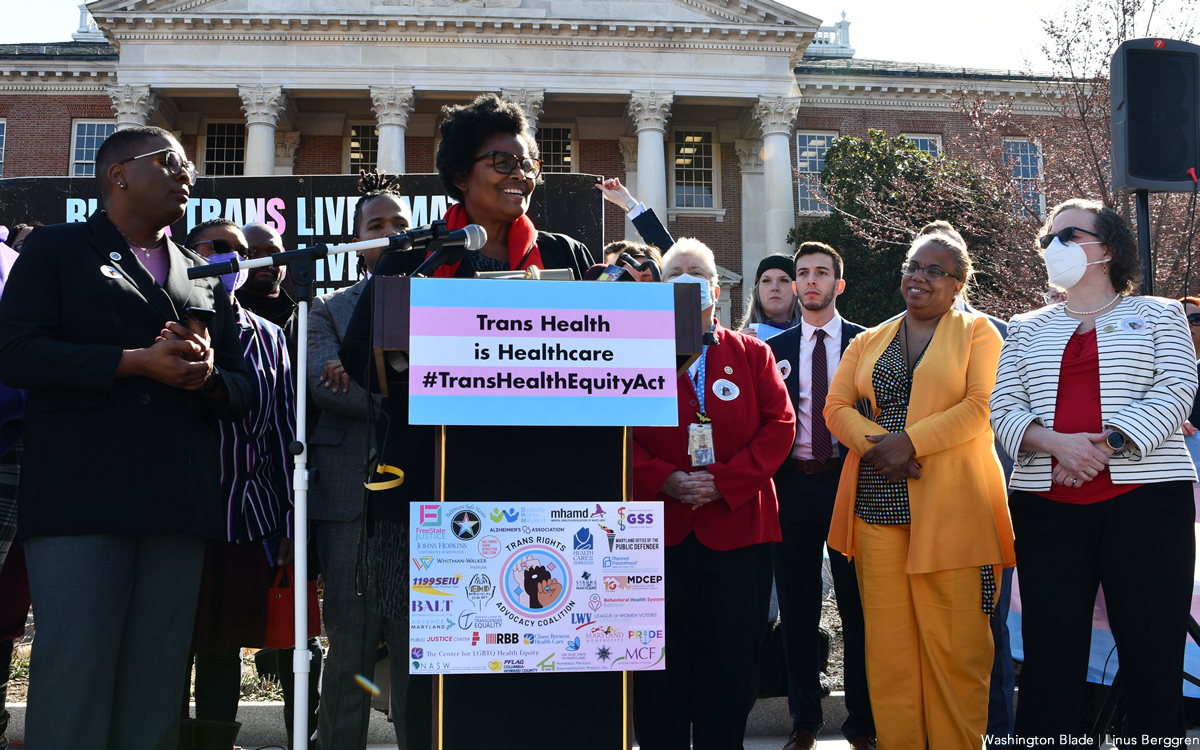 By John-John Williams IV | Shaylie Elliette wishes the Trans Health Equity Act that appears headed for final passage in the Maryland General Assembly would have been around seven years ago, when she turned 18. She believes that transitioning earlier in life would have eliminated years of torment, abuse and discrimination all linked to transphobia.
The rest of this article can be found on the Baltimore Banner website.
Whitman-Walker announces leadership change
CEO Ryan Moran to become Deputy Secretary of Health in Maryland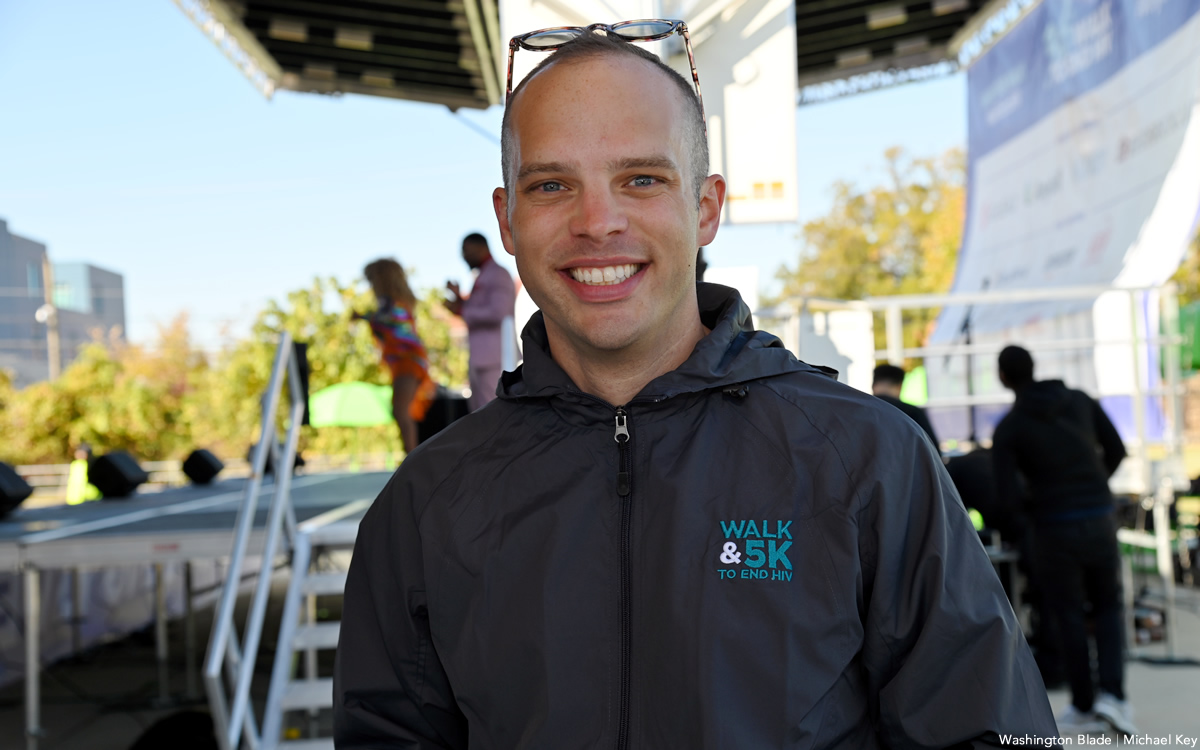 Dr. Ryan Moran, who has served since 2021 as CEO of the Whitman-Walker Health System, an arm of D.C.'s longtime LGBTQ and HIV health services provider Whitman-Walker Health, will be leaving his position next month after being named as Deputy Secretary of Health and Healthcare Finance and Medicaid Director for the State of Maryland.
According to a March 21 statement released by Whitman-Walker, Moran will begin his new job as a member of the Maryland Department of Health's senior leadership team effective April 12.
The statement says Cindy Lewin, an official with nonprofit organizations for more than 25 years and who previously served as Executive Vice President and General Counsel at the AARP, will serve as interim CEO at Whitman-Walker Health System beginning April 10.
Around that time, the statement says, Whitman-Walker will begin a nationwide executive search "to secure a permanent CEO" for the top position at Whitman-Walker Health System.
The statement points out that Naseema Shafi will continue in her role as CEO of Whitman-Walker Health, the other component of Whitman-Walker that directly provides and oversees medical and health care services to patients and clients, including those from the LGBTQ community.
Whitman-Walker Health System, among other things, advances the mission of Whitman-Walker through expanding its financial and fundraising capacity through the Whitman-Walker Foundation, the Whitman-Walker Institute, and the Whitman-Walker Health System Real Property Holdings, the statement says.
"Whitman-Walker Health System is grateful for Ryan's visionary leadership, which has advantageously positioned us for our once in a generation expansion of research and health services with our move to the Saint Elizabeth campus this year," said Dr. Ann Bonham, the Whitman-Walker Health System Board Chair.
"While the organization will miss Ryan, his enthusiasm and passion for the work and his commitment to the mission of Whitman-Walker, I am sure he will be a transformative leader in his new role," Bonham said.
"I am deeply grateful to Whitman-Walker for the opportunity to steward our mission-driven organization as a regional and national leader in LGBTQ+ care, advocacy, research, and education," Moran said in the statement.
"I am honored to have contributed to this organization's rich history, and I am proud of the work Naseema Shafi and I have accomplished together and of the exceptional board senior leadership team, and staff for their collaboration in building a strong foundation for Whitman-Walker's future success," he said.
The statement announcing the Whitman-Walker leadership change notes that Moran played an important role in continuing the organization's previously started plans for opening its new Max Robinson Center at the city's St. Elizabeth's campus in Southeast D.C. According to the statement, the new center will provide services and programs to more than 15,000 people each year, a 300 percent increase from the existing Max Robinson Center located in Anacostia.
Comings & Goings
Inouye named Deputy Assistant Secretary in communications at Dept. of Education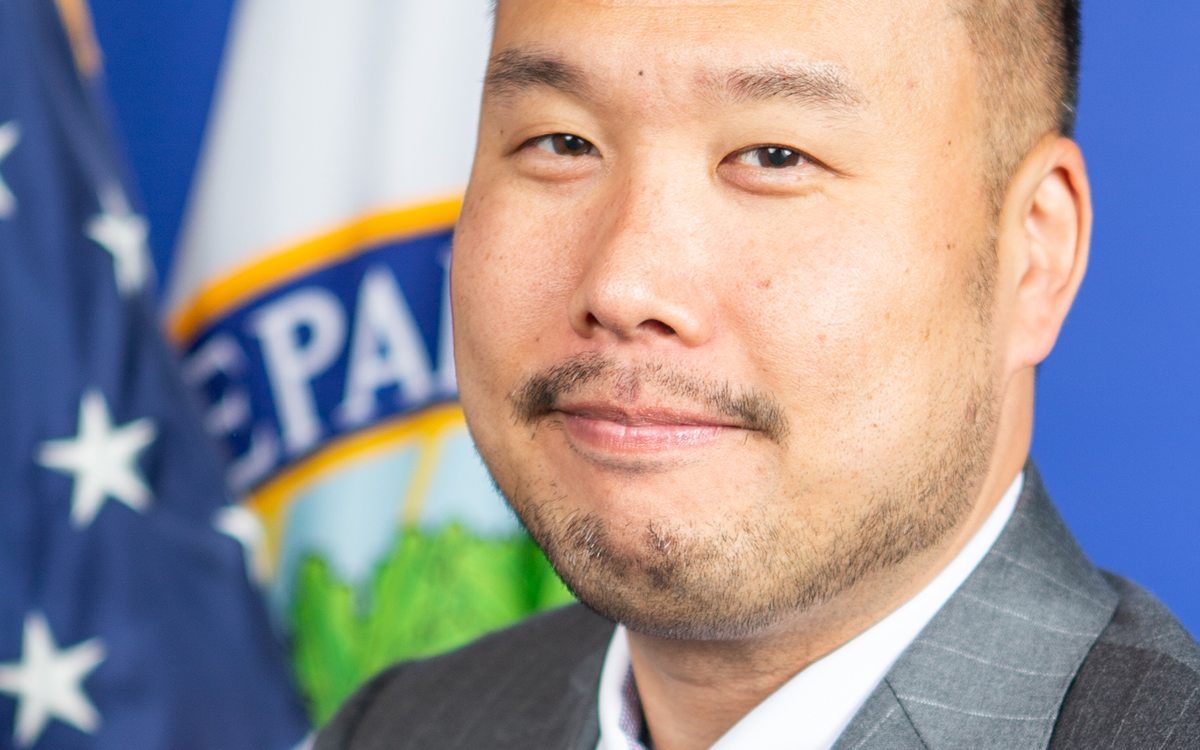 The Comings & Goings column is about sharing the professional successes of our community. We want to recognize those landing new jobs, new clients for their business, joining boards of organizations and other achievements. Please share your successes with us at [email protected].
Congratulations to Shin Inouye on his appointment as Deputy Assistant Secretary in the Office of Communications and Outreach, U.S. Department of Education. He said, "I'm honored to join the Biden-Harris administration and the amazing team under Secretary Cardona. Working with my outstanding colleagues, I am confident we will meet our goal to raise the bar and promote academic excellence in America."
Previously, Inouye served as Executive Vice President of Communications, The Leadership Conference on Civil Rights and Human Rights, The Leadership Conference Education Fund. He also held a number of high-level positions in the Obama administration, including Press Secretary and Acting Senior Adviser for Intergovernmental and External Affairs, Department of Homeland Security, U.S. Citizenship and Immigration Services; Adviser for Intergovernmental and External Affairs, Executive Office of the President; White House Office of Communications: Director of Specialty Media; and as an authorized spokesperson for the Obama Inaugural Committee, with a focus on specialty media outlets.
Inouye has received many honors, including being named one of 25 "LGBTI next generation leaders to watch" by Out in National Security and the Atlantic Council; and one of "40 Asian American Pacific Islander National Security & Foreign Policy Next Generation Leaders" by New America and the Diversity in National Security Network.
Congratulations also to Tristan Fitzpatrick, on his promotion to Senior Communications Consultant at APCO Worldwide. Fitzpatrick said, "I am thrilled to start this new position and look forward to the start of a new chapter advising clients on how to best achieve their communications and public affairs goals." Tristan has worked with APCO for the past year and a half. They are the fifth largest independently owned PR firm in the United States. Prior to that, Fitzpatrick was a Digital Media Specialist with the National Public Pension Coalition in D.C. He worked as a Communications and Digital Adviser, to the Biden for President campaign. He advised the campaign's Out for Biden Coalition on communications and digital best practices for turning out 11 million LGBTQ and 57 million pro-equality voters. Tristan has also been a Communications Manager and Digital Outreach Coordinator, Cancer Support Community, Washington, DC.