Year in review: A taste of Washington
Sampling many of the new restaurants in D.C. this year kept one food fan busy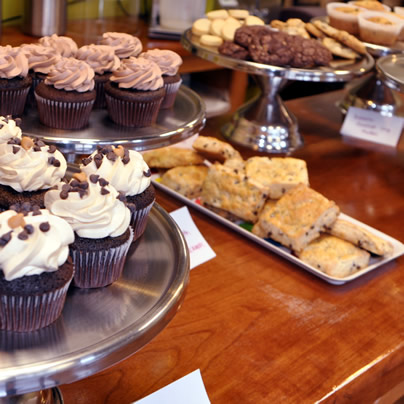 New restaurants, new chefs, new menus and new food all kept a food lover and restaurant column writer busy this year in D.C.
Every day a new place was opening, some I was able to review, others are still on my list. When all was said and done however, I had the opportunity to dine in some of the best restaurants in town and enjoy some of the finest food offerings available. And in the process I got to expand my own horizons.
Since taking on this project, friends and family have asked how such a picky eater has taken on the task of reviewing restaurants. The answer is always the same: "I fell into it, but why does being picky disqualify me from writing about restaurants?"
Then, in August, I realized that I may be in a bit over my head, so I brought two knowledgeable foodies to Izakaya Seki, the first restaurant I was concerned about not being knowledgeable enough to cover fairly.
Izakaya Seki opened in August by father and daughter Hiroshi and Cizuka Seki; this new establishment features traditional Japanese dishes and delicacies. Delicacies such as cuttlefish; at that point I had no idea how it was even supposed to taste. Other items like the fresh scallop Carpaccio were delightful and set the tone for three hours of delicious food. Izakaya Seki still remains one of my most challenging and rewarding columns to date.
While Japanese cuisine was outside my comfort zone, there were many other restaurants this year I felt well prepared to write about. Ristorante Posto, in Logan Circle, was serving a new spring selections when I first set foot into this unsuspecting location, and a new pastry chef was dishing out delicious deserts. The pastry chef has since left, but Posto remains a favorite spot for delicious Italian food and brick oven pizzas. In May, at a Taste of Pride featured special, I discovered Jack Rose Dining Saloon. The food was excellent and in an environment where whiskey bottles reached toward the ceiling, I discovered I enjoy scotch.
Mike Isabella, gay chef Jamie Leeds, and Taylor Gourmet all opened new locations this year. Isabella's Bandolero in Georgetown serves up his take on traditional Mexican dishes and strong margaritas. Standouts included the course we dubbed "Mexican Sushi," like the blue crab taquito with coconut and red chili. The suckling pig tacos and the nachos with crispy goat and goat cheese also pleased all the diners at the table.
For Leeds, and her new Hank's on the Hill she teamed up with "mixtress" Gina Chersevani, whose Eddy Bar is a key component of the new space. This new 40-seat location serves up Leed's classics like the lobster roll and the Meat and Two option, as well as Chersevani's exquisite "storytelling" cocktails. Longtime friends Casey Patton and David Mazza opened up a third Taylor Gourmet on 14th Street this year. These traditional Philadelphia-inspired sandwiches battled against sandwich shop Sun-de-Vich — Taylor won for best cold cut-based sandwiches and Sun-de-Vich won for its creative and worldly offerings. Sandwich lovers are in for a treat at either location.
Carnivores also have plenty of new options.
Gay business partners David Winer, Josh Hahn and Antonio Oquendo opened their fifth restaurant in D.C. called The Pig, a pork-centric restaurant that focuses on snout-to-tail dishes from locally sourced ingredients. The braised pork cheek was a favorite and if you're up for the challenge, try the Sundae Bloody Sundae that includes pasteurized pig's blood. Another meat-lovers paradise is Kangaroo Boxing Club in Columbia Heights. If you love barbeque, then there's a dish on the menu for you here.
This year 14th Street began its transformation into a prime dining location. Pearl Dive Oyster Palace opened just over a year ago, the new Matchbox has opened, Ted's Bulletin and many others are scheduled to open in the near future. Part of this transformation includes the new Masa 14 rooftop, which opened at the start of the summer. Masa 14 also welcomed new executive chef Adam Goldman to the mix at this Latin-Asian fusion restaurant. Another newcomer to the street called The Drafting Table has become the new local gastro pub in the former ACKC space.
No dinner is complete without a little sweetness at the end. I can never review a restaurant without at least a sampling of the desserts. One of my favorite meals this year took place at gay-helmed Art and Soul. We all had delicious entrees and to finish up the party, we tasted most of the items on the dessert menu. And to end my reviews for the year, I sampled all the delicious sweets available at Bloomingdale bakery Grassroots Gourmet. Every item at this gay-owned and -operated bakery was divine. A sweet ending to a year filled with delicious food and reviews.
Mayor's office to host Pride tie-dye party
Guests to make colorful shirts for 'PEACE. LOVE. REVOLUTION' theme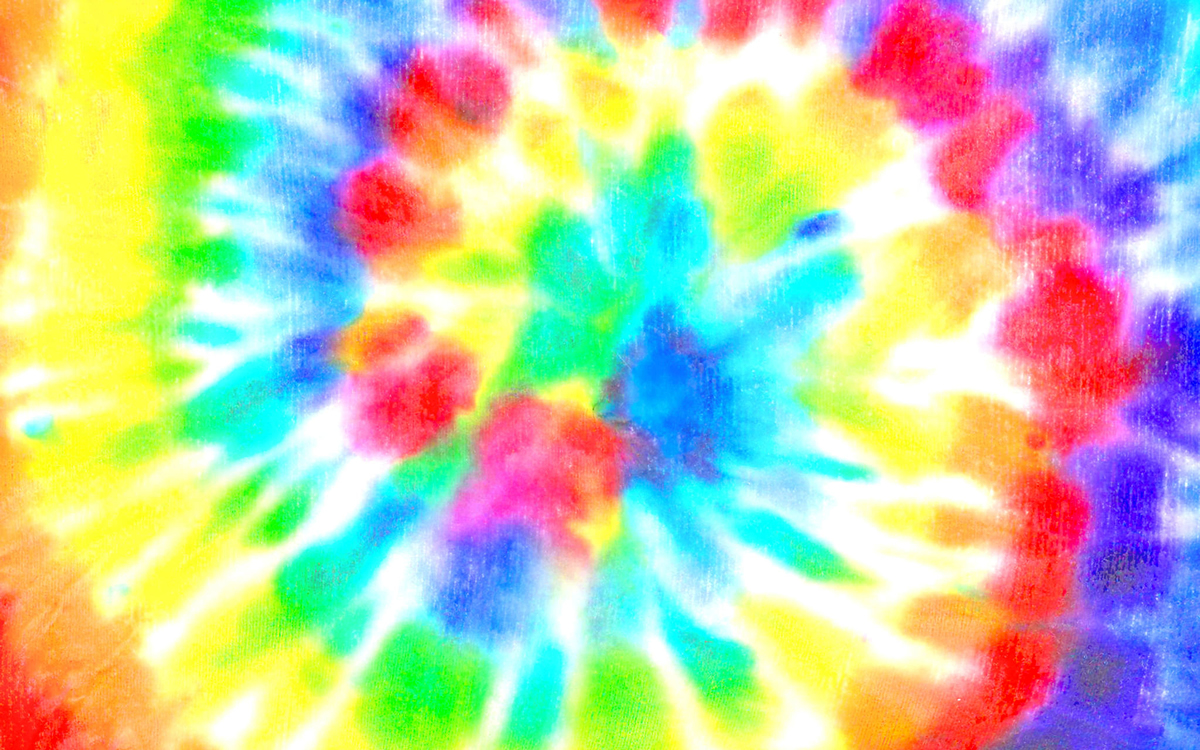 The Mayor's Office for LGBTQ Affairs will host "Love Out Loud: Tie Dye Party for Pride" on Wednesday, June 7 at 5 p.m. at the Frank D. Reeves Center of Municipal Affairs.
The event, hosted along with the DC Center for the LGBT Community and Capital Pride Alliance, will be an afternoon for community and artistry. Guests are encouraged to bring their creativity to make some colorful tie-dye shirts in line with this year's Pride theme, "PEACE. LOVE. REVOLUTION."
This event is free to attend and more details are available on Eventbrite. 
D.C. to celebrate LGBTQ poetry
Pride Poem-a-Day presents second installation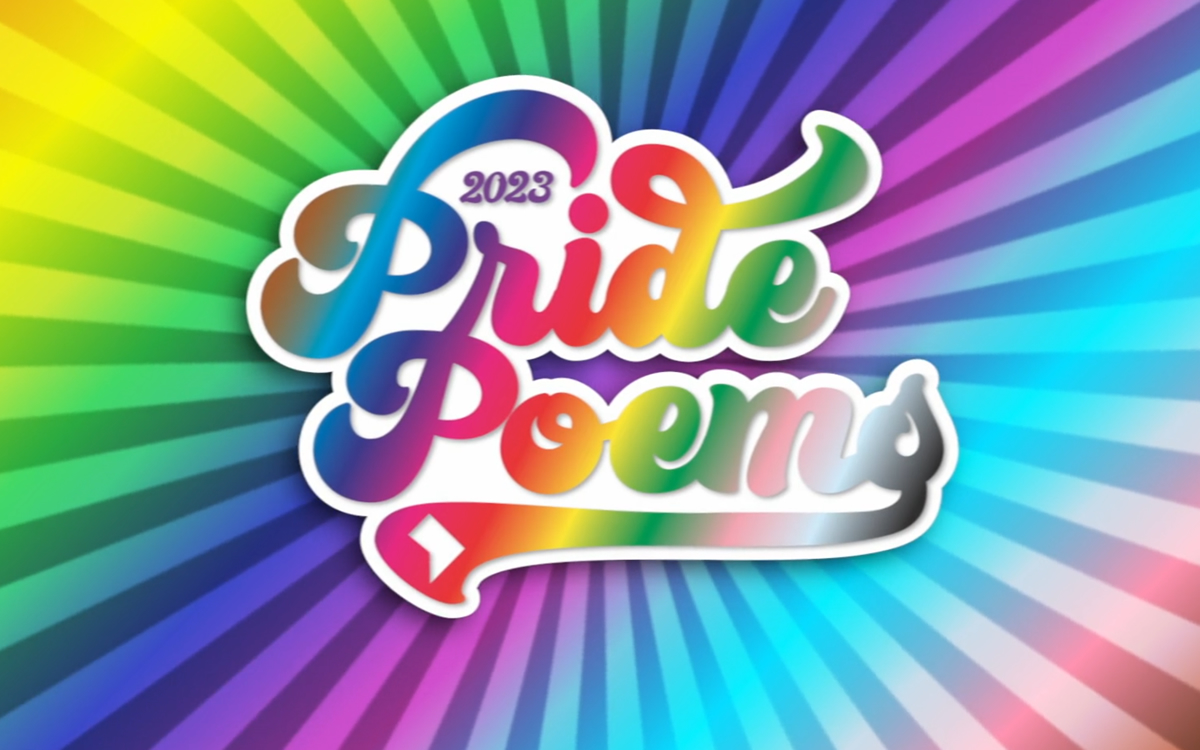 DC Pride Poem-a-Day will present its second installation of short videos featuring LGBTQ poetry from the Washington, D.C. area to celebrate Pride month.
A new video will be released each day in June and will feature different poets reading an original poem on the theme of "heritage."
The videos highlight LGBTQ poets from a variety of backgrounds, ethnicities, races, and countries of origin, and also poets from minority religions, multi-lingual, and disabled. 
To access the poetry, visit DC Pride Poems' website.
Calendar: June 2-8
LGBTQ events in the days to come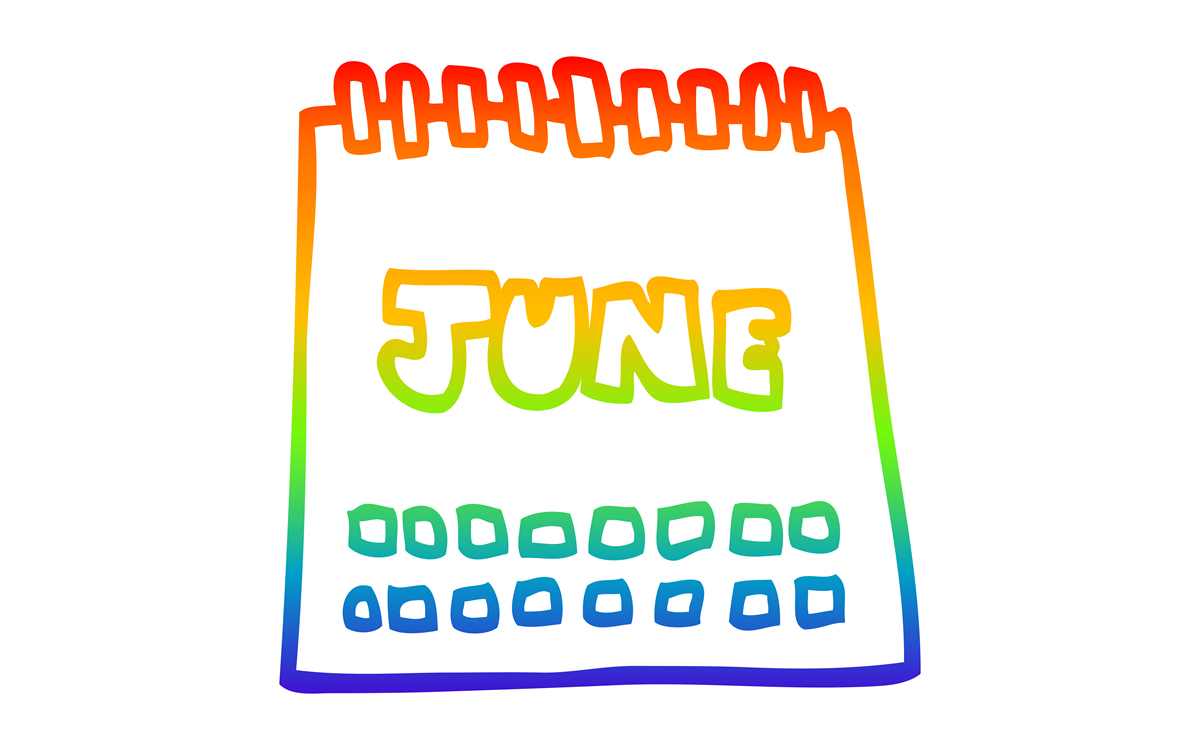 Friday, June 2
Center Aging: Friday Tea Time will be at 2 p.m. on Zoom. This event is a social hour for older LGBTQ+ adults. Guests can bring a beverage of choice. For more information, contact [email protected].
Go Gay DC will host "LGBTQ+ Pride Kickoff Social" at 7 p.m. at The Commentary. This event is ideal to make new friends in the LGBTQ community and enjoy the bottomless happy hour specials at Puro Gusto. Admission is free and more details are available on Eventbrite.
Saturday, June 3
Virtual Yoga Class with Jesse Z. will be at 12 p.m. online. This is a weekly class focusing on yoga, breath work, and meditation. Guests are encouraged to RSVP on the DC Center's website, providing your name, email address, and zip code, along with any questions you may have. A link to the event will be sent at 6 pm the day before.
LGBTQ People of Color Support Group will be at 1 p.m. on Zoom. LGBTQ People of Color can come together and talk about anything affecting them in a space that strives to be safe and judgment free. There are all sorts of activities like watching movies, poetry events, storytelling, and just hanging out with others. For more details, visit thedccenter.org/poc or facebook.com/centerpoc.
Project DC Events will host "DC Pride Crawl" at 2 p.m. at Dupont Circle's best bars. Guests are encouraged to put on their brightest and most colorful outfit, grab friends, and enjoy a day of drinks and celebration. Tickets start at $20 and can be purchased on Eventbrite. 
Sunday, June 4
AfroCode DC will be at 4 p.m. at Decades DC. This event will be an experience of non-stop music, dancing, and good vibes and a crossover of genres and a fusion of cultures. Tickets cost $40 and can be purchased on Eventbrite.
"Largest LGBTQIA+ Singles Flamingle" will be at 7 p.m. at THRoW Social DC. Guests can enjoy signature cocktail and wine specials, food, games, and live music while mingling with single people in the local LGBTQ community. This event is free and more details are available on Eventbrite.
Monday, June 5
Center Aging Monday Coffee and Conversation will be at 10 a.m. on Zoom. LGBT Older Adults — and friends — are invited to enjoy friendly conversations and to discuss any issues you might be dealing with. For more information, visit the Center Aging's Facebook or Twitter.
Capital Pride Interfaith Service Planning Meeting will be at 6 p.m. on Zoom. The Capital Pride Interfaith Service is an "integrated service" respectfully demonstrating the breadth, depth, and sincerity of our faith, exposing the lie that anti-gay fundamentalists have a monopoly on faith and religion. For more details, [email protected]. 
Tuesday, June 6
Go Gay DC will host "LGBTQ+ Pride Reception" at 5 p.m. at Turkish Coffee Lady. This event is to foster cross-cultural connectedness and make friends in the LGBTQ+ and allied community. Attendance is free and more details are available on Eventbrite.
Pride on the Patio Events will host "LGBTQ+ Social Mixer" at 5:30 p.m. at Showroom. Dress is casual, fancy, or comfortable and guests are encouraged to bring the most authentic you to chat, laugh, and get a little crazy. This event is free and more details are available on Eventbrite. 
Wednesday, June 7
Job Club will be at 6 p.m. on Zoom. This is a weekly job support program to help job entrants and seekers, including the long-term unemployed, improve self-confidence, motivation, resilience and productivity for effective job searches and networking — allowing participants to move away from being merely "applicants" toward being "candidates." For more information, email [email protected] or visit thedccenter.org/careers.
Center Aging Women's Social & Discussion Group will be at 6:00p.m. on Zoom. This group is a place where older LGBTQ+ women can meet and socialize with one another. To register, visit the DC Center's website. 
Thursday, June 8
KINETIC Presents will host "KINETIC Pride 2023 DC Weekend Pass" at 10 p.m. at four D.C. venues. This partnership with Capital Pride Alliance will feature a performance by global pop star Betty Who at Echostage, stunning visuals, and top talent. Tickets start at $149 and can be purchased on Eventbrite.