April 17, 2013 at 2:00 pm EDT | by Michael K. Lavers
Magic Johnson gay son speaks out
LOS ANGELES—The gay son of former Los Angeles Lakers player and philanthropist Magic Johnson told an online talk show on April 16 he remains "very blessed to have the family" he does.
"When it was time to come out, I was, obviously, scared as most people are," E.J. Johnson told "Gwissues," according to the Associated Press. "After I got all the love and support from my family then I knew I could go out and conquer the world, I guess."
TMZ earlier this month broadcast a video of the younger Johnson walking with his boyfriend on the Sunset Strip.
Magic Johnson told the entertainment website his wife Cookie and he "love E.J. and support him in every way."
Johnson revealed in 1991 that he was HIV positive, changing the face of the disease in the public eye.
Michael K. Lavers is the international news editor of the Washington Blade. Follow Michael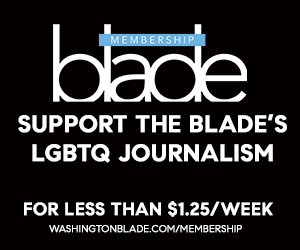 Sign Up for Blade eBlasts