'Closer' to the mainstream
Tegan and Sara play Merriweather this weekend with fun.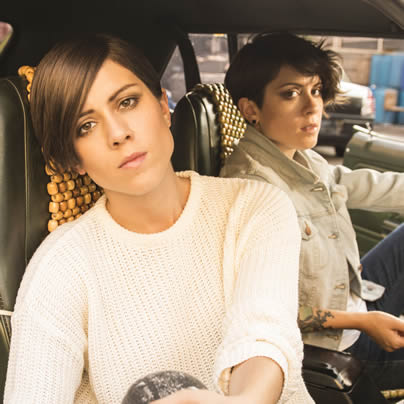 fun.
'Most Nights Summer Tour'
With Tegan and Sara
Saturday
6:30 p.m.
Merriweather Post Pavilion
10475 Little Patuxent Parkway
Columbia, MD
$35-45
ournameisfun.com
teganandsara.com
This year has been undoubtedly the biggest of Tegan and Sara's career.
Their album "Heartthrob" dropped in January and debuted at No. 3 on the Billboard Top 200 more than doubling the group's previous peak for first-week sales. It went gold earlier this month in their native Canada. The Quin twins have been on a media blitz that included Ellen, Jay Leno and Jimmy Kimmel and even had their hit single "Closer" featured on "Glee."
http://www.youtube.com/watch?v=etq2vdLieTM
Just before their HRC concert in New York next week (July 25), the lesbian sisters (now 33) are scheduled to play Merriweather Post Pavilion this weekend on the fun. "Most Nights Summer Tour," which kicked off earlier this month in Toronto and runs through the end of September. We caught up with Tegan last week. Her comments have been slightly edited for length.
WASHINGTON BLADE: How's the tour going?
TEGAN: It's mostly been awesome, though we've only had one weekend so far.
BLADE: How do the crowds feel compared to your own headlining shows? Obviously there are a lot of people there psyched up for fun.'s set right?
TEGAN: Yeah, but it's kind of hard to generalize. They have a real awesome music-loving audience. It's more mainstream, yet still pretty awesome. You get up there and work your ass off to win them over but there's been a lot of recognition when we play, especially the new stuff, the stuff that's been on radio, so it's been really good. They're great allies and good friends of ours so we really enjoy doing it and it's a really awesome opportunity for us.
BLADE: Do you have much interaction with them backstage?
TEGAN: We've known the guys for years and we even toured with Jack (Antonoff) on our last record for about three months, so we're quite friendly and hang out with them but it's a busy time for both bands. In the down time we're trying to squeeze in a million things like radio stuff and meet and greets. But Sara and I watch the show every night. We have a courtesy mix set up at the side of the stage so we can hear the front-of-the-house mix there for us on a monitor. It feels like summer camp. It's great.
BLADE: How long is your set?
TEGAN: We play 60 minutes. They play about 90.
BLADE: Any collaborations so far?
TEGAN: Not yet, but we've talked about it some. Our labels were pushing for some acoustic versions of each other's songs but all of us have been busy so far, so we'll see what happens.
BLADE: Other acts say U.S. pop radio is an especially tough nut to crack. "Closer" was a No. 1 dance hit here but didn't quite crack the Hot 100. Do you think it's harder to break a song here? If so, why?
TEGAN: It's definitely really different in the U.S. It's very unique. The life cycle of a single in the U.K. is six weeks and in Canada it's three months. … It's different too at different formats. We started mostly at college formats but have moved over to pop, which is great, it allows us to have a long life and good reach at radio. Sometimes we think as a band, "I can't believe they're still working that song." But as a band, we don't make singles, we make records so we're very old school in that way, it's just our instinct. Sometimes, yeah, we wish they could work another song but that said, each time we get added at another station, we see our fan base grow in that market and that's really why we took things in that direction this time. We really wanted to change the face of mainstream radio. We're queer and alternative but we also love pop songs and we felt it was time to see someone like ourselves represented in the mainstream. We're reaching young audiences, these kind of queer, fringe, alternative kids and it's really exciting. But it's an expensive nut to crack. But I think it's a cool time in pop music where you're seeing more bands like fun. and f(x) who have broken into mainstream pop. I think it's reflecting a lot more integrity than there's been in years.
BLADE: You and Sara have talked a lot about consciously wanting to broaden your reach with this latest album. How much of the more pop-friendly sound is inherent in the songs themselves versus what the producer brings to the table?
TEGAN: I think it's absolutely there in the foundation of the songs. Like with "Closer," that was rebuilt about six times before we even got to the studio … which is where the song really takes flight, but the foundation and architecture, all that happens at home. But before we'd even hired a producer, we knew we were moving more in that direction. It's still pretty emotional and dark but we knew we definitely wanted more pop instrumentation and really liked the idea of juxtaposing these dark scenes with more pop music. A lot of that comes from our background. We grew up listening to all this pop stuff from the '80s and '90s music.
BLADE: It's easy to get you two mixed up — you're the one with slightly more body in your hair, right?
TEGAN: Yes. I'm not quite sure how that happens but it's interesting to see the slight differences in identical twins. My hair is a little curlier. Sara needed a retainer when she was 12, I didn't.
BLADE: How much of your look — which appears pretty planned out to play on the whole twin visual — is discussed? Like if one of you wanted to grow your hair out or bleach it blonde, would you talk about it and discuss what kind of image you're projecting as a band?
TEGAN: A lot of it just happens naturally without any big discussion. I actually did grow my hair out after the last album. Down to about my shoulders. And then when we were recording and filming and I started seeing photos I was like, "Ugh — too much hair" and I cut it short again. We have lots of jokes about the hair. Rihanna's had this haircut at different times. Robyn. They used to say all lesbians had the haircut of Justin Beiber but we had this haircut way before anybody had even heard of him. … It's definitely a different world then when we started. Even around, like, 2000, it was different. Now you get on stage and everybody pulls out their phones so we care more how we look than ever before. I mean, we're still tomboys at heart, but we don't want to look like bums. We care about fashion but also want to be comfortable on stage. I'm fine with short hair but I want something that's low maintenance.
BLADE: What's your discard song pile like? Is it full of stuff where you felt the hooks just weren't quite tight enough to make the album or is part of making the song work tightening up the hooks as you go?
TEGAN: Honest truth, we wrote like 50 songs for this record. We were going through the pile just the other day thinking about maybe submitting some to some other artists and there were several we were like, "Wow, this is so good, how did we not choose this?" But there were others, like "Now I'm All Messed Up," that were just such standouts even in demo form. Like everybody who heard "Closer," it was just so obvious they were picking the same ones out as their favorites over and over. So a lot do get passed over but we also spend a lot of time perfecting and working it over, especially Sara. She's really got the patience for it and she might spend 80 hours working on one song. I might do more like 20, it really just depends. Sometimes the song itself is a tough nut to crack. That's why "Heartthrob" is such a different record for us. I tended to get to a point where I would struggle and Sara would come in and take a look at it and finish it. It just depends. The song to a large degree dictates where it's going to go.
BLADE: So many great musical acts have been from Canada. Is there any sense of pride in that any more than if you'd all been from, say, Florida or Colorado or wherever?
TEGAN: I think so. When we were coming up, though, we were on the west coast and a lot of the up-and-coming acts, like Arcade Fire and Feist, they were all from Toronto and Montreal and we were out of Vancouver. But there's definitely something really special there and I think a lot of the talent that comes out of Canada is really because the government helps so much with funding your records. We got a lot of grants along the way, really hundreds of thousands over the years, that allowed us to make videos and travel abroad. Even our managers were able to get grants. I think that's part of why Canadian artists do so well is they feel so supported.
Washington Spirit host largest halftime drag performance in NWSL history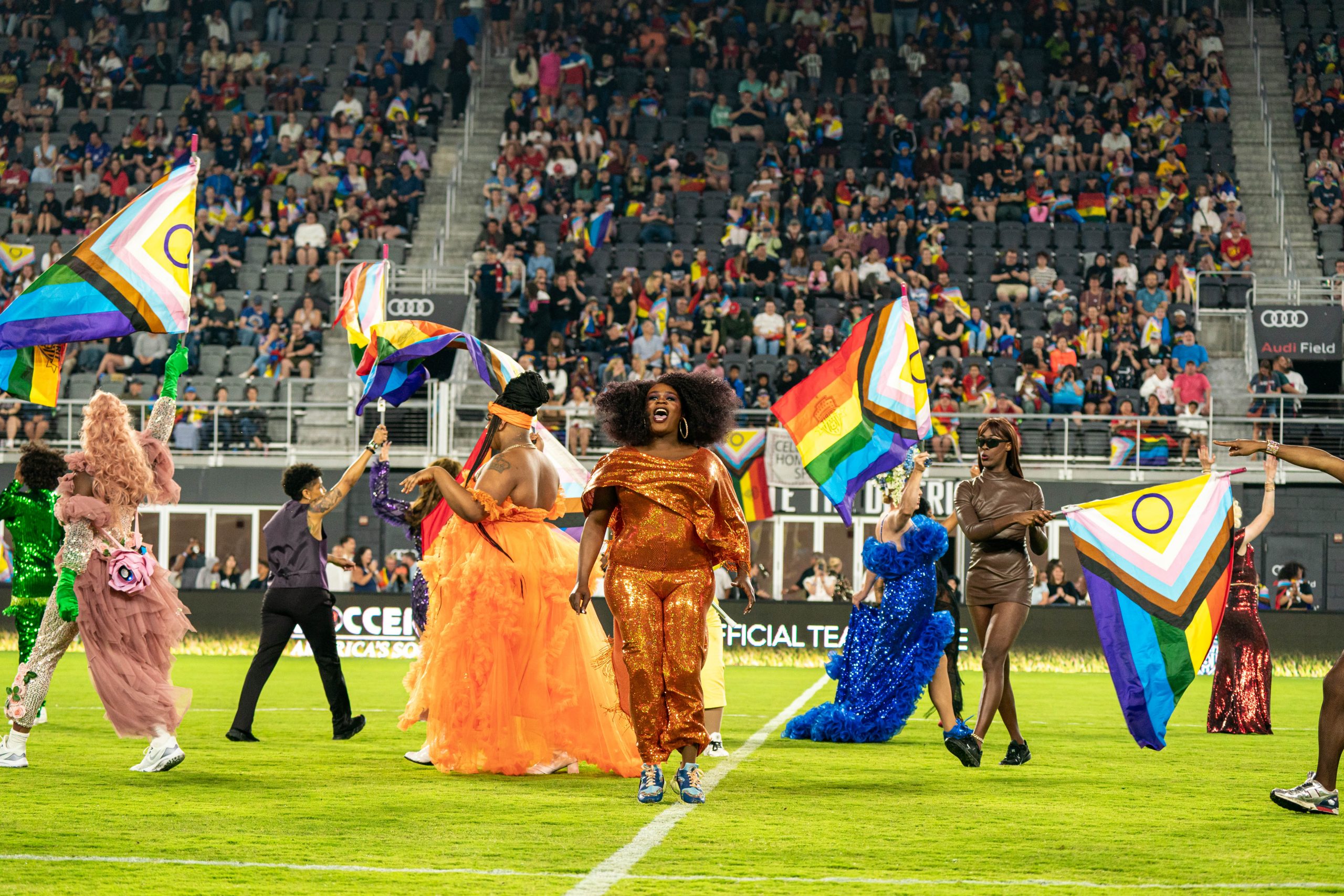 The Washington Spirit celebrated the LGBTQ+ community with the team's annual Pride Night at Audi Field this past Saturday. Highlighting that evening's Pride-themed festivities was a
halftime drag performance, featuring over a dozen drag performers from around the
DMV. It was the largest halftime drag performance in NWSL history.
Performers included: Shiqueeta Lee, KCByonce, Citrine the Queen, Elektra Gee, Kabuki Bukkake, Delila B. Lee, Capri Bloomingdale, Tara Ashleigh Austin, Gigi Couture, Dorsell Phinn, Tula, Twix the Drag Queen, Bootsy Omega, Princeza.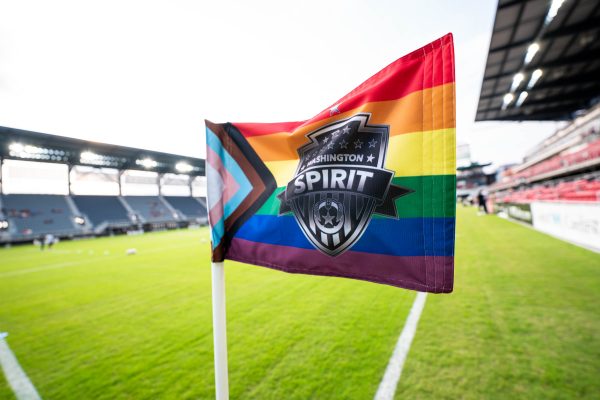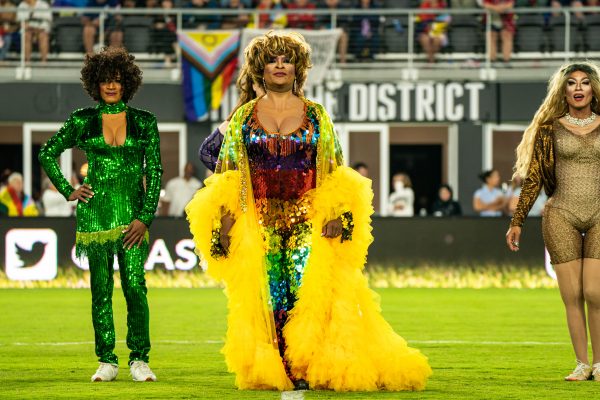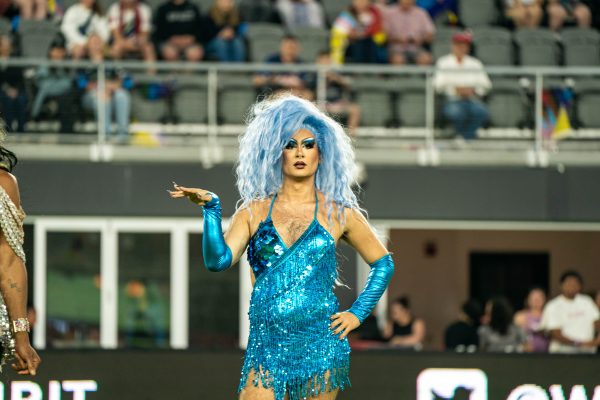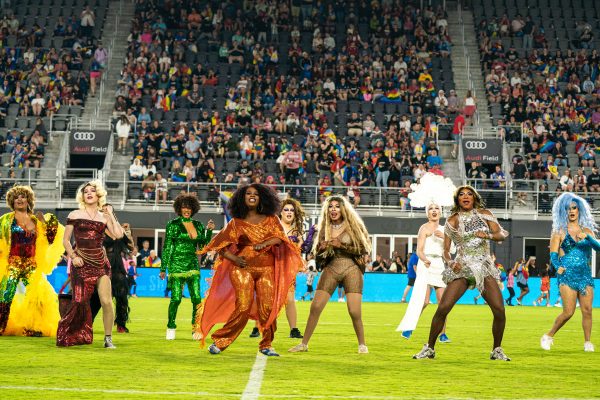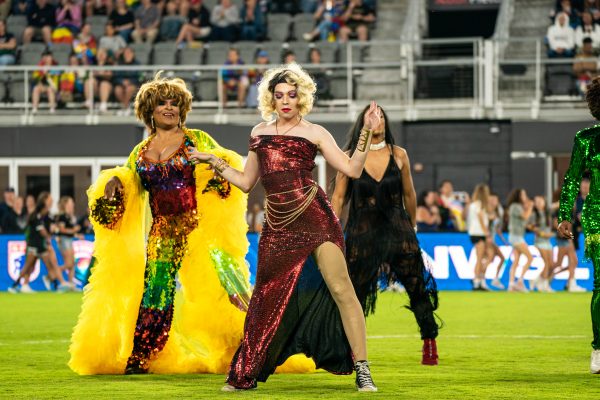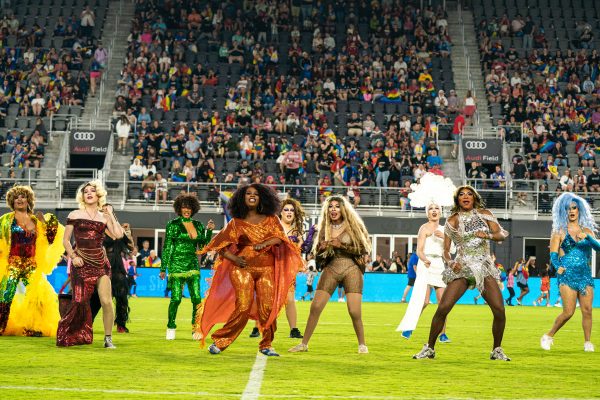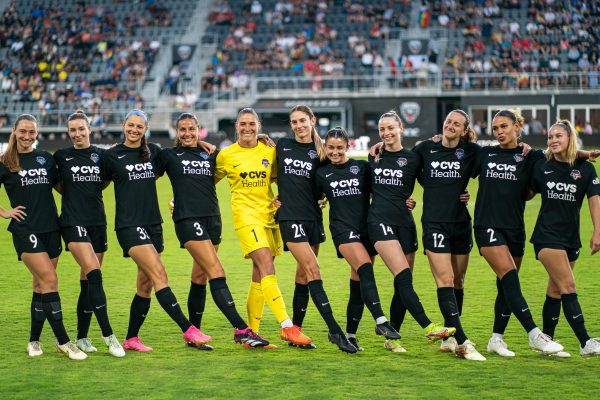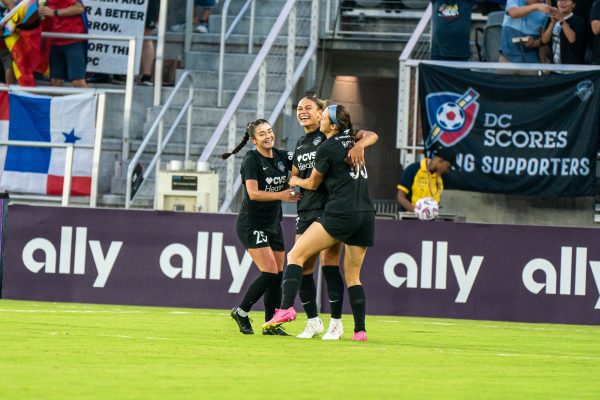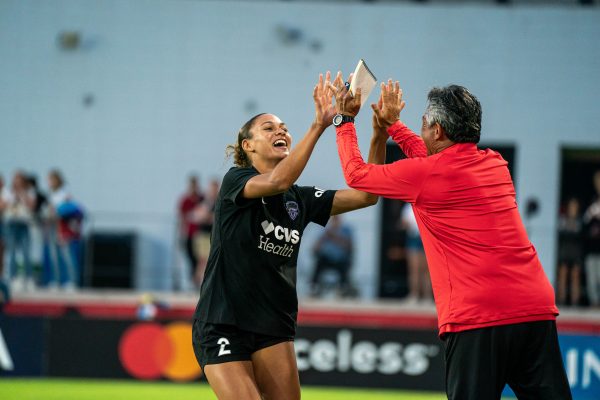 PHOTOS: Reston Pride
Annual LGBTQ celebration held at Lake Anne Plaza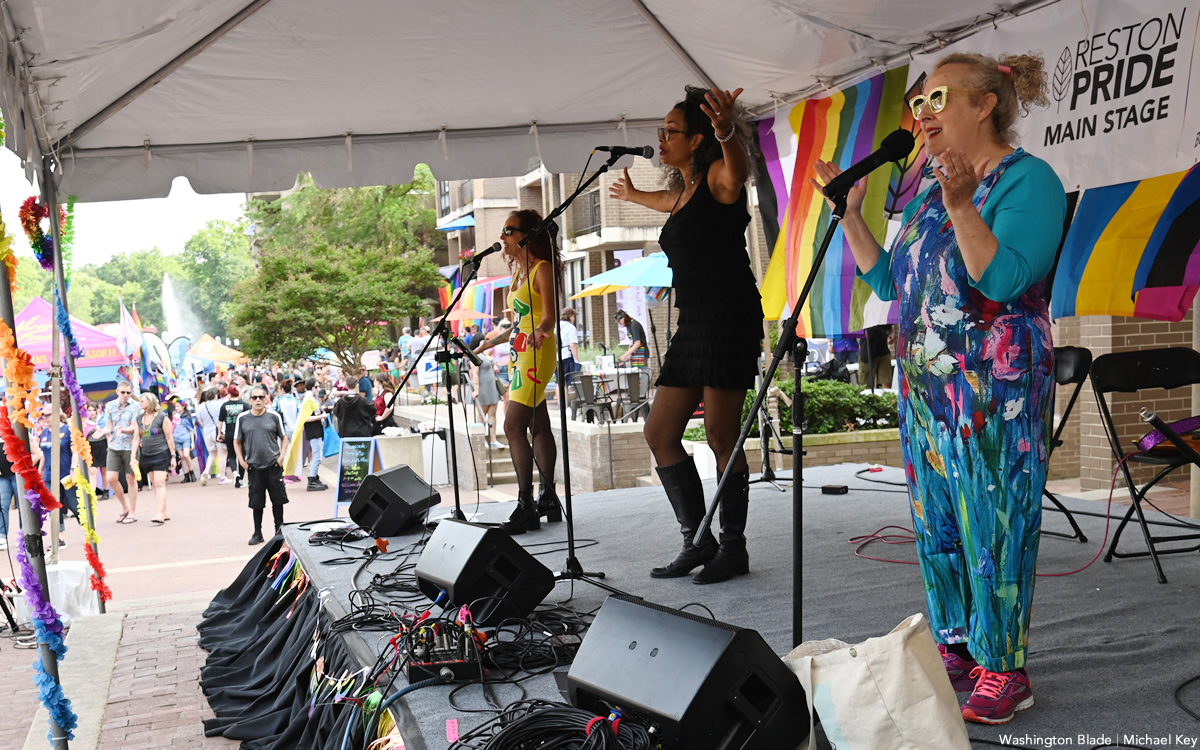 The 2023 Reston Pride Festival was held at Lake Anne Plaza in Reston, Va. on Saturday, June 3. The music group Betty was the headliner of the festival.
(Washington Blade photos by Michael Key)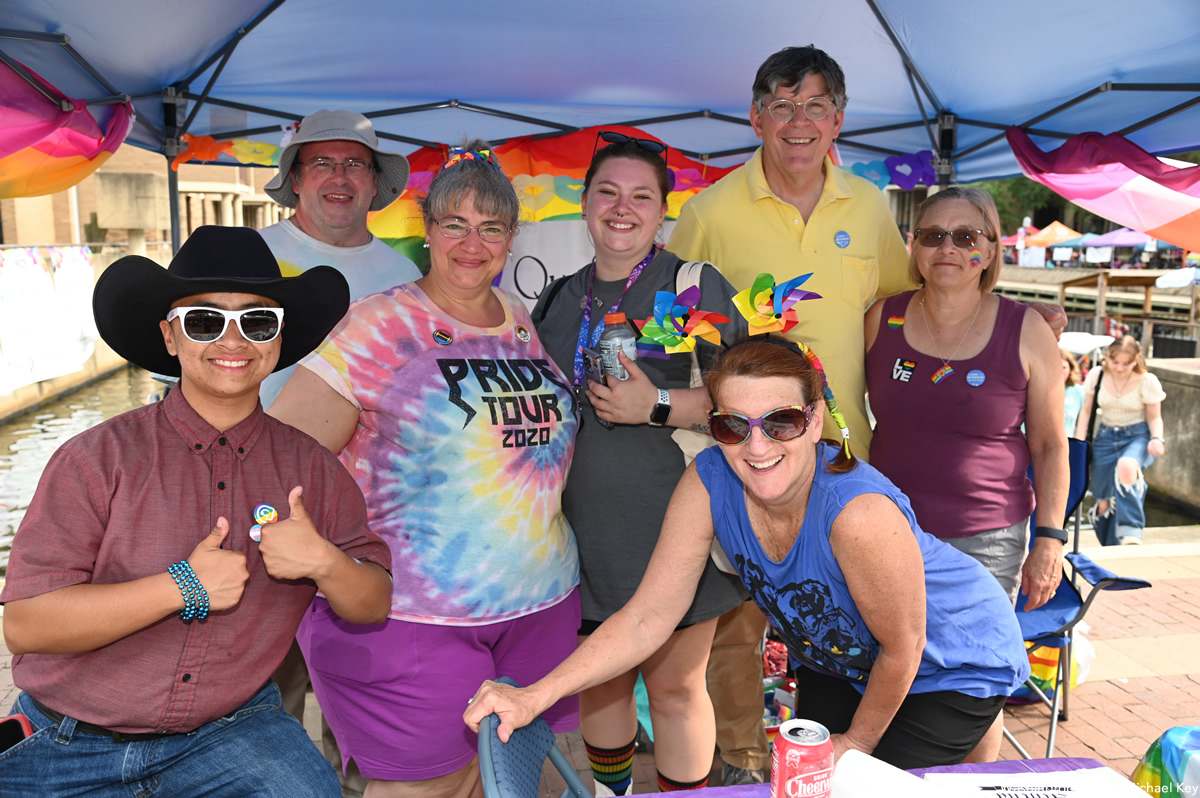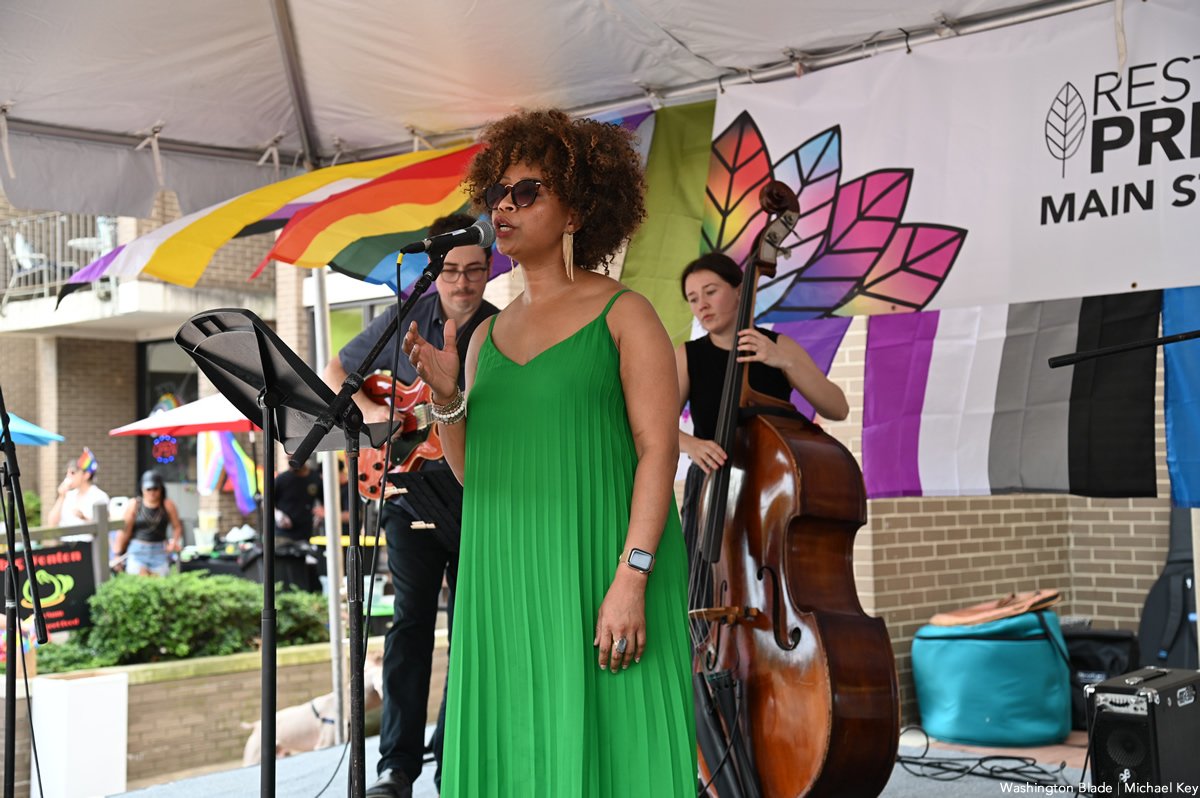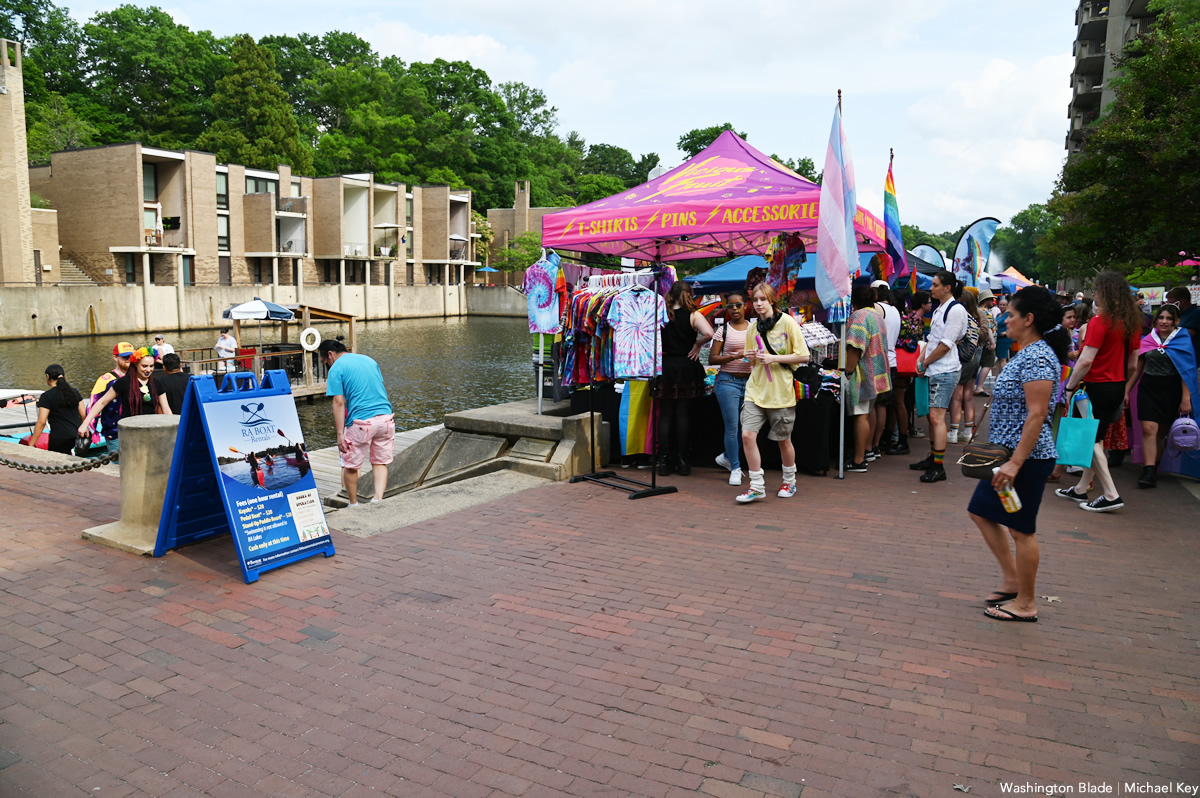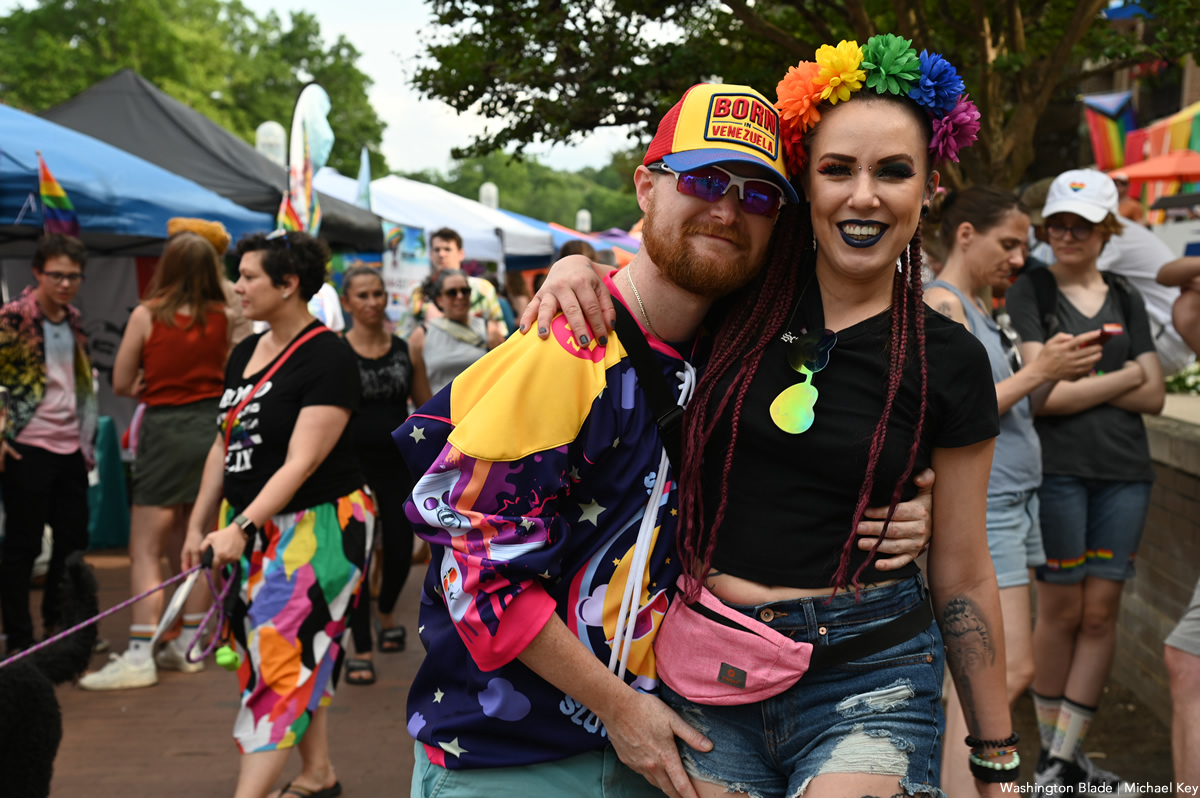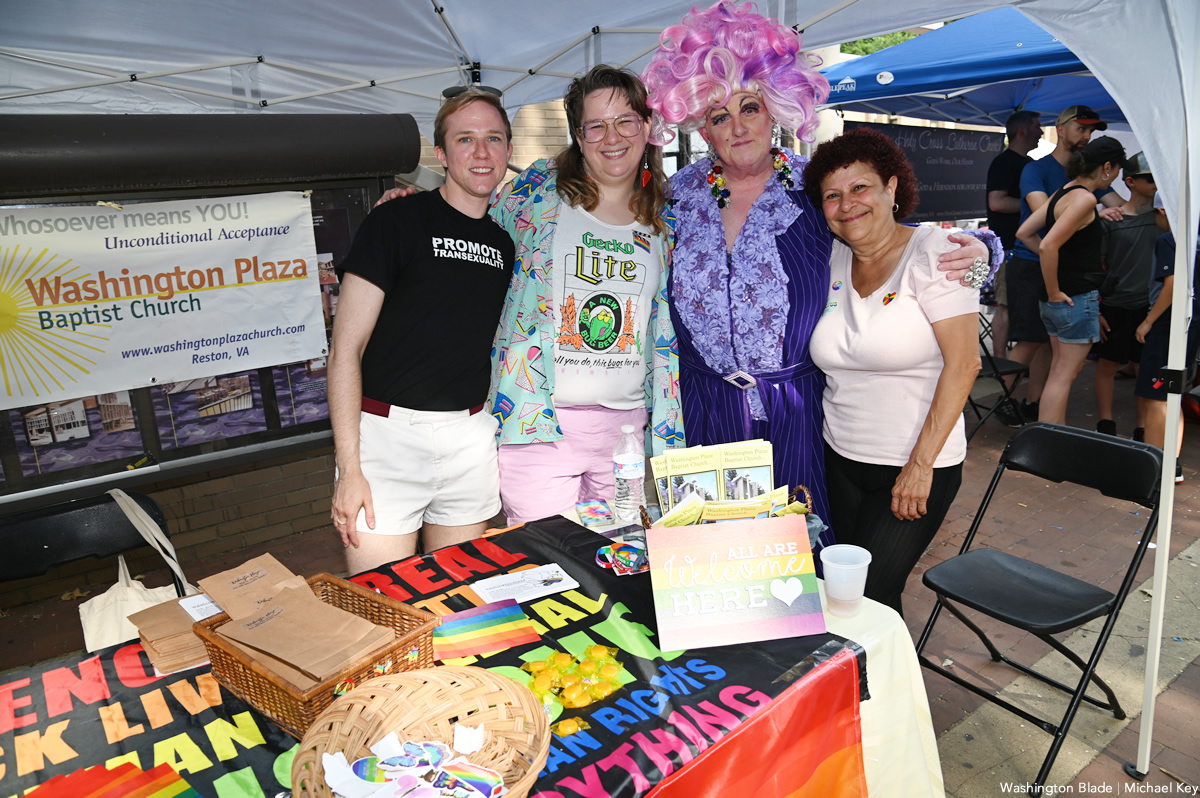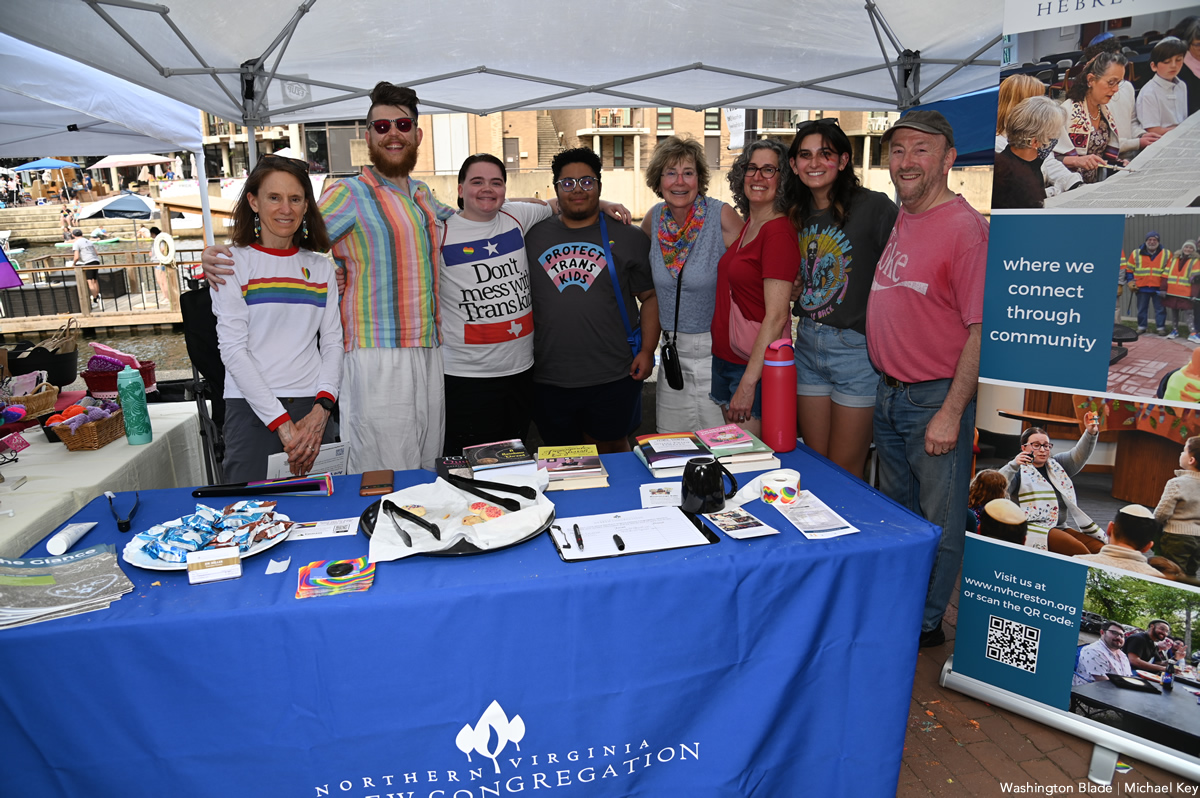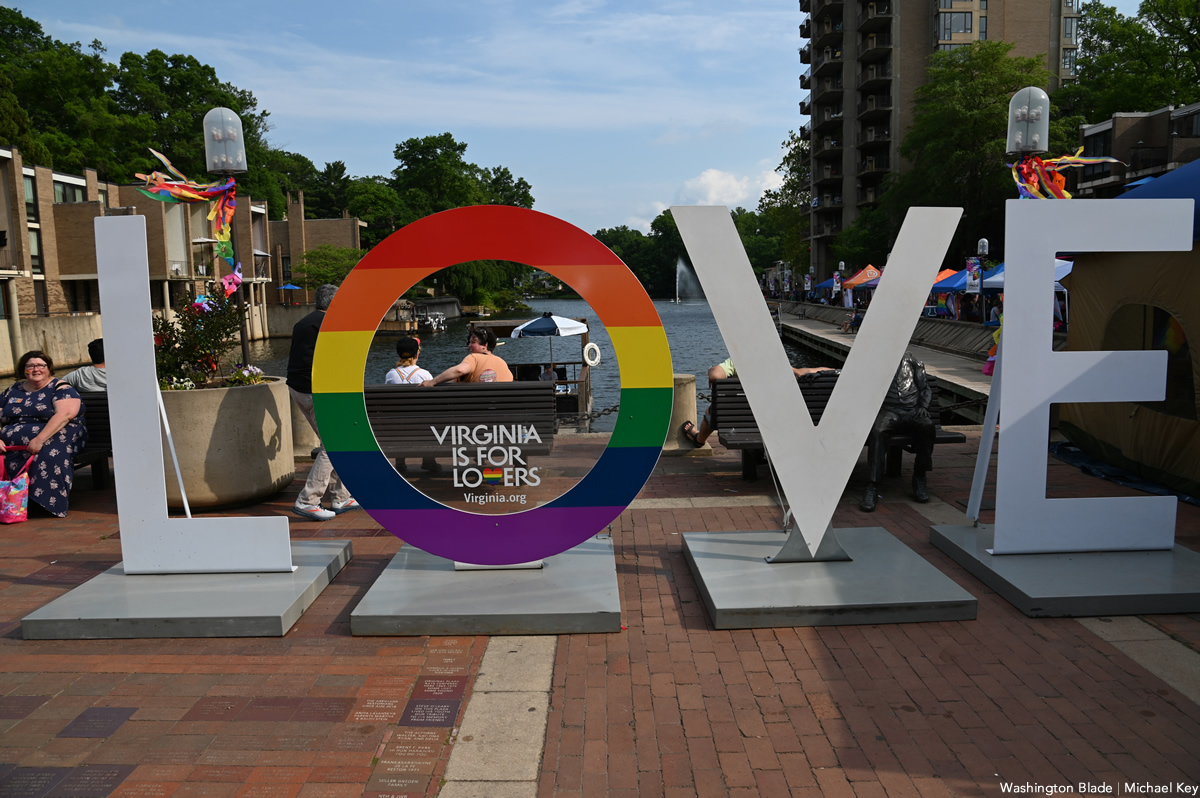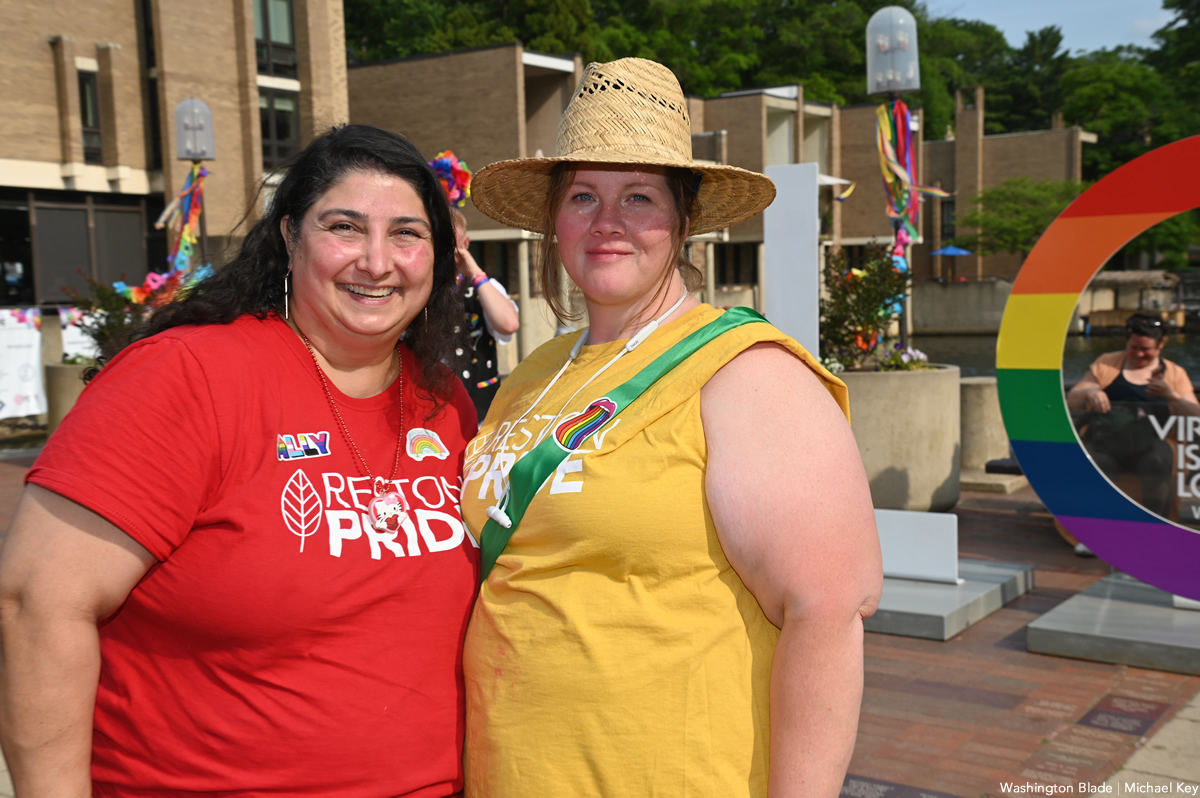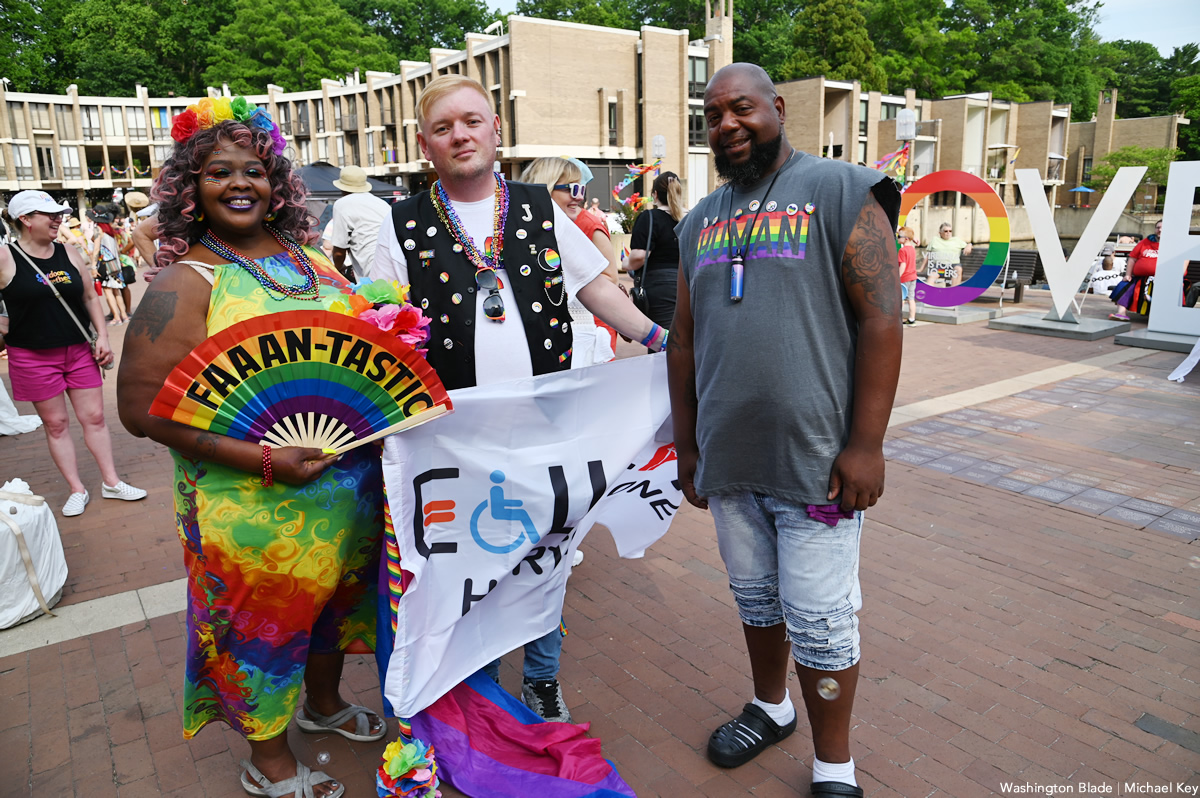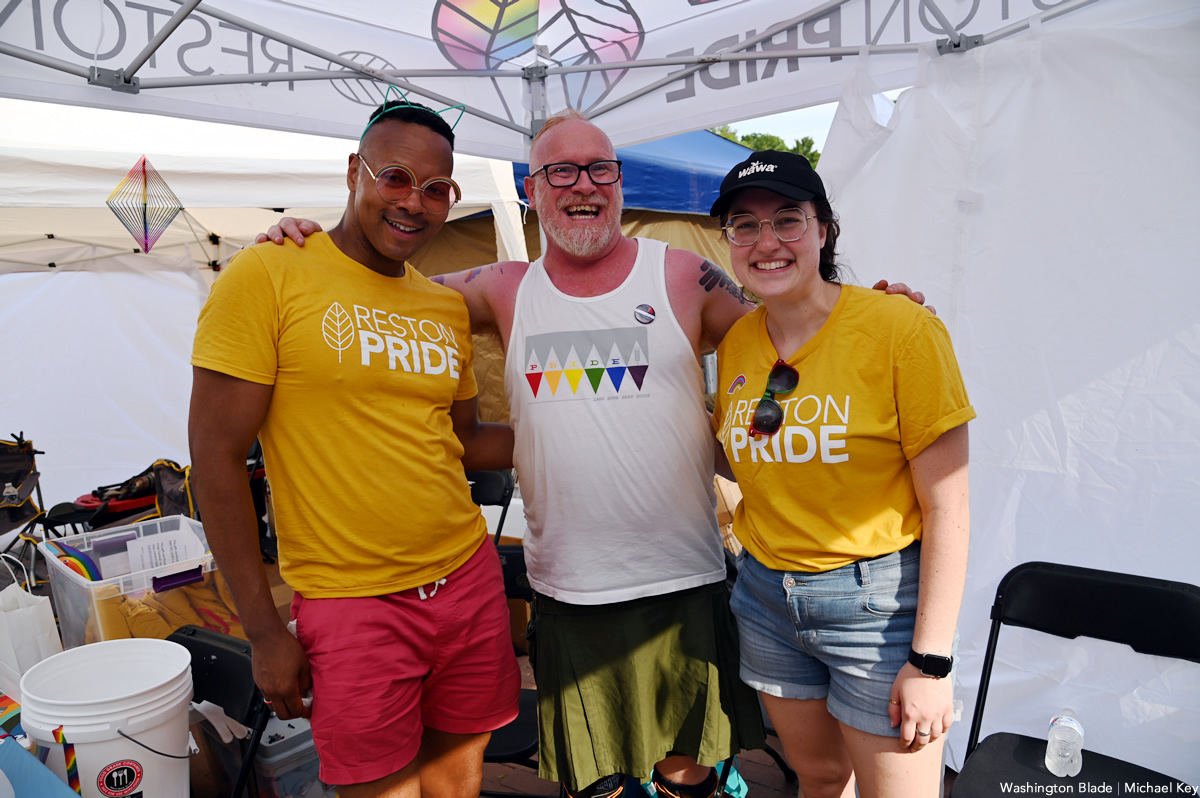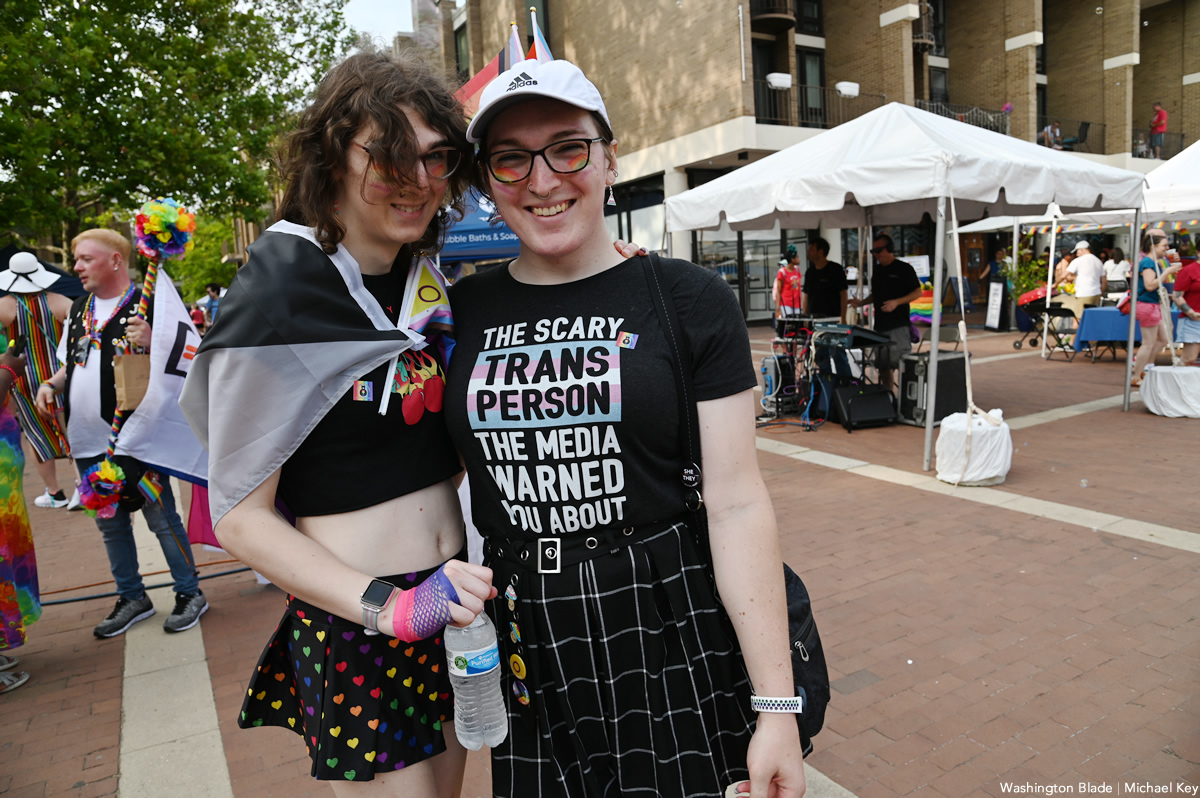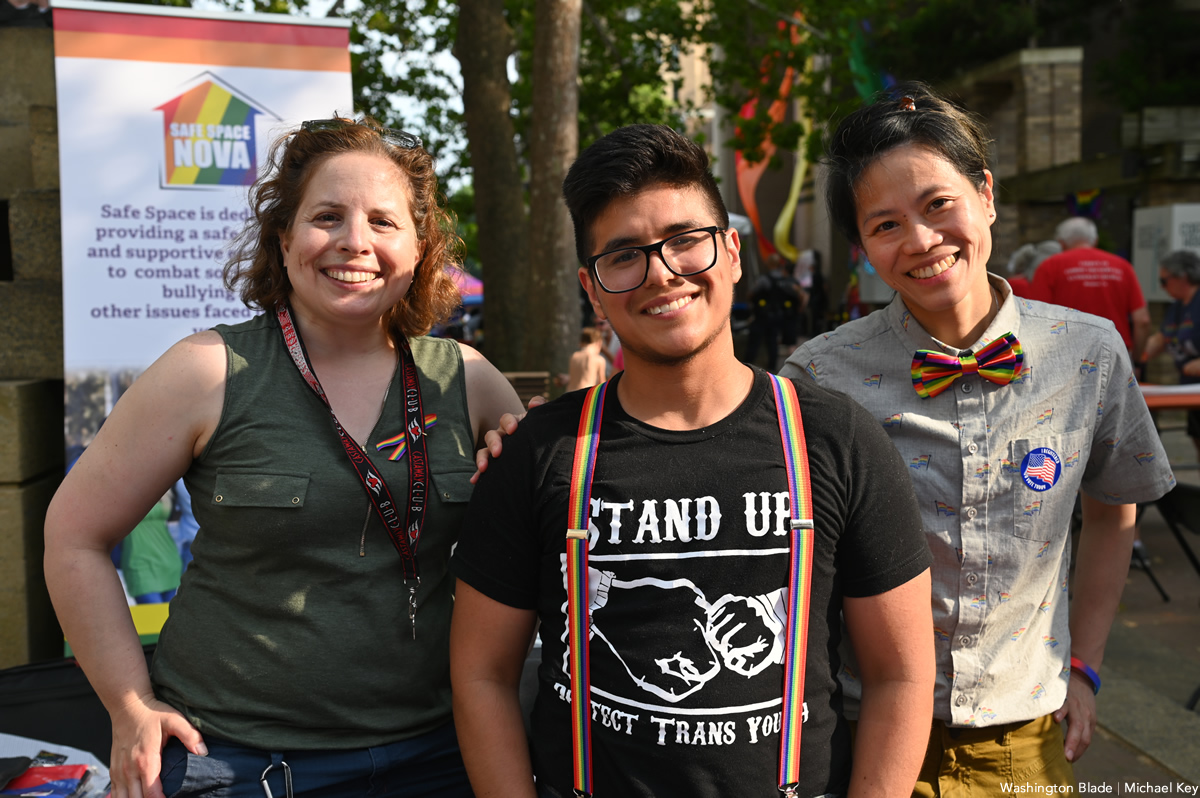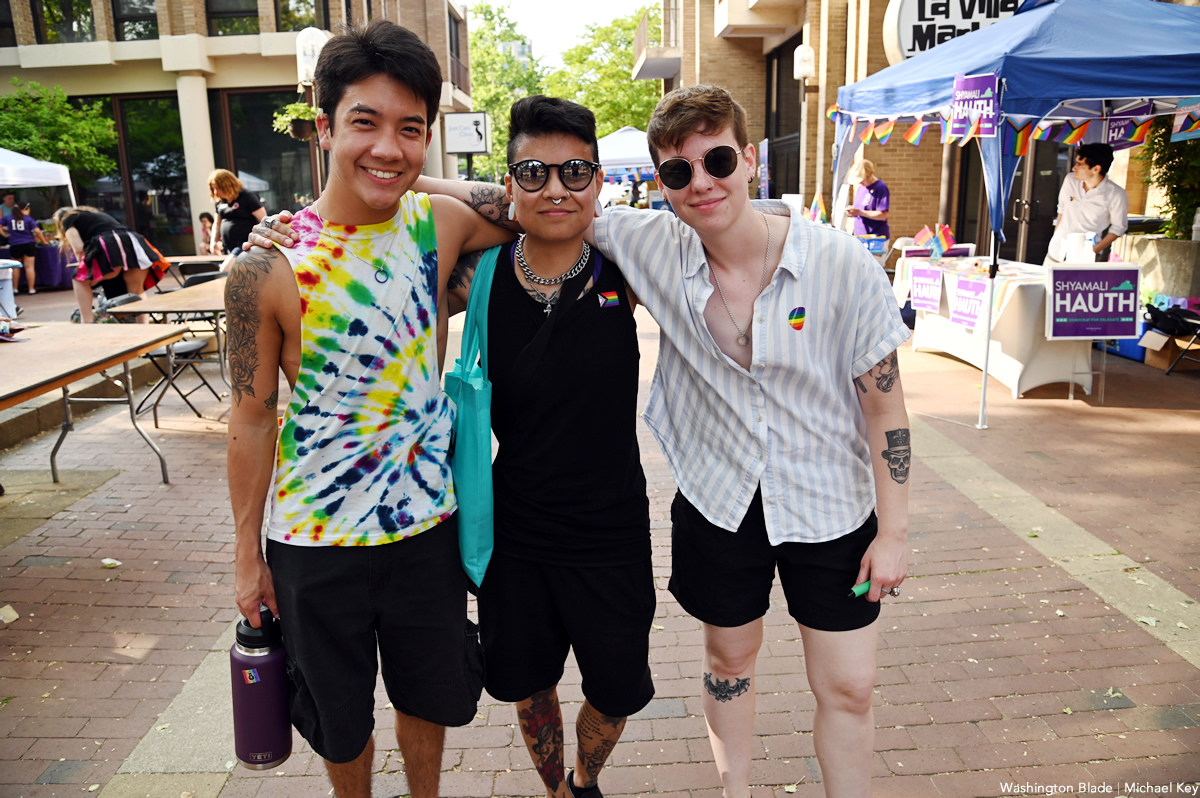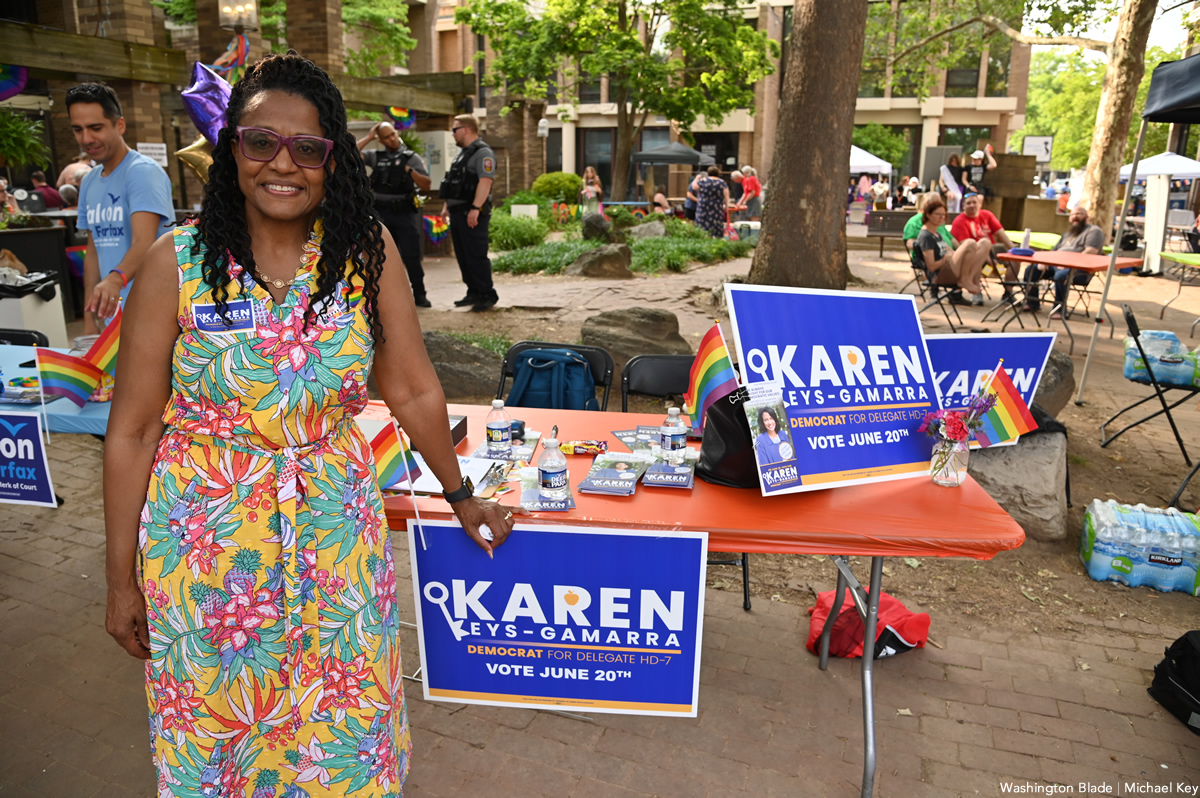 Covering @RestonPride for @WashBlade . @bettymusic performing: pic.twitter.com/sZaIlVANi8

— Michael Patrick Key (@MichaelKeyWB) June 3, 2023
PHOTOS: Alexandria Pride
Virginia city holds LGBTQ celebration at City Hall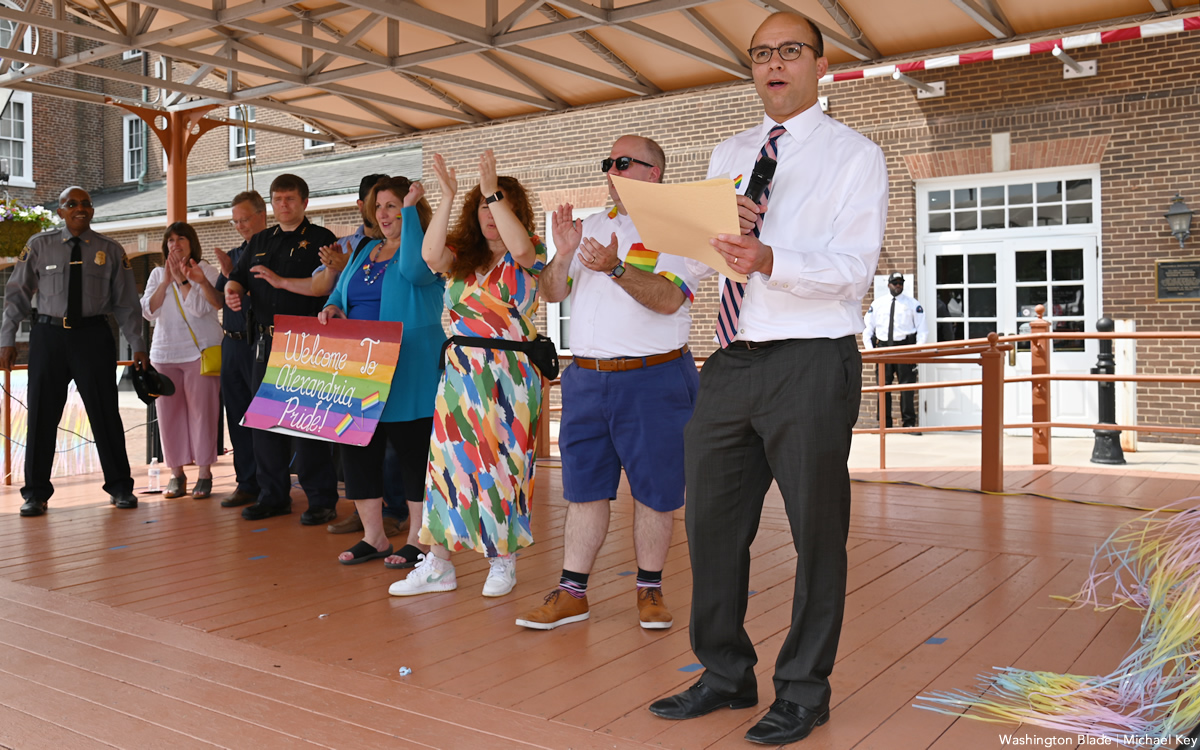 The City of Alexandria, Va. held its sixth annual LGBTQ Pride Festival at Alexandria City Hall on Saturday, June 3.
(Washington Blade photos by Michael Key)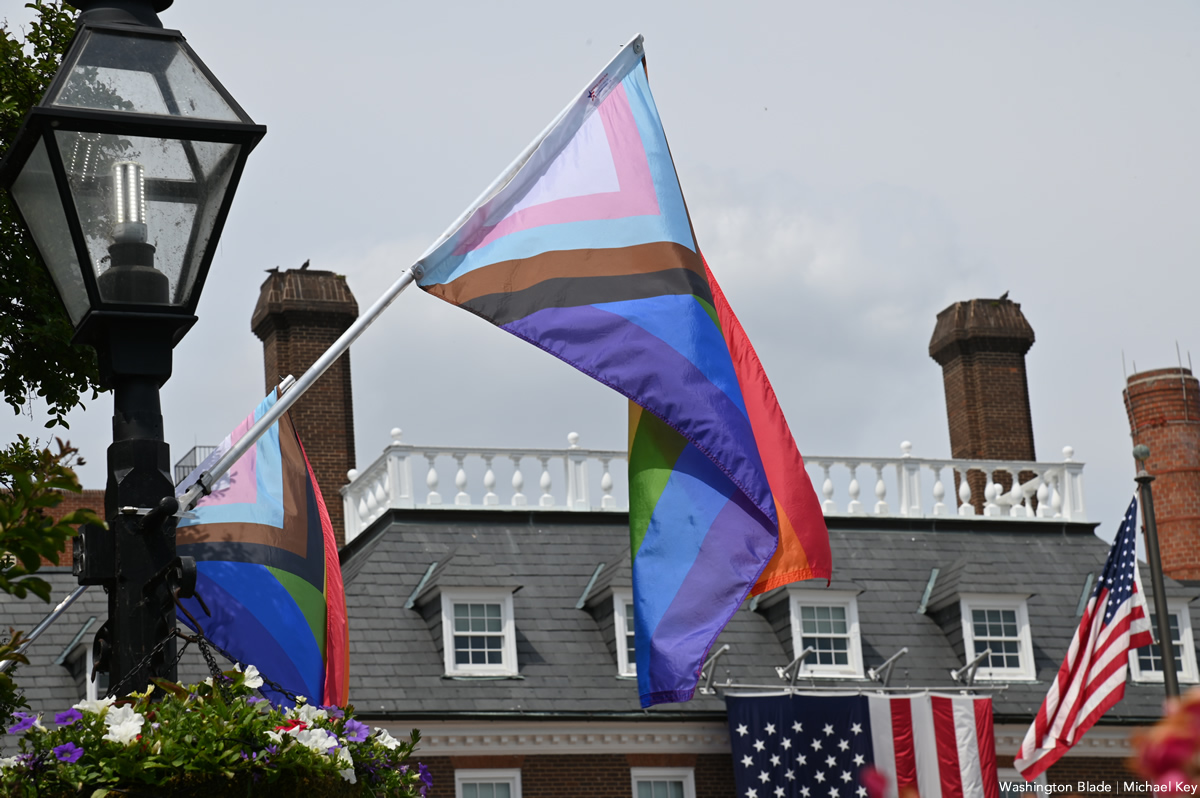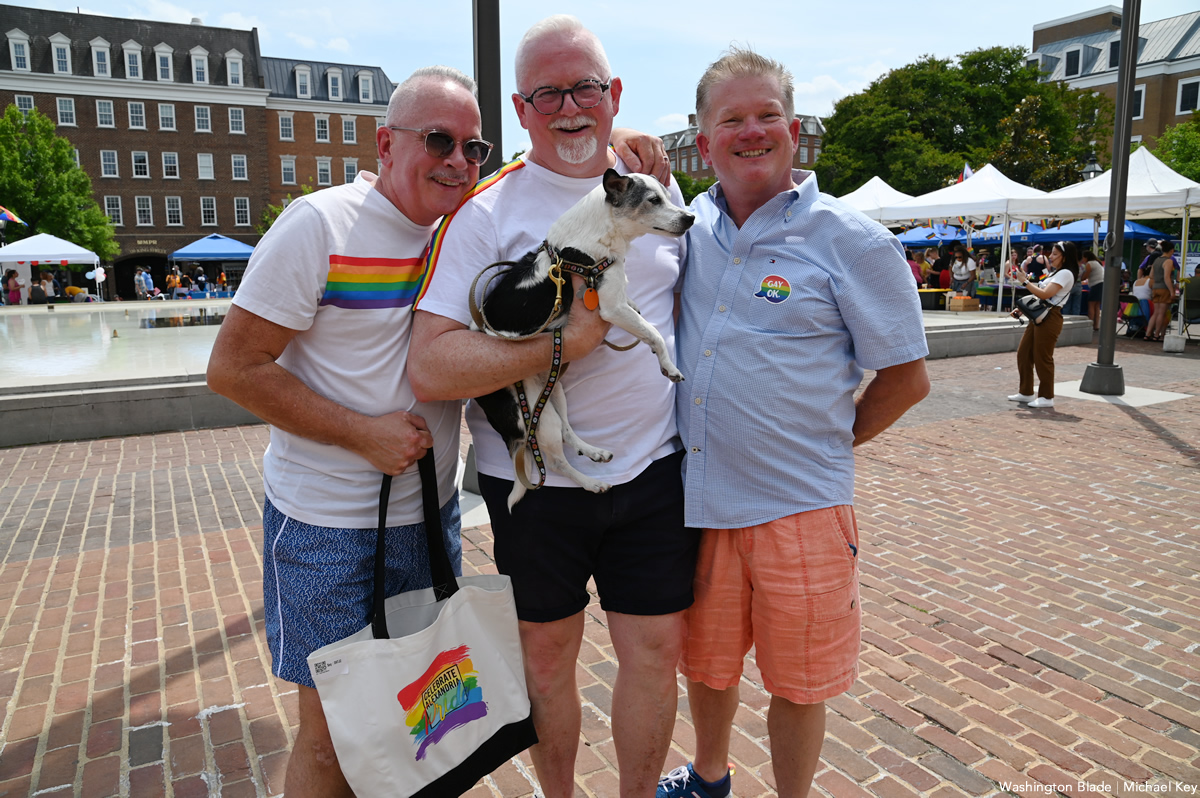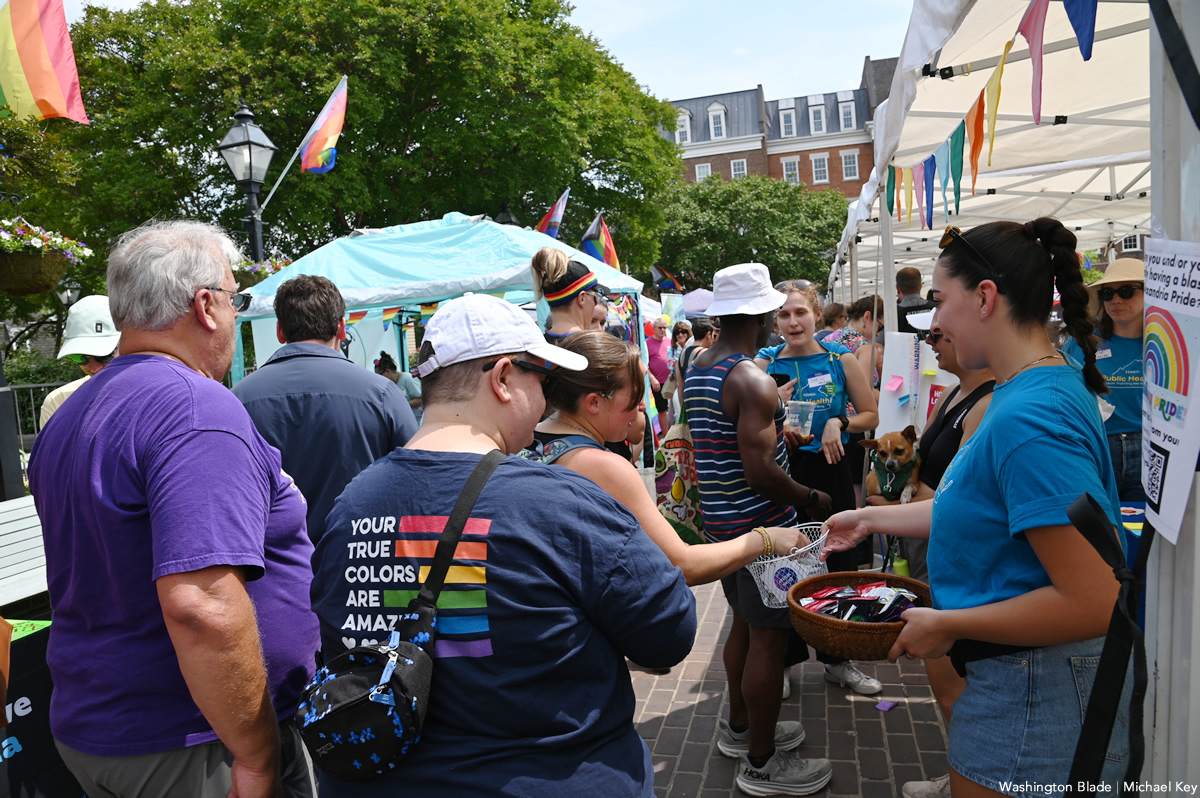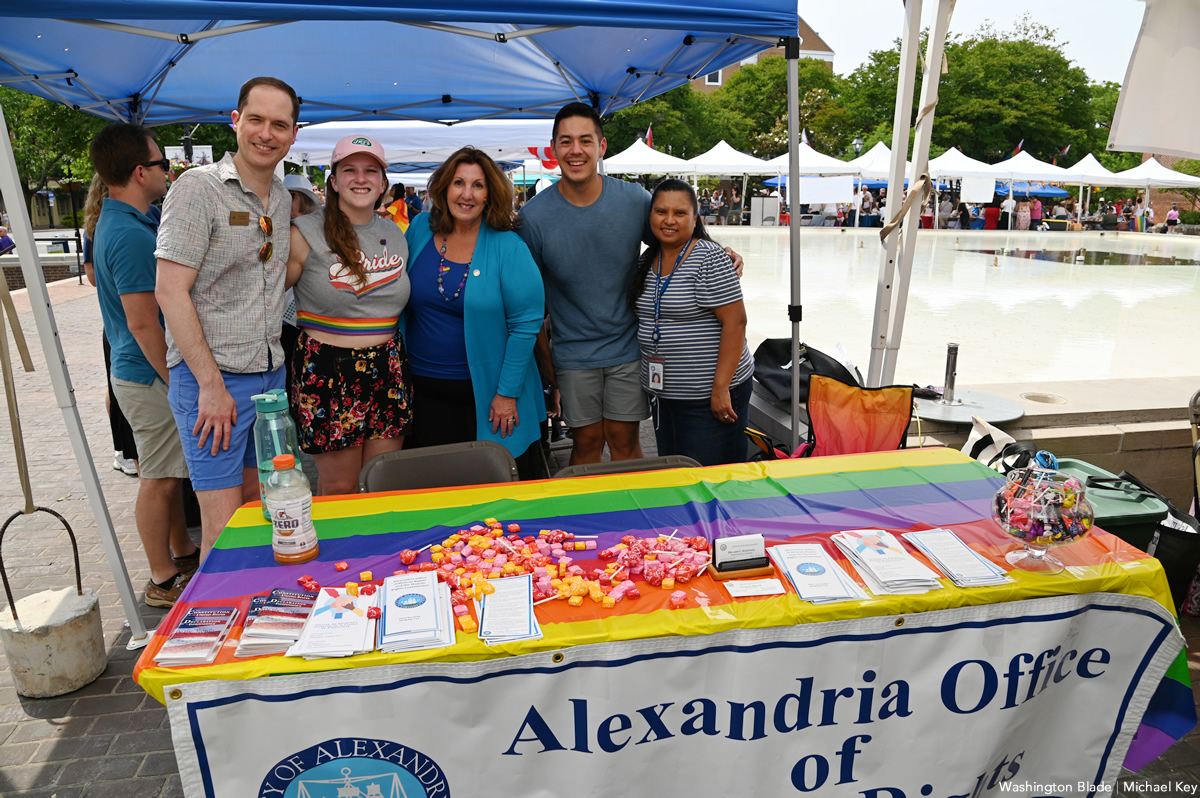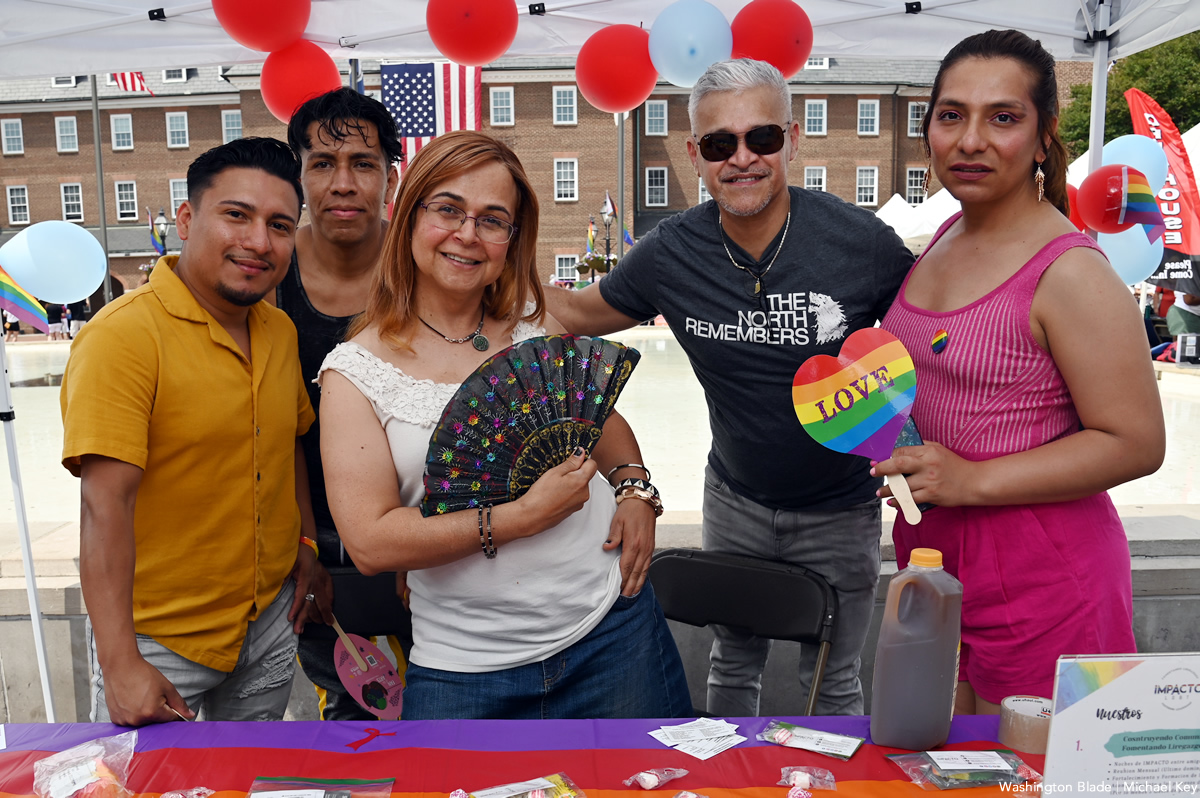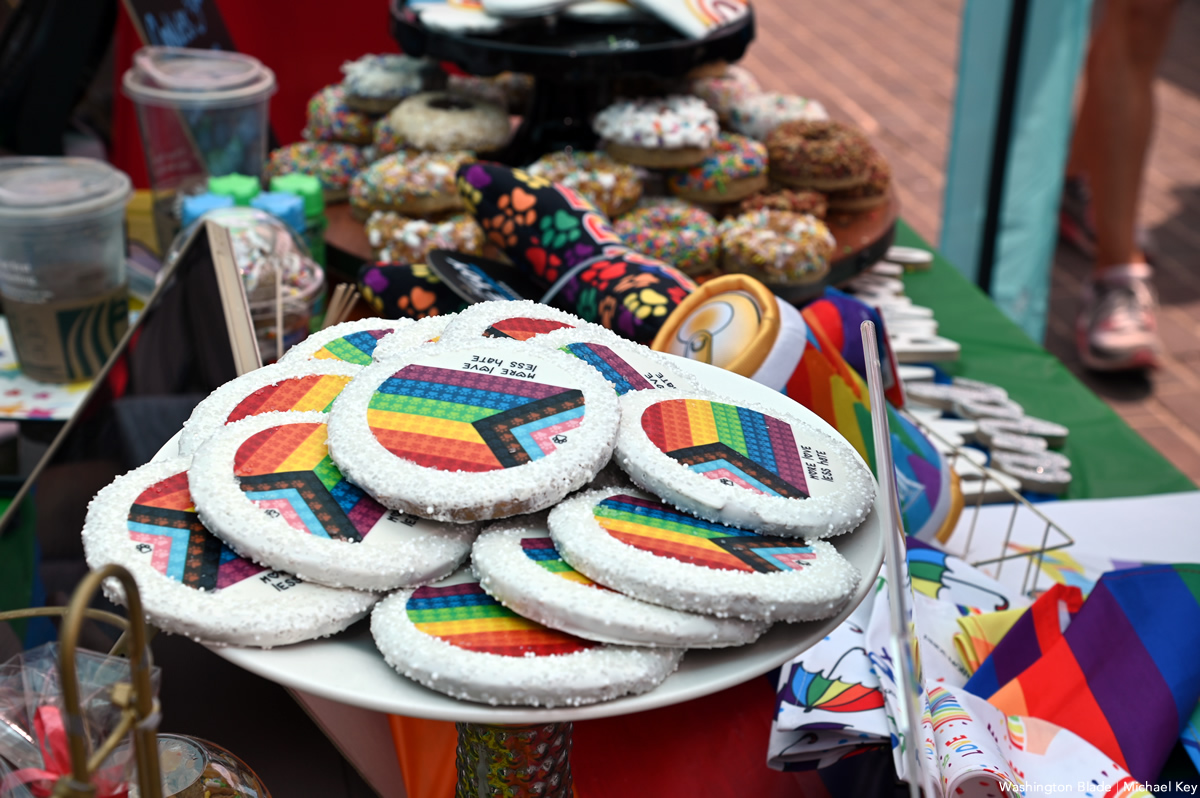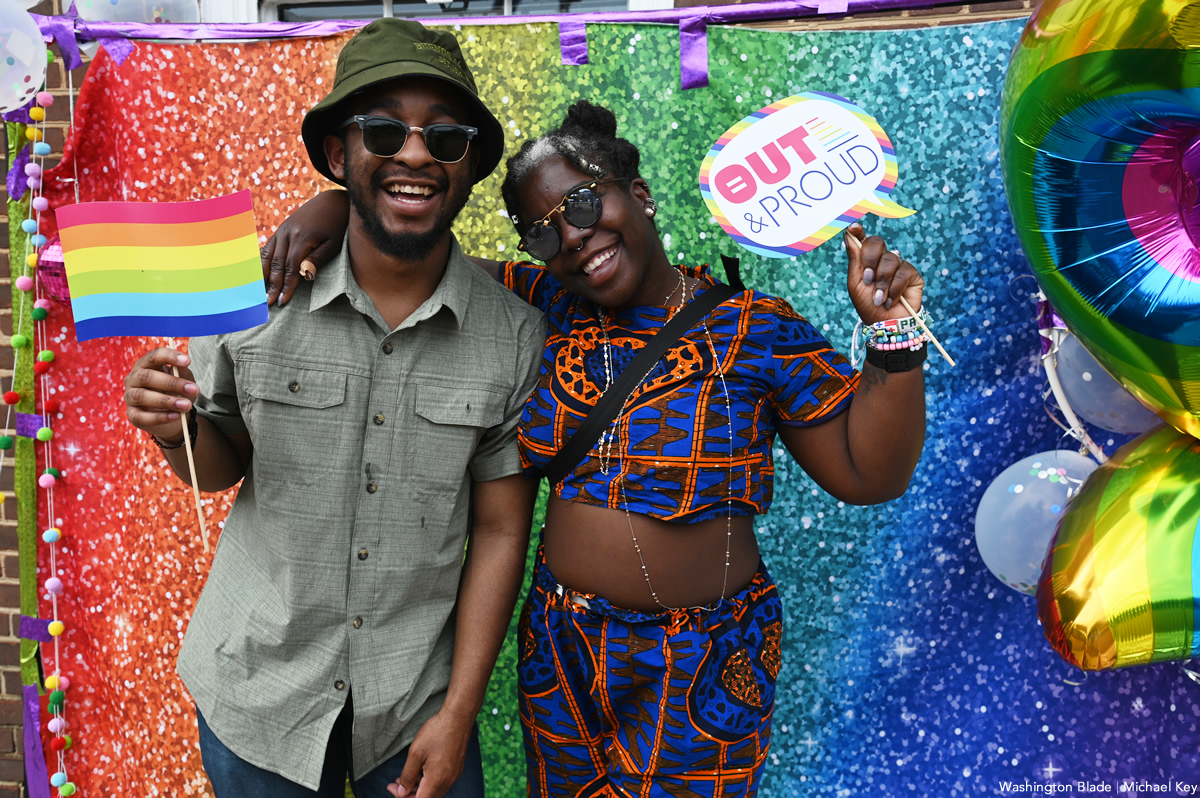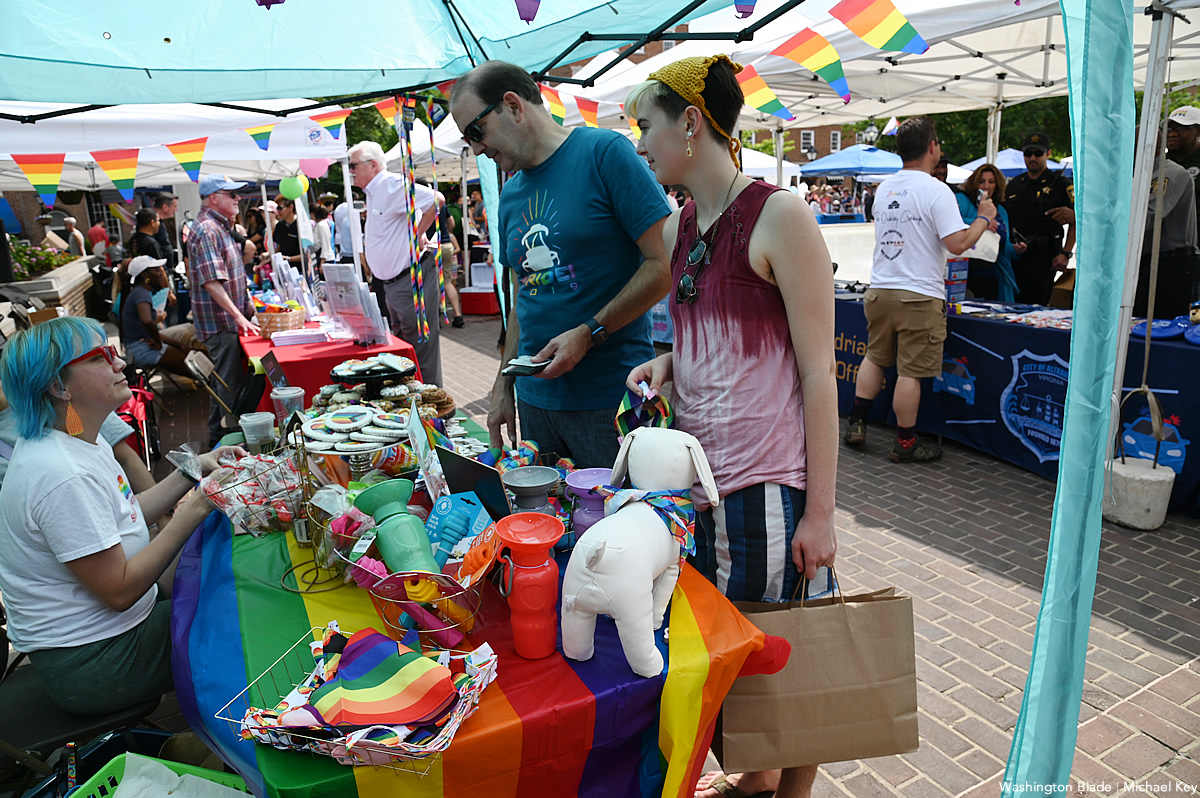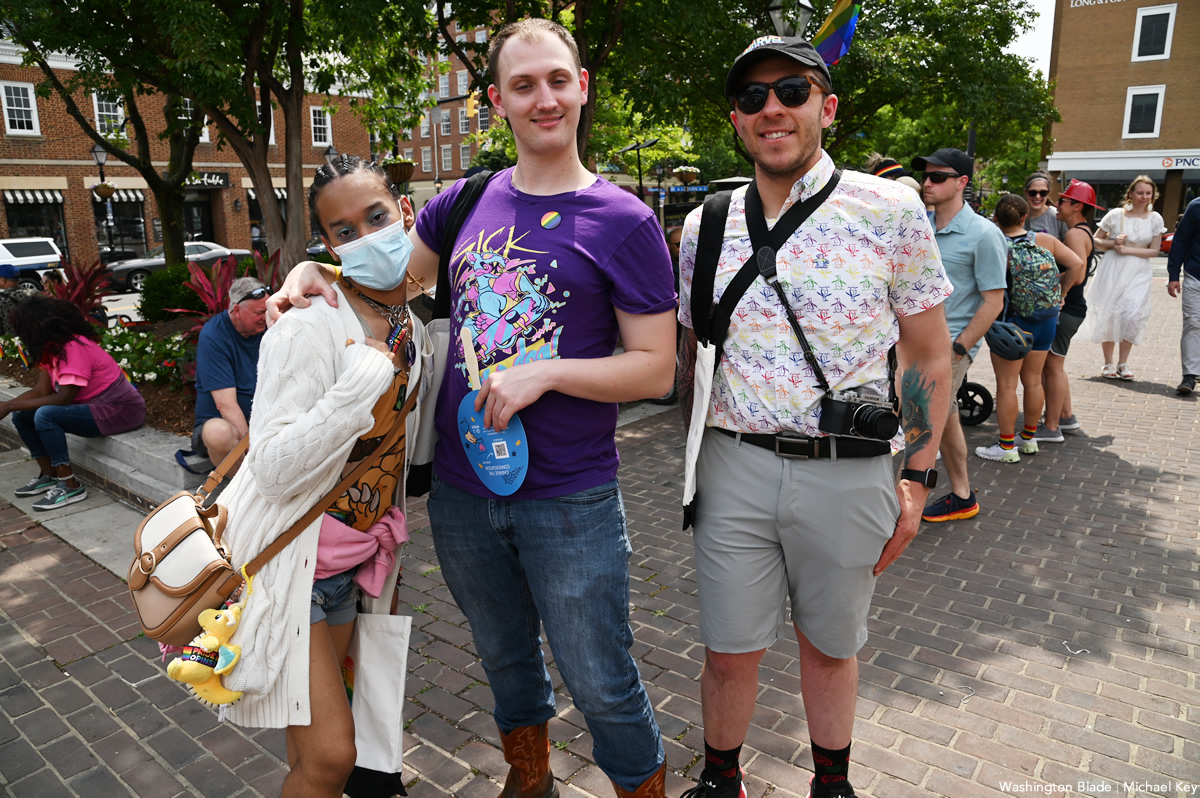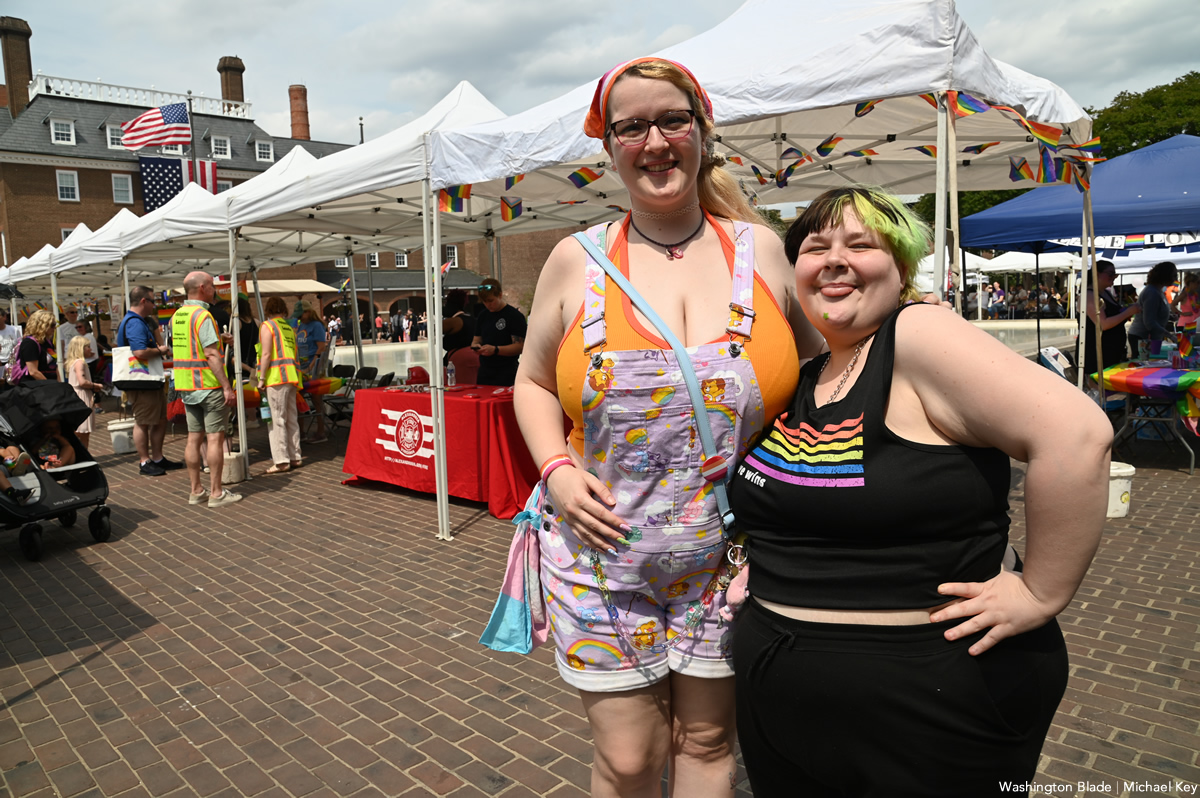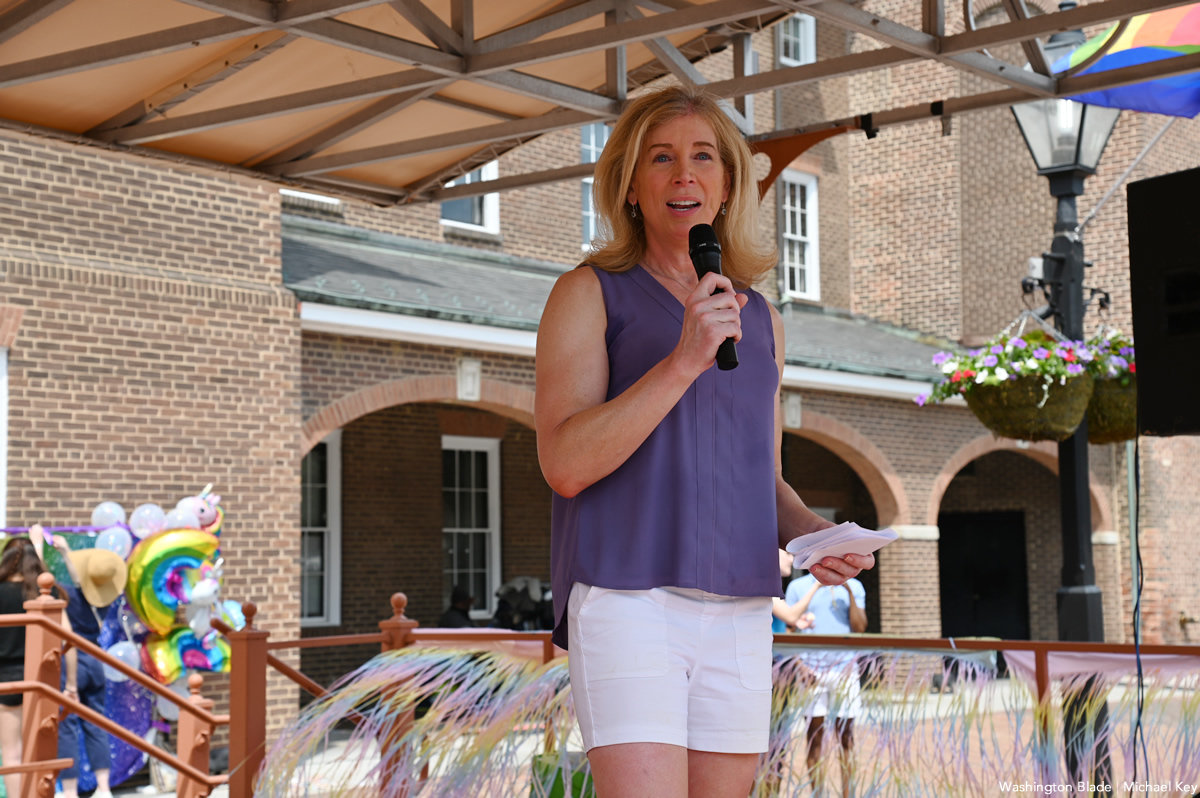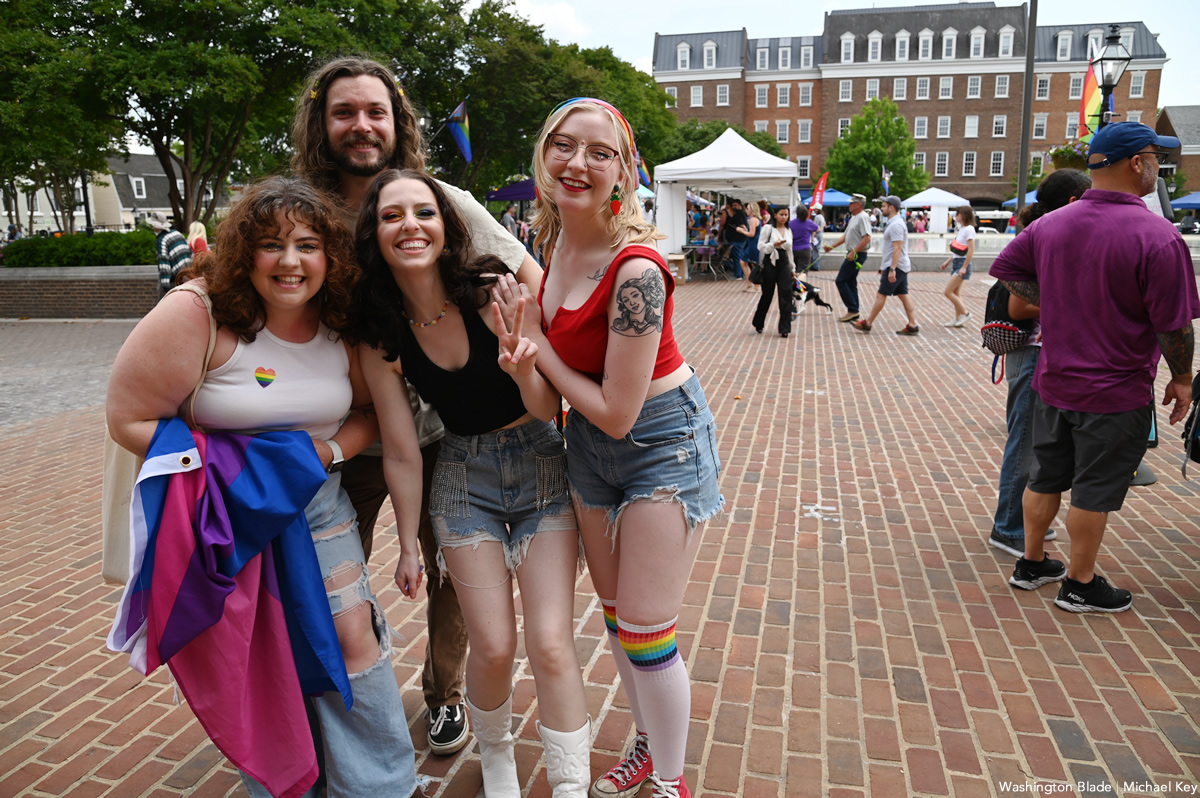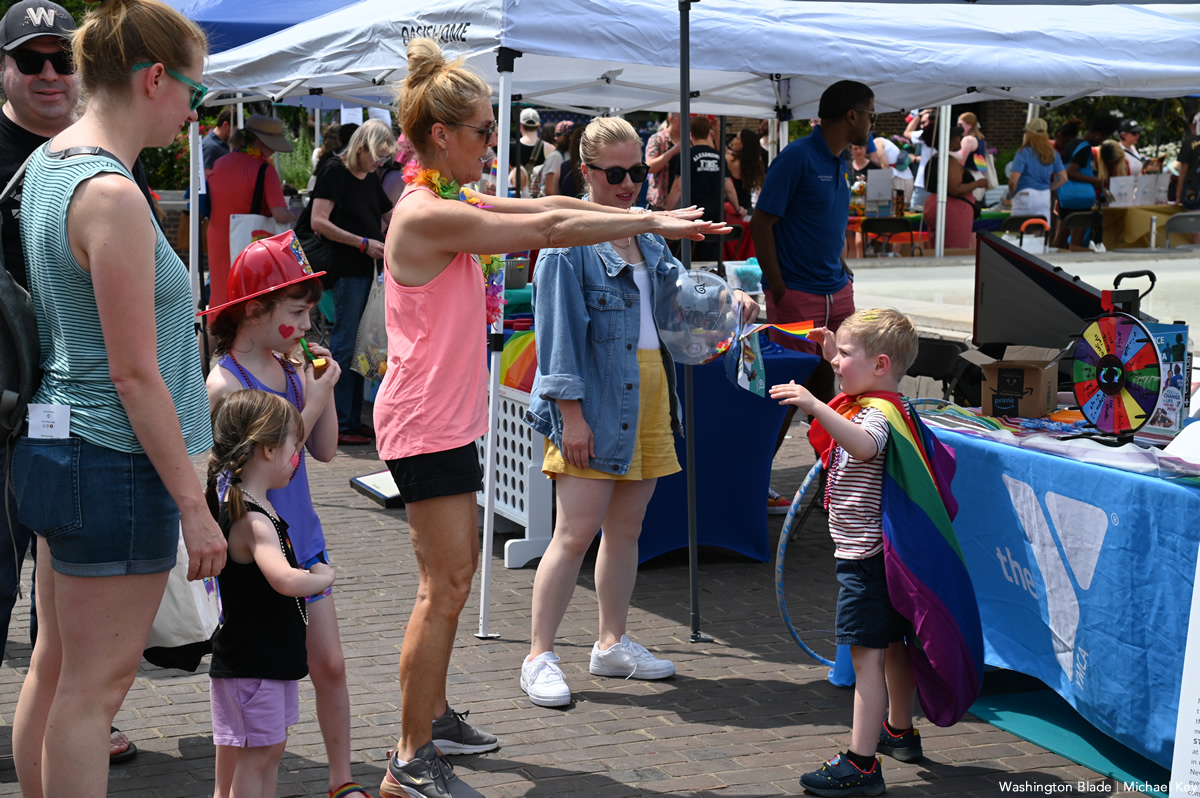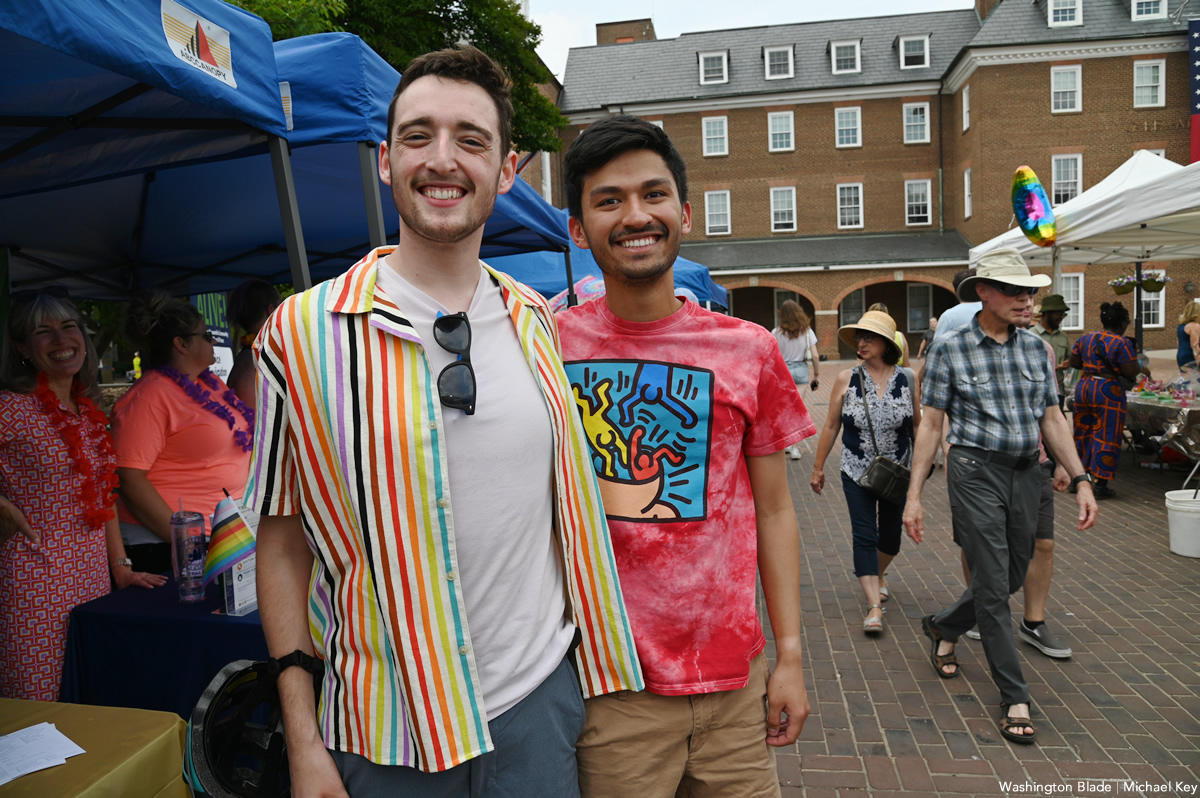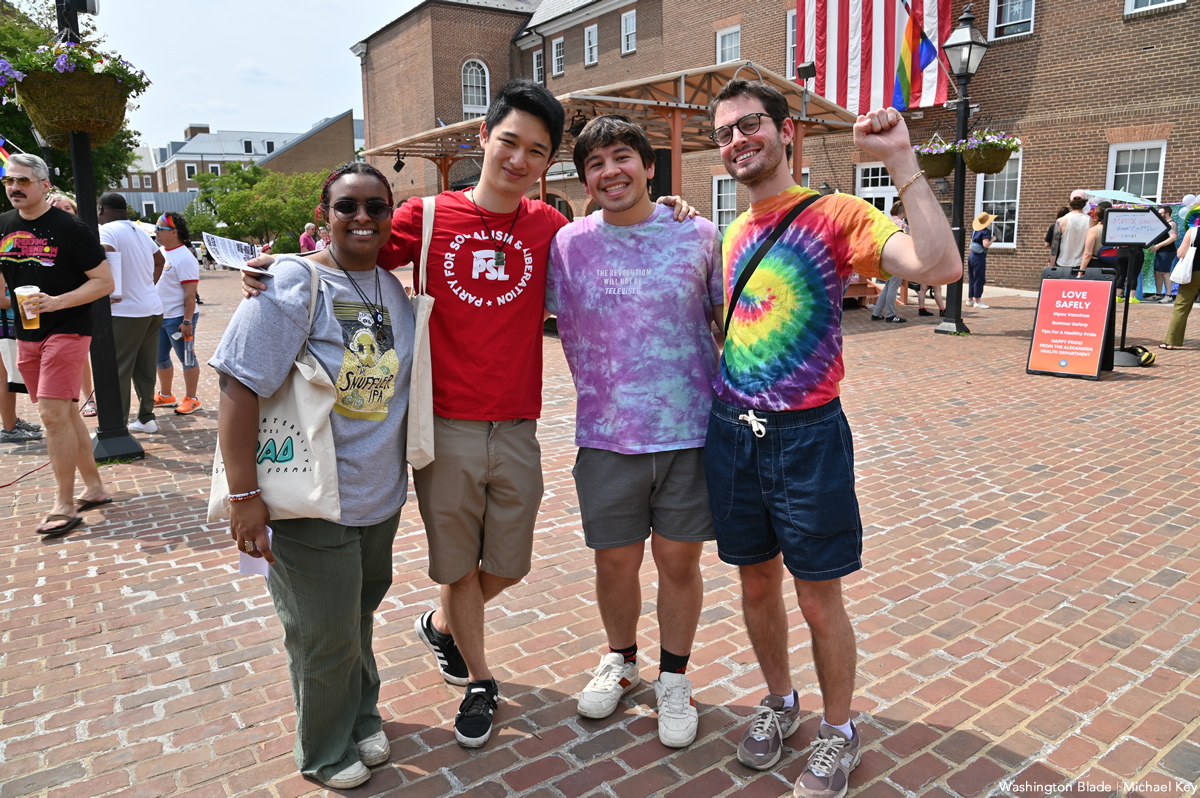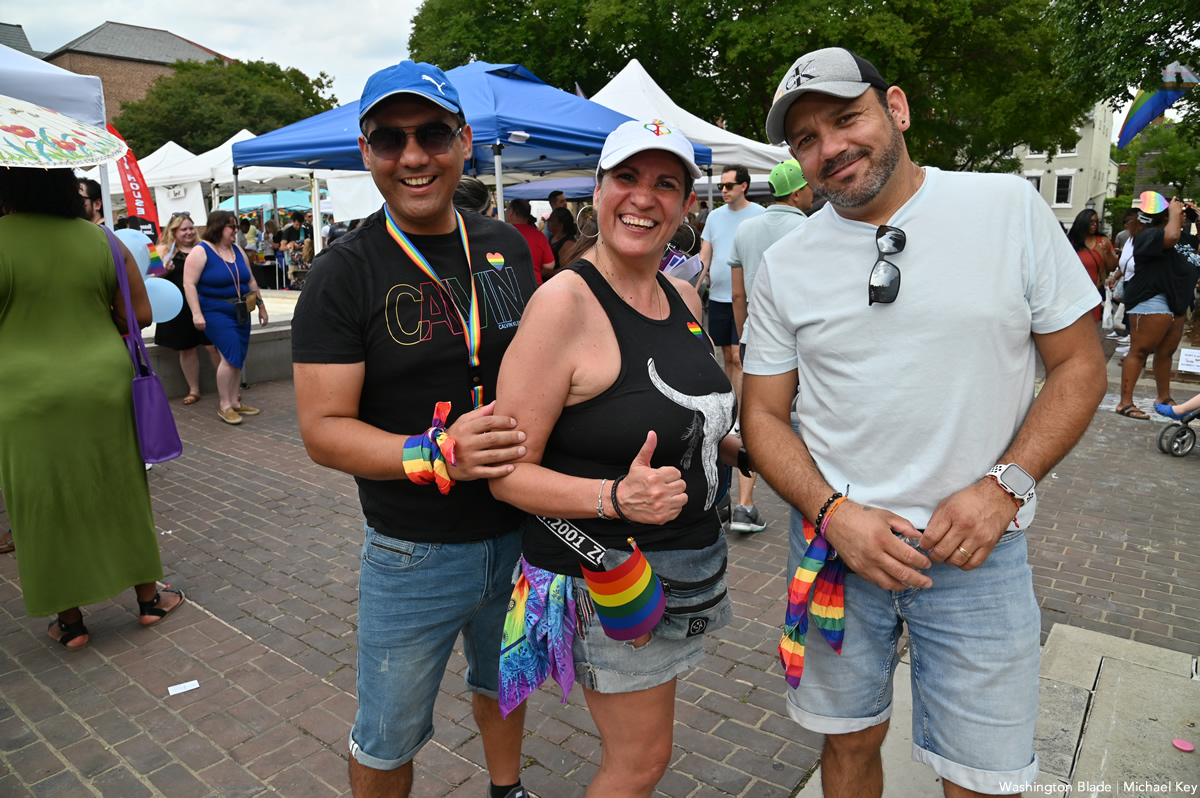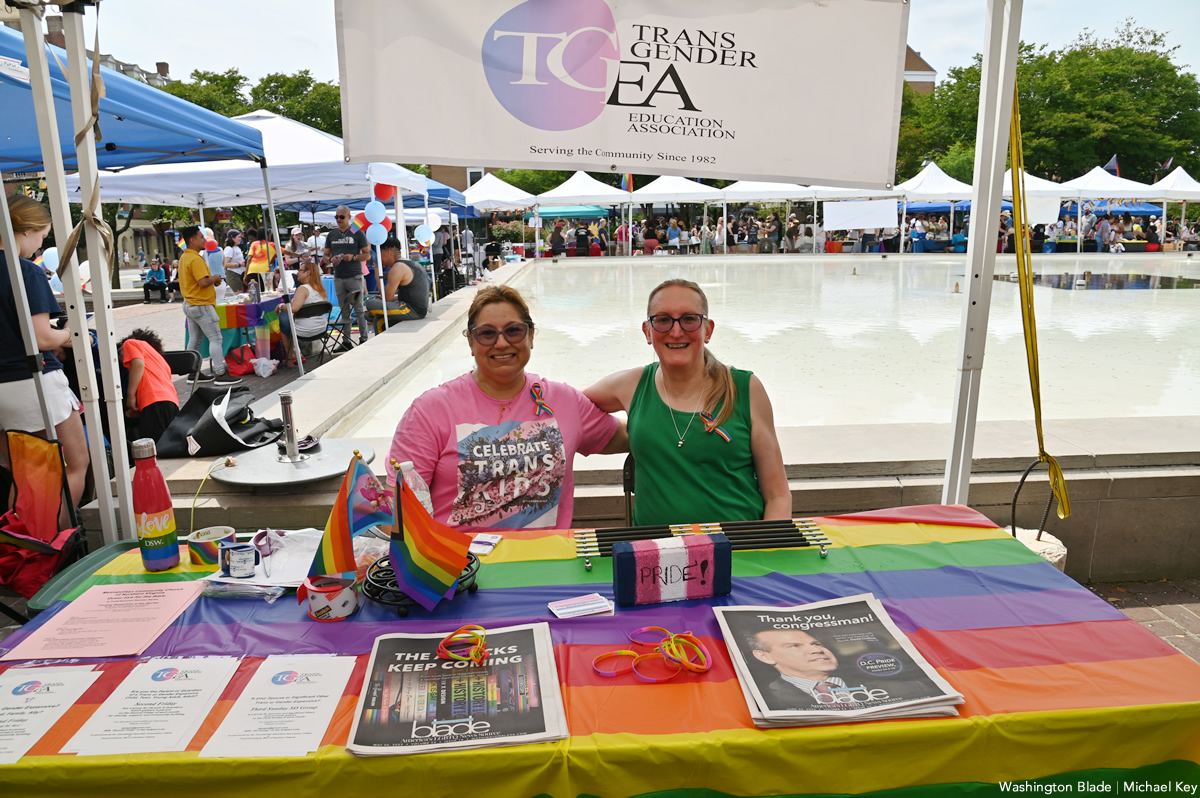 Covering Alexandria Pride for @WashBlade . #Pride #Pride2023 pic.twitter.com/bG0fJk24Lv

— Michael Patrick Key (@MichaelKeyWB) June 3, 2023