October 17, 2013 at 10:30 am EDT | by Sue Goodhart
Tips for first-time buyers
There are a lot of things to think about when you consider buying a home for the first time, or for that matter, at any time. When you begin the process, it is important to take a few key details into consideration before you begin your search.
At the beginning, the two most important things to determine are your time frame for a move and your price range. From start to finish, the entire process typically takes about two to three months. Finding the perfect home takes some buyers just a few days but can take others a couple of months. So be prepared in knowing that once you find a home, it can take anywhere from 30-90 days for the home to be officially yours. If you have a lease while you are looking for a home, talk to your landlord to see if they might let you extend on a month-to-month basis while you look for a home, or if they might let you out of the lease early if you find a property to give you some more flexibility. We often help our first-time buyers negotiate this with their landlords.
Next up is determining a price range, which is half the battle. This is a factor of a combination of things: How much money you can put into a down payment, how much do you want to spend per month on a mortgage payment, your debt to income ratio and the current interest rate. If you are thinking about buying in the next couple of years, in addition to saving money it is a good idea to work on improving your credit score by paying bills on time and keeping your credit card bills low.
This will get you better interest rates compared to someone with poor credit, which can lower your monthly payment. Refraining from financing any big purchases like a new car or other big-ticket items can also improve your debt to income ratio. It is important to work with an established, local lender to help you determine your price range early in the process. If you would like a recommendation, please let us know.
Once your timeline and price point have been determined, it is time to start diving deep into the fun stuff: the style of homes you prefer, neighborhoods you love and lifestyle you want to accomplish. If you have any questions about determining your time frame or price range, or would like to explore the process of finding the perfect home to help you love where you live, please give us a call or send an email. We are always happy to walk first-time buyers through the process of becoming a homeowner.
Sue Goodhart is the top-producing agent at McEnearney Associates in Alexandria and is licensed in D.C., Maryland and Virginia. Reach her at 202-507-7800 or sue@suegoodhart.com.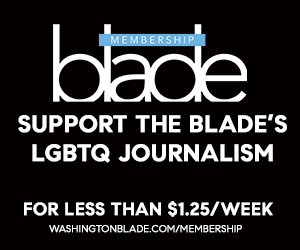 Sign Up for Blade eBlasts