November 13, 2013 at 2:30 pm EST | by Staff reports
Bullies more likely to engage in risky sex
NEW YORK — Teens who bully other teens or are both bullies and bullied themselves are more likely to engage in risky sex according to a new study reported on by Reuters Health.
The study, conducted at Boston University School of Education, included nearly 9,000 high school students from 24 schools who completed a survey about bullying and sexual behavior. "Risky sex" was defined as casual sex and sex conducted under the influence of alcohol or drugs, the article said.
Of the six percent of teens who responded that they had acted as bullies, 25 percent of them reported engaging in casual sex and slightly more than a third said they'd had sex while either drunk or high.
Another six percent of students said they had both acted as bullies and been the victims of bullying. Of those teens, 20 percent had had casual sex and 23 percent reported having sex under the influence.
While the link between bullying and risky sex was strongest among straight teens, LGBT teens were twice as likely to report being bullied, researchers said.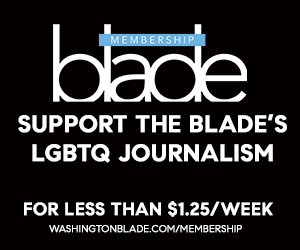 Sign Up for Blade eBlasts