April 9, 2014 at 4:30 pm EDT | by Staff reports
Minn. anti-bullying bill advances
ST. PAUL, Minn. – The Minnesota Senate on April 3 approved a measure that would strengthen the state's anti-bullying laws.
Minnesota Public Radio reported the bill passed by a 36-31 vote margin after lawmakers debated it for nearly six hours. The measure's sponsor, gay state Sen. Scott Dibble (DFL-Minneapolis,) said his proposal would require schools to train teachers and other personnel on how to better respond to bullying and mandate the district to investigate and track incidents.
"It provides for that balance of local initiative and control," said Dibble, according to Minnesota Public Radio. "There's some training and some resources so people have tools to respond in an appropriate fashion."
The Minnesota House of Representatives on April 8 debated an anti-bullying bill that state Rep. Jim Davnie (DFL-Minneapolis) introduced.
The Associated Press reported that Gov. Mark Dayton has said he would sign the bullying measure if it were to reach his desk.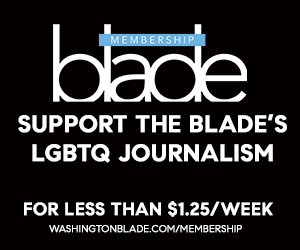 Sign Up for Blade eBlasts