'It's easy to be gay as an athlete at GW'
Swimmer from Midwest finds support after coming out to teammates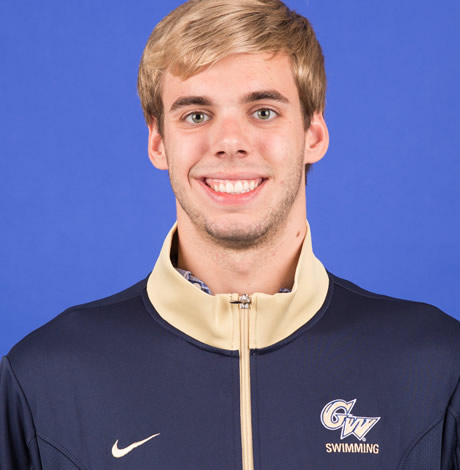 Liam Huffman says his favorite restaurant in Washington, D.C., is Nando's Peri-Peri.
He always orders the plain grilled chicken breast, hot, with sides of french fries and corn.
In late August 2013, the George Washington University swimming team chose Nando's for a team dinner. Huffman, a freshman last season, stepped away from his chicken, fries and corn to refill his drink downstairs.
He returned, and his teammates suddenly stopped talking.
Huffman looked around, sat down and said, "What are we talking about?"
"Dragon Ball Z," someone said invoking the 1990s Japanese anime series to break the nervous tension.
Adam Rabe, an upperclassman on the team, decided to be straight with Huffman. He said, "Dude, we are just asking Matt how comfortable you were with gay jokes and stuff like that."
Huffman had told some teammates that he is gay, including his roommate Matt McPherson. But Rabe's statement informed Huffman that his sexuality was now common knowledge.
Twelve months earlier, it would have horrified Huffman for anyone to know he is gay. He only started telling his family and friends in January 2013.
But now it was a relief that his George Washington teammates knew.
"They were giving me a chance to set the boundaries and, basically, the precedent on how they handled it and addressed it," Huffman said. "I thought it was a fair conversation for them to be having, because as far as I know, I'm the only out gay swimmer that GW has seen either in a really long time or ever."
The 2013-14 season marked the 16th season for Dan Rhinehart as George Washington head swimming coach, and Rhinehart said Huffman is the first gay athlete he is aware of coaching.
"It isn't anything that I even give any consideration to," Rhinehart said of Huffman's sexual orientation.
Huffman said picking an accepting college campus was a priority when deciding where to continue his swimming career. He expected being gay would be easier in the nation's capital than in his suburban Kansas City hometown of Riverside, Mo. It took some time to find out for sure.
"That was a really crucial thing for me," Huffman said. "I wanted to be somewhere I'd feel comfortable and feel safe. I knew that in D.C. that I definitely would, but GW for sure would be a very safe community to be gay."
Huffman is pursuing a degree in economics with minors in political science and sustainability. He lived his freshman year in Thurston Hall with McPherson and two non-swimmers. Huffman told McPherson he's gay before any of his other teammates.
"He was very comfortable with it," Huffman said. "He wasn't offended or bothered."
Huffman never told his male teammates from his Kansas City club swimming team about his sexual orientation, so McPherson served as a barometer for Huffman being an out athlete.
"It was a good indicator to me that it'd be OK to officially come out to the team," Huffman said. "I didn't do a formal coming out when I did. I told a couple people and just kind of let it go how it did.
"I figured that if the guys on the team didn't already know, they would find out soon enough. I'm very open about it. And Matt's reaction definitely said that I could be open about it."
Since sixth grade, Huffman said he was perceived to be gay by classmates. He tried to change the way he talked in junior high to mimic the football players. He tried to slow his speech and use fewer big words.
"I wanted to fit the standard of what a middle school boy, in my mind, was supposed to be," Huffman said.
He said he did not start to grapple with his sexual orientation until he entered his senior year of high school. But in recent years, he says, he recognizes that he fits some gay stereotypes.
"I often fall victim to the T-Rex arms. They're always up," Huffman says. "I have a bit of a sway to my walk. My voice — the way I linger on certain words, the place that I put the accent — is all very typical gay stereotype."
He once tried to suppress those behaviors. But he had three relationships that allowed him to grow and accept himself during his senior year of high school.
The first was exclusively online, and it helped Huffman confirm he is gay.
The second was with a student named Nick from a rival high school. Nick took him on his first date to California Pizza Kitchen on Jan. 3, 2013, and Huffman went home from that date and came out to his parents, Archie and Margaret — who were instantly accepting and anxious to meet the guy. Nick was Huffman's first boyfriend, and they dated for about two months.
Huffman's third relationship came that summer, and he was the first boyfriend to meet all of Huffman's friends — that relationship stopped when Huffman left for school.
Those relationships prepared Huffman to live openly and let his George Washington teammates know he is gay when he arrived at school in August.
"I wasn't sure how they would take it," Huffman said.
But as he learned that night at Nando's, he had nothing to worry about.
"He fit in perfectly right off the bat," said Ryan O'Malley, a member of the George Washington swim team and Huffman's roommate next year. "Everybody gets along with him, and everyone really enjoys having him at practice and having him around when we all hangout."
Huffman swam well this season. He finished the season by scoring points in four events at the 2014 Atlantic 10 Conference meet led by a third-place finish in the 500-yard freestyle.
By the end of the season, Huffman felt no hesitation discussing in the locker room the guys he was seeing. He even attempted to explain the gay app Grindr.
Explaining Grindr turned into a bonding moment as Huffman described Grindr's "tribes." Suddenly, each guy on the team wanted to know where he fit.
"There are a lot, a lot of otters," Huffman said. "We have a fairly hairy team."
Until they shave for meets, he says: "In season, then we start turning into a more twink, jock team."
His George Washington teammates and coaches showed Huffman the acceptance he desired moving from the Midwest to the East Coast.
"Everyone on the team has gay friends besides me," Huffman says. "They're all used to it, I guess, and so it's really easy to be gay as an athlete at GW."
The evolution of the open house
The more sophisticated the advertising, the more the events flourished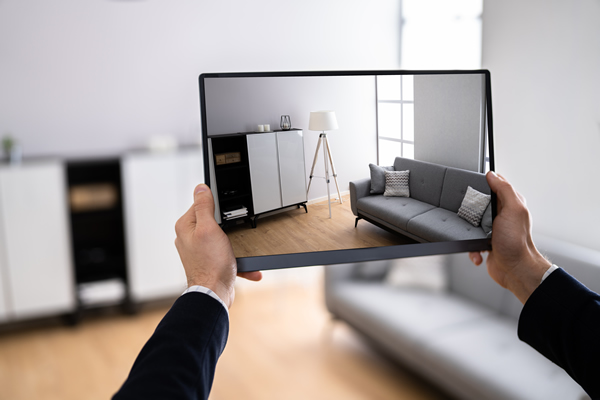 In the early 20th century, there were no exclusive agreements between a seller and a real estate agent. Any broker who knew of someone wanting to sell could participate in an "open listing" by planting his sign in the yard of that person and competing with agents from other brokerages who did the same. To the victor who obtained a buyer went the spoils of commission.
The rules began to change in 1919, when being a real estate broker now required a license. An agent might handle only one property at a time exclusively, but an "open for inspection" period could be used to introduce a model home or new community to the buying population.
According to the National Association of Realtors, Dallas homebuilder, Howdy Howard, hosted one of the most successful open houses of all time in the 1950s. During the first 12 days of the event, an estimated 100,000 people attended, drawn by free sodas and the ultimate prize for the buyer – a new Cadillac.
Soon, brokers began hiring additional agents who could handle multiple properties. Unlike Howard's marathon open house, agents would now host them for a few hours at a time, usually on a Sunday, to whet the appetite of the buyer pool.
Classified advertisements with a description of a property would be placed in a local newspaper and potential buyers would review them with their morning coffee to decide which houses to visit later in the day.
Marketing in newspapers went from a few lines of black and white text to a photo of a home's exterior, to a multi-page spread that included both photos of houses and the agents who represented them.
The more sophisticated the advertising became, the more the open house flourished as a marketing tool, not only for the home itself, but also for the agent and the brokerage. It allowed agents to prospect for buyers for that home and others, and converse with neighbors who might want to sell their homes as well.
Soon, the sign-in sheet was born, used by the agent to capture the contact information of a potential client or customer and to let the seller know who had visited his home. While sign-in sheets or cards are still used, some agents have gravitated to electronic applications, using a tablet computer instead of paper for the same purpose.
Fast forward to the early 2000s in D.C., when open houses became the primary source of showing property. An agent would enter a property into the multiple listing service (MLS) on a Thursday, entertain no showings until Saturday, host an open house on Sunday afternoon, and call for offers either Sunday night or Monday. The open house allowed agents to send their buyers rather than accompany them and serve multiple clients at once.
The delayed showing day strategy referenced above has since been supplanted by the MLS's Coming Soon status. Agents can now email or text links to upcoming properties to their clients in advance of showing availability and the clients can view photos, read property descriptions and disclosures, and schedule future visits accordingly.
Enter COVID-19. Due to the proliferation of the virus and the subsequent lockdown, the real estate world had to accommodate new public health requirements.
One of the first things to go was the open house. Even agent showings were constrained, with visitors limited to an agent plus two people and additional requirements for wearing masks and disposable shoe covers and gloves.
Overlapping appointments were not allowed, showings were limited to 15 to 30 minutes, and bottles of hand sanitizer sprung up on kitchen counters everywhere.
Ultimately, technology and ingenuity provided new marketing avenues for agents that included 3-D virtual open houses, Facetime and Duo viewings, videos, property websites and QR codes. Many of these marketing techniques remain, even though traditional open houses are coming back post-lockdown.
But are they really necessary? Certainly not for all types of properties.
I believe the days of using a public open house to procure a buyer are limited. Agent security has become a concern and the desire for in-person viewings during a specific day or time has waned.
On the other hand, Internet marketing and social media have a much wider reach, so much so that some people now feel comfortable buying a home – probably the most expensive item they will ever purchase – without even stepping into it until after closing.
After all, if we can work in sweatpants or pajamas while Zooming corporate meetings, how can naked virtual reality house hunting be far behind?
Valerie M. Blake is a licensed Associate Broker in D.C., Maryland, and Virginia with RLAH Real Estate. Call or text her at 202-246-8602, email her via DCHomeQuest.com, or follow her on Facebook at TheRealst8ofAffairs.
D.C. homebuyers face hyper competitive market
Sellers in driver's seat as region faces record low inventory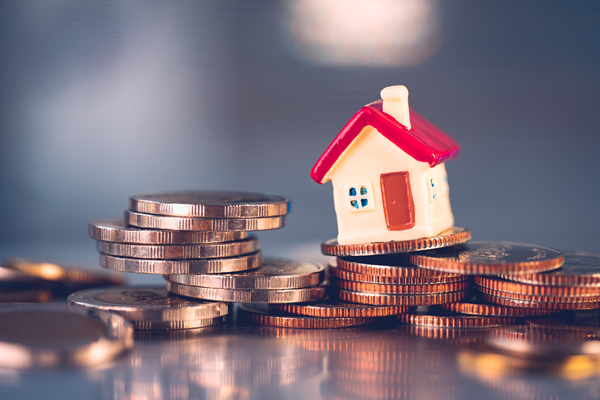 With job growth rising during a period of aggressive government spending and historically low mortgage rates, the spring 2021 market sits at the lowest level of inventory since 1983.
Homebuyers in the D.C. area continue to face an incredibly competitive market. This is truly a seller's market.
Lack of Inventory: Washington, D.C. has been in a gradually worsening housing shortage since the Great Recession. The area hasn't had a six-month supply of homes for sale for almost 12 years. Now, we add a global pandemic that seriously altered what homeowners want out of their home, Wall Street on fire, and insanely low interest rates and we get a surge in motivated homebuyers.
According to the National Association of Realtors (NAR), the number of homes nationwide reached a record low in December 2020, with just 1.07 million properties on the market. The DC metro area is even worse off than the national average with only one month's supply of homes. That means if new listings were completely dried up, there would be no homes available in four weeks. On average, D.C. homes have been selling within 11 days, which is 15 days faster than this time in 2020.
Seller's Market: The time is now for Washington, D.C. homeowners to seriously consider selling their homes if they have played with the idea. Experts predict 2021 will be another strong housing market with an increase in demand from existing homebuyers in search of larger homes and buyers who delayed purchasing a home due to the uncertainty of the pandemic.
Zillow forecasts a nearly 30 percent annual growth in homes for sale in 2021. This would be the largest home sales growth since 1983. Zillow's annual report stated, "Home price appreciation will reach its fastest pace since the Great Recession, as the inventory crunch continues to pit buyers against each other, competing for a scarce number of homes for sale."
D.C.'s Current Market: According to the NAR, in March of 2021, D.C. home prices had increased 4.1% compared to March 2020, for a median price of $635,000. There were 1,004 homes sold in March 2021, an increase from 842 at this time last year.
We are seeing many homes receive multiple offers within just a few days in the D.C. area. The average home is selling a little above 1% of the listing price and many hot homes are seeing large bidding wars and selling for 3% or more above the listing price; 42.7% of D.C. homes sold above list price in March of 2021. That is a 13.4% increase from last year at this time. Active inventory for March of 2021 was 1,457 homes, down 9% from March 2020. March 2021 also saw 991 homes sell in the D.C. area, an increase of 31% from February of 2021. March 2021's total homes sold had a 19% increase from March 2020.
Buying a Home: In the current seller's market, buying a home can be like playing a chess match. You need to know the rules and be strategic. It can seem more like winning than purchasing a home right now. If you find a home you want to buy, chances are you won't be the only one making an offer. It is a seller's market everywhere in the country right now and D.C. is no different. Be sure you know what you qualify for and what you can afford.
Conclusion: The NAR and the Mortgage Bankers Association both project prices of existing homes to increase 5.9% in 2021. This may mean buyers will have to be more flexible than in the past. For example, making an offer contingent upon the sale of a current home may be harder than before. It's also possible you will pay more than the list price. The D.C. real estate market is on fire and many homes are off the market within 24 hours of listing. For sellers, if you have been thinking of selling your home there is no better time than the present.
Khalil El-Ghoul is Principal Broker for Glass House Real Estate. Reach him at [email protected] or 571-235-4821. Glass House Real Estate is a modern, more affordable way to buy and sell a home in the D.C. Metro area. Learn more about what makes us different at glassshousere.com.
Kick-ass crossovers
Still the hottest vehicles in dealer showrooms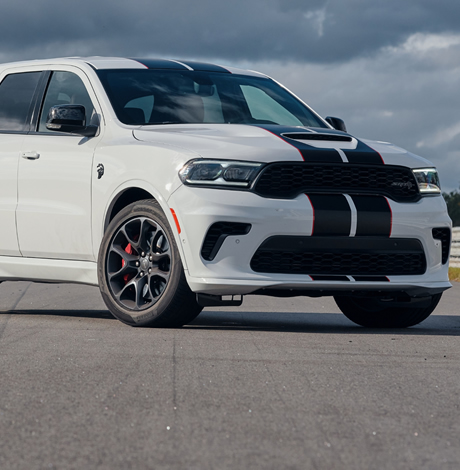 Crossovers keep wending their way into our driveways—and our hearts. After overtaking sedans, station wagons and minivans as the hottest vehicles in dealer showrooms, crossovers are now taking aim at the most quintessential of American rides: the muscle car. With naughty looks and hepped-up engines, the two dynamite crossovers below are sure to blow your mind—and just maybe your budget.
DODGE DURANGO SRT HELLCAT
$81,000
Mpg: 12 city/17 highway
0 to 60 mph: 3.5 seconds
For more than 20 years, the Dodge Durango has been a solid if nondescript family hauler. But this year the automaker jazzed up its midsize crossover with brawnier styling and the latest tech toys. And for the first time, Dodge is offering a limited-edition Durango SRT Hellcat—a high-test model with the same hellacious Hemi V8 engine in the Challenger super coupe and Charger sport sedan. With 710 horsepower, this blazingly fast crossover can kick some serious ass, outrunning many a Ferrari and Lamborghini.
The upgraded suspension provides more dynamic handling and cornering, as well as selectable steering for better grip. For straight-line acceleration and to prevent nasty fish-tailing, I simply flipped the "launch control" toggle switch. The massive Brembo brakes also were stellar, with stop-on-a-dime performance and flaming red calipers on each wheel. Another plus: the iconic Hellcat exhaust rumble could be heard blocks away—music to the ears of any auto aficionado. As with all Durangos, this bruiser has best-in-class towing capacity of 8,700 pounds.
Inside, there's plenty of space, including more room than expected for third-row passengers. The steering wheel, dash, and trim accents now have trendy Euro styling, though it's more VW than upscale Audi. And you can opt for flashy seatbelts and premium seats in a color Dodge calls Demonic Red, along with black velour floor mats and a soft-touch headliner. Other features include heated/ventilated seats, a large 10.1-inch touchscreen, wireless smartphone integration and the ability to pair two Bluetooth devices at once. Options include a 19-speaker Harman Kardon stereo and rear-seat entertainment with Blue-Ray player. Alas, this is a limited-edition model and all 2,000 of these speed demons quickly sold out months ago. But there's still hope: Dodge allocated some of the racy Durangos to select dealerships, so you can call around to see if any are still available. And you can always try social media to find a lucky Durango Hellcat owner who just might be willing to sell this rollicking ride, if the price is right.
LAND ROVER DEFENDER X
$85,000
Mpg: 17 city/22 highway
0 to 60 mph: 5.7 seconds
For decades, both the Land Rover Discovery and Range Rover have been ubiquitous in the United States. Not so the smaller and less ostentatious Defender, often seen as a work-horse vehicle in BritBox reruns or action flicks like Lara Croft: Tomb Raider. But last year the Defender returned to these shores after nearly a quarter-century hiatus.
Available in two- or four-door models, both Defenders start around $50,000. My test vehicle was the new top-of-the-line Defender X, which added—yikes!—another $35,000 to the sticker price. The look on these crossovers is boxy chic, which allows for a ginormous amount of headroom, legroom and cargo space. Land Rover also added extra stowage areas and cubby holes, as well as transom windows and a sliding panoramic sunroof to keep things airy. While the cabin may be sparse and full of solid plastics, the walnut trim on the center console and door panels is quite elegant.
Land Rovers have a somewhat infamous reputation for less-than-stellar electronics, but the 10-inch touchscreen was crystal clear and synced up seamlessly with the infotainment system. Tricked out with a jet-black roof, hood, and side cladding, the press vehicle I test drove was painted a haughty Eiger Gray Metallic. It also came with thick all-terrain tires, adding to a slightly menacing vibe. A full-size spare is conveniently mounted on the vertical tailgate, which swings completely open like a refrigerator door for easy access. The Defender X may not be as lightning quick as a Dodge Durango SRT Hellcat, but it's still plenty fast. And this brute can tackle the toughest of terrains, thanks to locking differentials, hill-descent control and a standard air suspension that can raise the chassis 11.5 inches above the ground. Overall, the Defender X can't quite hide its refined roots as a tony Land Rover. But as with the Dodge Durango SRT Hellcat, this burly crossover flexes some serious muscle.