January 22, 2015 at 4:00 pm EST | by Bucky Mitchell
Fitness perks from work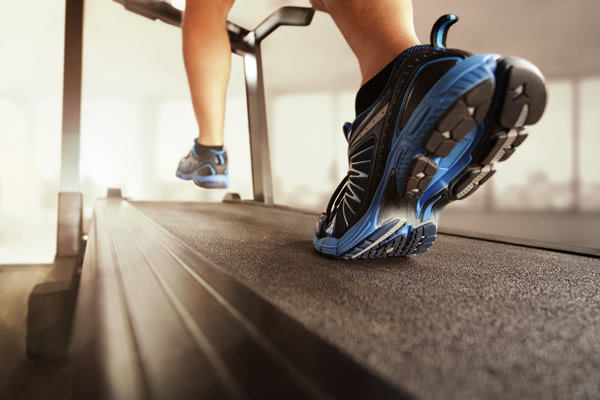 With New Year's resolutions and trying to run off the pesky 10 pounds from the holidays, January tends to be the busiest month in the gym.
And while I am all about starting the year on the right foot by getting back into the gym, I also think it's a really great time to explore how your employer's health and wellness benefits can you help you achieve your fitness goals in 2015. Here are some helpful tips when it comes to getting the most out of your health and wellness benefits at work.
With the average cost of gym memberships ranging in price from $50-200, we often pay a hefty price for staying healthy and fit; a price that most of us are no longer willing to pay. However if you are willing to take a look into what your employer has to offer you in terms of fitness facilities, you might change your mind about that costly gym membership.
Find out if your company has an actual gym/fitness center in the building. In many cases, they will and that's a start. As we all know, half the battle of getting fit and staying fit is the struggle of getting to the gym on time or before or after your crazy work day. That obstacle becomes obsolete when the gym is in the same place you work. In addition to being convenient, your work gym is probably free or comes at a minimal cost and as a result, eliminates the pricy dues that were keeping you from going to the gym in the first place.
So what if you don't like your gym? No problem. Look to see if your health and wellness benefits include the gym alliance network. The gym alliance network allows a person to work out at multiple gyms at one low, flat-rate cost. Even better, your employer will cover all or a portion of the cost through your wellness benefits.
In addition to seeing if you have a fitness center at work, it is also important to see if you get a discount on your health insurance for working out. So what does this look like? The first thing you can do is find out if your employer offers a discount on your health insurance by doing your annual physical and fitness evaluation. Most do; in fact 60 percent of all major companies offer this benefit and discounts can range anywhere for $100-500 annually, which is significant when you think about the cost of health insurance.
In addition to providing discounts on annual physical evaluations, most employers now have health and wellness programs or websites that not only allow you to track your fitness goals but also give you additional discounts on your health insurance when you achieve those goals. Who wouldn't want to save money for tracking their goals? And even better, some companies reward you with cool fitness gadgets like fit bit or jawbone that allow you to track your progress outside of work. So get out there and search your employer's HR or health wellness website. You'll be glad you did.
Also consider starting your own health and wellness group at work. Whether you are training for a marathon, trying to lose weight or even trying to improve your eating habits, you are not alone. The best way you can start a group is by socializing your ideas or goals to your work colleagues. Start talking you about your struggles and frustrations and seek advice from others on what they do to stay fit and healthy.
Recently, a few of my colleagues started a walking group and tracked all their progress through an app call "my fitness pal." Not only did the app help keep these folks accountable, it also helped them build a stronger sense of teamwork and camaraderie. This group was so successful that my employer has invested additional money and resources so that other groups could be formed as well. Be the change you want to see folks. It all starts with you!