Studies show PrEP effective in keeping partners HIV-free
Results promising in African study, PARTNER survey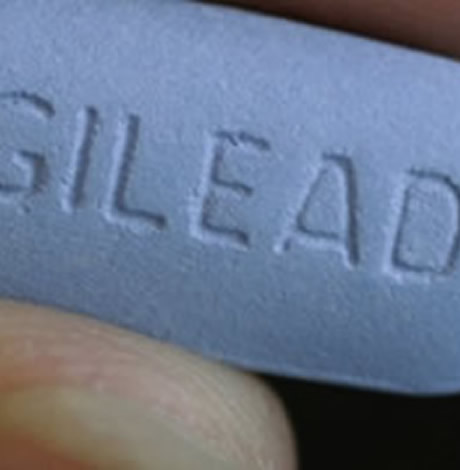 NAIROBI — A daily dose of anti-HIV medication almost eradicates the risk of infection for people in a relationship with an HIV-positive partner, a study presented this week in Africa showed, raising hopes of reducing HIV rates among one of Africa's highest risk groups, Reuters reports.
More than 1,000 Kenyan and Ugandan couples took part in the two-year project where the HIV positive partner, two-thirds of whom were women, took antiretroviral therapy and the HIV negative one took pre-exposure prophylaxis (PrEP).
"HIV was virtually eliminated in this population," the lead researcher, Jared Baeten of the University of Washington, told the Thomson Reuters Foundation by phone. "More than 95 percent of the HIV infections that we expected to see, we did not see."
The results were announced on Tuesday at the Durban International AIDS Conference in South Africa, where delegates are discussing the U.N. target of ending AIDS as a global health crisis by 2030.
South Africa has the world's largest population of people living with HIV, accounting for 6.8 million of the 36.7 million infected globally, Reuters reports.
Another study, the ongoing PARTNER study published in the July edition of the Journal of the American Medical Association, produced similar findings.
More than 1100 mixed-status couples, where one partner is HIV-negative and the other is living with HIV and on anti-retroviral therapy, were enrolled in the study. Researchers found no linked cases of HIV transmission despite 58,000 instances of condomless sex among the couples, the Association reports.
About 38 percent of the couples enrolled were same-sex male couples. Although 10 men in the MSM couples became HIV-positive, there were no documented cases of within-couple HIV transmission during sex without condoms, the Association reports.
LGBTQ+ teens, 20-somethings share pandemic mental health struggles, post-pandemic plans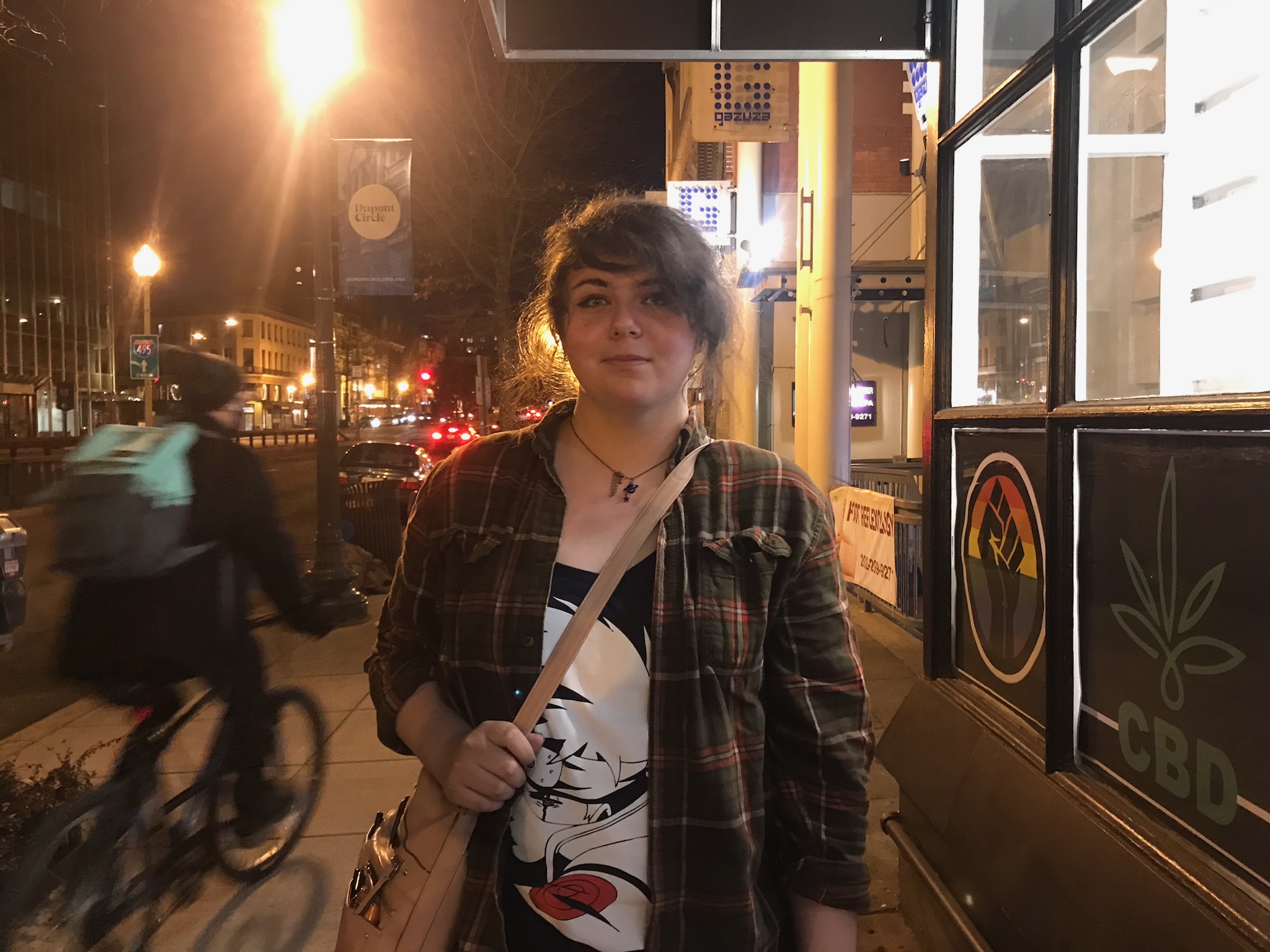 WASHINGTON, D.C. – People around the world have struggled for more than a year while stuck at home for school and work. But this physical and social isolation has taken a particularly tough toll on LGBTQ+ youth, data and interviews show. 
That's because the pandemic cut many gay and transgender youth off from the places and spaces where they feel free to be themselves and forced them to spend a lot more time with family members who may not accept them.
"A lot of my friends are in the closet…and being stuck at home, they can't really get out into the world," said K.C. Elowitch, a 14-year-old transgender student in Rockville, Md. "At school, they were able to do whatever they wanted and be whoever they wanted. Now being stuck at home with [their families] is a lot more stressful."
Elowitch was one of 11 young people, ages 14 to 22, who participated in a recent LGBTQ+ youth mental health focus group hosted by the Urban Health Media Project, a Washington-area nonprofit that trains diverse high school students from under-resourced communities to do multimedia health and social issue journalism. 
Elowitch's experience was echoed by others in the focus group. 
"I was in a bad place when I was closeted," said Wendy Nichols, a 22-year-old trans woman who began transitioning last summer. "Not just mentally, but literally and physically." 
Living with transphobic parents made it "hard to be comfortable with myself," said Nichols. 
Focus group members honed in on topics that make it hard to be LGBTQ+, including: 
A lack of positive and realistic representation of LGBTQ+ youth in media;

Being misdiagnosed in doctor's offices and being treated unfairly due to sexuality, along with other health inequities; and

The impact of strict religious beliefs about sexual orientation and gender identity.
Participants were encouraged to share openly, and were led through the 90-minute discussion by professionals, and fellow members of the LGBTQ+ community. The focus group was co-moderated by Heidi Ellis and Josh Rivera. Ellis, who identifies as lesbian, was a senior adviser at the U.S. Environmental Protection Agency in the Obama administration and now runs her own advocacy and consulting company. Rivera, Money & Consumer Editor at USA TODAY, is gay and chairs the newspaper's diversity committee.  
The focus group participants talked about what they would like addressed by the media and what they would like to see change. They emphasized topics such as safety, gender identity, and safely coming out to others.
Roman Sardo-Longo, a 16-year-old trans male who joined the virtual focus group from Cleveland, said having more LGBTQ+ representation in the media could help other young people more easily accept peers like him.
"It took me a while to come out [as trans] because I was terrified that my friends would not understand, that they weren't gonna get it, that they would think it was a weird thing they would have to accommodate for," he said.
Others shared their experiences with religious beliefs that oppose  LGBTQ+ identity and sexuality. 
Tris Buchanan, 17, lives in Washington, D.C., and identifies as gender-fluid. Buchanan's parents' Christian religion played a big role in their struggle to come out.  
"Some die-hard Christians…say God does not like gays, God doesn't like anyone who's part of the LGBTQ community," said Buchanan. "Homophobes use the Bible and use God as excuses."
Nichols, who also grew up in a conservative Christian household in Texas, said the concept of "toxic masculinity" also greatly affected her as she was growing up. 
"I was told, 'Men don't cry,' " said Nichols. "I grew up with that and it skewed my views." 
When Nichols was 16, she finally decided to tell her family she identified as a woman. Her late mother, who had struggled with mental illness since a serious brain injury in a car crash, took Nichols for a drive and threatened to drive them both into the river if her daughter didn't retract the statement. So Nichols did. 
But last June at 21, Nichols began transitioning to a female by taking hormones she got off the Internet. She didn't have health insurance and lived nearly five hours from the nearest health care provider who would treat her.  After her father died of cancer last August, she moved to the Washington, D.C., area to live with a friend she met online. 
When that didn't work out, Nichols became homeless and called the LGBTQ+ youth shelter Casa Ruby. There, she found comfort with others like her and within two months, was connected to the transitional housing where she can now live for the next 18 months, if needed. She begins a new job as a receptionist in early May. 
Nichols, who struggles with substance use and what she believes is depression, said she's feeling more hopeful than ever that "one day I can overcome it all." 
"The future seems so bright now," she said. "I'm not stuck in a place where I couldn't be myself or dreading the next bad thing as I did for most of 2020 when I was preparing for my father to pass away." 
UHMP also just completed a workshop on the relationship between housing and health, including LGBTQ+ youth homelessness in D.C. and Baltimore. That story will run soon in the Blade. Another reporting workshop this summer will explore youth mental health, with a special focus on the LGBTQ+ and Black, Indigenous and People of Color (BIPOC) communities. UHMP is seeking applications for 20 high school students to attend.
UHMP is also pursuing reporting on topics proposed by the young people who attended the focus group. Two participants are working on a story about the additional challenges faced by LGBTQ+ youth with learning disabilities. 
Jojo Brew, an 18-year-old trans male in Washington, D.C., who participated in the focus group, believes the LGBTQ+ community should produce positive content on social media sites such as Instagram in order to raise awareness and promote understanding of gender and sexuality issues.
To that end, he's begun interviewing and photographing other LGBTQ+ teens in the D.C. area for visual articles and social media posts and told a little of his own story for Instagram. Brew is also helping plan a June 18 LGBTQ+ event co-hosted by UHMP in Washington, where he hopes young people who may not be out can be "one with the community" even if they don't speak publicly.  
"Having that exposure to other LGBTQ+ people, they'd realize they aren't the only ones going through a tough time," said Brew. "They want to be heard and feel some type of love." 
Brew was recently awarded a Children's Defense Fund fellowship grant to chronicle the sense of community in Southeast Washington and is working with UHMP to capture and share the stories of LGBTQ+ youth in the D.C. area. 
UHMP is looking for LGBTQ+ people of all ages who are willing to be interviewed about youth mental health. We'd like to hear from youth and adults on all topics, including the impact of the reactions of community, government, parents, religious organizations and peers to youth gender and identity. What helped you weather challenges that could help the next generation?  Let us know at [email protected] 
Vanessa Falcon is a UHMP intern and senior at Miami Lakes Educational Center in Florida. Jayne O'Donnell, former health policy reporter at USA TODAY, is UHMP's founder.
New Mexico guv signs marijuana legalization
Retail sales would begin by April 2022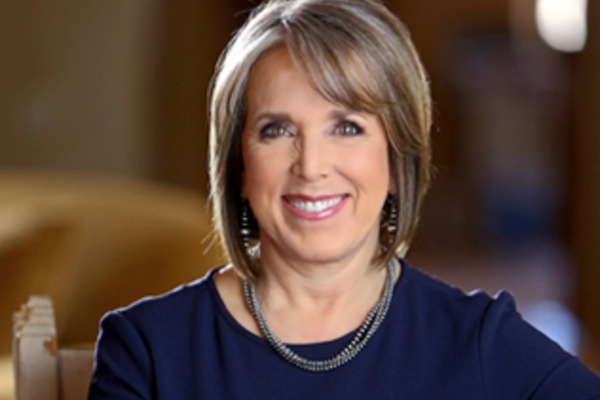 Democratic Gov. Michelle Lujan Grisham earlier this month signed two separate measures into law amending the state's marijuana policies. The first measure (House Bill 2) legalizes and regulates marijuana possession, production, and sales for adults. The second measure (Senate Bill 2) facilitates the automatic review and expungement of the records of those convicted of low-level marijuana offenses.
Lawmakers approved both bills during a special legislative session demanded by Gov. Lujan Grisham, who had been a vocal proponent of the reforms.
NORML State Policies Manager Carly Wolf said: "This is a day to celebrate! New Mexico will greatly benefit from this new revenue stream and the creation of thousands of jobs. Most notably though, legalization will spare thousands of otherwise law-abiding residents from arrest and a criminal record, and the state's new expungement law will help provide relief to many who are suffering from the stigma and other collateral consequences associated with a prior marijuana conviction."
The adult-use measure (House Bill 2) permits those ages 21 and older to legally purchase up to two ounces of marijuana and/or up to 16 grams of cannabis extract from licensed retailers. It also permits adults to home-cultivate up to six mature plants for their own personal use. Retail sales would begin by April 2022.
The expungement measure (Senate Bill 2) stipulates that those with past convictions for offenses made legal under this act are eligible for automatic expungement of their records. Those currently incarcerated for such offenses are eligible for a dismissal of their sentence. It's estimated that over 150,000 New Mexico residents are eligible for automatic expungement under this measure, according to the Department of Public Safety.
Cannabis Culture news in the Blade is provided in partnership with NORML. Visit norml.org for more information.
Delaware cannabis activists take on corporate marijuana
Criticism from medical marijuana operators claimed that HB150 offers too many cultivation and retail licenses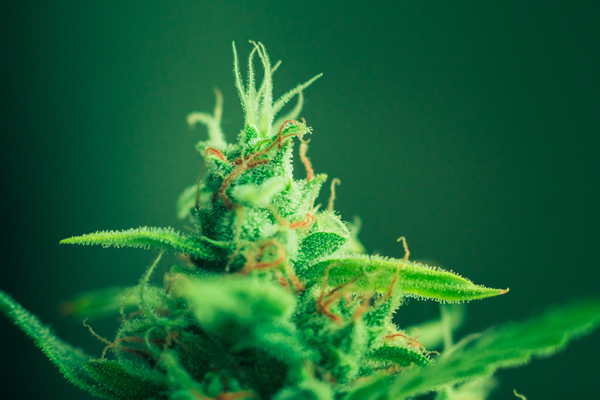 As the country moves forward with sweeping changes in cannabis policy reform, locals in Delaware are tangling with corporate, multi-state medical marijuana permit holders to pass a bill for full legalization.
Adult-use activists and registered medical patients were stunned to hear opposing testimony from Delaware's medical marijuana operators. Patients already deal with limited access and costly products. Now, many see the established industry voicing opposition as simply obstructing the progress of adult-use legislation. In response, some patients are now staging a boycott of the regulated dispensaries.
During the first committee hearing for HB150, Delaware's adult-use bill, four of the state's six currently licensed, multi-million dollar medical cannabis facilities offered negative testimony.
Zoë Patchell, executive director of Delaware CAN responded: "This market belongs to the long-time consumers, patients, and activists. We create the demand, we've been the ones driving the reform efforts, and we pay the prices at dispensaries. Cannabis is more than a market – cannabis is a community. These companies cannot reasonably fathom that we are going to purchase cannabis from any entity that has proven to put profits over patients. And now they seem willing to put consumers' lives and freedom at risk just to hold out for an unfair advantage in the industry."
These included publicly traded Columbia Care, "Fresh Delaware" aka CCRI, CannTech Research Inc., and the owner of EZY Venture aka "The Farm."
They all went on record condemning HB150, and pushing a false narrative about oversupply. The core demand from the permit cartel was some protection for their private business interests with guaranteed adult-use licenses.
Criticism from the medical marijuana operators claimed that HB150 offers too many new cultivation and retail licenses, underlined by deep yet unfounded fears that the new competition would put their companies out of business.
Patchell noted, "We are not going to sit back while multi-state corporate entities, that already monopolize East Coast medical markets, work to undermine our social equity and micro-license provisions."
Cannabis Culture news in the Blade is provided in partnership with NORML. Visit norml.org for more information.