August 12, 2016 at 10:20 am EDT | by Kevin Naff
Daily Beast's teachable moment for straight people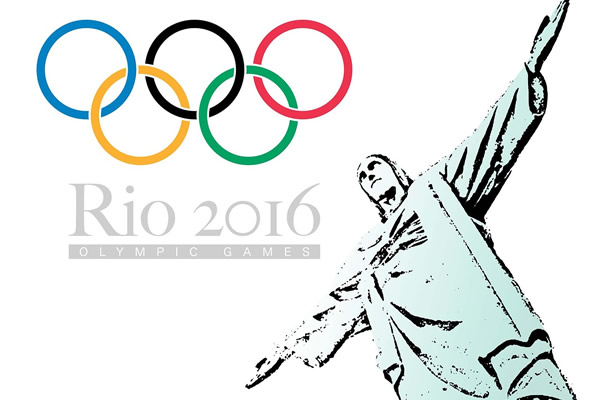 The disastrous stunt unleashed by the Daily Beast this week in which a straight reporter created a Grindr profile to lure gay Rio athletes into fake hookups presents a teachable moment for straight folks.
Warped motivations aside (Stop the presses: "Young 20-something athletes at peak fitness like to have sex!"), journalistic laziness and ignorance about another class of people combined to create a media shit storm of epic proportions. Reporter Nico Hines identified himself in his story as straight and married with a kid, just to be sure — God forbid — no one thought he was gay himself. With that awful misconception dispensed with, he went on to divulge just enough details about the athletes he fooled into engaging with him that readers could easily figure out their identities.
Despite the naïve impressions of Western straight people that it's really cool now to be gay, what with marriage equality and "Modern Family" and Justin Trudeau, the reality of life for most LGBT people around the world falls far short of an endless brunch with bottomless mimosas and lounging on Copacabana Beach in a square cut.
In Brazil alone, 326 LGBT people were murdered in 2014 — and those are just the cases that were reported. That means that an LGBT person is killed every 27 hours in the Olympics host country. It's not an obscure fact; the Blade reported it prominently last week and a quick Google search of "LGBT hate crimes Brazil" would have produced the story for Hines to read before he embarked on his unfortunate experiment. About 41 percent of those victims were transgender, the majority poor trans Brazilians of African descent who face widespread discrimination in employment, housing and health care. Even in gay-friendly Rio de Janeiro, a popular gay travel destination, a lawmaker who's also an evangelical pastor earlier this year cut funding for the state's "Rio Without Homophobia" initiative aimed at combating the anti-LGBT hate.
Outside of Brazil, things get worse in many countries. Homosexuality is criminalized in at least 72 countries and punishable by death in a handful of others. Again, these are easily available facts that any reporter writing about the international LGBT community should have uncovered before so recklessly exposing his subjects to prosecution, persecution or worse when they return home.
For years, those of us in the LGBT media have worked hard to educate our straight counterparts in the mainstream media. Things have certainly improved, with LGBT topics receiving much more coverage than ever before. But when writing about another group of people, it's important to do your homework. I'm sure the reporter didn't intentionally set out to imperil the gay athletes he was cynically pretending to hit on. But the result of his actions unquestionably put some of those athletes in jeopardy.
Safety concerns aside, there was an overall tone of shaming in the story, despite multiple clumsily written editors' notes denying it. "No prizes for guessing that Grindr proved more of an instant hookup success than Bumble or Tinder," Hines wrote, reinforcing ugly stereotypes of gay men as sexually promiscuous.
And the fact that the Daily Beast's parent company also happens to own Tinder strongly suggests this entire stunt was not a journalistic exercise at all, but a marketing ploy. But the ethics of clickbait "journalism" is another column.
The lesson here for MSM journalists endeavoring to write about the LGBT community is simple: Do your homework, talk to some actual LGBT people about the very real struggles we face. We appreciate the attention, it just needs to be accurate, fair and occasionally focused on the myriad challenges we face. From legal workplace discrimination and shockingly high rates of anti-trans violence in the U.S., to the plight of LGBT immigrants and asylum seekers fleeing persecution in other countries to homelessness, HIV, and other problems, life isn't a beach for most of us.
Kevin Naff is editor of the Washington Blade. Reach him at knaff@washblade.com.