Recession recovery defies predictions
Instead of glut of houses, there's a shortage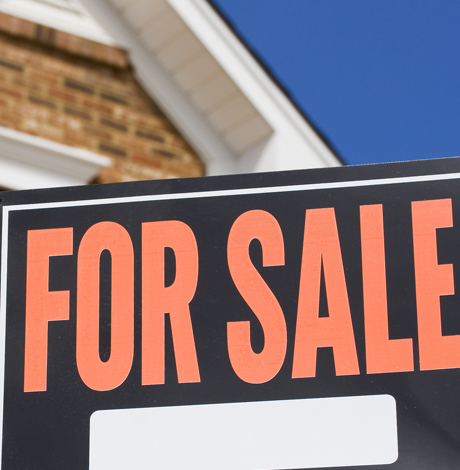 The trend in the D.C. metro area real estate market from the peak of the boom in 2005 to this past year of 2016, shows a pattern of behavior that was simply never anticipated. When the market crashed in 2007 with an overload of foreclosures that occurred in 2008 and 2009, the pundits forecasted a glut of housing on the market that would go on maybe for decades and drive prices down nationwide. Instead, the opposite has happened; there is a shortage of houses for sale throughout the country with prices nearly all the way back to what they were in 2005 and in some cases higher.
Here's the scoop on our close-in Metro marketplace. The biggest decrease in sales from 2005 to 2016 occurred in Fairfax County, which saw a 31.4 percent decrease in dollar volume of sales.  Next in line, Montgomery County showed a 24 percent decrease in sales. These two areas also had less than a one percent increase in average price since 2005. On the other hand, the District of Columbia showed a 14.5 percent increase in dollar volume of sales and a 22.3 percent increase in price.
This is a trend we have been witnessing since the beginning of the recovery: the city is hot and the suburbs are not.
Supply is scarce everywhere, but especially in the city, where there appears to be an endless supply of eager buyers for the short supply of properties that trickle onto the market each month. Will this trend continue? The desire of so many people to live in the District, with all its amenities — proximity to Metro, entertainment, cultural attractions, and more – the continuing low inventory will very likely keep this trend going for at least the next couple of years.
(Statistics are taken from the Metropolitan Regional Information System for the District of Columbia, Montgomery County, Maryland and Fairfax County, Virginia.)
Donna Evers is the owner and broker of the largest woman-owned and run real estate firm in the Washington Metro area, Evers & Co. Real Estate Inc. Reach her at [email protected].
If you can buy real estate now, then do it
With banking and retail in state of flux, housing market remains consistent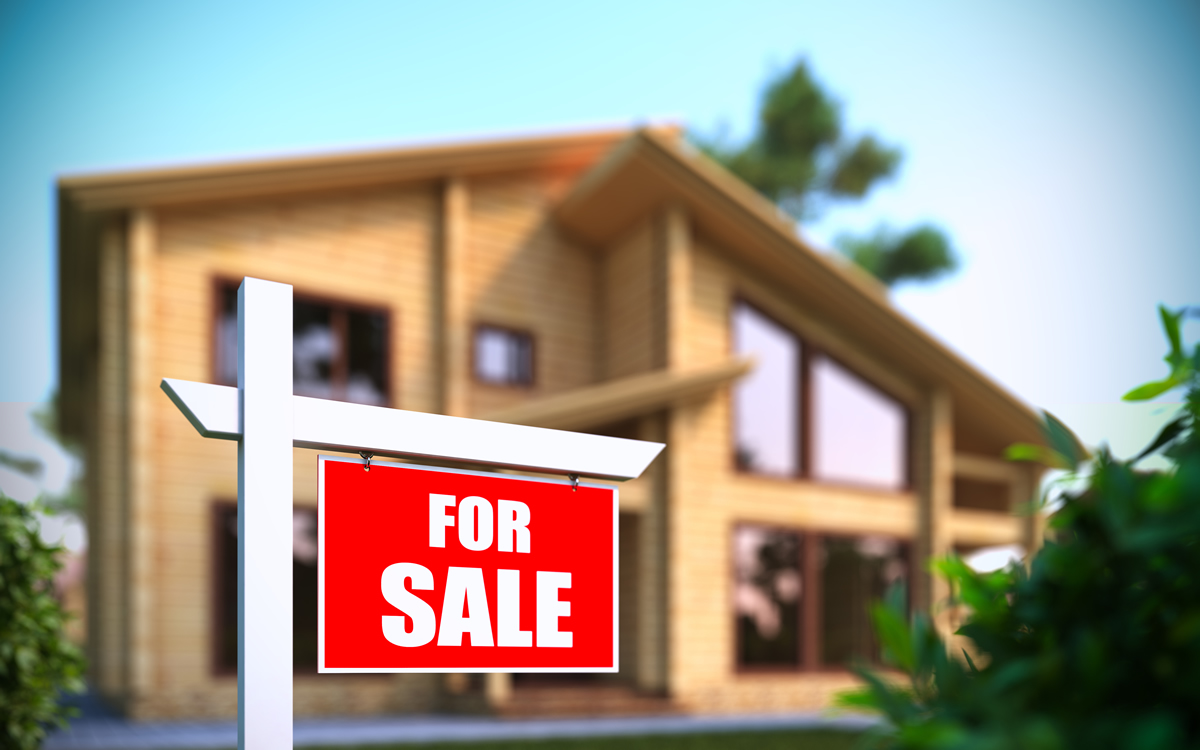 Doom and gloom goes the economy as of late. Trust me, I am right there with ya! I had coffee with a friend last week who is in the consumer banking industry. They were saying how a large majority of their customers were pulling funds from their bank given the most recent banking revelation. It seems when issues occur with the banking industry, folks panic and pull. This past weekend I had impromptu drinks with a good friend of mine who is in the luxury retail industry. She mentioned that her company's district has begun to experience a consumer pull back, which I recall happening in my old retail days as well. When the economy is currently trudging through rocky waters – a majority of consumers will halt all points of buying in retail settings aside from what they might deem as essential. For me EVERYTHING is essential…but that's a conversation between my therapist and me.
While they say that history repeats itself, it's difficult to see a global pandemic that has caused such a ripple effect on so many industries and continues to do so many months after inoculations began. With so much hesitation in the banking industry and retail industry – several of my colleagues and I have seen an increase in purchase power within the real estate market. I can speak of this as an agent in the DMV metro area in addition to an agent in the nearby Joe Biden homeland of Delaware. When consumers are sluggish to move in the stock and banking markets typically we see them pull money together and invest in the real estate market, which in the end causes a new issue of compounding an already low inventory market.
You might hear real estate agents speak to you and say that "Anytime is a good time to buy," which is not always the truth, but just take a moment to Google my name, look into my eyes, and say to yourself, "NOW is a good time to buy!" After you rid yourself of all the feels and butterflies you receive from looking into my eyes – please believe me when I say now is a great time to buy if you can.
That "if you can" part at the end is key. Interest rates have gone down substantially during the past month. For the week ending March 23, the nationwide average for the popular 30-year fixed-rate mortgage was 6.42%, according to Freddie Mac. That's down from last week—and it's the lowest level in more than a month. Housing prices have remained steady, inventory super low and demand super high – the real estate industry has been experiencing these same trends since the pandemic started. While the banking and retail industries lay in a state of flux, the real estate market remains consistent as of late.
According to Realtor.com the median listing price has increased +6.3% and new listings have decreased by 20% based on last week's numbers. With the real estate market truly being a constant positive or neutral trending marketplace – to me it sounds like a great place to park some money, right? Whether you are looking to buy or sell a piece of real estate in this current economy just remember that people always need a roof over their heads. Typically said people will pull back on the luxury items that are not always needed in tougher times, however we always need a place to call home with a roof over our heads.
Justin Noble is a Realtor with Sotheby's International Realty licensed in D.C., Maryland, and Delaware for your DMV and Delaware Beach needs. Specializing in first-time homebuyers, development and new construction as well as estate sales, Justin is a well-versed agent, highly regarded, and provides white glove service at every price point. Reach him at 202-503-4243,  [email protected] or BurnsandNoble.com.
A guide to mortgage pre-approval for potential homeowners
Review your credit report to ensure there are no errors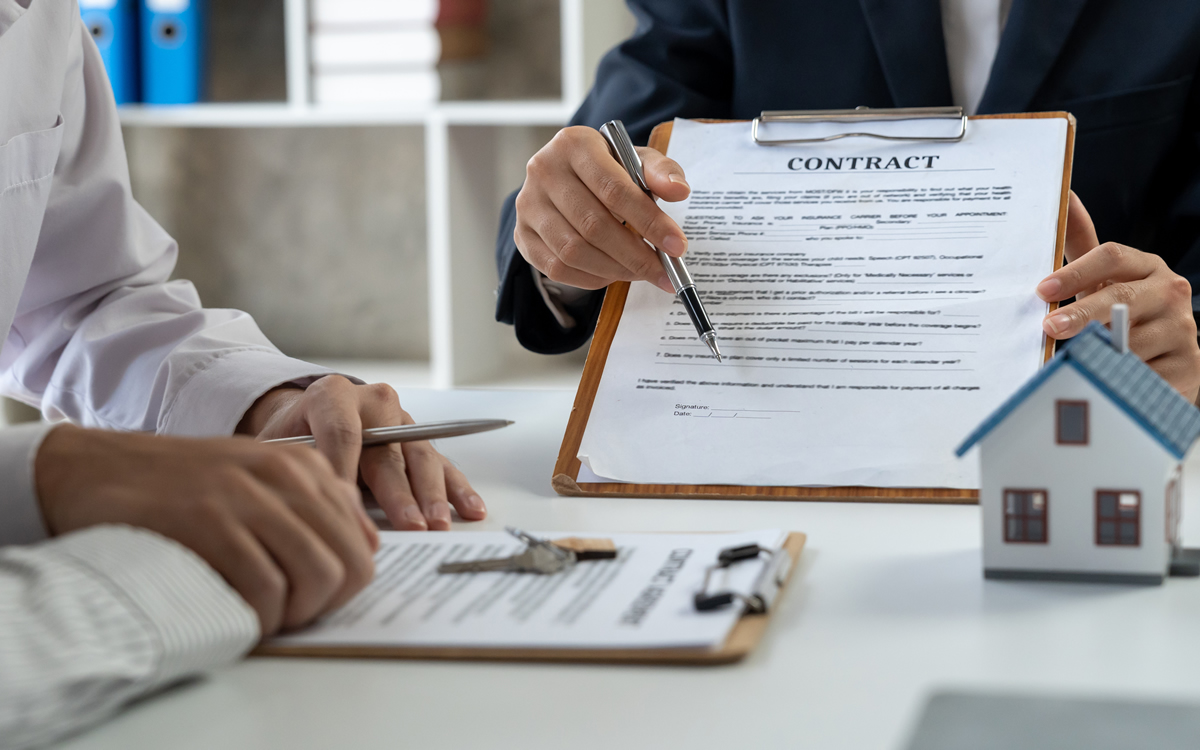 For many potential homebuyers, the mortgage pre-approval process can be a daunting and confusing experience. However, obtaining a mortgage pre-approval is an essential step in the home buying process, as it demonstrates your financial readiness and helps you stand out as a serious buyer in a competitive market.
In this article, we will outline the exact steps for getting pre-approved for a new mortgage loan, so you can confidently embark on your home buying journey.
Step 1: Research potential lenders. There are various mortgage lenders to choose from, including banks, credit unions, and non-bank lenders. Take the time to research and compare interest rates, fees, and customer reviews to find a lender that best suits your needs. Referrals are always great, and the real estate professionals at GayRealEstate.com can refer you to LGBTQ mortgage lenders they trust and have a relationship with.
Step 2: Review your credit report and score. Before starting the preapproval process, it's essential to review your credit report and score to ensure there are no errors or discrepancies. Your credit score plays a significant role in determining your eligibility for a mortgage and the interest rate you'll receive. If necessary, take steps to improve your credit by paying down debts, disputing errors, and making timely payments.
Step 3: Gather necessary financial documents. Lenders will require a variety of financial documents to assess your creditworthiness and ability to repay the loan. Some of the essential documents you'll need include:
Recent pay stubs
W-2 forms or 1099s from the past two years
Federal tax returns from the past two years
Bank statements from the past few months
Asset statements (e.g., retirement accounts, investments)
Proof of any additional income sources
Step 4: Determine your budget. Before seeking pre-approval, it's crucial to determine how much you can afford. Your GayRealEstate.com Realtor will help you to crunch the numbers. Together, you'll consider your monthly expenses, debt-to-income ratio, and desired down payment to establish a budget for your new home. Be realistic and remember to factor in additional costs such as property taxes, homeowners' insurance, and maintenance expenses.
Step 5: Submit your mortgage pre-approval application. Once you have chosen a lender, complete their mortgage pre-approval application. This will typically involve providing your financial documents, Social Security number, and permission for the lender to perform a credit check. Be prepared to answer questions about your income, employment, and financial history.
Step 6: Await the lender's decision. After submitting your application, the lender will review your financial information and credit history to determine your eligibility for a mortgage. This process is pretty quick and often happens the same day. If approved, the lender will issue a pre-approval letter, which outlines the maximum loan amount, loan type, and interest rate you qualify for.
Step 7: Keep your pre-approval up-to-date. A mortgage pre-approval is typically valid for 60-90 days. If you don't find a home within that time frame, you may need to update your pre-approval with your lender. Be sure to maintain your financial stability during the home search process, as any significant changes in your credit, income, or debt could affect your pre-approval status. (Don't make any new large purchases like furniture, cars, boats, etc.)
By following these steps and obtaining a mortgage pre-approval, you'll be well-prepared to navigate the competitive real estate market and confidently make an offer on your dream home.
(Jeff Hammerberg is a distinguished entrepreneur and broker, and the founder of GayRealEstate.com. For more than 25 years, he has been a prolific writer, coach, and author who has been instrumental in advancing the cause of fair, honest, and equitable representation for all members of the LGBTQ community in real estate matters. GayRealEstate.com, which he established, is the largest and longest-running gay real estate agent referral service in the nation, boasting more than 3,500 LGBTQ Realtors who operate in cities across the United States. His commitment to promoting inclusivity and accessibility in real estate has earned him a reputation as a passionate advocate for the LGBTQ community.)
Jeff Hammerberg is founding CEO of Hammerberg & Associates, Inc. Reach him at 303-378-5526 or [email protected].
Rental housing discrimination and you
There are many ways landlords can disadvantage LGBTQ renters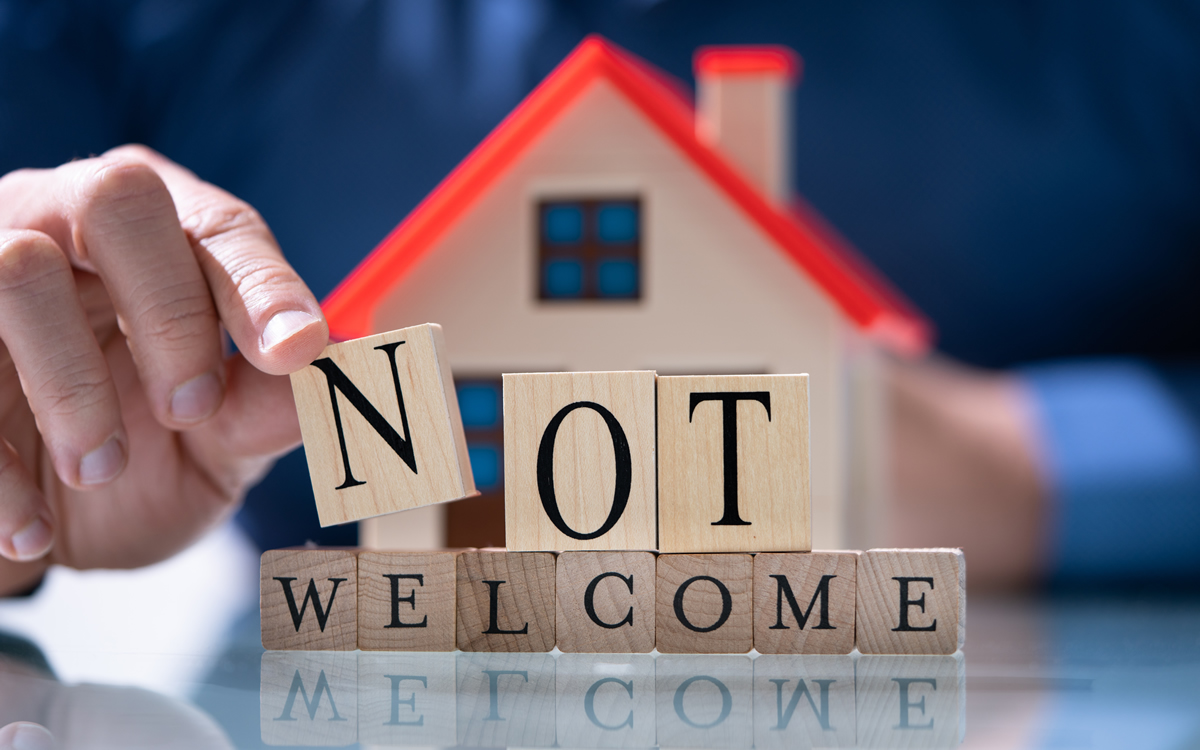 Housing discrimination based on sexual orientation and gender expression is illegal in the District of Columbia. This means that housing providers cannot refuse to rent to someone or treat them differently in their housing-related decisions because of their sexual orientation or gender expression.
But what might housing discrimination against LGBTQ home seekers look like?
Discriminatory treatment can occur at a number of stages in the home rental or purchase process, including when scheduling rental (or sales) showings, during a tour of the property, or during the application or post-application process.
But discrimination may also occur while you are living in a rental home. Today's discrimination may not be as blatant as an outright rejection or a snide remark about a protected category. There have been incidents of discrimination based on sexual orientation and gender expression discrimination cited in rental housing disputes and lawsuits.
Some of these include landlords refusing to rent or renew leases to LGBTQ tenants; harassment of LGBTQ tenants by landlords or from other tenants; imposing different rental terms and conditions; failing to provide necessary repairs or maintenance to a rental unit where LGBTQ individuals reside (while other non-LGBTQ tenants receive prompt service); as well as failing to take action against other parties who engage in discriminatory behavior toward the LGBTQ tenants.
But there is good news.
Housing industry leaders are actively working to eliminate these instances of discrimination in housing. Both at the national level through the National Association of Realtors (NAR) and at the local level through the Greater Capital Area Association of Realtors (GCAAR) association leaders are working with real estate professionals such as licensed sales agents, brokers, and property managers to improve understanding and sensitivity. Their overall promotion of Diversity, Equity and Inclusion (DEI) includes a substantial component surrounding sexual orientation and gender expression.
Christine Barnhart, Vice President of Strategic Communications at GCAAR told us, "We are doing our part to identify opportunities for diversity and inclusion conversation and education, and to promote the practice of inclusion and equity among our leadership, members, staff and within the industry." GCAAR seeks to drive a larger conversation around DEI In addition to their "DEI Champions" program, providing a summary of their larger DEI initiatives can be found on their website.  
That education of the key industry players is being delivered through a variety of initiatives and updates to codes and policies. Barnhart points out that the programmatic elements of the training being done keep their members up to date, "GCCAR's 'DEI Champions' program features three key diversity training elements:
"Completion of the six-hour 'At Home With Diversity' (AHWD) certification course
"The National Association of Realtors (NAR) 'Fairhaven fair housing simulation,' and
"NAR's Bias Override: Overcoming Barriers to Fair Housing video."
I took this certification course and found it very helpful. My original inspiration to become a GCAAR DEI Champion was to augment my service to the community. Now having been through the course, I'm better enabled to "put myself into others' shoes." I gained a stronger awareness of how each of us possesses inherent biases. And the program made me more authentically aware of the impact of my comments, my decisions, and my actions on others.
Similarly, the District of Columbia provides ethical codes and regulations for housing providers here in the city to address discrimination based on sexual orientation and gender expression. For example, D.C.'s Office of Human Rights (OHR) has implemented guidelines and training programs for landlords and property owners to ensure they are aware of their obligations under anti-discrimination laws.
These regulations, industry guidelines, ethic codes, and best practices all help to make the D.C. rental housing market more inclusive and welcoming than other jurisdictions for all individuals, regardless of their sexual orientation or gender expression,. However, if you feel that you have been a victim of discrimination, there are many agencies to turn to.
As a gay-owned business and long-term member of the Equality Chamber of Commerce, it is important to me that all who interact with me and my companies feel welcomed and taken care of, particularly the LGBTQ community.  Building on the foundation of the DEI courses, our firm will work to educate our staff and reinforce a culture of understanding and acceptance.  How about yours?
Scott Bloom is senior property manager and owner, Columbia Property Management. For more information and resources, go to ColumbiaPM.com.