July 22, 2017 at 11:23 am EDT | by Staff reports
Sex ed classes becoming more gay-inclusive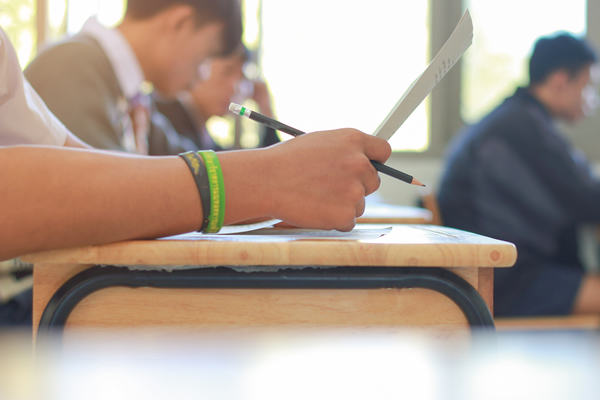 WASHINGTON — Sex ed. classes are slowly becoming more LGBT-inclusive, the Atlantic reports.
According to a 2013 survey by GLSEN, a national nonprofit focused on providing safe educational spaces for LGBT students, just 5 percent of LGBT students reported having health classes that included positive representations of LGBT topics. And a 2015 study by the Public Religion Research Institute found just 12 percent of millennials said their sex education classes covered same-sex relationships at all, the Atlantic reports.
Currently, 12 states require discussion of sexual orientation in sex education, according to a Guttmacher Institute review of sex ed in America, while the rest leave the matter up to individual districts. Of the 12 with a requirement, three require the schools only disseminate negative information about sexual orientation. The remaining nine states mandate that any sexual-health classes taught in public schools be inclusive, providing science-based information that addresses sexual orientation; four of those states require public school teachers to cover gender identity, the Atlantic reports.
The state of Washington, one of the latter four, passed the Healthy Youth Act in 2007, mandating that if public schools provide sex education, it "be appropriate for students regardless of gender, race, disability status, or sexual orientation." In Iowa, a 2007 law allows districts to provide abstinence-only education, but it requires that it be "free of racial, ethnic, sexual orientation and gender biases." Colorado updated its sex education laws in 2013 to mandate public schools that have sex education programs to provide comprehensive sex ed to students, the Atlantic reports.
California followed suit in 2015, with its own Healthy Youth Act, the first in the country to not only require sex education in public schools cover both sexual orientation and gender identity but to also make it mandatory for schools to provide comprehensive lessons that include information on abortion, sexual assault, and sexual harassment. Districts in these states have developed guidelines for supporting transgender and non-conforming students, and some schools have ended gender segregation in fifth-grade sex ed classroom discussions, the Atlantic reports.