Alice Cooper finds forgotten multi-million dollar Andy Warhol print in storage
the rocker forgot he owned the classic art piece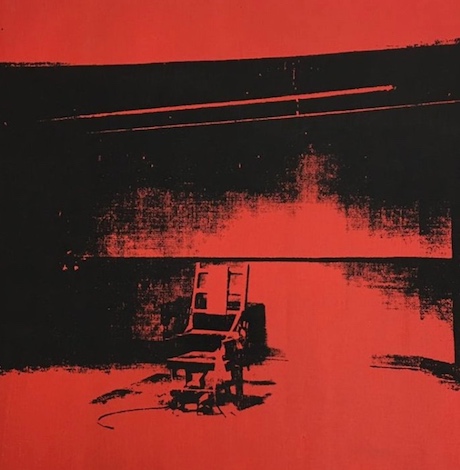 40 years later, Alice Cooper's Warhol electric chair screenprint found "rolled up in a tube": https://t.co/5VnVVjtfwx pic.twitter.com/gz4IYFG9aO

— Walker Reader (@walkermag) July 24, 2017
Rocker Alice Cooper is the owner of a multi-million dollar Andy Warhol classic and didn't know it.
According to The Guardian, Cooper had kept the silkscreen print for 40 years "rolled up in a tube" in a storage locker.
The print is dated to be either 1964 or 1965 and based on a 1953 press photo of Sing Sing prison's death chamber where Julius and Ethel Rosenberg were executed for sharing atomic secrets with the Soviet Union. "Little Electric Chair" was part of Warhol's Death and Disaster series.
Cooper's longtime manager Shep Gordon says Cooper and Warhol became friends in New York City.
"It was back in '72 and Alice had moved to New York with his girlfriend Cindy Lang," Gordon told The Guardian. "Andy was kind of a groupie, and so was Alice. They loved famous people. So they started a relationship, and they loved to hang out."
At the time, Cooper would fake electrocution in an electric chair during his concerts. Lang, who died in January at the age of 67, purchased the print for $2,500.
Gordon says when Lang purchased the print Cooper was busy making albums, touring and drinking heavily. Shortly after the purchase, he was admitted into an insane asylum for drinking and after his release moved to L.A.
"Alice says he remembers having a conversation with Warhol about the picture. He thinks the conversation was real, but he couldn't put his hand on a Bible and say that it was," Gordon says.
The print was forgotten until Gordon was reminded of the artwork while meeting with art dealer Ruth Bloom in Los Angeles four years ago. Cooper's mother then found the print rolled up in a tube in storage.
A green version of "Little Electric Chair" sold at auction for $11.6 million. Cooper's red version is unsigned. It cannot be authenticated by the Andy Warhol Foundation for the Visual Arts because the foundation stopped authenticating work in 2011 but Richard Polsky, a Warhol art expert, says the piece is legitimate.
"At the time no one thought it had any real value," Gordon continued. "Andy Warhol was not 'Andy Warhol' back then. And it was all a swirl of drugs and drinking. But you should have seen Alice's face when Richard Polsky's estimate came in. His jaw dropped and he looked at me. 'Are you serious? I own that.'"
Washington Spirit host largest halftime drag performance in NWSL history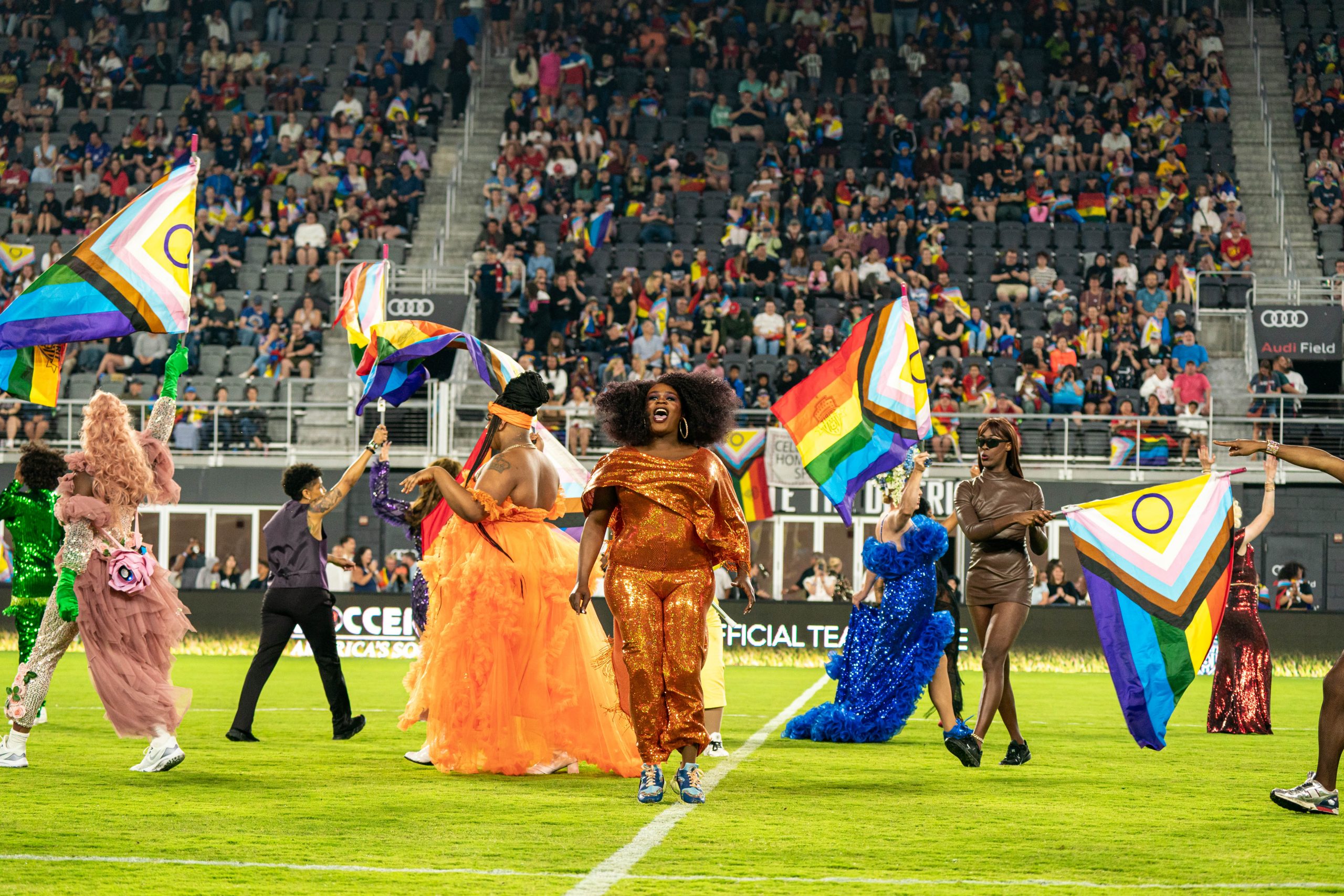 The Washington Spirit celebrated the LGBTQ+ community with the team's annual Pride Night at Audi Field this past Saturday. Highlighting that evening's Pride-themed festivities was a
halftime drag performance, featuring over a dozen drag performers from around the
DMV. It was the largest halftime drag performance in NWSL history.
Performers included: Shiqueeta Lee, KCByonce, Citrine the Queen, Elektra Gee, Kabuki Bukkake, Delila B. Lee, Capri Bloomingdale, Tara Ashleigh Austin, Gigi Couture, Dorsell Phinn, Tula, Twix the Drag Queen, Bootsy Omega, Princeza.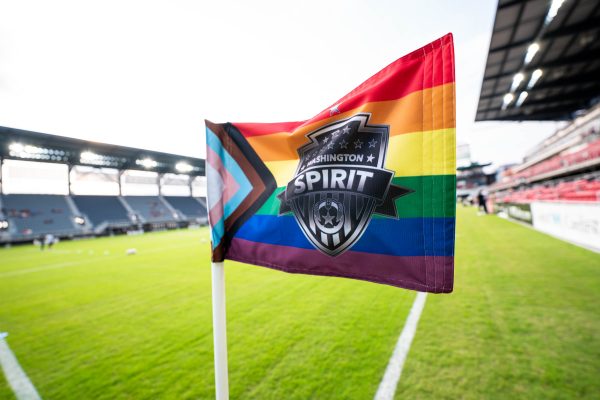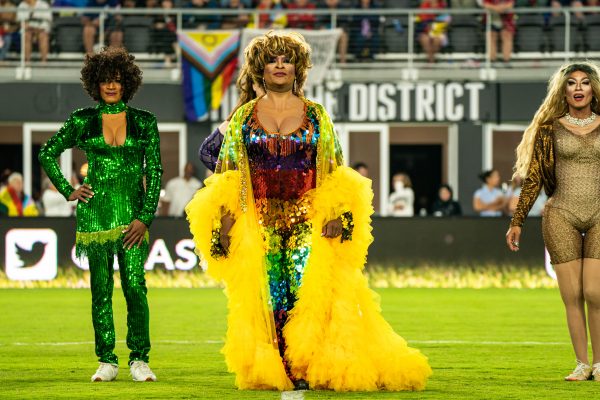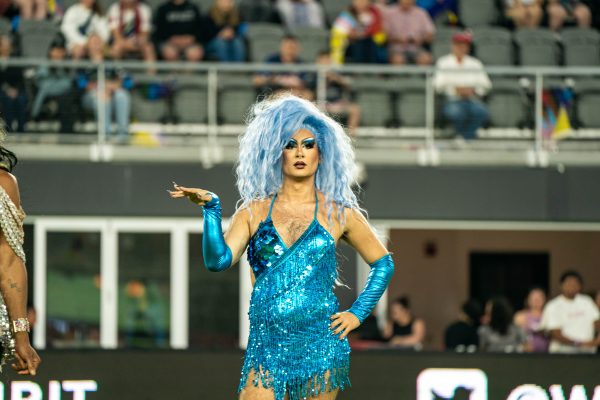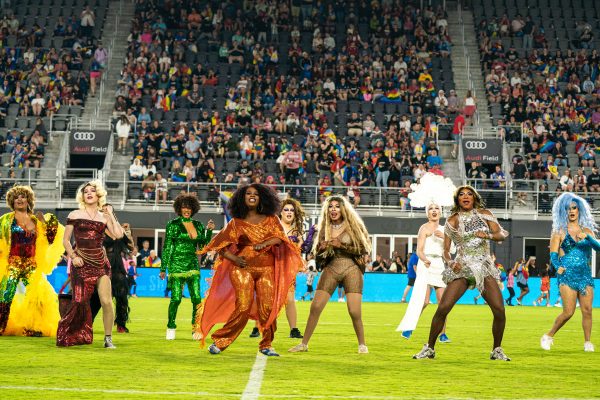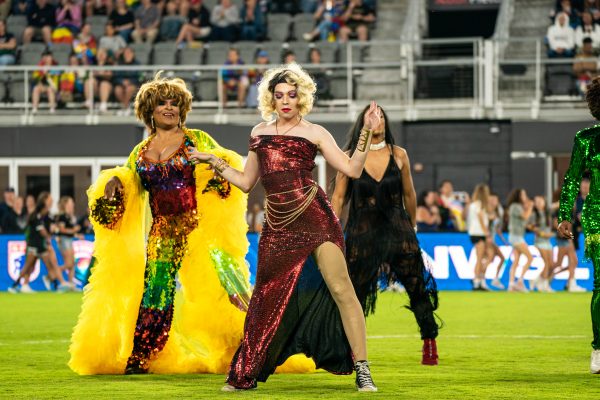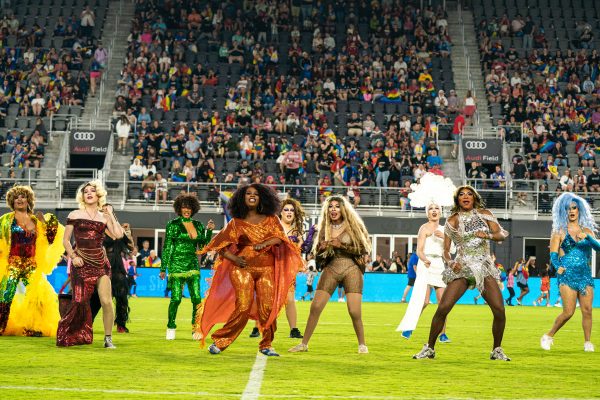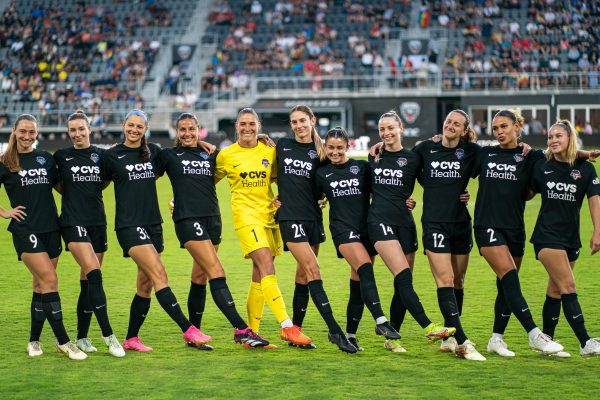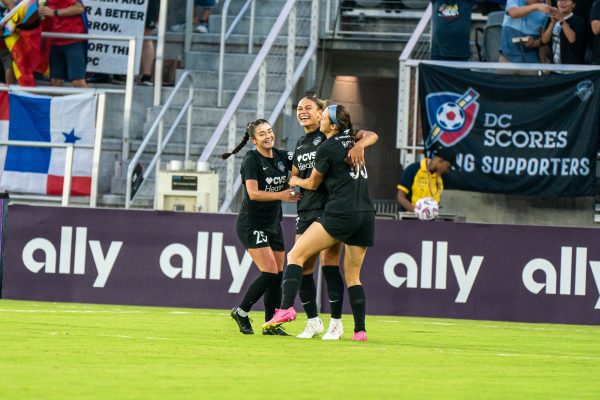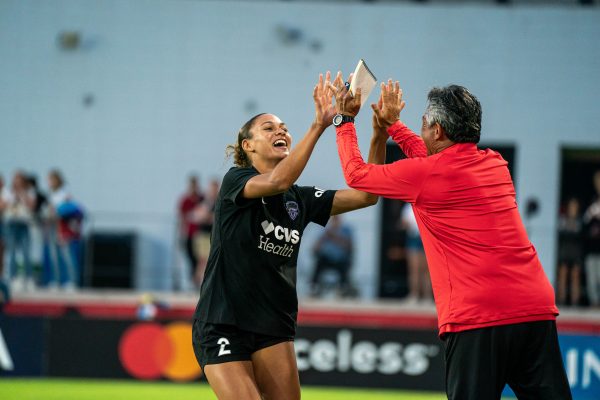 PHOTOS: Reston Pride
Annual LGBTQ celebration held at Lake Anne Plaza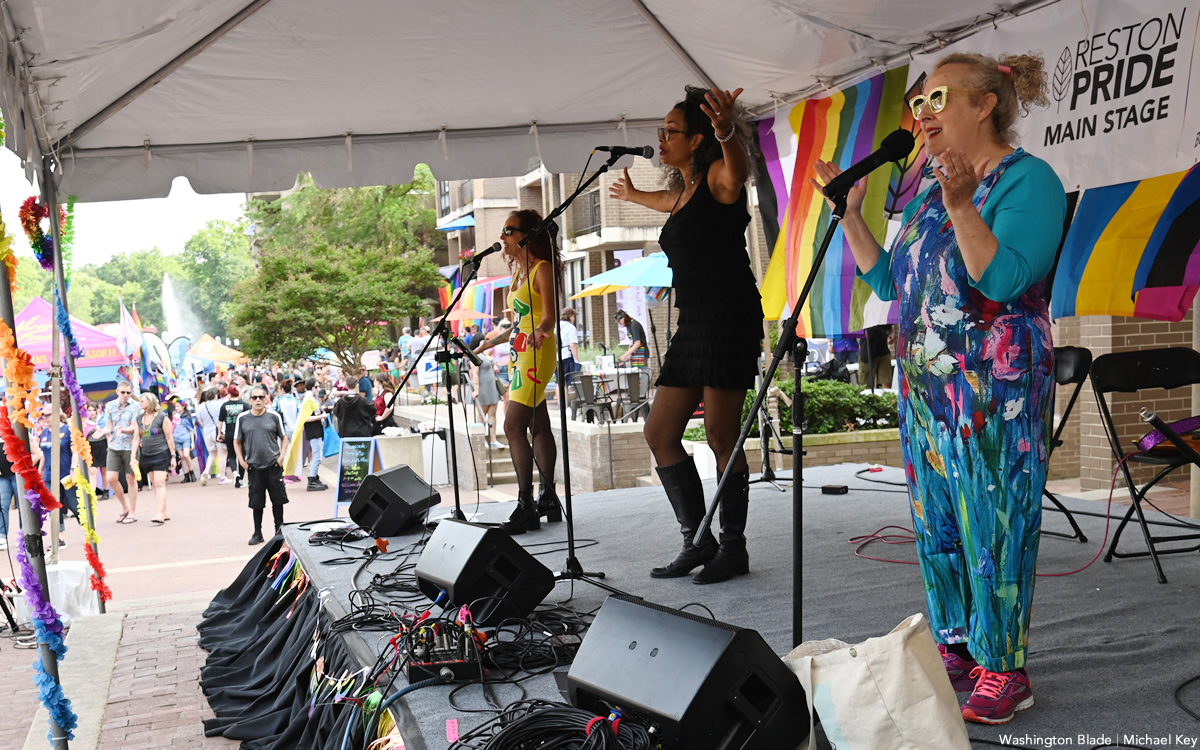 The 2023 Reston Pride Festival was held at Lake Anne Plaza in Reston, Va. on Saturday, June 3. The music group Betty was the headliner of the festival.
(Washington Blade photos by Michael Key)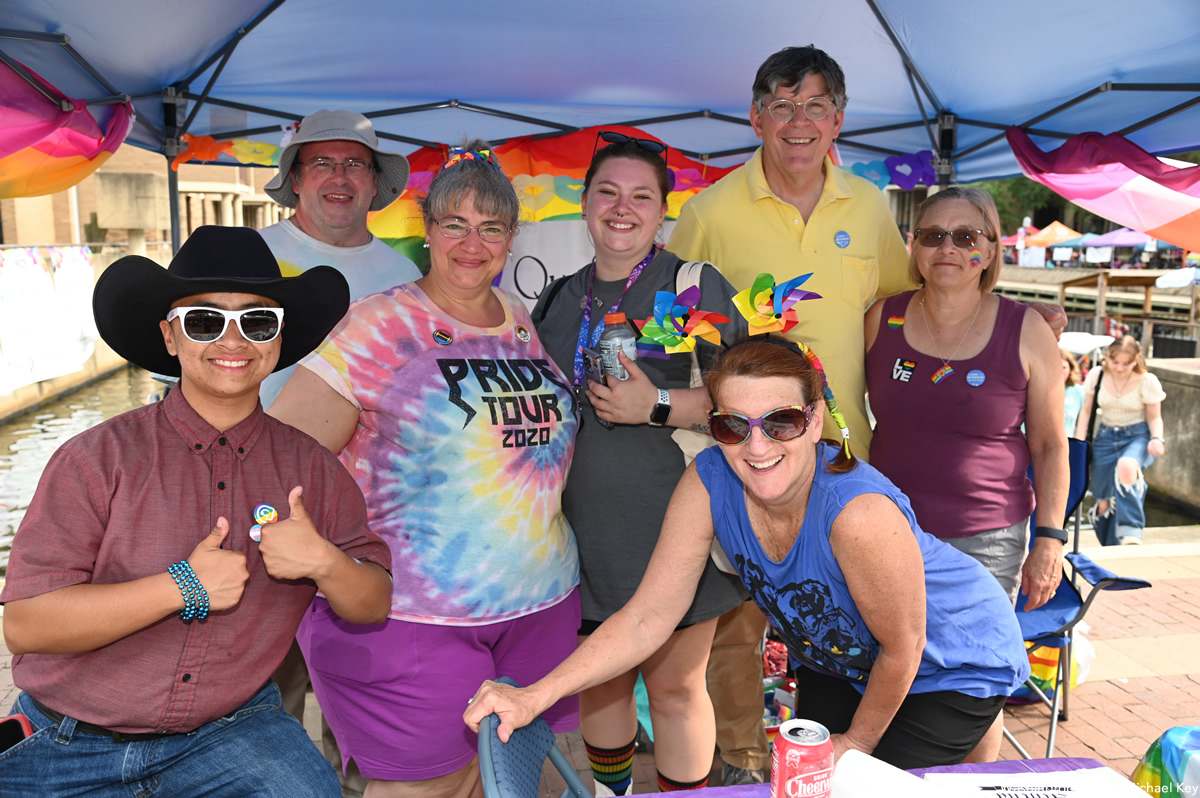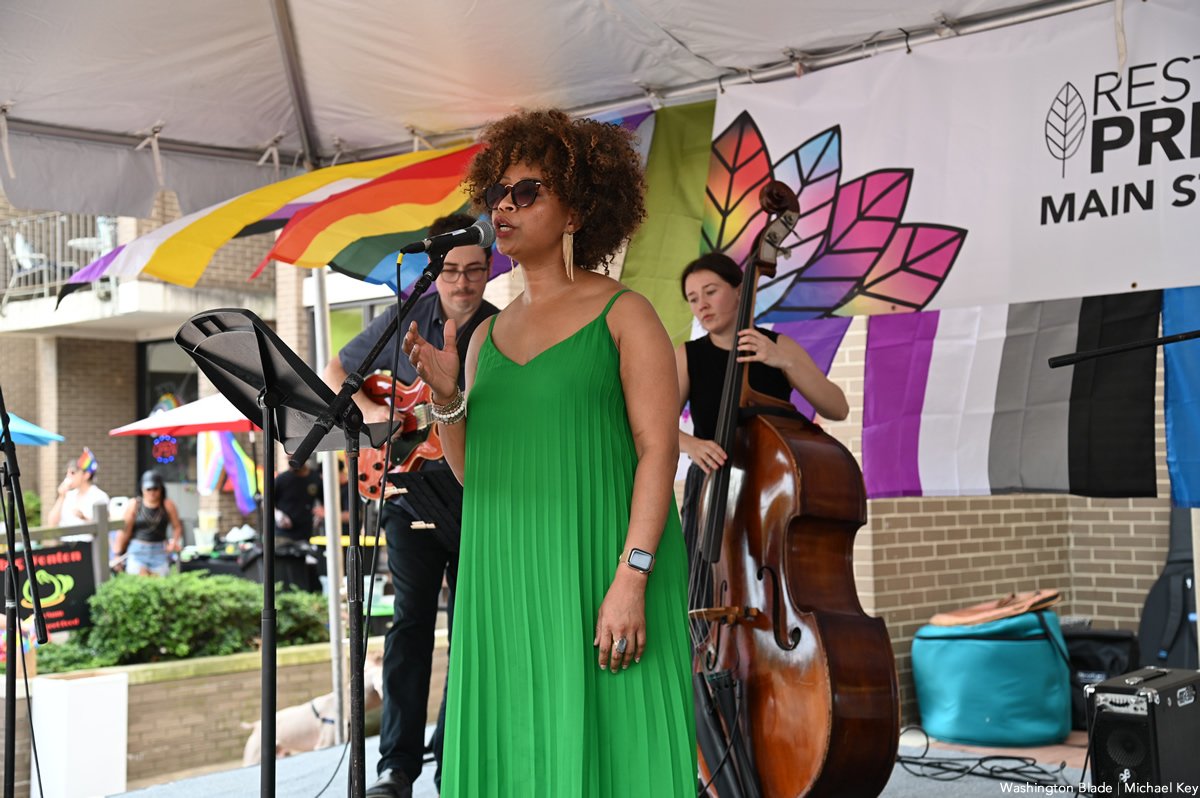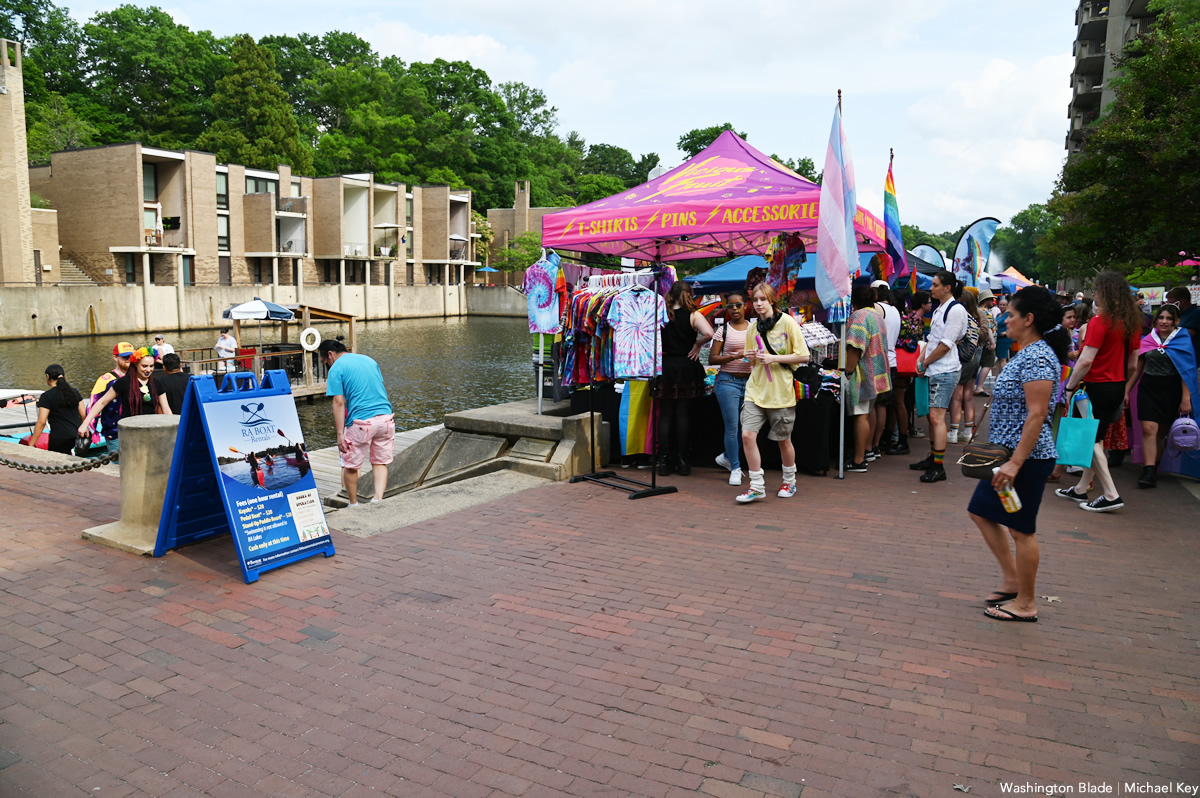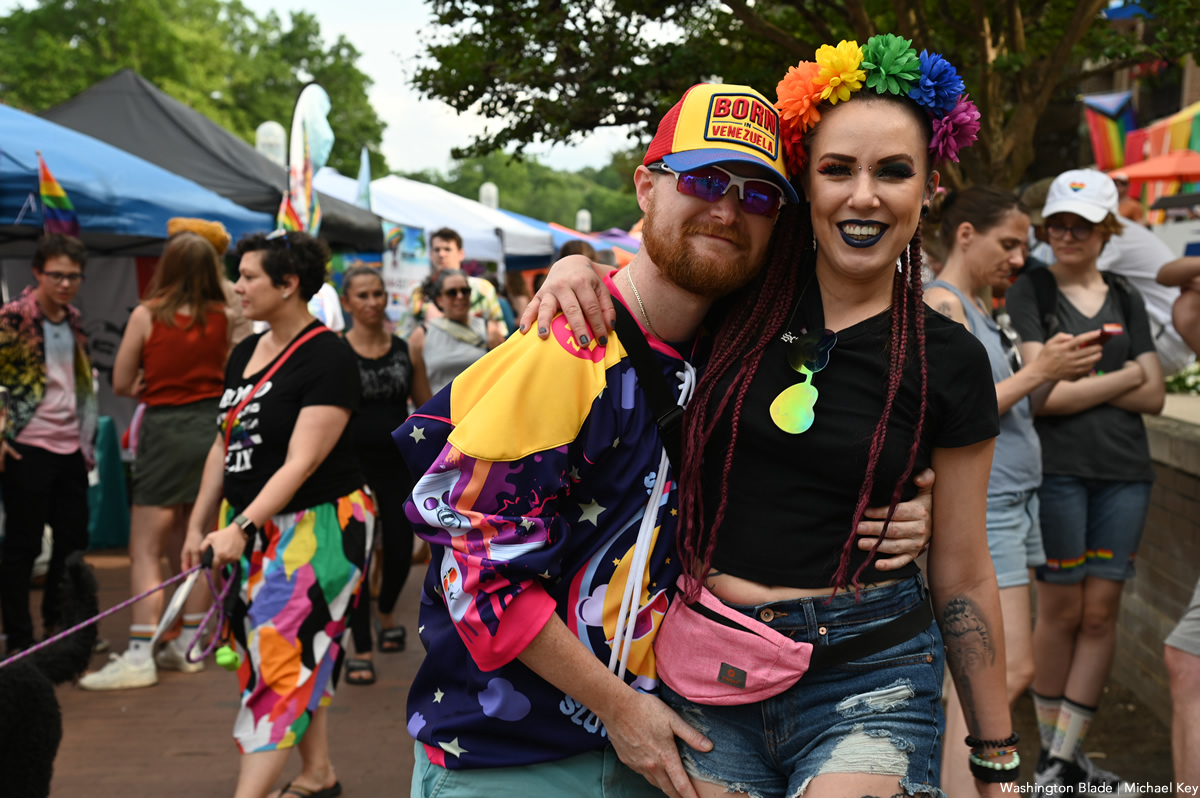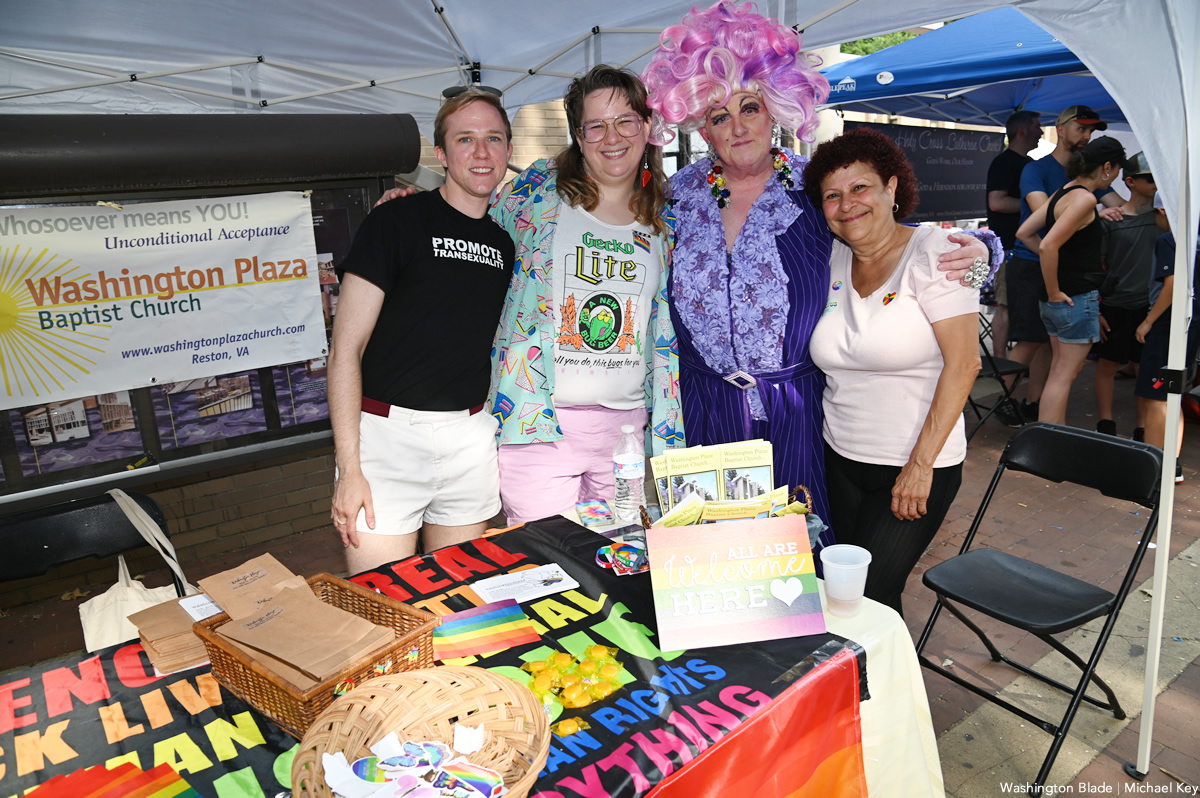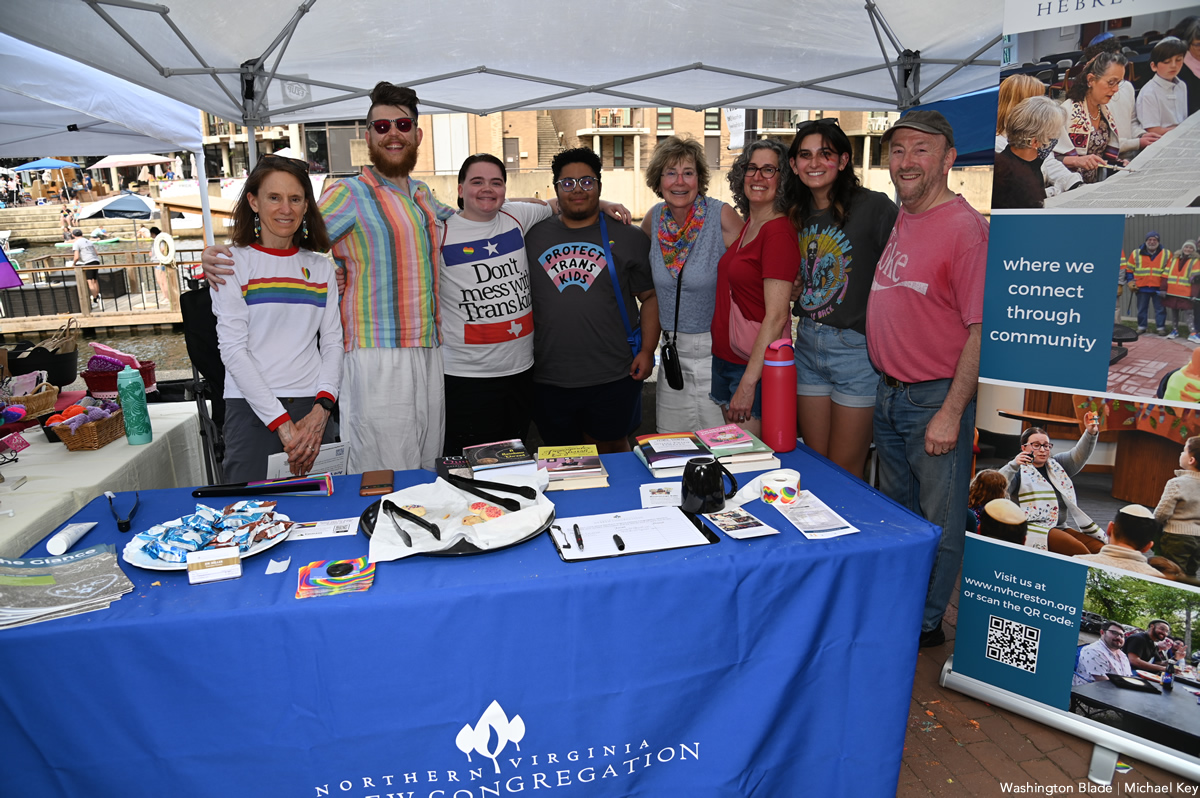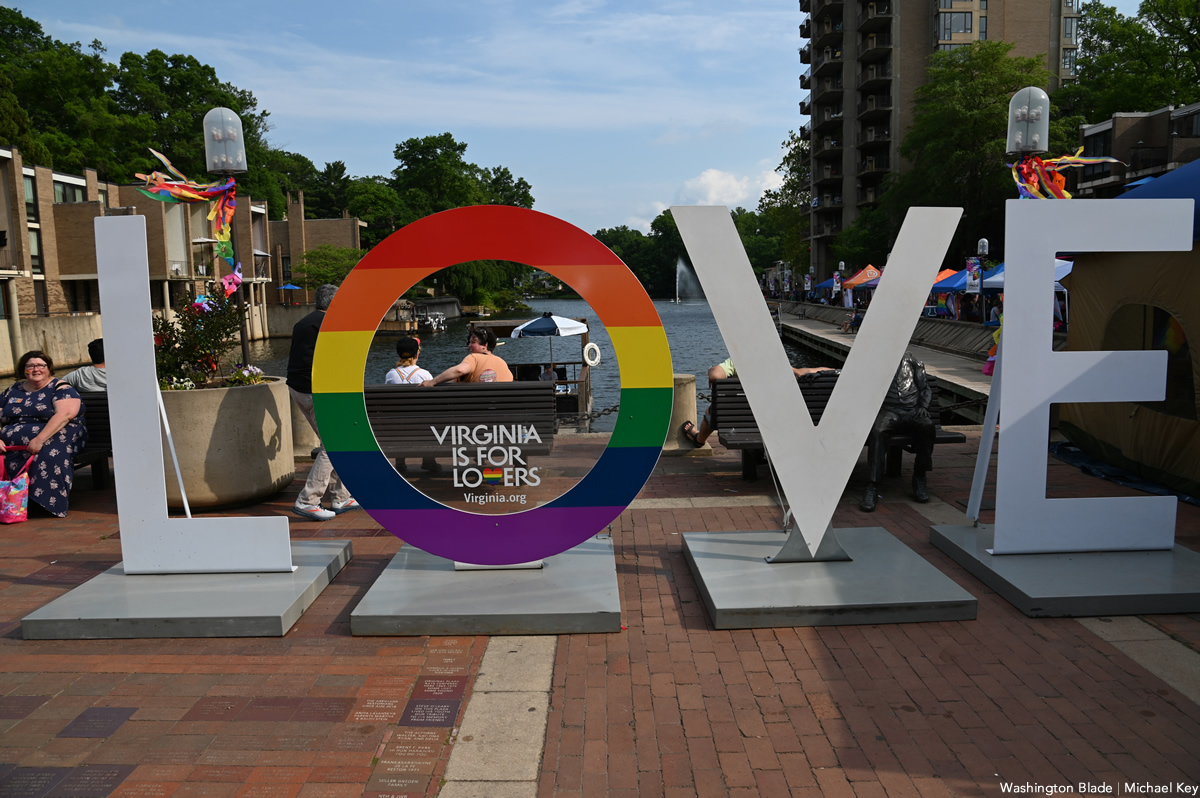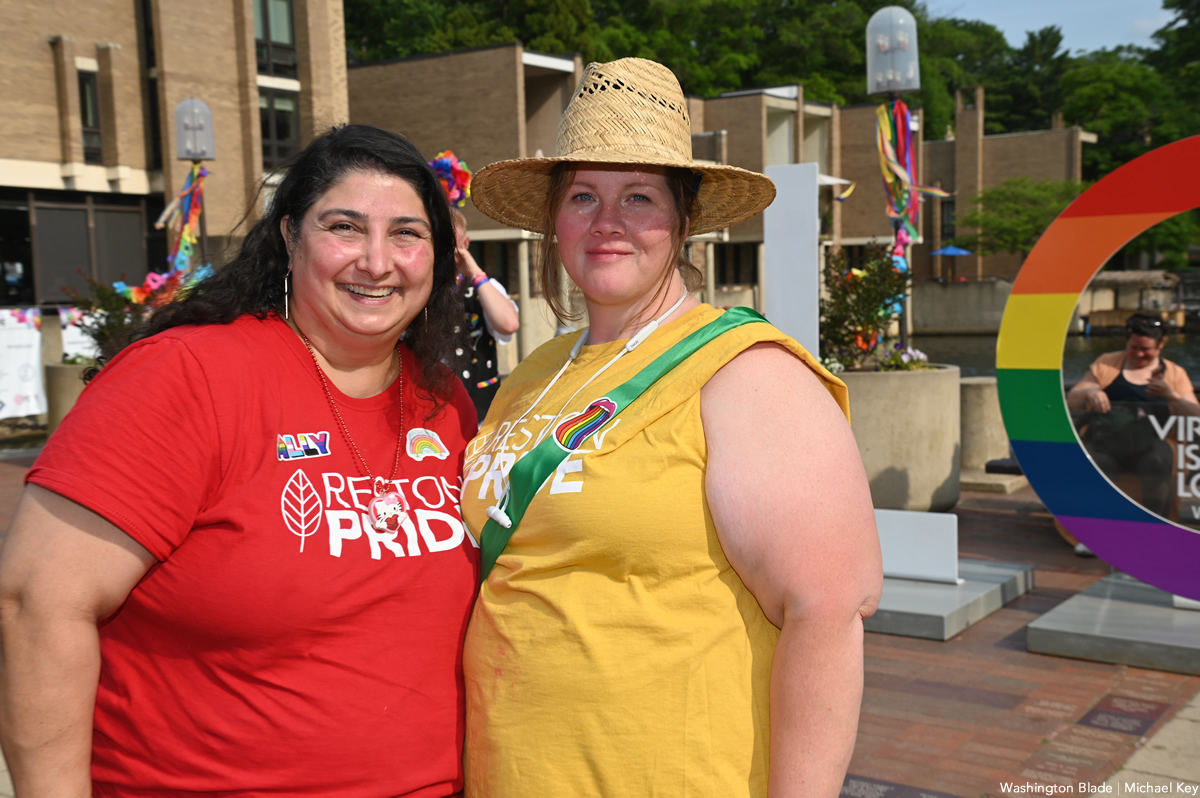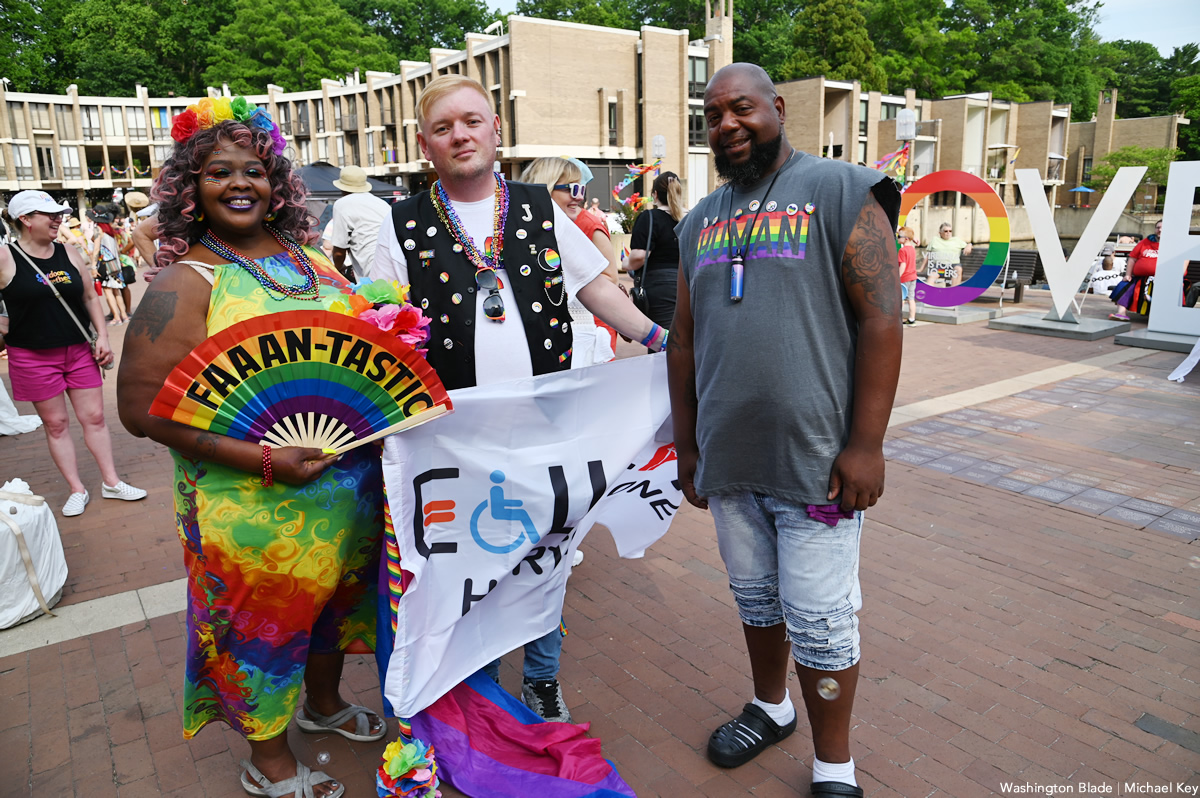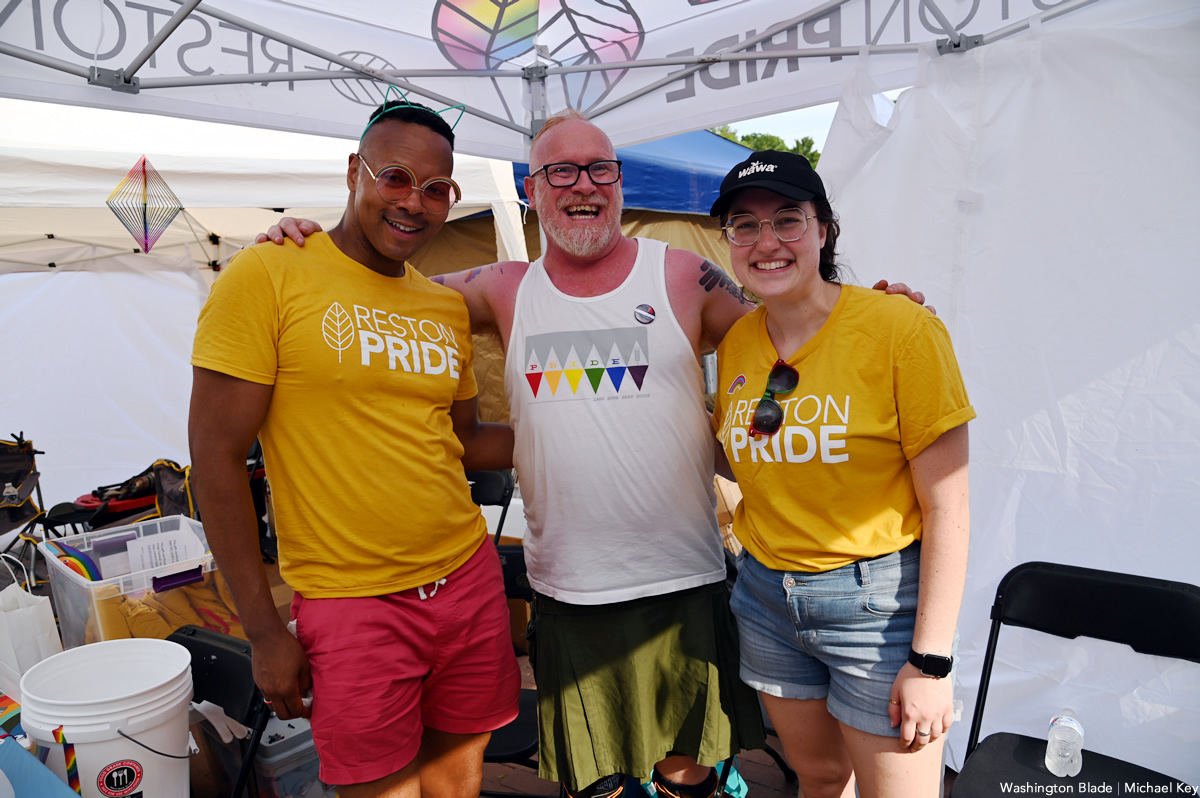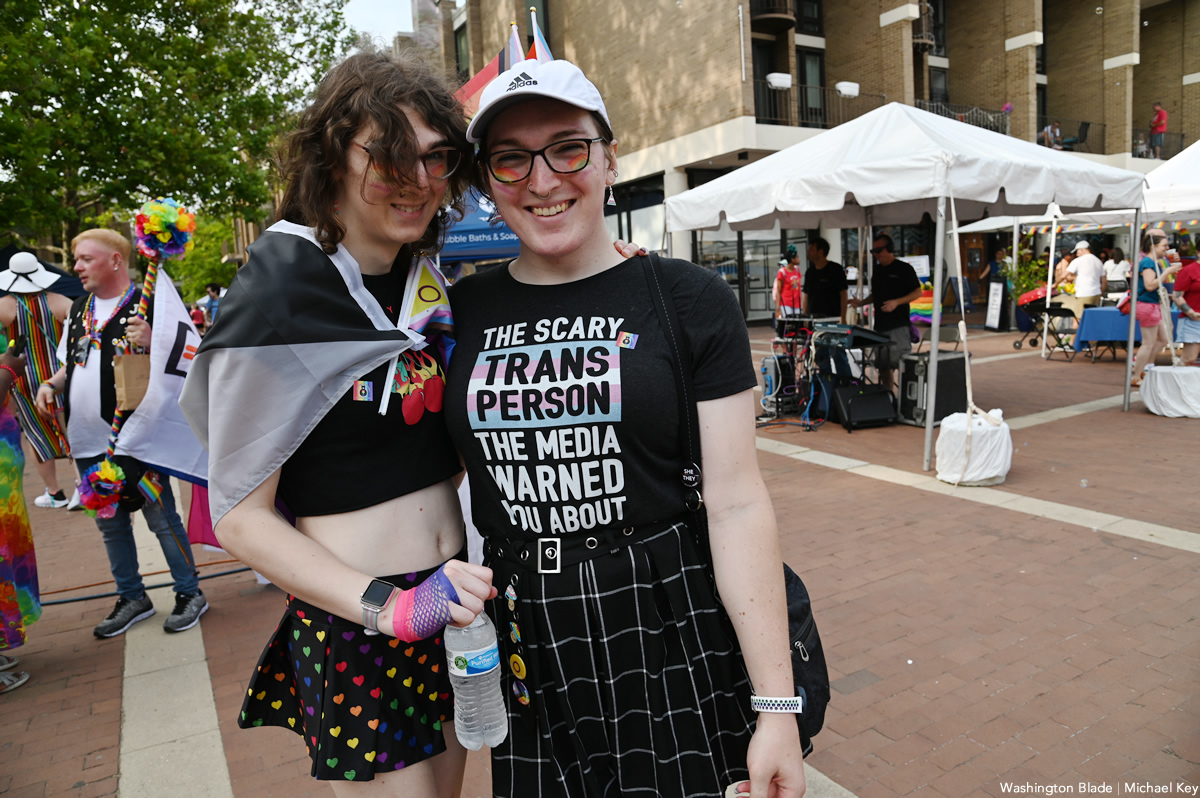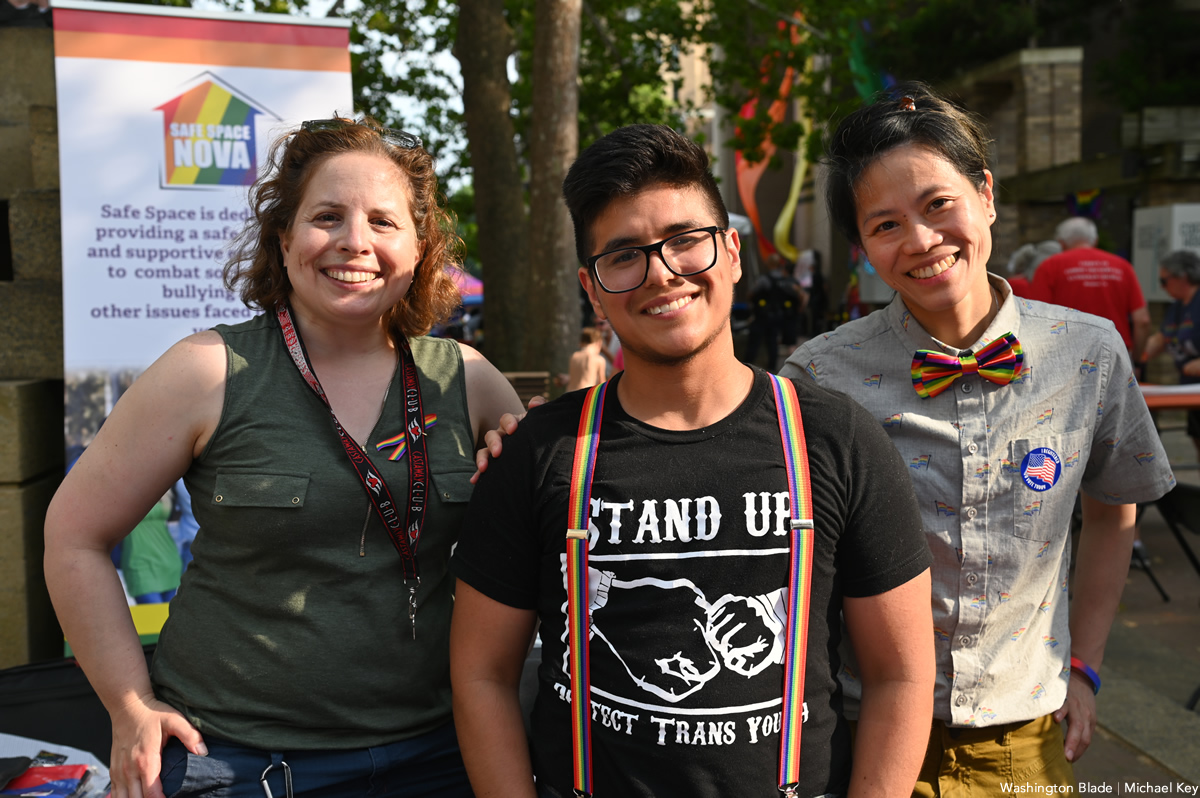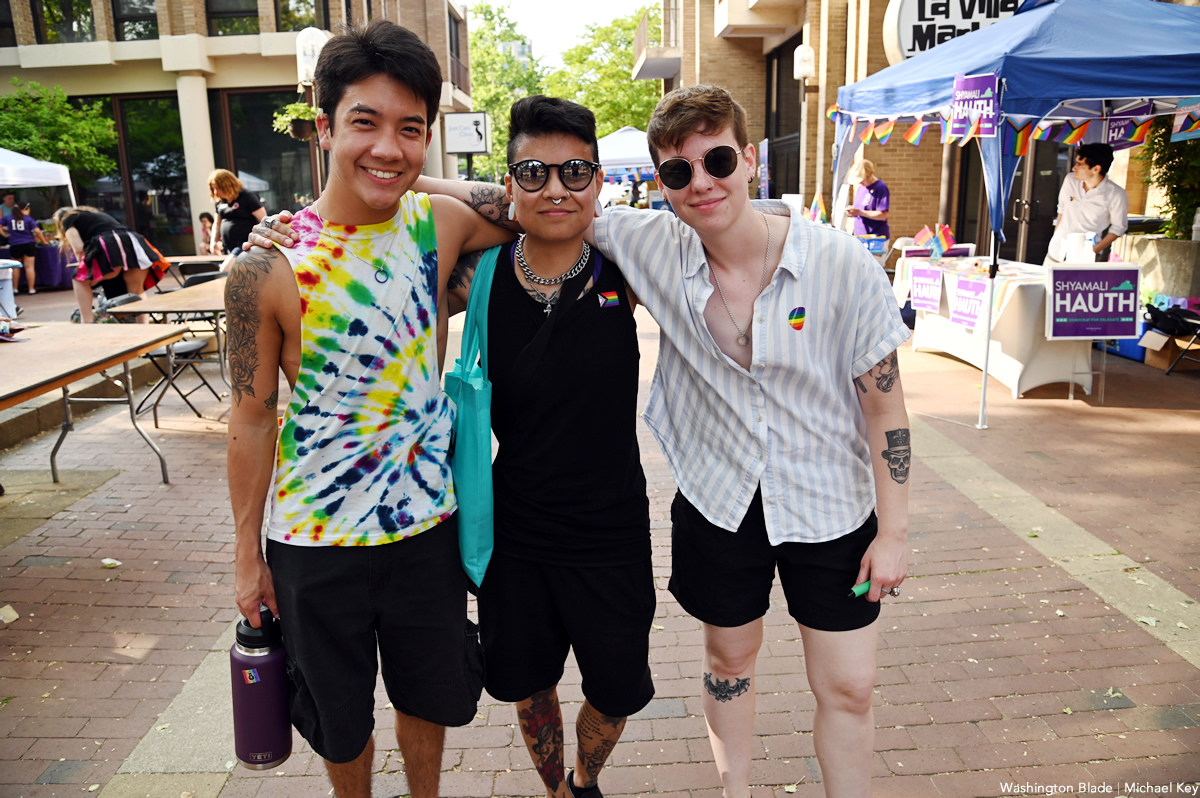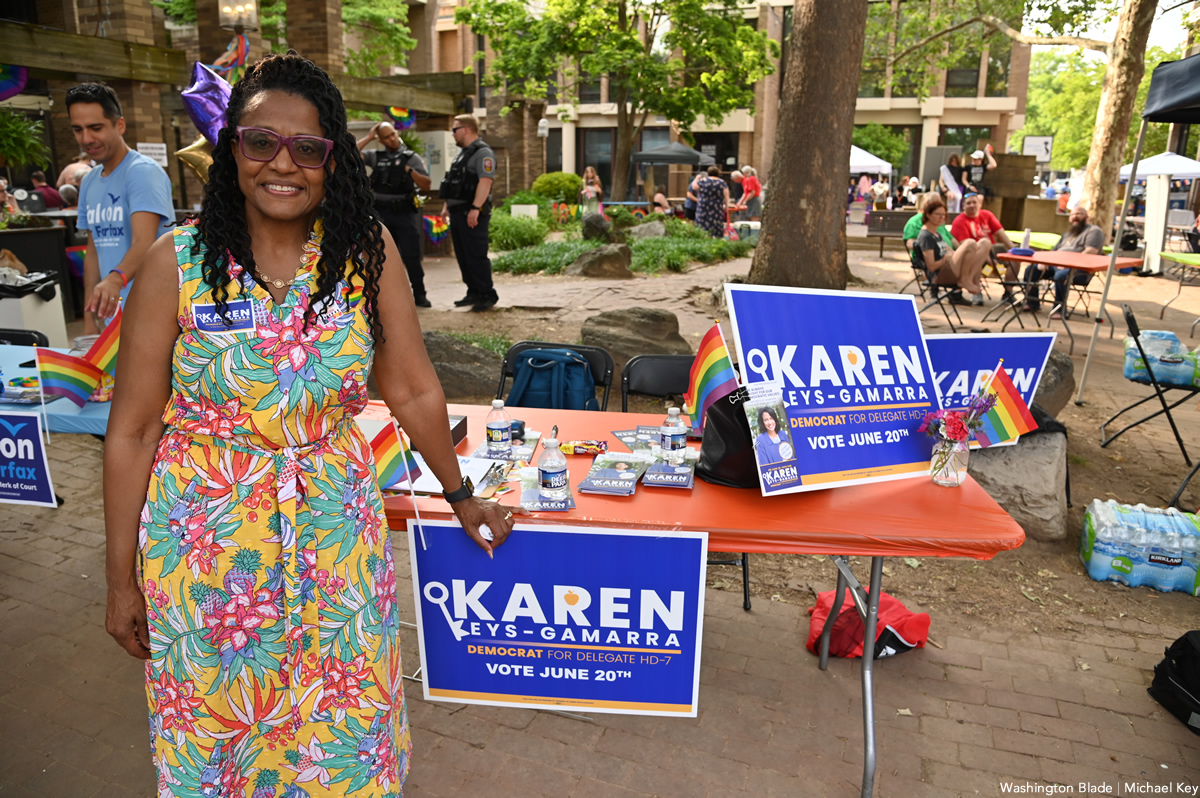 Covering @RestonPride for @WashBlade . @bettymusic performing: pic.twitter.com/sZaIlVANi8

— Michael Patrick Key (@MichaelKeyWB) June 3, 2023
PHOTOS: Alexandria Pride
Virginia city holds LGBTQ celebration at City Hall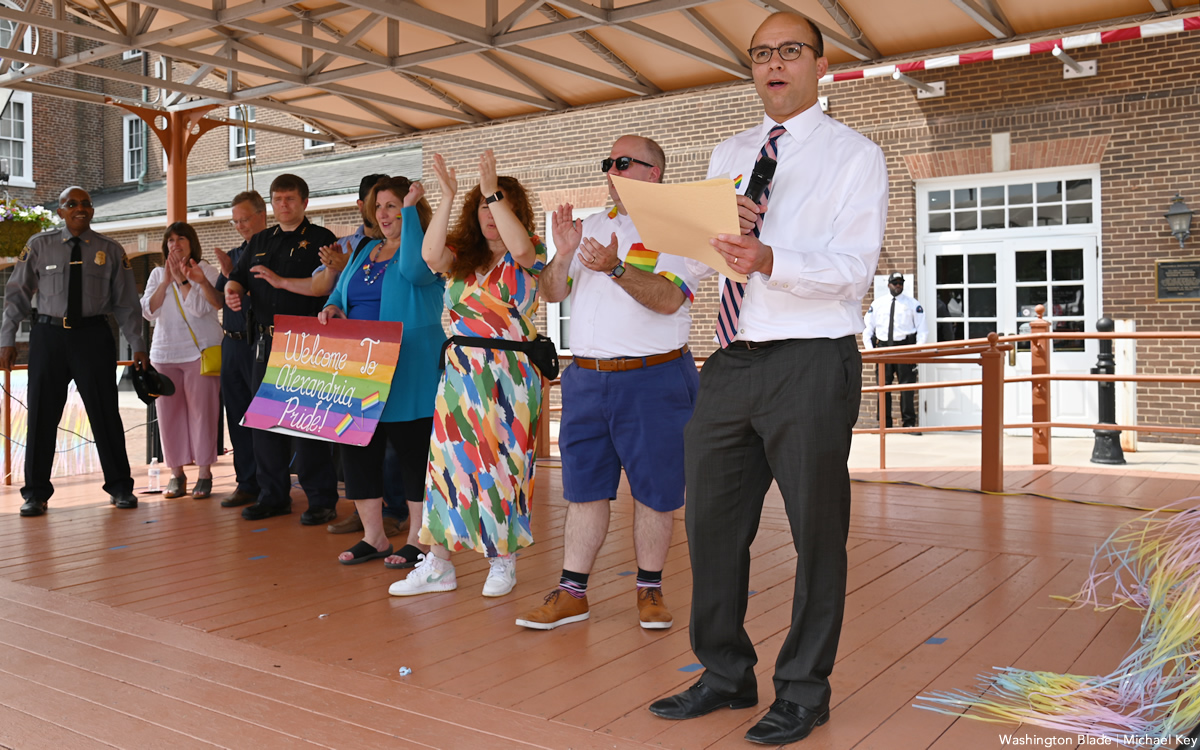 The City of Alexandria, Va. held its sixth annual LGBTQ Pride Festival at Alexandria City Hall on Saturday, June 3.
(Washington Blade photos by Michael Key)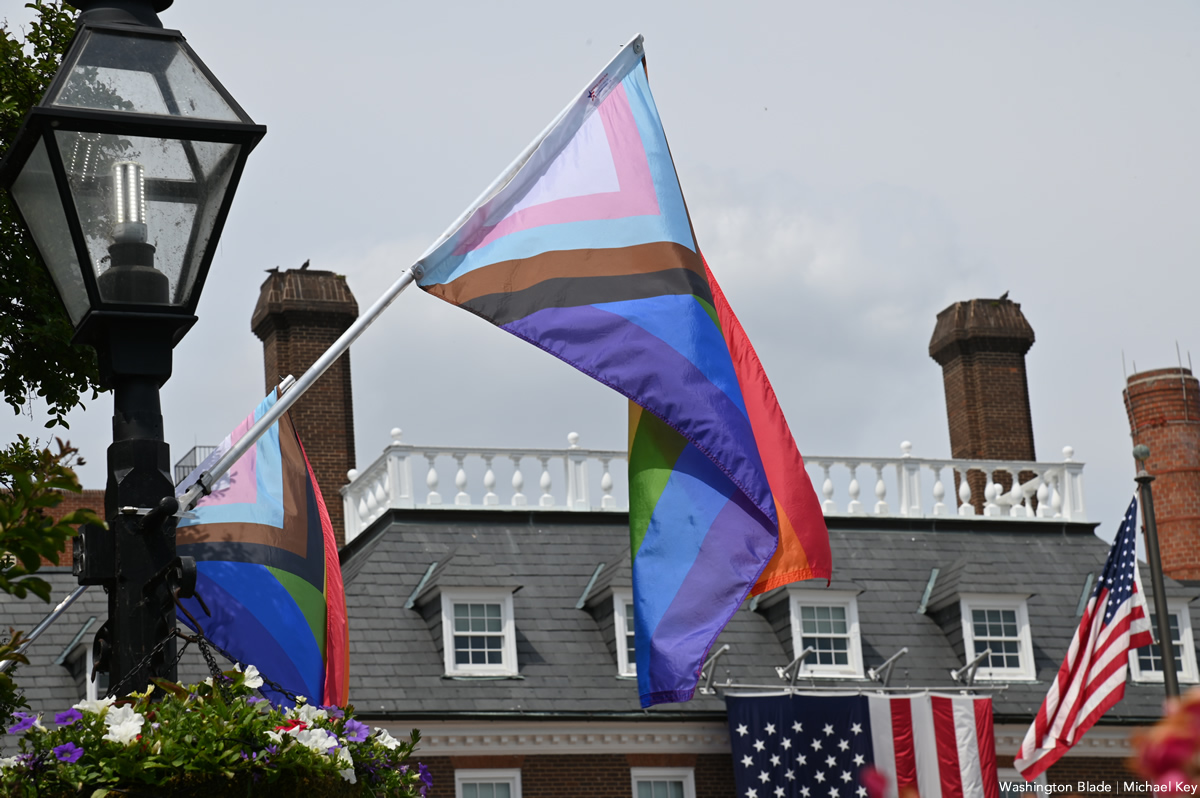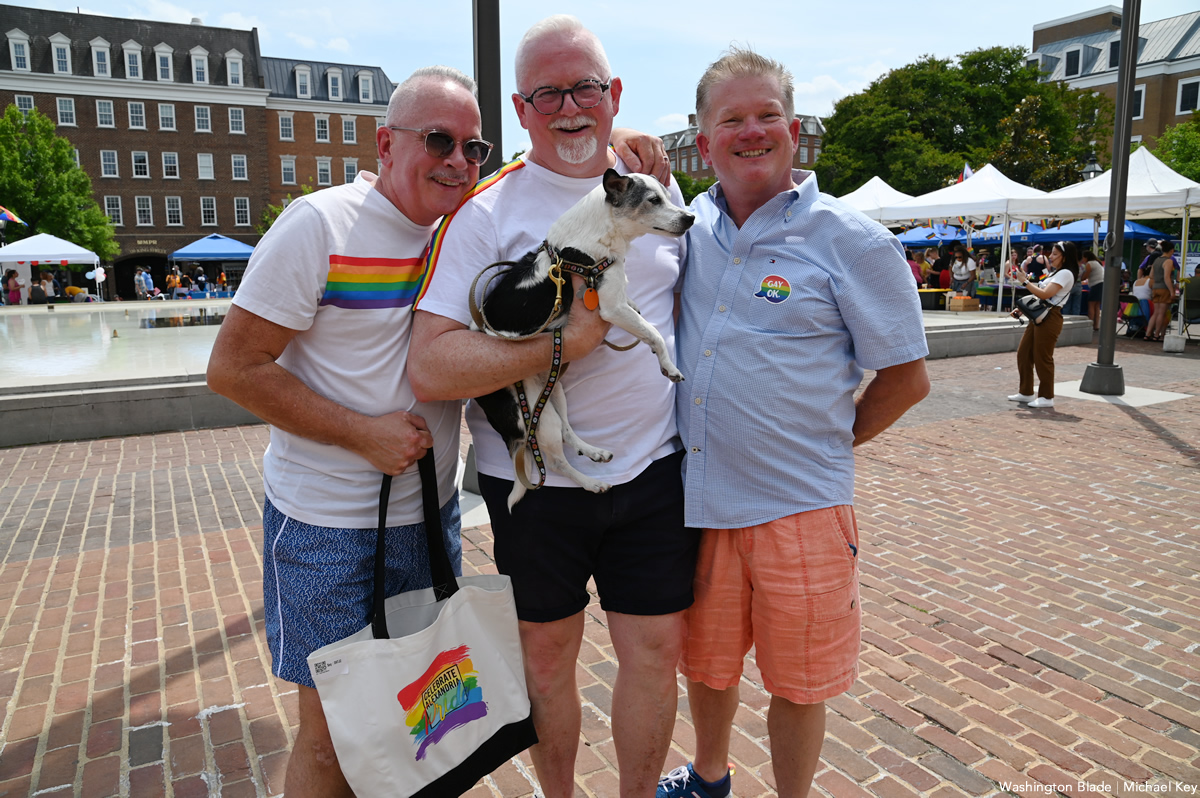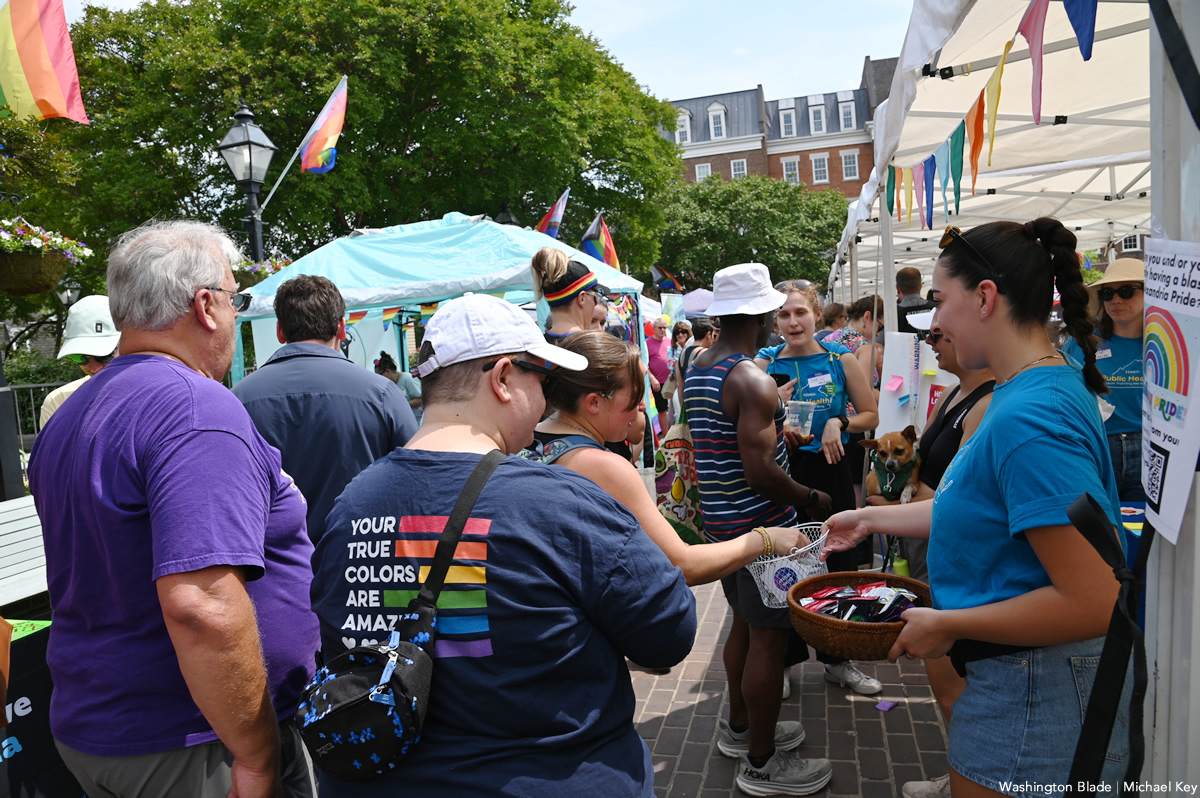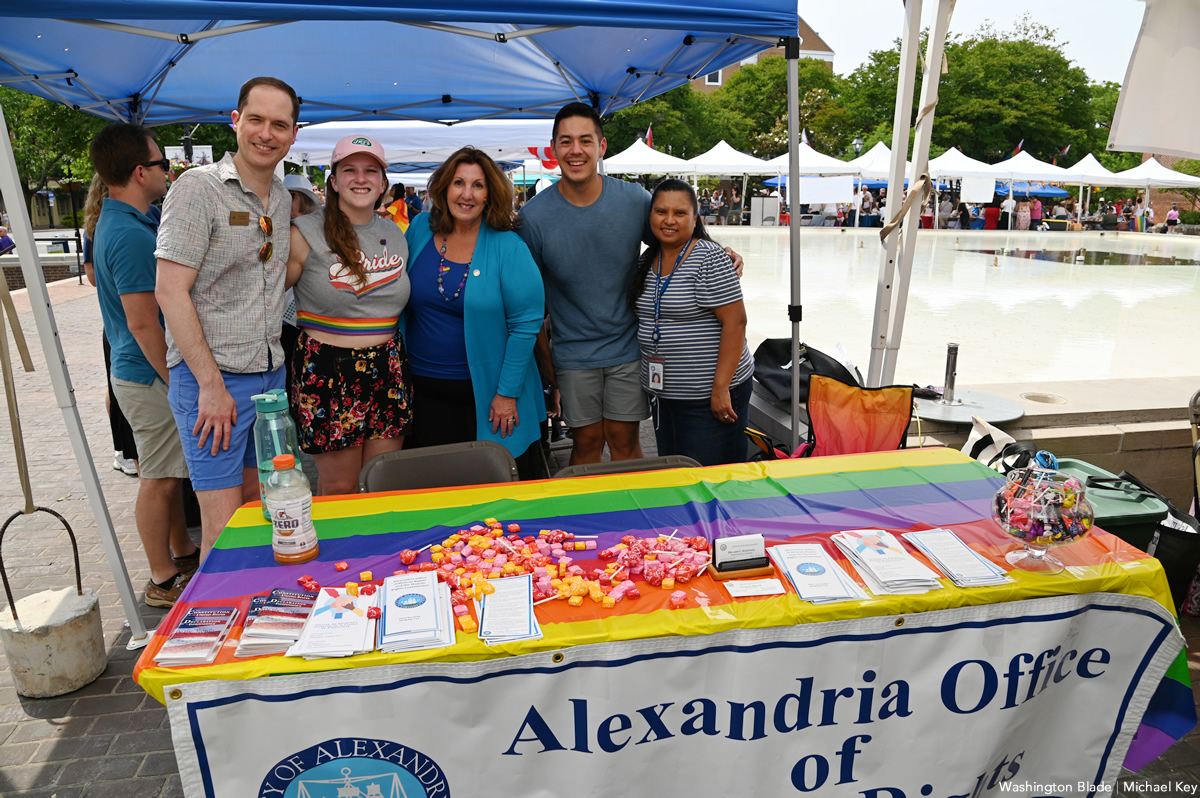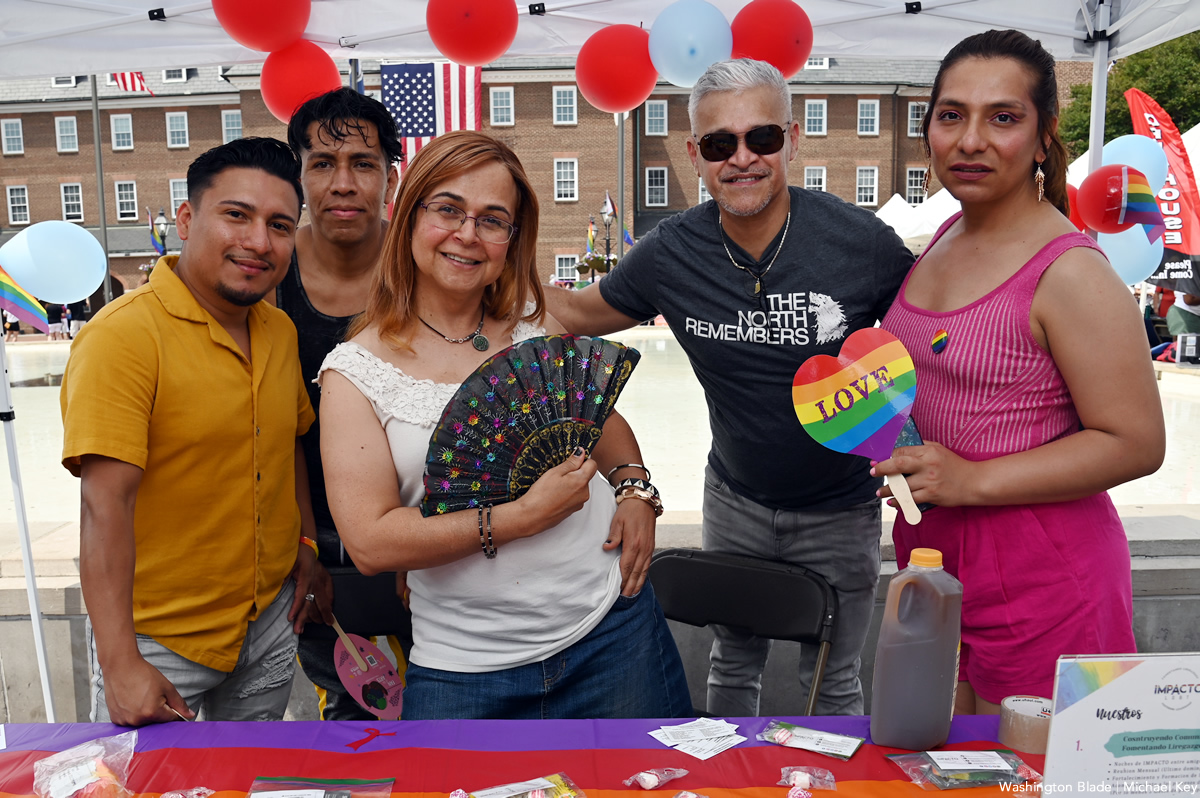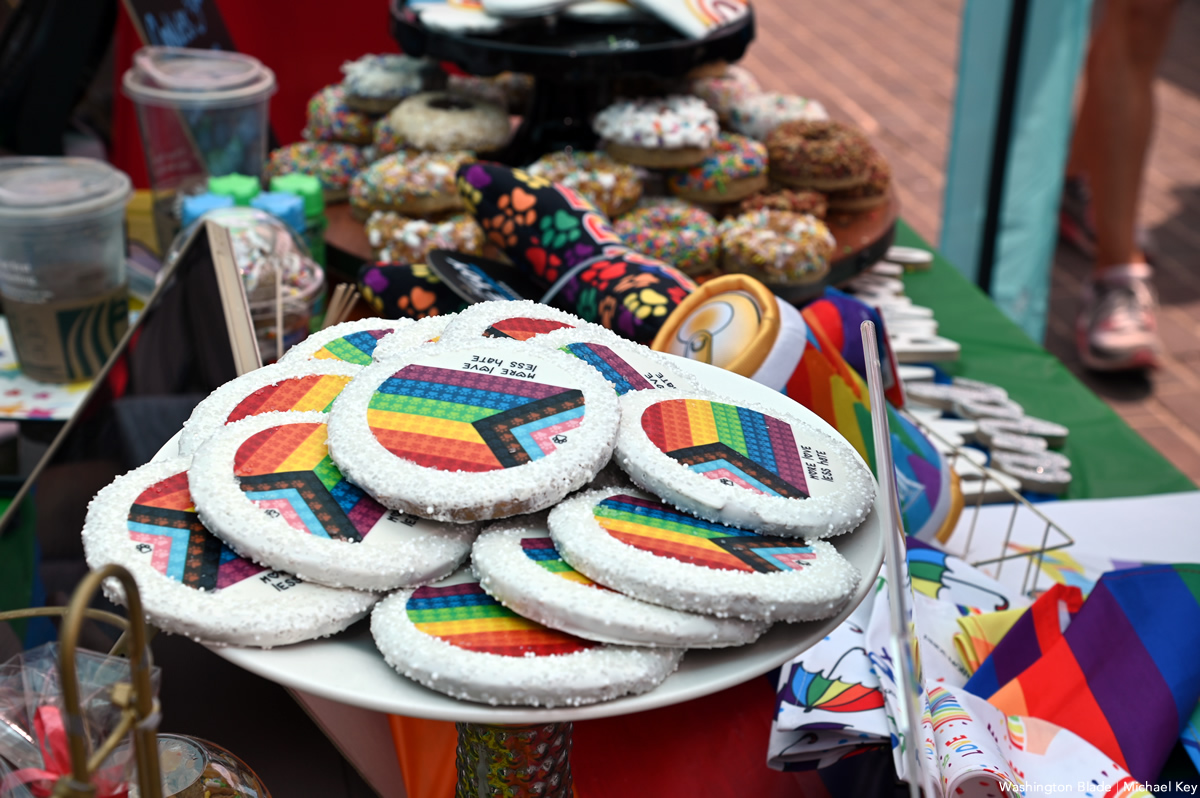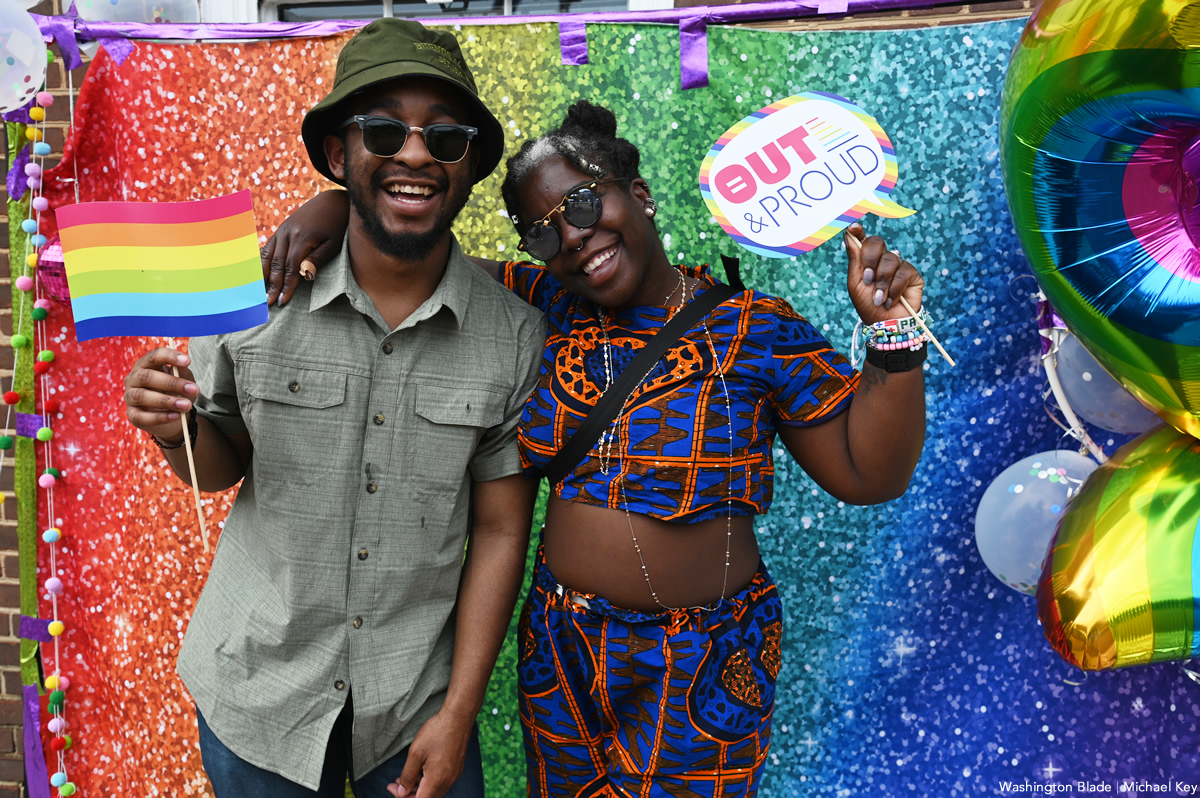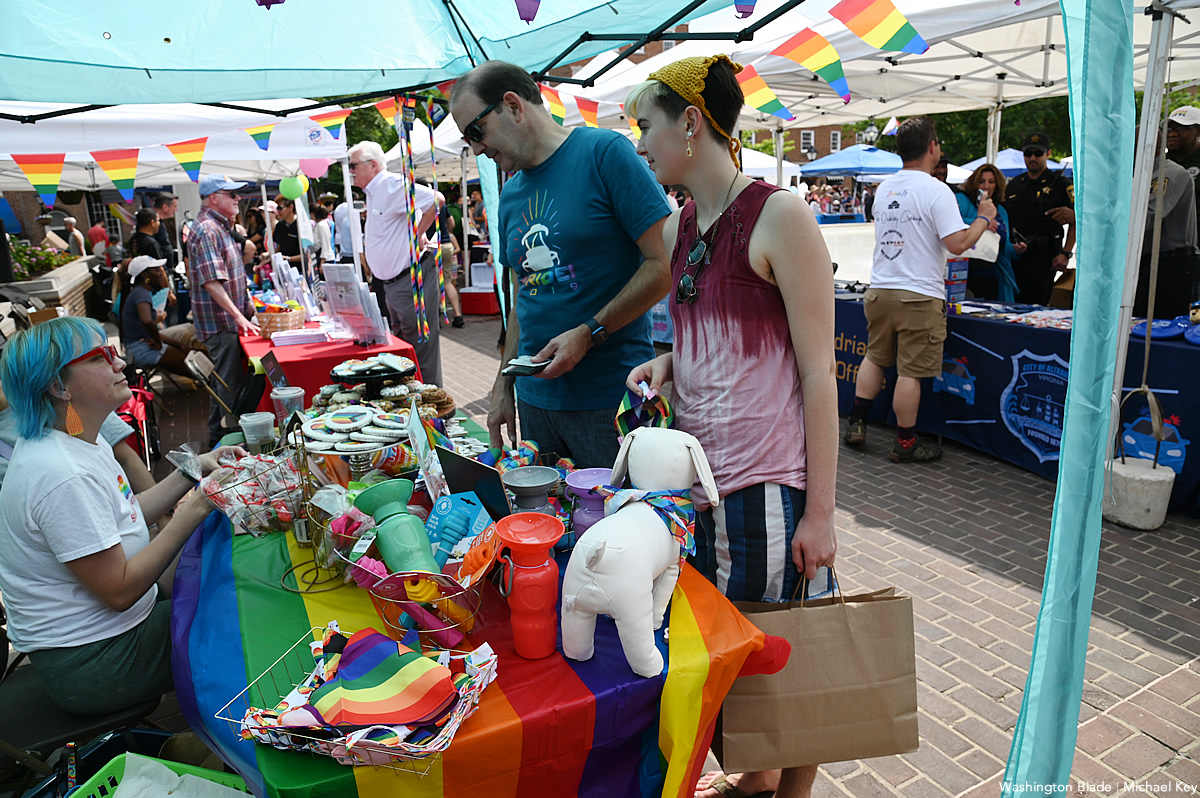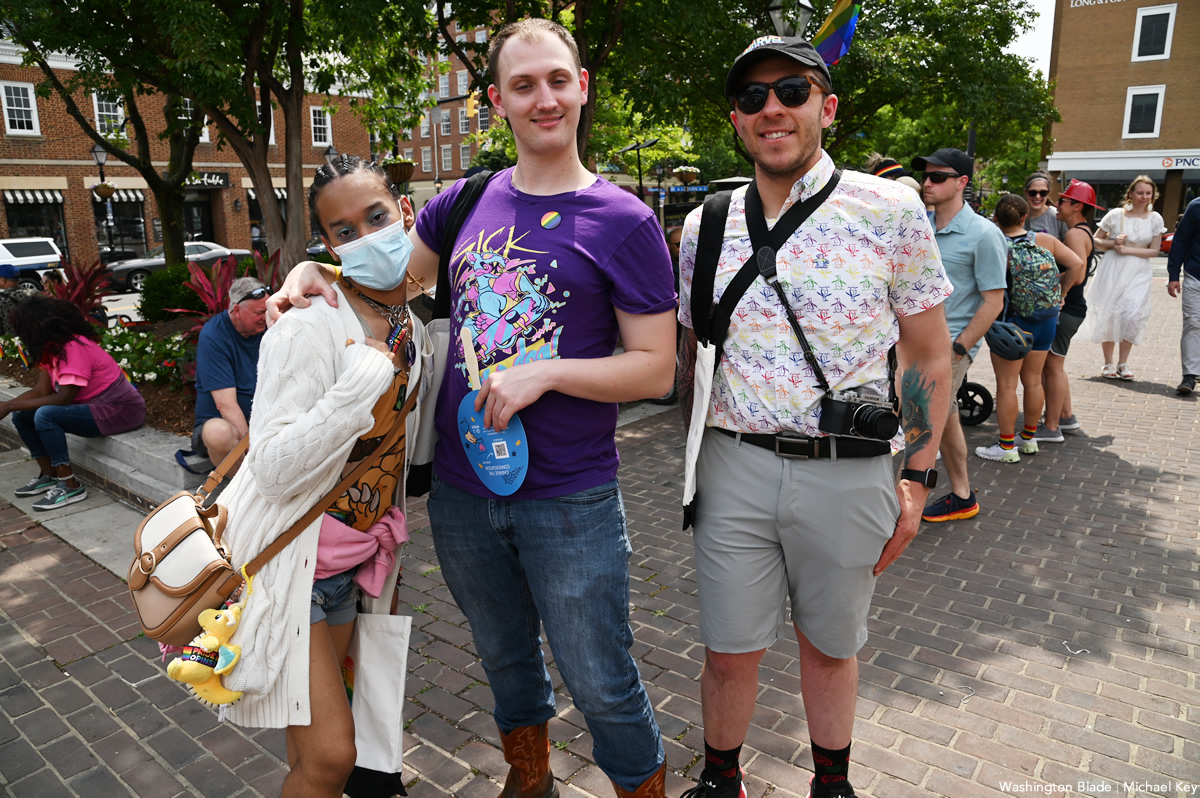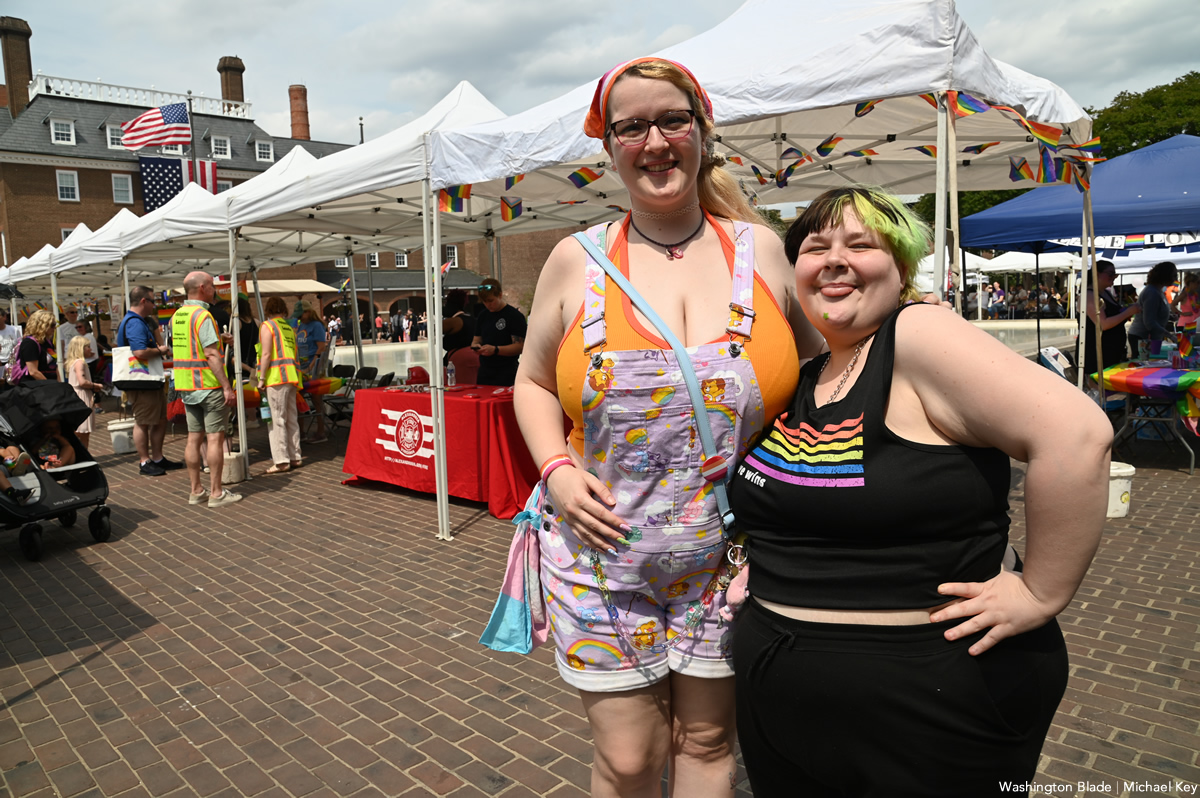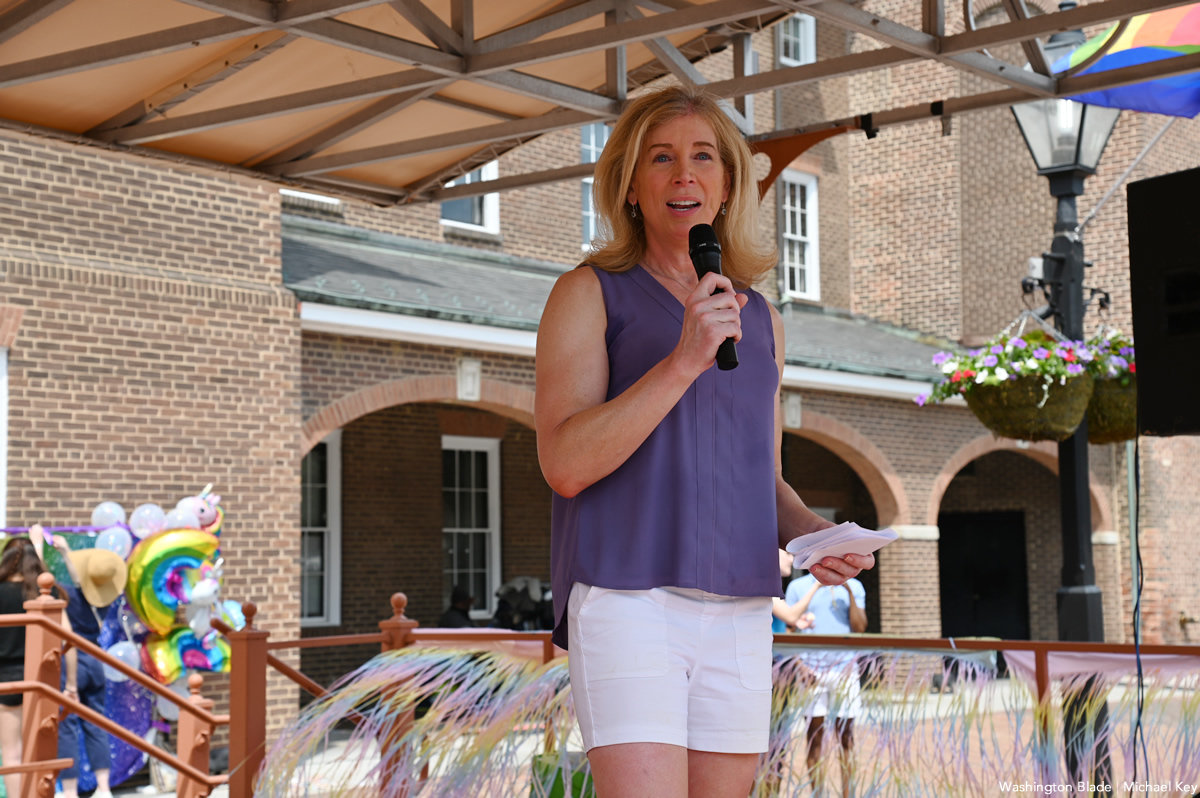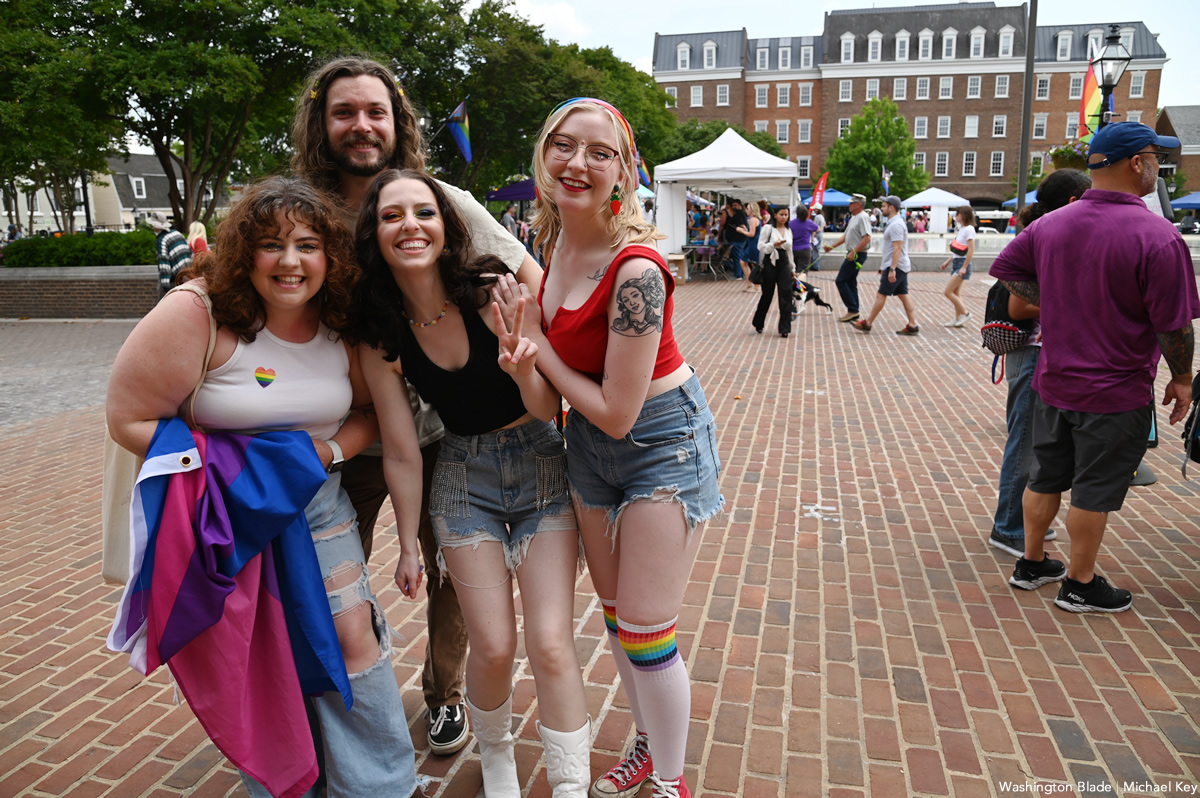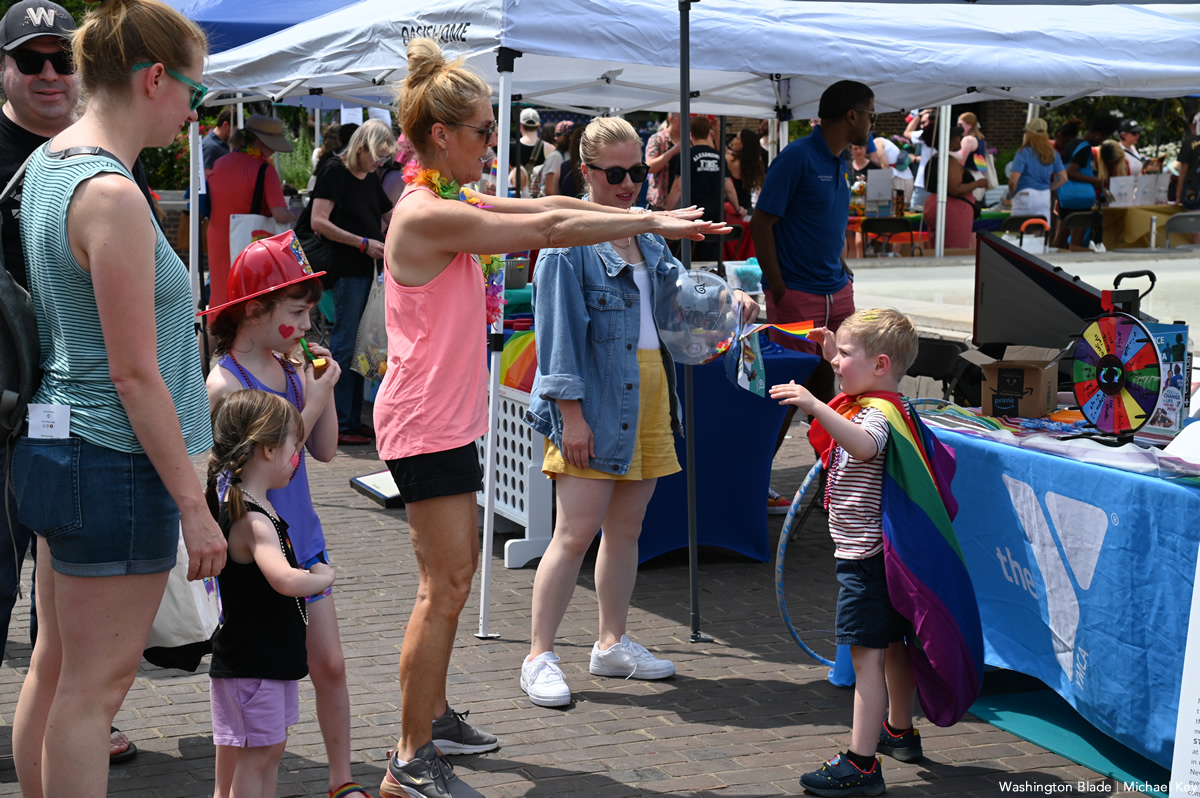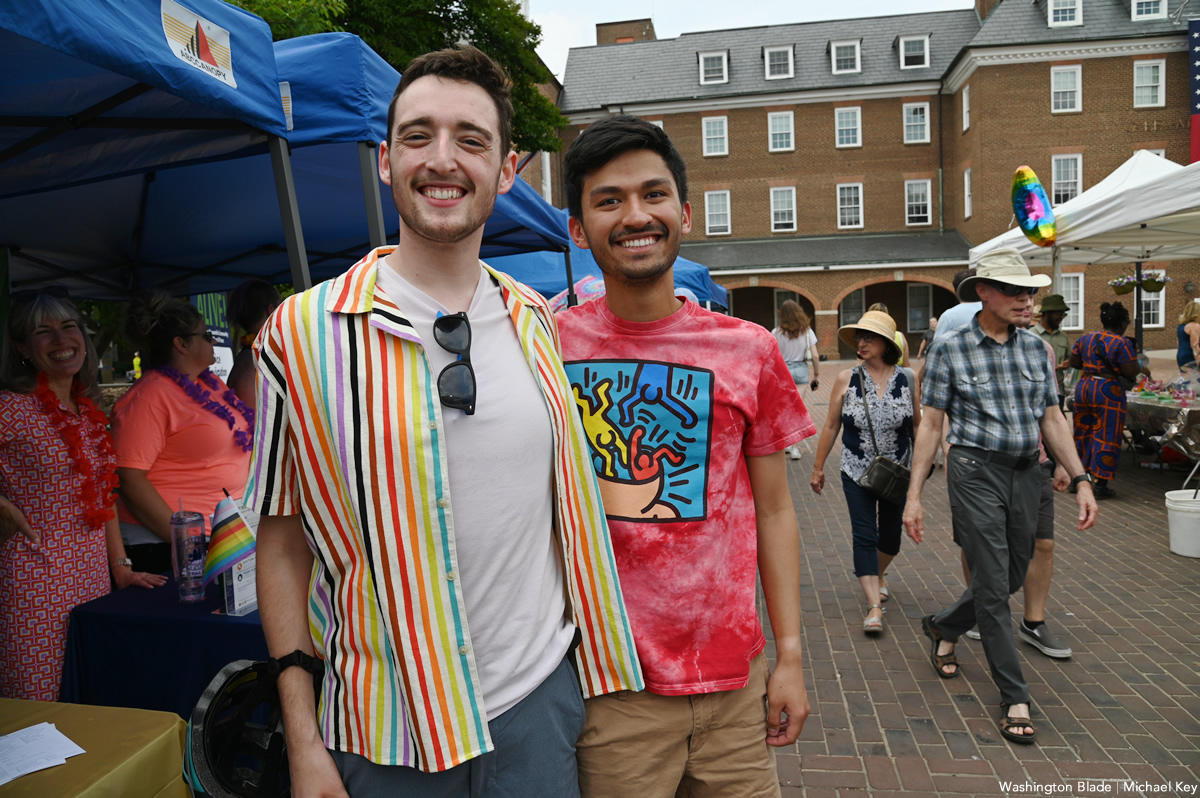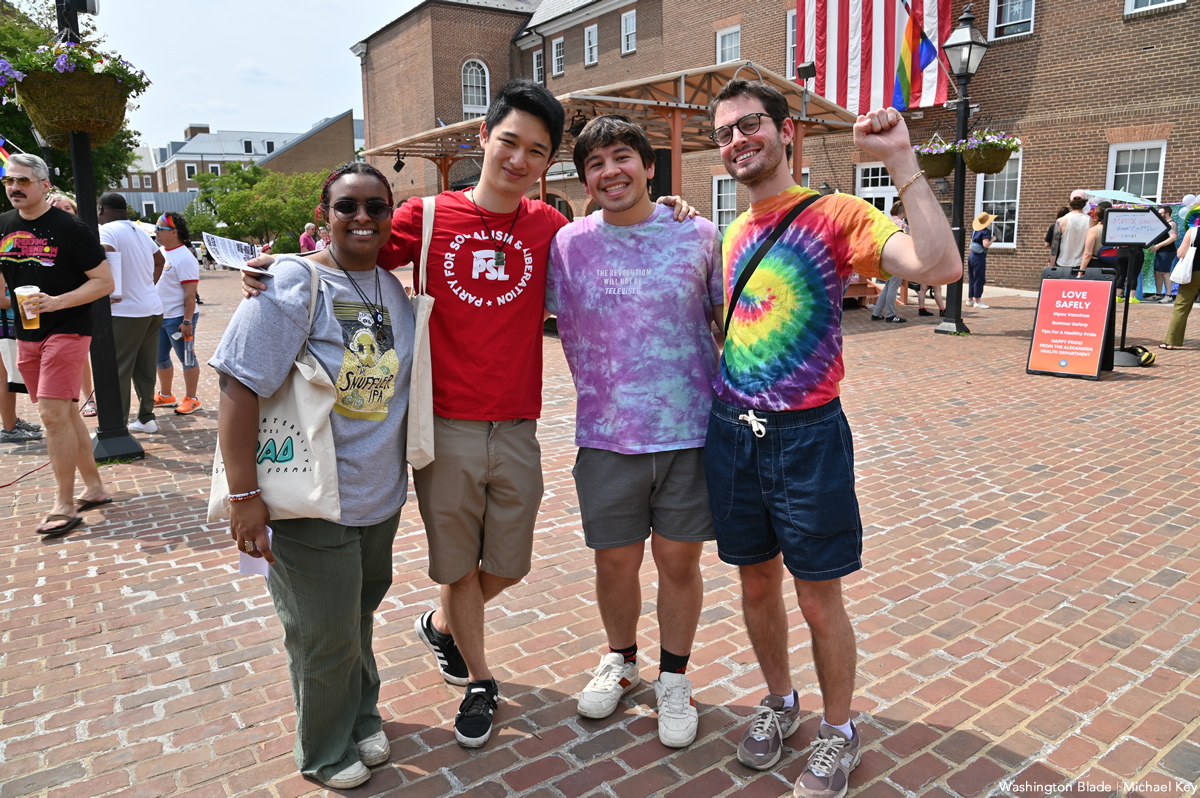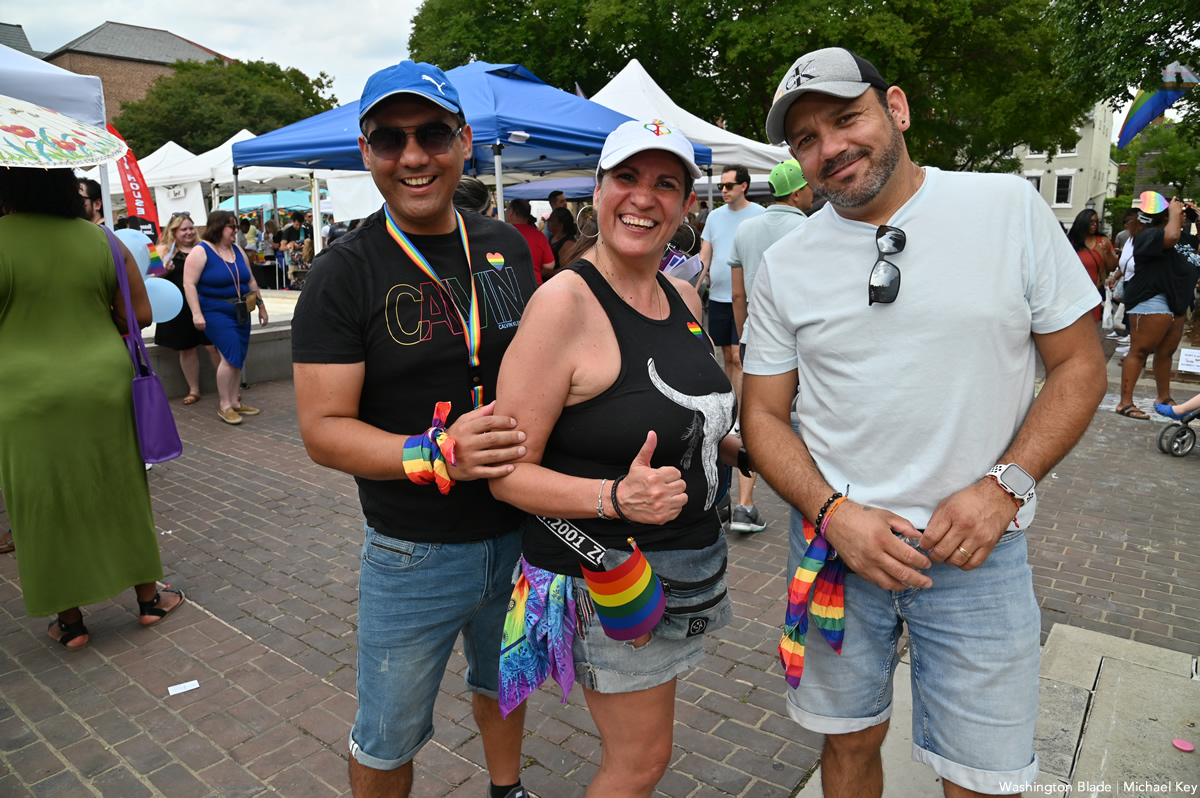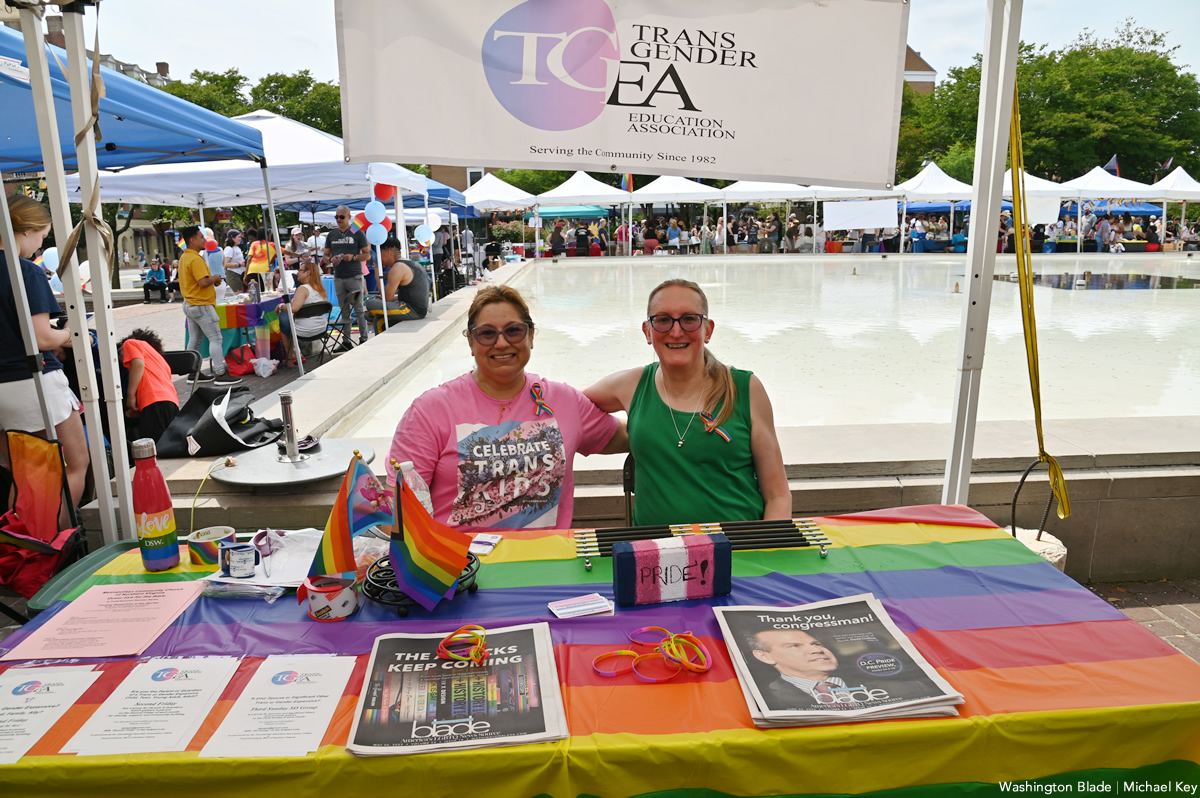 Covering Alexandria Pride for @WashBlade . #Pride #Pride2023 pic.twitter.com/bG0fJk24Lv

— Michael Patrick Key (@MichaelKeyWB) June 3, 2023