May 17, 2018 at 5:30 pm EDT | by Michael Radkowsky
Young lesbian takes her time deciding if she'll forgive snarky comment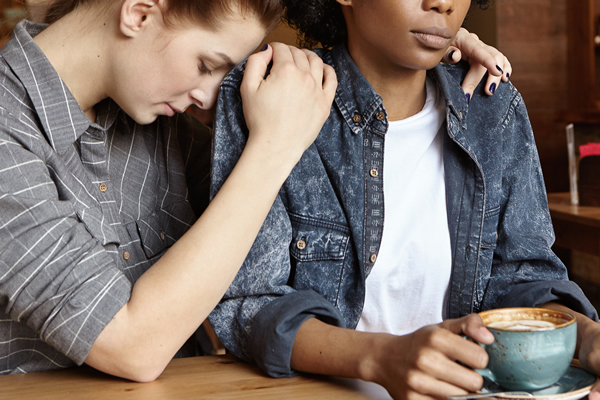 Michael,

I said something really hurtful to my girlfriend and she's having a hard time forgiving me.

She took a semester off from college last year for mental health reasons and about six weeks ago I made an insulting remark to her about the episode.

This happened during an evening that included a lot of drinking. I know that's not an excuse to be cruel. I have apologized a lot. I explained I didn't mean what I said and was trying to be funny, but I wasn't thinking clearly.

Jen goes back and forth as to whether she can forgive me. She points out that this wasn't the first time I've been snarky when we're drinking and says I should know that her mental health is a sensitive topic I shouldn't joke about. I agree with her. Thinking about it, I realized that I have never been mean unless I'm drunk. So I've stopped drinking completely

I'm also being careful to always be respectful when I talk to her. That's new for me, but I'm sure I can keep it up going forward. But she still keeps saying she's not sure she can trust me again and reminds me of how I have been mean to her "repeatedly."

I know she told her parents about what I said and they told her to get me out of her life. That's not too helpful for our getting back together. They're religious and their faith is not pro-LGBT, so they're not happy about her being in a relationship with another girl to begin with.

I wish she would consider that they have an agenda and not listen to them about this. I told her so, but somehow she just got pissed off at me again. Sometimes she says she's ready to move forward and then she turns around and says she's not ready to recommit.

She's turning 20 this summer and I was going to be joining her and her family at the beach for her birthday weekend and she keeps going back and forth over whether I can come or not. 

I don't know what else to do. I'm starting to get a little exasperated but feel like I have to take whatever she dishes out if we have any hope of really getting back together. But I don't know how long I can stand going in circles.
Michael replies:
You can't get Jen to move in the direction you want and you can't get her to operate on your time frame.
Jen has to decide for herself if she wants to forgive you. She can decide to make her peace with what happened, or not; to accept your amends, or not; and to move forward with you, or not.
In the meantime, while you wait for her to make up her mind, here's what you can do:
Consider if there are more ways to make sincere amends in addition to apologizing, giving up drinking in order to reduce the likelihood you'll mouth off going forward and monitoring yourself to always be respectful of Jen.
Decide how much is enough time for you to prove yourself as a loving and trustworthy partner going forward, before you decide you've had enough of having your chain yanked.
Have you asked Jen what she is looking for in order to make her decision? Her answer might help you decide how long you want to wait.
I'm not suggesting you leave this relationship. That's your call and no one else's. But you can decide at some point that you've done your best for a long enough time and that you find it too painful to keep being reeled in and out, or reminded of your past bad behavior.
If you get to that point, you can tell Jen to let you know when she's made up her mind about what she wants to do. At that time, if she does want to be with you and you are available, the two of you can move forward more happily.
From your letter, it sounds like Jen has her own work to do in terms of learning how to deal with hurt and disappointment, both of which are inevitable in any relationship. And like most of us, she may also need to get better at living her life the way she wants in the face of her parents' disapproval. But that is her challenge to take on, or not.
You and Jen are young. And the only way to learn how to manage yourself in the ups and downs of a relationship is to struggle through experiences such as this, as you are doing now.
You are using this painful experience to take stock of yourself, admit your shortcomings and set higher standards for yourself going forward. If any of us are to become better human beings, this is what we must do. Admirable work on your part.
Michael Radkowsky, Psy.D. is a licensed psychologist who works with LGBT couples and individuals in D.C. He can be found online at michaelradkowsky.com. All identifying information has been changed for reasons of confidentiality. Have a question? Send it to Michael@michaelradkowsky.com.