Calendar Aug. 17-23, 2018
Happy hours, parties, meetings and more in the week ahead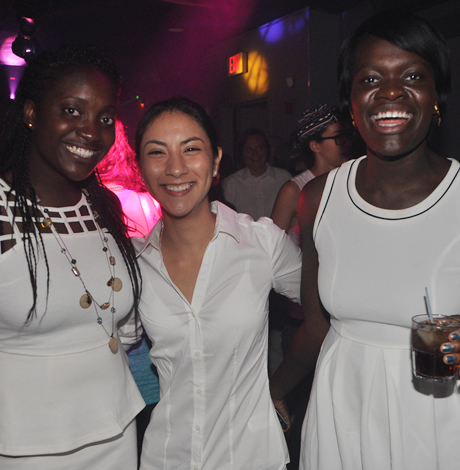 Friday, Aug. 17
The National LGBT Chamber of Commerce (729 15th St., N.W.) hosts its 2018 LGBT Biz Pitch Competition today from 11:30 a.m.-1:30 p.m. Finalists will present on stage in front of the conference audience. The winner will receive $50,000 in cash and prizes including a $25,000 cash prize and a $25,000 business consulting package. Participation is open to chamber-certified LGBT Business Enterprises and LGBT entrepreneurs who are eligible and intend to obtain a LGBTBE Certification or International LGBTI Supplier Registration through the chamber. For LGBTBE Certification or International LGBTI Supplier Registration eligibility, a business must be 51 percent or more LGBT-owned and operated. For registration details, visit facebook.com/nglcc. 
Geek Nite Out hosts a meet up for a screening of Blockbuster hit "Black Panther" at Farragut Square (912 17th St., N.W.) tonight at 7:30 p.m. The screening is part of Farragut Square's Golden Cinema series. Admission is free. For more information, visit facebook.com/geekniteout.
R&B singer/actress Melba Moore performs at Blues Alley (1073 Wisconsin Ave., N.W.) tonight at 8 p.m. Moore's career achievements include four Grammy nominations and a 1970 Tony Award for Best Performance by a Featured Actress in a Musical. Tickets are $35. There is a $12 food/beverage minimum per person. Doors open at 6 p.m. For more details, visit bluesalleylive.com. 
XX+ Crostino (1926 9th St., N.W.) hosts Slumber Party, a ladies dance party, tonight at 9 p.m. Dress code of pajamas and other slumber party attire is encouraged. There will be a popcorn bar, ice cream bar, $1 Jello shots, $5 cotton candy shots, dancers, pillow fights and more. At midnight, there will be a lingerie and onesie competition. Winner receives a $20 bar tab and a special gift. DJ Honey will play music. Cover is $5 at the door. For details, visit facebook.com/xxcrostino. 
D.C. Bear Crue hosts Bear Happy Hour at Uproar Lounge & Restaurant (639 Florida Ave., N.W.) tonight from 5-10 p.m. Drink specials include $5 rail cocktails and $5 draft pitchers. Free appetizers will be handed out all night. For more information, visit facebook.com/bearhappyhour. 
The D.C. Eagle (3701 Benning Rd., N.E.) hosts Exile, a 18-and-older dance party, tonight from 10 p.m.-4 a.m. At 10:30 p.m. the Birds of Prey Drag Show kicks off hosted by Ba'Naka. Brie Devine, Jaxknife Complex, Iyana Deschanel and Brooklyn Heights will perform. DJ C Dubz will spin tracks. For more details, visit facebook.com/eagledc. 
Saturday, Aug. 18
Nellie's Sports Bar (900 U St., N.W.) hosts a drag brunch today with shows at 10:30 a.m. and 1 p.m. Chanel Devereaux and her girls will perform imitations of Lady Gaga, Pink, Beyonce and more. Tickets are $41.91 and include an all-you-can-eat brunch buffet. Food items on the menu include roast pork, vegetarian pasta, grits, salad and more. The first mimosa or bloody Mary is free. For more information, visit nelliessportsbar.com. 
Freed Bodyworks (1337 Pennsylvania Ave., S.E.) hosts Yoga and Queer Identity with Melanie Williams today from 1-4 p.m. The workshop will begin with a brief meditation followed by a discussion on the eight limbs of yoga through a queer lens. Afterwards, there will be another brief meditation and an hour-long, all-levels asana practice. The session will close out with savanna and a final guided meditation. The workshop is meant to be a LGBT-only space. Tickets are $35 but a sliding scale is available. For more details, visit facebook.com/freedbodyworks. 
The Ladies of LURe hosts BARE's ninth annual White Party at Cobalt (1639 R St., N.W.) tonight from 10 p.m.-3 a.m. Dress code is white. There will be a wet T-shirt contest hosted by MC Alesia Michelle. Participants must bring their own towel but T-shirts will be provided. The top three winners, based on crowd applause, will receive cash prizes. DJ Rosie will spin tracks. The DystRucXion dancers will perform. Drink specials run all night. Cover is $7 before midnight and $10 after. For more information, visit facebook.com/lurewdc. 
Sunday, Aug. 19
Bar Roubaix (1400 Irving St., N.W.) hosts D.C. Sassy Brunch today from noon-2 p.m. Desiree Diks hosts the show with performances by Laronica Vegas, Paul and special guests Rose and Mariah Black. Online tickets are $21 and include the show and one entree. Tickets are available at the door for $6 with purchase of food or $10 with no food purchase. Drink specials include $18 bottomless mimosas, bloody Marys and Bloody Marias. For more information, visit facebook.com/sassydragbrunch. 
Monday, Aug. 20
PFLAG hosts its monthly meeting at the D.C. Center (2000 14th St., N.W.) tonight from 7-9 p.m. Parents, families and friends of the LGBT community are invited to provide encouragement and resources. For more details, visit the dccenter.org. 
Tuesday, Aug. 21
The D.C. Center (2000 14th St., N.W.) hosts its monthly Bi roundtable discussion tonight at 7 p.m. People are invited to discuss issues related to bisexuality in a private setting. For more details, visit thedccenter.org. 
Wednesday, Aug. 22
Ben's Chili Bowl (1213 U St., N.W.) hosts its 60th anniversary with a block party today from 11 a.m.-3 p.m. featuring performances by Maysa, Rare Essence, EU featuring Sugarbear, Soul Searchers, DJ MelloT, Ozone and more. At 7:30 p.m. there will be a tribute to owner Virginia Ali at Lincoln Theatre (1215 U St., N.W.). Tickets range from $60-150. Proceeds will benefit the Ben's Chili Bowl Foundation. For more details, visit benschilibowl.com. 
The Lambda Bridge Club meets at 7:30 p.m. at the Dignity Center (721 8th St., S.E.) for duplicate bridge. No reservations required and new comers welcome. If you need a partner, call 703-407-6540.
Thursday, Aug. 23
The second annual D.C. Burger Battle is at Hill Country Backyard BBQ at the National Building Museum (401 F St., N.W.) tonight from 6-9 p.m. Restaurants will compete to create the best burgers. Tickets are $30 and include burger samples from each restaurant, complimentary beer, live music and games. Ticket proceeds will be donated to SOME (So Others Might Eat). For details, visit dcburgerbattle.com. 
Disco Funk Brunch at Crazy Aunt Helen's
Tara Hoot and DJ Phil Reese perform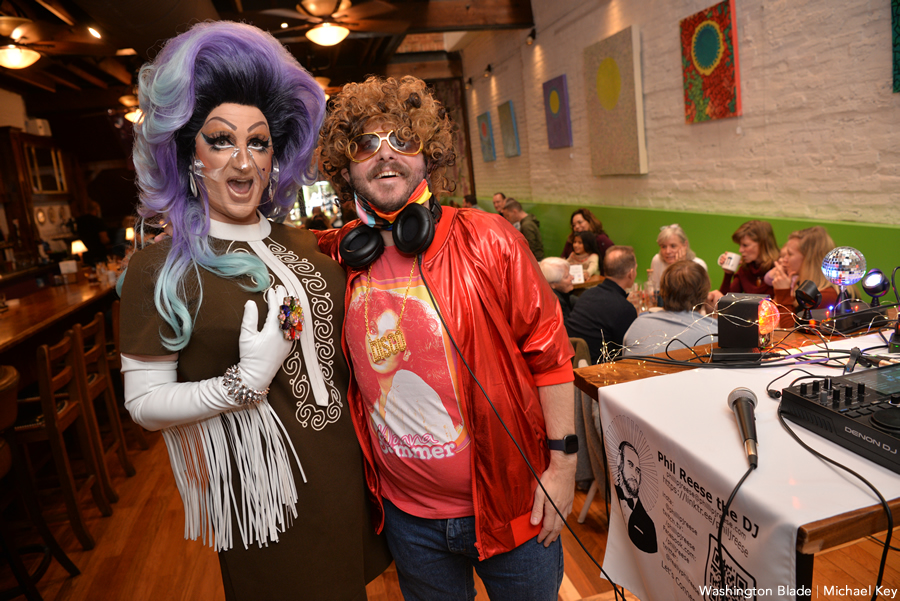 Drag queen Tara Hoot and DJ Phil Reese perform at the biweekly Disco Funk Brunch at the LGBT-owned Crazy Aunt Helen's on Sunday. For future showtimes, go to crazyaunthelens.com. (Blade photo by Michael Key)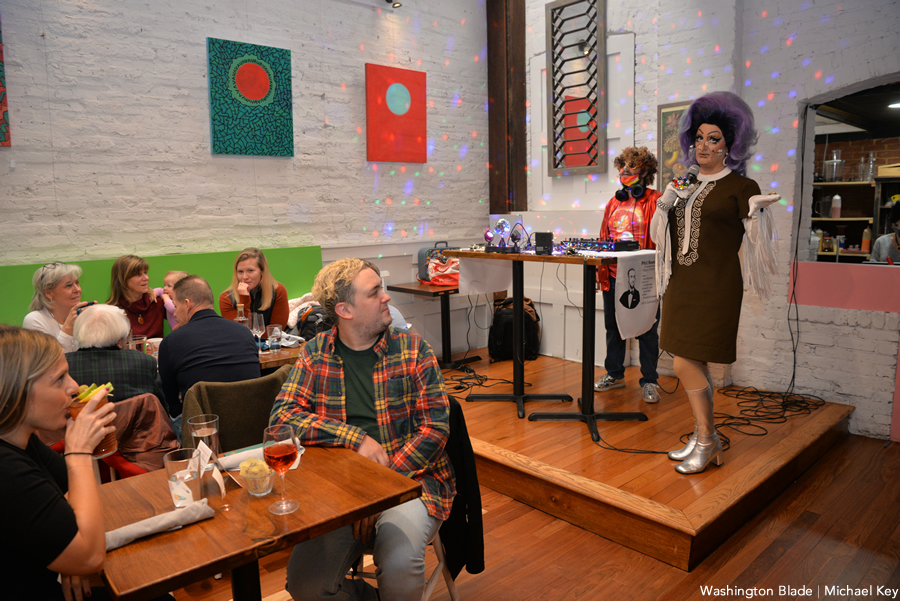 Blade's summer closing party set for Sept. 17 in Rehoboth
Benefits journalism scholarship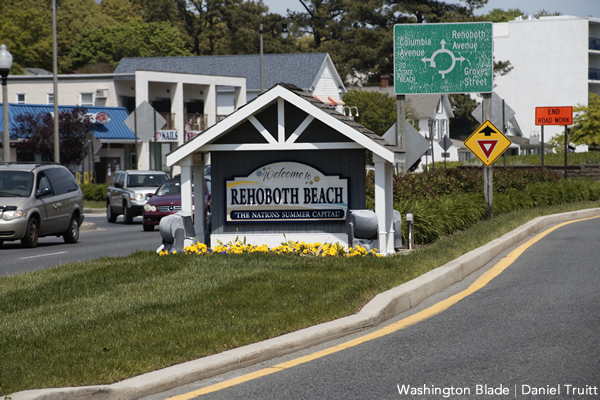 The Washington Blade's 15-year tradition of hosting a summer kickoff party in Rehoboth Beach was disrupted due to COVID restrictions. In lieu of that May event, the Blade is hosting a summer closing party on Friday, Sept. 17 at 6 p.m. at The Pines (56 Baltimore Ave., Rehoboth Beach, Del.).
Tickets are $20, which includes two drinks and appetizers. The event benefits the Blade Foundation's Steve Elkins Memorial Journalism Fellowship, a 12-week program in which an LGBTQ student journalist covers stories of interest to Delaware's queer community each summer.
All COVID safety protocols will be followed, including a requirement that attendees furnish proof of vaccination to gain entry.
If you are unable to attend you can make a donation to the Blade Foundation at BladeFoundation.org. Sponsors of the event include Delmarva Power and The Pines.
Rehoboth to close out summer with SunFest
Series of events to replace long-running Sundance due to pandemic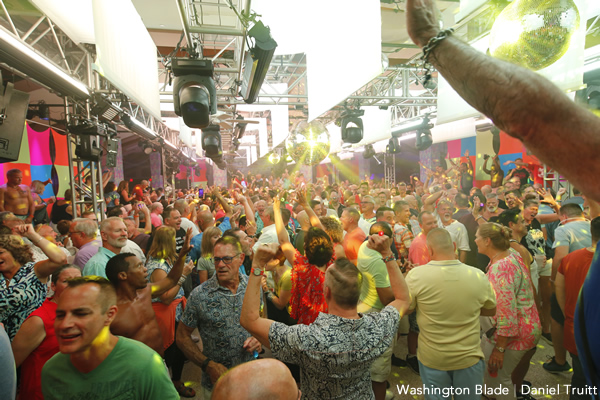 SunFest will feature a week of live performances, dances, and a live auction, sponsored by non-profit LGBTQ+ center CAMP Rehoboth.
The weeklong festival runs from Aug. 29 to Sept. 5 and is a change from the annual SunDance that CAMP Rehoboth has sponsored since 1988. This transformation began last year when the event was forced to go digital due to the coronavirus and the in-person events scheduled this year are important, according to development director and co-coordinator of SunFest Anita Broccolino.
"We love that community feel and the in-person makes all the difference in the world for us. Not being able to do it last year just reminded everyone how important we all are to one another," Broccolino said. "I think that bringing back these events this year is just huge for us and it will be extra celebratory as a result."
The festival begins with a 5k race and online auction opening on Sunday. Monday night features a give-back event at Iron Hill Brewery while Tuesday's agenda is still to be determined, said Broccolino. Diego's will host a Studio 54 give-back dance party on Wednesday and Thursday is the Port 251 women's give-back.
Live performances featuring the Skivvies, Randy Harrison and Diane Huey are scheduled for Friday night and Jennifer Holiday will follow with a performance on Saturday night, both at the Rehoboth Beach Convention Center. The festival closes out Sunday with auction pick-ups and Fun in the Sand and Sun, according to the CAMP Rehoboth website.
This event is also important to the organization's contributions to the community, said Broccolino.
"The essential services we provide for free to the community, which is a huge amount of health and wellness activities, as well as arts programming, a lot of youth programming and the community counts on us for those things. We never stopped during COVID, we made as much as we could virtual, but we took quite a hit not being able to raise those funds and awareness of the programs," Broccolino said. "We invite the entire community to come celebrate with us and make it to Rehoboth Beach, and let's make it joyful, and wonderful and make sure we're living up to the standards of all the people who helped found CAMP Rehoboth and live up to their legacy and beyond."