May 22, 2019 at 3:04 pm EDT | by Mariah Cooper
Ellen DeGeneres renews talk show for three more seasons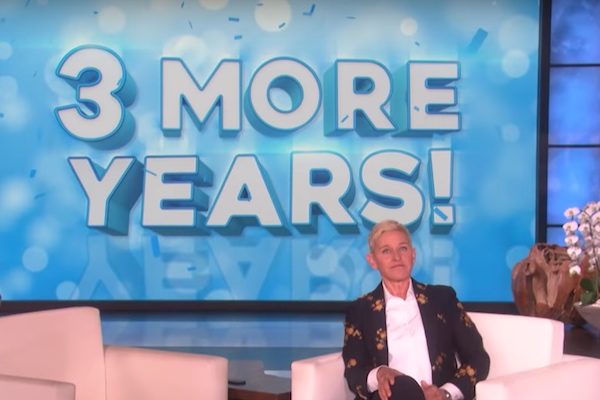 "The Ellen DeGeneres Show" will remain on the air through 2022.
On Tuesday, DeGeneres made the announcement that she signed a deal to continue her talk show for three more seasons.
DeGeneres revealed the news to the studio audience by comparing her show to a relationship.
"From the beginning, I said that this show was going to be like a relationship. We have been through the good, the bad, the 'Fifty Shades of Gray' phase, and it's been a lot of fun, and 16 years is a pretty good run. Sometimes in a relationship, you need to take a break. But I don't, you're stuck with me because I just signed for three more years," DeGeneres said.
Watch below.