June 13, 2019 at 8:33 am EDT | by Brian Gaither
A corporate breakup worthy of YouTube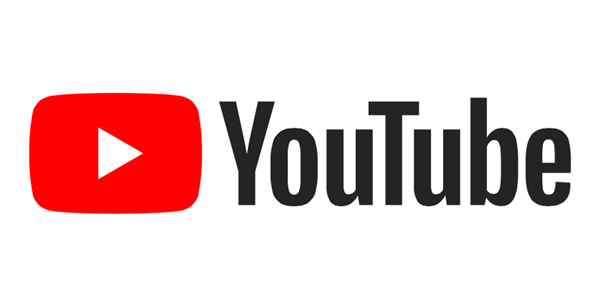 God bless the marketer who discovered that Pride season, lying halfway between one Christmas and the next, on the calendar between Easter and Halloween, had the potential to be a retail bonanza. Want rainbow-soled Adidas to match your rainbow-banded Apple watch? You're in luck! Looking for Listerine in a rainbow bottle? Aisle Six. Need a rainbow tee for the parade? Find it at Target. Wherever a brand can put a rainbow in June, even on its logo, it'll do it; and isn't it wonderful?
Duh! Heart-eyes emoji. Rainbow flag emoji.
To find ourselves at the center of the country's consumer culture, if only for a month, is an unrivaled sign of affirmation. It's almost as satisfying as seeing a queer couple in a print ad for IKEA or a TV commercial with gay dads feeding their son Campbell's soup. After decades of struggling to be visible and to gain social acceptance, we've now been rewarded with an explosion of rainbows in banks, shops, restaurants, and online profiles. It feels like progress, and it is. In America you know you've arrived when you've caught the attention of the marketers.
But it's important to remember that behind the rainbow packaging and the market-tested ads are corporations built to serve the bottom line. Their marketing teams, whose job it is to convince us to spend money, have compiled reams of data about the websites we've visited, the products we've purchased, the restaurants we've frequented, and the vacations we've taken. They've convened focus groups in order to align their sales pitches to our motivations, hopes, and ambitions. They've selected actors for their ads who look the way we want and scripted them to sound like us. By the time Pride arrives they know us as well as we know ourselves, and they're there for us with all manner of goods and services purpose-built for our demographic.
Of course we know what they're doing, and it's all good. We love the attention. They love the revenue. For those few weeks between Memorial Day and the Fourth of July, even as our rainbow-mongering summer flings are already flirting with Thanksgiving, it's OK for us to pretend it's a real relationship.
However, we must remain mindful during Pride month that the benefits of widespread visibility coming from corporate investments in LGBTQ marketing are often matched by the consequences of decisions some companies continue to make as political, or even merely economic, actors. We understood this when we dumped Chick-fil-A, with its tasty waffle fries, after learning its profits went to support causes antagonistic to LGBTQ equality. And when the CEO of Barilla Pasta simply expressed he wasn't ready for same-sex marriage, we ditched that carb until the company came around. But this year, what are we to do about YouTube who's been cheating on us with a homophobe?
Last week, in response to an ongoing controversy between Carlos Maza, the openly gay producer of Vox's video series Strikethrough, and conservative YouTube personality, Steven Crowder, the company's management effectively ratified the use of YouTube's platform as a vehicle for propagating homophobic speech and anti-gay slurs. In a public statement, the company wrote of its policies on harassment and hate speech, "To be clear, using racial, homophobic, or sexist epithets on their own would not necessarily violate either of these policies."
Oh, really? Well, then we need to be clear about something too. Content is at the heart of YouTube's business model; and by its own admission keeping homophobic content on the site is important to the company's business. Although YouTube's LGBTQ creators have criticized the decision, LGBTQ employees of its parent company, Google, have opposed it, and activists in San Francisco want to ban Google from this year's Pride Parade, the company still feels some homophobic content is only just "potentially offensive" and might be "valuable speech" depending on the context.
Right now, the company is setting the terms of our relationship, and it's not interested in what we think. If it continues to care about its homophobic content more than it cares about us, we should get ready for what might be a really messy end-of-summer break-up.
Don't worry, though. It's not about us. It's about YouTube.
Brian Gaither (@briangaither) is a gay activist and writer who lives in Maryland.