GLSEN 'Day of Silence' to culminate in virtual rally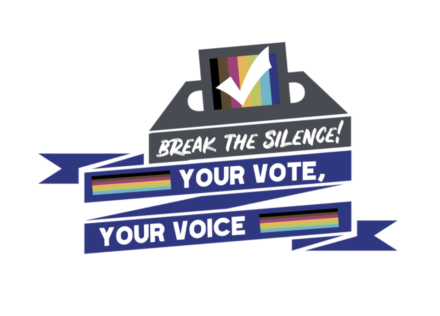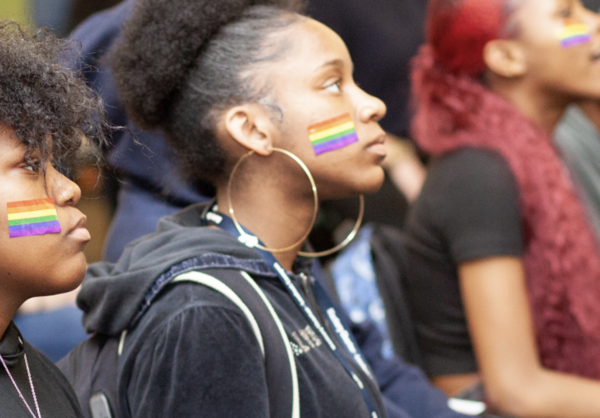 With the COVID-19 pandemic preventing public gatherings and events, LGBTQ activist organizations have been forced to rethink their traditional strategies for raising public awareness about the many other important issues impacting the community.
One such organization, GLSEN, is planning a new approach to an event that has been an annual touchstone for LGBTQ young people for 25 years. On April 24th,
GLSEN, the nation's leading organization on LGBTQ issues in K-12 education, will be hosting the 25th annual Day of Silence on Friday, April 24. A student-led protest of the silencing and erasure of LGBTQ people, last year's Day of Silence engaged nearly 8,000 GSA clubs across the country.
This year, Day of Silence faces the challenge of school closures due to the COVID shutdown, which leaves many young LGBTQ people particularly vulnerable. With GLSEN unable to work within the school setting, protest organizers are instead doubling down on the use of social media campaigns, virtual meetings, artwork, videos and resource guides to connect and empower these at-risk individuals, and they expect the virtual rally, which will close out Friday's day of protest, to be the largest-ever online gathering of LGBTQ youth.
"For 25 years, the Day of Silence has helped thousands of students connect to their community, but with the COVID-19 pandemic isolating many LGBTQ youth from their support networks, this year's Day of Silence is more important than ever," saidGLSEN Executive Director Eliza Byard. "It's time for LGBTQ youth to live free of harassment and discrimination, and to feel empowered to break the silence, today, and every day."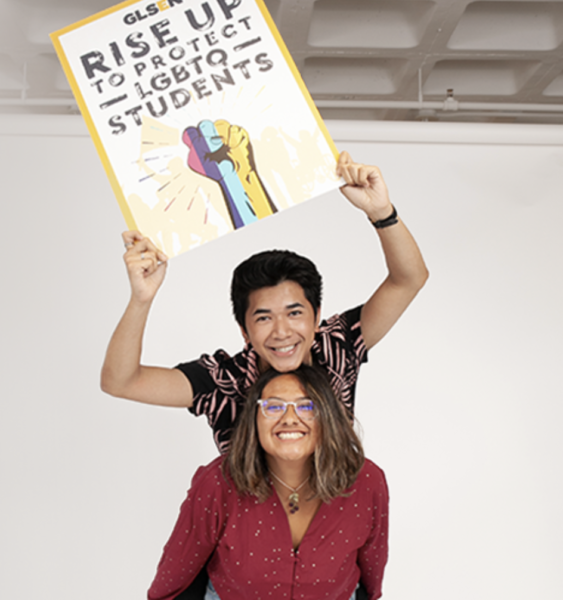 According to GLSEN, four out of five LGBTQ students don't see positive LGBTQ representation in their curriculum, eight in 10 experience anti-LGBTQ verbal harassment, and over a third miss school for feeling unsafe or uncomfortable. Exacerbating the issue, many of the most vulnerable LGBTQ students are unable to connect to their school communities due to lack of access to appropriate technology.
One of the main talking points of this year's protest, GLSEN insists, is that "plans to rebuild and reopen schools" after the current crisis "must address these inequities and make our schools safer and more affirming for LGBTQ students."
Chris Staley, a high school student on GLSEN's National Student Council, says, "By participating in the Day of Silence, LGBTQ students like me are advocating for our community and building a more inclusive future for all young people. This year, we're using social media, creating artwork, hosting virtual rallies and encouraging our family and friends to join us as we fight for our rights and representation."
The online day of protest will culminate in a national virtual rally to break the silence, featuring celebrity and activist speakers. Last year, celebrities including Laverne Cox, Ellen DeGeneres, Julia Roberts, Kerry Washington and many more voiced their support for Day of Silence.
Jessica Chiriboga, a high school senior from Glendora who is a 2nd year member of the Council, lays out the strategy for Day of Silence by professing her own plans for the day:
"As an individual, I will change my profile picture to a Day of Silence graphic on Wednesday, and physically stay silent from 12 am on Friday to 2:30 pm. At 2:30 pm., I'll be tuning in to the GLSEN Facebook Live to break my vow of silence virtually!
"As Vice President of Glendora High's GSA (Gender-Sexuality Alliance), I will send out ways to participate (like sharing Day of Silence graphics, challenging friends to join) by the hour. What I'm most excited for is that we are planning to have an Open Mic Creative share for our GSA members followed by a screening of a LGBTQ+ movie!
"Through these virtual events, I plan on encouraging members to register to vote, as students can do that at 16 in California. Using our voices and our votes are important in breaking the silence around the bullying and harassment of LGBTQ+ youth, and seeing each others' faces will help our members feel a little more normalcy.
This year's Day of Silence theme is "Shaping Our Future" and GLSEN's virtual rally will kick off a campaign to register and pre-register LGBTQ students to vote. Information about the campaign, running until the fall, can be found at https://www.glsen.org/break-silence-your-vote-your-voice.
Youngkin makes additional appointments to Va. LGBTQ+ Advisory Board
Governor plans to revise transgender, nonbinary student guidelines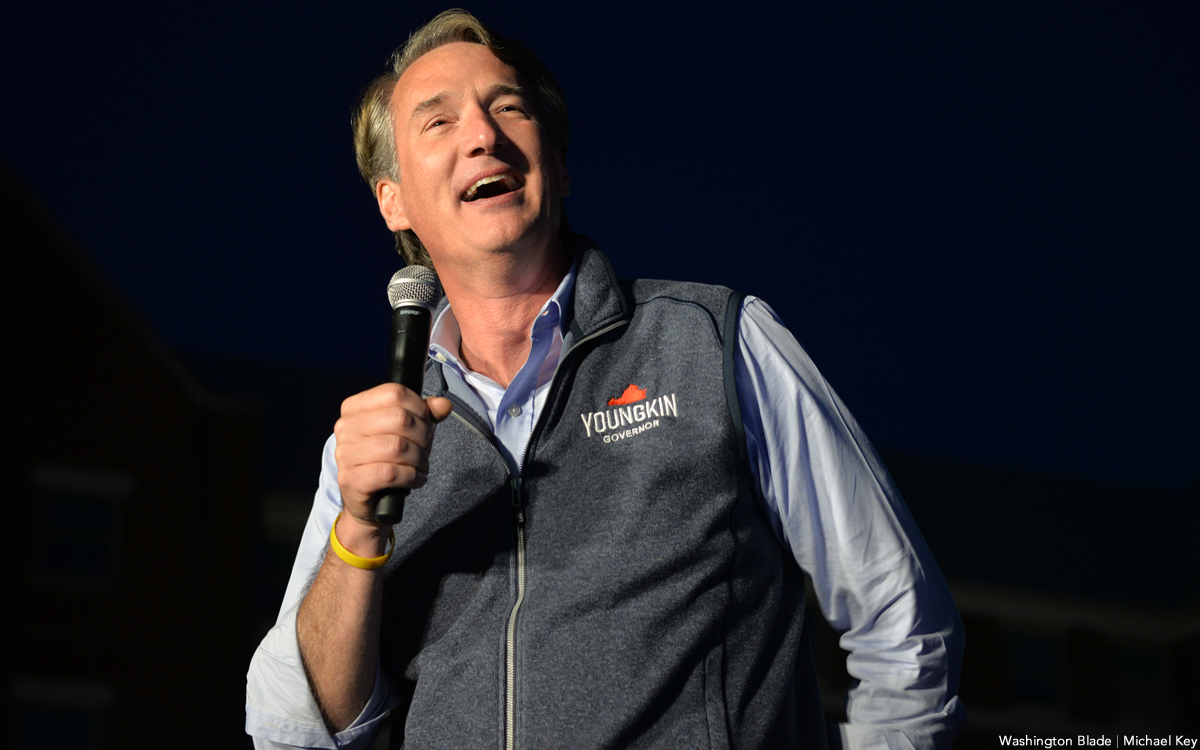 Republican Virginia Gov. Glenn Youngkin on Friday announced the appointment of three people to the Virginia LGBTQ+ Advisory Board.
Youngkin named Kerry Flynn, Jason Geske and Collin J. Hite to the board.
Casey Flores, the president of Log Cabin Republicans of Richmond, in July resigned from the board before his tenure was to begin. The resignation came amid growing criticism over a series of anti-LGBTQ and misogynist comments he made against Vice President Kamala Harris and U.S. Rep. Ted Lieu (D-Calif.), among others.
Youngkin last month announced he plans to revise the Virginia Department of Education's guidelines for transgender and nonbinary students. Thousands of high school students across Virginia on Sept. 27 walked out of class in protest of the planned revision.
Survey shows 72% of Utah residents back same-sex marriage
Troy Williams, executive director of Equality Utah said he's not surprised to see that a majority of Utahns now support marriage equality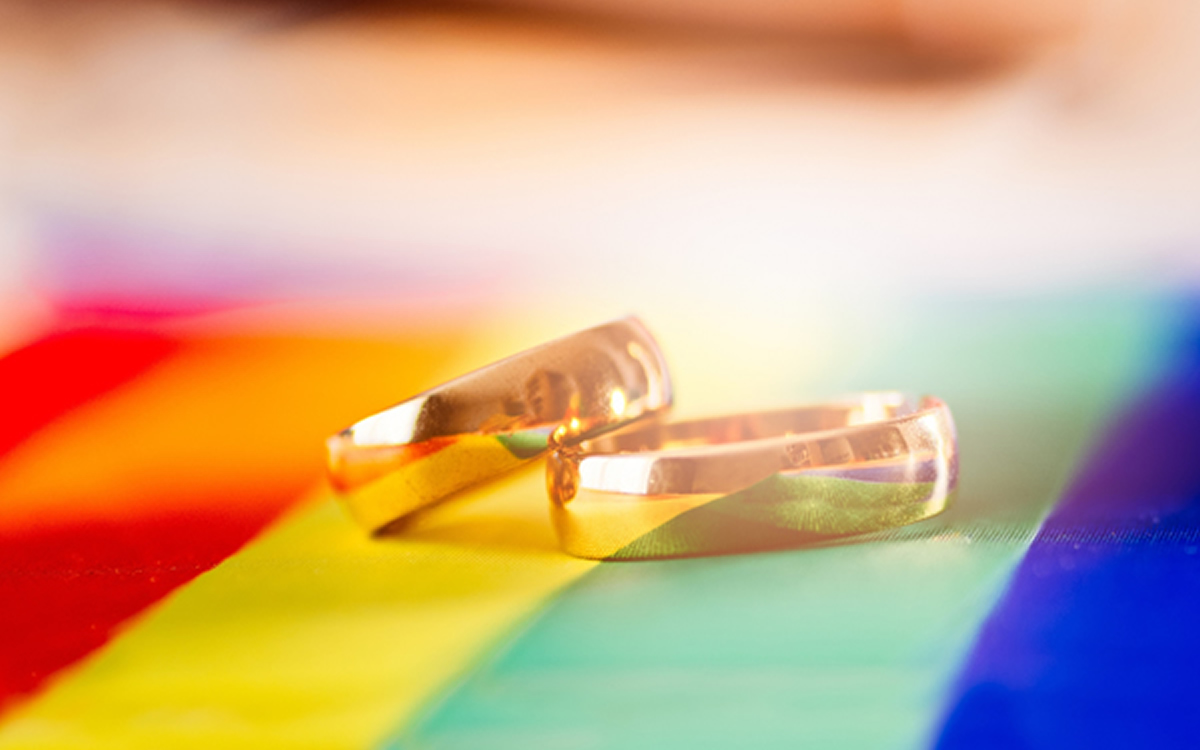 The results of a poll run by the Hinckley Institute of Politics and the Desert News found 72% of Utah's residents agree that marriages between same-sex couples should be recognized by law as valid, with the same rights as cis-gender marriages.
"For a state that less than 20 years ago passed laws and a constitutional amendment prohibiting same-sex marriage, there has been a seismic shift in opinion," said Jason Perry, director of the Hinckley Institute of Politics at the University of Utah.
The Deseret News/Hinckley Institute of Politics survey also found that 23% of those surveyed disagreed, while 5% expressed that they don't know.
The poll shows Utahns are aligned with the nation as a whole on the issue. A Gallup poll in May found 71% of Americans say they support legal same-sex marriage, a new high.
Troy Williams, executive director of Equality Utah, told the Desert News that he's not surprised to see that a majority of Utahns now support marriage equality.
"Utah is a pro-family state, and we recognize that families come in all shapes and sizes. When we see loving, committed couples joining in matrimony, our natural impulse is to support and encourage that love. This gives me great hope for the future," he said.
A new poll shows nearly three-fourths of Utahns support legal same-sex marriage. | By @dennisromboy #utpolhttps://t.co/DBJHHNgmnJ

— Deseret News (@Deseret) September 30, 2022
Art used to spotlight people of color lost to AIDS in the South
National AIDS Memorial, Southern AIDS Coalition created Change the Pattern exhibit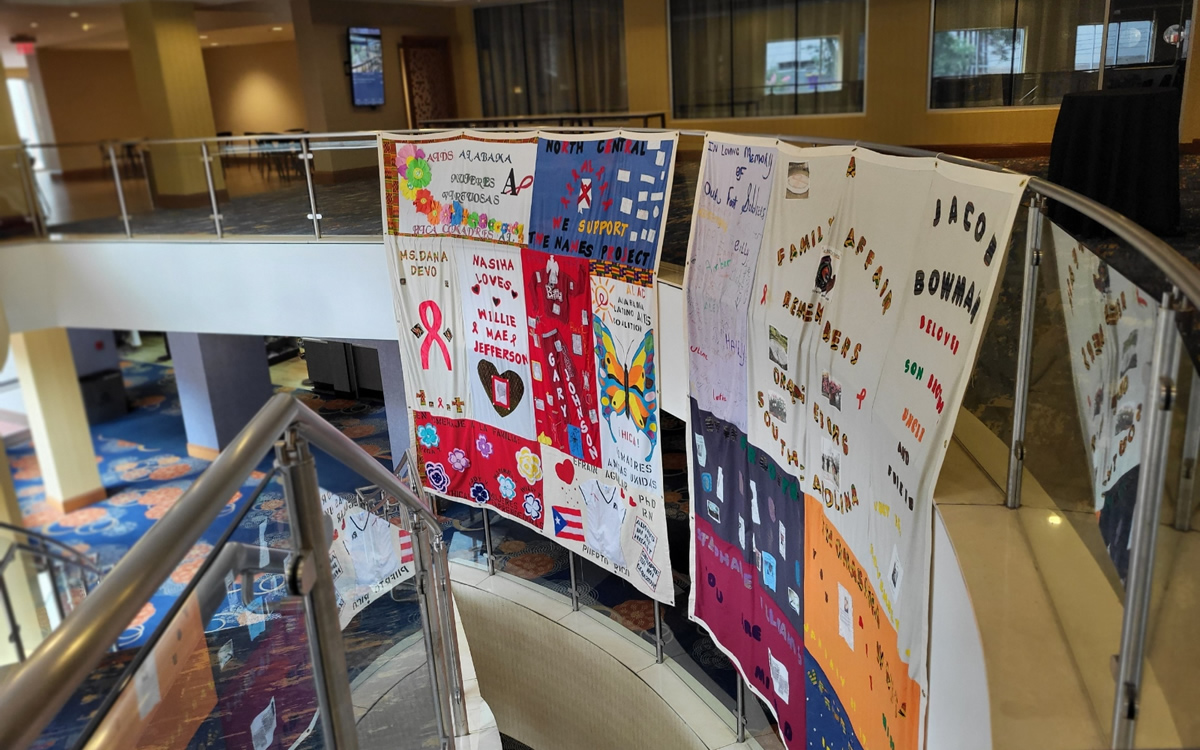 The National AIDS Memorial has joined forces with the Southern AIDS Coalition to stage a series of art exhibitions and educational forums to honor Black and Brown people in the South who have been lost to HIV/AIDS.
The initiative, titled Change the Pattern, began in Jackson, Miss., on Wednesday with curated quilt exhibitions, displays, educational forums, advocacy, storytelling and quilt-making, according to a press release from the National AIDS Memorial. A $2.4 million grant from the biopharmaceutical company Gilead Sciences, Inc., funded Change the Pattern.
More than 500 hand-stitched quilt panels from the area were featured in what the National AIDS Memorial says is "the largest display of the AIDS Memorial Quilt ever" in Mississippi.
"By creating an empowering message and safe spaces for conversation, we can uplift, inspire and make progress toward ending the HIV epidemic, challenge cultural stigmas and continue the legacy of advocacy that the quilt represents," said National AIDS Memorial CEO John Cunningham in the release. 
Change the Pattern was announced in honor of Southern HIV/AIDS Awareness Day during the Southern AIDS Coalition's annual Saving Ourselves Symposium that took place in August.
The conference, which was heavily attended by LGBTQ activists from the South, featured 100 quilt panels, and attendees participated in quilt-making workshops to make new quilt panels representing their loved ones.
Interested LGBTQ advocacy organizations in the South were invited to apply for funding to support local quilt-making workshops in their communities so as to ensure that the legacies of Black and Brown people are captured through newly-sewn panels on the quilt through the Memorial's Call My Name program, according to the National AIDS Memorial press release. 
The application process opened on Sept. 15 with up to 35 eligible organizations receiving as much as $5,000 to support hosting local workshops.
The first major Change the Pattern Quilt was founded 35 years ago as a visual representation of the need to end stigma and provide equitable resources to communities most impacted by HIV/AIDS, according to Southern AIDS Coalition Executive Director Dafina Ward.
"Change the Pattern is a call to action and change in the South," said Ward. "Quilt-making has such a deep cultural connection in the Black community and in the South. The sharing and telling of these powerful stories through the quilt, coupled with advocacy and open dialogue, can help end HIV-related stigma and bring the stories of those we've lost to light."
As the Change the Pattern initiative occurs, conversations about how to handle health epidemics within LGBTQ communities of color have become national topics, especially with the prevalence of monkeypox cases amongst Black gay men.
Despite earlier panic about the disease, the Centers for Diseases Control and Prevention in a report released on Wednesday said that individuals who were vaccinated against the disease were less likely to be affected over the summer compared to those who weren't.
The effectiveness and duration of immunity after a single dose, however, is not known, and few individuals in the current outbreak have completed the recommended two-dose series, according to the report.
The most recent CDC data reports that 25,509 monkeypox cases have thus far been confirmed in the U.S. Only one death has been reported.