May 15, 2020 at 10:37 am EDT | by Joe Phillips
AUTOS: green machines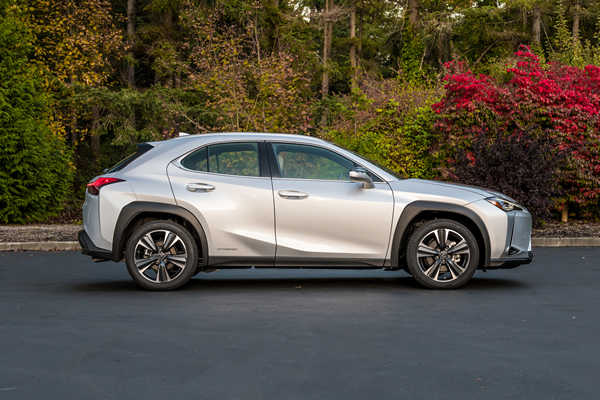 With those stay-at-home orders, some of us have become smitten with clean air and quiet neighborhoods. Call it the Walden Pond effect. But how to maintain that peaceful, easy feeling when the hustle and bustle returns? Here are a few green vehicles that even Henry David Thoreau could love. 
LEXUS UX 250h HYBRID
$35,000
MPG: 41 city/38 highway
Zero-60 MPH: 8.6 seconds
As part of Toyota's grand plan to churn out hybrids galore, the automaker adds the UX 250h hybrid crossover to its Lexus luxury line. The look is both plucky and posh, thanks to the choppy sheet-metal and high-class cabin. 
Sure, the base model is a fine ride, but the F Sport trim level adds enticing extras: brawny bumpers, sport-tuned suspension, LED fog lights and steering-wheel paddle shifters. There's even an "active sound control" system for a sexier exhaust note. And the contoured seats are so form-fitting they rival those in a Porsche Carrera. 
Sadly, the acceleration isn't at all Carrera-like, though it's adequate enough for most daily commutes. I initially had a hard time with the thick pillars and small rear window, which reduce driver visibility. But Lexus tossed in a standard backup camera that really helps. There's also a front-facing camera and radar system to prevent collisions and detect pedestrians and bicyclists. 
The touchy infotainment system was hard to decipher at first, but my old-school stubbornness prevailed in the end. All in all, the UX hybrid is a solid vehicle for drivers looking for a touch of luxury without the hefty price tag.
KIA NIRO EV
$40,000
Range: 239 miles
Zero-60 MPH: 7.8 seconds
For years I was skeptical of electric vehicles, mainly because of range anxiety. Why buy a vehicle that could only travel 60 miles before needing a re-charge that would last for hours? But then I fell in love with more recent EVs like the all-new Kia Niro, which can travel four times as far as those early electrics. 
The Niro's design is clean and understated, similar to a gutsy VW e-Golf (also on my bucket list). The cabin is likewise unobtrusive, especially the hard-plastic door handles and dash, but still tasteful, with user-friendly gauges and a slew of control switches on the steering wheel. 
What's more, there are plenty of top-notch amenities, including xenon headlights, heated power-folding side mirrors, acoustic-damping windshield, heat-reflecting front side windows, tinted rear windows, smartphone integration, Bluetooth and more. 
For an additional $4,000, the premium trim level adds ambient lighting, ventilated seats, sunroof and wireless phone charging. Another plus: the concert-hall acoustics and throbbing subwoofer from the blissful Harman Kardon stereo. The Niro EV may not be as zippy as some other electrics, but it's still very fun to drive. Think a fancy go-kart for adults, and you won't be far off the mark.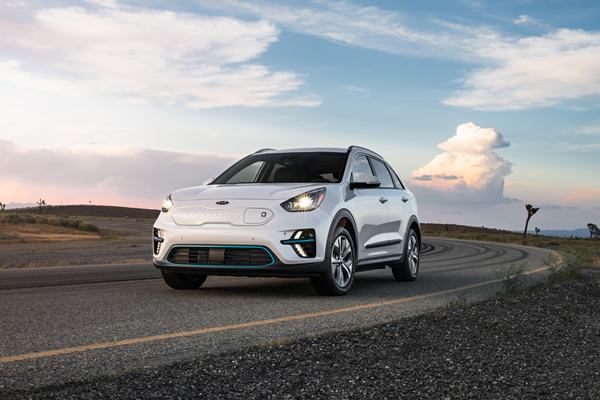 MINI COOPER SE EV
$31,000
Range: 110 miles
Zero-60 MPH: 6.9 seconds
For some reason, driving a Mini brings out the British secret agent in me (more James Bond than Austin Powers, at least in my mind). It happened again when test driving the SE, the first Mini electric vehicle. No, there weren't any rocket launchers or vehicle-cloaking devices. But the need for a passenger-ejection seat did cross my mind when my partner complained, once again, about how quickly I tackle speed bumps. ("Shaken, not stirred," was my wry reply.)
Luckily, my partner also knows how much I adore Minis: the 1970s door handles, those bug-eyed headlights and a Union Jack emblem tastefully etched into both taillights. Optional 17-inch wheels on the SE come with a wacky design for better aerodynamics. And funky yellow accents on the grille, fenders and side mirrors distinguish this car from a typical Mini. 
Inside the minimalist cabin there's a tidy row of toggle switches and classy chrome accents on the vents and gauges. When the SE is plugged in, a digital readout indicates the exact time it will be fully charged. The nav system, which displays a "range circle" to show how far the SE can go without running out of juice, also maps out the best "green" route to travel. 
That's a good thing, because the driving range here is only 110 miles. Luckily, the regenerative braking system is extra-grippy to help conserve energy. And by just barely lifting your foot off the accelerator, the car slows so dramatically that you really only need to brake when coming to a full stop. Such technology may not be as exciting as smoke bombs or flame throwers, but — as agent 007 might say — it's still bloody impressive.