PHOTOS: Team DC Scholarship Reception
The LGBTQ sports organization presents awards to area students
Team D.C., the umbrella organization for area LGBTQ and LGBTQ-friendly sports leagues, held its 2021 Scholarship Reception at the Hilton National Mall Hotel on Thursday, July 15. Scholarships were awarded to area LGBTQ student athletes who are to attend an institution of higher learning next semester.
Awardees included Hailey Nguyen of Thomas Jefferson High School for Science and Technology, Anna Dugan of Alexandria City High School, Ajania Thaxton of Washington Latin Public Charter School, Anna Kolb of Thomas Edison High School, Kelsey Goldwein of Oakton High School, Dustin Connors of Independence High School, Naomi Mansour of Washington-Liberty High School, Sarah Jones of James Madison High School and Otter Kammer of Washington-Liberty High School.
The Clark Ray Horizon Award was presented to immigration attorney and coach Ava Benach.
Donors and scholarship sponsors included the DC Front Runners, Dupont Social Club and Rogue League Sports.
(Washington Blade photos by Michael Key)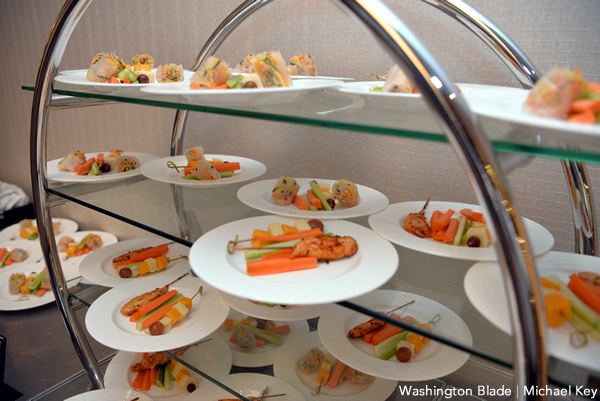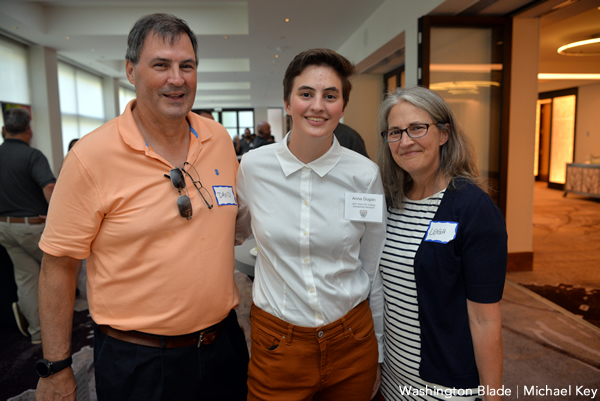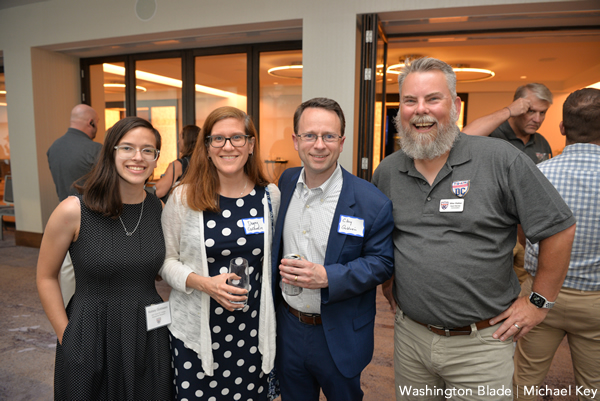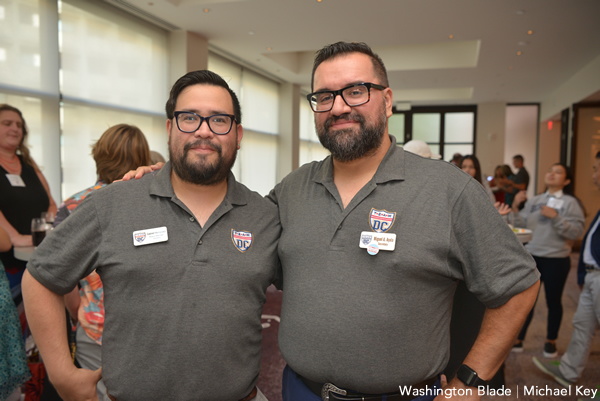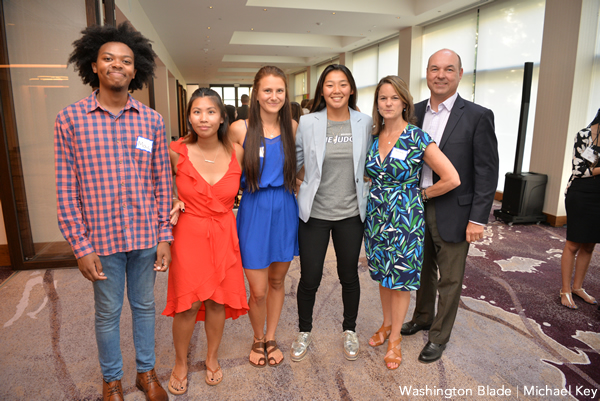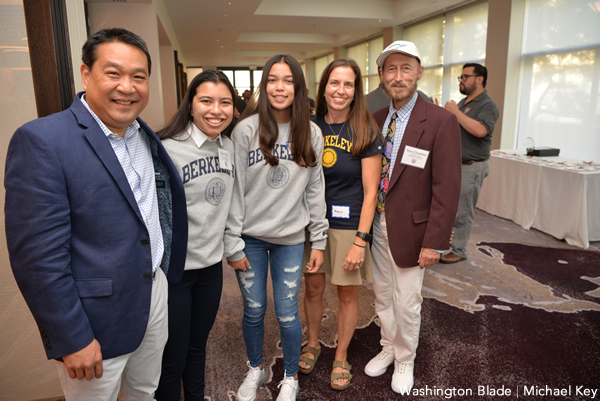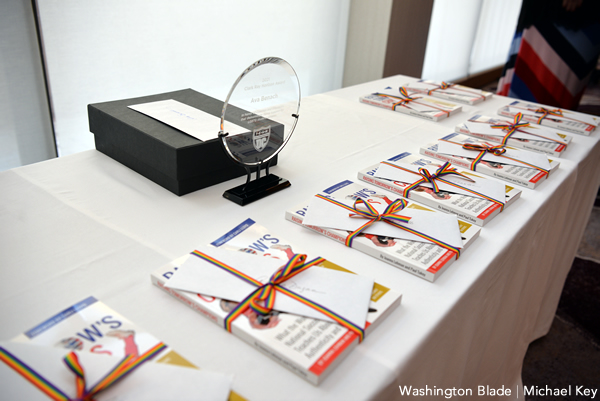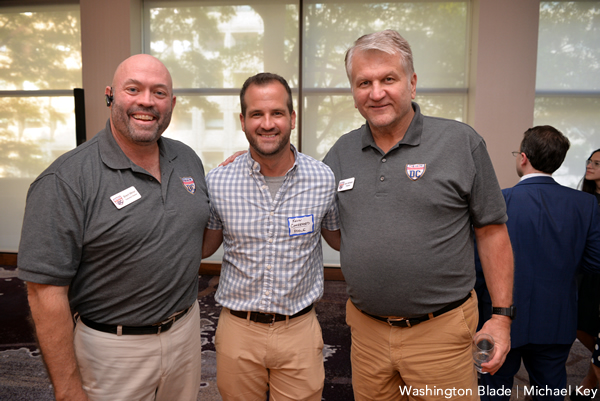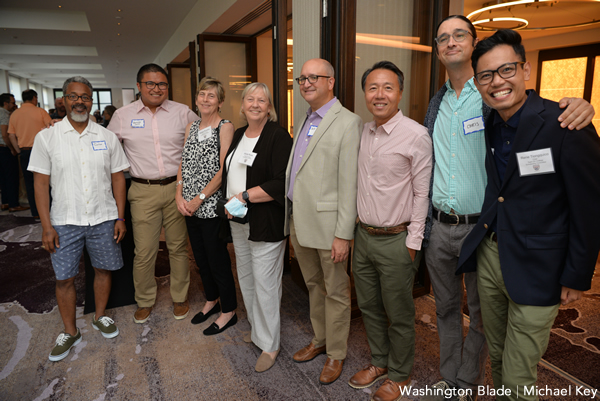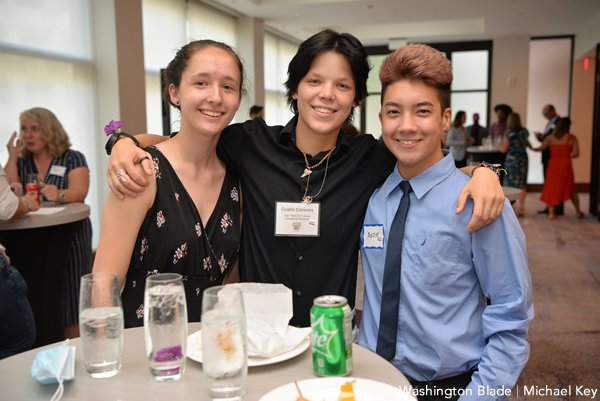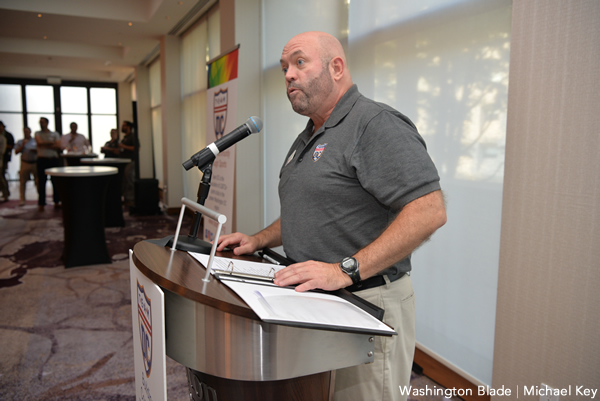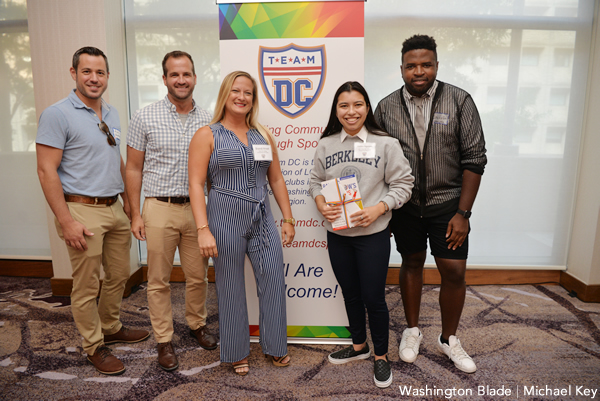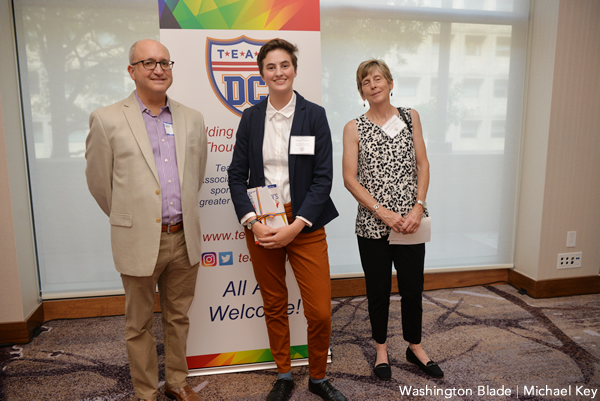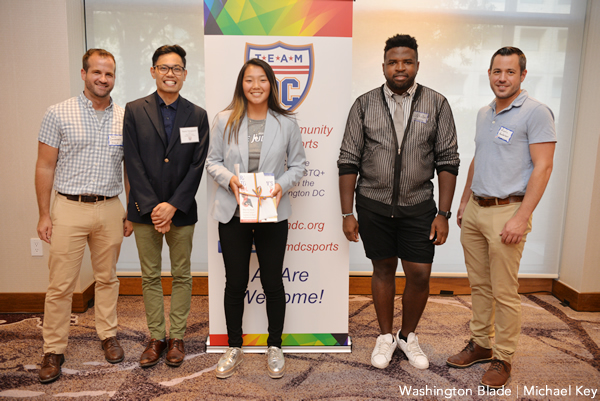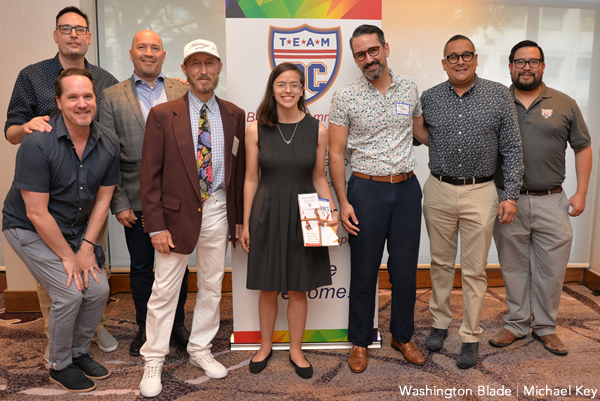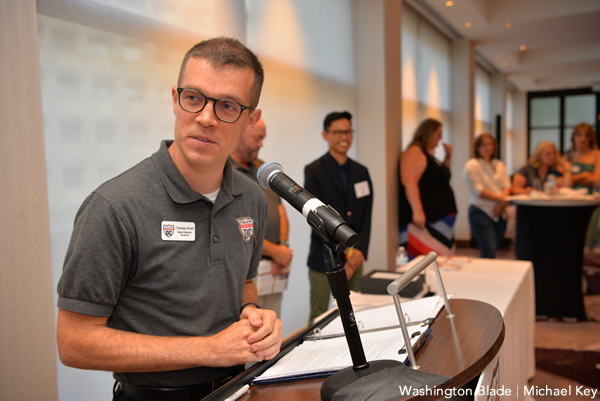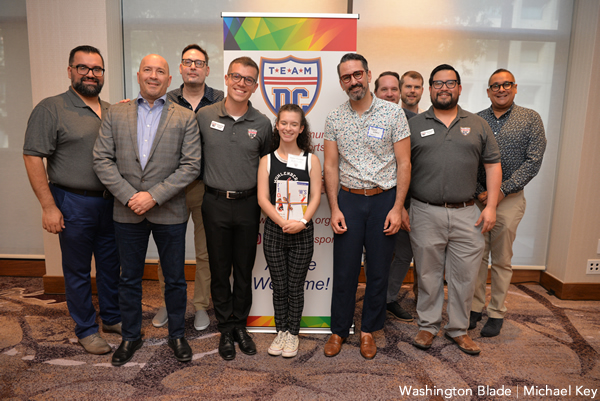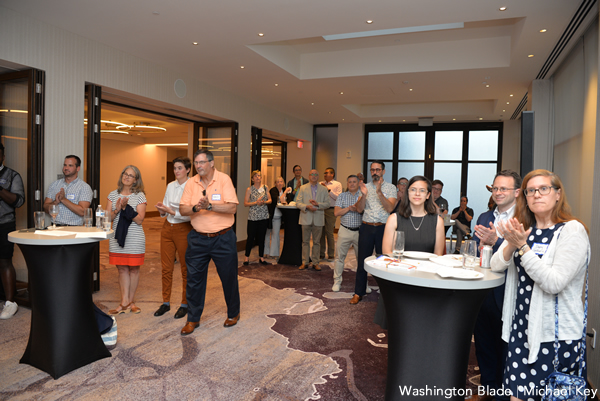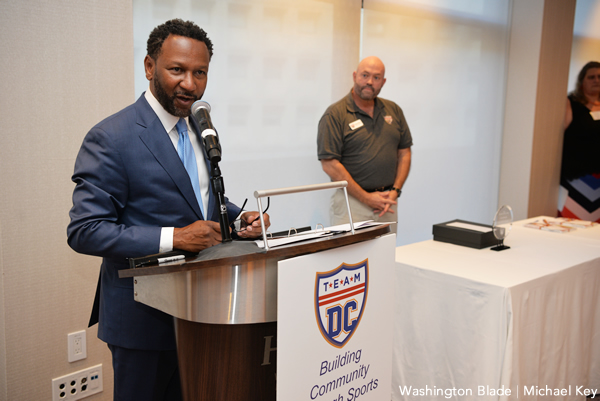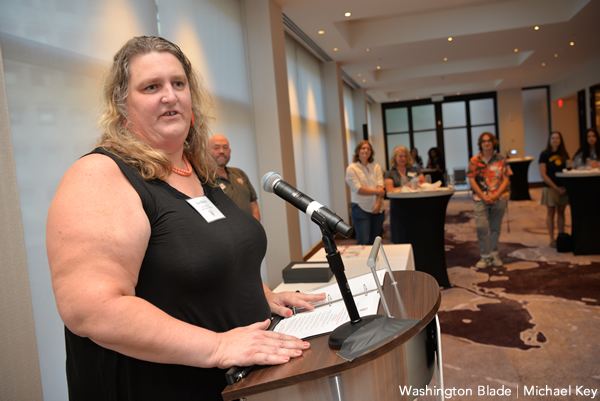 PHOTOS: Taste of Point
'Spring Garden Party' fundraiser for LGBTQ youth scholarships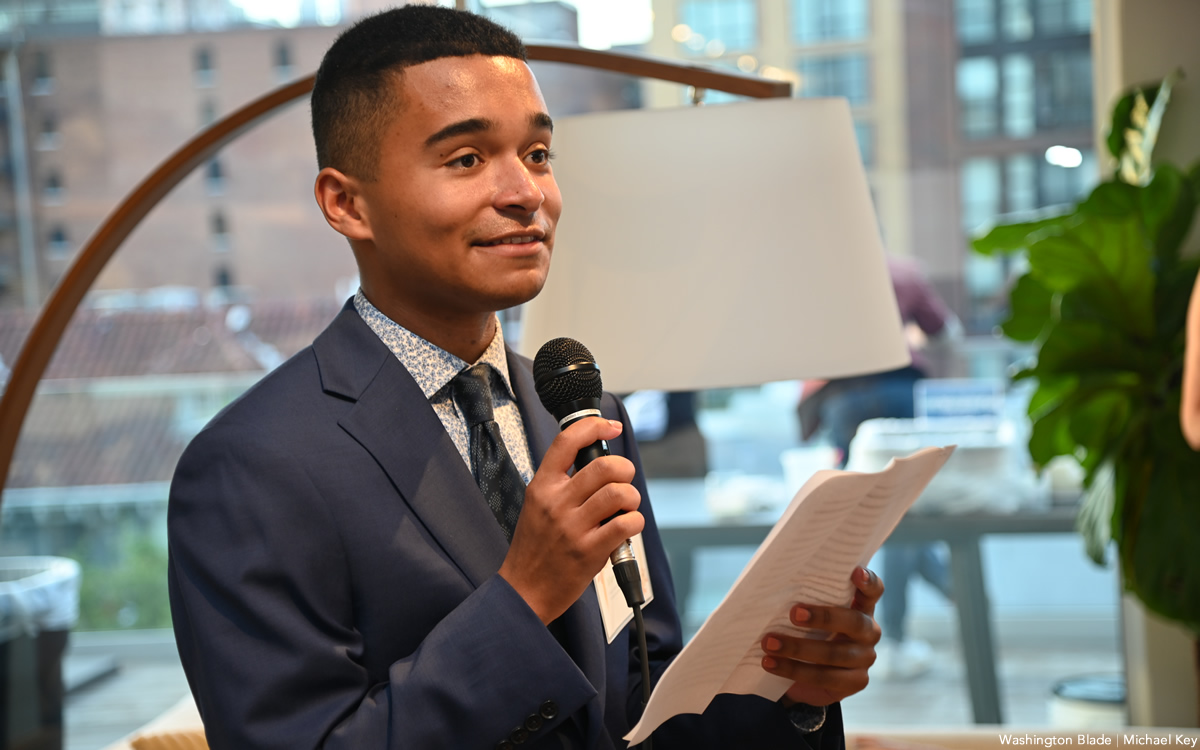 The Point Foundation held "Taste of Point: Spring Garden Party" at the rooftop of Room & Board on Thursday, May 19.
Point Foundation scholar Warren Small of Howard University, currently working as an intern for Rep. Ritchie Torres (D-N.Y.), spoke to attendees about his experiences in the Point scholarship and mentorship program. Local restaurants and bars Amparo, Barkada, Compass Rose Bar & Kitchen, Hank's Oyster Bar, Republic Restoratives, Please Bring Chips, Qui Qui, Drink Prosper, Chufly, Serenata and Ten Eyck Brewing provided gourmet food and craft cocktails. Drag performer Kitti Chanel Fairfield and DJ Tezrah provided entertainment.
Activist, businesswoman and Point Foundation booster Sharon Brackett was honored posthumously in a ceremony at the event.
(Washington Blade photos by Michael Key)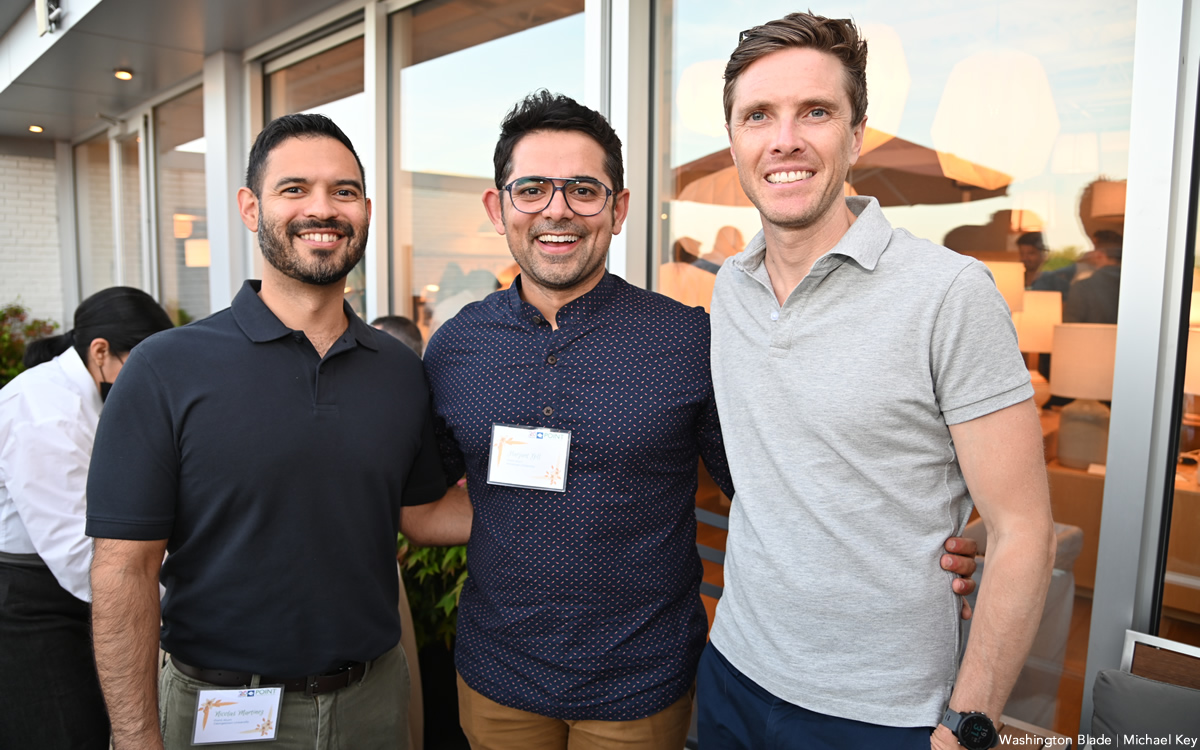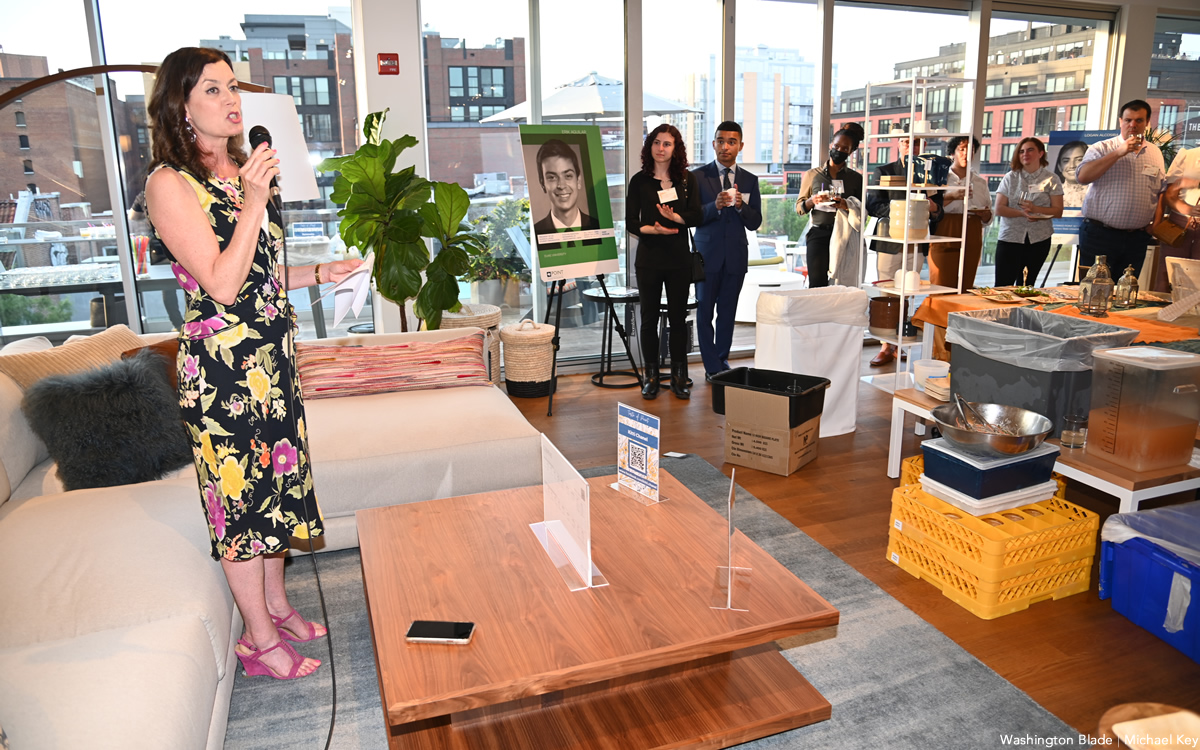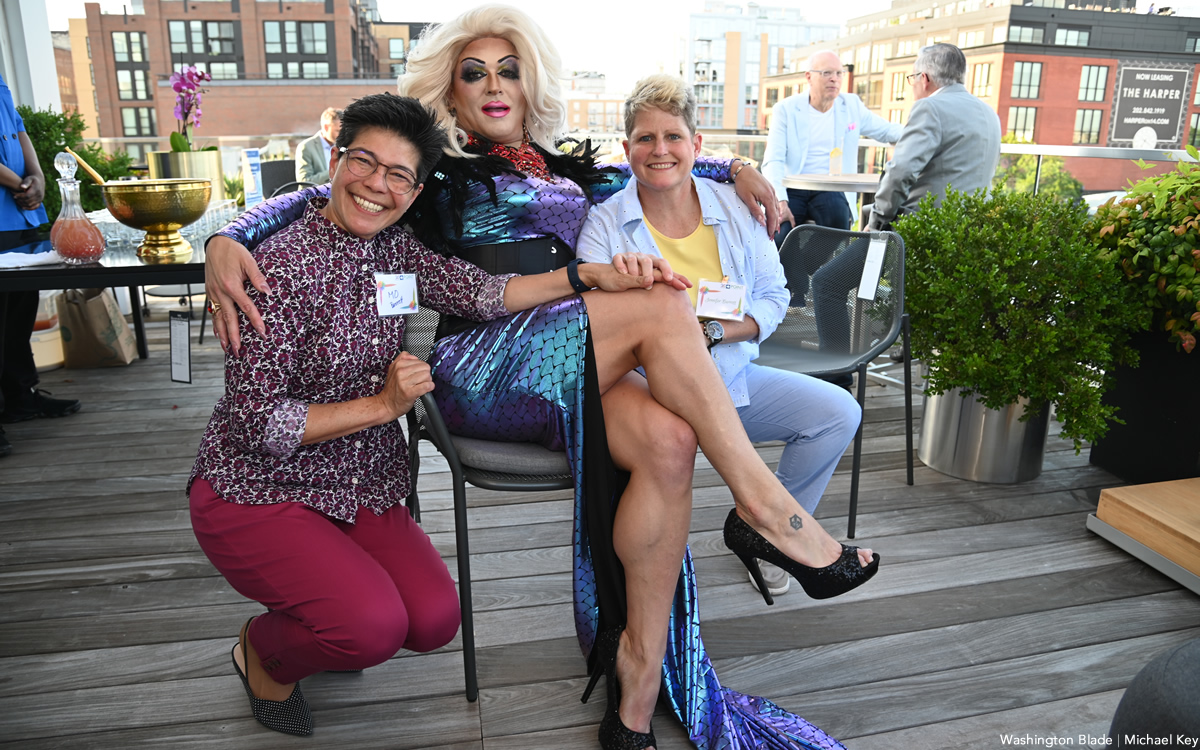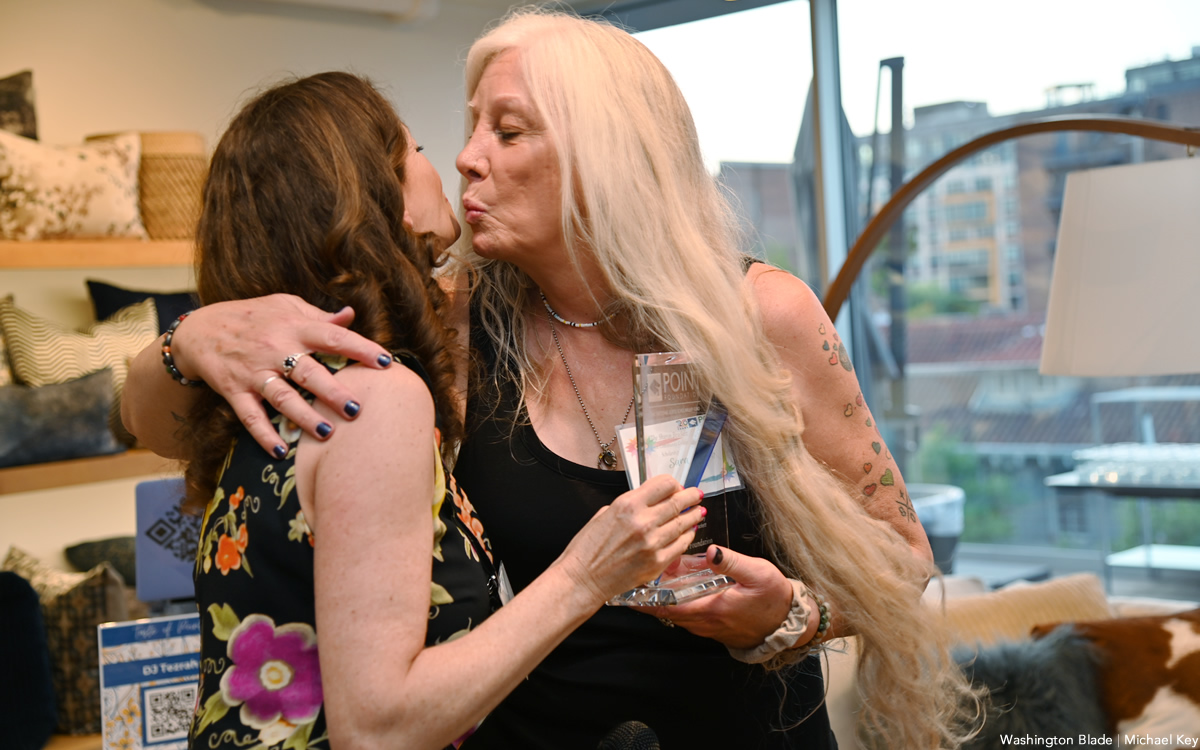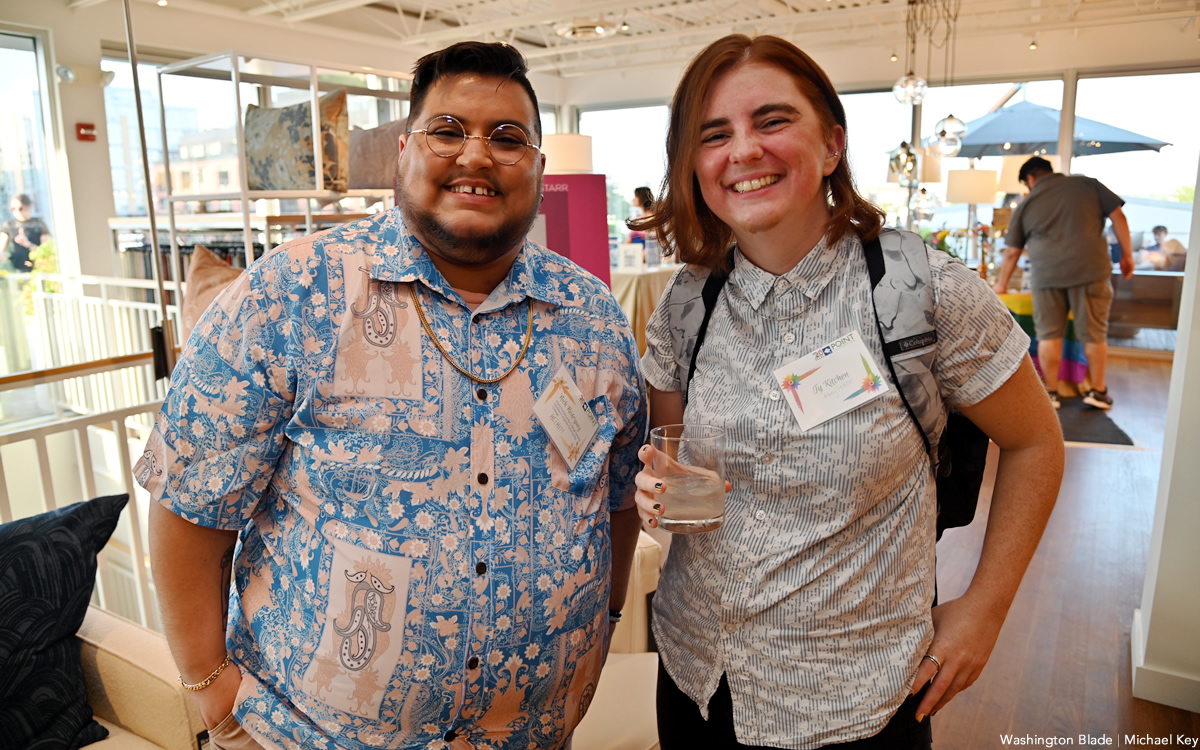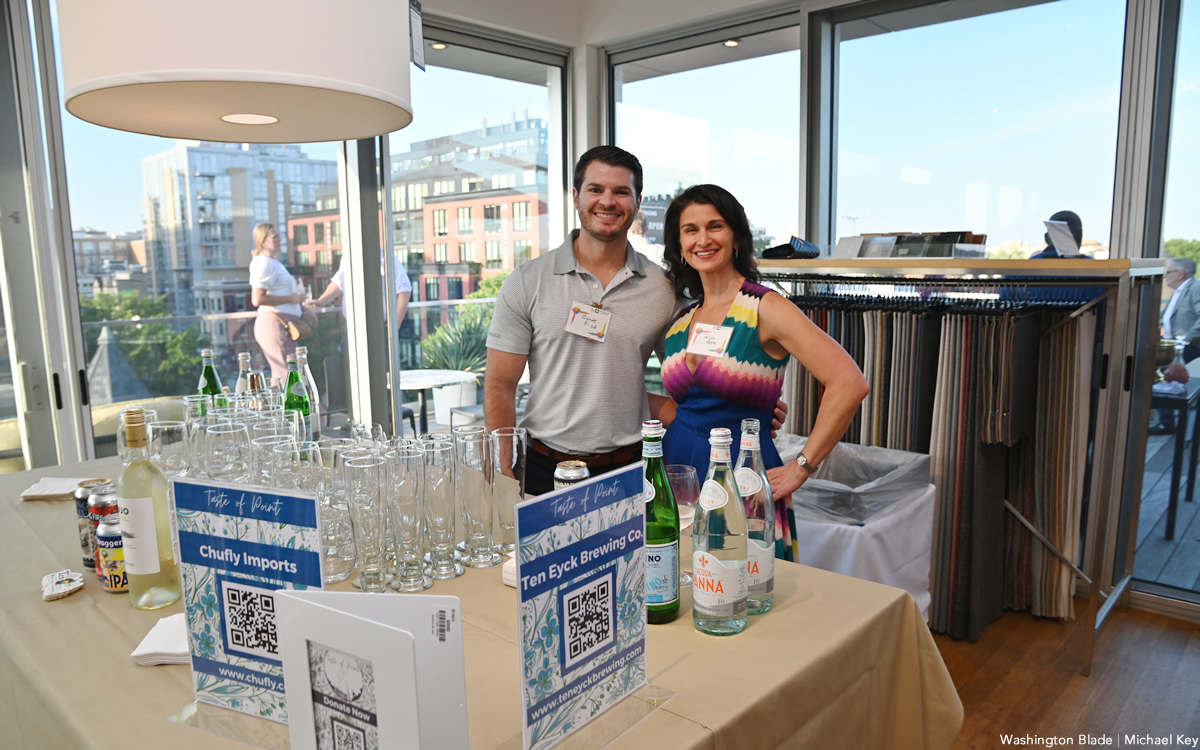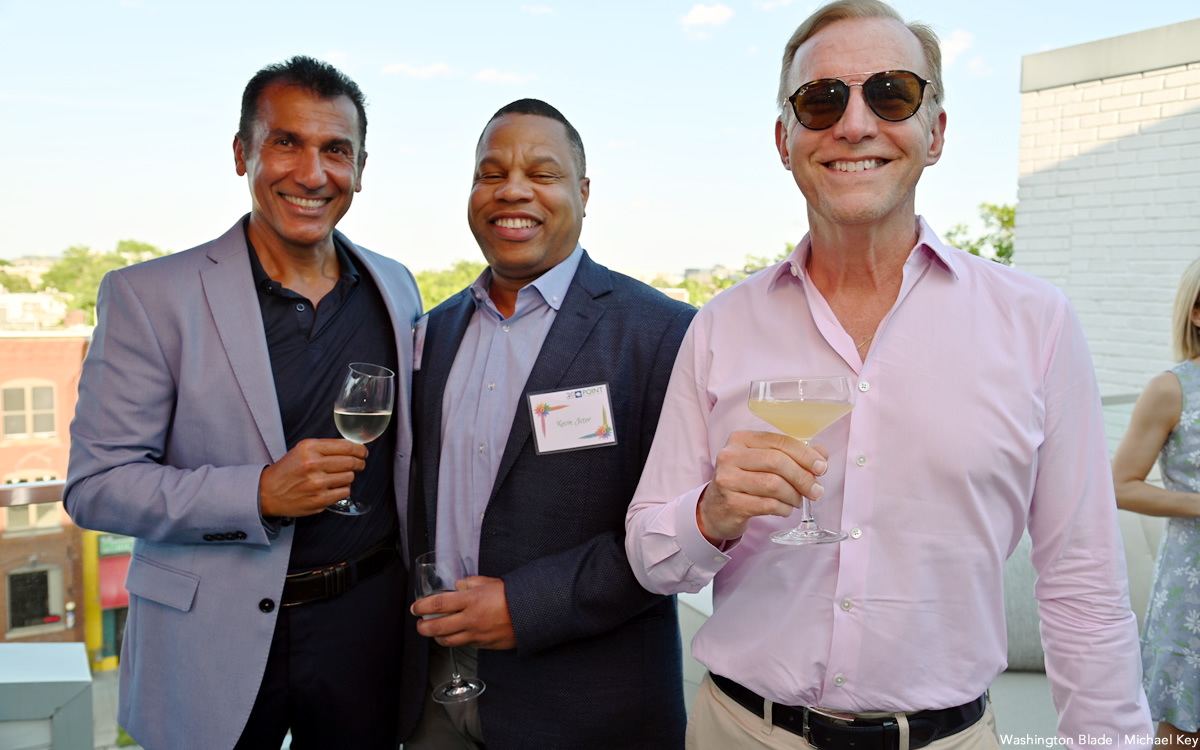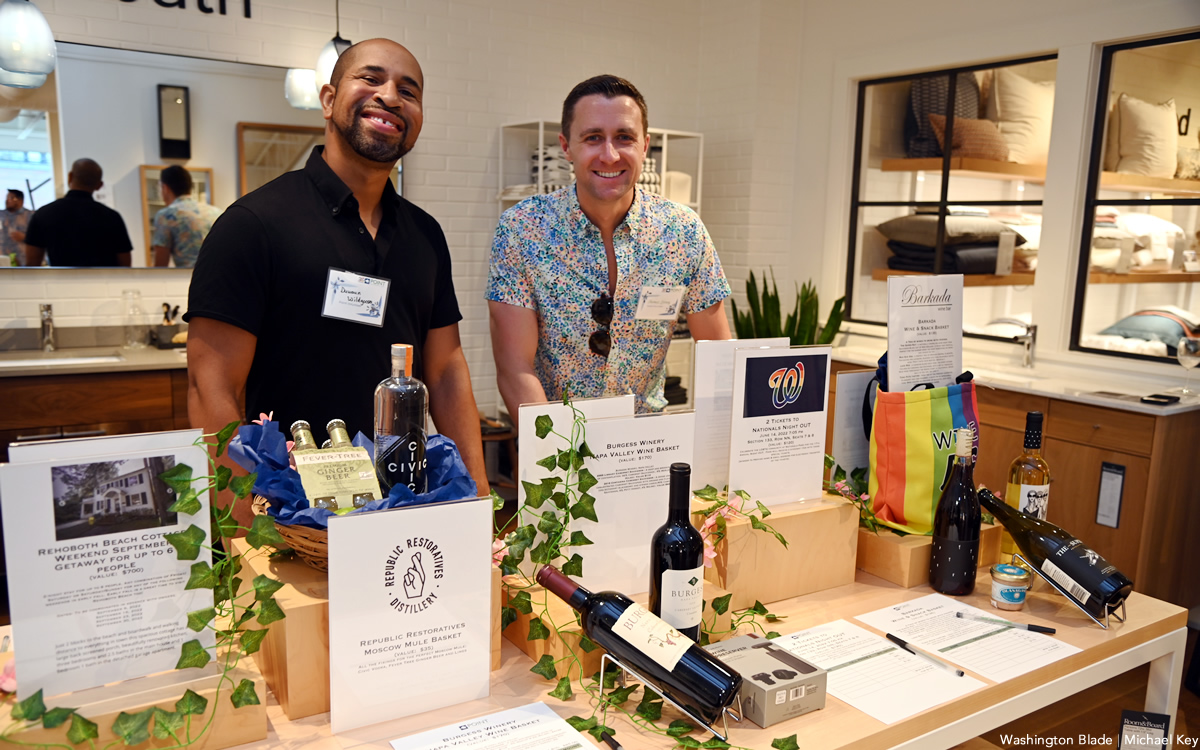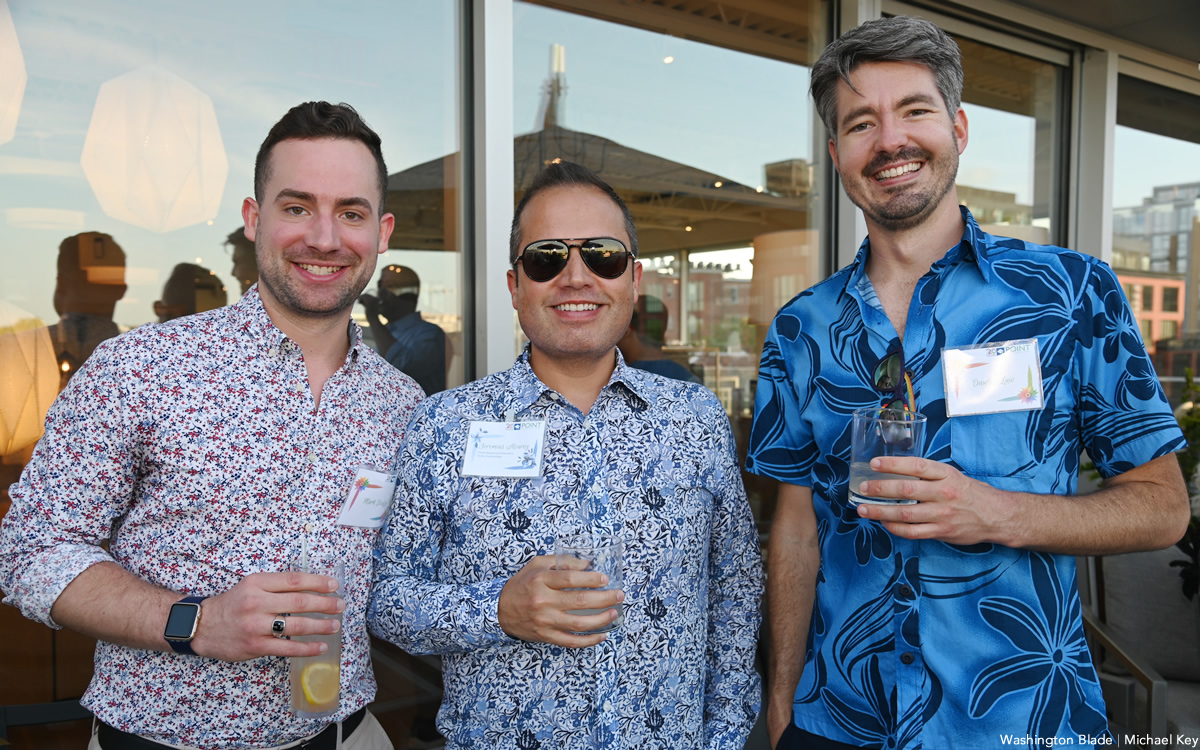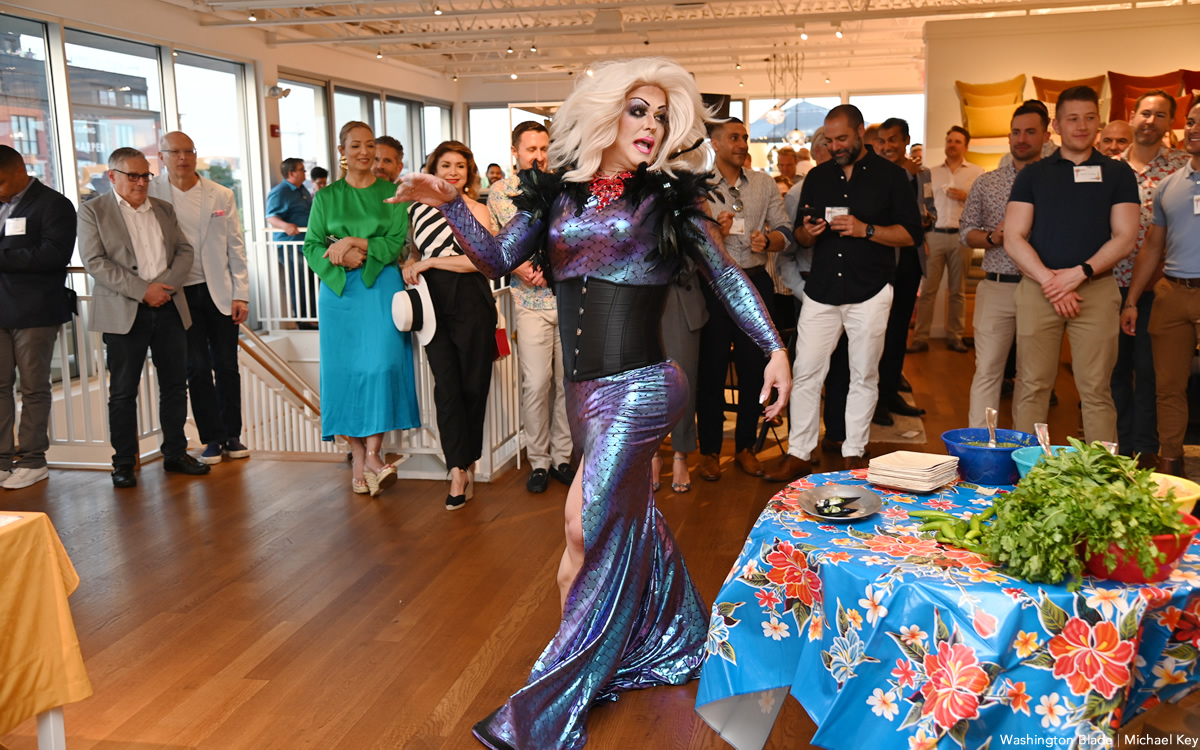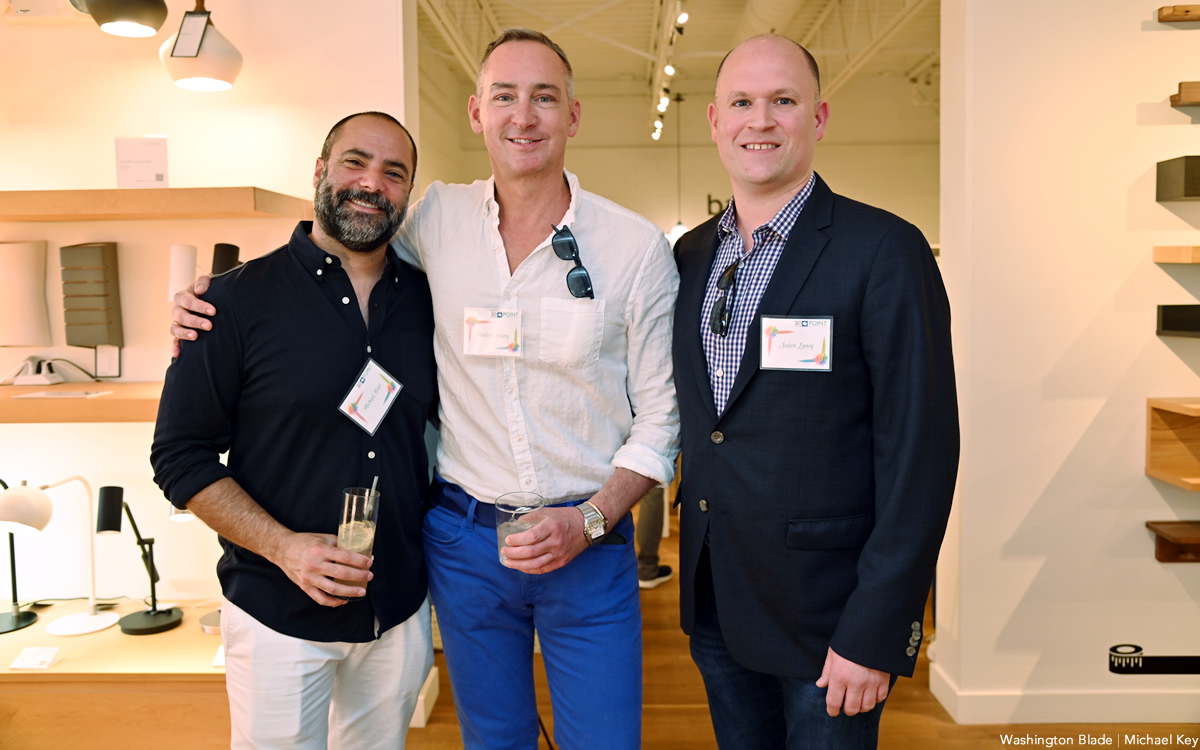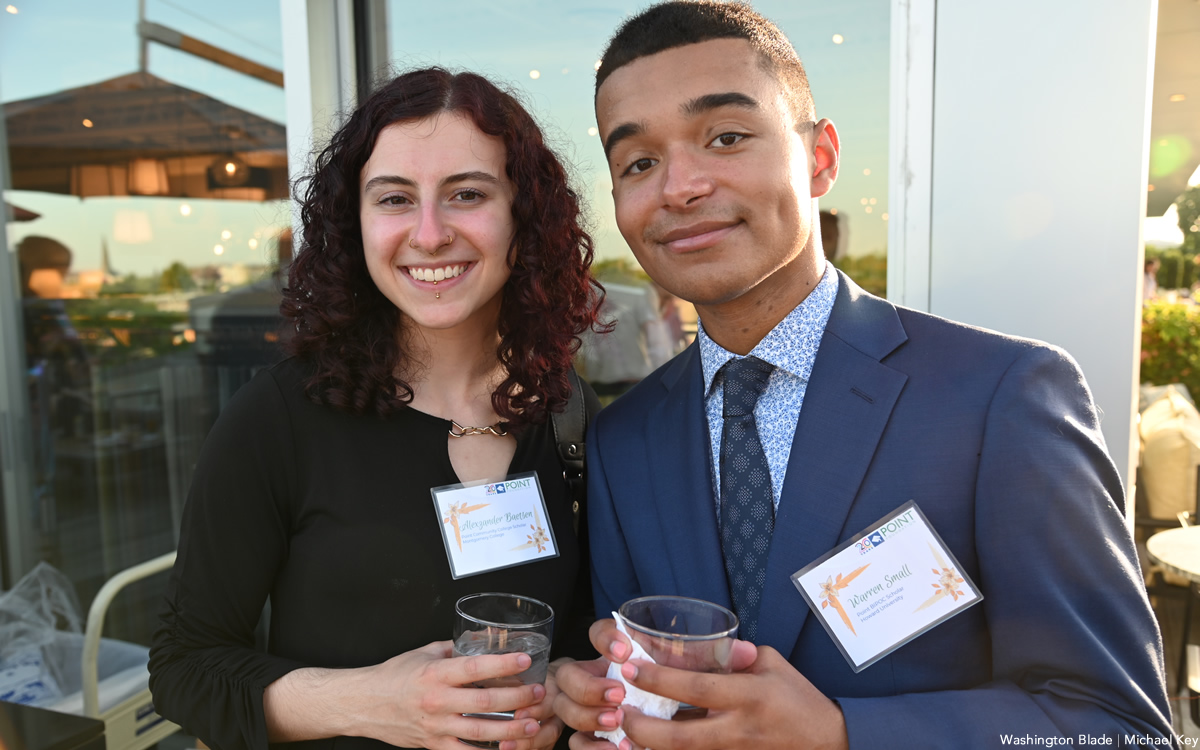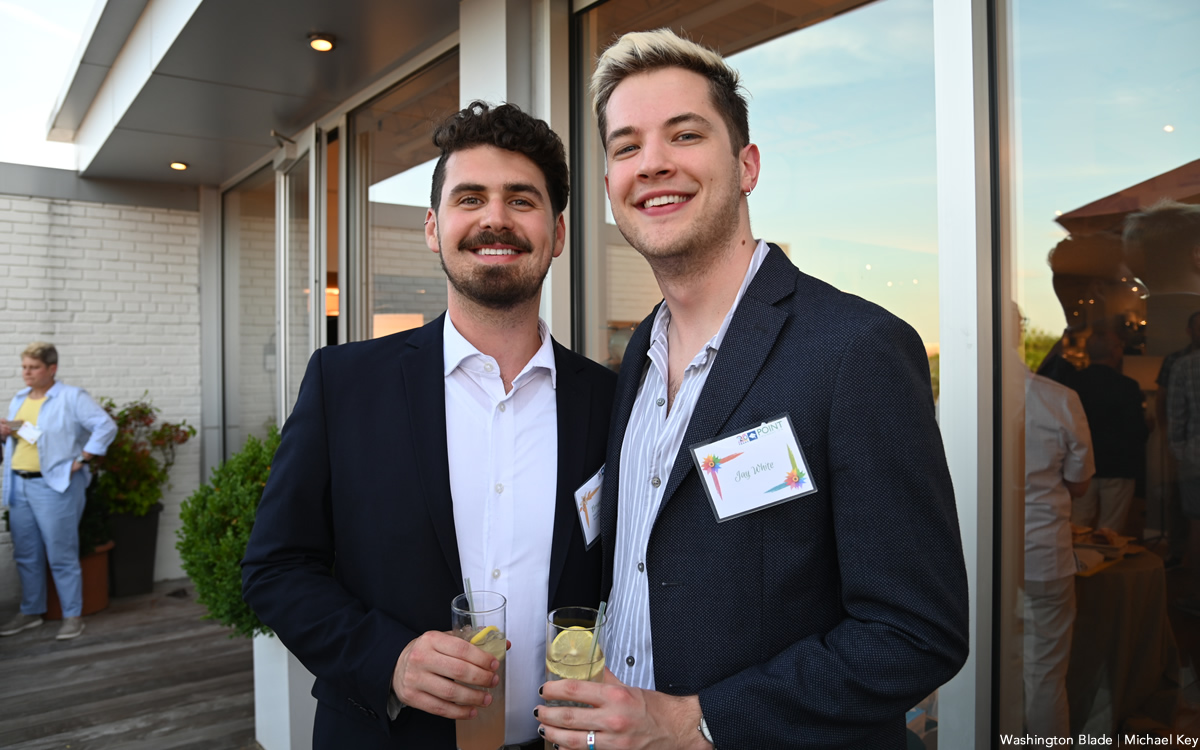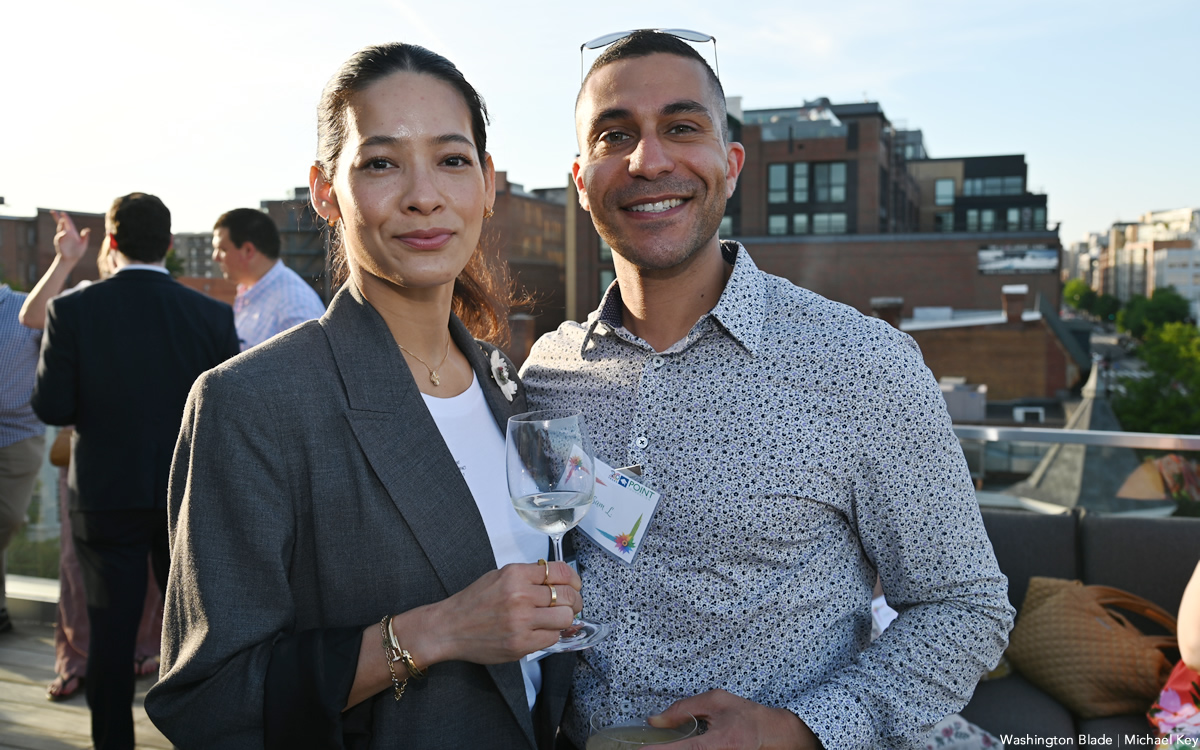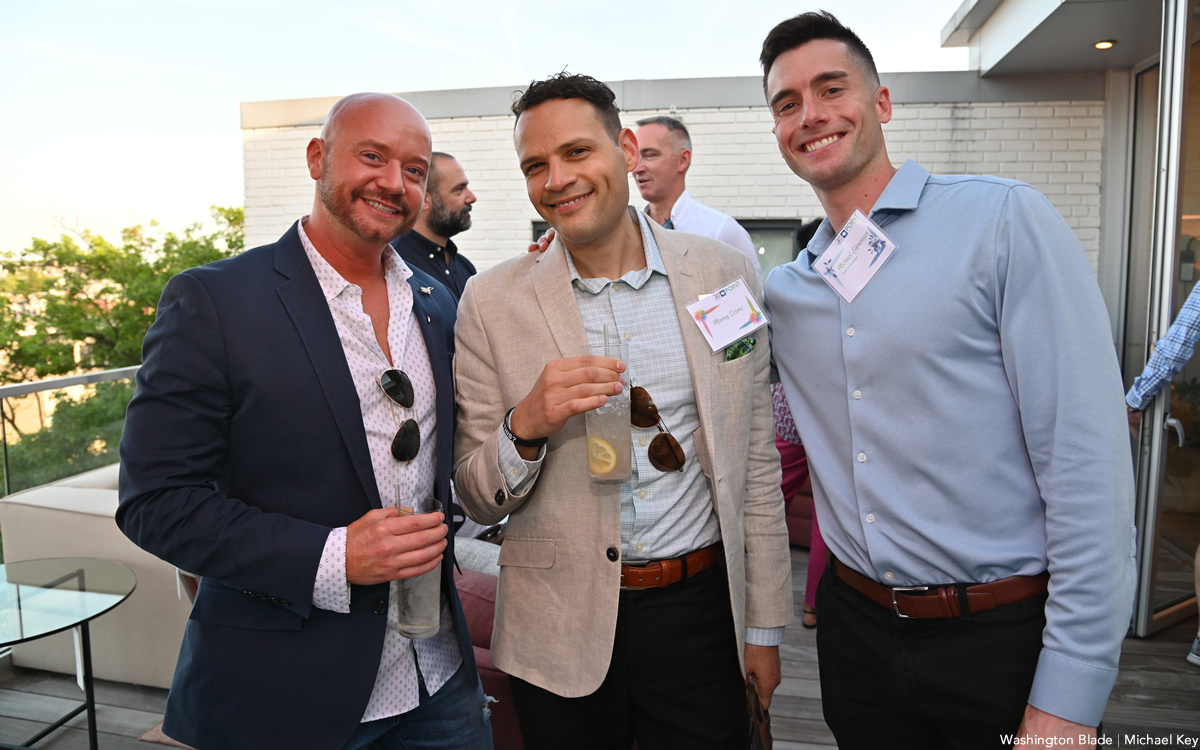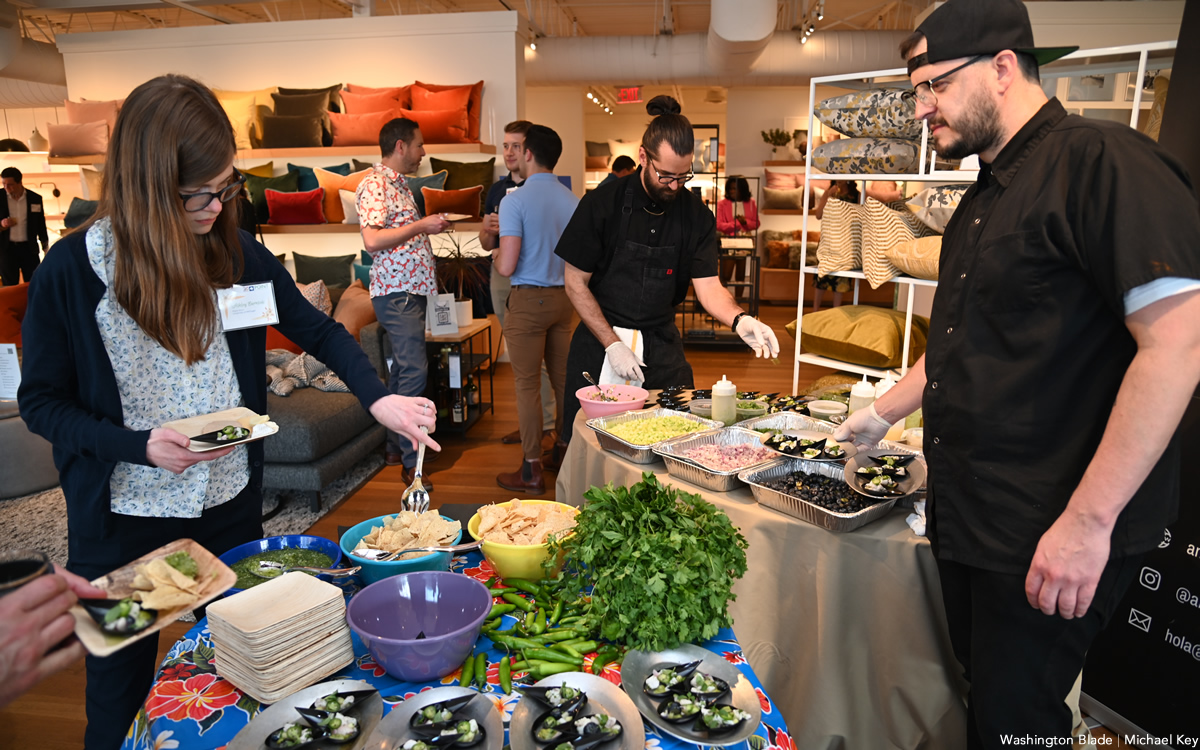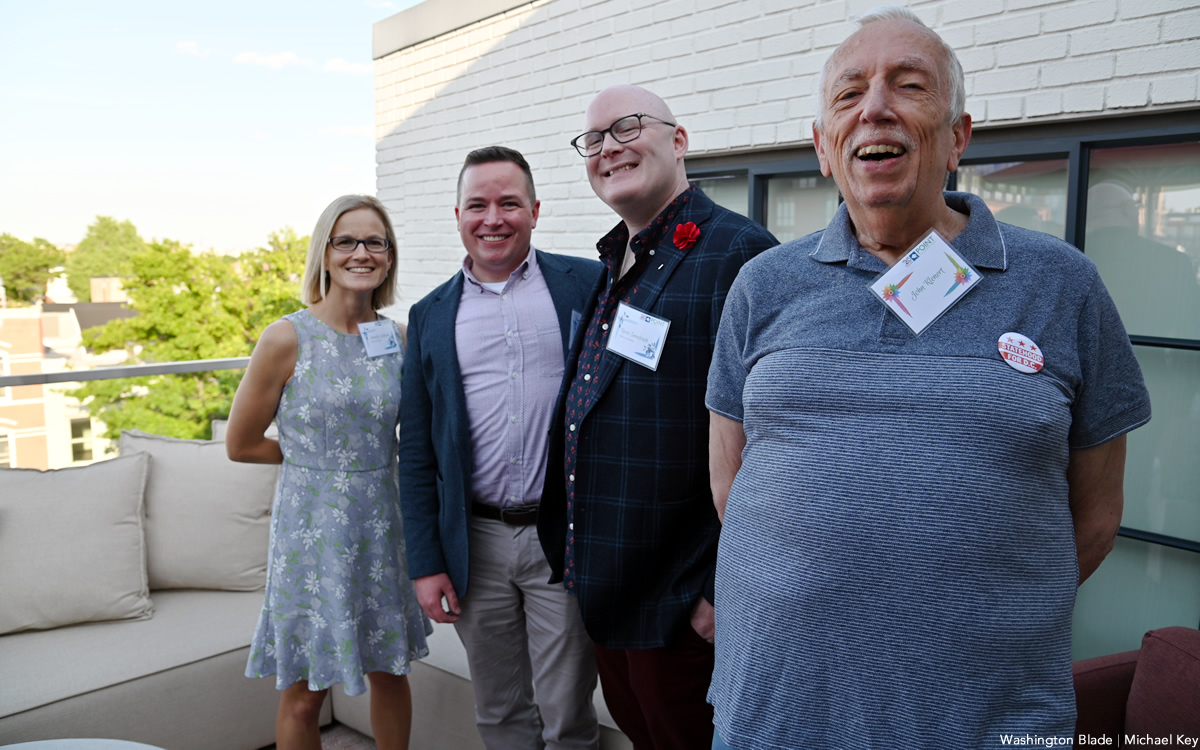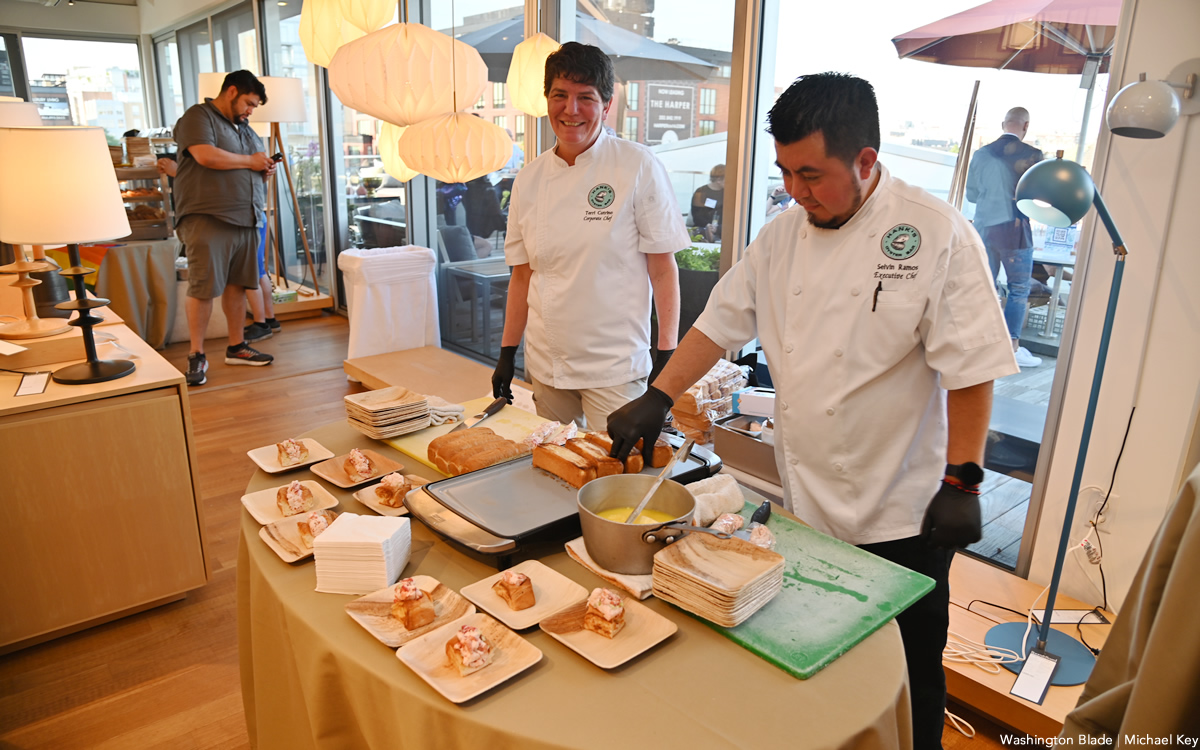 PHOTOS: Miss Gay DC America
Tatiyanna Voche' crowned pageant winner at As You Are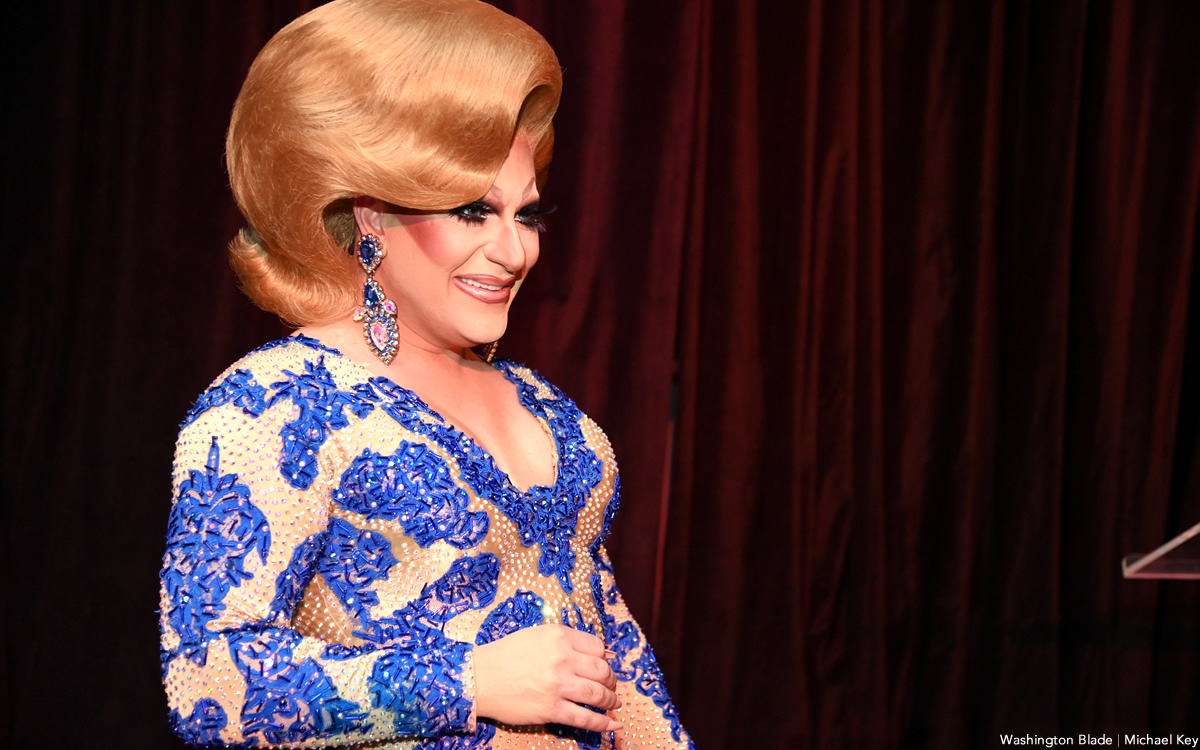 The Miss Gay DC America pageant returned this year at As You Are on Saturday. Tatiyanna Voche' was crowned Miss Gay DC America 2022 and is qualified to compete in the Miss Gay America 2023 competition in January.
(Washington Blade photo by Michael Key)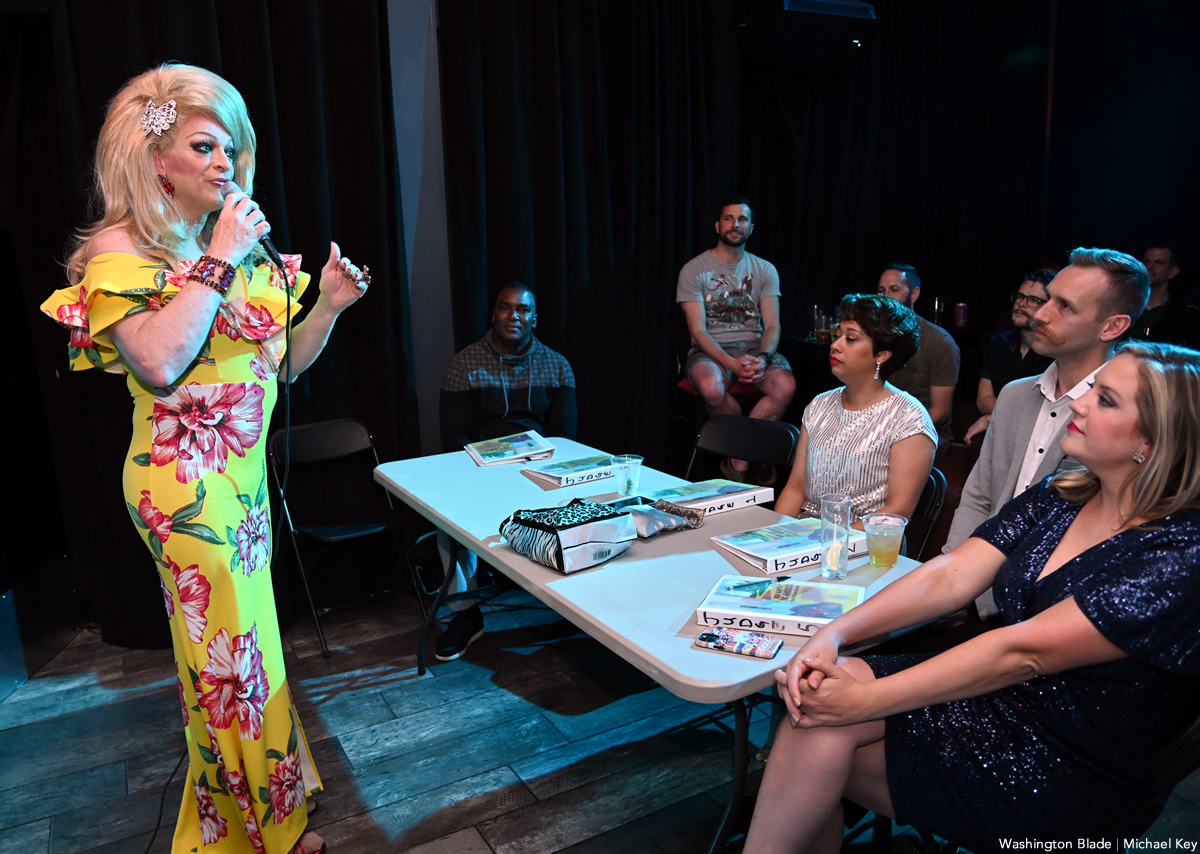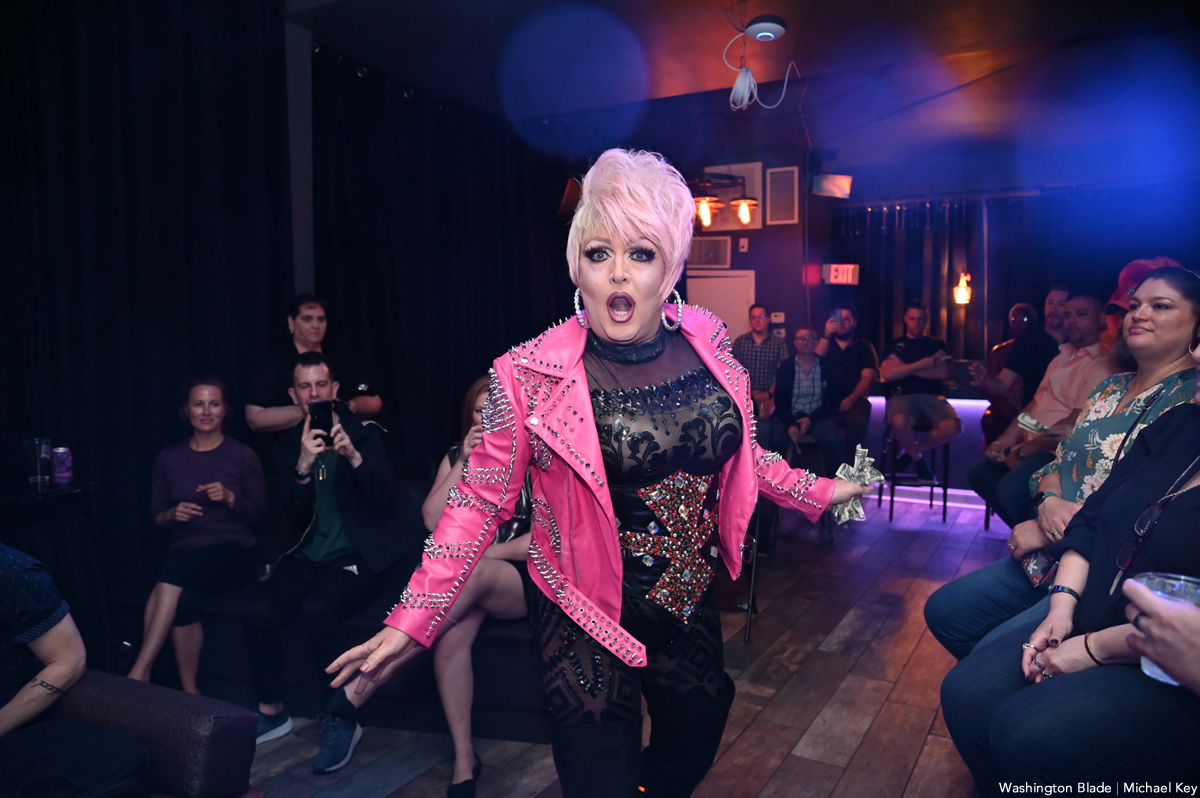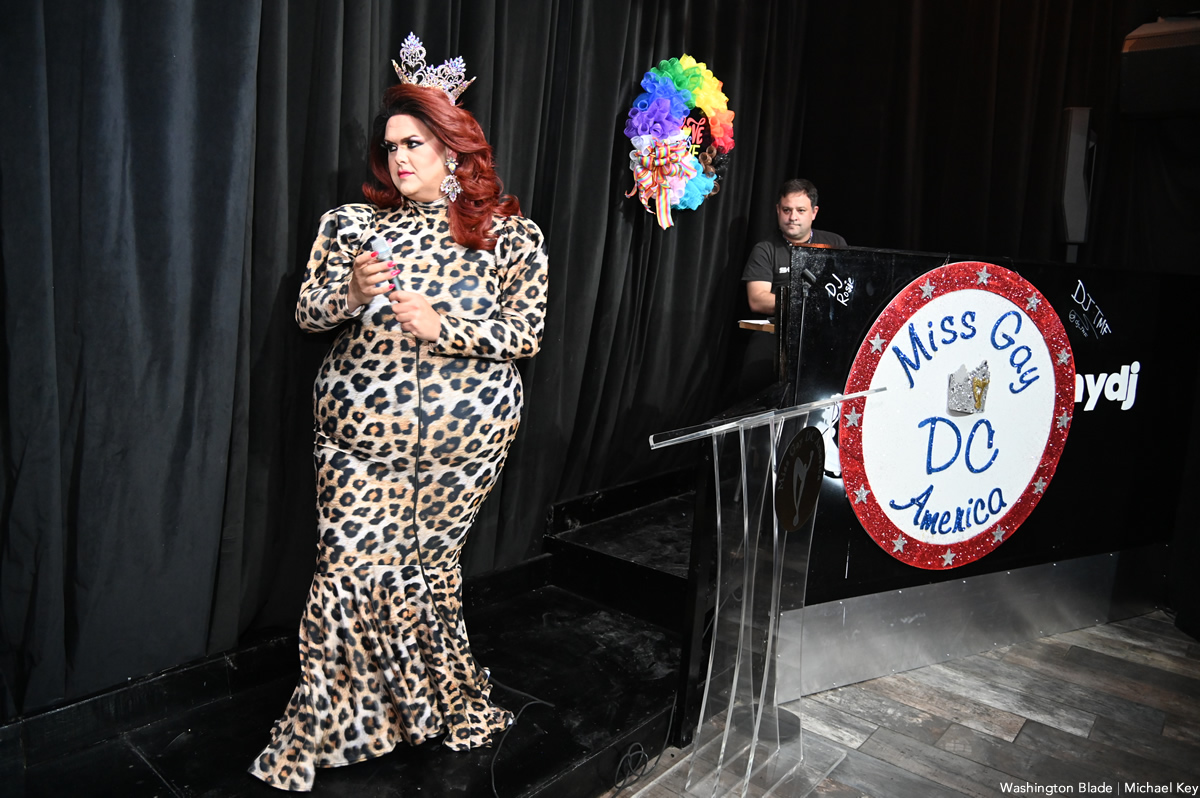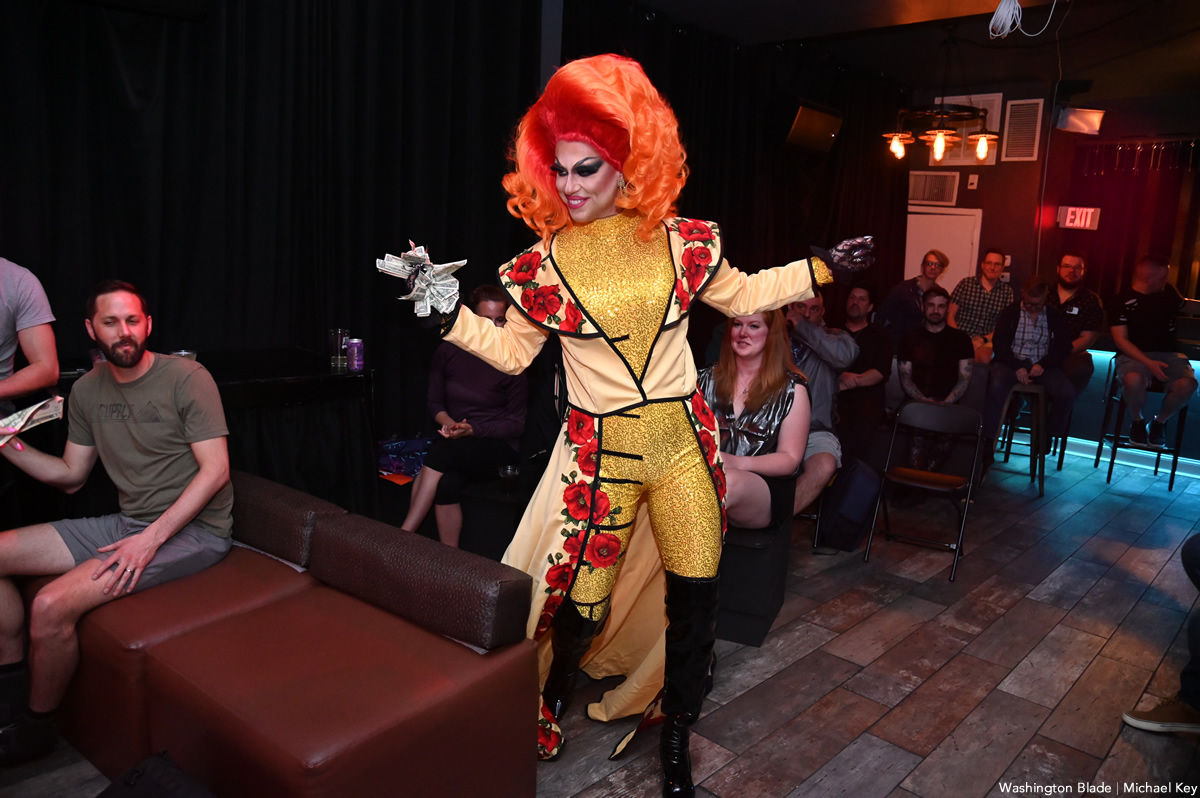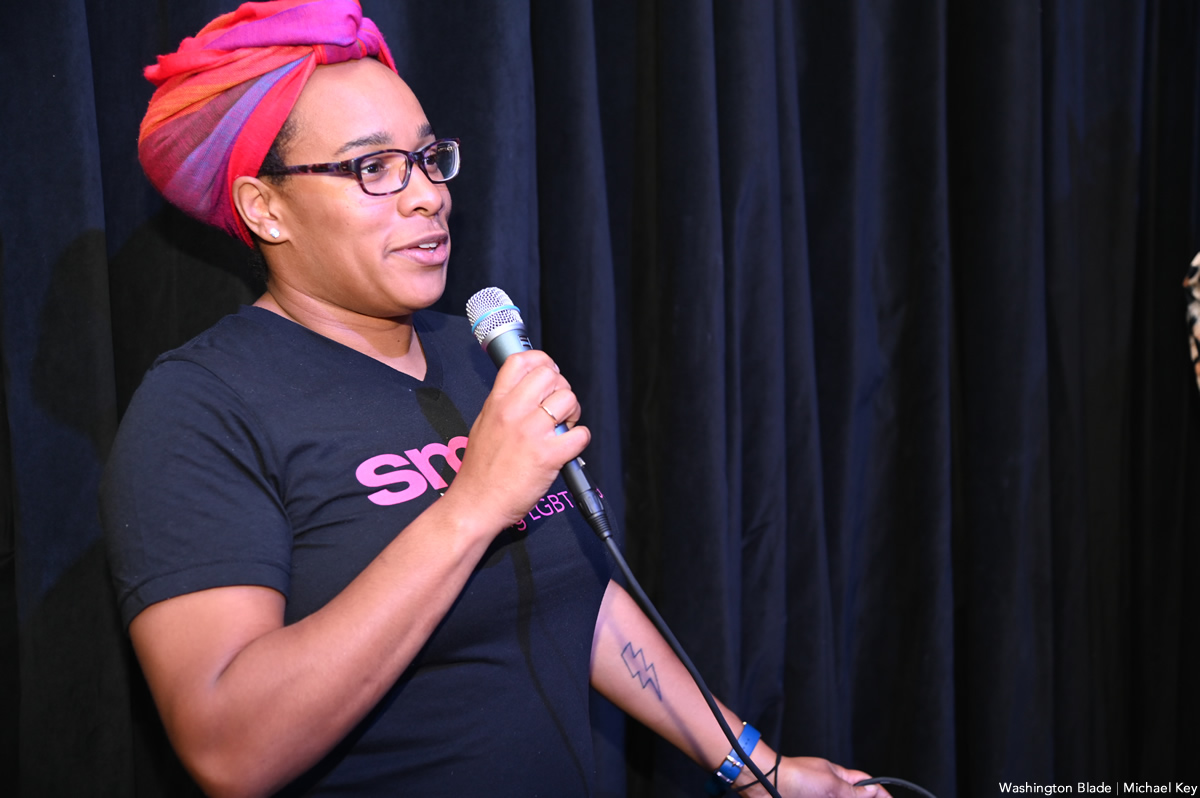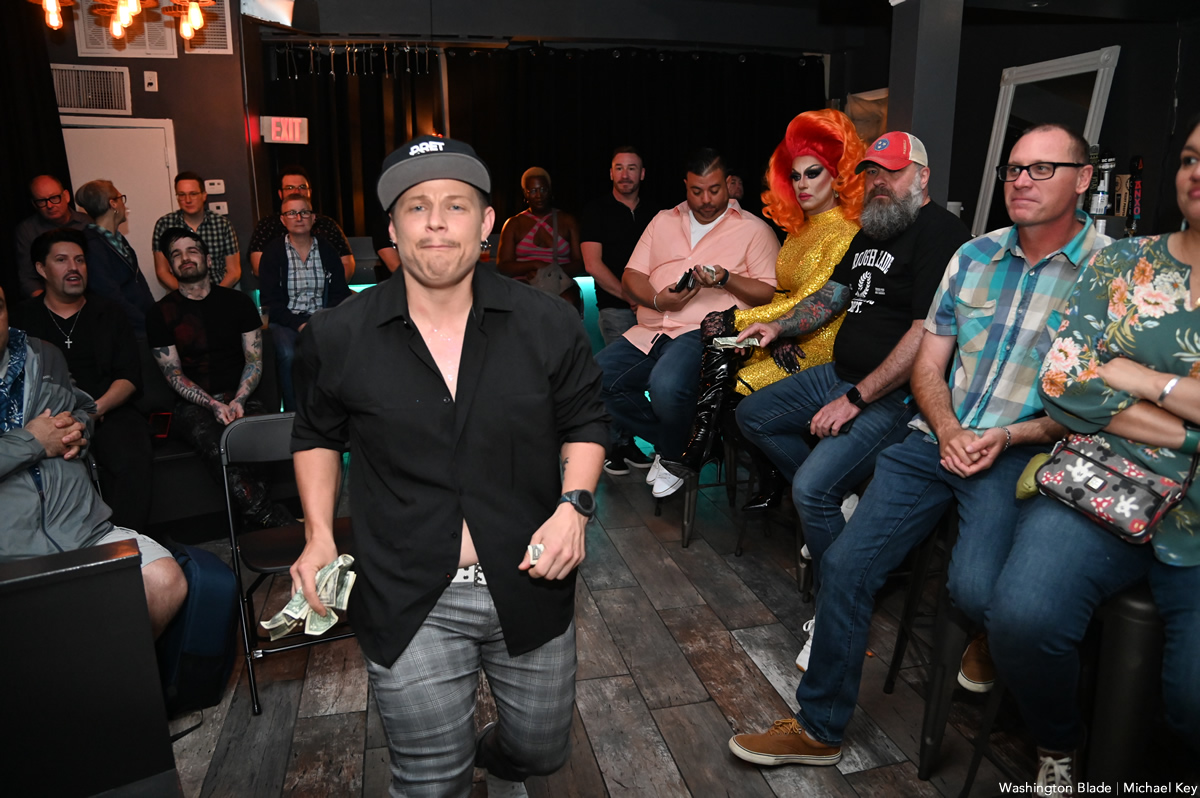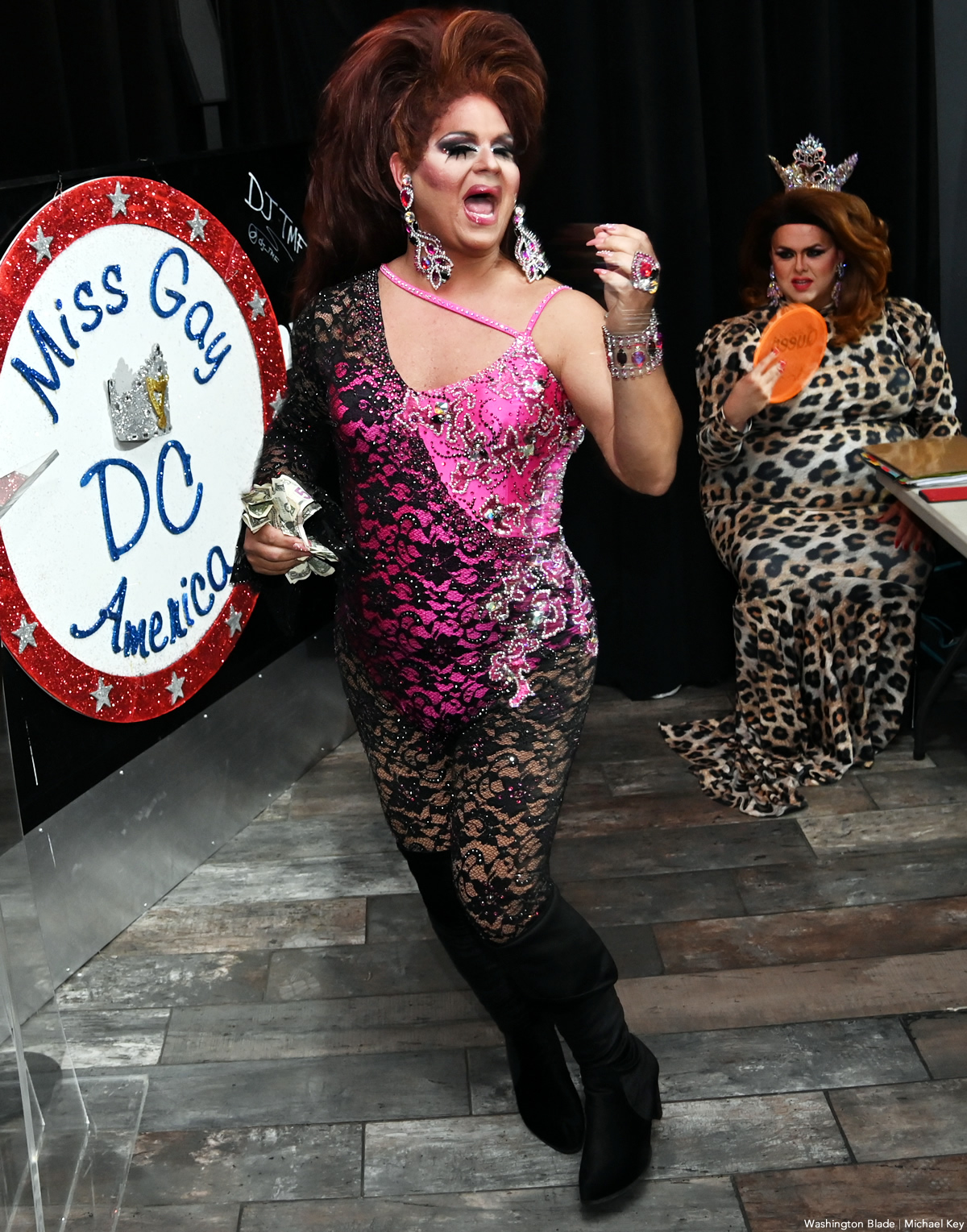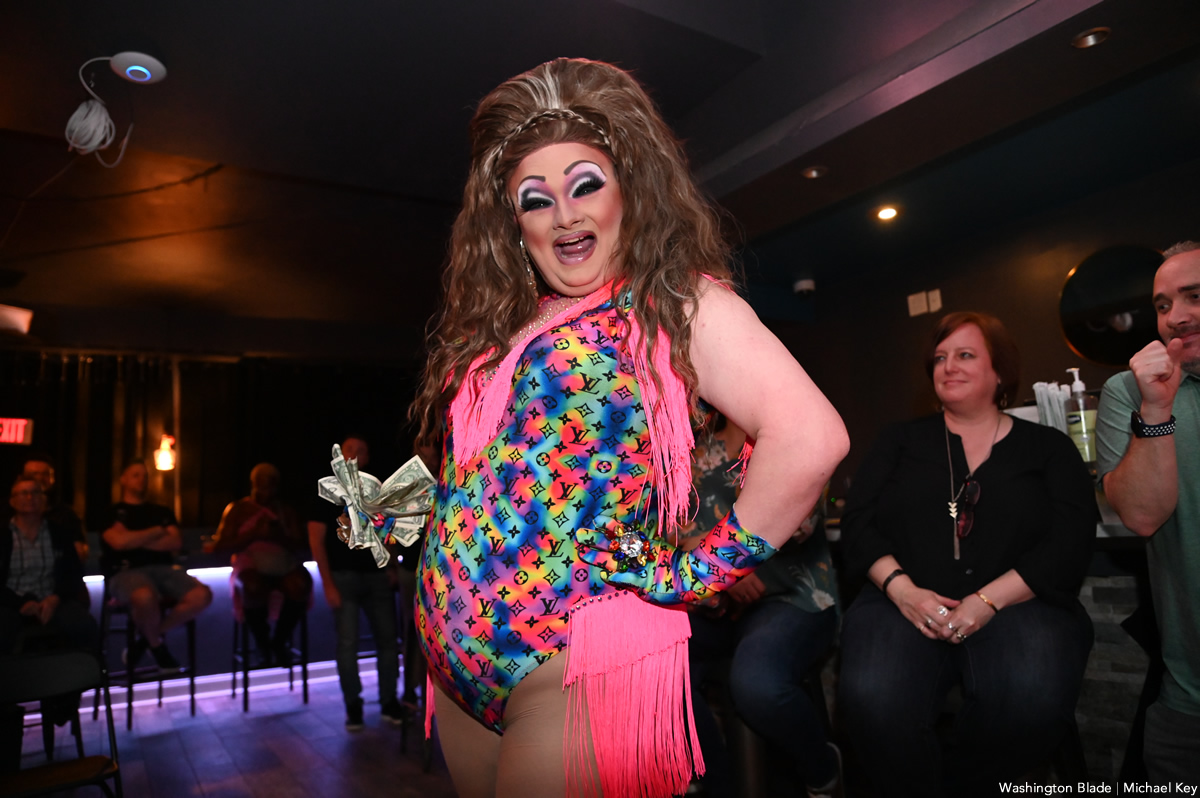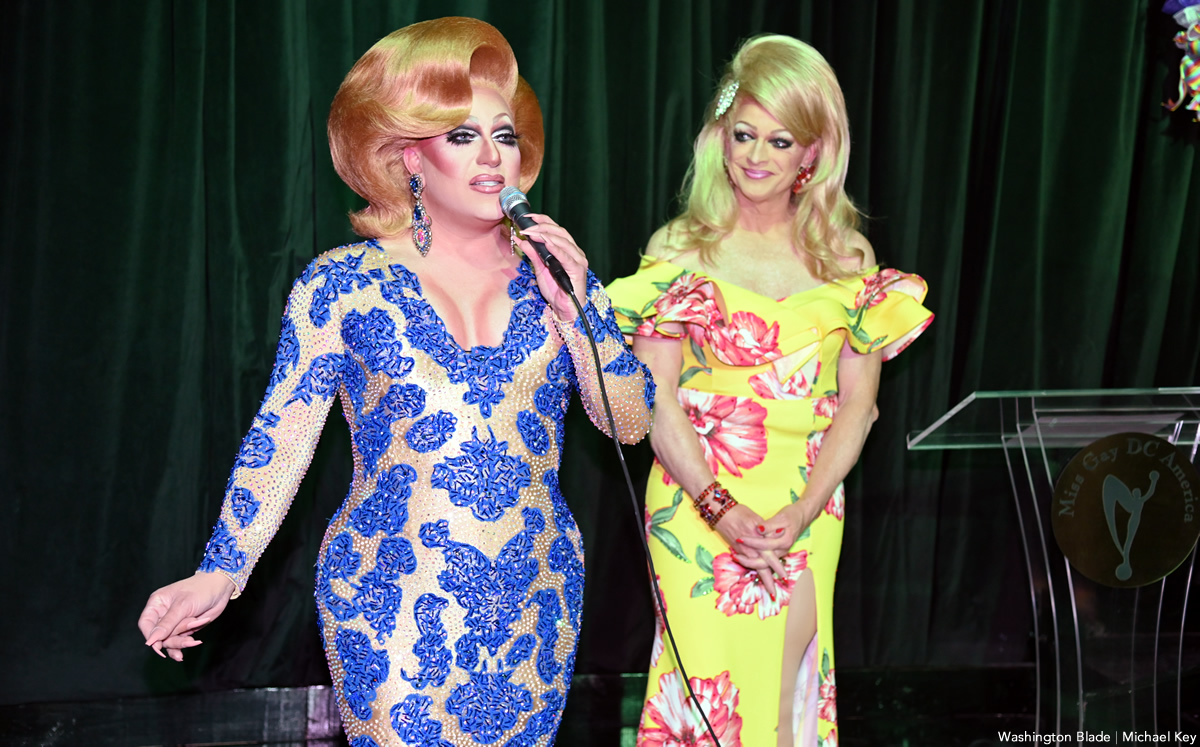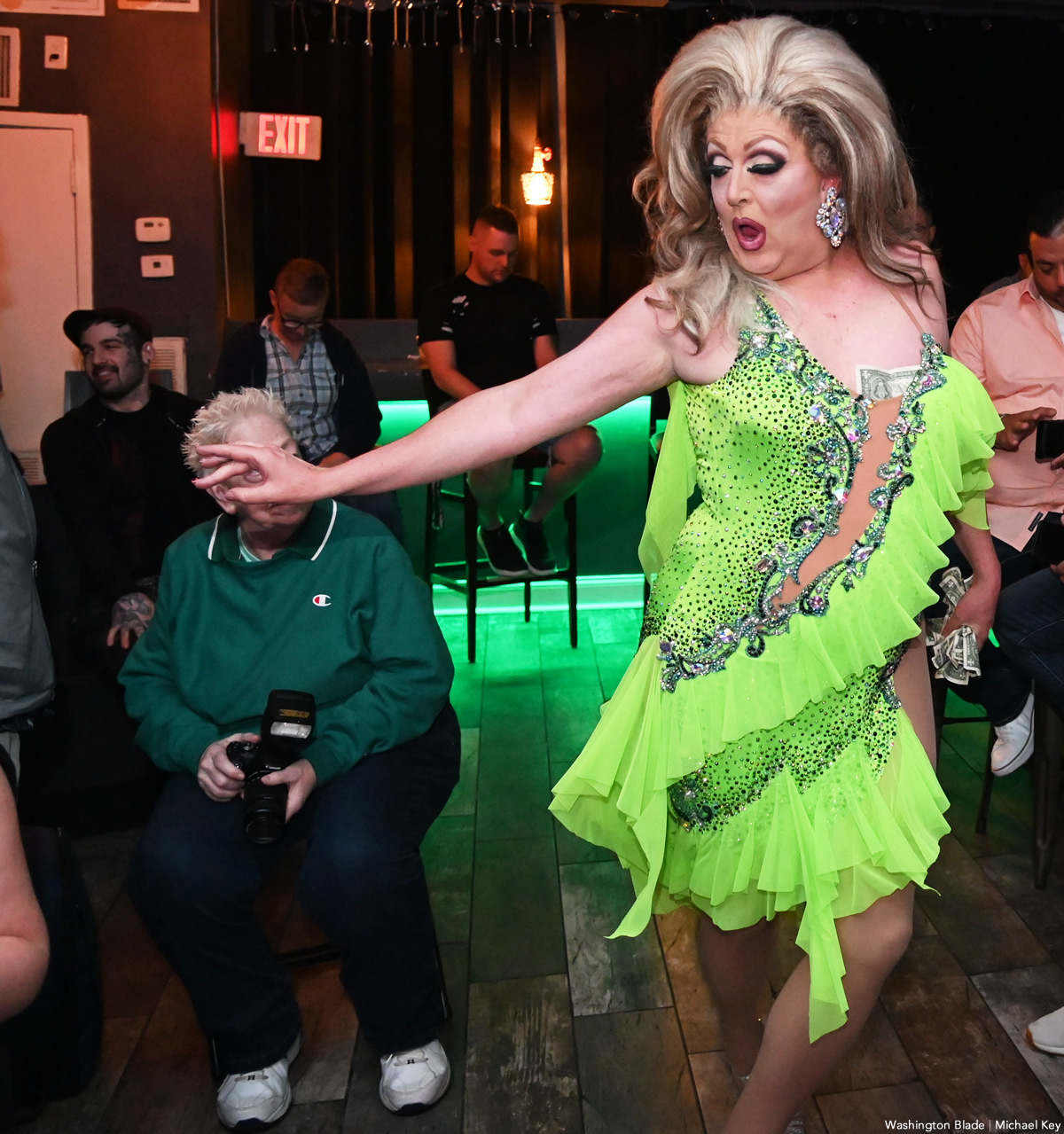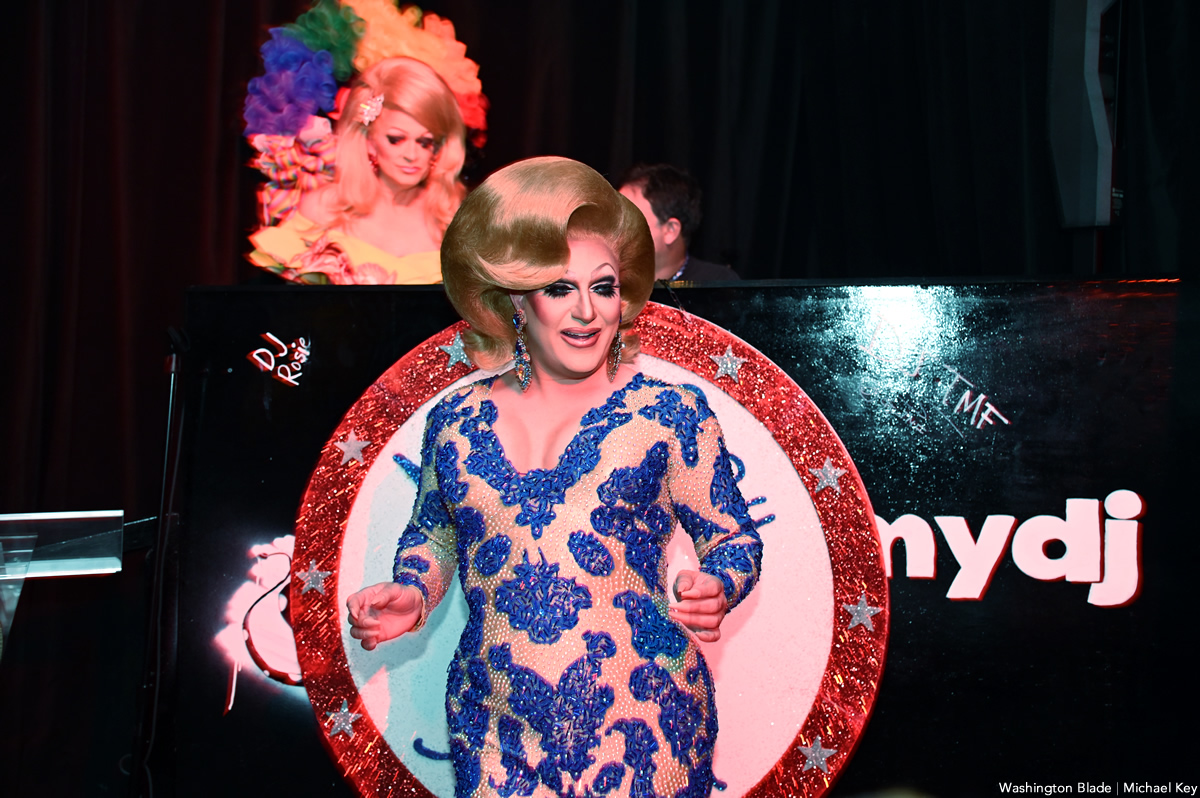 PHOTOS: 'Once Upon a Time . . .' Spring Affair
The Gay Men's Chorus of Washington holds annual gala at the Ritz-Carlton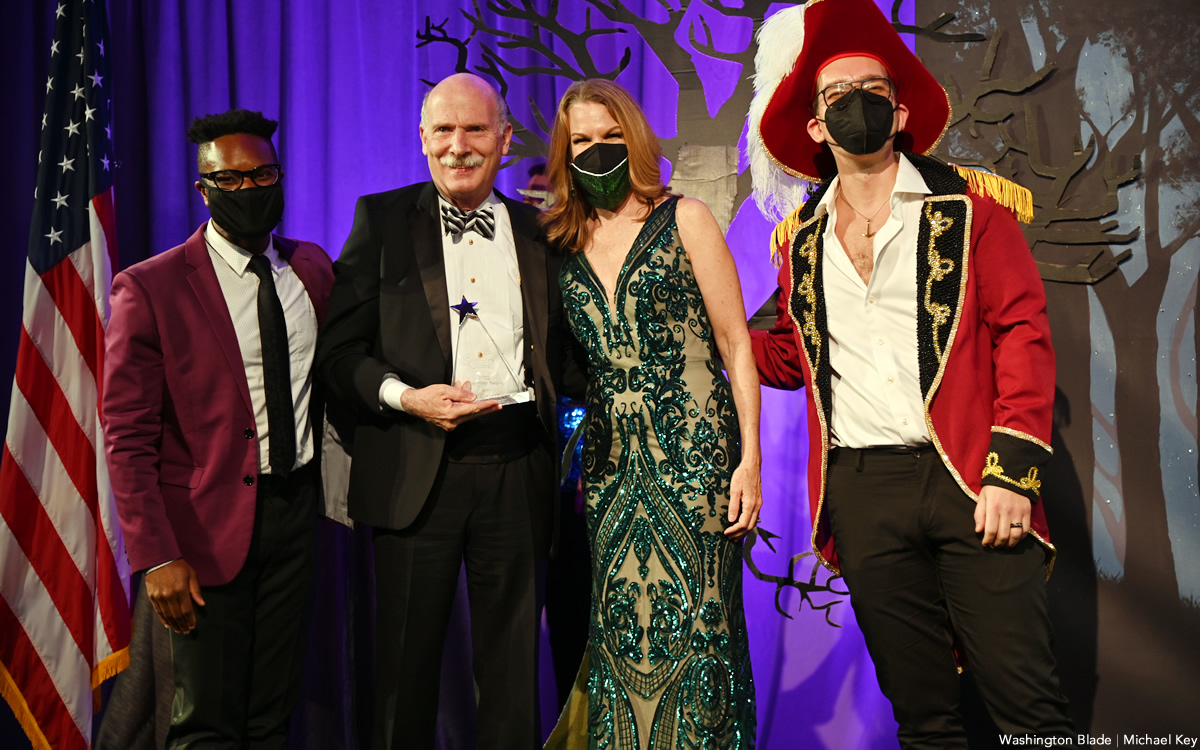 The Gay Men's Chorus of Washington held its annual Spring Affair gala dinner at the Ritz-Carlton on Saturday, May 14. Miss Richfield 1981 served as the guest host. Honorees included D.C. Council Chair Phil Mendelson, Metro Weekly and Robert Boaz (posthumous).
This year's theme was "Once Upon a Time . . ."
(Washington Blade photos by Michael Key)