Va. candidate calls conversion therapy ban, trans student policies 'overreach'
Republican Bob Frizzelle is running against Del. Karrie Delaney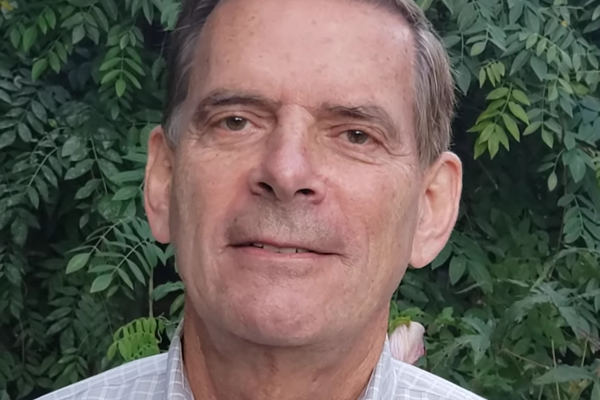 The Republican who is seeking to unseat Virginia state Del. Karrie Delaney (D-Fairfax County), challenged her on social media for supporting a law that bans so-called conversion therapy for minors and efforts to protect transgender students from bullying and harassment.
Bob Frizzelle tweeted on Sept. 28 a video stating Virginia's "new progressive laws" limit parents' right to know if their child "changes their gender in school" or their right to take their child to "gender counseling."

On Instagram and Facebook, Frizzelle criticized what he later told the Washington Blade was "overreach" by the state, and called out Delaney for supporting legislation that he felt stood between parents and their duty to ensure their children's wellbeing.

"You have a minor child under the care and guidance of their parents until they reach 18 and the state steps in and decides what is allowed and not allowed in terms of gender counseling," Frizzelle said.

"It seems conversion therapy is an exercise in cruelty and torture, and I'm not advocating that either, I wouldn't want that," he said. "But this is about counseling and parents being the main authority over what is best for their child instead of the state."

The American Medical Association, the American Psychological Association and a host of therapeutic professional organizations oppose the use conversion therapy, stating it is ineffective, harmful and not evidence-based.

Currently, 20 states and numerous localities, including D.C., ban the use of this discredited practice.

Delaney voted for House Bill 386, sponsored by state Del. Patrick Hope (D-Arlington County), and helped make Virginia the first Southern state to ban conversion therapy for minors.

"For the record, I'm proud to have taken that vote," Delaney told the Blade. "It's a debunked, unethical practice that is proven to harm children."

"In my view, it's akin to fraud," added Sasha Buchert, senior attorney for Lambda Legal's D.C. office. "They're attempting to implement a practice that has been shown not to provide effective treatment and is grounded not in science and medicine but in ideology."

But, contrary to Frizzelle's claim, parents can still take their children to LGBTQ counseling.

Both Delaney and Buchert emphasized the conversion therapy ban does not prevent parents from taking their children to a licensed therapist if they are struggling with understanding their gender identity or sexual orientation. They agreed that therapy must be evidence-based and proven, not abusive, or according to Buchert, "torture."

According to a lawsuit filed in New Jersey in 2015 in which victims successfully shut down a religious organization practicing conversion therapy despite the state's ban, "therapy" sessions involved "humiliating" acts, including reliving past abuse and enduring homophobic slurs as part of "talk therapy."

"Remember, we're talking about children," Delaney said. "Hearing from some of those survivors, it's pretty horrific."

Last year, Delaney was one of four Democrats who killed House Bill 966, sponsored by state Del. Wendell Walker (R-Lynchburg), that would have allowed conversion therapy for minors if counseling involved "nothing more than 'talk therapy.'"

"Anyone with any experience in this field knows it doesn't have to be a physical type of therapy to do harm," Delaney said. "'Talk' is a powerful tool. We license professions if there is harm that can be done. That applies to therapists in Virginia."

Frizzelle also challenged Delaney's support for the Virginia Department of Education model policies for protecting trans students from bullying and harassment in school.
He said the policies enable schools to change a student's information in their records, such as their pronouns, without notifying parents.

"I haven't read the trans statute," Frizzelle admitted candidly. "But I think the school may tell the parents only if it wants to. The school then gets to decide to tell parents, if it wants to, if there is a significant event regarding their child. Should the school have this discretion?"

However, nothing in the governing statute passed last year prevents parents from receiving information about their child, according to Delaney, who was one of the House bill's numerous sponsors.

"This bill does not take away any parental rights," Delaney said. "Parents are not barred from having access to information about their students. There's nothing in this law that says parents cannot be informed about their student."

Delaney pointed out the purpose of the statute is to direct the state Department of Education and local school boards to develop policies that, according to its text, "address common issues regarding transgender students in accordance with evidence-based best practices."

The text also states school policies are to protect trans students in "compliance with applicable nondiscrimination laws."

"The purpose of these policies is to maintain a safe and supportive learning environment that is free from harassment so these kids can learn," Delaney said.

Buchert added that LGBTQ youth reported "in study after study" high rates of harassment, bullying and discrimination from other students, teachers and administrators, particularly if they also were students of color.

"It leads you to missing school, it makes you not want to come to your gym class, it makes you fearful and leaves you pushed out into the school-to-prison pipeline," she said.

Buchert also looked at the student privacy aspect of the law as necessary to protect LGBTQ students until they are ready to come out to their friends and family.

She said part of protecting students is giving them a safe space to learn more about themselves and who they are in the world, instead of forcing them out of the closet before they are ready.

"Your family may not be prepared or well-suited to help you navigate those unique struggles," Buchert said, pointing out that while some parents are understanding and supportive, others might push the child out of the home to fend for themselves.

"And that's why the LGBTQ youth homeless rate is so high," Buchert said. "Forcibly outing them before they or their families are ready can be extremely harmful. The things Frizzelle is supporting would cause serious harm to LGBTQ youth and their families."

Both Virginia's conversion therapy ban and trans student protections passed with bipartisan support, and Delaney said they were examples of legislators doing their job to protect vulnerable children in the commonwealth.

But Frizzelle was still uncomfortable with how he perceived rights were balanced in these bills.

"I think this is such a thorny issue because you want to treat everyone with respect," Frizzelle told the Blade. "And the reason I made the video and I have the objection is I'm uncomfortable with parents being separated from their children's care by the state like this. I think that is not the proper function of the state."

Delaney pointed it this in fact is the proper role of the state: To protect children whom studies have shown to be vulnerable targets of harassment, discrimination and abuse.

"What we're trying to do as a legislature is protect these children," Delaney said. "And Frizzelle is dividing parents over a problem that is manufactured and not based in fact, and that is very sad."

Equality Virginia Executive Director Vee Lamneck agreed that the government has the authority and the duty to protect vulnerable people from harm. They also stated the government has the additional responsibility of ensuring everyone can benefit equally from public goods, such as receiving an education free from harassment.

"The government has the authority—and is supposed to use it—to protect vulnerable people from harm," Lamneck said. "Laws that ensure transgender students can benefit from public education, and that LGBTQ young people are not subjected to practices that are known to cause lasting psychological damage, fall squarely within that authority and obligation."
"No one, including parents, should be permitted to endanger the health and wellbeing of children in the ways prohibited by those laws," added Lamneck.
17th Street High Heel Race draws large crowd
D.C. Mayor, three Council members, police chief mingle with drag queens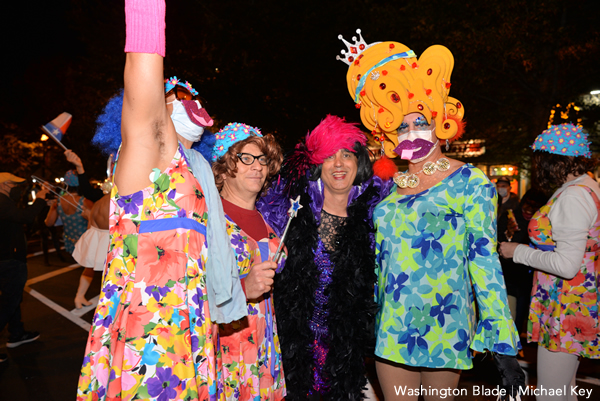 Close to 1,000 spectators turned out Tuesday night to watch D.C.'s 34th Annual 17th Street High Heel Race in which several dozen men dressed in drag and wearing colorful high heel shoes raced along a three-block stretch of 17th Street near Dupont Circle.
As she has in past years, D.C. Mayor Muriel Bowser, whose office organizes the annual event, gave the official signal for the runners to start the race from a stage at the intersection of 17th and R streets, N.W.
Joining the mayor on the stage was Japer Bowles, who Bowser recently named as director of the Mayor's Office of LGBTQ Affairs, which plays the lead role in organizing the High Heel Race.
Also appearing on stage after being introduced by Bowser were D.C. Council Chair Phil Mendelson (D-At-Large) and Council members Robert White (D-At-Large) and Brooke Pinto (D-Ward 2).
Bowser, who along with the three Council members delivered brief remarks before the start of the race, said the event highlights the city's diversity and resilience coming after over a year of coping with the COVID-19 pandemic.
"What we want the world to know – that even in a pandemic, even when we had to trim the budget, we stayed focused on how we can make life better for our LGBTQ community," Bowser told the crowd. "And we're going to keep on doing it," she said. "We're investing in making sure everybody in our community is accepted and safe."
D.C. Police Chief Robert Contee, who walked along the three-block section of 17th Street before the race began, was greeted warmly by bystanders, some of whom called out his name to welcome him to what has become the city's largest Halloween celebration.
"This is a great event," Contee told the Washington Blade. "I enjoy coming out to be among D.C. residents and all who find our D.C. culture," he said. "It's just a great evening, so we're happy to be out here supporting our community."
Members of the D.C. police LGBT Liaison Unit were among the police contingent on duty at the event and overseeing the closing of the streets surrounding 17th Street.
Like past years, many of the race participants and dozens of others dressed in Halloween costumes paraded up and down 17th Street beginning at 6:30 p.m., more than two hours before the start of the race, which was scheduled to begin at 9 p.m.
However, the mayor this year gave the signal to start the race at about 8:35 p.m. Although a large number of drag runners participated in the race, some who planned to join the race didn't make it to the starting line in time because they expected the race to begin at 9 p.m. as advertised, according to people in the crowd who knew those who missed the race.
To ensure that everyone had an opportunity to participate, Bowles and others from the mayor's office agreed to hold a second race about a half hour after the first one. The number of participants in the second race appeared to be about the same as those who joined the first race, indicating many of the drag participants ran twice.
"This is a special treat," said one bystander. "We got to see two races instead of one."
The High Heel Race was cancelled last year due to restrictions related to the COVID pandemic. Many in the crowd watching the race on Tuesday night said they were delighted the city decided to go ahead with the event this year at a time when other large events continue to be canceled or postponed.
Also similar to past years when the High Heel Race took place, the restaurants and bars that line 17th Street were filled on Tuesday night, including the gay bars JR.'s and Windows as well as the longtime LGBTQ-friendly Annie's Paramount Steakhouse.
Prior to the mayor's arrival, gay local radio and TV personality Jimmy Alexander of DCW 50 TV served as host to a drag show and costume contest on the stage. DCW 50 also set up and hosted a separate stage on the sidewalk next to JR.'s bar in which race participants and others dressed in costumes were invited to have their pictures taken and provided with copies of the photos of themselves.
"I think it's amazing," Bowser told the Blade after the completion of the first race. "It's good to be back. It was tough missing a year of activities," she said referring to the business shutdowns brought about by the pandemic. "We had a lot of great, beautiful racers. And so, I'm really excited about it."
To see more photos from this event, click here.
Gay attorney's plans to run for Del. Senate foiled by redistricting
Activists say move will 'dilute' LGBTQ vote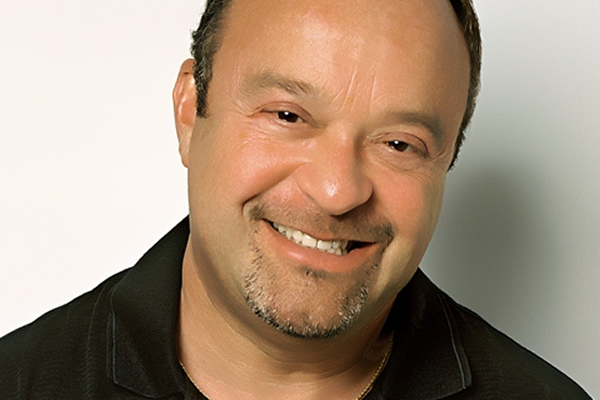 Plans by Delaware gay attorney and Democratic Party activist Mitch Crane to run for a seat in the Delaware State Senate in a district that included areas surrounding the town of Lewes, where Crane lives, and Rehoboth Beach ended abruptly this week when state officials approved a redistricting plan that removes Crane's residence from the district.
The seat for which Crane planned to run is in Delaware's 6th Senate District which, in addition to Lewes and Rehoboth, includes the towns of Dewey Beach, Harbeson, Milton, and surrounding areas, according to the state Senate's website.
The seat is currently held by Ernesto "Ernie" Lopez, a moderate Republican who became the first Hispanic American elected to the Delaware Senate in 2012. Lopez announced in July that he would not seek re-election in 2022.
The redistricting plan, which was approved by leaders of the Democratic-controlled Delaware General Assembly, places the section of the Lewes postal district where Crane lives into the 19th Senate District. Crane said that district is in a heavily Republican and conservative part of the state dominated by supporters of President Donald Trump who remain Trump supporters.
Under Delaware law, changes in the district lines of state Senate and House districts, which takes place every 10 years following the U.S. Census count, are decided by the Delaware General Assembly, which is the state legislative body.
Crane told the Washington Blade that neither he nor any other Democrat would have a realistic chance of winning the State Senate seat next year in the 19th District.
"Jesus could not win in that district if he was a Democrat," said Crane.
Crane said a Democratic candidate could win next year in the reconfigured 6th Senate District now that incumbent Lopez will not be seeking re-election.
The Cape Gazette, the Delaware newspaper, reported in an Oct. 22 story that Crane was one of at least two witnesses that testified at a two-day virtual hearing held Oct. 18-19 by a State Senate committee, that the proposed redistricting would dilute the LGBTQ vote in the 6th District and the draft proposal should be changed.
"The proposed lines remove a significant percentage of the LGBTQ residents from the current 6th District where most of such residents of southern Delaware live and place them in the 19th District which has a smaller such population," the Cape Gazette quoted Crane telling the committee. "By doing so, it dilutes the impact of the gay community which shares political beliefs," the newspaper quoted him as saying.
"The proposed lines dilute the voting power of the LGBTQ community in addition to others who respect diversity," the Cape Gazette quoted 6th District resident Sandy Spence as telling the committee.
In an Oct. 10 email sent to potential supporters before the redistricting plan was approved, Crane said he believes he has the experience and record that make him a strong candidate for the state Senate seat. He is a former chair of the Sussex County Democratic Party, where Rehoboth and Lewes are located; and he currently serves as an adjunct professor at Delaware State University's graduate school, where he teaches American Governance and Administration.
He is a past president of the Delaware Stonewall PAC, a statewide LGBTQ advocacy group, and he's the state's former Deputy Insurance Commissioner.
"I intend to focus on smart growth in Sussex County; work on the problems of homelessness and the need for affordable housing; and assuring that this district receives its fair portion of tax dollars," he said in his Oct. 10 email message announcing his candidacy.
Crane said he posted a Facebook message on Oct. 26 informing supporters that the redrawn district lines removed him from the district, and he is no longer a candidate.
MSNBC's Capehart to host SMYAL's Fall Brunch Nov. 6
Ashland Johnson to serve as keynote speaker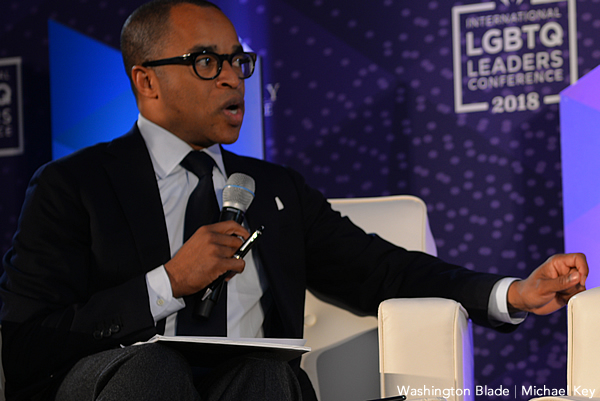 Pulitzer Prizing-winning gay journalist Jonathan Capehart, the anchor of MSNBC's "Sunday Show with Jonathan Capehart," will serve as host for the 24th Annual SMYAL Fall Brunch scheduled for Saturday, Nov. 6, at D.C.'s Marriott Marquis Hotel.
The annual Fall Brunch serves as one of the largest fundraising events for SMYAL, which advocates and provides services for LGBTQ youth in the D.C. metropolitan area.
"Each year, a community of advocates, changemakers, and supporters comes together at the Fall Brunch to raise much-needed funds to support and expand critical programs and services for queer and trans youth in the DMV area," a statement released by the organization says.
The statement says attorney and former Division I women's collegiate basketball athlete Ashland Johnson will be the keynote speaker at the SMYAL Fall Brunch. Johnson founded the sports project called The Inclusion Playbook, which advocates for racial justice and LGBTQ inclusion in sports.
Other speakers include Zahra Wardrick, a SMYAL program participant and youth poet; and Leandra Nichola, a parent of attendees of Little SMYALs, a program that SMYAL says provides support for "the youngest members of the LGBTQ community" at ages 6-12. The SMYAL statement says Nichola is the owner and general manager of the Takoma Park, Md., based café, bar, retail, and bubble tea shop called Main Street Pearl.
According to the statement, the SMYAL Fall Brunch, including a planned silent auction, will be live streamed through SMYAL's Facebook page for participants who may not be able to attend in person. For those attending the event in person, proof of COVID-19 vaccination will be required, and masks will also be required for all attendees when not actively eating or drinking, the statement says.
The statement says that for attendees and supporters, the Fall Brunch is "a community celebration of how your support has not only made it possible for SMYAL to continue to serve LGBTQ youth through these challenging times, it's allowed our programs to grow and deepen."
Adds the statement, "From affirming mental health support and housing to fostering community spaces and youth leadership training, we will continue to be there for queer and trans youth together."