'Don't Say Gay' bill passes Fla. House Of Representatives
Seven Republicans voted against measure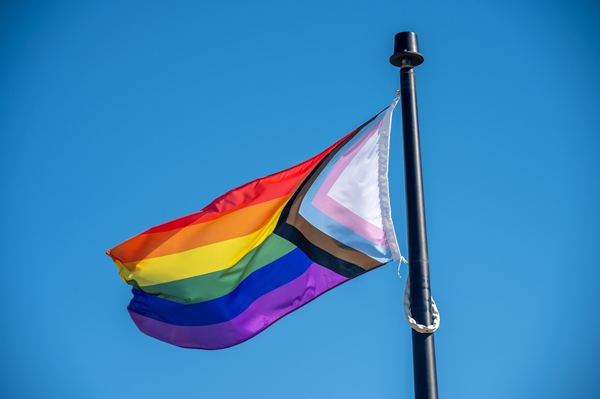 The Republican-controlled Florida House Of Representatives Thursday passed a piece of legislation colloquially referred to as the "Don't Say Gay" bill, which would ban classroom discussions of LGBTQ+ issues.
H.B. 1557, titled Parental Rights in Education bill, now heads to the GOP-controlled Senate, where it is expected to pass. After the Senate, it would head to the desk of Florida Republican Gov. Ron DeSantis, who has signaled support for the bill.
The House voted 69-47 in favor of the "Don't Say Gay" bill, with seven Republicans breaking from their party to vote against the legislation. One Democrat, state Rep. James Bush III, voted in favor of the bill. Bush did not immediately respond to the Blade's request for comment.
"This bill is so extreme that it inspired a rare rebellion within House GOP ranks as seven Republican lawmakers broke with leadership and opposed passage," said Nadine Smith, executive director of statewide LGBTQ+ group Equality Florida.
The measure, which has garnered national media attention and condemnation from the White House, would ban classroom discussions about sexual orientation and gender identity that are not "age-appropriate" in schools – though it is not clear what is considered "age-appropriate."
An earlier version of the legislation included an amendment that would effectively "out" LGBTQ+ students to their parents was abruptly withdrawn last week. The bill's author and chief sponsor, Rep. Joe Harding (R-22), called the "exaggeration and misrepresentation" in reporting about the amendment a "distraction."
Speaking to fellow lawmakers on the House floor Thursday, Harding said the bill is about "empowering parents" and improving the lives of children in the state.
"Creating boundaries at an early age of what is appropriate in our schools, when we are funding our schools, is not hate," he said. "It's actually providing boundaries, and it's fair to our teachers and our school districts to know what we expect."
Opponents also took to the floor in a final effort to convince lawmakers to vote "nay." Out Rep. Carlos Guillermo Smith told his colleagues that he symbolically wore a rainbow Pride ribbon upside down "as a symbol that LGBTQ community in Florida is in distress."
"We are in distress because this bill is yet another attack on our community," he said. "This bill goes way beyond the text on its page. It sends a terrible message to our youth that there is something so wrong, so inappropriate, so dangerous about this topic that we have to censor it from classroom instruction."
In addition to the "Don't Say Gay" bill, the Florida House also passed the "Stop WOKE Act" (H.B. 7), which would limit how race, color, sex and national origin can be discussed in schools and workplaces. Opponents warn it could "sensor" discussions about systemic racism and sexism.
The House's passage of both measures drew widespread condemnation from LGBTQ+ advocates and Democrats across the country.
"If signed into law, these bills will have disastrous impacts on classrooms and workplaces," Equality Florida said in a statement. "They will turn Florida into a surveillance state and give the government broad license to censor conversations about American history, the origins of racism and injustice, and the existence of LGBTQ people."
The Human Rights Campaign (HRC), the nation's largest LGBTQ+ organization, also criticized the "Don't Say Gay" bill's passage, saying it "further stigmatizing LGBTQ+ people and isolating LGBTQ+ kids."
"LGBTQ+ people proudly exist across Florida, whether politicians approve or not — and we are part of America's past, present and future. Refusing to acknowledge our existence doesn't change any of that," said Cathryn M. Oakley, state legislative director and senior counsel at the HRC, in a press release. "The 'Don't Say Gay or Trans' bill is a politically motivated, shameful effort to attack and endanger LGBTQ+ students. The Florida Senate must vote this discriminatory piece of legislation down."
Polling from the Public Opinion Research Lab (PORL) at the University of North Florida found 49% of Floridians oppose the legislation while 40% approve.
Two young House pages just approached me on the floor and discreetly thanked me for defending LGBTQ youth. One student told me they were in tears during my debate.

To all LGBTQ youth- we see you, you're loved and your lives are worth fighting for! #SayGay #PROTECTTRANSYOUTH 🏳️‍🌈🏳️‍⚧️ pic.twitter.com/SVoejYtvpp

— Rep. Carlos G Smith (@CarlosGSmith) February 24, 2022
Largest Fla. school district rejects LGBTQ History Month
Miami-Dade School Board rejected proclamation by 8-1 vote margin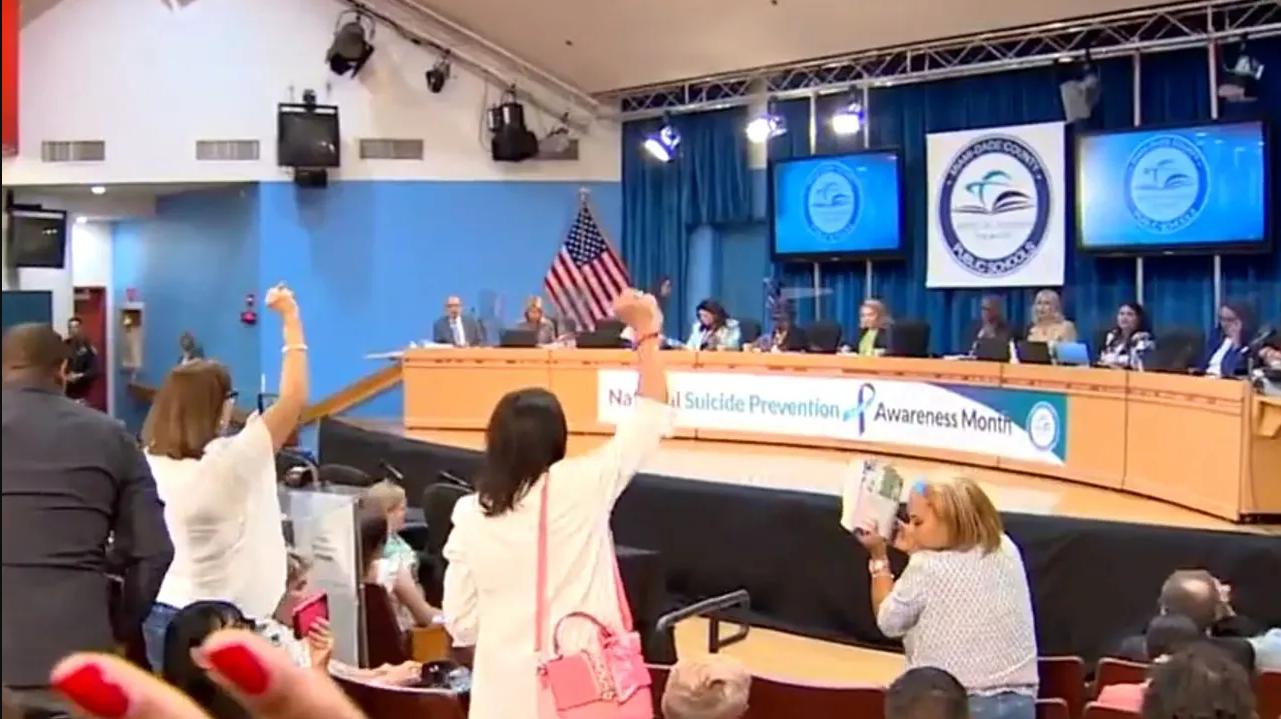 The Miami-Dade School Board on Wednesday rejected, by an 8-1 vote, a proclamation recognizing October as LGBTQ History Month in the district. This proclamation mirrored a nearly identical proclamation approved by the board with a 7-1 vote last year.
The board's lone non-voting student advisor Andrea S. Pita Mendez, told WPLG that she was very scared during the meeting. School security had to intervene when the crowd got rowdy after Mendez, 17, said she supported the recognition of LGBTQ History Month after talking to her peers.
"Our students want this to pass," said Mendez.
School board member Luisa Santos, who represents District 9, told WPLG she was outraged by the way the adults who were in the room disrespected Mendez. Some of the adults booed the high school student who was attending the second meeting of her term.
The measure, introduced by board member Lucia Baez Geller, would have symbolically declared October LGBTQ History Month in Miami-Dade County Public Schools and included a request to district staff to explore ways to support 12th grade civics teachers interested in including landmark U.S. Supreme Court cases on marriage equality and nondiscrimination in their course work.
During the public comments, many of the statements made were decidedly homophobic and transphobic with emphasis on religious freedoms and parental rights. Amid the mention of religion WPLG noted that MaryBeth Loretta, a clinician at the Alliance for LGBTQ+ Youth, asked the members to support the recognition "like Christ would do."
The Miami-Dade School Board's majority during the debate made statements that indicated that the vote to reject was due to seeing the proclamation being in conflict with the state's Parental Rights in Education bill, also known as the "Don't Say Gay" law.
Eulalia Maria Jimenez, the chair of Moms for Liberty Miami-Dade, asked the school board members to vote against the recognition and said it equated to "indoctrination."
"Tonight's vote is one more proof point of the sweeping chilling effect of Florida's discriminatory Don't Say LGBTQ law and the toxic anti-LGBTQ environment being fostered by Gov. DeSantis," said Equality Florida Senior Political Director Joe Saunders.
"The Don't Say LGBTQ law is rooted in the same dangerous tropes about LGBTQ people and baseless attacks on teachers that were on full display in public comments at last night's hearing. We are shocked and alarmed to see this reversal from the Miami-Dade School Board. This is a horrible signal to send to the thousands of LGBTQ youth in Miami-Dade County public schools. Voting down this simple recognition of our LGBTQ community makes our schools less safe."
In a statement released Thursday, Equality Florida, the largest statewide LGBTQ rights group, thanked Baez-Geller, who sponsored the LGBTQ History Month proclamation [and] "stood strong in the face of unprecedented vitriol from extremists last night."
"Nearly every board member opposing the resolution voiced their belief that the proclamation violated the Don't Say LGBTQ Law, further evidence of the sweeping censorship of this law. Across the state, the law has fueled bans on books and 'safe space' stickers and has led to dangerous policies targeting transgender students. Miami-Dade County Public Schools have a long history of leading on common sense policies that include, recognize, and protect LGBTQ youth. Last night, board members abandoned that mission in service to anti-LGBTQ fear, misinformation, and a governor obsessed with a future presidential run," the statement added.
Fla. sued over exclusion of transgender healthcare from Medicaid
Lambda Legal among groups that filed suit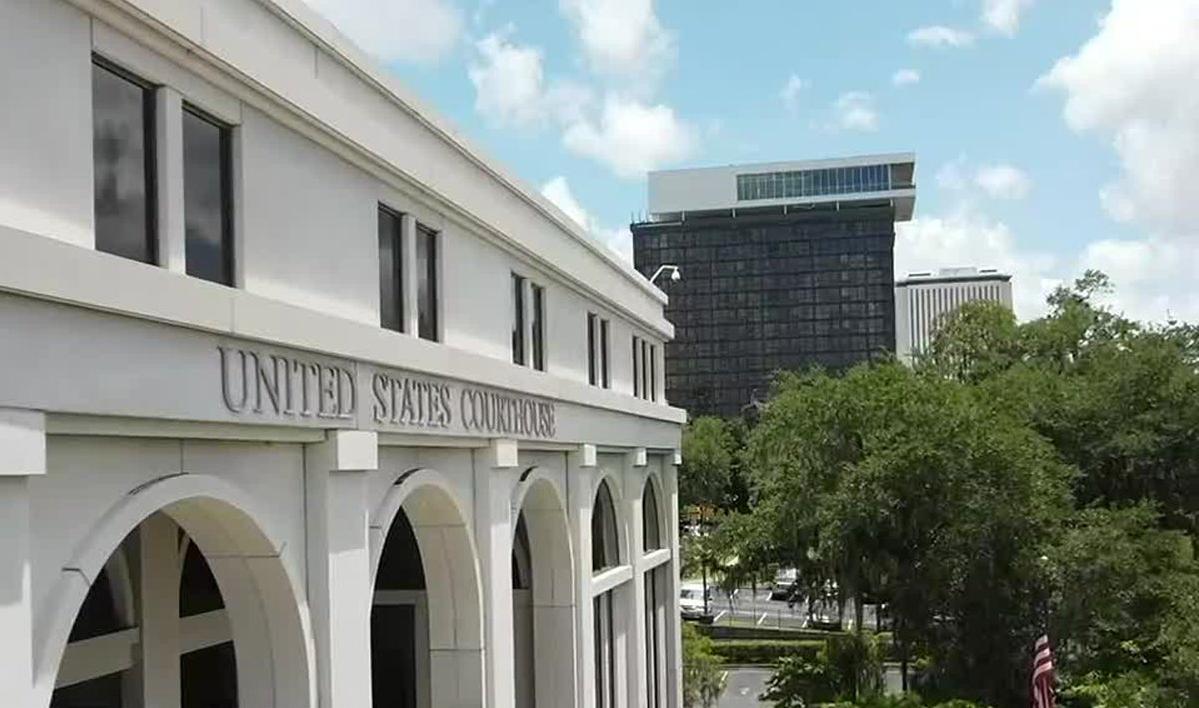 An international law firm and a coalition of LGBTQ and healthcare advocacy groups filed a complaint Wednesday challenging a Florida rule that excludes transgender-related medical care from Medicaid reimbursements.
The lawsuit was filed with the U.S. District Court for the Northern District of Florida against the state's Agency for Health Care Administration by Lambda Legal, the National Health Law Program, Florida Health Justice Project, Southern Legal Council and the law firm Pillsbury Winthrop Shaw Pittman on behalf of a group of trans minors and their families.
After Florida's rule went into effect on Aug. 21, Medicaid coverage exemptions were carved out for gender affirming healthcare that is deemed essential for the treatment of gender dysphoria by all medical societies and organizations with relevant clinical experience.
As the parents of one plaintiff wrote, in a statement: "We believe providing our daughter with the medical care that she needs and is recommended by her doctors for her gender dysphoria is imperative to ensure her health and well-being. The state's decision to stop covering medically necessary gender-affirming medical care through Medicaid is tragic. It is cruel and dehumanizing."
Shortly after Florida's rule was finalized on Aug. 1, the Los Angeles Blade reported the objections of federal health officials at the U.S. Centers for Medicare and Medicaid Services and the U.S. Department of Health and Human Services' Office of Civil Rights.
🚨 Breaking News: #LGBTQ+ and Health Advocacy Groups are suing to block #Florida's Anti-Trans #Medicaid Health Care Rule

🔗 Read @SouthernLegal's Press Release: https://t.co/fqPE0zqu3l

🔗 Meet the plaintiffs: https://t.co/UoSSE3EITg pic.twitter.com/cx6yrpl1WF

— TransinclusiveGroup (@TransinclusiveG) September 7, 2022
Both agencies committed to doing "everything within our authority to protect Medicaid beneficiaries' access to care and prevent discriminatory policies from taking effect." Also at that time, Lambda Legal told the Blade the group was considering "all possible avenues for challenging this discriminatory rulemaking."
CMS did not immediately return a request for comment Wednesday on whether legal action against the rule is being considered at this time.
The nonprofit Movement Advancement Project think tank tracks the status of Medicaid coverage for trans related healthcare across all U.S. states, jurisdictions and territories, noting that trans patients often face obstacles to receiving care in states whose Medicaid programs neither explicitly affirm nor explicitly exclude coverage.
Fla. student activists oust anti-LGBTQ school board members
'We shouldn't give up on Florida just yet'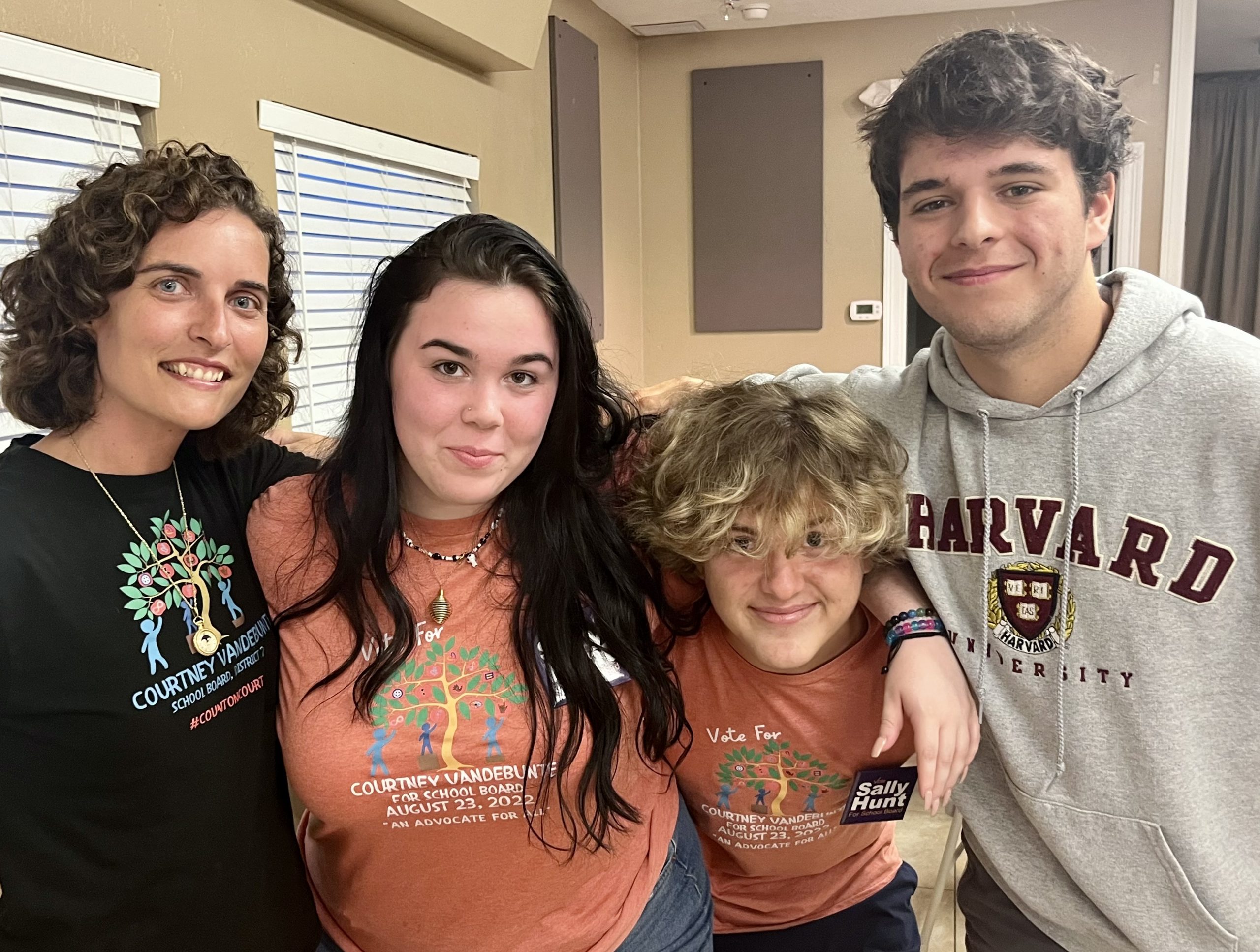 After months of political organizing on behalf of candidates running to replace two anti-LGBTQ members of the school board in deep red Flagler County, Fla., rising high school senior Cameron Driggers was ready to celebrate their improbable electoral wins this week.
The upset shows that even voters in very conservative districts can see the dangers of extremism, Driggers told the Los Angeles Blade by phone Wednesday evening. "It was a great feeling," he said, proof that "we shouldn't give up on Florida just yet."
After the polls closed Tuesday night, Sally Hunt managed to eke out a razor thin victory against the far-right incumbent school board member for District 1, Jill Woolbright, who handily won her 2020 race and this year had secured the coveted endorsement of the state's Republican Gov. Ron DeSantis.
Courtney VandeBunte, meanwhile, beat GOP candidates Lance Alred and Will Furry in a three-way race for the school board seat representing District 2, which will be vacated by conservative Woolbright ally Janet McDonald (who is running for county commission.).
Six percentage points shy of the 50 percent threshold that would have allowed her to claim victory, however, VandeBunte will again face off against Furry in the November runoff elections, which is where Driggers' sights are now set. "We're not done," he told the Blade. "We're just getting started."
For Driggers, the outcome was a successful referendum on two "lunatics." (Woolbright made headlines last year after calling the police on a school librarian for offering books with LGBTQ themes and has characterized opposition to her position on the school board as the work of satanists.)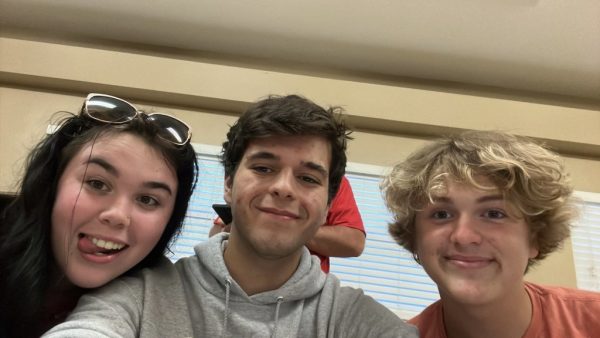 As co-founder and deputy director of Recall Flagler County School Board (Recall FCSB), Driggers and his friends Jack Petocz and Alysa Vidal mobilized a massive political organizing effort in the weeks and months ahead of Tuesday's elections.
The group reached tens of thousands of voters through digital campaigns across multiple social media platforms and partnered with the Florida Democratic Party to "change hearts and minds" by knocking on nearly 5,000 doors, Driggers said.
"I think the contribution from my organizers and volunteers and Recall FCSB had a huge impact on the results," he said, adding that the margin of Hunt's victory over Woolbright was only about 800 votes.
Driggers said he was optimistic as the polls opened on Tuesday, but mindful that Republicans constitute the overwhelming majority of the area's elected representatives. Donald Trump carried Flagler County in the 2016 and 2020 presidential elections, winning 21 percent and 20 percent more votes than Hillary Clinton and Joe Biden.
Additionally, campaigning for Hunt and VandeBunte, "We were up against thousands of dollars from conservative super PACs," Driggers said. These groups, some with links to DeSantis, poured money into the race with mailers that made outlandish claims about the Democratic school board candidates, he said.
Cynicism towards politics is common among young people, Driggers said. But "nights like these prove you can effect change, even in the most conservative areas, with the most uphill battles."