Eastern Panhandle Pride brings celebration to rural W.Va.
'Martinsburg is an inclusive city'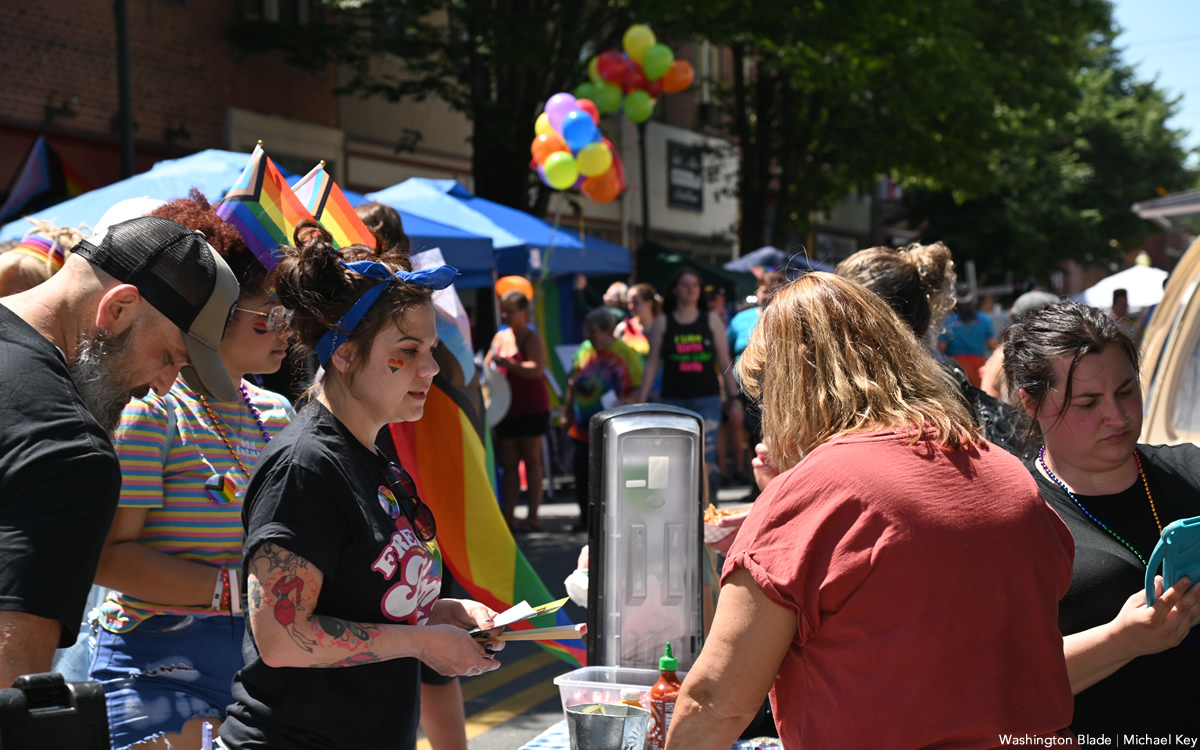 Smiling faces spilled into downtown Martinsburg, W.Va., on June 4, welcomed by booths swathed in rainbow colors lining the road.
The historic sight marked the first time that Martinsburg welcomed an official Pride celebration to its streets — but not all residents viewed the new event favorably. As the celebration came into full swing, two protesters marched straight to its center, carrying a sign with homophobic slurs and a seven-foot cross.
The protest quickly turned the heads of passersby. As more and more people approached the demonstration, a group of more than 30 attendees formed a circle around the protesters, separating them from the event. Some joined hands and, attempting to drown out the protesters' hatred, chanted: "Love wins!"
When Joe Merceruio began working at Eastern Panhandle Pride nine years ago, he set out to help unite the community of West Virginia's easternmost region, working with fellow organizers to create Pride celebrations in a Shepherdstown park.
But when assuming the role of president in 2019, he never anticipated that just three years later, the organization would be invited by the mayor of the panhandle's largest city to throw a celebration in the Berkeley County, W.Va. seat. "We've never had a city reach out to us and ask us to do Pride, it was always the other way around," he explained.
Born and raised in Martinsburg, Merceruio was moved by the way his community came together at this year's Pride celebration. After two years of restricted celebrations due to public health concerns, seeing so many people celebrate in person, including many allies, was deeply meaningful, he noted.
Beth Roemer, who helped organize this year's festivities, said she was especially proud of the way her community peacefully organized against the protesters — especially those young people she credited with leading the charge. The group was "surrounding them in a very passive way so that they couldn't do any more damage," she recalled.
Participating in Pride each year has shown Merceruio and Roemer alike the ways their community is changing, fueled by advocacy from LGBTQ individuals and allies within it.
Berkeley County is known for being more conservative, which meant that Roemer "wasn't sure" exactly "how far we had come" in accepting the LGBTQ community. But her hopes for inclusivity were quickly realized when she saw how many people supported this year's celebration.
"We had a local business downtown reach out to Joe and I, and he said he just never believed in a million years that we could have Pride downtown," she added. "He was super happy."
According to Merceruio, Pride offers an opportunity for community building especially important to rural West Virginians.
"I think you can let the stereotype of West Virginia interfere with the reality of the West Virginia that's really out there," he explained. "There is ignorance, there is hatred, but there's also a tremendous amount of love and support."
"It really gives people who want a community a chance to see that there is a community in Martinsburg," Roemer said. At this year's celebration, Roemer added that she met an 18-year-old woman who was able to attend Pride for the first time after her parents did not support her desire to go growing up. "She goes, 'Now I have a community,'" Roemer recalled.
As an organization that serves a primarily rural region, Eastern Panhandle Pride operates differently from many Pride organizations in major cities. Merceruio noted that there are some challenges associated with organizing Pride in a rural area, like receiving less attention from sponsors and having to work harder to find and provide resources.
Still, Merceruio said rural Pride celebrations have a certain charm that major Pride celebrations cannot always replicate.
"I have people that have texted me and said, 'We're so excited to do this, our 11-year-old daughter has been waiting for this,'" he explained. "I think you get more of a family atmosphere in rural areas."
Some of Merceruio's favorite moments from this year's Pride included this type of "personal interaction" with community members, he added. "I guess that's a bit more of what you get from a smaller town for Pride."
At this year's Pride, Martinsburg Mayor Kevin Knowles spoke directly to attendees, welcoming the celebration to the city's streets and reading a proclamation officially recognizing June 2022 as Pride month for the city.
"Martinsburg is an inclusive city. We include everybody, no matter where they come from or what they do," Knowles said at the event. "The city of Martinsburg is moving forward."
In the near future, Eastern Panhandle Pride hopes to continue to offer programming for the local LGBTQ community and its allies, and to further support community needs through advocacy. For Merceruio, this work is an important part of giving back to the place he calls home.
"I love being from West Virginia. Our culture and our society and our neighbors," Merceruio said. "It's got its problems, but it is awesome."
See photos from the event here!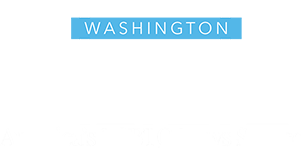 Supreme Court rejects W.Va.'s appeal to prevent trans girl from participating in sports
Case involves 12-year-old student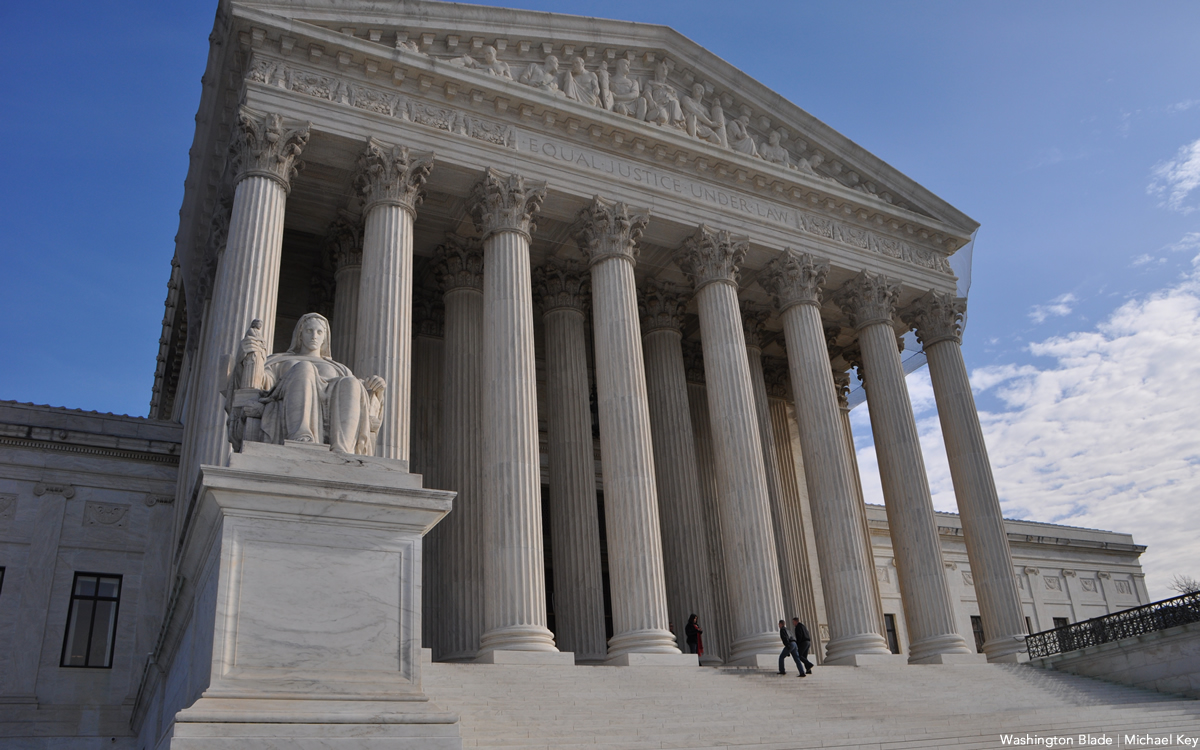 The U.S. Supreme Court on Thursday rejected West Virginia's emergency appeal of an appellate court's decision to block the state from enforcing an anti-transgender youth sports ban against a 12-year-old transgender girl.
Justices Clarence Thomas and Samuel Alito said they would have granted the application, but they were not joined by any of their four other conservative colleagues on the bench.
West Virginia's lawyers were defending a 2021 statute, the Save Women's Sports Act, that classifies student athletes based on their sex assigned at birth instead of how they identify, and they wanted to enforce the law pending the outcome of litigation challenging it.
Los Angeles Times Supreme Court reporter David G. Savage wrote, "While the court's action sets no precedent, it sends a signal that the justices are not ready to quickly approve laws that discriminate against transgender people."
Thursday's decision marks the first time the Supreme Court has weighed in on matters involving transgender youth sports. West Virginia's Republican Attorney General Patrick Morrisey pledged to keep defending the underlying statute.
"This is a procedural setback, but we remain confident that when this case is ultimately determined on the merits, we will prevail," he said in a statement.
Enforcing the ban against the 12-year-old girl would have prevented her from participating in the girls' cross-country and track teams at her middle school in Bridgeport, W.Va.
A federal judge ruled in 2021 that "not one child has been or is likely to be harmed" by her participation in those sports leagues, issuing a preliminary injunction to halt enforcement of the Save Women's Sports Act.
He subsequently reversed course, finding the statute to be lawful, along with its enforcement against the 12-year-old student athlete.
Then, the ACLU appealed on her behalf and last month, the 4th U.S. Circuit Court of Appeals again blocked West Virginia from enforcing the law.
Also in March, a proposed federal ban on trans students' participation in school sports teams consistent with their gender identities was marked up by the U.S. House Education and the Workforce Committee.
Settlement reached on birth certificate gender markers, names in W.Va.
Lawsuit filed in August 2021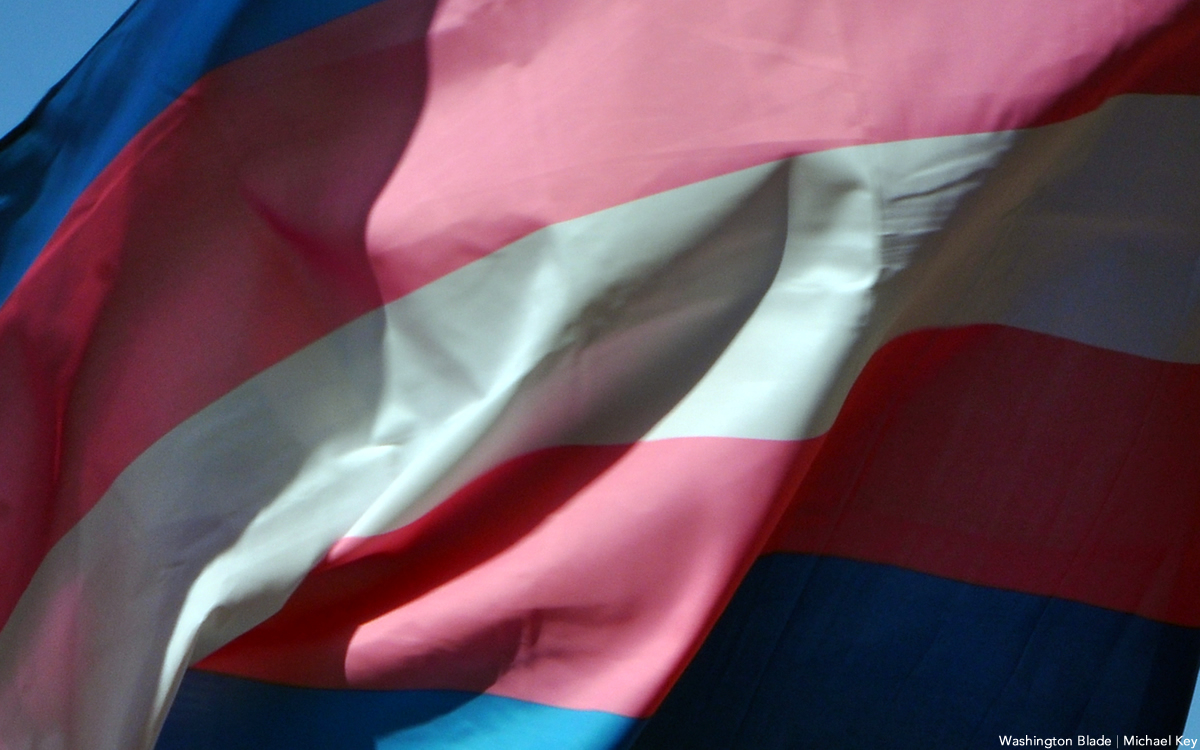 The West Virginia Department of Health and Human Resources' Vital Registration Office has introduced more accessible and safer policies for transgender people seeking to amend their birth certificates.
This action implemented as a result of a settlement in a lawsuit brought by American Civil Liberties Union, ACLU of West Virginia and the Harvard Law School LGBTQ+ Advocacy Clinic.
"This is a major victory for the thousands of transgender West Virginians who will now be able to obtain accurate birth certificates to help them navigate their lives more safely," said ACLU of West Virginia Executive Director Joseph Cohen. "But we know our work is not yet finished. Nonbinary West Virginians are still unable to obtain a birth certificate that accurately reflects their gender. Since April of this year, U.S. citizens have been able to select an X gender marker on passport applications. We will continue to work with our partners to update West Virginia's policies so that all West Virginians can have the accurate identity documents they need."
Access to accurate identity documents remains a critical issue for all people but especially trans people. For years, the West Virginia Vital Registration Office required trans applicants seeking to amend the gender marker on their West Virginia birth certificate to produce a circuit court order directing the amendment.
In 2020, the West Virginia Supreme Court of Appeals stripped West Virginia circuit courts of the authority to order such amendments. Despite this ruling, the West Virginia Vital Registration office continued its policy of requiring transr applicants to produce a court order to amend the gender marker on their birth certificate, effectively barring gender marker amendments for trans people.
Further, trans applicants who previously successfully amended their gender marker and/or name on their birth certificate, still faced having to carry a birth certificate that left their deadname and incorrect gender marker clearly legible on the face of the newly amended birth certificate, due to the Vital Registration Office's amendment method.
The ACLU, the ACLU of West Virginia and the Harvard Law School LGBTQ+ Advocacy Clinic in August 2021 sued over both policies. The lawsuit demanded that the agency develop policies by which trans people with West Virginia birth certificates could both obtain a gender marker amendment and do so in a method that does not disclose their transgender status on the face of the amended birth certificate.
West Virginia's Department of Health and Human Resources this past spring announced new birth certificate amendment policies. First, applicants, including trans applicants, who are seeking to amend the gender marker on their West Virginia birth certificate no longer need a court order. They need only provide a simple provider attestation form available from the West Virginia Vital Registration Office's website.
Further, the new policies amend birth certificates in a manner that reduces the risk of outing trans individuals who have had name and/or gender marker amendments by removing the previous information from the face of the newly amended birth certificate. These important policy implementations make birth certificate amendments more accessible and safer for trans applicants.
"This is an incredible policy change not only for our clients but all transgender people with West Virginia birth certificates who require amendments," said Taylor Brown, lead counsel and staff attorney with the ACLU LGBTQ and HIV Project. "West Virginia's new policies restore a greater degree of autonomy and self-determination for transgender people in West Virginia. In today's climate, it is more important than ever for the government to leave personal decisions of these kinds where they belong, between an individual and their provider. Not a court, legislators, or administrative bodies. This is an important win for those reasons alone."
"This is a tremendous victory for the transgender people of West Virginia, who will now be able to update this crucial identity document without having to pursue an unnecessary, long and expensive process to obtain a court order," said Malita Picasso, a staff attorney with the ACLU LGBTQ and HIV Project. "Now, transgender West Virginians will not be forced to disclose their transgender status every time they present a birth certificate with a gender marker that does not match their gender identity."
"Birth certificates and other identity documents are essential to navigate daily life," said Alexander Chen, founding director of the Harvard Law School LGBTQ+ Advocacy Clinic. "Like driver's licenses, birth certificates are commonly used to verify a person's identity. That transgender West Virginians can now obtain birth certificates matching their true selves is an important part of making our country more reflective of our core constitutional values, including recognizing the fundamental dignity and right to privacy of every person."
Judge: West Virginia Medicaid must cover transgender care
Fain v. Crouch is litigation challenging blanket exclusions of coverage for gender-confirming care in West Virginia's state health plans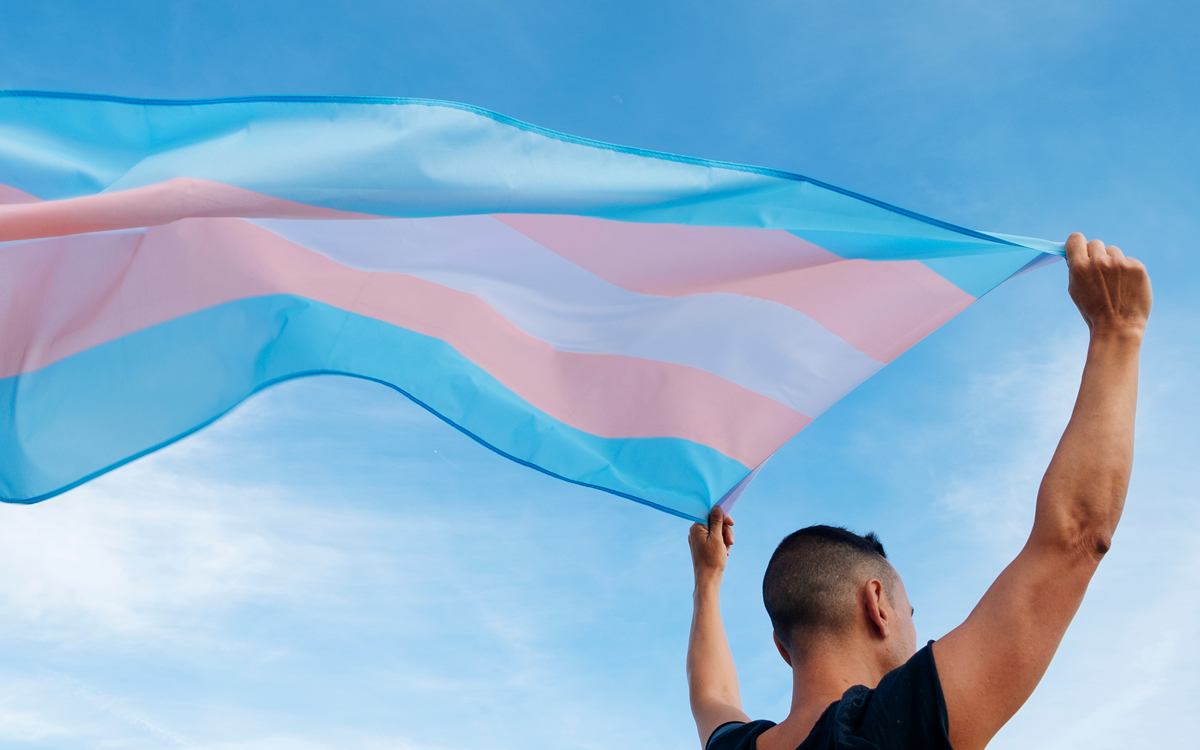 A U.S. District Court judge ruled Tuesday that West Virginia's Medicaid program could no longer discriminate by excluding coverage for gender-confirming surgical care for transgender West Virginia Medicaid participants.
U.S. District Court Judge Robert C. Chambers also certified the lawsuit as a class action, covering all transgender West Virginians who participate in Medicaid. In the lawsuit brought in November of 2020 by Lambda Legal, Nichols Kaster, and The Employment Law Center, the plantiffs challenged the state's ban on gender-confirming care in West Virginia's Medicaid and state employee health plans.
"We applaud Judge Chamber's decision to remove the discriminatory barrier to accessing medically necessary, gender-confirming surgical care for all transgender West Virginia Medicaid participants. Protecting and advancing health care for transgender people is vital, sound, and just. Transgender West Virginia Medicaid participants deserve to have equal access to the same coverage for medically necessary healthcare that cisgender Medicaid participants receive as a matter of course," said Avatara Smith-Carrington, Staff Attorney at Lambda Legal.
Fain v. Crouch is a class action litigation challenging blanket exclusions of coverage for gender-confirming care in West Virginia's state health plans. The blanket exclusions of coverage for care are stated expressly in the health plans offered to Medicaid participants and to state employees. West Virginia's state health plans serve approximately 564,000 Medicaid participants and15,000 state employees.
"I am excited to finally have access to the healthcare I deserve. The exclusion negatively affects my health and wellbeing as well as the health and wellbeing of other transgender Medicaid participants in our community. Gender-confirming care is healthcare, and it is lifesaving," said plaintiff Shauntae Anderson, West Virginia Medicaid participant.
"This is a victory not only for me but for other transgender Medicaid participants across West Virginia. This decision is validating, confirming that after years of fighting to prove that gender-confirming care is medically necessary, we should have access to the same services that West Virginia Medicaid already provides to cisgender participants. Transgender West Virginians should never feel as if our lives are worth less than others," said plaintiff Christopher Fain, West Virginia Medicaid participant.