Book your D.C. staycation at one of these LGBTQ-friendly hotels
Spend a weekend at one of these four stylish spots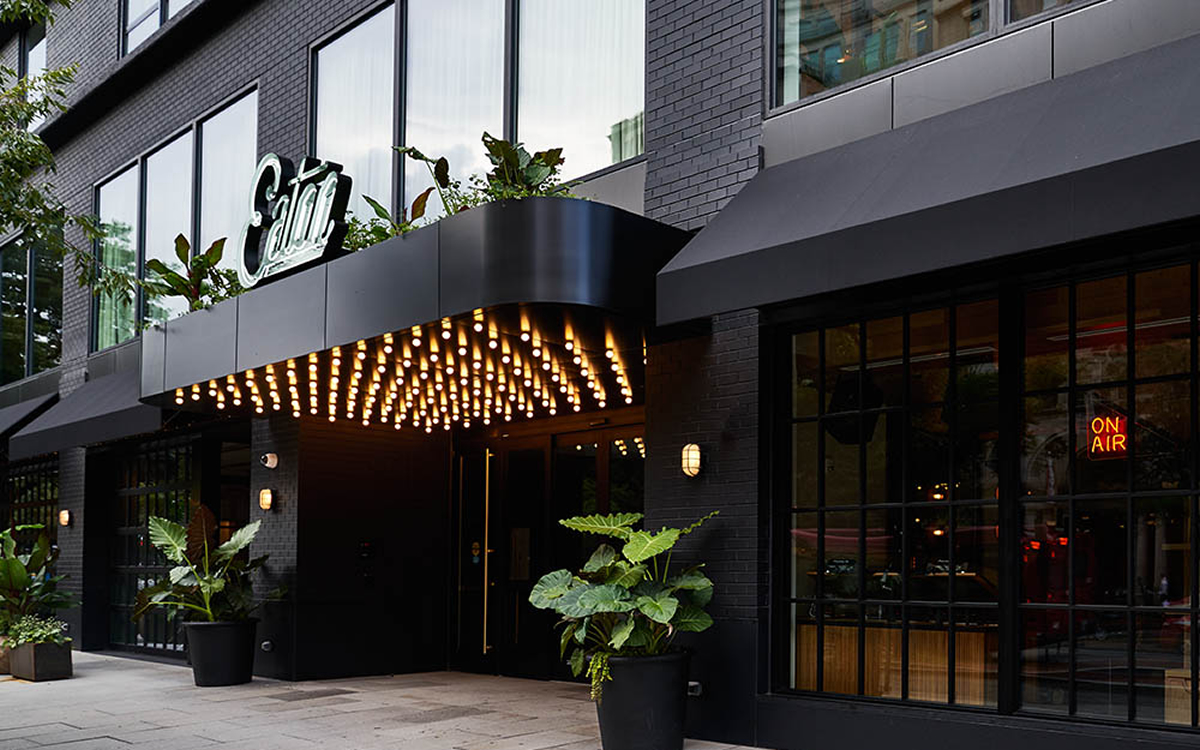 When the staycation is the best vacation: a year after Hot Vax Summer, we're dealing with Hot Gas Prices Summer. Stick around the city at one of these four LGBTQ-friendly spots.
LYLE
In the heart of Dupont Circle and a mere half-block to 17th Street, Lyle finds itself in a prime location for a D.C. staycation. Opened just last spring, Lyle has found its footing during the pandemic. Like its tree-lined street, Lyle has a cozy feel in a historic Art Deco apartment building. London-based Lore Group, an international hotel brand, spearheaded the sophisticated design of the hotel (they also did the luxe Riggs Hotel in Penn Quarter). 
The calming, neutral-colored rooms are homey, but the Art Deco style still provides plenty of energy. Its spacious, 24-hour gym also has a Peloton bike and yoga space. The star of the hotel is the ground-floor bar and restaurant, also designed by Lore. Dozens of striking red-and-black abstract paintings cover the walls of this contemporary American eatery. Brunch comes with a fun twist: the restaurant has a special that includes a bucket of chicken, biscuits, a selection of sauces, plus a choice of bubbles or brews — and that's on top of its bottomless bubbles or bloody Mary options that pair well with the live DJ set.
LGBTQ-friendliness: During June, Lyle leaned into its location and had several Pride-related offers. In celebration of its first Capital Pride, it put together a "Love at Lyle" package with welcome cocktails and a contribution to Capital Pride Alliance. It also hosted a drag brunch before the Pride parade. It also supports the neighborhood year-round: it focuses on buying locally when possible, and supporting local charitable initiatives.
EATON
A "global, mission-driven hospitality company," the Eaton Hotel on K Street is a unique destination for staycationers with a purpose. The hotel's art-filled design references nostalgia and modernity, recalling the history of its building as a bus terminal and printing press. Among its innumerable amenities, the Eaton DC offers a cinema, radio, wellness center, workspace, music venue, rooftop bar, library, speakeasy, exhibition space, a "creators' room," event spaces, a coffee shop, and free coffee and tea in the mornings. Rooms, meanwhile, have colorful touches and come equipped with a bluetooth record player (and a curated vinyl library), rare books, and a built-in desk. It's also pet-friendly. The lobby-level fine-dining restaurant, Michele's, run by Michelin-starred chef Matt Baker, serves fine French-American cuisine and a highly regarded brunch. 
LGBTQ-friendliness: The Eaton Hotel's Head of Purpose, Sheldon Scott, reported that the Eaton has "worked with the D.C. office of LGBTQ Affairs for years and their Empowerment Programs to ensure that trans-identified workers have a safe and affirming workplace at Eaton DC. We also developed an EDIT (Equity Diversity Inclusion & Thriving ) curriculum with monthly and quarterly training for all staff, developing fluency in communities closest to injustice in an effort to expand our hospitality." The hotel is known for its inclusivity, and received a 100% on HRC's Corporate Equality Index.
KIMPTON BANNEKER
While there are three Kimpton properties in the city, the location closest to gay destinations is the Kimpton Banneker in Dupont Circle. After a recent refresh (formerly called the Rouge), it reopened as the Banneker. Rooms are minimalistic yet warm, a place to recharge away from the bustle of the area. Pieces from local artists also grace the walls. This, like other Kimptons, doesn't shy from the amenities. These include nightly wine happy hours, morning coffee, bicycles, downloadable heritage walking tours, a board game library, and a gym; plus, it's pet-friendly. As for dining, the Le Sel restaurant is a classic French bistro. Head to the rooftop bar, Lady Bird, an indoor/outdoor perch with stunning views, roaring fire pits, and a pretty centerpiece U-shaped bar.
LGBTQ-friendliness: The Kimpton brand, which was founded in San Francisco, is the Trevor Project's "Premier National Hotel Partner." A portion of nightly stays are donated to the Trevor Project. The Kimpton George, in Capitol Hill, was lit up in a brilliant rainbow for Pride in June, and many other Kimpton properties held Pride celebrations. It also scored a 100% on the HRC's Corporate Equality Index.
MAYFLOWER
The Mayflower Hotel, part of Marriott's high-end Autograph Collection, is a D.C. original, overflowing with as much history as the city itself. Established in 1925, the Mayflower has played host to inaugural balls, plenty of intrigue, and famous guests. Its more than 500 rooms means there's plenty of space for the staycation, and its Connecticut Avenue location near Dupont Circle means it's close to all the places to play. Listed in the Historic Hotels of America, The Mayflower Hotel is known for its elegance and furnishings of refined wood, stone, glass and upholstery in jewel tones. Its flagship restaurant, Edgar Kitchen & Bar, pays homage to Washington's power players – including its namesake FBI Director J. Edgar Hoover (rumored to be gay). Edgar Kitchen, a "traditional American brasserie" is still considered to be a power spot to dine.
LGBTQ-friendliness: Marriott Bonvoy has been known to be as friendly to LGBTQ customers as any other hotel group. It has developed a suite of LGBTQ-related travel guides, including guides to Chicago, Wilton Manors, and New York. The Human Rights Campaign also gave Marriott a perfect score on its Corporate Equality Index.
Sydney WorldPride is planning a celebration like no other
WorldPride is heading Down Under in 2023.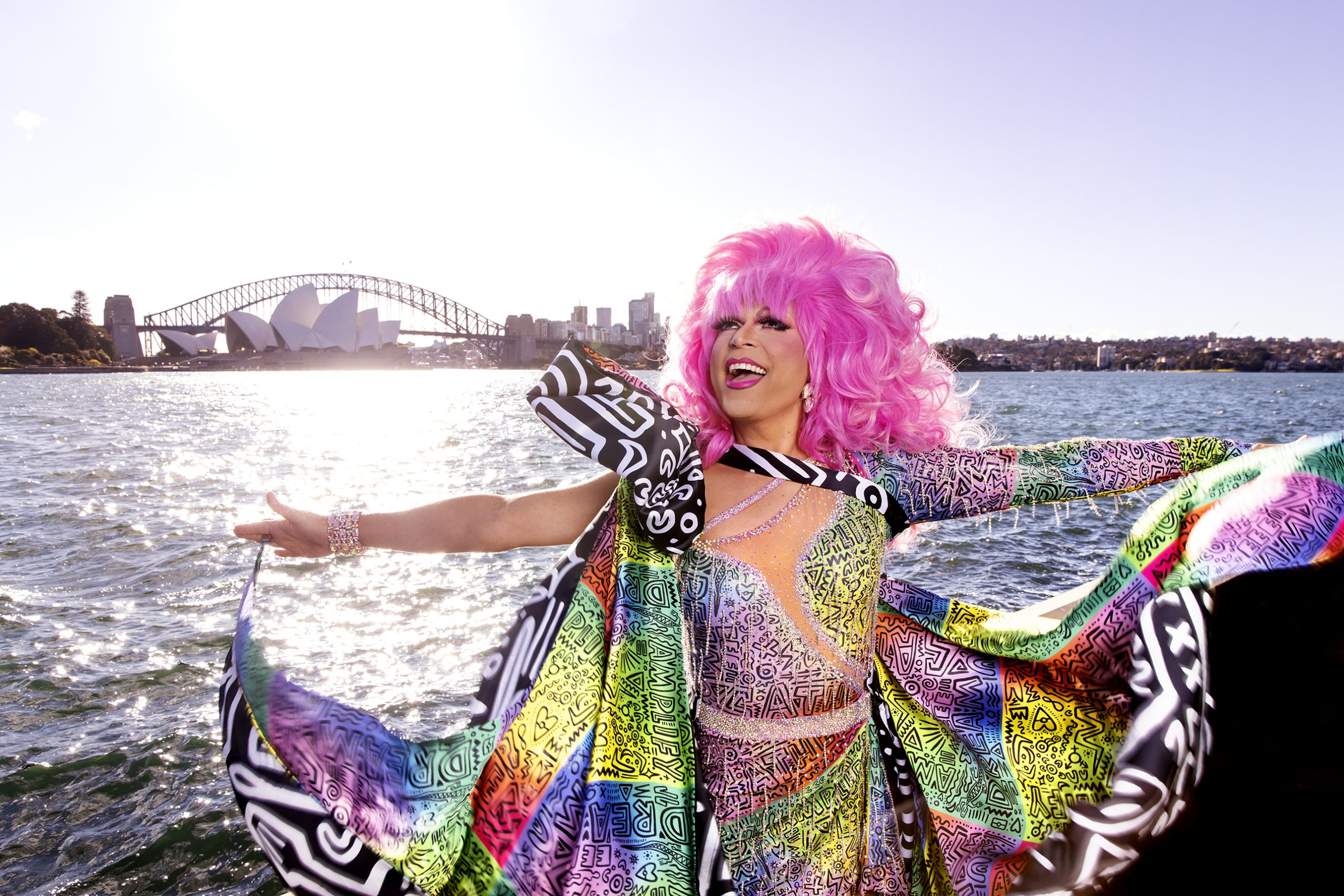 WorldPride is heading Down Under in 2023. Sydney, Australia, has been named the official location for WorldPride next year, and the cosmopolitan city is planning to go all-out to welcome LGBTQ+ guests from all over the world.
Consistently named one of the most LGBTQ+-friendly countries in the world, Sydney has 17 days of events and activities planned for Sydney WorldPride, with an expected attendance of half a million revelers. Whether you are looking to dance into the wee hours, experience art and culture or simply be yourself with 500,000 of your closest friends, there is something at Sydney WorldPride for everyone to explore.
According to Kate Wickett, Chief Executive of Sydney WorldPride, "Sydney's streets will be alive as thousands of people come together to celebrate the global LGBTQIA+ reunion the world has been waiting for."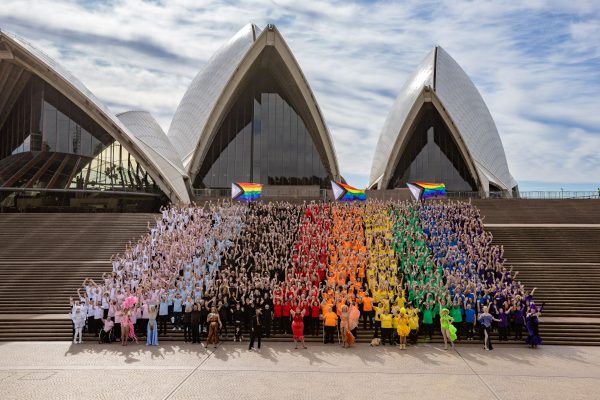 Events
With multiple events happening daily during Sydney WorldPride, here are some standouts.
The Human Rights Conference (March 1-3) is considered the centerpiece of WorldPride, and will focus on "global, regional and domestic human rights issues facing people based on their sexual orientation, gender identity and expression, and variations in sex characteristics." Tickets are available now and speakers include Executive Director of the Eastern Caribbean Alliance for Diversity and Equality Kenita Placide, Senator Sarah McBride and director of LGBT Rights Advocacy China, Yanzi Peng. It's expected to be the largest LGBTQIA+ human rights conference ever held in the Asia-Pacific region.
First Nations Gathering Space will be held at Carriageworks and take place over six nights (Feb. 23–28 ). There will be free exhibits to explore, plus theater experiences, dining and drag shows.
Mardi Gras Parade (Feb. 25) is the largest event of Sydney WorldPride and will celebrate Sydney Gay and Lesbian Mardi Gras' 45th anniversary. Expect to see 12,500 marchers and over 200 floats travel down Oxford Street for the first time since 2020.
Domain Dance Party (Feb. 26) will be the largest circuit party in Australian history. The seven-hour party will include sets from international DJs, dancers and surprise guests.
Ultra Violet (March 3) celebrates the women of WorldPride with an event curated by DJs and producers Sveta Gilerman and Jess Hill. Not just a dance party, Ultra Violet will also feature burlesque, performance art, visual art, cabaret and drag king performances.
Rainbow Republic (March 5) closes out WorldPride with a day full of DJ sets and live performances from artists including Muna, G Flip, Peach PRC, Alter Boy and BVT. The party will be hosted by actor/musician Keiynan Lonsdale ("Love Simon").
In addition to official events, there are dozens of Pride Amplified events, from drag brunches to networking events and niche parties.
How to get to Sydney WorldPride
Events for Sydney WorldPride are already beginning to sell out, so if you want to join the celebration, you'll want to book your tickets sooner rather than later. You might even be able to score a special Pride flight on Qantas out of Los Angeles.
Sydney WorldPride is working with approved travel providers to ensure guests are getting access to genuine WorldPride event tickets. Guests can bundle their World Pride and flight/accommodations with these approved vendors.
If you are traveling from the U.S., check out the following vendors:
Guests from other parts of the world, visit sydneyworldpride.com/travel-providers to see what vendors are recommended. And don't forget your valid passport!
Musing on the Shenandoah Valley and W.Va.
Area offers growing selection of farm-to-table cuisine, craft beer, and more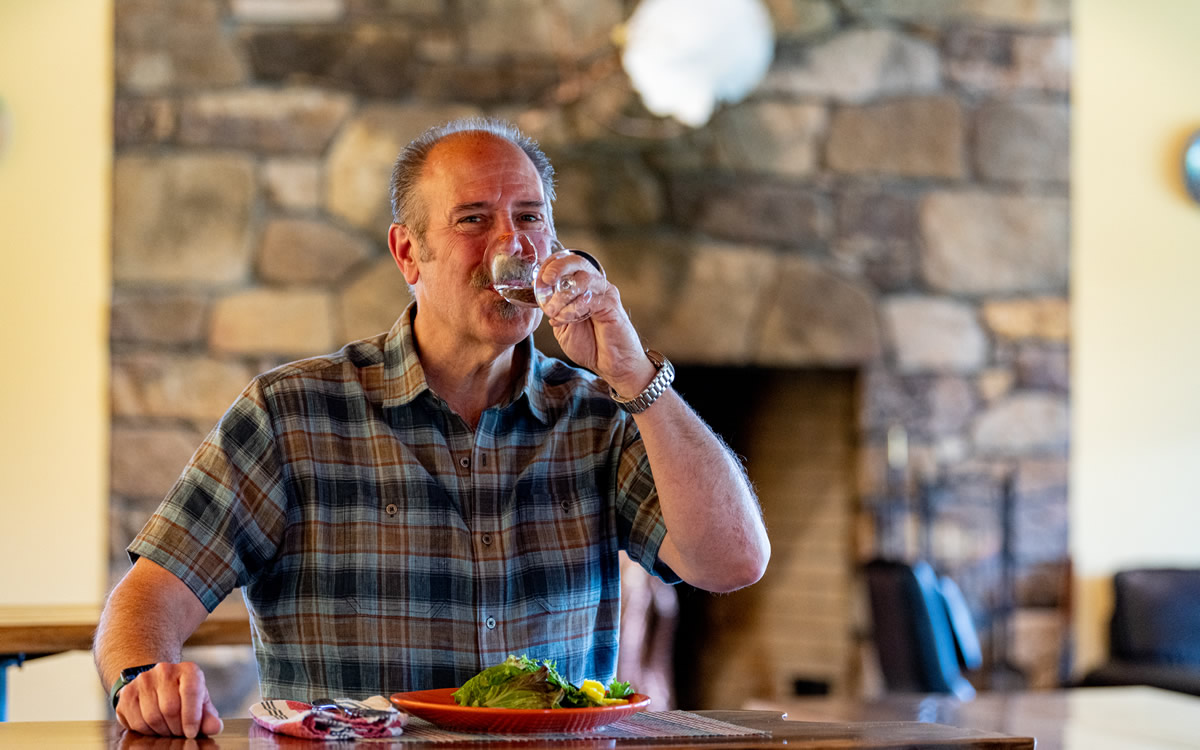 Back in 2005, when my husband Stephen and I bought our first cabin in Lost River, W.Va., a close DMV friend dubbed the area "17th Street with trees" and likened Rehoboth Beach to "17th Street with sand." We had been to Lost River once after we met in 1991 but had not returned due to work and professional scheduling conflicts. As we settled into our cabin, the exploring began locally in Hardy County. We went on ever-expanding jaunts to trail hike and learn about all the Shenandoah Valley had to offer.
When out and about, we enjoyed exploring the local food and wine options in addition to where to buy "this and that," like other grocery stores not in Hardy County and the closest Lowe's and Tractor Supply Company. We discovered more quality food and wine options in the Shenandoah Valley than we expected, leading us to some local favorites that became our regular haunts. A major part of our weekend exploration involved the Shenandoah Valley wine scene, which allowed us to expand our palates and better understand Virginia wine. The best and closest to Lost River is Muse Vineyards, located in Woodstock, Va., a 90-minute drive from the Beltway and close to some outstanding hikes. The Vineyard is also adjacent to the newest state park, Seven Bends State Park, named for the meandering curves of the Shenandoah River that uniquely flows south to north.
It was 2016 when we first discovered Muse, after its tasting room had just opened, it had already been awarded the 2015 Virginia Governors Cup for its 2009 Clio red wine. Muse's wines are named for the Greek Muses, such as Erato (erotic poetry) and Calliope (heroic poetry). Owners Robert Muse and Sally Cowal — and Emma the vineyard-guardian Barbet French water dog — are the most gracious hosts, with Sally and Emma in the tasting room and Robert in the rows of fields and wine-making. Muse boasts about 20 varieties of grapes (even Nebbiolo) offering their guests an opportunity to expand their perceptions of what Virginia agriculture is really capable of producing. You can also tour the vines with scheduled, guided excursions with the owners or via a QR-code-self-guided tour with a glass of wine. The owners also celebrate local artists, so the tasting room curates monthly exhibits. I would be remiss if I didn't mention the food. The Muse menu is creative and bucks traditional fare. I've been a club member now for seven years, and I enjoy the social aspects ranging from full moon festivals to wine club parties.
Sadly, I now visit Muse and other locations as a widower, having lost my partner and husband of 29 years in 2020. Stephen loved Muse wines and the setting, as well as the hospitality of Sally, Robert, and Emma. Our last visit together to Muse was in May 2020 before we knew he was terminally ill. It still warms my heart on each visit to Muse.
There are many special memories of visits to Muse. One is how well the food offerings have evolved over the years. As a pate lover, Muse regularly has it on its menu. It's so hard to find pate at grocers in the Valley. When Muse released its sparkling blanc de blanc, it had a special sparkling and oysters on the half shell event. Another is owning two original works of art from an early exhibition. Turns out the artist worked in the tasting room and the purchase were her first works of art to be sold.
Shenandoah County continues to offer a growing selection of farm-to-table cuisine and craft beer, surrounded by the bends of the North Fork of the Shenandoah, with a lovely hike, scenic vista, or river float always within reach.
Back at home at Hardy County, there's the reliable Lost River Grill and TK's Lounge with "Flippy the squirrel," the acclaimed restaurant at the Guesthouse at Lost River, and the Lost River General Store and the Inn at Lost River, where we had our 25th anniversary dinner celebration under prior ownership. The new owners are doing a great job continuing the legacy of food, provisions, and inn-keeping. Life is good – beautiful, serene, relaxed, and friendly – in Hardy County and close by in West Virginia and Virginia.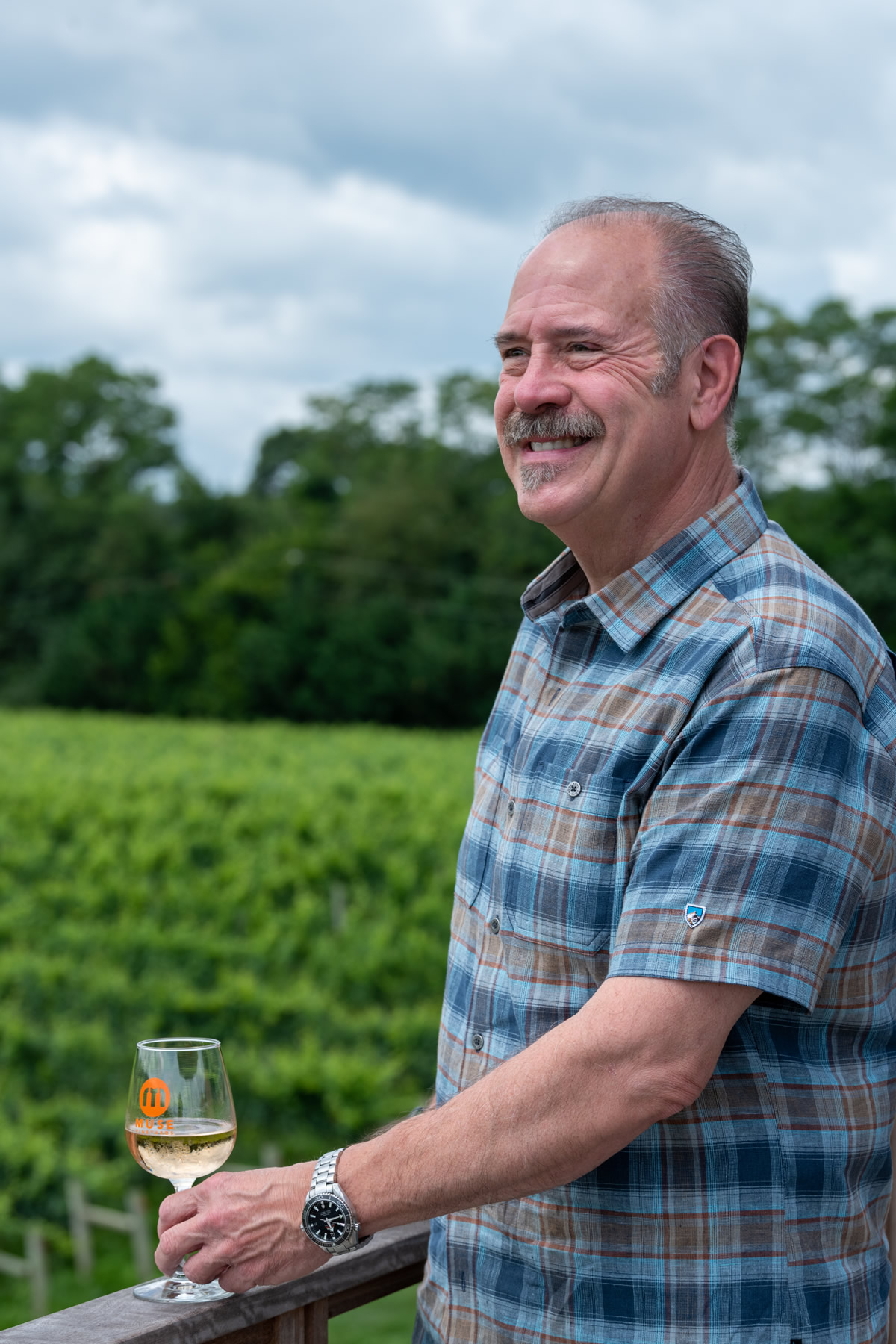 3 LGBTQ-friendly cities to visit this fall
San Francisco, Chicago, and Palm Springs beckon with nightlife, food, charm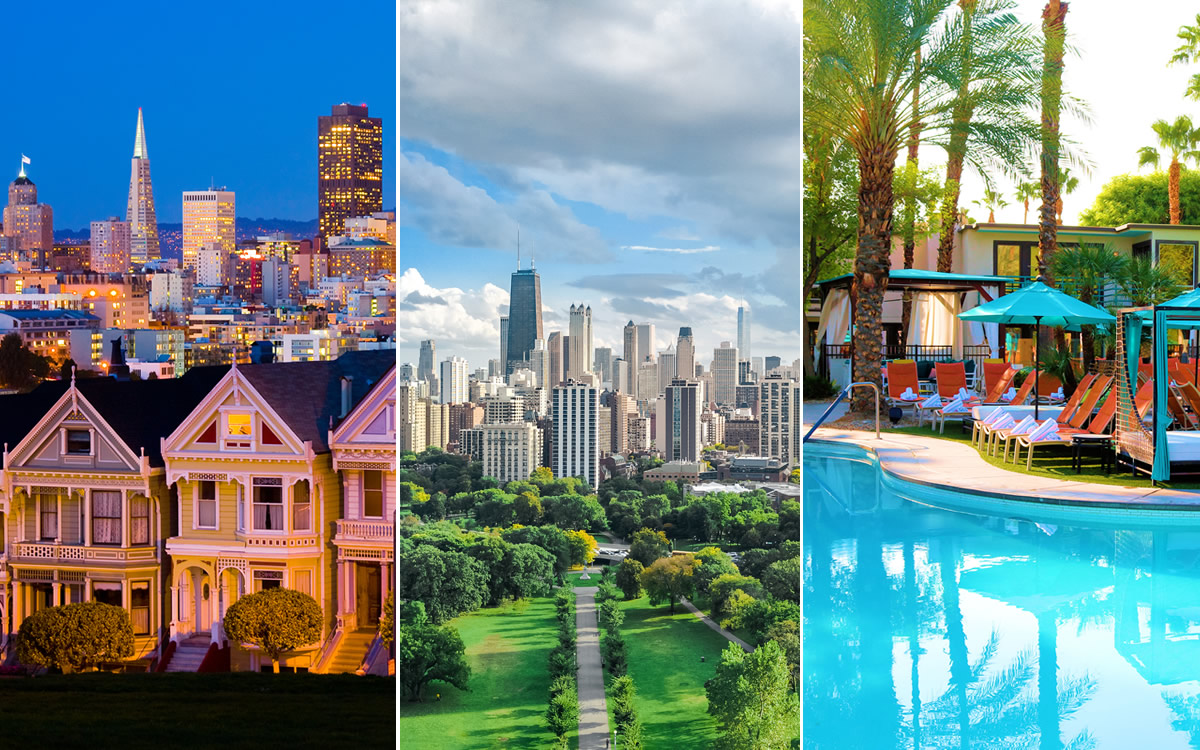 It's late July and that means you're running out of time to plan a summer vacation — but the time is perfect to plan a fall getaway. Here are three LGBTQ-friendly options to consider with abundant nightlife, culinary delights, and cultural attractions.
#1: CHICAGO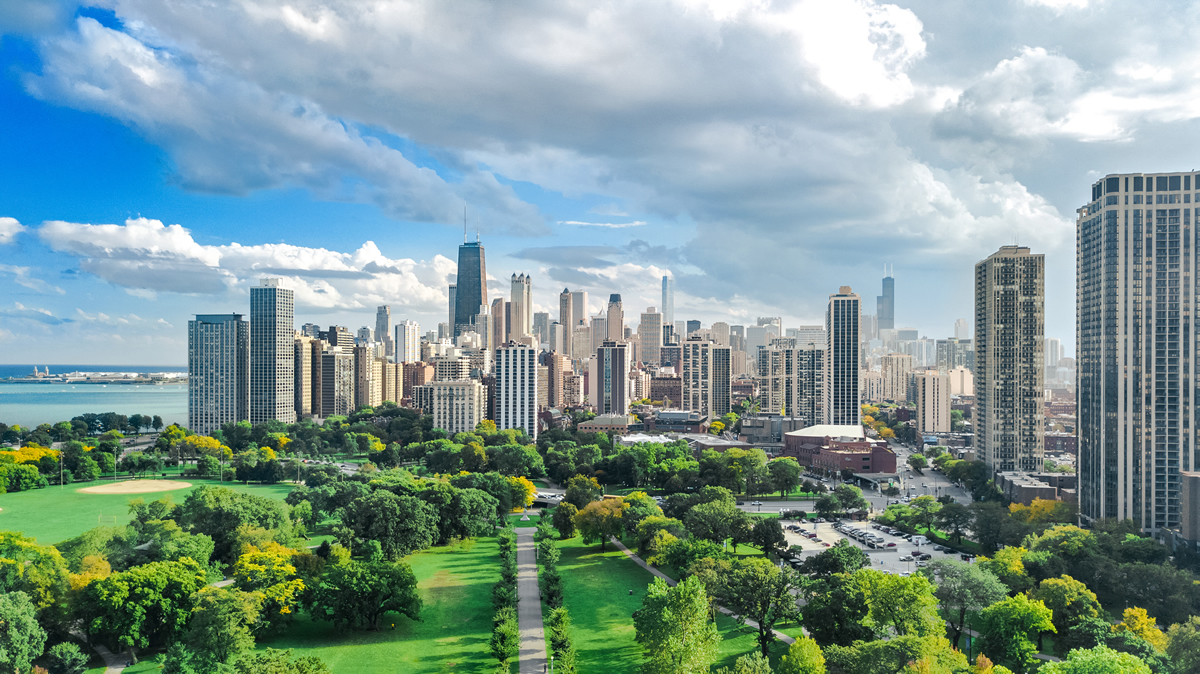 Chicago makes for a perfect fall vacation. Festivals, biking along the lake or walking the Kathy Osterman (Hollywood) Beach (the queer beach) in the Bryn Mawr neighborhood are all great options. The gayborhood, Boystown has been re-christened as "Northalsted" to promote inclusion. You will find most of the bars and gay businesses on Halsted Street.
I always stay at the Hotel Versey (644 W. Diversey Parkway) near the Diversey Brown Line (at the intersection of Clark/Broadway/Diversey) just south of the gayborhood. The rooms are also full of murals featuring local attractions and parking is just $20 for your entire stay at the garage next door (Century Shopping Center), which also features a LA Fitness free to use for hotel guests. Book directly at HotelVersey.com to save. Weekday rates are reasonable and the weekend rates are also better than anything you will find downtown. Plus, you can walk to the bars or just enjoy the many nearby shops and restaurants. There is even a Trader Joe's across the street and just west of there is the new Dom's Kitchen and Market (2730 N. Halstead St.).
Just steps away from the hotel is my favorite Italian restaurant, which will sell you a slice of their amazing pizza, Renaldi's Pizza (2827 N. Broadway) is a local favorite. Try the Spingione Sausage Pizza.
Farther up Broadway you will find Unabridged Books (3521 N. Broadway), one of the last remaining independent bookstores that features a wide array of LGBTQ titles. They have been around since 1980 and are still going strong. Broadway features loads of independent shops and restaurants and is a fun way to spend the day. Don't miss Cram Fashion at 3331 N. Broadway. Grab a salad or enjoy a glass of wine at Mariano's.
Bring your appetite for the new nearby Dom's Kitchen and Market (2730 N. Halsted Street) where every kind of food is available freshly prepared. If you need anything, you will find the Walmart Neighborhood Market at 2844 N. Broadway. Next door to the Hotel Versey you will find Stan's Donuts, a local favorite that also has grilled cheese and cookies.
Other hotel options in the neighborhood include the Best Western Hawthorn Terrace and The Willows.
All are just steps to the Lakeshore Path, which runs along nearby Lake Michigan.
Bargain hunters will also love the Heart of Chicago Motel near the Andersonville neighborhood farther north and features free parking.
Hop on the L or the CTA bus for a trip to the Loop to experience the incredible Chicago architecture.
Walk along the new Riverwalk and then head up Michigan Avenue, which features the best shopping in the Midwest.
Enjoy the buildings. My favorite is the Wrigley Building on Michigan Avenue near the Chicago River. Even the new buildings are stunning. Chicago does have the best architecture of any city on the planet.
Millennium Park in the loop is a must. The Shedd Aquarium is also recommended. Navy Pier has a Ferris wheel.
For nightlife, make your first stop to Sidetracks (3349 N. Halsted), America's biggest and oldest video bar.
The famous Sunday afternoon showtunes now happen on Mondays and Fridays as well. Don't miss the rooftop bar. There is something going on every night. You can't beat this mega video bar institution.
Many other LGBTQ bars are nearby. The North End at 3733 N. Halsted is a sports bar. The Lucky Horsehoe features adult entertainment. Charlie's is a western themed bar. Just north of Andersonville, you will find Touche and Jackhammer on North Clark, which are popular with the leather crowd.
Chicago is a major hub for all transportation types with both O'Hare and Midway Airports as options. Southwest has a hub in Midway Airport. Hop on the Orange Line for a quick ride in.
For more information, visit GrabChicago.com (or pick up a copy). GRAB Magazine is Chicago's only remaining in print LGBTQ magazine. Check the maps at the back of the magazine on where to find the bars, restaurants, and other LGBTQ businesses. The Chicago Reader is the biweekly alternative publication.
You will be amazed at everything Chicago has to offer. It is the Paris of the Midwest and arguably one of the most LGBTQ-friendly cities in the world. Just ask lesbian Mayor Lori E. Lightfoot.
#2: PALM SPRINGS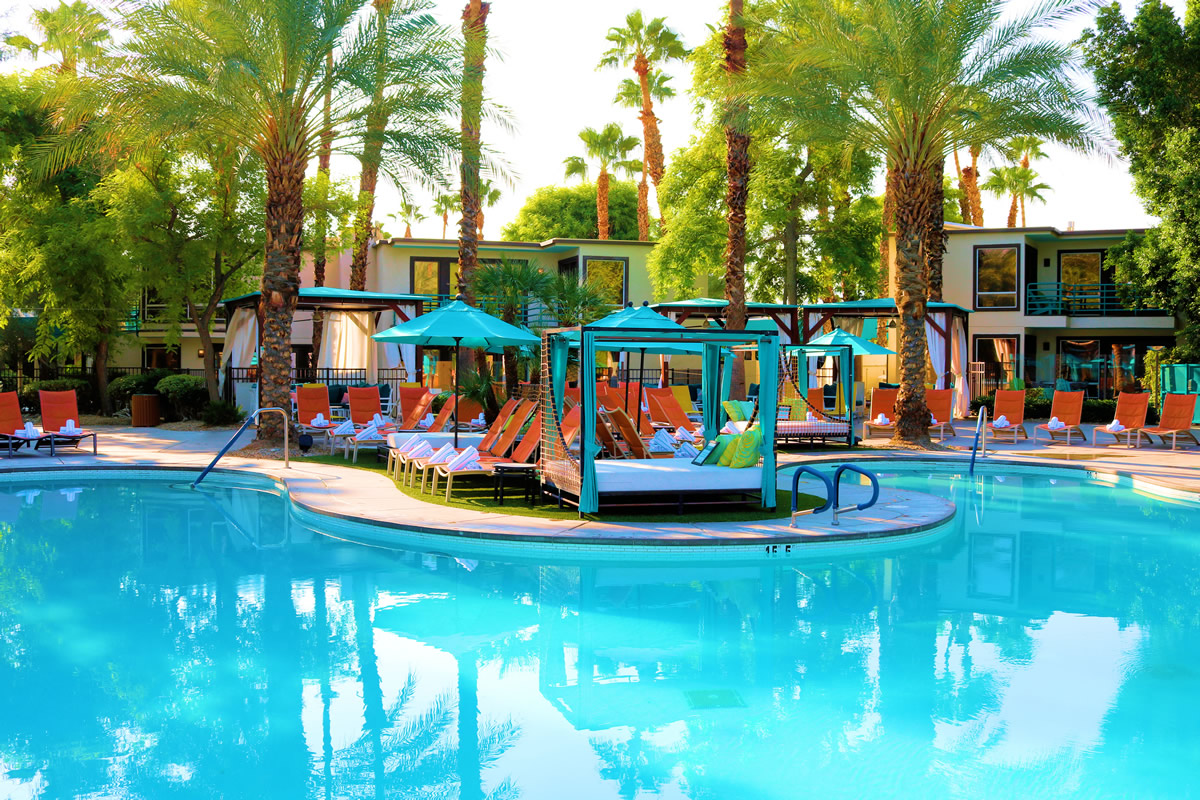 There's always something new to give you another reason to visit Palm Springs besides the great winter weather. My most recent visit included a stop at the hottest new restaurant in town, Bar Cecil, a stop at the aviation themed speakeasy Air Bar at Bouschet, and a trip up the tram for a hike in the San Jacinto mountains.
Take the Palm Springs Aerial Tram up to the summit of Mt. San Jacinto and enjoy a hike (or snow shoeing) in the alpine meadows. The 10-minute trip on the world's largest rotating tram car takes just 10 minutes to ascend 8,500 feet from the base of Chino Canyon to the top of Mount San Jacinto where breathtaking views and pristine alpine wilderness await. Take a short hike in the Long Valley or visit the Winter Adventure Center. Details at pstramway.com. Other ideas:
• Hike on the North Lykken Trail at the end of Ramon Road. Bring plenty of sunscreen and water.
• Explore the new Heritage Galleries and Antique District in Uptown.
• Visit the Palm Springs Air Museum to see the world's largest collection of flyable World War 2 aircraft.
• Check out the new city park downtown and the oversize statute of Marilyn Monroe.
Arenas Road downtown features most of the bars. Enjoy happy hour at Quads. The new speakeasy, AirBar, is a must. Enjoy cocktails while you sit on First Class seats from Northwest Orient or enjoy coach seating on what appears to be old Southwest Airlines seats (complete with seat belts) served by a bartender dressed like a pilot. This aviation themed bar is inside Bouschet. Don't miss the wine tastings, the Saturday night flight, and the Sunday disco and boozy Bruch. However, unlike airline travel, lunch and dinner are served (or available for purchase). Details at pspairbar.com.
Good choices for lodging include the Hotel Zoso, the Holliday House, and The Rowan by Kimpton. The Margaritaville Resort reportedly has the largest pool. But check the resort fees before you book. They can be $47 a day. Another great option is the Santiago.
Ristretto is great for coffee and breakfast. Lulu's downtown has great quesadillas. The trout at the Eight4Nine Restaurant is to die for. El Mirasol has great Mexican food. The new Bar Cecil (restaurant) is a must. If you cannot get reservations, arrive early and sit at the bar. Vegetarians and juice lovers will want to try Nature's Health Food and Café.
As for getting there, beware of the new hassles of traveling. American cancelled my outbound flight (staffing shortage?) so I ended up on Southwest. You don't need a car if you stay in one of the downtown hotels. Also, save by taking the SunLine Bus to your hotel using the stop just outside the airport. It is just $1.
The Film Festival runs Jan. 6-17 while the Modernism week starts in mid-February.
For more information go to the Visit Palm Springs website, visitGreaterPS.com.
You can also read or pick up a copy of GED Magazine (GEDMag.com), Rage Magazine, or the Coachella Valley Independent for a current list of happenings. The Desert Daily Guide is another great resource.
You won't run out of new and fun things to do in this desert LGBTQ+ oasis, which is always re-inventing itself and always a delight to visit.
#3: SAN FRANCISCO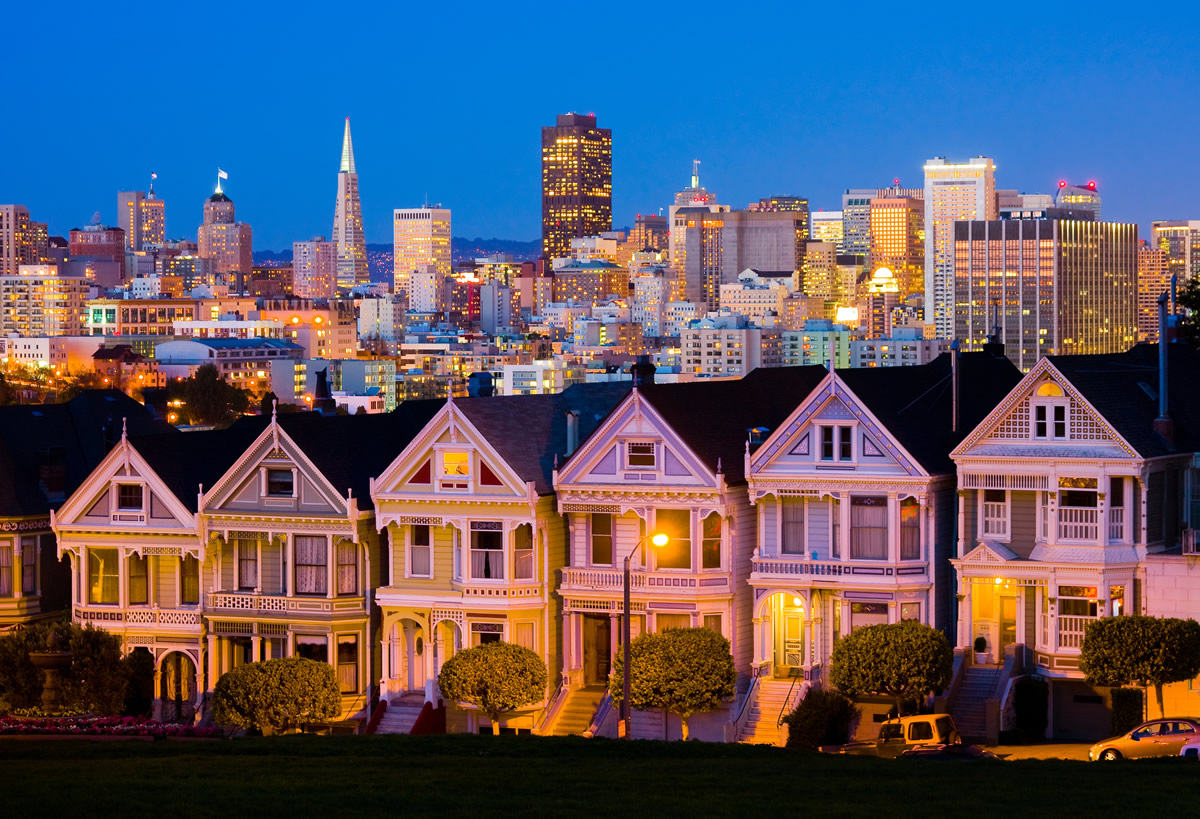 No sooner had I stepped off my Southwest Airlines flight at San Francisco International Airport (SFO) than I was in a LGBTQ history exhibit like no other.
The new Harvey Milk Terminal (aka Terminal One), which has been open less than a year at SFO, showcases the life of former San Francisco Supervisor Harvey Milk. Milk was an LGBTQ political trailblazer in so many respects. He was the first openly gay individual elected to office in California (in 1977) and served just 11 months before being murdered by another Supervisor, Dan White who also assassinated Mayor George Moscone. The amazing life of one of the nation's first openly LGBTQ politicians is showcased in a half mile exhibit as you walk down the new terminal named in his honor. The terminal exhibit alone is worth a visit to the City by the Bay.
I always stay at Beck's Motor Lodge near the Castro right on Market Street. Shops and restaurants are nearby and the rates are reasonable. It is also out of the touristy areas and in the heart of the gayborhood. They have free parking but you won't need a car. Other options nearby include the Parker Guest House and The Willows.
A walk along Castro Street is another history lesson with famous LGBTQ folks embedded in gold sidewalk displays. Learn about the lives of LGBTQ legends, many from the Bay Area. The city was and is a magnet for LGBTQ folks and is still cutting edge today.
San Francisco safe outdoor hiking options abound. From my motel (Becks Motor Lodge) you can hike up to Buena Vista Park for great views of the Bay Area and Twin Peaks.
Then hike over to Corona Heights for more great views of the City by the Bay (with lunch at the Josesphine Café at the Randall Museum). A hike up to Twin Peaks is another option from the Castro.
A bit farther is the amazing Golden Gate Park and the beaches on the Pacific Ocean.
We took BART from 24th/Mission down to the Embarcadero. We stopped at Rincon Center with 1930 era murals of the history of California. Then we headed over to the Ferry Building for lunch and shopping.
Head over to the new rooftop gardens at the Salesforce Tower Transbay Transit Terminal, which features a display in the mile-long garden of the various types of ecosystems that thrive in the Mediterranean climate of this amazing state. Don't miss the redwood garden.
A walk thought the Financial District up to Union Square is another must.
If you have a car, try Edgewood County Park on the Peninsula just down I-280 south of the City on the world's most beautiful freeway (really).
The bars are open in the Castro Street neighborhood and include The Lookout (3600 16th St. at Market), which has a great deck overlooking the street scene.
Twin Peaks Tavern at Market and Castro (401 Castro) bills itself as the Gateway to the Castro and features Irish Coffee and drink specials. It also has outdoor seating and great views of the street action. Hi Tops at 2247 Market is another fun sports bar with outdoor seating.
Erics on Church Street (accessible via the J Church Metro Line) has great lunch specials. It is a Chinese restaurant with tasty home-cooked, healthful ingredients.
In nearby West Portal, enjoy Italian food at the amazing Spiazzo Restaurant. Try the salmon. (Catch the K or L line bus from the Castro.) West Portal also abounds with other options for dining.
Peet's Coffee is across the street from Beck's Motor Lodge is a great breakfast option for to go selections.
I took Southwest to SFO and flew back out of Oakland International Airport (OAK). Both are convenient options served by the BART transit system. Get a Clipper Card and you can also use it on the San Francisco bus system, Muni.
Check out the Bay Area Reporter (ebar.com or pick up a printed copy), which just celebrated its 50th anniversary. Bay Times is the other local LGBTQ publication. Both are great sources for ideas on what to do while visiting and current updates on what is open and what is not.
Bill Malcolm's syndicated LGBTQ value travel column runs in select LGBTQ publications around America.