Jones, Nadler call for accelerated monkeypox vaccine distribution
More than a million doses remain in Danish warehouse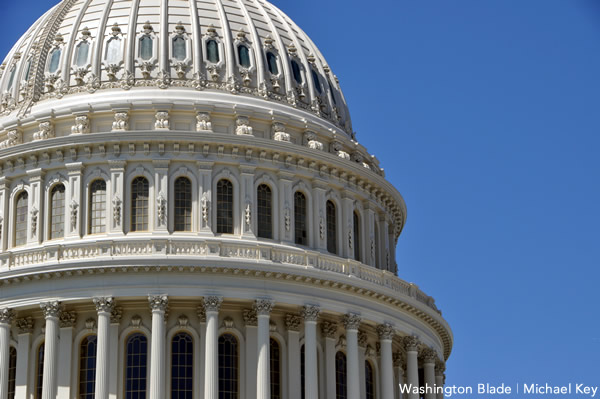 U.S. Reps. Mondaire Jones (D-N.Y.) and Jerrold Nadler (D-N.Y.) wrote a letter Thursday to President Joe Biden urging his administration to make additional efforts to speed the monkeypox vaccination rollout.
There are currently 2,323 reported cases of monkeypox in the U.S., and it is preventable using the smallpox vaccine, cases have been on the rise globally since May.
Jones and Nadler criticized the "regulatory logjam" in the U.S.'s vaccine distribution — while waiting for and FDA facility inspection, 1.1 million ready-to-deliver doses of U.S.-owned vaccine are currently sitting in a warehouse in Denmark.
In addition to freeing up already prepared vaccines, Jones and Nadler called upon the Biden administration to rapidly manufacture more doses, since "experts have argued that millions more doses beyond what the administration has already pledged are necessary to sufficiently meet demand."
They also urged the administration to declare monkeypox a public health emergency, which would unlock additional resources to help the federal government obtain and distribute vaccines around the country. Increased vaccine supply would also help alleviate equity concerns in the government's monkeypox response, since vaccine appointments and outreach have been sometimes inaccessible to marginalized communities who need them.
"Moving swiftly to get these additional doses out to the public and expanding vaccine production capacity are also critical to ensuring an equitable public health response," Jones and Nadler wrote. "We are already seeing how limited vaccine supplies are being distributed in overwhelmingly urban, whiter, and wealthier neighborhoods to the detriment of those who tend to have limited access to health care, especially people of color."
Finally, Jones and Nadler called on the administration to appoint an interagency coordinator to manage the administration's monkeypox response — and to take point on public messaging reducing anti-LGBTQ stigma about the disease.
Although recent monkeypox outbreaks have largely affected gay and bisexual men and transgender people, the virus holds serious health risks for pregnant women and pregnant people — a population that could be under-tested if monkeypox is falsely construed as a "gay disease."
"As the administration works to respond to this monkeypox outbreak, a coordinated campaign of public awareness and messaging to combat any stigmatization and ensure accurate messaging for all populations must be a core part of our efforts," Jones and Nadler wrote. "An effective response to swiftly curb this outbreak would demonstrate the administration's commitment to the health and safety of the LGBTQ+ community."
Proud to co-lead this letter with @RepMondaire urging the Biden Administration to declare the monkeypox outbreak a public health emergency and use every tool at the federal government's disposal to quickly distribute vaccines. https://t.co/otS5Lt9AIB

— Rep. Nadler (@RepJerryNadler) July 21, 2022
Members of Congress call for gender-neutral travel documents
Letter sent to the State Department, DHS on Tuesday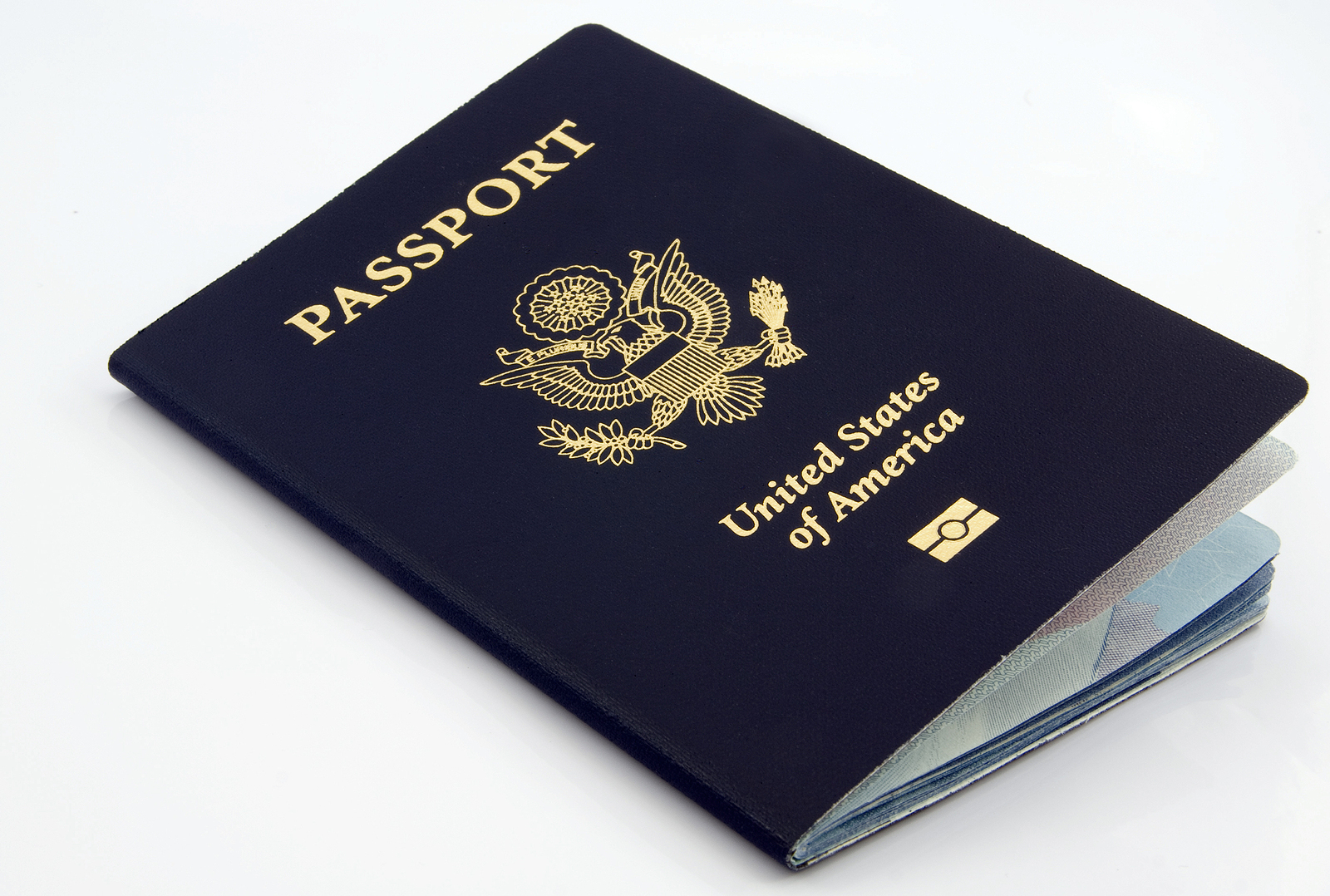 California Congressman Adam Schiff and 18 other House Democrats on Tuesday sent a letter to the State Department and the Department of Homeland Security that encourages them to make the "X" gender marker available for all U.S. passport applications and Trusted Travelers programs.
A spokesperson for Schiff told the Washington Blade in an email:
"The letter was inspired by a constituent who reached out to our office trying to get an emergency passport appointment with an 'X' gender marker — right now you can only get rush passport service with the 'X' gender marker at one passport agency in D.C., so if they had gone through the L.A. passport agency, they only would have been able to get a passport with the M or F gender marker. Our office was able to resolve the case successfully, but it inspired our team to figure out a legislative solution that will help LGBTQI+ individuals access these services in the future."
Secretary of State Antony Blinken in March 2021 announced passports with an "X" gender marker will be available starting April 11.
Dana Zzyym, an intersex U.S. Navy veteran who identifies as non-binary, in 2015 filed a federal lawsuit against the State Department after it denied their application for a passport with an "X" gender marker. Zzyym last October received the first gender-neutral American passport.
In Tuesday's letter, the House members noted that while State Department and the Department of Homeland Security made history by expanding the gender marker options available for U.S. passports and TSA PreCheck applications, creating a new "X" marker for individuals who identify as unspecified or another gender identity.
"The departments have yet to implement the 'X' gender marker for their wide range of passport services and application forms, including the rush, non-routine, and Trusted Traveler programs such as Global Entry that are currently accessible to other travelers."
The letter also highlights: "As long as the Department of State fails to provide non-routine services to individuals seeking an 'X' as their gender marker, non-binary applicants will continue to face an undue and unjust burden when pursuing international travel. The State Department's current timeline to provide these services by late 2023, with no clear date released to the public, would deny these travelers equal access for far too long. Moreover, the Department of Homeland Security's current policy limitations simply force non-binary travelers to choose a gender that does not reflect their gender identity."
The members and concerned LGBTQ and intersex advocacy groups who endorsed the letter are asking the State Department and the Department of Homeland Security to ensure.
Solidified and accelerated implementation of the "X" gender marker option for passport cards, emergency passports printed at embassies and consulates, Consular Reports of Birth Abroad (CRBAs) and on Trusted Traveler Programs forms
A public date by which the "X" gender marker will be available for applicants for all passport services and application forms
Schiff was joined by U.S. Reps. Pramila Jayapal (D-Wash.), Ayanna Pressley (D-Mass.) Eleanor Holmes Norton (D-D.C.), Earl Blumenauer (D-Ore.), Jim McGovern (D-Mass.), Janice Schakowsky (D-Ill.), Raúl Grijalva (D-Ariz.), Mike Quigley (D-Ill.), Suzanne Bonamici (D-Ore.), Donald Payne Jr. (D-N.J.), Dina Titus (D-Nev.), Mark Pocan (D-Wis.), Bonnie Watson Coleman (D-N.J.), Dwight Evans (D-Pa.), Lisa Blunt Rochester (D-Del.), Dean Phillips (D-Minn.), Katie Porter (D-Calif.) and Rashida Tlaib (D-Mich.).
Schiff's office also noted that this request was endorsed by COLAGE, Equality California, Equality Federation, Family Equality, GLBTQ Legal Advocates and Defenders, Human Rights Campaign, Los Angeles LGBTQ Center, National Center for Transgender Equality and the Trevor Project.
Additional reporting by Michael K. Lavers
Rep. Mondaire Jones makes video of getting second monkeypox vaccine
Outbreak now disproportionately affecting Black men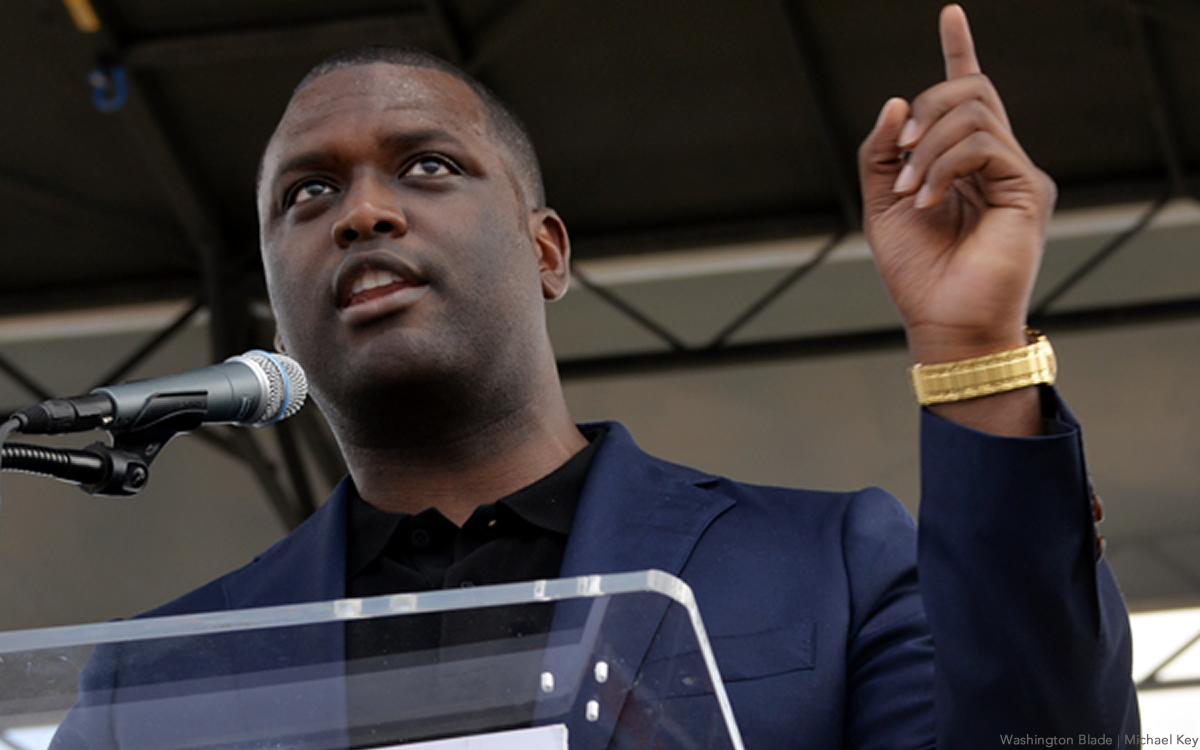 Rep. Mondaire Jones (D-N.Y.), at a time when racial disparities in the monkeypox outbreak are becoming more pronounced, took a visible role Tuesday in embracing efforts to contain the disease, putting out a video of him obtaining a vaccine.
Jones, who is one of two openly gay Black members of Congress, is shown in the video outside of Westchester Medical Center's drive-through clinic in Westchester County, N.Y., saying he just received his second dose of the monkeypox vaccine.
"Monkeypox is hitting LGBTQ+ communities of color particularly hard," Jones said in a tweet. "The most effective way to stop the spread is to get vaccinated and to talk about it — to overcome stigma and misinformation. I did my part and got vaccinated. You should, too."
The video comes out as racial disparities persist in the monkeypox outbreak, even though the number of new cases overall is beginning to decline. In the week of Sept. 4, Black people represented 41 percent of the cases and Latinos represented 27 percent, while 26 percent were white and three percent were Asian, according to data from the Centers for Disease Control.
Jones, who had represented New York's 17th congressional district, was unable to obtain the Democratic nomination to run again for Congress after redistricting in New York and is set to leave at the end of his term.
Senate Dems weigh including same-sex marriage bill in budget stopgap
Legislative maneuver enables speedier approach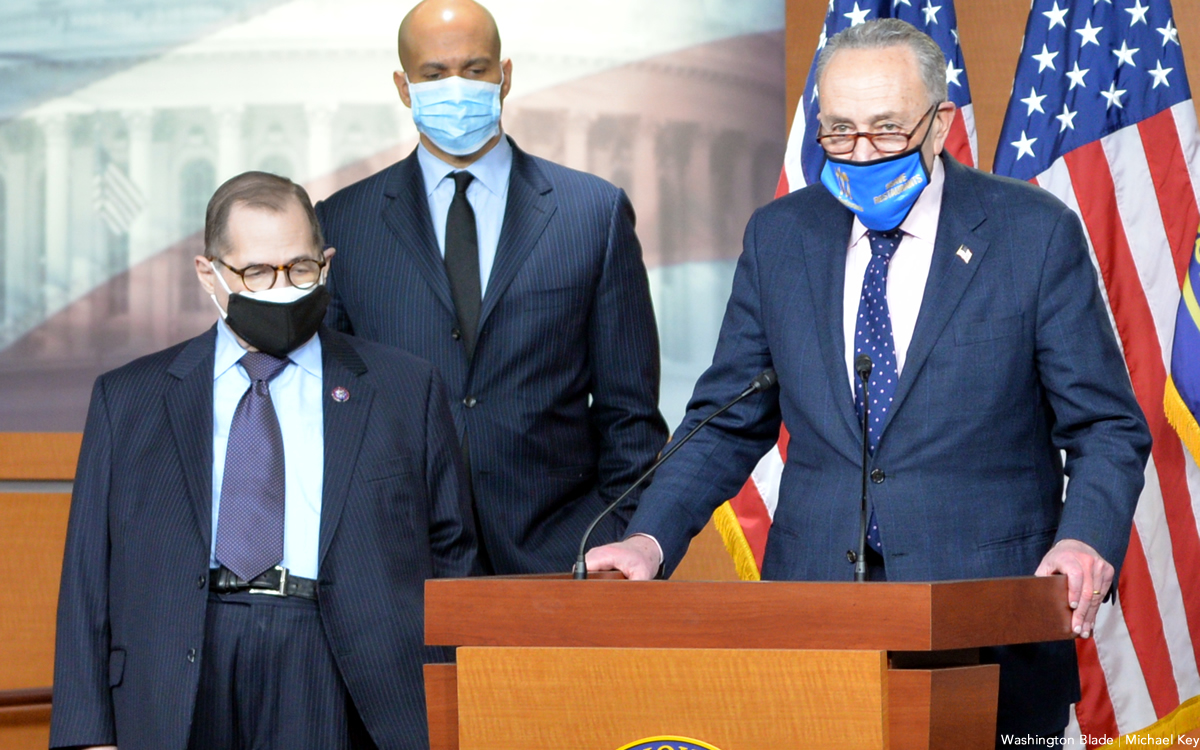 Senate Democrats upon return from August recess are weighing whether to include a provision seeking to codify same-sex marriage into law as part of a measure that would temporarily continue funding the government as lawmakers hammer out the budget for the upcoming year.
Something senior Senate Democrats have been considering in recent days is possibly adding marriage equality to the continuing resolution, a Capitol Hill source with knowledge of the talks told the Washington Blade on Tuesday morning. The news was first reported by Jake Sherman of PunchBowl News.
Supporters of the Respect for Marriage Act, which seeks to codify same-sex marriage into law amid fears the U.S. Supreme Court may rescind it after its decision overturning Roe v. Wade, have said they've been working on securing 10 Republican votes needed to overcome a filibuster in the Senate. The House approved the legislation in July.
Four Republicans have signaled they would support the bill, at least in some capacity: Susan Collins (Maine), Rob Portman (Ohio), Thom Tillis (N.C.) and Ron Johnson (Wis.). Johnson, however, has changed his tune recently and said an amendment for religious accommodations is necessary.
Whether or not the marriage bill is included in the continuing resolution, the measure would still require 60 votes. The approach in the stopgap budget, however, would enable speedier movement with limited time remaining on the legislative schedule.
Some internal pushback has emerged on the idea to include same-sex marriage in the continuing resolution: A Senate Democratic aide familiar with the Respect for Marriage Act told the Blade supporters are still working on obtaining 60 votes for a standalone bill and a provision in the budget stopgap would be a "last resort."
"I think conventional wisdom would say if all things fall apart, maybe that's our route for some must pass bill," the aide said. "But as of now, the coalition that is supporting the bill [is] still working with colleagues to find the 10 Republican votes, and we're confident we'll be able to."