New Madonna remix collection solid but not exhaustive
Marred only by a few '80s omissions, set is blazing history of club music's evolution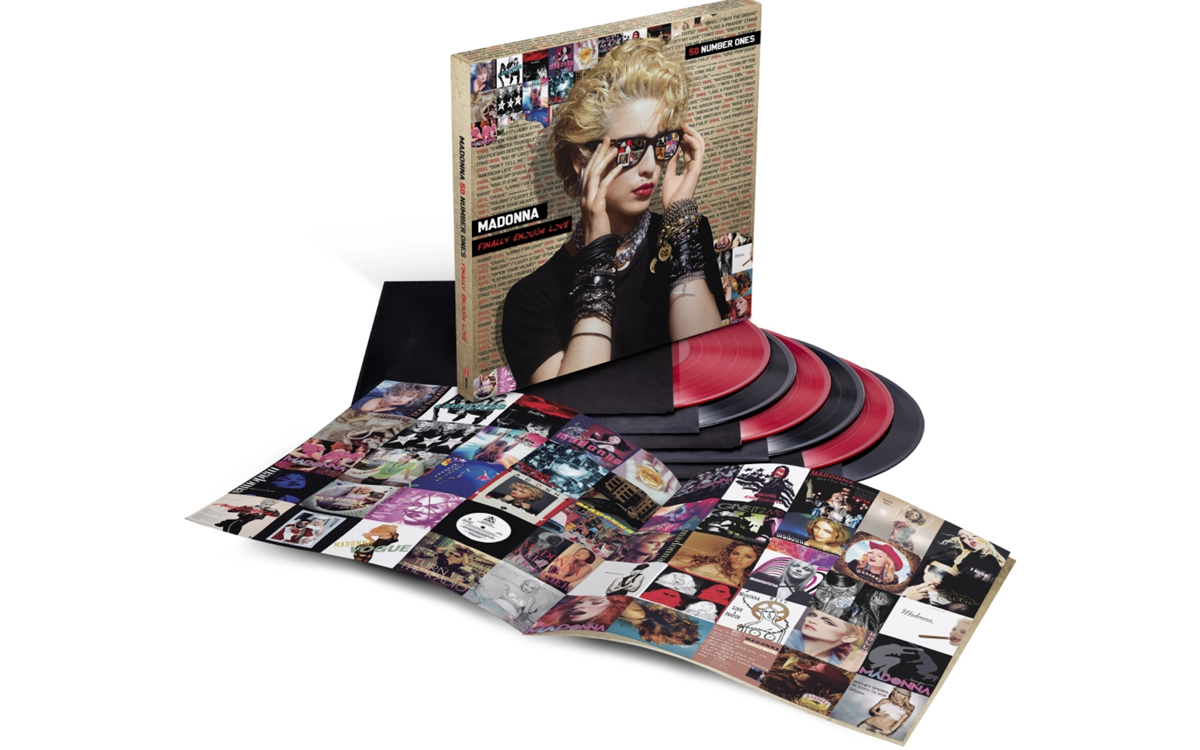 Madonna, though she has as many hit compilations as one would expect from an artist of her vintage and stature, has always seemed wary of looking back or indulging much degree of nostalgia about her career.
As polarizing as her later albums sometimes are, one could never accuse her of cashing in, as so many veteran acts do, on tour after tour of the same old set list designed to hit all the obvious musical marks, please the most tepid of fans and make easy millions. But she has almost swung too far the other way. Hits sometimes have felt grudgingly performed at her live shows of the last, oh, 20 years or so, and have, at times, been so radically re-crafted — an approach that can be thrilling when it works, no doubt — the spirit of the original track has been sometimes painfully undercut.
All that to say, it's fun to see Our Lady of the Remix — for whom in popdom is more deserving of that title? — look back so sumptuously with the Aug. 19 release of "Finally Enough Love: 50 Number Ones," (☆☆☆ out of four) a new 50-track remix collection available digitally, in a three-disc CD set and a sold-out six-LP vinyl edition, as well as "Finally Enough Love," a 16-track version on single CD, double vinyl and digitally. The releases are the first since it was announced last summer that Madonna was returning to her original label, Warner Records, in a new deal that would include a series of deluxe catalogue reissues. It celebrates her record-shattering span of 50 No. 1 hits on the Billboard U.S. Dance Songs Club chart, starting with "Holiday"/"Lucky Star" (only "Holiday" is here, though) in 1983 and culminating with "I Don't Search I Find" in early 2020 from her 2019 album "Madame X." The collection's title is taken from that track. For context, those trailing her record of 50 No. 1 hits on that chart are Rihanna (33), Beyonce (22), Janet (20) and Katy Perry (19); Madonna's record here is the most number ones by an artist/band on any Billboard chart ever.
It's also especially nice to see since remixes have been so essential to Madonna's career. The only time she ever released anything remotely akin to this before was either very early (1987's "You Can Dance" remix album) or oddly random (the 2003 EP "Remixed & Revisited").
This collection is not, as one might guess, a collection of her all-time greatest remixes or even necessarily the versions of the songs that charted. Gen. Xers who gobbled up her maxi singles all through the '90s and beyond will find their stash, if retained, are still the only sources (not counting unofficial YouTube postings) for classics such as the "Shep's 'Spressin' Himself Re-remix" of "Express Yourself" from the "Justify My Love" maxi (also home to the deliciously weird "The Beast Within Mix"), the "Waiting" remix (a non-single) from the "Rain" maxi or any of the varied delights (e.g. "Madonna Gets Hardcore") on the import "Bye Bye Baby" maxi.
Even if you're a completist of the highest order — and there certainly are folks like that in the Madonnaverse — your experience won't be sullied or buoyed much by the mixes included or excluded.
Tons of other remixes here are just slight variations of mixes we've heard before. I haven't been following these releases like a hawk in recent years, but if you collected these in any capacity over the years, there will likely be a fresh balance of familiar and unfamiliar motifs and passages sprinkled throughout.
Most of the remixes retain the bulk of the lyrics from the album versions and are tight edits (no 10-minute percussion solos). The earlier cuts on disc one are the least radical, a non-surprise considering remixing trends of the '80s. And while many of these mixes are heretofore unreleased, they are nearly all vintage or, where tweaked, retain the spirit of their album counterparts. There's no radical thumpa-thumpa version of "Everybody" or "Material Girl," for example; disc three, containing the newest material, is by far the most pounding/rave-influenced.
Standouts for me were the loungy, uptempo-yet-chill vibe of the "Underground Club Mix" of "Erotica" (straight from the vintage "Erotica" maxi), the "PSB Maxi Mix Edit" of "Sorry," (until now, a promo-only mix), the "Eddie Amador Club 5 Edit" of "Give it 2 Me," (vintage, but never commercially available until now) and "Avicii's UMF Mix" of "Girl Gone Wild," which features a spidery instrumental motif that could almost work as a fugal theme.
As a whole, however, there are a few impediments to the way this all goes down, especially if you listen straight through. A few tracks — e.g. the "Sasha Ultra Violet Mix Edit" of "Ray of Light" with its sputtery beat pattern or the loungy, uber-chill vibe of the "Bob Sinclar Space Funk Edit" of "4 Minutes" (this edit of which was only ever previously released on a 12" vinyl picture disc) — give needed contrast to the mostly unrelenting 4/4 beat patterns. But after a while, especially on discs two and three, it all starts sounding like little more than "Hooked on Madonna," of the famous "Hooked on Classics" series from the '80s, which set classical themes to dance beats. Of course, some of that is to be expected given the nature of the release, but as an actual experience, it's occasionally tedious.
And while the DJs are all obviously talented and at times quite creative, by the middle of disc two, one starts wondering if a wiz/nerd with access to the stems could have almost come up with something just as good on a Yamaha Clavinova or the like. Almost.
It also moves a lot faster through her catalogue than you might guess. Since classics like "Papa Don't Preach" and La Isla Bonita" were not No. 1 dance hits, we get to "Like a Prayer" and "Vogue" barely halfway through disc one.
When a non-Madonna-penned single pops up — Andrew Lloyd Webber's "Don't Cry for Me, Argentina" (from "Evita") or Don McLean's "American Pie" (from "The Next Best Thing"), they jump out as markedly better examples of songcraft than just about anything Madonna ever came up with herself. Going straight from "Pie" to "Music," one of M's most lyrically insipid compositions ever to my ear, is especially painful. For sure, there are dozens of pop masterpieces here, but the covers tend to accentuate the froth on cuts like "Turn Up the Radio" or "Jump."
On the brighter side, however, the vocals sound stronger and sweeter than I recalled. Yeah, they're likely auto-tuned and otherwise studio sweetened, but there were several passages — "Nothing Really Matters," "Keep it Together," "Deeper and Deeper" — when it's clear Madonna is a better studio singer than she ever gets credit for.
Booklets, too, are thorough and nicely done with detailed track info and pics of all her single artwork.
While there are 50 tracks here, the math is a bit fuzzy. "Angel," which charted jointly with its flip side "Into the Groove," is absent as is "Causing a Commotion," which had a vinyl Record Store Day release back in April, though it's annoying it's not here. Because "You Can Dance" topped the chart as an entire album and the Britney duet "Me Against the Music" was not from a Madonna project, there's a little wiggle room numerically in how this set was curated.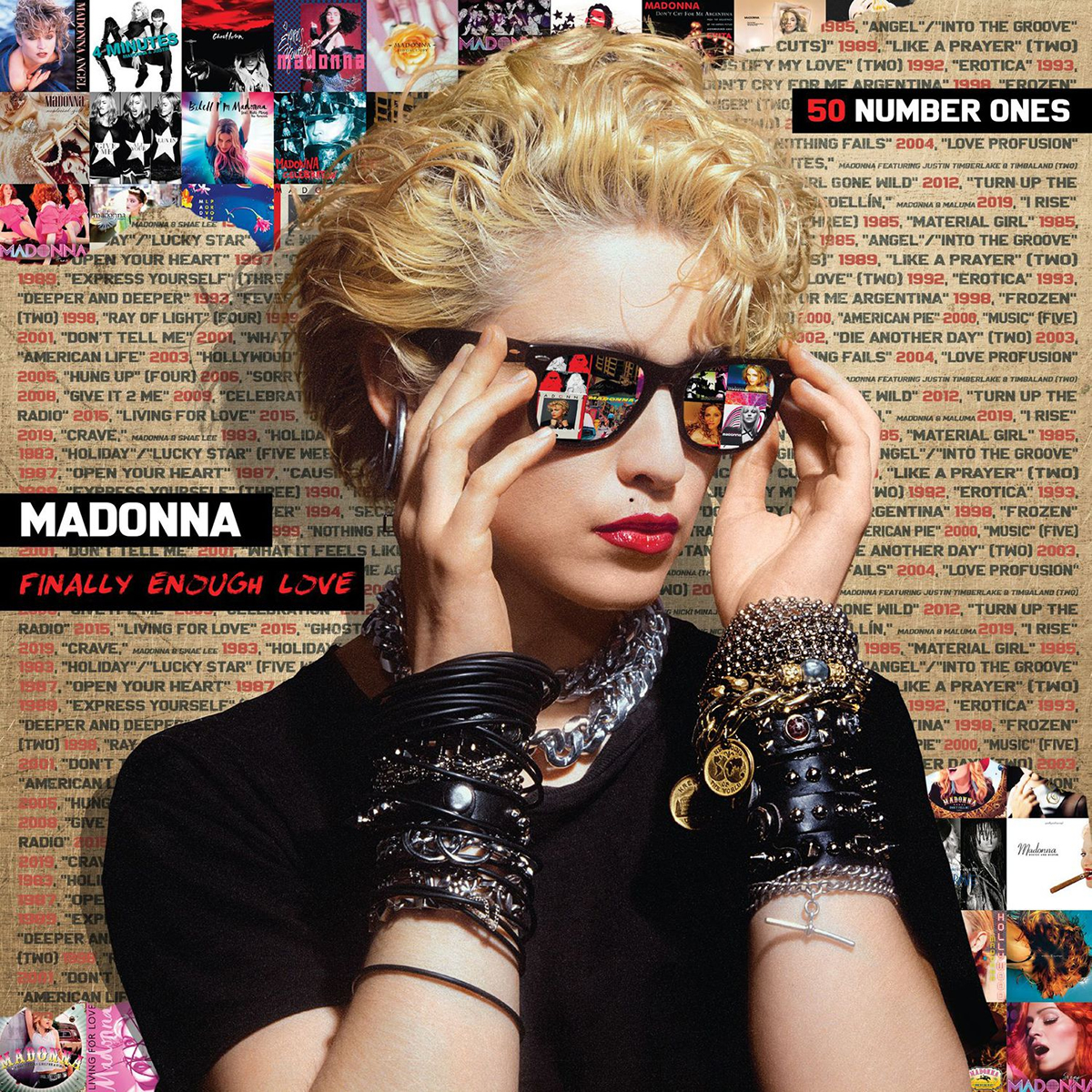 New dance single pays tribute to Town Danceboutique
Local musicians pen 'Town' in honor of shuttered club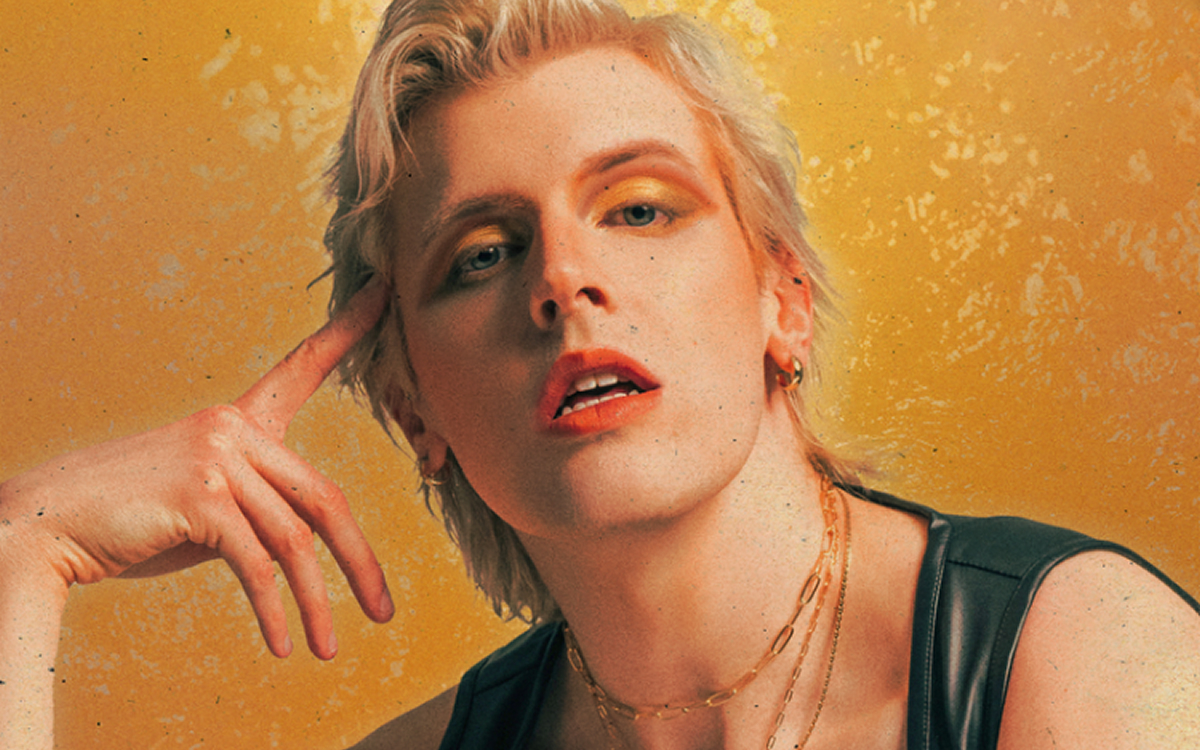 The closing of the LGBTQ nightclub Town Danceboutique in the summer of 2017 was heartbreaking to local musician Bryce Bowyn. He and his Los Angeles-based singer/songwriter friend Lexie Martin decided to honor its legacy in their new single, "Town."
For Bowyn, who moved to the District about a decade ago to attend school at American University, the memories he has from Town Danceboutique are endless. And when it closed, it was a massive loss to Bowyn and many others.
"It was such a cool space," Bowyn said. "It was just disappointing to see a place that brought so many people together become part of the landscape again." The building Town Danceboutique used to be housed in is now home to upscale apartments and a CVS.
Town Danceboutique was a formative place for Bowyn and Martin, and it was Bowyn's first experience in an open and accepting LGBTQ environment. His favorite memories at the club were always on Halloween, he said. Patrons, including Bowyn, would go all out with their costumes to look their very best.
Bowyn and Martin met while they were both in the musical theater program at American University. Despite their years-long friendship, "Town" is the first song they have written together. They sat down over FaceTime and got to work. It was Martin's idea to pay homage to Town Danceboutique, and the song follows the story of pre-gaming, going out, and hitting the dance floor.
But the single also serves as a hype song for going out in any city, at any place.
"It was important to me for the song to remain relatable and accessible," Bowyn said. "So the whole foundation of the chorus, 'Let's go to town,' can either mean Town Danceboutique, or painting the town red and having the night of your life."
Bowyn started writing and producing his own music in 2018. He released an EP titled "A Rosy Retrospect" in 2022, and most recently released a single "A Bridge Burned Down" in June. His music is inspired by late 2000s pop and '80s synthpop, influenced by stars like Madonna and Charli XCX. Lexie Martin released her self-titled EP in 2019 and most recently came out with her single "SUPERPOWER" in 2021.
Bowyn has been a lifelong pop music enthusiast. He distinctly remembers watching Britney Spears perform "Oops!…I Did It Again" at the MTV Video Music Awards when he was a kid and thinking "That was what I wanted and what I was set to do in life."
"My heart was always with pop music," Bowyn said.
"Town" is available now for streaming on Spotify, Apple Music, and Soundcloud.
From Monáe to Madonna, fall will rock in D.C.
Local venues hosting array of queer artists in coming months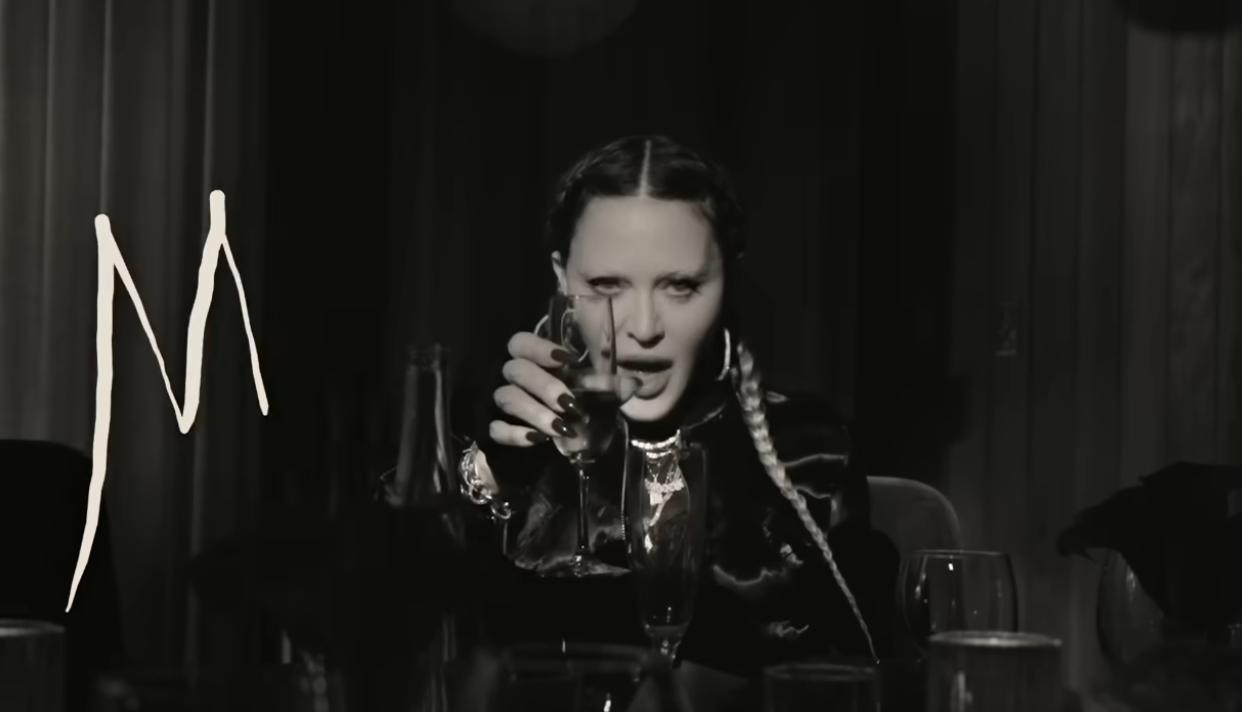 The D.C. area has many LGBTQ musical acts to look forward to this fall. Starting with pansexual and nonbinary actor and R&B singer Janelle Monáe, performing at the Anthem on Sept. 24-25 with ticket prices ranging from $135 to $301 on StubHub.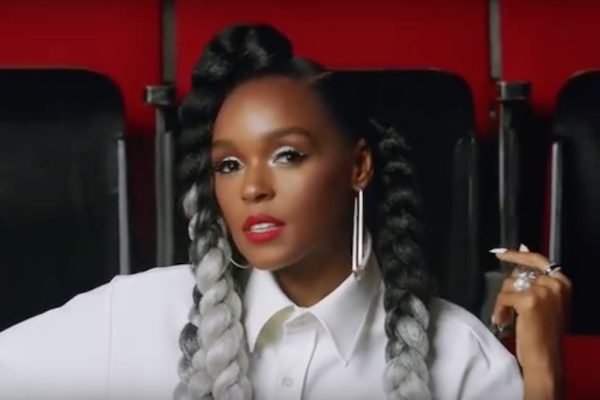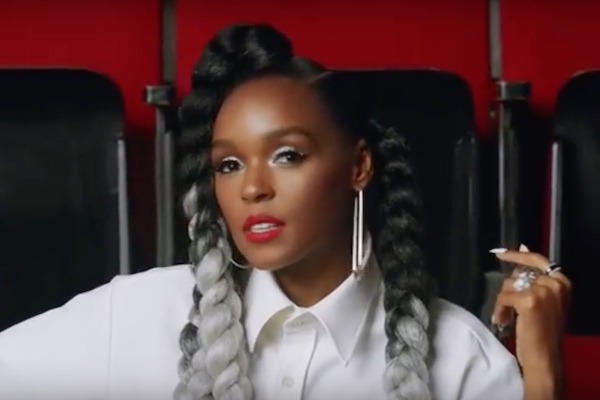 Singer Hozier's "Unreal Unearth Tour" is coming to the Anthem on Sept. 26-27. Tickets are available on StubHub starting at $324.
On Sept. 28 the CFG Bank Arena in Baltimore will see lesbian pop artist SZA's "SOS Tour" with tickets starting at $165 on Ticketmaster.
Queer indie pop singer Ashnikko is coming to the Anthem on Sept. 29 to perform their "Weedkiller Tour." Tickets available on StubHub range from $49 to $279.
Coming to Merriweather Post Pavilion in Columbia, Md., is the All Things Go Festival. Performing are lesbian singers Tegan and Sara, alt-pop singer Lana Del Rey, pop singer Carly Rae Jepson, and more. The festival will take place Sept. 30-Oct. 1 with two day passes starting at $397 on SeatGeek.
Rock band Queen will perform "The Rhapsody Tour" at the CFG Bank Arena along with Adam Lambert on Oct. 4-5. Tickets are starting at $181 on Ticketmaster.
Pop star and trans woman Kim Petras' "Feed the Beast World Tour" will reach the Anthem on Oct 12. Tickets range from $72 to $817 on StubHub.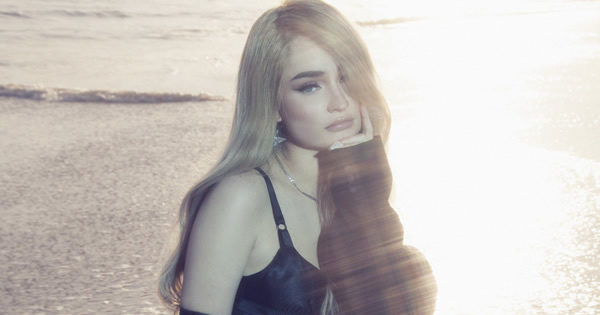 Queer pop singer Kesha is coming to the Anthem on Oct. 29 to support her new album, "Gag Order." Tickets go from $86 to $261 on Event Ticket Center.
Queer pop rapper Shygirl is co-headlining with bisexual singer Tinashe for the "Nymph" tour at the Anthem on Nov. 5. Tickets range from $45 to $145 on Ticketmaster.
Indie band Men I Trust is performing at Echostage on Nov. 15. Tickets are available on Ticketmaster for $30.
Nonbinary rapper Lil Uzi Vert's "PINK TAPE TOUR" will be at the Anthem on Nov. 21. Tickets start at $90 on StubHub.
Doja Cat's "The Scarlett Tour" will reach Capital One Arena on Nov. 27. Tickets start at $100 on Ticketmaster.
Madonna will bring her highly anticipated and delayed "The Celebration Tour" to the Capital One Arena Dec. 18 and 19. Tickets are available on Ticketmaster starting at $110.
Tom Goss to perform at Rehoboth Beach Bear Weekend
Out singer entertains at the Sands Hotel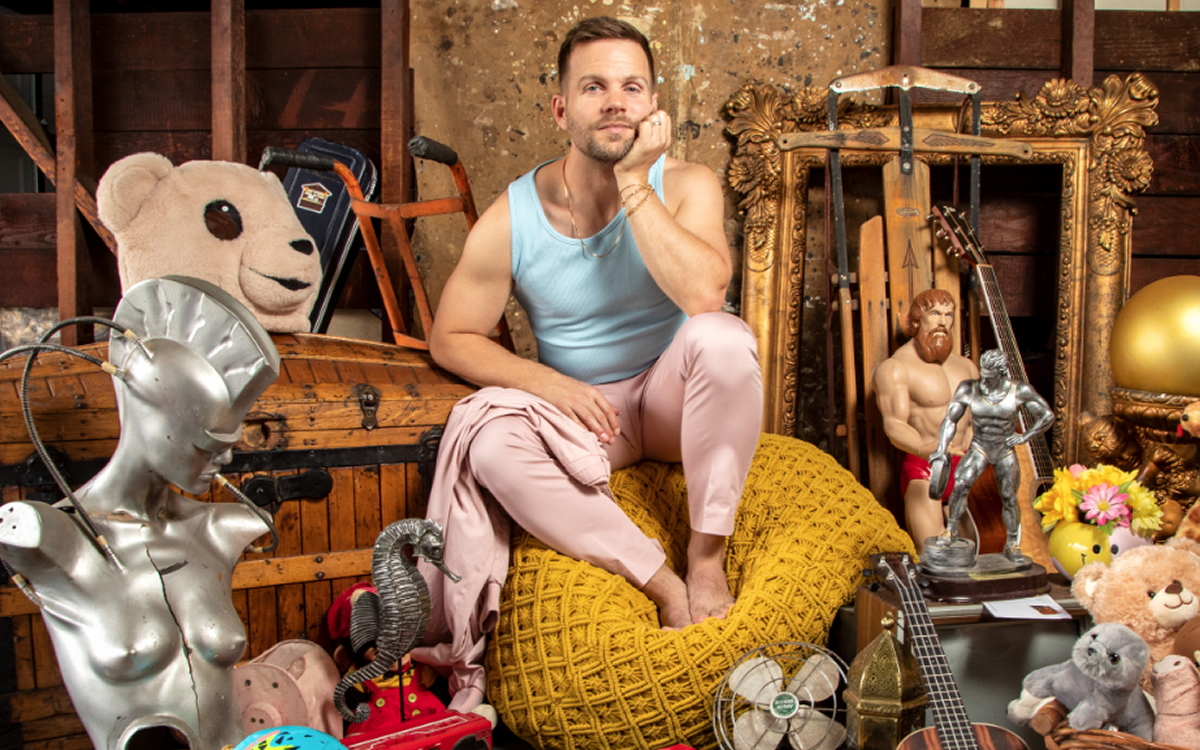 Out singer Tom Goss will perform at the Rehoboth Beach Bear Weekend on Saturday, Sept. 16 at 7 and 9 p.m. at the Sands Hotel.
He will sing his memorable songs like "Son of a Preacher Man" and "Bears," as well as tracks from his new album, "Remember What It Feels Like," where he sings about being a 42-year-old gay man still reeling from his husband's infidelity who was recently conned by a lover with a secret life now serving time in prison.
Tickets to Rehoboth Beach Bear Weekend start at $20 and can be purchased on Eventbrite.