Gay GenZer wants to be youngest Va. state delegate
Zach Coltrain is running in 98th House district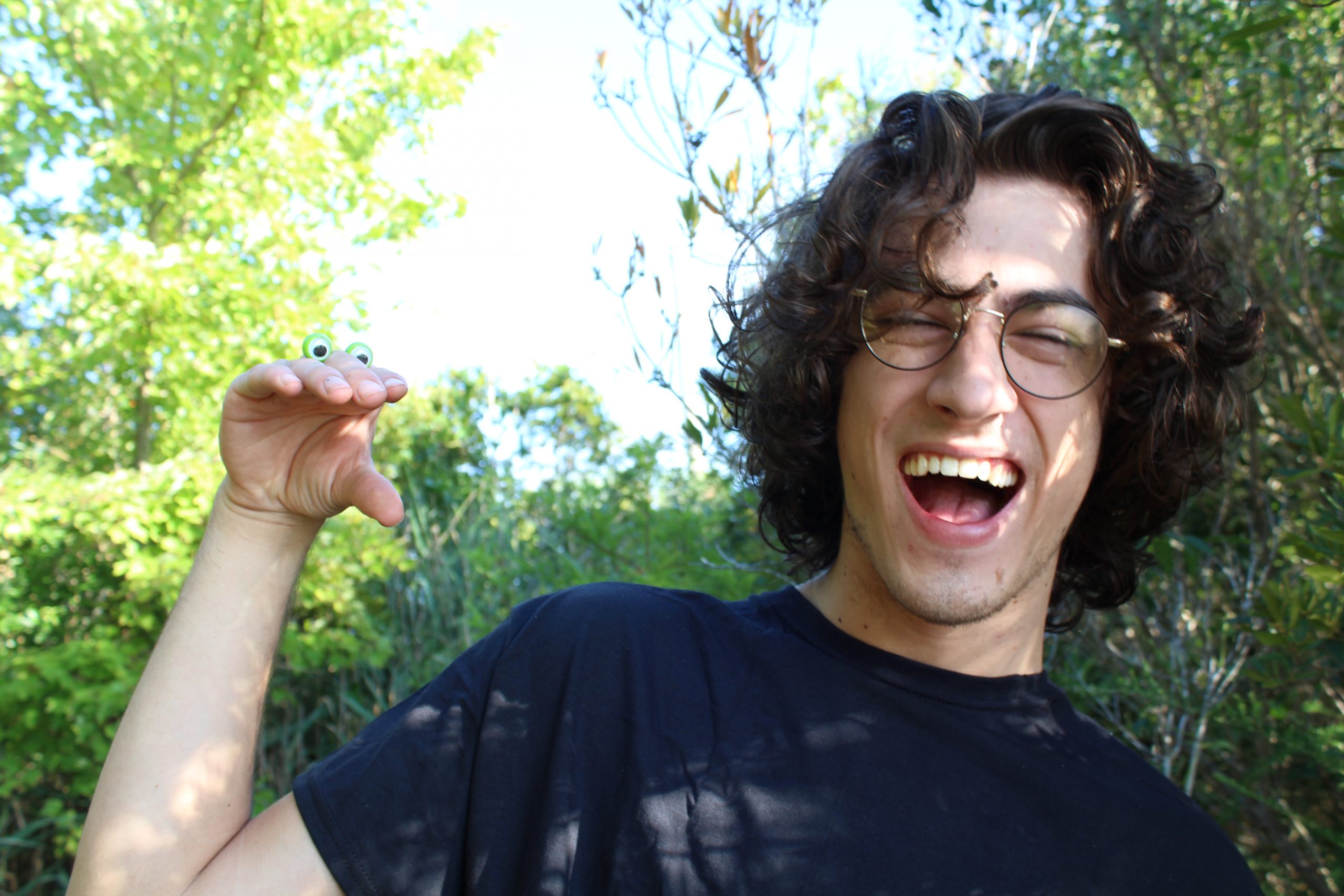 Zach Coltrain lives in two worlds. In one, he traverses the serene landscapes of Appalachian State University in North Carolina's Blue Ridge Mountains — studying the use of music as a therapeutic intervention. In the other, he navigates the thorny world of politics in the neighboring state of Virginia, which saw a conservative shift after the election of Republican Gov. Glenn Youngkin in 2021. 
Coltrain, a 20-year-old gay Democrat, said those two worlds have coexisted for him since high school — where he split time between the debate team and musicals, campaigning and band practice, politics and music. 
"It's really important to me, solidifying my education with mental health, especially when I let it exist with government, where it appears most people don't have a strong grasp on how mental health works," he told the Washington Blade.
The balance will certainly be harder to steer as Coltrain announced his campaign for Virginia's 98th House of Delegates district in August 2021 — becoming the youngest candidate to run for a seat in Virginia's lower body. In fact, Coltrain, who grew up in the district, won't meet the minimum age requirement of 21 until his birthday in September, two months before the election. 
Coltrain is joining an ever-growing list of political candidates from Generation Z — defined as those born between 1997 and 2012 — whose older members are just reaching the age where they can legally run for office, 2022 being the first year Gen Z could run in federal elections. And it didn't take long for Gen Z to get on the board. 
On Saturday, Florida Congressman Maxwell Frost, 25, was officially sworn into the U.S. House of Representatives, becoming the first Gen Z congressperson in history.
"The people of Orlando sent me to Washington, D.C., to fight for them and enact the kind of change they want to see in our communities. Gun reform, universal healthcare, housing affordability, tackling the climate crisis and more," Frost said in a statement. "We have so much work to do, but I'm honored to represent my people."
In addition, according to campaign finance tracker Open Secrets, Gen Z candidates for federal offices raised millions of dollars during the 2022 campaign season. The nonprofit identified at least seven Gen Z candidates — four Democrats and three Republicans — vying for congressional seats in 2022. 
Gen Z is also partially responsible for thwarting the so-called "red wave" that many political analysts predicted for last year's midterms. In 2022, Democrats overperformed, gaining one seat in the Senate and not losing nearly as many seats in the House as predicted.
Ashley Aylward, a senior researcher at the Washington-based public opinion research firm HIT Strategies, wrote in Time that an "earthquake of young voters shook up the political world" in 2022.
"When young people's rights are on the ballot and championed by the candidate, they show up," she wrote. 
The numbers seemed to back up her claims. About 1 in 8 voters overall were under 30, according to early exit polling and AP VoteCast, and more than half supported Democratic candidates in the midterm elections. It came during the same year that the U.S. Supreme Court overruled Roe v. Wade, stripping pregnant people of the Constitutional right to an abortion; 74 percent of 18-29-year-olds believe abortion should be legal in all or most cases, according to recent data from the Pew Research Center. 
In an interview with the Blade, Aylward couldn't say definitively whether we could expect a similar turnout of young voters in statewide and local races. Coltrain's race will be decided later this year — Nov. 7, 2023 — with no headline-grabbing national or gubernatorial elections to help boost turnout. 
But Aylward — speaking broadly and making clear she didn't have enough data to make any clear conclusions — speculated that Dobbs v. Jackson, the case that gave the state's the power to decide abortion rights, could lead to increased turnout in often overlooked statewide elections. 
"I have noticed a shift in attention being turned towards state and local politics, because we know that is where the most impact happens on our day-to-day lives," she said. "But a lot of it was sparked from the Dobbs v. Jackson case, because people now realize that these decisions about our bodies are going to be made in our state legislatures."
Aylward added that she hopes to do more research on the topic in the future.
Furthermore, Aylward said she has found that Gen Z voters are "way more motivated to vote when they see young people like them run for office."
"Most often of what we hear in focus groups is that young people are usually feeling more jaded, because they don't see people like them in elections, particularly young," she said.
This begs the question: Can a man not yet able to legally consume alcohol convince the people of Virginia's 98th House district to vote for him?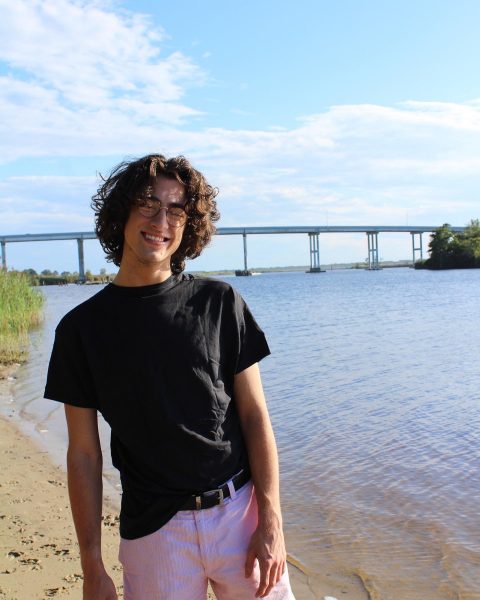 In general, Aylward said, she has found that age does matter to some folks. "But most of the time, it boils down to the issues. [Voters] go on and on about the issues that people are championing," she said.
Coltrain is the only Democrat in the race, clearing his path to the general election. However, his journey to the Virginia House becomes murkier after the primaries. According to the Virginia Public Access Project, Coltrain's Republican opponent will either be Glenn Davis or Barry Knight — both of whom are current Virginia delegates.
Davis has represented District 84 since 2014, and Knight has represented District 81 since 2010. 
The district, which encompasses the southeast corner of the state, did change after redistricting, but it still favors Republicans. The new 98th District is made up of parts of the old 84th, 81st and 21st Districts — all of which favored former President Donald Trump in the 2016 election. In 2021, the 98th District overwhelmingly voted for Youngkin, who captured 63.06 percent of the vote. VPAP categorizes the district as "strong Republican."
Coltrain admitted that competing in the district worried him, saying there are no guarantees that the district will be flipped. But he believes his campaign is unique and will make him tough competition for his Republican opponent.
Zeroing on Knight, Coltrain criticized the incumbent's past challengers. "The past few candidates we put up against Barry Knight, my opponent, have been other rich white guys," he said. "Nobody's really eating that up."
"I think that's not our case, here," Coltrain added. "I'm a student on a Pell Grant with student aid and a music scholarship, literally barely hanging on financially at points."
Furthermore, Coltrain touted his campaign issues — which focus on environmental protection, education and healthcare — as a "reflection of both [his] district and also Gen Z in general." 
"I think I found a way to find this niche intersection, where a rural district with farmers in it have the same common interests as Gen Z advocates," he said. "And I think a big part of that can be the environment."
As for his opponent using his age against him, Coltrain said, "Honestly, I hope they do."
"My age is something that I'm going to flip as a good thing, and I have been campaigning with it," he said. "I started right off the jump telling people that I'm here, and I'm young, and I'm not even old enough to hold the office that I'm running for. I am aware that this is unique, and I'm aware that being the youngest person to run is something that will make people uncomfortable."
But Coltrain, who has worked on campaigns since he was a teenager, thinks that the "argument that there's not room for [young people] at the table is not true and won't be true."
"I know how to have a real impact in our district," he said. "I know that specifically, when we're looking at young activists and organizers, our district is looking for them, tirelessly. I think that this could be a wake up call for us, it can be a way for people my age and people of my generation to realize that this is something that they can do and realize this is the space that they are supposed to exist in."
Coltrain has no lack of people who believe he could very well be the person to flip the district. In fact, Dr. William "Fergie" Reid, the founder of 90 for 90, an initiative that aims to supply a Democratic challenger in all Republican-controlled districts, reached out to Coltrain directly and encouraged him to run.
Reid — named after his father, William Reid, the first African American elected to the General Assembly in the 20th century — said he was looking for a candidate who was "in college, politically inclined and not scared." Eventually, he said, "I got his name, and I tracked him down. When I talked to him, he couldn't have been cooler, and [he] understood what I was talking about."
In 2021, Republicans swept all three statewide positions — governor, Youngkin, lieutenant governor, Winsome Sears, and attorney general, Jason Miyares — and took control of the House of Delegates in an upset. Youngkin became the first Republican to win a statewide election in Virginia in more than a decade. 
Reid said Democrats' losses in the state were narrow in 2021 and came down to Democrats "not playing hard enough." To Reid, "if Democrats just play a little bit harder, they'll take back the majority. And this is what Zach is doing; he's helping Democrats play just a little bit harder."
Youngkin has since signed an executive order to root out critical race theory in Virginia's education system. He has also supported anti-LGBTQ policies, including forcing teachers to out queer students and restricting the rights of transgender students.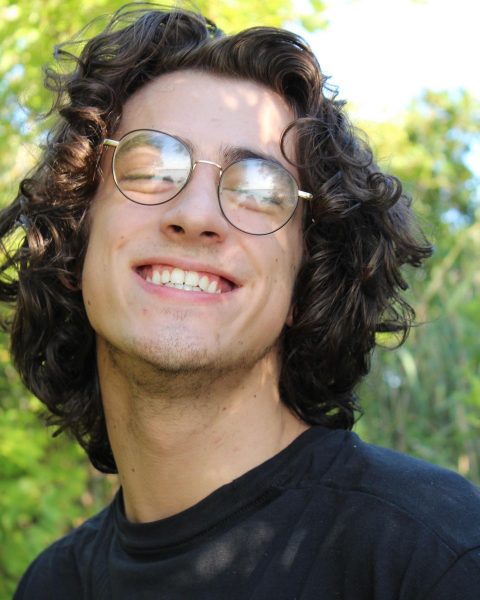 Coltrain, who came out as gay when he was 11 years old, said he "was comfortable in telling everybody that I was gay from a really early age." But "looking at the way things are now, I don't know that even right now, people could still have that story in the area that I grew up in. And it's been super, super scary."
"He's got the right stuff, and I couldn't be more proud of him," he said of Coltrain.
Coltrain is staring down a busy semester, one sure to be full of aching feet and headaches as he's committed to his campaign, coursework, part-time food truck job and Application State's debate team, where he is one of two captains. 
"It's a lot for sure," he said with uncertainty in his voice. "We're trying to balance it."
But the brief moment was drowned out by his overwhelming enthusiasm.
"Schoolwork all day and campaigning all afternoon is just normal now," he said, calling the opportunity "life changing."
Danica Roem condemns Zooey Zephyr censure
Transgender Mont. lawmaker filed lawsuit on Monday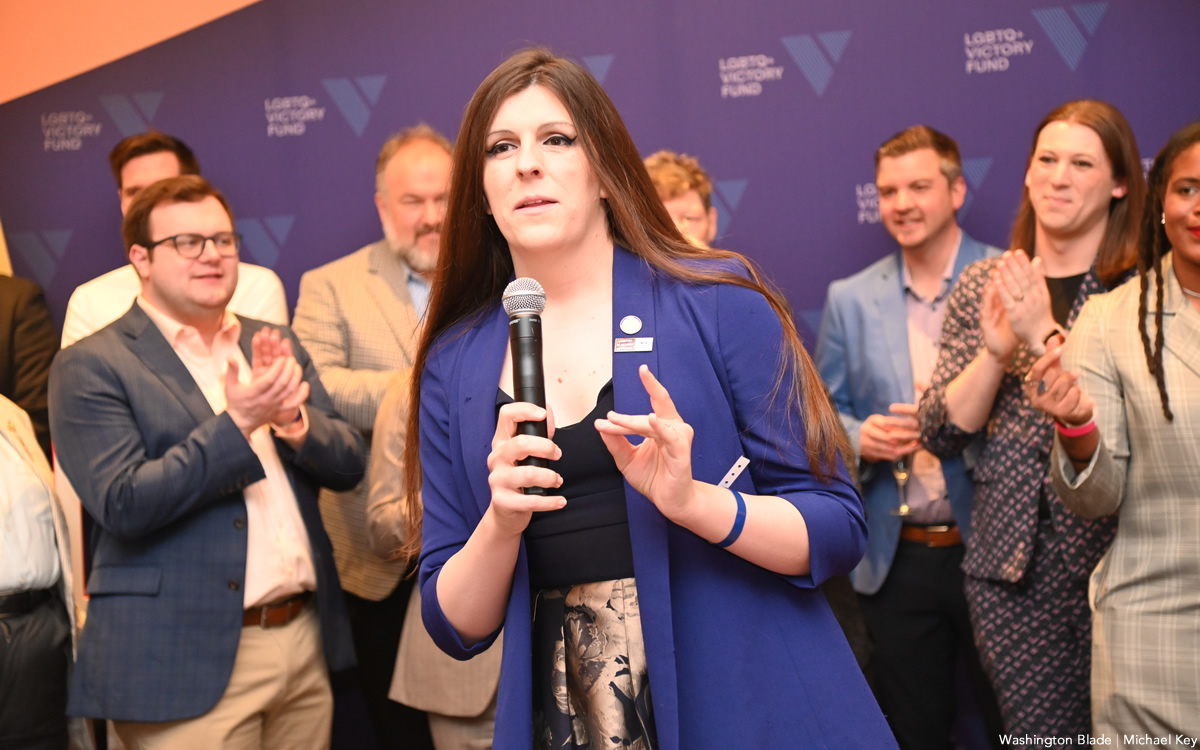 Virginia state Del. Danica Roem (D-Manassas) on Monday condemned the censure of Montana state Rep. Zooey Zephyr after she criticized her fellow lawmakers over their support of an anti-transgender bill.
"Censuring Rep. Zephyr is by all evidence an arbitrary and capricious abuse of power by a Republican supermajority whose 'Freedom Caucus' members on April 18 — without condemnation or censure for breaking decorum — also insisted on disrespecting her by 'deliberately' (as noted by the AP on April 19) misgendering her because they refuse to acknowledge the identities of their trans constituents, let alone their colleague," Roem told the Washington Blade in a statement.
Roem in 2018 became the first openly transgender person seated in a state legislature in the U.S. Roem the following year became the first out trans state legislator to win re-election in the country.
Montana Republicans last week banned Zephyr, a trans woman who represents House District in the Montana House of Representatives, from the chamber floor after she criticized them over their support of a bill that bans gender-affirming health care for children.
Republican Montana Gov. Greg Gianforte on April 28 signed the measure, even though his nonbinary child had urged him to veto it. Zephyr on Monday filed a lawsuit that challenges her censure.
"Given the precedent established and repeatedly re-established, there is no justification for depriving the people of District 100 their equal representation in the state House," Roem told the Blade. "Their representative's full rights and privileges of the floor should be reinstated immediately."
Manassas Democrat running for state Senate
Roem last May announced she is running to represent Senate District 30, which includes western Prince William County and the cities of Manassas and Manassas Park.
Robert Ruffolo, one of the Republicans who hopes to challenge Roem, has made a series of anti-trans comments on his Twitter account. These include asking a Twitter user who said "trans women are natural women" and "trans women are biological women" whether they are saying "God made a mistake by creating you as a male?"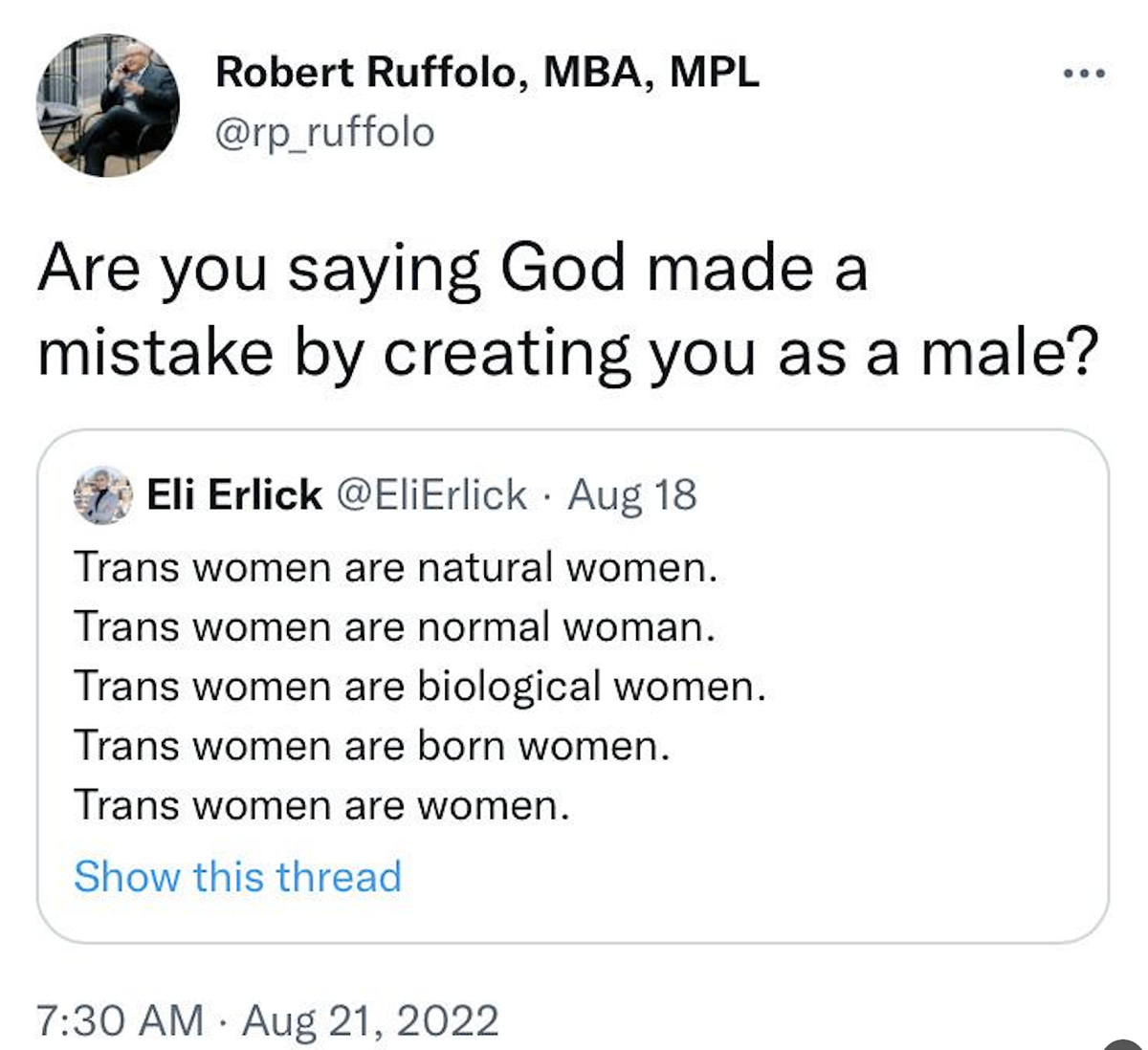 "We know what we're up against in this race," Roem told the Blade on April 23 during an interview before the LGBTQ+ Victory Fund's National Champagne Brunch that took place at the JW Marriott Hotel in D.C. "We know it is absolutely going to get personal, as well as its going to get on policy. We know that there's going to be a lot at stake."
Democrats currently have a 22-18 majority in the Virginia Senate, and they blocked the 12 anti-LGBTQ bills introduced during the 2023 legislative session.
"That is the only thing keeping Virginia from being in the same league as West Virginia, as Kentucky, as you're about to see in North Carolina now that they got their supermajority, as you're seeing in South Carolina, Georgia, Florida, Mississippi, Alabama, Louisiana, Texas, Oklahoma," said Roem. "It gets worse, right? Arkansas, another one. Missouri, geez their attorney general is now trying to block trans care for adults."
"The only thing that's keeping us from that is that four seat majority," she added.
Lieutenant Gov. Winsome Earle-Sears, who presides over the state Senate, and Gov. Glenn Youngkin are both Republicans. Roem told the Blade the governor this cycle is going to try and flip the "state legislature of a Democratic-voting state."
The Senate Health Subcommittee earlier this year killed state Sen. Amanda Chase (R-Colonial Heights)'s bill that would have banned transition-related health care for trans youth.
Roem in 2020 introduced a bill that bans Virginia health care providers from discriminating against their patients based on their gender identity. Then-Gov. Ralph Northam, a Democrat, signed the measure into law. Roem noted to the Blade that Chase's measure would have repealed the statute.
"I'm not saying that we were in imminent danger of that bill," said Roem, referring to Chase's bill. "If they (Republicans) have majorities in both chambers and they have this governor, that bill passes. That bill might be introduced by a different member, but that bill passes."
D.C. schools work to boost LGBTQ support, while Va. students face new challenges
Youngkin policy proposals spark fear among trans, nonbinary youth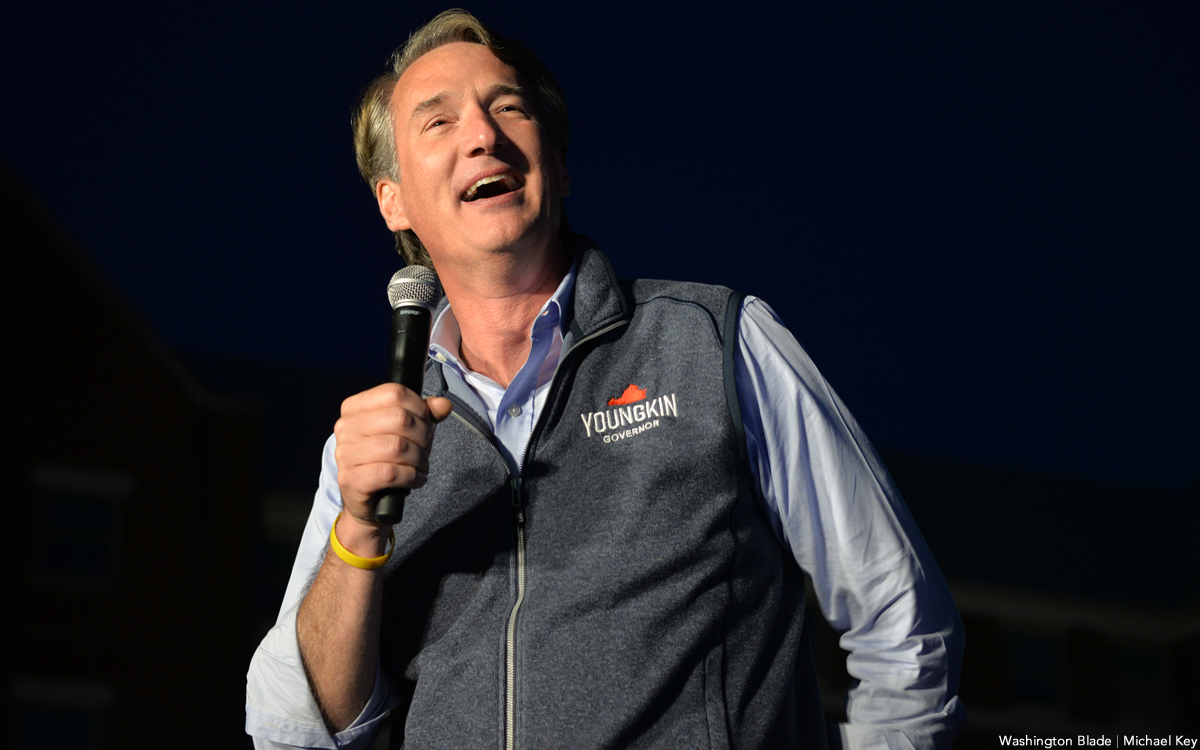 After Virginia Gov. Glenn Youngkin's administration proposed changes to transgender students' rights in September 2022, 72,000 public comments flooded in. But with no indication of when policies that restrict bathroom use and pronoun preference could be implemented, some students in Virginia public schools are afraid of losing their safe spaces at school.
"Many students have reported increased anxiety and fears related to the model policies' ramifications," said Abram Clear, the school programs coordinator for Side by Side, an organization working with schools across Virginia to support LGBTQ youth. "In particular, trans and nonbinary students who have found safe, affirming spaces at school have expressed concerns about being forcibly outed to their guardians."
While some guardians openly support their student's sexuality, other discussions about gender identity can be dismissed or misunderstood at home. If the new policies on transgender students are passed and educators are required to out students to their guardians, LGBTQ students can run a higher risk of negative mental health, as well as possible physical danger at home.
Transgender and nonbinary students also worry that these policies embolden educators who are already dismissive of their identities. Supportive educators express similar concerns as they worry they will be contractually obligated to out students or enforce measures that harm their students.
"Morally, they feel it's imperative to continue affirming their trans and nonbinary students by using their requested names and pronouns, regardless of documentation," said Clear. "But this would be at odds with the 2022 [Virginia Department of Education] protocols."
Virginia's proposed policies would require more than one million students to only use bathrooms and locker rooms associated with the sex assigned to them at birth. Students would also only be allowed to participate in sports or extracurricular activities in accordance with the same rule.
The legal name and sex of a student would also have to align with their sex at birth unless official legal documents or court orders are provided, regardless of whether a parent gives permission. This would require teachers and other school officials to only refer to a student by the pronouns associated with their sex at birth.
In one month alone, nearly one-third of LGBTQ students missed at least one day of school because they felt unsafe, according to the Gay, Lesbian, and Straight Education Network's 2021 report. Just over 75% of LGBTQ youth also experienced in-person verbal harassment at school in the past year due to their sexual orientation, gender expression, and gender identity.
But as students in Virginia try to unpack the potential ramifications of changes to the 2022 Virginia Department of Education's Model Policies, D.C. Public Schools (DCPS) continues to push for visible allyship in middle and high schools.
Each year, DCPS distributes a survey to middle and high school students to ask about gender identity and sexuality. Asking students to best describe their identity, DCPS uses the survey to learn about student perceptions of themselves to improve school climate and social-emotional learning.
DCPS policies on transgender and non-confirming students also advise school-based staff to be aware of student identification preferences and always use their preferred reference when speaking to or about the student.
Staff in DCPS can even become trained LGBTQ Liaisons, wherein they offer visible allyship and resources to students and families. Also tasked with developing and running a Gender and Sexuality Alliance (GSA) in their school, liaisons work to raise awareness of LGBTQ issues in their school community.
A strong GSA presence in schools offers a consistent space for LGBTQ students to discuss their experiences with peers and trusted advisers. The Duke Ellington School of the Arts, for instance, gathers weekly during lunch or advisory periods to discuss current issues and plan community-building initiatives.
With more than 60% of queer youth living in non-affirming homes, the presence of GSAs has shown to increase the academic performance of LGBTQ-identified youth, decrease bullying, and create a more inclusive school culture.
"Holding a consistent, brave space for LGBTQ+ students to gather can be transformative for a school's environment," Clear said. "GSA meetings may be one of the only safe spaces LGBTQ+ students have to fully express themselves and build community, which is especially crucial if they lack familial support."
Side by Side is concentrating efforts in the greater Richmond, Va., area to connect more than 25 GSAs at middle and high schools. But GSAs aren't run in every middle and high school in the state, so the challenge to offer affirming in-school club spaces remains a priority as the state faces potential changes to students' rights.
"In particularly homophobic and transphobic school environments, LGBTQ+ students may not have any trusted adults to advise and sponsor the club," Clear added. "Unfortunately, this creates a barrier in schools where student access to a GSA may be most crucial."
GSAs in public schools are protected under the Federal Equal Access Act. However, for transgender and non-binary youth, assurance that school is a safe and affirming place for them may change.
Orange County, Va., Board revokes funding for arts center over drag design class
Equality Virginia calls action shameful retaliation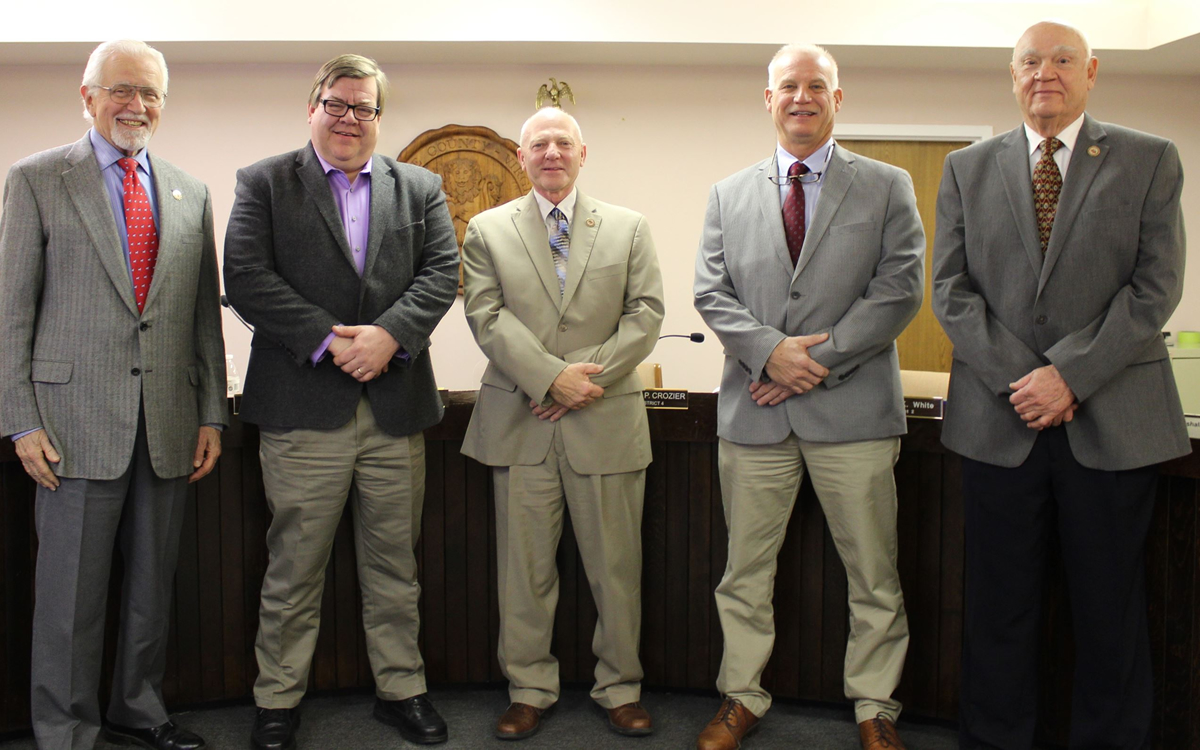 The Orange County, Va., Board of Supervisors last week released its proposed fiscal year 2024 budget that removes $9,000 in funding it approved last year for the nonprofit Arts Center In Orange in response to plans by the center to host a design class taught by a local drag performer.
According to Equality Virginia, the statewide LGBTQ rights organization, members of the Board of Supervisors "have specifically tied the revocation of funding to this planned event," an action that Equality Virginia calls "harmful and insidious" and that follows attacks on drag shows and drag performers surfacing in many other states.
"Earlier this year, the same Board also voted to revoke a $4,500 matching grant from the Arts Center, which was allocated and approved in the prior year's budget," Equality Virginia says in an April 5 statement. "Both of these actions happened after the Arts Center planned an event with a local drag performer who was scheduled to teach a class on makeup, costuming and hairstyling," the statement says.
News media outlets in the Orange County area have reported that the Arts Center in Orange "indefinitely" postponed the class by the drag performer after opposition by county board members and others first surfaced in January. A spokesperson for Equality Virginia, said the Board of Supervisors continued efforts to defund the Arts Center even though the "drag" class has never taken place.  
In an April 4 story, the Orange County Review reports that it obtained an email dated Jan. 18 in which Orange County Board of Supervisors Chairman Mark Johnson expressed agreement with a constituent who requested that the county revoke its funding of the Arts Center because the planned class was to be taught by the drag performer.
The newspaper quoted the individual who wrote to Johnson asking that the funds be revoked as telling Johnson the revocation was needed to "protect children from adults who prey on them with sexually explicit agendas." The newspaper reported, "Johnson said that he agreed with the individual's comments and outlined the board's plans to defund the center through the county's budget process."
The Orange County Review also reports that the Orange County Board of Supervisors is scheduled to hold a public hearing on the proposed budget at its April 18 meeting and a vote on the proposed budget was scheduled to take place one week later on April 25.
"As politicians across the country attack drag performers and drag shows, purposely spreading disinformation about what drag actually is, the Orange County Board of Supervisors is hopping on the political bandwagon," said Equality Virginia Executive Director Narissa Rahaman in the group's statement.
"It's disappointing and sad," Rahaman said. "Drag is not inherently harmful. Drag is not inherently insidious. But yanking funding and suppressing programming because it doesn't align with their narrow worldview is both harmful and insidious," she said. "The Board should be ashamed of itself."
When asked about the board's decision to revoke funding for the Arts Center in Orange, Board of Supervisors Chair Johnson told the Orange County Review that the board has never attempted to tell any of the groups it funds how they should spend the funds they receive from the county.
But Johnson added, "as with any discretionary spending, the Board can choose to increase, decrease, or eliminate funding to any specific entity."
Rahaman, the Equality Virginia director, said in a statement that the organization will be encouraging supporters of the Arts Center to speak at the upcoming public hearing.
"Ahead of the April 18 meeting, Equality Virginia will be working to support community members and advocates who wish to give public comment in front of the Board of Supervisors," Rahaman said. "Orange County residents deserve the opportunity to share their hopes and vision of the community they call home, and that includes supporting a culture in which art is accessible and inclusive for all," she said.
Orange County is located about 30 miles west of Fredericksburg, Va. and about 15 miles south of Culpeper.