Spring market readiness: buyer's edition
Get ready for more inventory and faster sales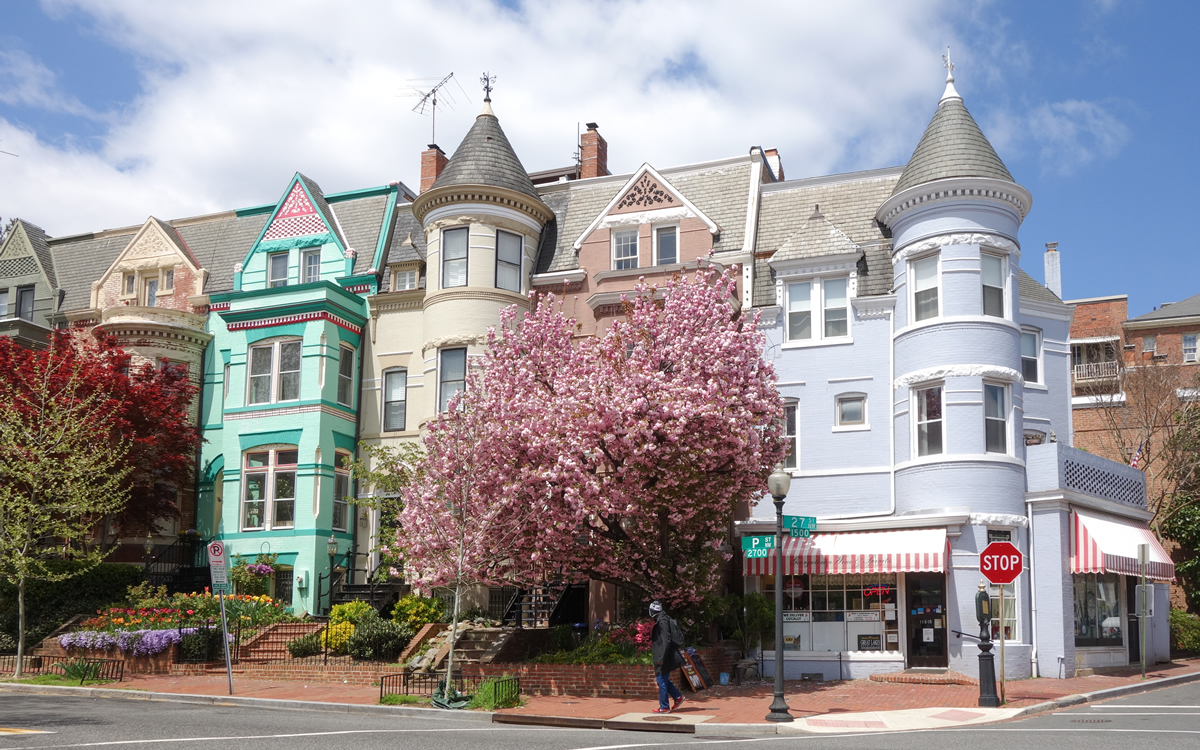 Here in the D.C. metro area there are historically two cyclical "busy" times in the market. Spring market, which falls between February through June/July, and fall market, which is around August until about November. Honestly, the D.C. metro market is historically always pretty active, however the spring and fall markets are those times where we see an increase in inventory, open houses attendance, open house traffic and properties selling quicker. As we are heading into the spring market time (historically begins after the Super Bowl, aka the Rihanna concert for my non-sports folks that is Feb. 12) I wanted to go over a few tips to do NOW in order to make sure you are ready to go.
PICK A QUALIFIED REAL ESTATE AGENT
It is vital to work with a real estate agent that you can trust. I often tell my clients that we are about to get real intimate and basically start dating. The home buying process involves many late night phone calls, weekends spent driving around looking at properties and learning truly what a client wants. For this very reason you should feel comfortable with your agent. You need someone who will speak your language as well as speak the language of negotiating and get you into a home.
Where do you start looking for a real estate professional? For starters, I am sure you know one real estate agent in D.C., but if you don't, look to friends and family. Ask if they know of a great Realtor and then go from there. It's not always the agents that are plastered all over bus stops or grocery carts that you should gravitate to; do some homework and seek an agent who writes for the Washington Blade, was voted Best DC Realtor by the Washington Blade readers (aka me – and this is totally a joke – maybe).
PRE-APPROVAL
This is almost more important than selecting a real estate agent. Find a lender who will fight for you. One thing as a listing agent that I love to see is when a buyer's lender calls me when a purchase offer is submitted to tell me how wonderfully well qualified their clients (aka you) are and that they will fight to keep the transaction on the estimated timeline. This illustrates that you have a team behind you that supports you and your goal of purchasing a home. When I get a call from a buyer's agent that they have submitted an offer for their clients and this is why they are the most well-qualified buyers and love the home right before I get a call from a lender who speaks highly of their buyer clients and the buyer's agent — chef's kiss — it truly does make a difference.
Where do you start looking for a lender? Well once you meet an amazing real estate agent, ask who they would recommend. Please note that we as real estate professionals are not allowed to receive any kickbacks from lenders or service providers. I always provide a list of lenders that I have worked with in the past that have performed well – it's your duty to research and speak to those lenders, and more, in order to select the one that is best suited for you.
UNDERSTAND YOUR CURRENT LEASE
This is one that is often overlooked. You should have a look over your current lease. Reviewing your lease will give you timeline info as to when you can start your search and what timeframes you are working with. For example, if you are on a month-to-month lease currently then you can begin your home search now. You will need to give your current landlord a 30-day notice that will likely line up with a 30-day closing period, which is pretty standard here in the D.C. metro market. If you have a lease with a few months left, it's important to understand what a possible lease break would look like from a financial perspective or if you are not willing to break your lease then it will give you a timeframe of when you can start the home buying process.
DON'T LOSE SIGHT OF THE GOAL
This is super important. While the market has changed in the past few months, we are still not out of the water completely. The ripple effect of COVID and the constraints on the housing market will be seen for a while longer. While you might not have 15 offers on a home it's likely you could still expect two or three. Even though we are heading into the spring market where there is historically an increase in inventory, we are in such a shortage currently that it's even more vital now than ever before to ensure you are ready to rock and roll.
The home buying process can truly be a fun process. By following the steps above and ensuring that you are well equipped and positioned to start off the spring real estate market there is little doubt that you will meet your goal of becoming a homeowner this year.
Justin Noble is a Realtor with Sotheby's international Realty licensed in D.C., Maryland, and Delaware for your DMV and Delaware Beach needs. Specializing in first-time homebuyers, development and new construction as well as estate sales, Justin is a well-versed agent, highly regarded, and provides white glove service at every price point. Reach him at 202-503-4243,   [email protected] or BurnsandNoble.com.
A guide to mortgage pre-approval for potential homeowners
Review your credit report to ensure there are no errors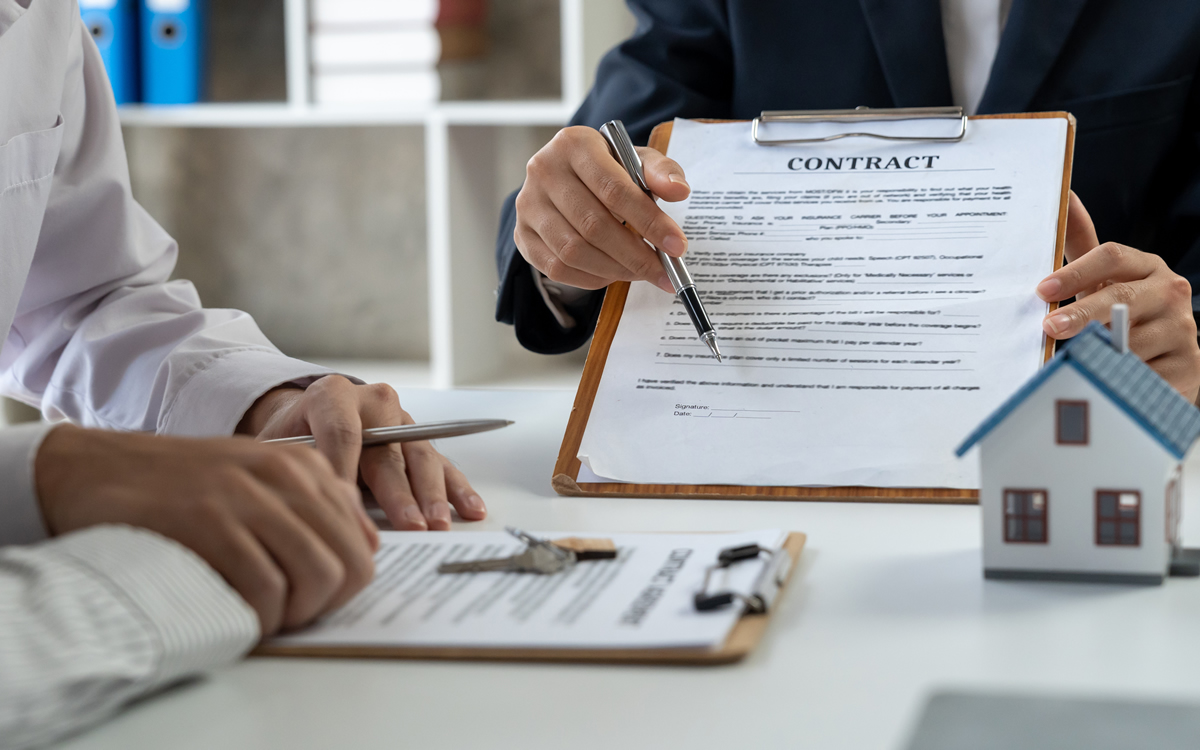 For many potential homebuyers, the mortgage pre-approval process can be a daunting and confusing experience. However, obtaining a mortgage pre-approval is an essential step in the home buying process, as it demonstrates your financial readiness and helps you stand out as a serious buyer in a competitive market.
In this article, we will outline the exact steps for getting pre-approved for a new mortgage loan, so you can confidently embark on your home buying journey.
Step 1: Research potential lenders. There are various mortgage lenders to choose from, including banks, credit unions, and non-bank lenders. Take the time to research and compare interest rates, fees, and customer reviews to find a lender that best suits your needs. Referrals are always great, and the real estate professionals at GayRealEstate.com can refer you to LGBTQ mortgage lenders they trust and have a relationship with.
Step 2: Review your credit report and score. Before starting the preapproval process, it's essential to review your credit report and score to ensure there are no errors or discrepancies. Your credit score plays a significant role in determining your eligibility for a mortgage and the interest rate you'll receive. If necessary, take steps to improve your credit by paying down debts, disputing errors, and making timely payments.
Step 3: Gather necessary financial documents. Lenders will require a variety of financial documents to assess your creditworthiness and ability to repay the loan. Some of the essential documents you'll need include:
Recent pay stubs
W-2 forms or 1099s from the past two years
Federal tax returns from the past two years
Bank statements from the past few months
Asset statements (e.g., retirement accounts, investments)
Proof of any additional income sources
Step 4: Determine your budget. Before seeking pre-approval, it's crucial to determine how much you can afford. Your GayRealEstate.com Realtor will help you to crunch the numbers. Together, you'll consider your monthly expenses, debt-to-income ratio, and desired down payment to establish a budget for your new home. Be realistic and remember to factor in additional costs such as property taxes, homeowners' insurance, and maintenance expenses.
Step 5: Submit your mortgage pre-approval application. Once you have chosen a lender, complete their mortgage pre-approval application. This will typically involve providing your financial documents, Social Security number, and permission for the lender to perform a credit check. Be prepared to answer questions about your income, employment, and financial history.
Step 6: Await the lender's decision. After submitting your application, the lender will review your financial information and credit history to determine your eligibility for a mortgage. This process is pretty quick and often happens the same day. If approved, the lender will issue a pre-approval letter, which outlines the maximum loan amount, loan type, and interest rate you qualify for.
Step 7: Keep your pre-approval up-to-date. A mortgage pre-approval is typically valid for 60-90 days. If you don't find a home within that time frame, you may need to update your pre-approval with your lender. Be sure to maintain your financial stability during the home search process, as any significant changes in your credit, income, or debt could affect your pre-approval status. (Don't make any new large purchases like furniture, cars, boats, etc.)
By following these steps and obtaining a mortgage pre-approval, you'll be well-prepared to navigate the competitive real estate market and confidently make an offer on your dream home.
(Jeff Hammerberg is a distinguished entrepreneur and broker, and the founder of GayRealEstate.com. For more than 25 years, he has been a prolific writer, coach, and author who has been instrumental in advancing the cause of fair, honest, and equitable representation for all members of the LGBTQ community in real estate matters. GayRealEstate.com, which he established, is the largest and longest-running gay real estate agent referral service in the nation, boasting more than 3,500 LGBTQ Realtors who operate in cities across the United States. His commitment to promoting inclusivity and accessibility in real estate has earned him a reputation as a passionate advocate for the LGBTQ community.)
Jeff Hammerberg is founding CEO of Hammerberg & Associates, Inc. Reach him at 303-378-5526 or [email protected].
Rental housing discrimination and you
There are many ways landlords can disadvantage LGBTQ renters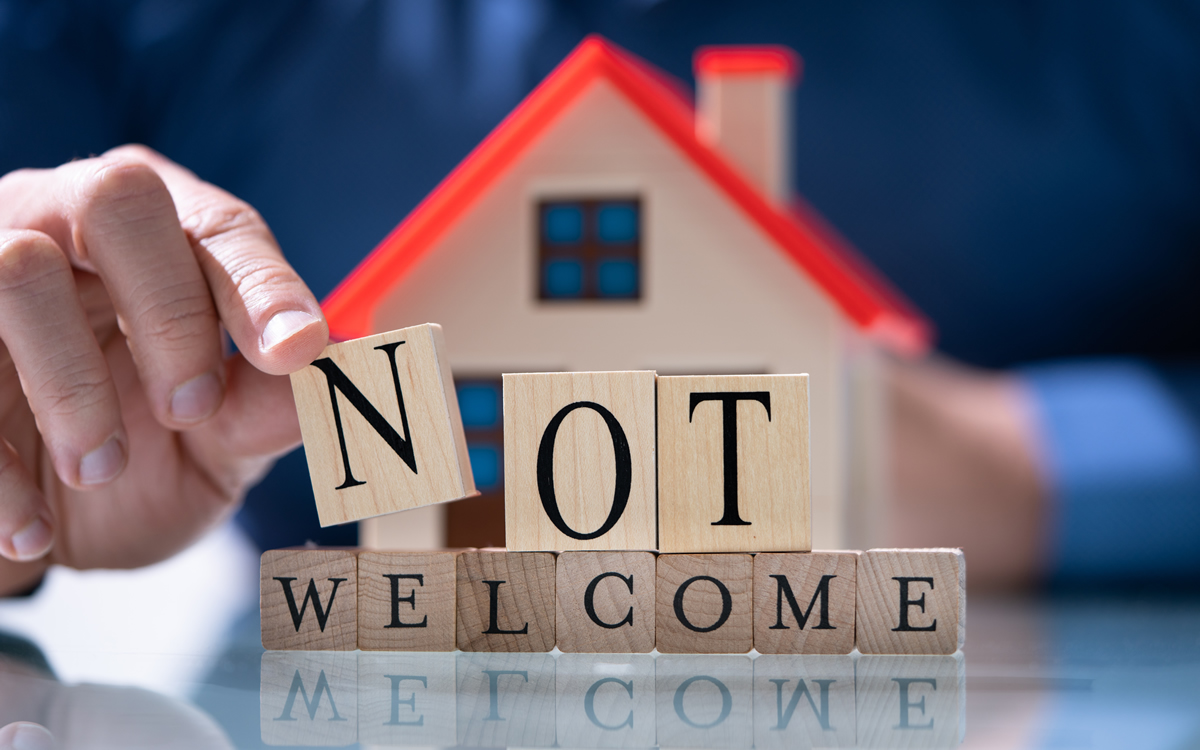 Housing discrimination based on sexual orientation and gender expression is illegal in the District of Columbia. This means that housing providers cannot refuse to rent to someone or treat them differently in their housing-related decisions because of their sexual orientation or gender expression.
But what might housing discrimination against LGBTQ home seekers look like?
Discriminatory treatment can occur at a number of stages in the home rental or purchase process, including when scheduling rental (or sales) showings, during a tour of the property, or during the application or post-application process.
But discrimination may also occur while you are living in a rental home. Today's discrimination may not be as blatant as an outright rejection or a snide remark about a protected category. There have been incidents of discrimination based on sexual orientation and gender expression discrimination cited in rental housing disputes and lawsuits.
Some of these include landlords refusing to rent or renew leases to LGBTQ tenants; harassment of LGBTQ tenants by landlords or from other tenants; imposing different rental terms and conditions; failing to provide necessary repairs or maintenance to a rental unit where LGBTQ individuals reside (while other non-LGBTQ tenants receive prompt service); as well as failing to take action against other parties who engage in discriminatory behavior toward the LGBTQ tenants.
But there is good news.
Housing industry leaders are actively working to eliminate these instances of discrimination in housing. Both at the national level through the National Association of Realtors (NAR) and at the local level through the Greater Capital Area Association of Realtors (GCAAR) association leaders are working with real estate professionals such as licensed sales agents, brokers, and property managers to improve understanding and sensitivity. Their overall promotion of Diversity, Equity and Inclusion (DEI) includes a substantial component surrounding sexual orientation and gender expression.
Christine Barnhart, Vice President of Strategic Communications at GCAAR told us, "We are doing our part to identify opportunities for diversity and inclusion conversation and education, and to promote the practice of inclusion and equity among our leadership, members, staff and within the industry." GCAAR seeks to drive a larger conversation around DEI In addition to their "DEI Champions" program, providing a summary of their larger DEI initiatives can be found on their website.  
That education of the key industry players is being delivered through a variety of initiatives and updates to codes and policies. Barnhart points out that the programmatic elements of the training being done keep their members up to date, "GCCAR's 'DEI Champions' program features three key diversity training elements:
"Completion of the six-hour 'At Home With Diversity' (AHWD) certification course
"The National Association of Realtors (NAR) 'Fairhaven fair housing simulation,' and
"NAR's Bias Override: Overcoming Barriers to Fair Housing video."
I took this certification course and found it very helpful. My original inspiration to become a GCAAR DEI Champion was to augment my service to the community. Now having been through the course, I'm better enabled to "put myself into others' shoes." I gained a stronger awareness of how each of us possesses inherent biases. And the program made me more authentically aware of the impact of my comments, my decisions, and my actions on others.
Similarly, the District of Columbia provides ethical codes and regulations for housing providers here in the city to address discrimination based on sexual orientation and gender expression. For example, D.C.'s Office of Human Rights (OHR) has implemented guidelines and training programs for landlords and property owners to ensure they are aware of their obligations under anti-discrimination laws.
These regulations, industry guidelines, ethic codes, and best practices all help to make the D.C. rental housing market more inclusive and welcoming than other jurisdictions for all individuals, regardless of their sexual orientation or gender expression,. However, if you feel that you have been a victim of discrimination, there are many agencies to turn to.
As a gay-owned business and long-term member of the Equality Chamber of Commerce, it is important to me that all who interact with me and my companies feel welcomed and taken care of, particularly the LGBTQ community.  Building on the foundation of the DEI courses, our firm will work to educate our staff and reinforce a culture of understanding and acceptance.  How about yours?
Scott Bloom is senior property manager and owner, Columbia Property Management. For more information and resources, go to ColumbiaPM.com.
The art beneath your feet
Select rugs that reflect your personal style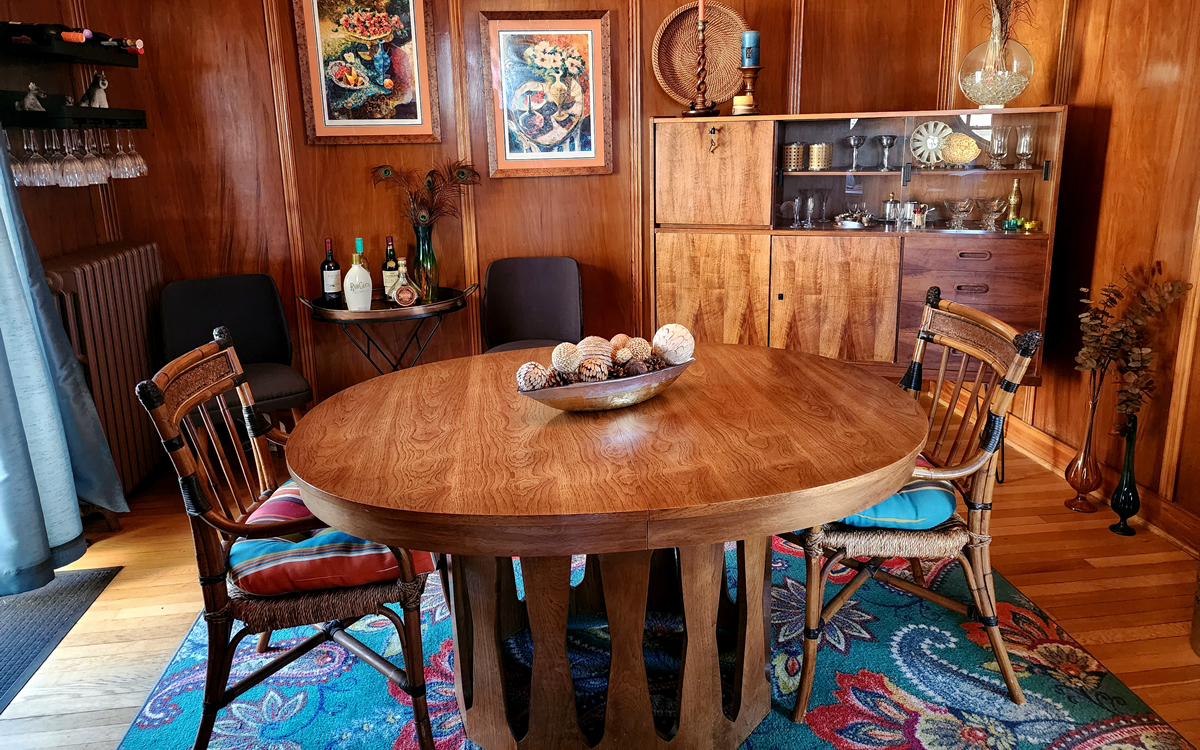 Buying art for your new home can be both fun and an investment for the future. You can scour local galleries, visit antique stores, or buy paintings and posters online. Sometimes, you'll even find local artisans displaying their work on the walls of real estate offices.
When it comes to a budget for art, the sky's the limit. From original oil or acrylic paintings to clay or marble sculpture, to lighting of Chihuly glass, there is much to choose from. Even street art and painted murals can bring joy to accent walls.
Personally, I have a fondness for contemporary lithographs in primary colors and Blenko glass, but no matter what your taste, you may find art you love right beneath your feet in carpets and rugs that enhance your décor. Before you choose a rug to anchor your furnishings, determine what it's made of and how it will work in your space.
Near the top of your budget, you'll find pure wool rugs. They stand up well to high-traffic areas like living rooms and feel cozy beneath your feet. Good at repelling water and dirt, they can be hand-knotted or loomed and may have fringed edges.
Natural fiber rugs made of jute, seagrass, and sisal work well on their own or as an underlayment for other rugs. While inexpensive, you may find that they shed fibers, so using a rug pad under them will keep those fibers from scratching your floor.
An animal hide rug often serves as a statement piece, with each being as unique as the animal from which it came. Thankfully, you can now obtain the same look with synthetic hides with natural coloring or even dyed in bright hues.
Cotton rugs, braided or hooked, provide a more casual look for less. Many are machine washable, but they fade easily, especially if used in areas of direct sunlight or high traffic. They are also slippery when used on hard floors, so be sure to place a rug pad beneath them.
Most wall-to-wall carpet and bound area rugs today are made of synthetic fibers such as polyester and nylon. Since these machine-woven beauties often mimic real wool and there are plenty to choose from, they are generally the most affordable.
Silk rugs are best in low traffic areas where there is little chance of pet accidents or spills. You may also see them hung on walls in lieu of paintings. These rugs will require professional cleaning and are among the most expensive offerings. In addition to the Persian and Oriental styles, you can now find more modern designs made of silk.
Another thing to consider is whether you want an eco-friendly or non-toxic rug. Determining which is which can sometimes be confusing. While eco-friendly refers to a product that is healthy for the environment, a non-toxic rug made without potentially harmful chemicals focuses on the health of people.
Always read the label of a rug that you are considering purchasing. Rugs made of olefin, polyester and nylon are created through chemical processes. Flame retardant and water repellant coatings can be toxic. Natural materials may have been sprayed with pesticides. Even dyes and rubber backings may contribute to an unhealthy home.
Several rug manufacturers advertise their products as non-toxic, including FLOR, Safavieh, Lorena Canals, and Hook & Loom. If you can't find a non-toxic rug you like, you can minimize the effect of chemical treatments and odors by allowing your rug to off-gas outside or by leaving a light coating of baking soda on it overnight before vacuuming.
Next, think about the size and shape of your new rug. Will there be at least 3 inches of rug behind the front legs of your furniture as suggested by Martha Stewart? Do you have an apartment or condominium that requires a certain percentage of hard flooring be covered? Do you want to soften the edges of a room by using a round or oval rug or will you need a runner for hall or stairs?
The style, pattern, and texture of your rug will determine whether it simply muffles noise or becomes a favorite piece of art. Try a modern shag or an antique dhurrie. Layer several silk rugs on top of each other. Select a bold chevron, an Ikat pattern, or a mid-century Mondrian vibe.
Embrace color with an abstract Bohemian or choose a floral, stripe, or sculptured, tone-on-tone rug. You can also let your creative juices flow by designing a custom piece.
Whatever you choose, let the art under your feet reflect your personality and style, and enjoy it for years to come.
Valerie M. Blake is a licensed associate broker in D.C., Maryland, and Virginia with RLAH Real Estate / @properties. Call or text her at 202-246-8602, email her via DCHomeQuest.com, or follow her on Facebook at TheRealst8ofAffairs.