When the fascists came to Wadsworth, Ohio
'Bombarded with the most hateful things'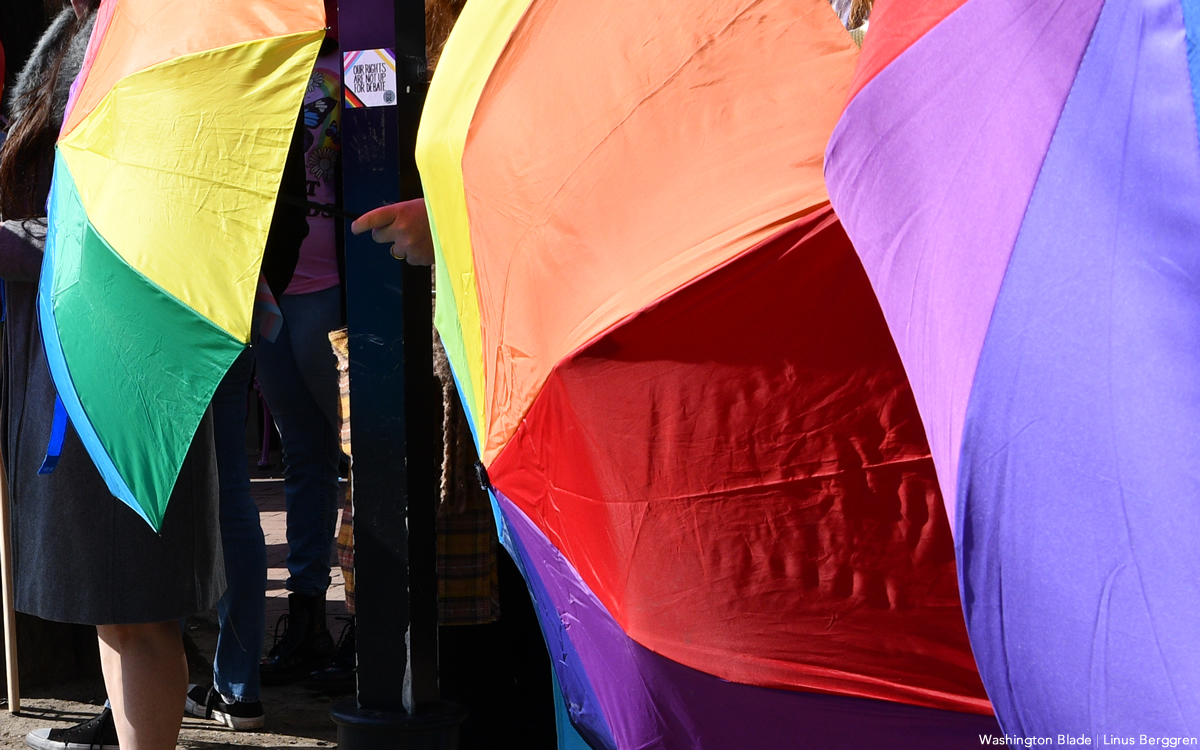 Matthew Asente wasn't sure what to expect when he arrived at Memorial Park in Wadsworth, Ohio. His wife first heard about the gathering on Facebook. A charity Drag Queen Storytime, organized by local Aaron Reed, whose proceeds would go to victims of the Club Q massacre in Colorado Springs. Recently approved by Wadsworth City Hall, the event's location was moved from Wadsworth Brewing Co. due to violent threats. Nonetheless, Matthew thought it was important to attend alongside his son, because he wanted "to try and make sure our kids are being raised with the right values." Matthew knew there'd be counter-protesters, predicting a smattering of "10-20 people," mostly "locals from our town." But this image was shattered when Matthew was confronted by an attendee, who warned him not to bring his son to the park. The stranger gave one reason: "there are literal Nazis down there."
Asente's guide wasn't exaggerating. The images that would eventually arise from Wadsworth were shocking. Hundreds were attending the event, with right-wing cells having a considerable presence, including a coalition of far-right groups, ranging from the Proud Boys to Patriot Front and White Lives Matter. Most notable among them were the "Blood Tribe," Neo-Nazis clad in black and red, who chanted "Sieg Heil," and shouted racial slurs. The situation quickly descended into violence, as members of the far-right coterie clashed with the "Parasol Patrol," a LGBTQ group used to defend attendees at events like this one. Two would eventually be jailed because of an altercation, with three unrelated medical emergencies, and three pepper spraying incidents, adding to the chaos. Pasha Ripley, who co-founded Parasol Patrol, recalled the counter-protesters "following us while we escorted kids to their cars." Asente remembered how, as he and his son entered the pavilion where the storytime was held, they were "bombarded with the most hateful things." They were "chanting about the final solution," which created "a sense of tension throughout the entire day."
After the events of March 11, the counter-protesters tried to distance themselves from their Neo-Nazi compatriots. One of the counter-protest's primary leaders was Kristopher J. Anderson. Formerly a candidate for the Ohio statehouse, he lost to Democratic incumbent Tavia Gulonski, and has since re-branded as a grassroots activist. Anderson amplified the protest on social media, writing, "all hands on deck this weekend," and "arrive early if you can," on March 8, four days before the story hour. "If you care about children, it is your duty to show up," Anderson Tweeted on March 9.
Repeatedly, Anderson has referred to the presence of Nazis and white supremacists as an unwelcome surprise. "No normal person wants to see Actual Nazi's in Medina County or on this earth in 2023 or ever," he wrote on Facebook after the event, later replying to an outraged commenter in another post that "Lumping in normal anti-groomer protesters with crazy people, white supremists, and Nazi's," is "unacceptable." Anderson echoed this sentiment to the media. "We weren't all on one side," Anderson is quoted as saying by the Columbus Dispatch. Despite publicly lambasting the Nazi attendees, protest organizers shared a different view on Telegram. Messages from a private Telegram channel obtained by the Washington Blade show counter-protesters saw the Nazis as a nuisance, but a useful one, which could be used to intimidate their enemies as anti-LGBTQ policies are institutionalized.
"Just let the Nazis handle the pedos while we try to pass legislation," wrote one user. Speaking about White Lives Matter, a self-identified Proud Boy noted "using those guys as part of the push for legislation," can be "just as effective," as demonizing the drag events themselves. Though the same user admonished Blood Tribe as "cringe," they applauded them for having "stressed out and demoralized PP (Parasol Patrol)." Yet another poster wrote, "when life gives you lemons, make lemonade," telling their fellow users to "have some fun with the Nazis showing up."
Likewise, cross pollination between the 18+ Get Rid of US Telegram Channel and the message board of Project 171 — populated by members of the White Lives Matter chapter, and avowed Nazis — is frequently shown. "I'm one of the lead admins for WLM (White Lives Matter)," noted one user on Project 171's public chat. Another user shared an image of a blonde woman holding an assault weapon dressed in a Ku Klux Klan robe. Regardless, the Project 171 channel's administrator promoted his group on 18+. "Don't forget to join the Project 171 chat," the administrator wrote. Although organizers tried to spread misinformation about the Nazis's origin, the Project 171 administrator was more honest. "Aaron didn't have the Nazis come. They got invited through WLM." Kristopher Anderson didn't respond to a request for comment.
Unity among extremist sects against the queer community was an outcome of the Wadworth rally noted by Ford Fischer, a freelance documentarian, made famous by his coverage of Jan. 6 and the Unite the Right Rally in Charlottesville. No matter the minor ideological differences of factions like The Proud Boys or Patriot Front, on March 11, they were "all on the same side of this issue." Only 36 hours away in Columbus, Ohio, a collection of hate groups led by the Proud Boys rallied against a drag story hour organized by Red Oak Community Schools, holding a victory rally after the event was canceled. According to Fischer, the "presence of a common enemy has been more effective than anything else in recent history." Relating Wadsworth to his experiences in Charlottesville, Fischer diagnosed Unite the Right a failure, and the "common cause of protesting Confederate statues," insufficient to prevent far-right infighting. Unlike Wadsworth, where the far right showcased a united front. "This event, that happened Saturday, fulfills the goal of the people at Charlottesville," Fischer said.
Similarly, the topic of drag queen story hours has gone from a fringe issue on the right discussed by the likes of Alex Jones to a prominent talking point. Anti-drag bills have been introduced in 14 states since the passage of Tennessee's law prohibiting drag performances in public, or where children may be present. Unsurprisingly, violent threats against drag performers have also increased, with GLAAD documenting 141 incidents of anti-LGBTQ threats targeting drag events. Aaron Reed, who conceived what would become the story hour in Memorial Park, believes conservative pundits are complicit in the violent actions and rhetoric wrought by hate groups. "Fox News is basically doing this," Reed said, describing the alt-right as merely "following their lead." Matthew Asente shared Reed's sentiment, criticizing Republican politicians for "talking about outlawing these people."
Aaron Reed's memories of March 11 mainly concerned what happened inside the pavilion, rather than outside. Reed praised his team, and Parasol Patrol for trying to do "everything we could to block the kids from the hate," and supportive locals, their children "laughing, singing, dancing," as storyteller River Rose read and sang. Specifically, Reed named the father of a "ten-year-old local trans girl," who said to him after the show it was "the first time he saw her smile in two years," since beginning her transition. 
Weeks have passed since the incident at Memorial Park, and Matthew Asente is still shaken. He has a "close trans friend," with whom he plays Dungeons and Dragons. Asante admitted "I'd be lying if I said I understood it wholly at first," but experiencing the hatred directed at the queer community on March 11 has given him a new perspective. For the first time, Asante recognized that the protesters at Memorial Park wanted to "eradicate," the LGBTQ community, and called the vitriol directed at the attendees "terrifying." However, Asante made clear what he went through was nothing compared to LGBTQ people who must withstand it daily, saying "I felt that for an hour." Aaron Reed views March 11 as a warning, and should serve to "wake up the good people," that many people in this country are "walking around in fear every day." No matter what lines in the sand anti-LGBTQ activists attempt to draw, Matthew Asente felt the choice was far more binary. "You're either with the Nazis, or against them."
Zurie Pope is a University of Cincinnati student and freelance writer.
Trans rights have reached a crisis point
We should fear DeSantis more than Trump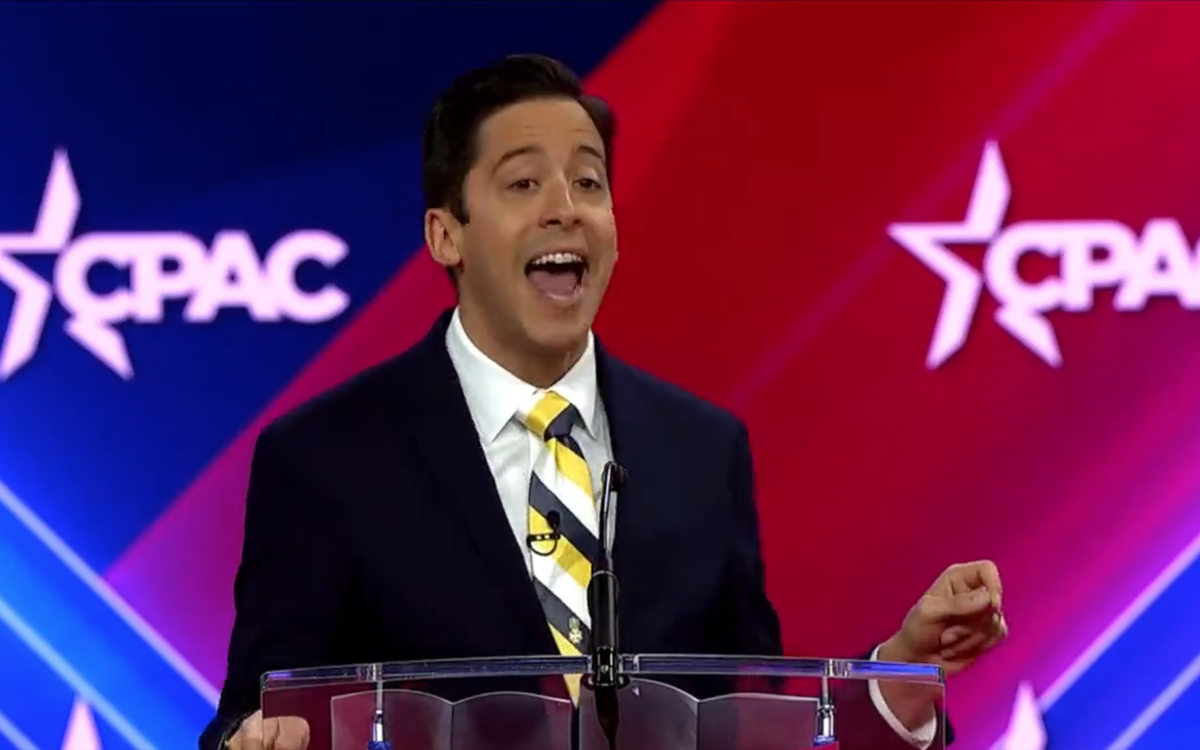 Trans rights have reached a crisis point. There's no other way to say it.
On March 4, CPAC speaker Michael Knowles plainly stated that "if [transgenderism] is false, then for the good of society, transgenderism must be eradicated from public life entirely – the whole preposterous ideology."
To liken transness as a mere ideology is problematic on many different counts, but that paled in comparison to Knowles's need for us to be eradicated. Eradication rhetoric is a genocidal tool, to ask and plead for an entire subpopulation to go away in one fell swoop is murderous and brutal. Genocides begin with this kind of rhetoric, then escalate to dangerous politicians being elected to office, then escalate even more to harsh policy, then escalate yet again when those harsh policies force humans to have to do many things — be locked in a cage, move out of the country, or even detransition, in this case.
Look no further than what happened at the southern border during Trump's years in office, when images of migrants and their children surfaced at maximum security facilities, lying on the floor with nothing but a meager blanket and barbed wire surrounding their bodies.
Indeed, a lot of the CPAC conference was dedicated to engaging in these culture wars — but Knowles's statement of eradication goes beyond the normal cultural bickering. This is why trans politics are at a dangerous turning point.
Adding to this chaos are bathroom bills and sports policies that prevent trans high schoolers from accessing the bathroom they need, or playing on the right side of their sports team.
In conversations with professionals, academics, and friends, I like to mention the fact that Republicans take peoples' rights away when they notice that those people have gained more freedom. Think of it this way: when I was in high school, in 2010, far fewer trans people were out with their identities. Transness didn't take a center stage in culture — be it on the left or on the right. And as a result, trans students were only attacked by bullies and in locker rooms, not by state politicians.
But the rise of Gen Z has witnessed many high schoolers now flouting gender norms, going by nonbinary pronouns, and being proud of their gender variance. Moreover, society is filled with many more trans models and celebrities. When our presence becomes celebrated and known, Republicans will then take the necessary tools to push us back into the closet.
What's adding to the concern is the rise of smarter Republican candidates for the 2024 election who have exactly the same feelings of Trump but with higher intellects. Ron DeSantis is an example of a presidential contender who mirrors Trump's bigotry and policies but is far more targeted and intelligent in his approach to public speaking and politics. Indeed, Democrats should be more afraid of DeSantis than of Trump.
On an end note, I like to summon an old saying by the late Martin Luther King. "The arc of the moral universe is long but it bends toward justice." No matter how much cruelty Republicans will put us through, they won't succeed in the long run. More and more of society is catching up to the fact that trans people deserve respect and fairness. There will come a day when we have to sigh less and less about the state of our rights.
Isaac Amend (he/him/his) is a trans man and young professional in the D.C. area. He was featured on National Geographic's 'Gender Revolution' in 2017 as a student at Yale University. Amend is also on the board of the LGBT Democrats of Virginia. Find him on Instagram @isaacamend.
The 'Find Out' generation: A new generation for a new America
We are willing to face down the forces of status quo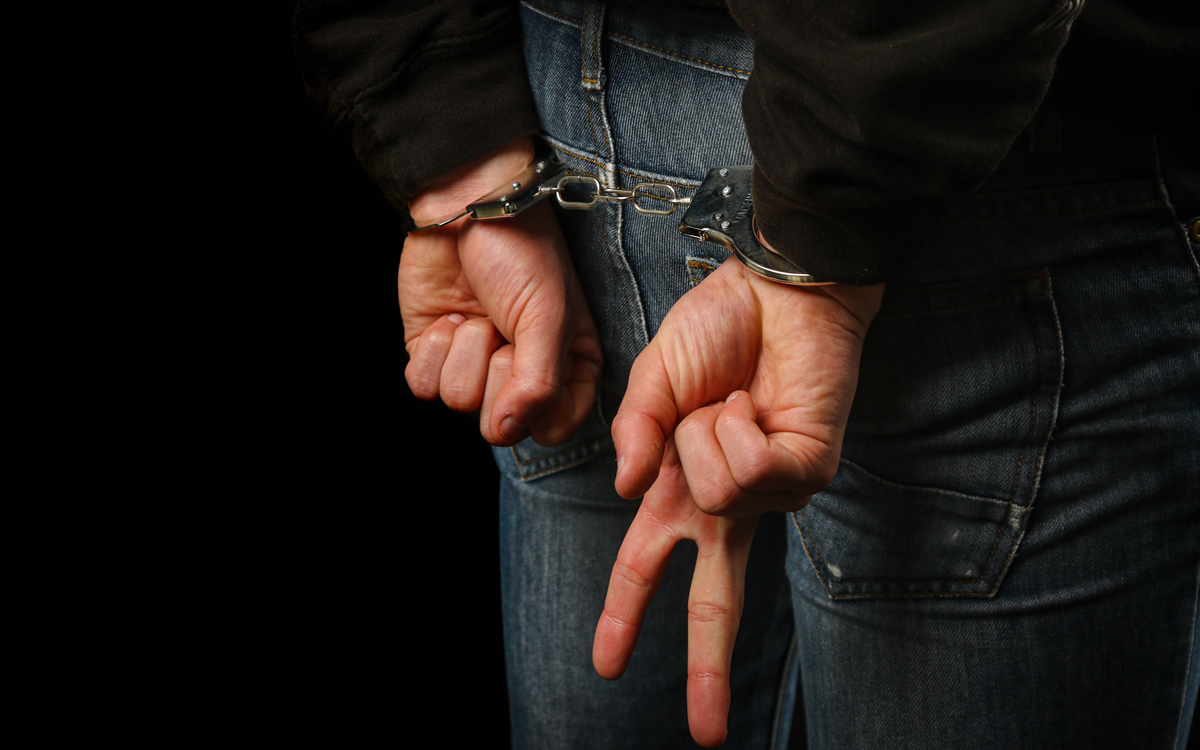 In an op-ed I wrote in April entitled "On Gun Violence, the New Generation Will Not Be Silenced," I wrote about Tennessee State Representative Justin Thomas and Justin Pearson being expelled from the Tennessee Legislature.
Since then, both have been reinstated by local county governing boards that sent them back to the legislature unanimously. Let's recall they and the remaining legislator Gloria Johnson's "crime," was deciding enough was enough by protesting against gun violence on the legislative floor. The national support they have received since then has been enormous.
Similarly, in Montana, Zooey Zephyr, the first transgender legislator there, was silenced by the Republican majority legislature there, being censured (prevented from public speaking) for saying there would be "blood on the hands" of members that voted on an anti-trans piece of legislation.
Zephyr and the "Tennessee Three," as they've come to be called, are part of a new generation of leaders in America, or the "find out" generation that won't settle for business as usual and are willing to face down the forces of status quo that want to maintain a system built on White supremacy and assimilation.
They follow a lineage of resistance of those willing to cause "good trouble," as the late Congressman John Lewis once said. As the former head of the Student Nonviolent Coordination Committee in the 60s, Lewis was arrested multiple times and was part of the Tennessee sit-ins at segregated lunch counters in Nashville. (He would later, in 2016, bring Congressional House proceedings to a halt in a protest against gun violence.)
Justin Jones himself has been arrested 13 times for non-violent protest and jokes that one of the reasons he ran for the state legislature is that "members of the Tennessee Legislature can't be arrested," which is true, at least while in session. But Justin's arrests are part of the tradition of the civil rights movement in the South. Tennessee was indeed the home resistance.
In May of 1960, over 150 students were arrested by the police for attempting to desegregate lunch counters in downtown Nashville. During the trial, the students, including Diane Nash, were defended by a group of 13 lawyers, headed by Z. Alexander Looby, a Black lawyer from the British West Indies, whose house was later bombed by segregationists. Looby and his wife were thankfully unharmed.
Later that day, 3,000 protesters marched to Nashville City Hall to confront Mayor Ben West to demand something be done about the violence. He agreed the lunch counters should be desegregated but that it should be up to the store managers.
The city later reached an agreement to desegregate numerous stores before the Civil Rights Act of 1964 prohibited desegregation altogether. The Rev. Dr. Martin Luther King Jr. later came to Nashville, saying he "did not come to bring inspiration, but to find it."
Meanwhile, in Montana, Zooey Zephyr, the first transgender state legislator in Montana, follows in the footsteps of early LGBT activists/officeholders like the late Harvey Milk of San Francisco. Zephyr's courageous stance against a majority of the legislature who voted for an anti-trans bill prohibiting gender-affirming healthcare for minors resulted in Zephyr being censured and prohibited from giving speeches on the House floor. Since then, there has been a tremendous national backlash against such fascist tactics both there and in Tennessee.
As we look ahead to Junteenth and Pride next month, Jones, Pearson, and Zephyr are visible symbols of the rise of a new generation coming up, the "find out" generation that refuses to accept the status quo and who is willing to put everything on the line to face injustice in the name of service to their communities.
Whether it is gun violence, housing, or hate, leadership like this will create the multigenerational, intersectional leadership we need at the local, state, and federal levels in the Halls of Congress to bring about solutions to the issues we have been facing. To create a new America that works for everyone. And I'm here for it.
A millennial based in Los Angeles, Steve Dunwoody is a veteran, college educator, and community advocate.
Pride month should be every month
Let's not keep supportive CEOs and LGBTQ police out of our parades
I find it interesting we celebrate our Pride only one month a year. I take pride in being gay all year long. I am not opposed to celebrations in June; parades and festivals are great fun. I appreciate Capital Pride naming me a Pride Hero in 2016. Those magnetic signs decorating the convertible I rode in, now adorn my refrigerator. But for me Pride in being gay is something I have all year long.
It took me many years to feel that way. I was 34 when I finally came out, sharing who I was with others. One of the factors keeping me in the closet as a young person was the desire to run for public office. That wasn't possible as an openly gay man, even where I grew up in New York City. It was only moving to Washington, D.C., away from family and childhood friends, that finally focused me on my true self, allowing me to come to grips with who I was, a gay man.
In 1978, D.C. was a place people could feel comfortable taking those first steps toward coming out. Many people were away from their family and old friends, ready to take a step into their own reality. You could go to a bar like Rascals in Dupont Circle, meet congresspersons, congressional staff, government officials, non-profit and business CEOs, teachers and reporters, all still in the closet and not afraid they would be outed. Back in the late '70s and early '80s, before AIDS, many of us were still in the closet.
Thankfully, there were some who were not. In the 1978 D.C. mayoral race, won by Marion Barry, the Gertrude Stein Democratic Club, the gay Democratic club in D.C., played a major role in his victory. Barry openly thanked them. He was a four-term mayor who supported the LGBTQ community. It wasn't until the end of his career, when he was a Council member from Ward 8, that he came out against gay marriage. I remember how jarring it was for so many when he stood on Freedom Plaza with some homophobic ministers, and told us he opposed our right to marry. But he was the anomaly in D.C. The work of activists over the years, I was proud to be one of them, won. The D.C. Council passed marriage equality.
In today's troubling times the rights of women, the LGBTQ community, the African-American community, and all minorities, are at risk. With white supremacy on the rise, and anti-Semitism once again rearing its ugly head, it's important to celebrate our Pride all year long. I want every month to be a Pride month, so people in Florida will know they cannot deprive us of our rights, or erase us from their schools. So, a young boy or girl in Mississippi or Montana, who struggle with who they are, and who they love, will be able to see they are great and loved, and can live their life fully, and safely, being their true self.
I hope by the time we celebrate World Pride in D.C. in 2025, inviting the world in to see who the United States really is, we can be proud of who we are. Today that is not the case in many ways. I want a transgender person to come to the United States for World Pride and feel comfortable, not only on the streets of D.C., but anywhere in our country. I want us to be able to show off and say, here you are safe. I want the feeling I had, as a privileged white cisgender man, coming out safely in D.C., to be the feeling everyone has. To do that we will have to fight not only homophobia, but racism, and sexism. It is all interconnected and we must recognize that and join hands, if we are to be successful. While today in D.C. we have African-American Pride, Transgender Pride, Youth Pride, and Latino Pride, maybe we can all join together for World Pride. Let us have pride in each other, as well as ourselves. Let us have that pride every month, every day, and every hour, all year long.
We can do this and still have fun in June. Let's not keep LGBTQ police, and military, out of our parades. Let us be as proud of them, as they are of themselves. Let us invite the corporate entities that support us. I would be proud to march with Disney CEO Robert Iger. We will only make progress if we do so together.
Peter Rosenstein is a longtime LGBTQ rights and Democratic Party activist. He writes regularly for the Blade.