Rwanda recognizes LGBTQ relationships in new youth book
'Amahitamo Yanjye' seeks to reduce teen pregnancies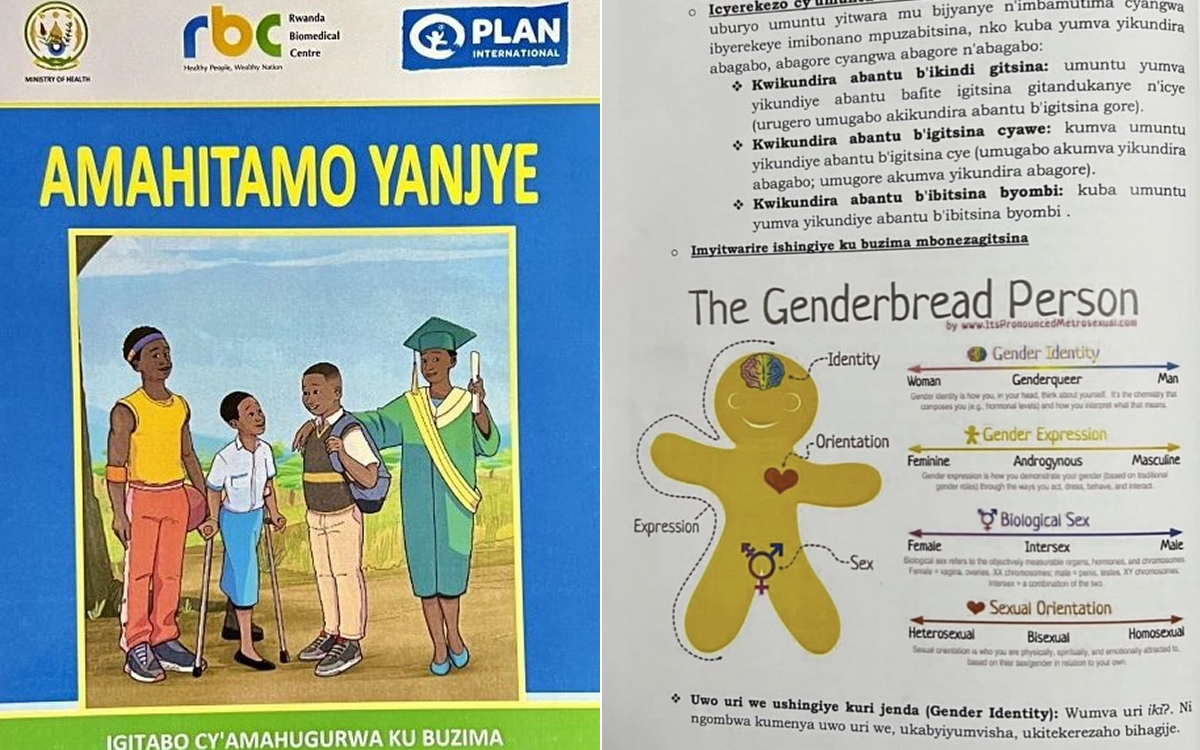 The Rwandan government has recognized same-sex relationships in a newly launched book for adolescents and young people who are under 24-years-old.
The Comprehensive Sexuality Education Toolkit titled "Amahitamo Yanjye" ("My Choice") in the country's Kinyarwanda language seeking to curb teenage pregnancies recognizes and promotes education about homosexuality and other sexual orientations.
The book is largely written in Kinyarwanda with limited English translations and states that there is no relationship between gender and sex in exploring gender identity, gender expression and sexual orientation, among other topics.
To recognize the existence of gay and lesbian relationships, the toolkit uses the "Genderbread Person" tool to educate young people.
The out-of-school book is a product of Plan International Rwanda, a non-governmental organization, in collaboration with Rwanda's Ministry of Health and Rwanda Biomedical Center.
Mireille Batamuliza, Rwanda's Permanent Secretary in the Gender and Family Promotion Ministry who presided over the launch of the sexuality toolkit on March 31, acknowledged it as a solution to address teenage pregnancy through sensitization.
"The kit provides lessons for adolescents especially those out of school, parents, teachers, and health works for additional knowledge," Batamuliza said.
Plan International Rwanda Country Director William Mutero noted that the sexuality toolkit brings hope to increase collaboration with various stakeholders in sharing knowledge.
However, the government's involvement in the book that also promotes homosexuality sparked criticism from the public and praise from the LGBTQ community and its rights defenders.
The Triangle Organization, an NGO that supports LGBTQ communities to access services lauded the recognition of the queer community and the explanation of the "genderbread person" in Rwanda's local language, welcomed the book.
The public outcry prompted the Rwandan government's spokesperson to state that the toolkit belongs to Plan International Rwanda and denied any state institution having "validated, endorsed or adopted" it. The book's cover, however, bears the logos of the Health Ministry, the Rwanda Biomedical Center and Plan International Rwanda.
The toolkit is also forwarded by the Rwanda Biomedical Center, a state agency whose officials, led by Adolescent Health Officer Elphaze Karamage, attended the launch.
"Sexual orientation and gender identity are private matters, and the health and well-being of all Rwandans are protected without discrimination under the existing law and policy," the government spokesperson said.
There is no restriction on the discussion or promotion of LGBTQ issues in Rwanda, despite the fact the country's 2003 constitution does not recognize homosexuality and same-sex marriage.
Rwanda is the only East African nation that treats sexual orientation as a private matter free from government interference through legislation to restrict certain sexual practices. Homosexuality remains criminalized in neighboring Uganda, Kenya and Tanzania.
The Kenyan government, for example, this year started cracking down on foreign teenage books with LGBTQ content. MPs also passed a resolution that bans public discussion, reporting and distribution of LGBTQ-specific material.
Kenya's Education Ministry and the church have also formed a Chaplains Committee chaired by Kenya's Anglican Church Archbishop Jackson Ole Sapit to counter the infiltration of LGBTQ in schools. The committee's mandates include counseling students who identify as LGBTQ.
Rwanda in 2010 voted in support of re-introducing sexual orientation as a category in a U.N. resolution on "extrajudicial, summary or arbitrary executions" after the reference had been removed in the previous year. This move led to the decriminalization of homosexuality in Rwanda.
Rwanda in 2011 joined four other African countries in signing a U.N. joint statement "Ending Acts of Violence and Related Human Rights Violations Based on Sexual Orientation and Gender Identity."
Although Rwanda is seen as a haven for the LGBTQ community in the region and serving a refuge for gays under attack in hostile neighboring countries like Uganda, the community still faces discrimination and abuse from local authorities.
Various queer activists and civil society groups last year petitioned the government to also collect data about the LGBTQ community in the August 2022 national census for consideration in planning, but their request was ignored.
The LGBTQ community has complained about some of its members being fired from work or denied jobs and health services, kicked out of rental houses, excommunicated from churches, and shunned by family members for disclosing their sexual orientation. Activists have also called for marriage equality, a non-discrimination law, recognition of LGBTQ people as a distinct group to enjoy equal rights and other policies that protect them.
Some LGBTQ people have been accepted by the Church of God in Africa in Kigali, the Rwandan capital, where they are respected and treated equally, even though Rwandan society remains largely homophobic.
African advocacy groups condemn Uganda's Anti-Homosexuality Act
South African organizations criticize government's silence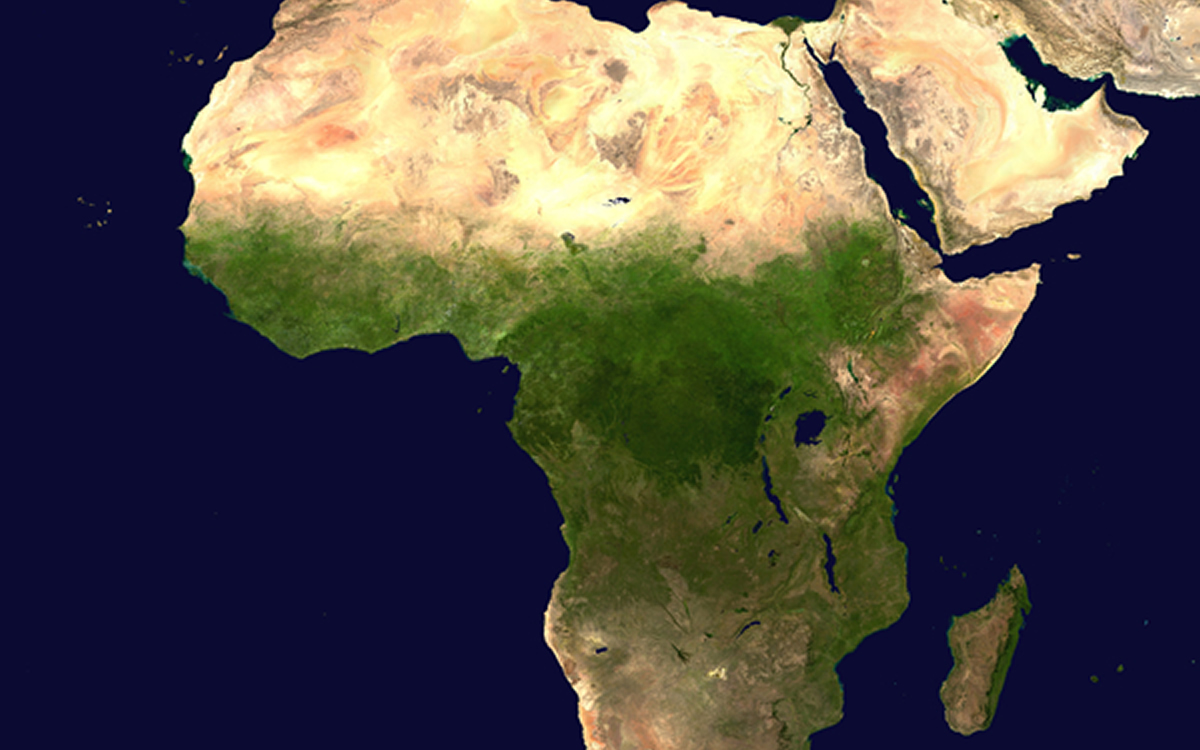 LGBTQ and intersex rights groups across Africa have condemned the signing of Uganda's Anti-Homosexuality Act that calls for the death penalty for "aggravated homosexuality."
Mpho Buntse, a spokesperson for Access Chapter 2, a South African LGBTQ and intersex advocacy organization, said it was very worrisome the South African government did not condemn the law, even though the country is the only one on the continent that fully upholds LGBTQ and intersex rights.
"It has really been apparent that South Africa would rather protect its diplomatic relations rather than impose on the sovereignty of a country like Uganda. However, we are not dealing with an issue of economic or financial diplomacy, but we are dealing with a human rights crisis. We are dealing with a situation where we could see potential violence being subjected to the LGBTQ+ community in Uganda, but not only to the LGBTQ+ community but the rest of the Ugandan population stands to be affected by this law because even if you don't identify as LGBTQ+ you will be compelled to report to the state those that you know that identify as LGBTQ+," said Buntse. "So we find it really problematic that we choose to be just spectators when we could or potentially have played an active role from the start of this."
Buntse noted Ugandan President Yoweri Museveni, who signed the Anti-Homosexuality Act on Monday, was in South Africa in late February.
"We didn't seize the opportunity to play an active role, so South Africa is always on a missed opportunity where we are now seeing a country to be a spectator instead of being an ally of the LGBTQ+ community," added Buntse.
Bruce Walker of Pretoria Pride, another South African advocacy group, said he was not surprised by the government's stance.
"They are showing their true colors," said Walker. "The governing party is full of homophobes. It's written in the constitution, the rights for the LGBTQI+ community, but they never support the LGBTQI+ community. They flatly ignore it. You either support and respect our constitution or not but as it stands they do not. They are far too scared to take a stand." 
Gays And Lesbians of Zimbabwe also condemned the law, saying it violates human rights.
"This law blatantly violates the human rights of LGBTQ individuals in Uganda including the right to privacy, freedom from discrimination and the right to equal protection under the law We stand shoulder to shoulder with the Ugandan LGBTQ community through this difficult time," said GALZ in a statement. "We call on the Ugandan leadership to engage in constructive dialogue, and to work towards solutions that are inclusive and respectful to all individuals."
Lesbians, Gays and Bisexuals of Botswana, like GALZ, also condemned the law and expressed solidarity with LGBTQ and intersex Ugandans.
"It's a great disappointed to have the president assent the Anti-Homosexuality Bill," said LEGABIBO. "To all LGBTIQ+ identifying persons in Uganda, we stand in solidarity with you."
East Africa Trans Health and Advocacy Network also castigated the law. EATHAN, like LEGABIBO and GALZ, said it will continue to stand up for LGBTQ and intersex rights in Uganda.
"Sad day for LGBTIQ Ugandans. We stand with our trans, intersex and nonbinary Ugandans and the entire LGBTIQ community. We must keep fighting and have the law declared unconstitutional," said EATHAN.
We Are All Ghana, a Ghanaian LGBTQ and intersex rights group, in its reaction said the community in Uganda and across Africa should not be silenced.
"As we stand in solidarity with the Ugandan queer community, let us remind ourselves as the Ghanaian LGBTQ+ community and Africans as a whole that we must not allow ourselves to be bullied into silence. our rights are as human as anyone else's," said We Are All Ghana.
Shemerirwe Agnes, executive director of Africa Queer Network, a Uganda-based advocacy group, said there was nothing anyone or any particular organization could have done to dissuade Museveni from signing the bill.
"We are being attacked and killed since that bill was passed because the society and the police thought that just because that bill was passed it was now law so one would think that just because it's now law then it's now going to be implemented," said Agnes. "It was implemented even before it was signed into law there is nothing we can do now because President Museveni doesn't listen to anyone."
U.S. President Joe Biden is among those who have also condemned the Anti-Homosexuality Act.
The White House has announced it will "evaluate" the law's implications and how it may impact U.S. aid to Uganda. Advocacy groups, meanwhile, have challenged the Anti-Homosexuality Act in the Ugandan Constitutional Court.
Daniel Itai is the Washington Blade's Africa Correspondent.
Ugandan president signs Anti-Homosexuality Act
Law calls for death penalty for 'aggravated homosexuality'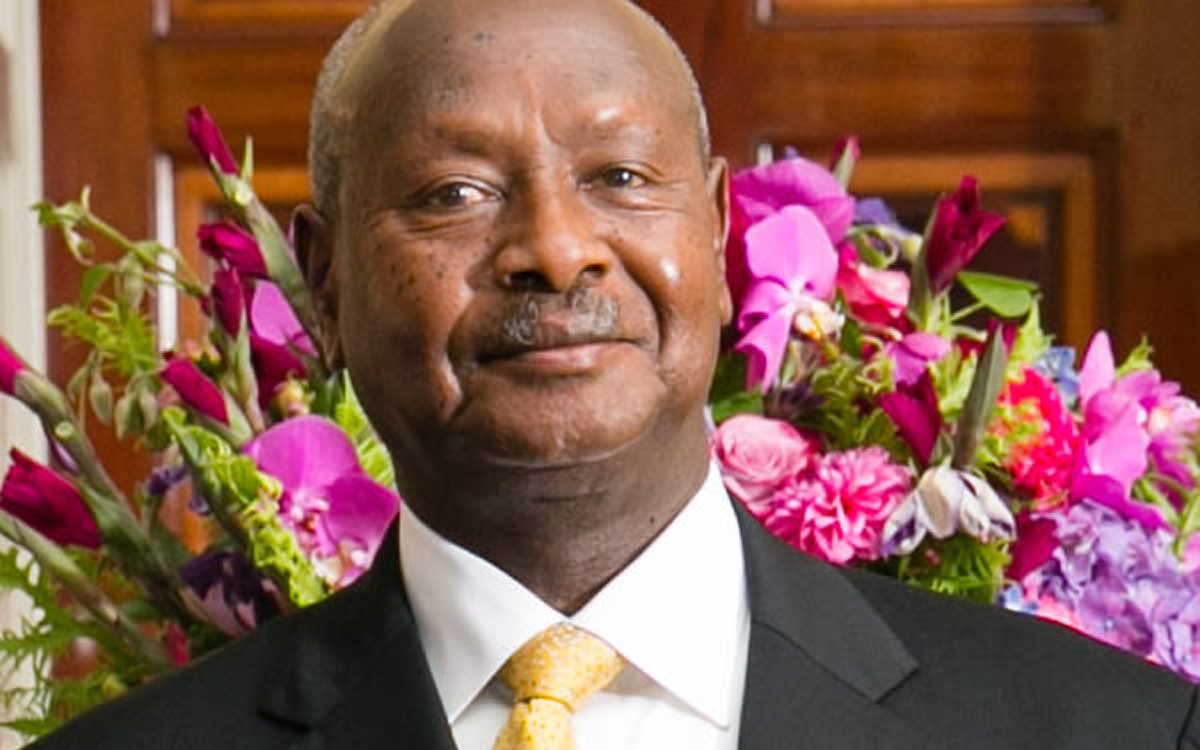 Ugandan President Yoweri Museveni on Monday signed his country's Anti-Homosexuality Act into law.
MPs in March approved the Anti-Homosexuality Act, but Museveni on April 20 sent it back to Parliament for additional consideration.
Lawmakers earlier this month once again approved the measure without provisions that would have required Ugandans to "report acts of homosexuality" and would have not criminalized LGBTQ people simply because of their sexual orientation or gender identity. The second version of the Anti-Homosexuality Act that MPs passed calls for the death penalty for anyone found guilty of "aggravated homosexuality."
"As the Parliament of Uganda, we have answered the cries of our people. We have legislated to protect the sanctity of family as per Article 31 of the Constitution of Uganda," said Ugandan Parliament Speaker Anita Among in a statement after Museveni signed the bill. "We have stood strong to defend our culture and aspirations of our people as per objectives 19 and 24 of national objectives and directive principles of state policy."
Jacqueline Kasha Nabagesara, a Ugandan LGBTQ and intersex activist, described Museveni's decision to sign the Anti-Homosexuality Act as a "dark day for human rights of LGBTQIA+ and allies."
Anti homosexuality bill signed into law by President. Dark day for human rights of LGBTQIA+ and allies.https://t.co/UD3jvVARdi

— Bombastic Kasha (@KashaJacqueline) May 29, 2023
Human Rights Campaign President Kelley Robinson in a statement condemned the law.
"This new law to restrict the rights of LGBTQ+ Ugandans is by far the most horrific display of bigotry we have seen in recent memory in Uganda, and in all of Africa," said Robinson. "The Ugandan Parliament should be ashamed of themselves for considering this draconian law that erases the internationally recognized rights of LGBTQ+ Ugandans, and President Museveni should be condemned for not using the full power of his position to stop it. We at the Human Rights Campaign stand in solidarity with human rights defenders and the LGBTQ+ community in Uganda."
The U.S. President's Emergency Plan for AIDS Relief, UNAIDS and the Global Fund to Fight AIDS, Tuberculosis and Malaria in a joint statement said they "are deeply concerned about the harmful impact of the Ugandan Anti-Homosexuality Act 2023 on the health of its citizens and its impact on the AIDS response that has been so successful up to now."
"Uganda's progress on its HIV response is now in grave jeopardy," reads the statement. "The Anti-Homosexuality Act 2023 will obstruct health education and the outreach that can help end AIDS as a public health threat. The stigma and discrimination associated with the passage of the act has already led to reduced access to prevention as well as treatment services. Trust, confidentiality and stigma-free engagement are essential for anyone seeking health care. LGBTQI+ people in Uganda increasingly fear for their safety and security, and increasing numbers of people are being discouraged from seeking vital health services for fear of attack, punishment and further marginalization."
Museveni, with the support of anti-LGBTQ evangelicals from the U.S., in 2014 signed a version of the Anti-Homosexuality Act that imposed a life sentence upon anyone found guilty of repeated same-sex sexual acts. The law was known as the "Kill the Gays" bill because it previously contained a death penalty provision.
The U.S. subsequently cut aid to Uganda and imposed a travel ban against officials who carried out human rights abuses. Uganda's Constitutional Court later struck down the 2014 Anti-Homosexuality Act on a technicality.
The U.S. last month postponed a meeting on the PEPFAR's work in Uganda in order to assess the potential impact the Anti-Homosexuality Act will have on it. Jessica Stern, the special U.S. envoy for the promotion of LGBTQ and intersex rights, and other American officials have said the Biden-Harris administration is considering "the potential impact of the Anti-Homosexuality Act on U.S. foreign assistance." 
"The United States is deeply troubled by Uganda's passage of the Anti-Homosexuality Act, a law that undermines the human rights, prosperity and welfare of all Ugandans," said Secretary of State Antony Blinken in a statement. "Uganda's failure to safeguard the human rights of LGBTQI+ persons is part of a broader degradation of human rights protections that puts Ugandan citizens at risk and damages the country's reputation as a destination for investment, development, tourism and refugees."
Blinken said the U.S. "urges the government of Uganda to refrain from implementing laws that undermine human rights."
"In the context of the serious concerns conveyed by President Biden, I am announcing today that the Department of State will develop mechanisms to support the rights of LGBTQI+ individuals in Uganda and to promote accountability for Ugandan officials and other individuals responsible for, or complicit in, abusing their human rights," added Blinken. "I have also directed the department to update our travel guidance to American citizens and to U.S. businesses as well as to consider deploying existing visa restrictions tools against Ugandan officials and other individuals for abuse of universal human rights, including the human rights of LGBTQI+ persons."
Nabagesera and Sexual Minorities Uganda Executive Director Frank Mugisha are among those who challenged the Anti-Homosexuality Act in the Ugandan Constitutional Court after Museveni signed it.
Intersex Kenyans see significant gains since landmark law took effect
MPs approved statute last year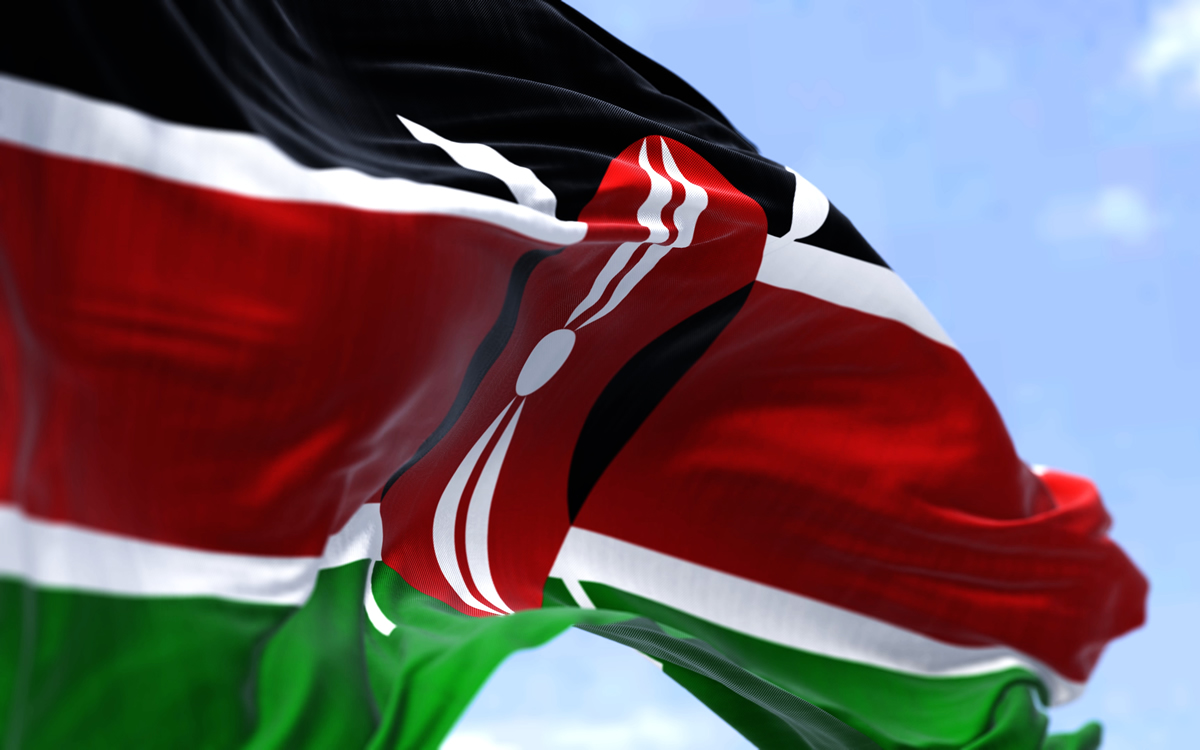 The push for intersex people to enjoy equal rights as Kenya's third sex has recorded significant gains since a landmark law took effect last July.
Intersex people arrested for breaking the law can now be presented in court as intersex, since prosecutors have adopted the special 'I' sex marker for the group in charging documents.
This addresses the problem of authorities identifying intersex people for trial that became public in 2006 when police officers could not tell the sex of a detainee they perceived as a man who had been accused of a violent robbery. They had strip-searched him.
The gains noted in the latest report by the country's Intersex Persons Implementation Coordination Committee also note the inclusion of intersex concepts in Kenya's new education curriculum for awareness.
The IPICC falls under the purview of Kenya's National Commission on Human Rights.
Intersex awareness in schools for recognition and capacity building in the future targets adolescents at the junior secondary level where they are educated on the reproductive system.
Veronica Mwangi, the IPICC's head of secretariat who spoke to Washington Blade, commended the Office of the Director of Public Prosecutions for introducing the 'I' sex marker for intersex people in charging documents.
"We have made gains in the criminal justice but we should not go back to the tendencies where intersex persons only require a lot of attention when it comes to crime. It is a misconception that misses the map," she said.
Citing a proposed Intersex Persons Bill 2023 currently undergoing public comment before being presented for debate in Parliament, Mwangi believes it envisages more benefits to intersex people.
For instance, the bill proposes access to more comprehensive medical attention for intersex people during surgeries and expensive medical examinations like Karyotype, a DNA and hormonal composition test that costs between $900-$1,000.
The bill would also require medical insurance providers to come up with an affordable, unique package that addresses the needs of intersex people by taking into account the reality of their lived experiences.
"The reality of the matter is you may give birth to an intersex child as a girl but later it turns out to be a boy. Hence the medical package that was given to the girl may not apply to the boy," Mwangi said.
She added the medical insurance policy should be capable of responding to such changes, since intersex people will always have medical needs that keep shifting.
The bill would also allow intersex people to change their sex marker at any time to reflect their new status after undergoing a comprehensive medical examination and a medical certificate to prove it. The measure would also demand the government to recognize intersex people as a vulnerable group, such as those living with disabilities, women, young people and orphans, in order to more easily access social protection programs.
It would further require employers to consider intersex people for employment and the Kenya Examination Council to support the registration of intersex people's' academic documents that indicate their name has changed because of a legal sex change.
The Civil Registration Services, a government agency that documenting all births and deaths, has already been working closely with IPICC to change names on the birth certificates of intersex people to reflect their correct sex for easier access to public services.
Kenya became the first African country to grant equal rights and recognition to intersex people in 2022. It is also the first nation on the continent and the second in the world after Australia to count intersex people in a Census in 2019.
The survey showed 1,524 Kenyans were intersex.
After many years of marginalization and discrimination, the IPICC progress report states that several intersex people for the first time were involved in monitoring Kenya's August 2022 general election as observers. Other intersex people subjected themselves to the electoral process to be nominated or elected as county assembly representatives, the lowest electoral position, including one in the Kenyan capital of Nairobi.
"This was a bold move and a big achievement because, for the first time in Kenya, intersex persons came out and tested the waters in politics," Mwangi said.
She cited stigma and fear among intersex people in presenting conflicting documents about their sex to the electoral commission for clearance as the cause of staying away from politics before the enactment of the law that recognizes them. Mwangi urged intersex people to come out and take advance of available opportunities and assistance, since most of them don't and it becomes hard to reach them.
Since the landmark law came into force in July last year; several psychosocial support groups for intersex persons, their parents and caregivers have been established in the country to offer any necessary assistance that includes counselling. The IPICC has also created a database of intersex people, a text message service and a toll-free number to report cases of discrimination and to advocate on their behalf.
Oct. 26, 2022, also marked the first official event that commemorated Intersex Awareness Day in Kenya.