Now is the time to prep lawn, garden for warm weather
Raking leaves, pulling weeds will beautify your home all season long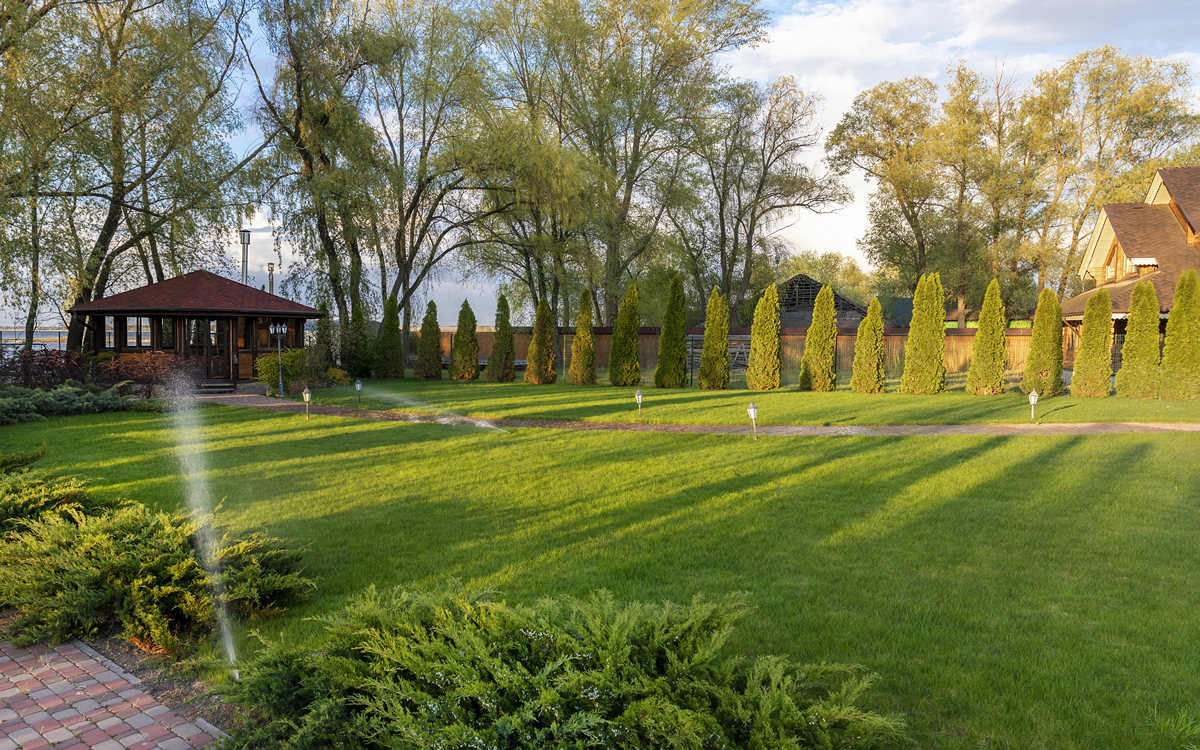 (StatePoint) — Warm weather has arrived so you should already be getting your lawn and garden spring-ready, according to experts.
"One thing I don't think people realize is that to get your grass, shrubs and other plants looking good …all that preparation starts right now," says Major League Fishing bass pro, Brian Latimer, or "Blat" as he is known by fans.
To help homeowners prep for spring, Latimer has partnered with lawn care equipment manufacturer, Exmark, to offer his four, go-to tips:
1. Pull Those Weeds. According to Latimer, the most important step in prepping your lawn and garden for spring is weeding. "I have a zero-tolerance policy when it comes to weeds," he says. "Watch those sneaky weeds growing in your shrubs and ground covers, because those are going to be the first ones that show their heads in the spring."
While weeding isn't the most fun you can have in your yard, it's worth the effort. Latimer also recommends putting a pre-emergent out while cool-season weeds germinate. This is especially important if you have warm-season grass. While you can use pre-emergent on your planting beds as well, he recommends hand-pulling them if you can.
2. Tidy up with Selective Pruning. Pruning will make your shrubs look nice and tidy, however Latimer recommends being careful in your efforts, avoiding plants that are budding. Pruning buds will keep your flowers from being as prolific in the springtime. You can check for buds by combing your hands through the foliage.
3. Get Rid of Pests. Certain spring pests should be treated for in the colder months. Latimer is especially wary of fire ants, as they're one of the most active lawn pests in spring. Treating them early will minimize their activity and mitigate potential problems they cause when the weather warms up. "I can promise you they are going to be everywhere in warm weather, so treat them now," he says.
4. Get Those Leaves up. Latimer knows that leaf blowing or raking is time consuming, but he says that getting fallen leaves off the ground is essential. Not only are leaves on your lawn an eyesore, but they can also keep a lot of excess moisture from winter rain, snow and ice stuck in your soil. This creates the potential for root rot, active pests and germinating weeds.
Latimer offers more insights in "4 Tips to Prep Your Backyard for Spring," a recent video from Exmark. To watch the video, visit Backyard Life, which is part of a unique multimedia destination with a focus on helping homeowners make the most of outdoor spaces. There you can also download additional tips and view other Exmark videos.
There's no time like the present to plan for the future. With these great tips in mind, it's time to brave the brisk weather and get your lawn and garden prepped for spring.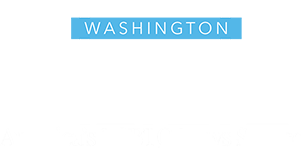 Seven layers of décor
Think furniture, paint, flooring, fabrics, and more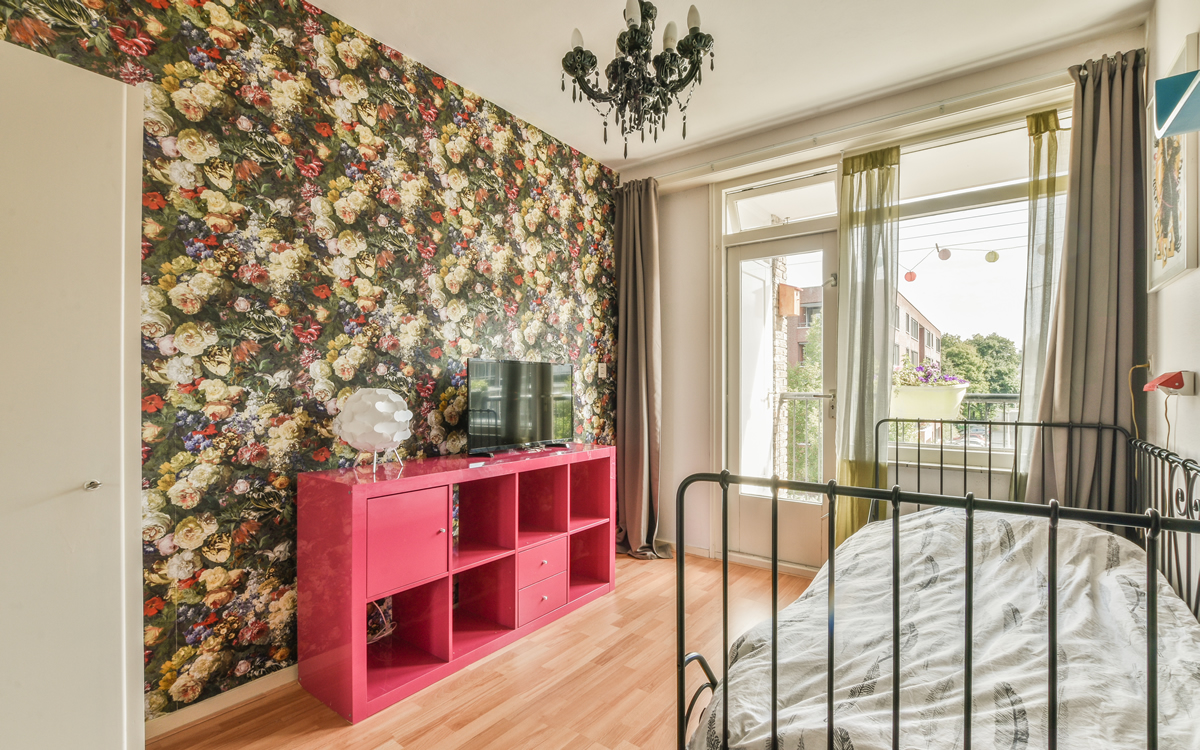 Before there were Chip and Joanna Gaines and the Property Brothers, the name Christopher Lowell was synonymous with interior design and home décor. I fell in love with him in 2000 and his first book, "Seven Layers of Design," became my decorating bible.
Lowell's seven layers, in his preferred order, include paint and architecture, flooring, upholstered furniture, accent fabrics, non-upholstered furniture, accessories, and plants and lighting.
In a world of square box condos and tract subdivisions, adding architecture to a home's interior lets your personality and creativity shine through. Crown molding is a popular addition. Chair rail molding works in a dining room. The skinny, clamshell baseboards of the '60s beg to be exchanged for taller, more substantial ones.
Perhaps you want an arched doorway or an inset nook to showcase artwork. You can change a fireplace mantel, open a kitchen pass-through, or even install an in-wall electric fireplace that creates ambiance without the chimney or wood.
Think about removing a curtain wall to open the space and let in natural light or building in a bookcase or wine or coffee bar. Be sure to install any electrical wiring that will be needed down the road for recessed lighting, wall sconces, ceiling fans, and televisions.
Once your architectural changes are made and your walls, ceilings, and trim have been sanded and primed, create your paint palette. Break out your inner Warhol with bold colors, use a monochromatic, neutral palette with an accent shade on one wall, or go traditional with white ceilings, doors, and casing to highlight walls painted in a hue you love.
Big box stores now offer large samples of paint colors that you can stick to the walls to get a better idea of how a color will look in your home as the light changes from day to evening. Today's wallpaper also affords an opportunity to experiment with an accent wall. Once you have your palette, paint ceilings first, then walls, then trim to avoid drips on floors and furnishings.
The next stage in your décor is determining whether you're replacing your current flooring. If so, you can choose a replacement from many options, including hardwood, engineered wood, laminate, luxury vinyl, tile, and carpet. If your floor needs refreshing but you can't replace it all, then consider layering area rugs to hide worn spots, scratches, or stains from your last, fabulous party.
Selecting upholstered furniture can be daunting. The standard, must-have living room piece is still a three-seat sofa, but it doesn't have to be. Some of us live in small spaces and can achieve a better use of space with two loveseats or even four easy chairs facing each other to promote conversation.
There is an endless supply of upholstery to choose from, including velvet or chenille (soft to the touch), microfiber (easier to clean), and leather, which gets better with age. Consider kids and pets when choosing a fabric and a color. This will be your anchor piece and can be accented with different fabrics as your mood or the seasons change. Don't be afraid to mix patterns but adhere to a three-color plan: a base color, an accent fabric, and a pop of a third color or pattern.
Unless you have an art deco room reminiscent of the 1920s, heavy draperies with valances may not be your first choice for how to use your accent fabrics, but you can use them on curtains & Roman shades, on side chairs and dining chairs, and on pillows, poufs and throws.
Non-upholstered furniture can be made of wood, metal, manmade substances such as the melamine prevalent at Ikea, and more. These are your tables, dressers, buffets, bed frames, bookcases, and storage pieces. Don't be afraid to mix metals or to use different wood stains together. Matchy-matchy is out.
When it comes to choosing accessories, go wild. Select from paintings, candles, vases and bowls, stacks of books, your grandmother's Hummel collection, or anything else that hangs on a wall or sits on a surface. Accessories may come from high-end retail stores, antique marts, flea markets, or anywhere your eye spies something you like. Just don't overload your room or you may end up on the next episode of Hoarders.
You'll need task, accent, and ambient lighting, so table and floor lamps, overhead lights, and chandeliers must be on your list as well. Try using a strip of LED lights under kitchen cabinets or a spotlight to emphasize a favorite treasure. Finally, round out your décor with fresh flowers and real plants. Be authentic — plastic ones just won't do.
Valerie M. Blake is a licensed Associate Broker in D.C., Maryland, and Virginia with RLAH Real Estate / @properties. Call or text her at 202-246-8602, email her via DCHomeQuest.com, or follow her on Facebook at TheRealst8ofAffairs.