More Information
Just Say: I Need A Plumber© Full Service: Bathroom Sinks, Tubs, Vanities, Kitchen Sinks, Disposals, Boilers & Furnaces, Hot Water Heaters, Drain Service. Licensed, Bonded, Insured
202-251-1479 DC Plumbers License #707 Visa, MasterCard, & American Express accepted.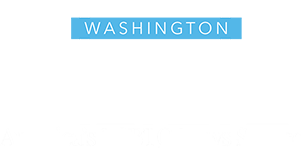 Virginia Beach high school students stage walkouts to support transgender rights
City's school board approved policy to out trans students to parents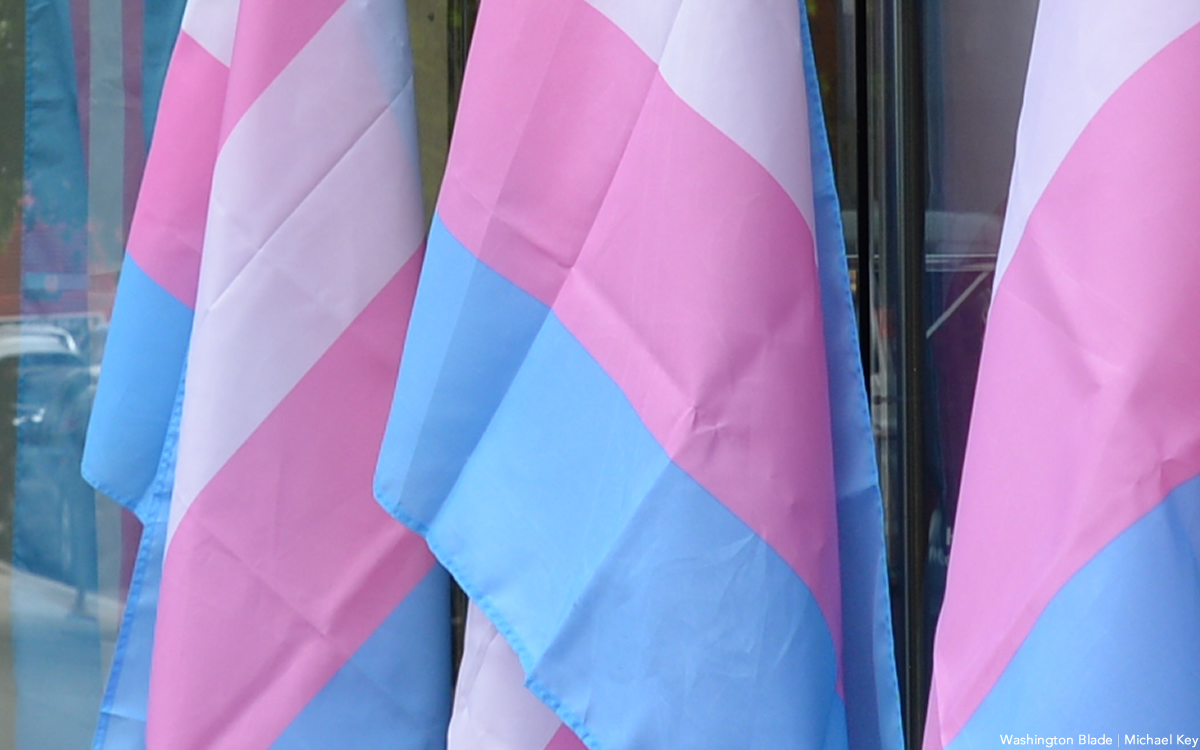 Students at five Virginia Beach high schools on Friday staged walkouts in support of transgender rights.
The walkout is in response to the Virginia Beach School Board approving policy 5-31, which the Pride Liberation Project says will require schools to out trans students to their parents.
Students have been organizing walkouts across the state since Republican Gov. Glenn Youngkin earlier this year announced new guidelines for trans and nonbinary students.
"Students like me aren't going to be able to talk to our teachers if we're constantly worried about our school officials calling home to forcibly out us," AJ, a trans Kellam High School Student, told the Pride Liberation Project.
An exciting revival of 'Evita' at Shakespeare Theatre
Out actor Caesar Samayoa on portraying iconic role of President Perón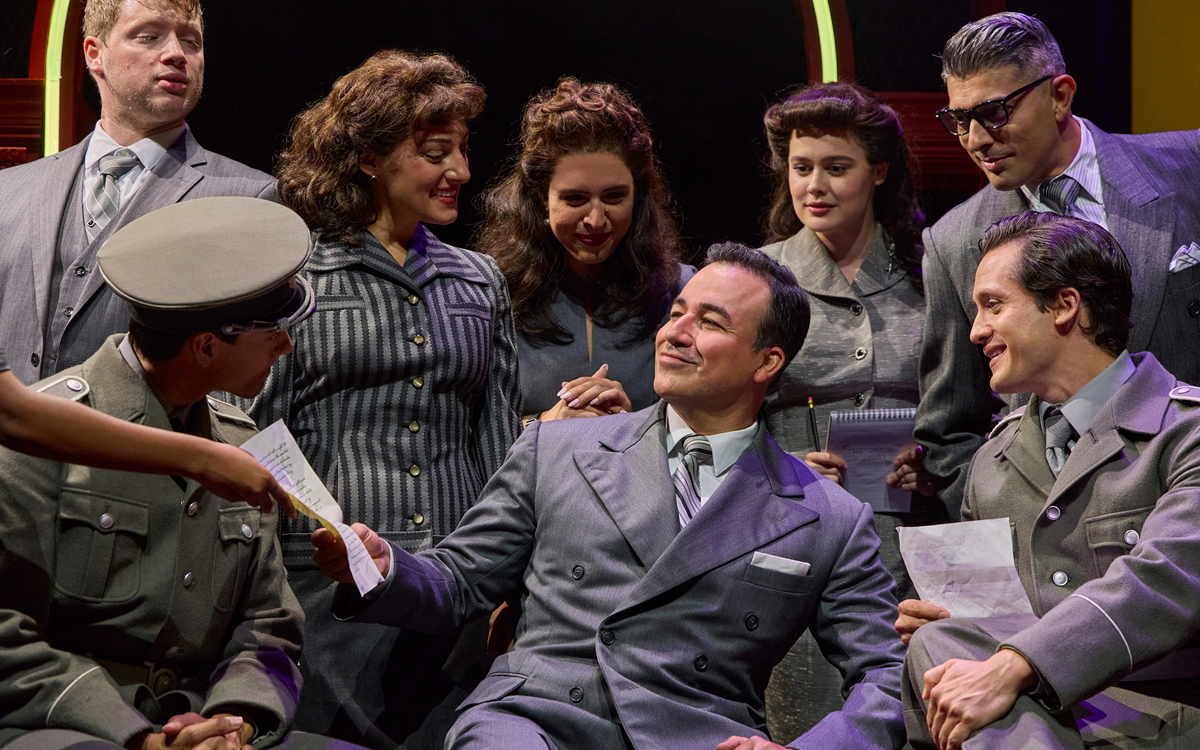 'Evita'
Through Oct. 15
Shakespeare Theatre Company
Harman Hall
610 F St., N.W.
$35–$134
Shakespearetheatre.org
When Eva Perón died of cancer at 33 in 1952, the people's reaction was so intense that Argentina literally ran out of cut flowers. Mourners were forced to fly in stems from neighboring countries, explains out actor Caesar Samayoa.
For Samayoa, playing President Perón to Shireen Pimental's First Lady Eva in director Sammi Cannold's exciting revival of Andrew Lloyd Webber's "Evita" at Shakespeare Theatre Company is a dream fulfilled.
As a Guatemalan-American kid, he had a foot in two worlds. Samayoa lived and went to school in suburban Emerson, N.J. But he spent evenings working at his parents' botanica in Spanish Harlem.
During the drives back and forth in the family station wagon, he remembers listening to "Evita" on his cassette player: "It's the first cast album I remember really hearing and understanding. I longed to be in the show."
As an undergrad, he transferred from Bucknell University where he studied Japanese international relations to a drama major at Ithica College. His first professional gig was in 1997 playing Juliet in Joe Calarco's off-Broadway "Shakespeare's R&J." Lots of Broadway work followed including "Sister Act," "The Pee-Wee Herman Show," and most significantly, Samayoa says, "Come From Away," a musical telling of the true story of airline passengers stranded in Gander, Newfoundland during 9/11. He played Kevin J. (one half of a gay couple) and Ali, a Muslim chef.
He adds "Evita" has proved a powerful experience too: "We're portraying a populist power couple that changed the trajectory of a country in a way most Americans can't fully understand. And doing it in Washington surrounded by government and politics is extra exciting."
WASHINGTON BLADE: How do you tap into a real-life character like Perón?
CAESAR SAMAYOA: Fortunately, Sammi [Connald] and I work similarly. With real persons and situations, I immerse myself into history, almost to a ridiculous extent.
First day in the rehearsal room, we were inundated with artifacts. Sammi has been to Argentina several times and interviewed heavily with people involved in Eva and Peron's lives. Throughout the process we'd sit and talk about the real history that happened. We went down the rabbit hole.
Sammi's interviews included time with Eva's nurse who was at her bedside when she died. We watched videos of those interviews. They've been an integral part of our production.
BLADE: Were you surprised by anything you learned?
SAMAYOA: Usually, Eva and Perón's relationship is portrayed as purely transactional. They wrote love letters and I had access to those. At their country home, they'd be in pajamas and walk on the beach; that part of their life was playful and informal. They were a political couple but they were deeply in love too. I latched on to that.
BLADE: And anything about the man specifically?
SAMAYOA: Perón's charisma was brought to the forefront. In shows I've done, some big names have attended. Obama. Clinton. Justin Trudeau came to "Come From Away." Within seconds, the charisma makes you give into that person. I've tried to use that.
BLADE: And the part?
SAMAYOA: Perón is said to be underwritten. But I love his power and the songs he sings ["The Art of the Possible," "She is a Diamond," etc.]. I'm fully a baritone and to find that kind of role in a modern musical is nearly impossible. And in this rock opera, I can use it to the full extent and feel great about it.
BLADE: "Evita" is a co-production with A.R.T. Has it changed since premiering in Boston?
SAMAYOA: Yes, it has. In fact, 48 hours before opening night in Washington, we made some changes and they've really landed. Without giving too much away, we gave it more gravity in reality of time as well as Eva's sickness and the rapid deterioration. It's given our second act a huge kind of engine that it didn't have.
BLADE: You're married to talent agent Christopher Freer and you're very open. Was it always that way for you?
SAMAYOA: When I started acting professionally, it was a very different industry. We were encouraged to stay in the closet or it will cast only in a certain part. There was truth in that. There still is some truth in that, but I refuse to go down that road. I can't reach what I need to reach unless I'm my most honest self. I can't do it any other way.
State Department hosts intersex activists from around the world
Group met with policy makers, health officials, NGOs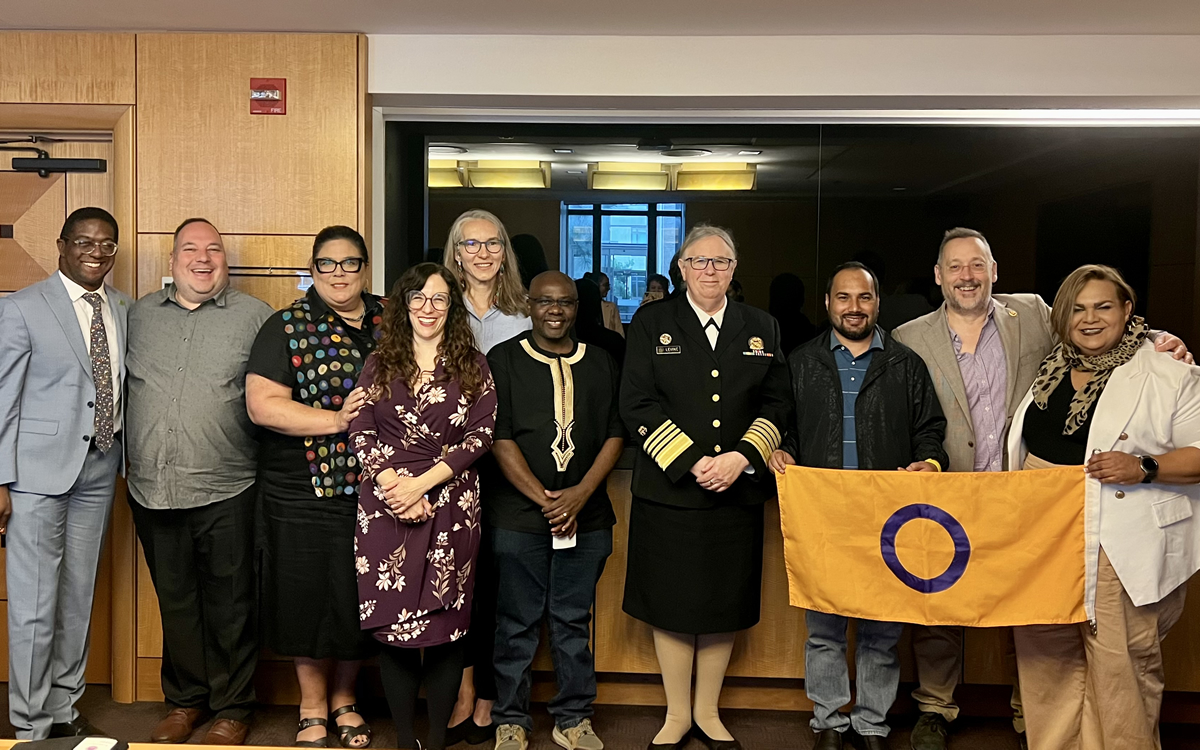 The State Department last week hosted five intersex activists from around the world.
Kimberly Zieselman, a prominent intersex activist who advises Jessica Stern, the special U.S. envoy for the promotion of LGBTQ and intersex rights abroad, brought the activists to D.C.
• Morgan Carpenter, co-founder and executive director of Intersex Human Rights Australia
• Natasha Jiménez, an intersex activist from Costa Rica who is the general coordinator of Mulabi, the Latin American Space for Sexualities and Rights
• Julius Kaggwa, founder of the Support Initiative for People with Atypical Sex Development Uganda
• Magda Rakita, co-founder and executive director of Fujdacja Interakcja in Poland and co-founder of Interconnected UK
• Esan Regmi, co-founder and executive director of the Campaign for Change in Nepal.
Special U.S. Envoy for Global Youth Issues Abby Finkenauer and Assistant Health Secretary Rachel Levine are among the officials with whom the activists met.
Zieselman told the Washington Blade on Sept. 21 the activists offered State Department officials an "intersex 101" overview during a virtual briefing.
More than 60 Save the Children staffers from around the world participated in another virtual briefing. Zieselman noted the activists also met with Stern, U.N. and Organization of American States officials, funders and NGO representatives while in D.C.
"The people we met were genuinely interested," Rakita told the Blade.
Stern in an exclusive statement to the Blade said "the visiting intersex activists clearly had an impact here at State, sharing their expertise and lived experience highlighting the urgency to end human rights abuses, including those involving harmful medical practices against intersex persons globally." Andrew Gleason, senior director for gender equality and social justice at Save the Children US, in a LinkedIn post he wrote after attending his organization's meeting with the activists echoed Stern.
"There are many learnings to recount from today's discussion, but one thing is clear, this is unequivocally a child rights issue, and one that demands attention and action at the intersection of LGBTQI+ rights, reproductive rights and justice, disability justice and more," wrote Gleason. "Gratitude to the panelists for sharing such poignant testimonies and providing insights into what organizations like ours can do to contribute to the broader intersex movement; and thank you to Kimberly for your leadership and bringing this group together."
The activists' trip to D.C. coincided with efforts to end so-called sex "normalization" surgeries on intersex children.
Greek lawmakers in July passed a law that bans such procedures on children under 15 unless they offer their consent or a court allows them to happen. Doctors who violate the statute face fines and prison.
Germany Iceland, Malta, Portugal and Spain have also enacted laws that seek to protect intersex youth.
A law that grants equal rights and legal recognition to intersex people in Kenya took effect in July 2022. Lawmakers in the Australian Capital Territory earlier this year passed the Variation in Sex Characteristics (Restricted Medical Treatment) Bill 2023.
Intersex Human Rights Australia notes the law implements "mechanisms to regulate non-urgent medical care to encourage child participation in medical decisions, establish groundbreaking oversight mechanisms and provide transparency on medical practices and decision making." It further points out the statute "will criminalize some deferrable procedures that permanently alter the sex characteristics of children" and provides "funding for necessary psychosocial supports for families and children."
"It's amazing," Carpenter told the Blade when discussing the law and resistance to it. "It's not perfect. There was some big gaps, but physicians are resisting every step of the way."
The State Department in April 2022 began to issue passports with an "X" gender marker.
Dana Zzyym, an intersex U.S. Navy veteran who identifies as non-binary, in 2015 filed a federal lawsuit against the State Department after it denied their application for a passport with an "X" gender marker. Zzyym in October 2021 received the first gender-neutral American passport.