The Ground We Stand On: Past and Present DC LGBTQ Changemakers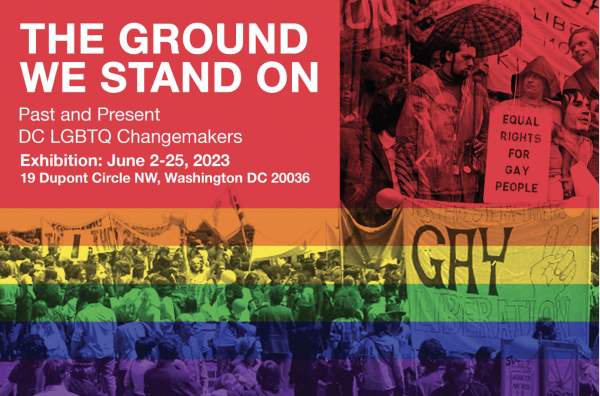 The inspiring exhibition will showcase the remarkable journeys of both past and present changemakers who have left an indelible mark on the tapestry of Washington, D.C. The exhibit underscores the enduring legacy of these remarkable individuals, serving as an inspiration for present and future generations. 
This year's exhibition will feature the following changemakers: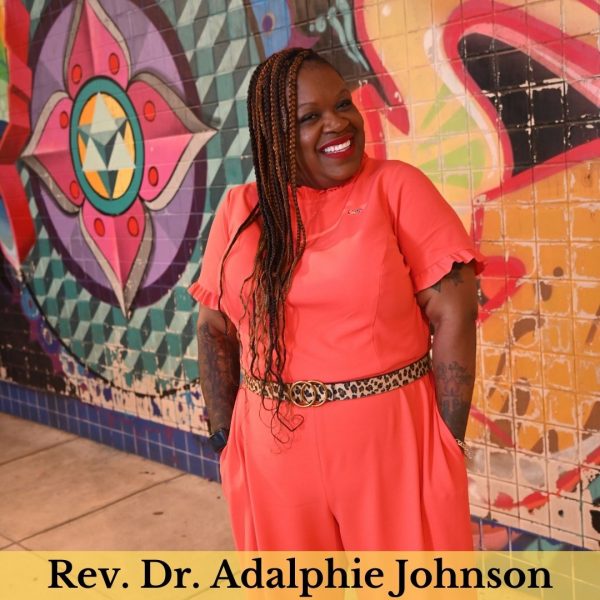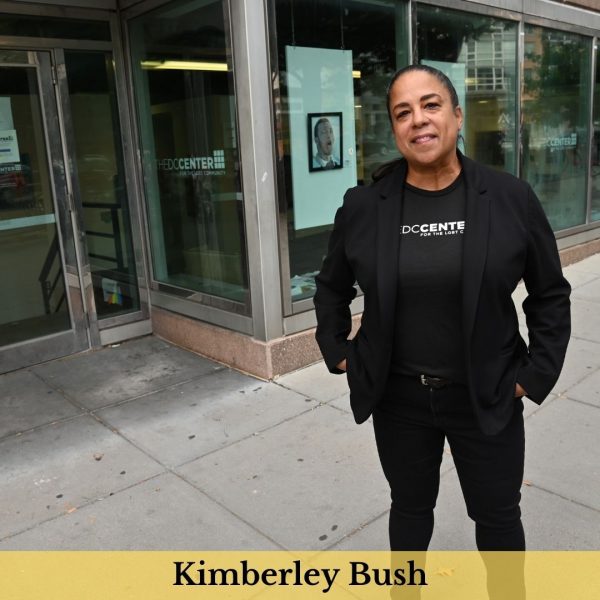 For those who have connected with the LGBTQ+ community in Washington, DC, you've probably met and know Kimberley Bush, a true powerhouse and fierce advocate. For more than 25 years, Kimberley has held a multitude of trailblazing leadership roles in a variety of organizations ranging from artistic space/event curator, to multi-organization nonprofit board member, to film festival director, to multiple executive directorships including her current role as Executive Director of The DC Center for the LGBT Community

In February 2022, Kimberley was officially appointed to the Executive Director position at The DC Center. Kimberley had served since 2019 as the Interim Executive Director, where Kimberley contributed to the Center's $150,000 grant award and during the COVID-19 pandemic successfully pivoted, with Kimberley's small yet mighty team (to a virtual presence), all supportive life and human services & programs ensuring continued integral support. From 2014 to present, Kimberley is also The DC Center's Director of Arts & Cultural Programs.
Kimberley feels life isn't complete without: Walking through the world authentically, in light, love and service with abundant empathy, tremendous gratitude and intention; A healthy dose of local and international travel; Keeping physically, emotionally, and spiritually fit through enjoying outdoor sports/adventures, self-reflection, self-awareness, self-honesty and perpetually being open to change.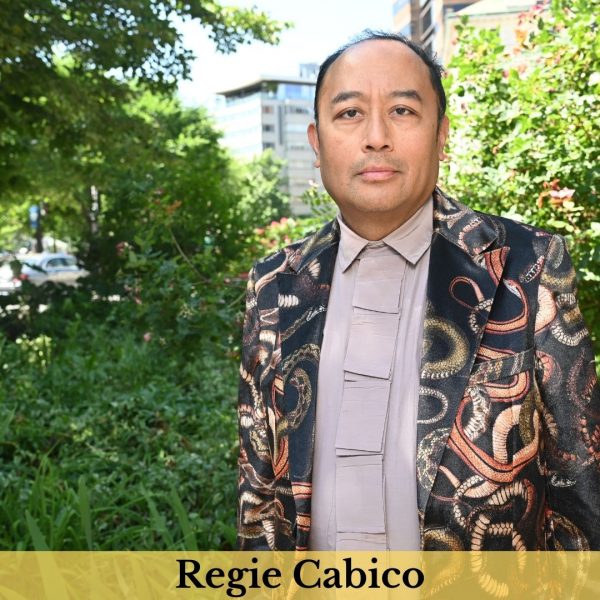 Regie Cabico is a highly acclaimed spoken word poet, performer, and artist who has made a significant impact on the literary and performance arts scene. With a captivating stage presence and a dynamic voice, Cabico has mesmerized audiences around the world with his unique blend of poetry, humor, and storytelling. Born in the Philippines and raised in the Washington, D.C. metropolitan area, Cabico draws upon his multicultural upbringing and experiences to create powerful narratives that explore themes of identity, love, and social justice. As a pioneer of the spoken word and slam poetry movement, Cabico has received numerous accolades for his work, including winning the National Poetry Slam and the Nuyorican Poets Cafe Grand Slam. He has also authored several poetry collections and has been featured on various media outlets, including HBO's Def Poetry Jam. Cabico's performances are known for their raw emotion, sharp wit, and fearless exploration of personal and societal boundaries. His powerful words and magnetic stage presence continue to inspire and uplift audiences while championing diverse voices and celebrating the power of spoken word as a tool for change. Regie Cabico's artistic brilliance and dedication to storytelling have established him as an influential figure in the world of performance poetry, leaving an indelible mark on the art form and inspiring future generations of spoken word artists.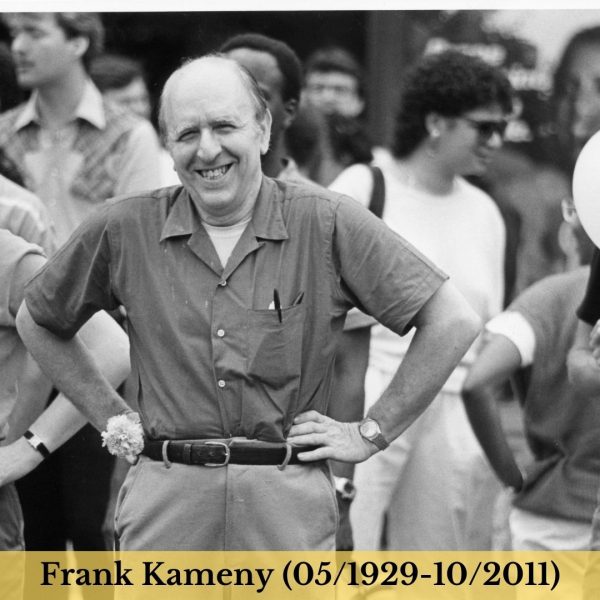 Frank Kameny (1925-2011) was an American gay rights activist and astronomer who played a significant role in the LGBTQ+ rights movement. Born in New York City, Kameny served in the U.S. Army during World War II and later pursued a career in astronomy. However, his life took a turn when he was dismissed from his position as a government astronomer in 1957 solely due to his homosexuality. This injustice inspired Kameny to dedicate his life to fighting for the rights of gay individuals. He co-founded the Mattachine Society of Washington, D.C., and became a prominent advocate for gay rights in the 1960s. Kameny is credited with coining the phrase "Gay is Good," which became a rallying cry for the movement. His tireless activism and groundbreaking work laid the foundation for future advances in LGBTQ+ equality, and he is remembered as a trailblazer in the fight for social justice.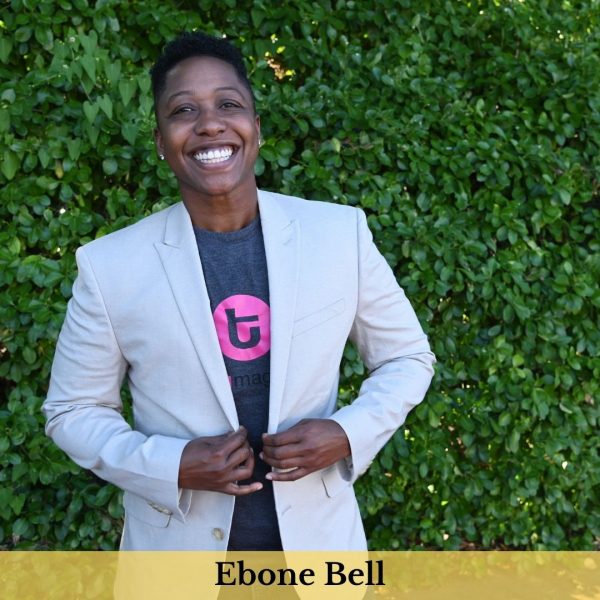 Ebony Bell is a prominent figure in the LGBTQ+ community and a well-respected journalist based in Washington, D.C. As the Editor-in-Chief of TAGG Magazine, she has become a driving force in providing a platform for queer women to share their stories and experiences. With a passion for amplifying marginalized voices, Bell has cultivated a publication that is both inclusive and informative. Her commitment to highlighting the diverse perspectives within the community has made TAGG Magazine a go-to resource for LGBTQ+ women across the nation. Bell's exceptional storytelling skills and dedication to accurate and authentic representation have earned her recognition and admiration in the industry. She continues to champion visibility and empowerment for all queer women, ensuring that their stories are heard and celebrated.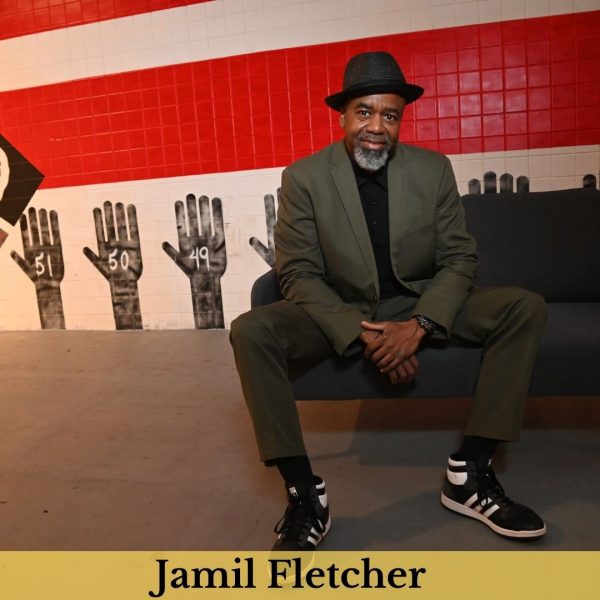 Jamil Fletcher is the proud founder of SWERV Magazine, the nations most widely distributed periodical targeting the Black LGBTQ community. Launched in the Winter of 2008, SWERV features same-gender-loving people in literature, music, visual and performing arts, film, television, sports, politics, and more. The Wilmington, DE native is a proud graduate of Howard University (B.S. Electrical Engineering) and Clark Atlanta University (MBA; Marketing).
Outside of SWERV, Jamil is also passionate about serving the community and has been a longstanding board member of Us Helping Us, Inc. in Washington, DC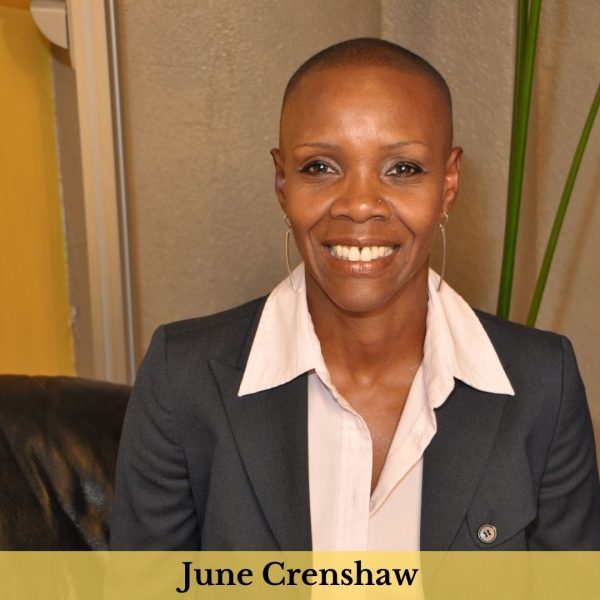 June Crenshaw is a compassionate and dedicated advocate for the LGBTQ+ community, known for her invaluable contributions as the Executive Director of the Wanda Alston House. With a deep understanding of the unique challenges faced by LGBTQ+ youth experiencing homelessness, Crenshaw has worked tirelessly to create a safe and supportive environment for these individuals. Named in honor of the late LGBTQ+ activist Wanda Alston, the Wanda Alston House provides housing, resources, and comprehensive support services to LGBTQ+ youth in Washington, D.C. Crenshaw's visionary leadership and unwavering commitment to the well-being and empowerment of these young individuals have made a profound impact. She has worked collaboratively with community partners, advocates, and volunteers to create an inclusive and affirming space where LGBTQ+ youth can thrive and build a brighter future. Crenshaw's compassion, advocacy, and dedication to addressing homelessness within the LGBTQ+ community have positively transformed the lives of countless young individuals, offering them a place to call home and opportunities for personal growth and success. Her unwavering commitment to social justice and equality continues to inspire others and make a lasting impact on the lives of vulnerable LGBTQ+ youth.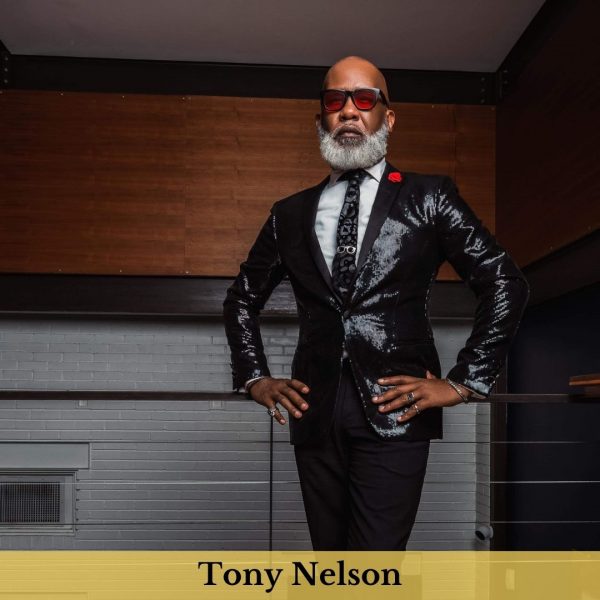 Tony "and I thank you" Nelson, is a 2019 Capitol Pride Hero
Tony, Is a native Washingtonian, the Creator of alter/character Ms. WTF?, Entertainer, Comedian, COO for Black National Pageantry, Founder of Black National Prince and Princess Division, Co-creator of the Legendary Mascara Illusion Drag Show, DC Socialite, Personality and Parent of 23 and Mentor for several young people in and around the DC community.
Tony serves as head MC for many shows in Washington, DC, including Stronjai's Lipstick Revue and The So Seductive Male Revue at the Legendary Mr. Henrys, and Daryl Wilson Entertainment, including Black Pride events and Black National Pageants. With over 15 years on the mic at the Bachelor's Mill, he is the longest-running house MC for the legendary venue. In DC, he has hosted events at The Howard Theater, Lulu's in Georgetown, The National Stadium, and The National Mall. Nationally he has hosted events in every major city in the country except Chicago and Los Angeles and is currently booked on the road for the entire summer of 2018.
Almost 20 years ago, the 'and I thanked you" was added to my name as a show of gratitude. I am deeply grateful for every opportunity and misstep I have been provided with along my journey.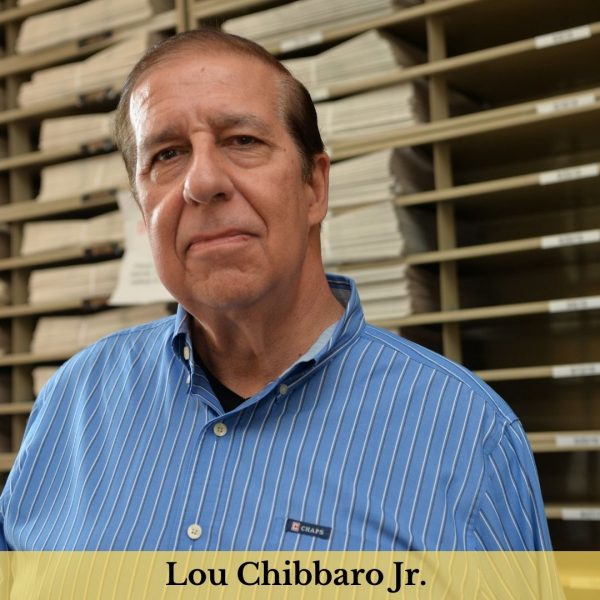 Lou Chibbaro Jr. is a highly respected journalist, known for his invaluable contributions as a reporter for the Washington Blade. With an illustrious career spanning several decades, Chibbaro has become a trusted voice and a relentless advocate for LGBTQ+ rights and visibility. His comprehensive coverage of LGBTQ+ news, politics, and culture has made a lasting impact, shedding light on important issues and inspiring change. Chibbaro's dedication to accuracy, fairness, and integrity has earned him the respect of his peers and the community alike. Throughout his career, he has fearlessly reported on groundbreaking stories, providing a platform for marginalized voices and championing the progress of LGBTQ+ rights. Lou Chibbaro Jr.'s unwavering commitment to journalism and his tireless efforts to promote equality have made him an invaluable asset to the LGBTQ+ community and an influential force in the media landscape.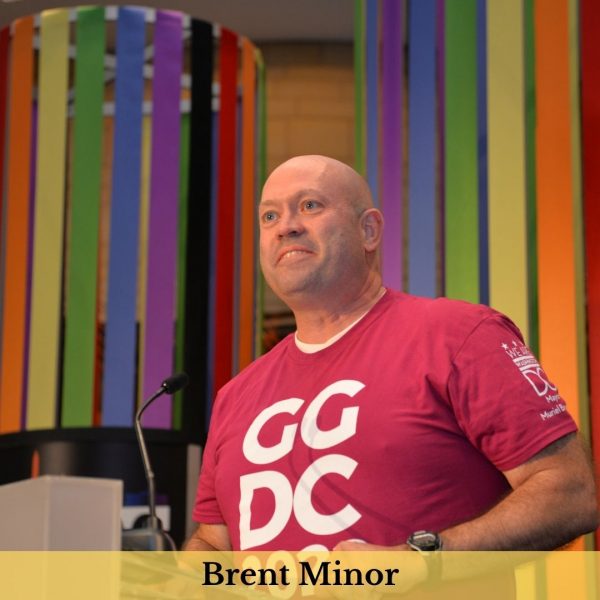 Brent Minor is the founder and Executive Director of Team DC, the association of the Washington DC area's LGBTQ sport clubs representing 40 clubs and an estimated 6,000 participants. Under his direction, the organization has initiated numerous programs
including a College Scholarship Program for LGBTQ student athletes as well as the Pride Night OUT Sports Series with 13 annual events including the popular Night OUT at the Nationals, the longest consecutive Pride Night in major league baseball.
Minor has been an active participant in the Gay Games movement and served as the Chair of the 2014 and 2022 Washington, DC Bid Committees. In addition to competing in Triathlon in 5 Gay Games, Minor also served on the international Federation of Gay Games Board of Directors for several years and is a former Co-President of that organization.
Minor is a longtime community activist and was appointed by President Clinton to serve on the President's Advisory Council on HIV/AIDS and was the only member reappointed by President George W. Bush. In addition to being the former Director of the Whitman- Walker Clinic of Northern Virginia, Minor served as the Community Co-Chair of the Washington DC Ryan White Planning Council for five years. Minor served for many years at Food & Friends including as the Director of Community Relations.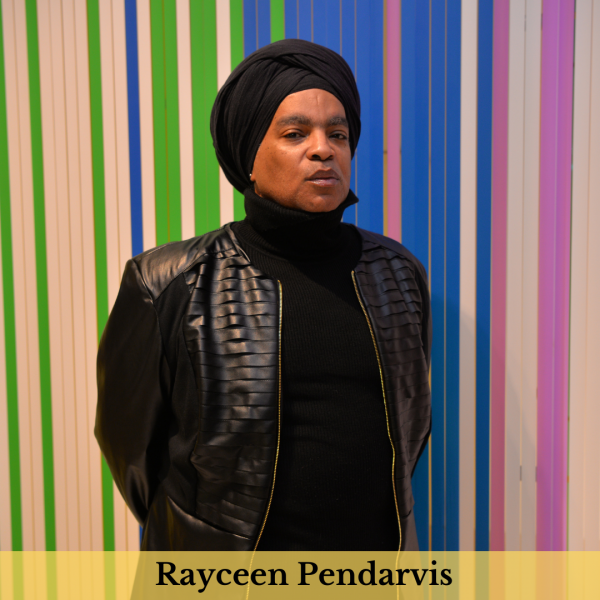 Rayceen Pendarvis is a renowned event host, interviewer, moderator, speaker, community advocate, and lifelong Washingtonian. In addition to hosting and co-hosting events by Team Rayceen Productions (including The Ask Rayceen Show, 2012-2021), Rayceen frequently hosts festivals, fundraisers, and various annual events. Over the decades, Rayceen has received numerous honors, including being recognized as a Capital Pride Hero in 2016 and being named Local Hero by the Washington Blade in 2021. As an inspirational speaker, disseminator of information, host of numerous LGBTQ Pride events, and a tireless advocate for the community, Rayceen has earned the monikers High Priestess of Love, Queen of the Shameless Plug, Empress of Pride, and Goddess of DC.
On June 29, Rayceen will return to The Lincoln Theatre to host District of Pride 2023. Online, Rayceen can be found on Twitter, Facebook, Instagram, and as a co-host on the Team Rayceen YouTube channel. To connect with Rayceen, please visit Rayceen.com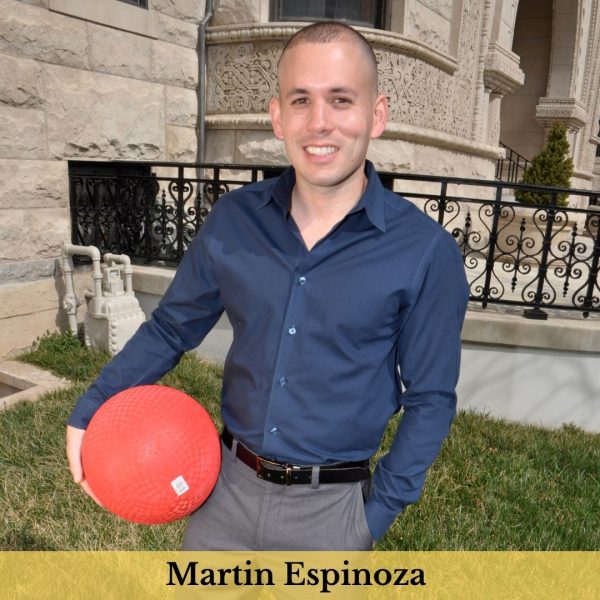 Martin Espinoza is a visionary entrepreneur and LGBTQ+ advocate who has made a significant impact on the community as the founder of Stonewall Kickball. Born with a passion for sports and a commitment to fostering inclusivity, Espinoza recognized the need for an LGBTQ+-centered sports league that would create a safe and welcoming environment for all. In 2010, he launched Stonewall Kickball, a groundbreaking organization that combines the love of sports with the celebration of diversity and camaraderie. Through his leadership and dedication, Espinoza has cultivated a thriving community where LGBTQ+ individuals and their allies can come together, build friendships, and challenge stereotypes. By creating a space that is both competitive and supportive, he has empowered countless individuals to embrace their authentic selves and foster a sense of belonging. Martin Espinoza's visionary leadership and unwavering commitment to inclusion have left an indelible mark on the LGBTQ+ community, transforming the landscape of LGBTQ+ sports and inspiring others to follow in his footsteps.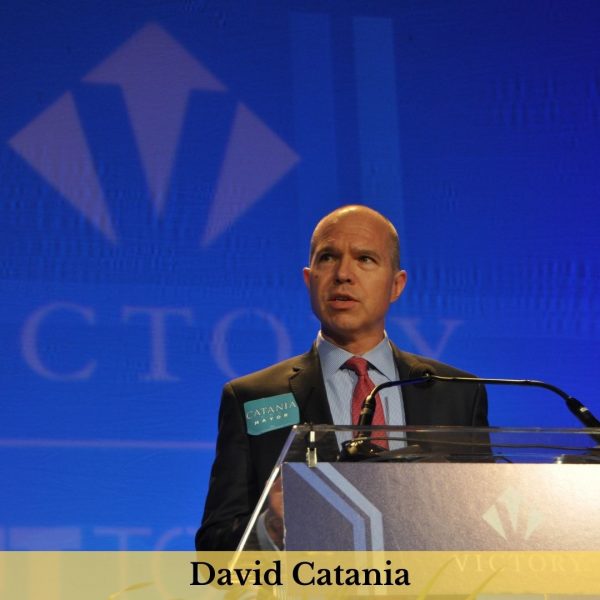 David Catania is the Managing Director of Georgetown Public Affairs, an international public affairs firm focusing on emerging technologies, health care, education, government law and strategy, and public policy.
Prior to co-founding GPA, David was an elected Member of the Council of the District of Columbia from 1997 to 2015. While on the Council, he chaired numerous Committees, including Health, Education, Public Services, and Local and Regional Affairs.
In 2009, David was the architect and driving force behind the successful push for Marriage Equality in the Nation's Capital. According to the Washington Post, David was faced with the daunting task of "convincing not only his council colleagues and Democrats in Congress but also skeptics in the gay community that this was the year to act on same-sex marriage."
David is a double graduate of Georgetown University in Washington, D.C., with degrees from Georgetown's School of Foreign Service and Law Center.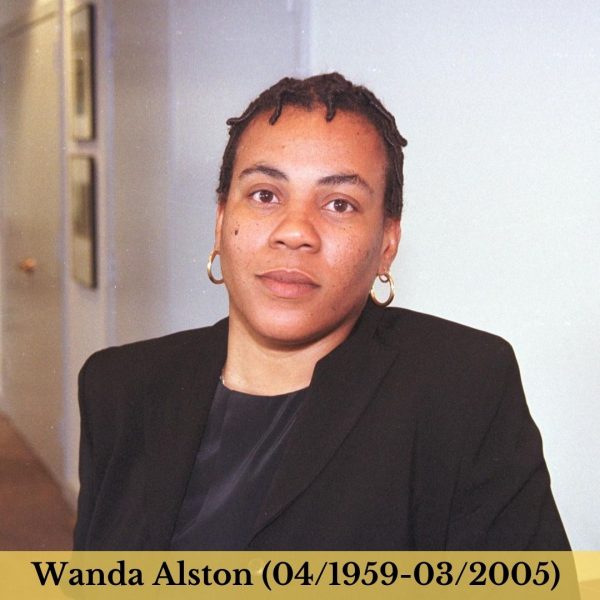 Wanda Alston (1957-2005) was a trailblazing LGBTQ+ activist and community leader who dedicated her life to fighting for equality and improving the lives of marginalized individuals. Born and raised in Washington, D.C., Alston emerged as a prominent advocate in the city's LGBTQ+ community. She served as the executive director of the DC Coalition of Black Lesbians, Gay Men, and Bisexuals and played a pivotal role in addressing the specific needs and challenges faced by people of color within the LGBTQ+ community. Alston's tireless efforts led to her appointment as the city's first-ever Director of the Office of Lesbian, Gay, Bisexual, and Transgender Affairs in 2001. In this role, she spearheaded numerous initiatives to promote LGBTQ+ rights, combat discrimination, and provide vital services and support to the community. Alston's compassionate leadership and unwavering dedication to social justice made a lasting impact on countless lives. Her tragic passing in 2005 marked the loss of a true champion for equality, but her legacy continues to inspire future generations of activists and advocates. Wanda Alston's contributions to the LGBTQ+ community and her unwavering commitment to justice and inclusivity will forever be remembered and celebrated.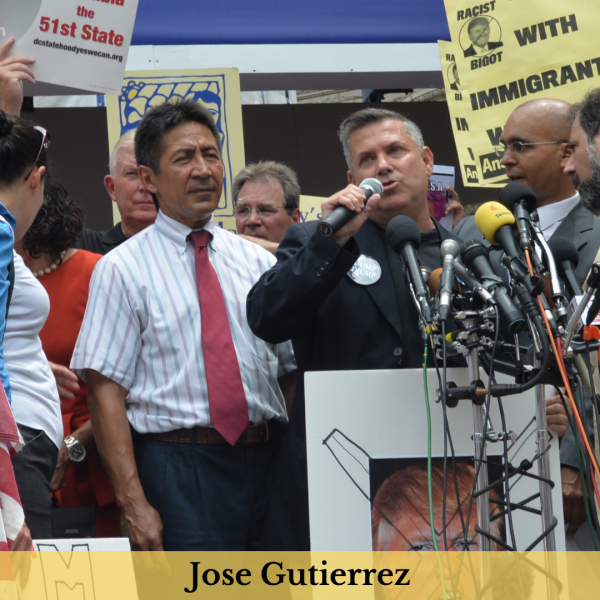 Jose Gutierrez holds a bachelor's degree in Psychology from the University Ana G. Mendez in Washington, DC. Jose is a local and national long time human rights and social justice activist, immigration advocate, Latinx LGBTQ historian, artist, writer and a poet. He is the founder of the Jose Gutierrez Archives, the Latino GLBT History Project, the DC Latino Pride and co-founder of the Rainbow History Project. As the first International Leatherboy in 2002 he raised awareness and funds for the leather community. In 2014 he received the Jose Sarria medal of honor by Nicole Murray-Ramirez, The Queen Mother of the Americas for his contributions to the LGBTQ and in 2015 contributed to the book Queer Brown Voices, with an interview/essay entitled "We must preserve our Latino LGBTQ history". Jose works with the DC Gov DHS and he is serving at the DC History Center Latnx Advisory Group, currently he is writing a book about the history of the Washington, DC Latinx LGBTQ. In 2020 Jose founded the Jose Gutierrez Archives to preserve the history of the DC LGBTQ Latino community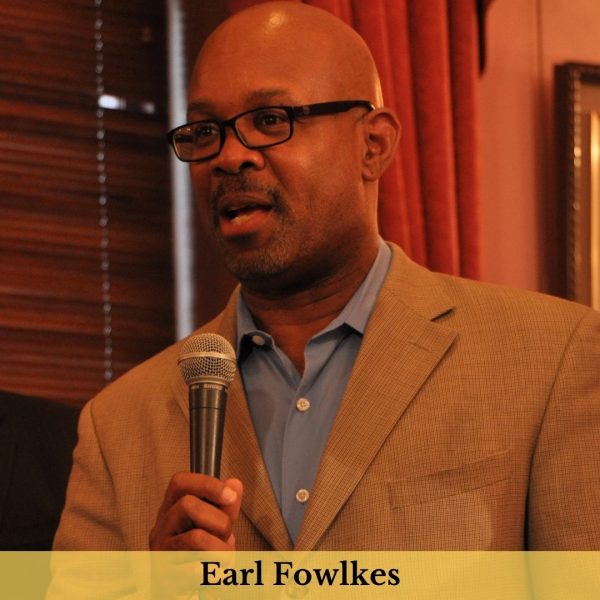 Earl Fowlkes is a prominent LGBTQ+ activist, community leader, and the visionary behind DC Black Pride. With a strong commitment to advocating for the rights and well-being of Black LGBTQ+ individuals, Fowlkes has dedicated his life to promoting inclusivity, representation, and empowerment within the community. As the president and CEO of the Center for Black Equity, he has played a pivotal role in organizing and expanding DC Black Pride, an annual celebration that highlights the unique experiences and contributions of Black LGBTQ+ people. Fowlkes has been a driving force in creating a safe and supportive space for Black queer individuals, amplifying their voices, and addressing the specific issues they face. His leadership and tireless advocacy have contributed to the advancement of LGBTQ+ rights and the dismantling of systemic barriers. Fowlkes' work extends beyond Pride events, as he has been actively involved in various LGBTQ+ organizations, serving as a voice for equity, justice, and community building. Earl Fowlkes' unwavering commitment to the intersectional needs of the Black LGBTQ+ community has made a significant impact and continues to inspire change on a local and national level.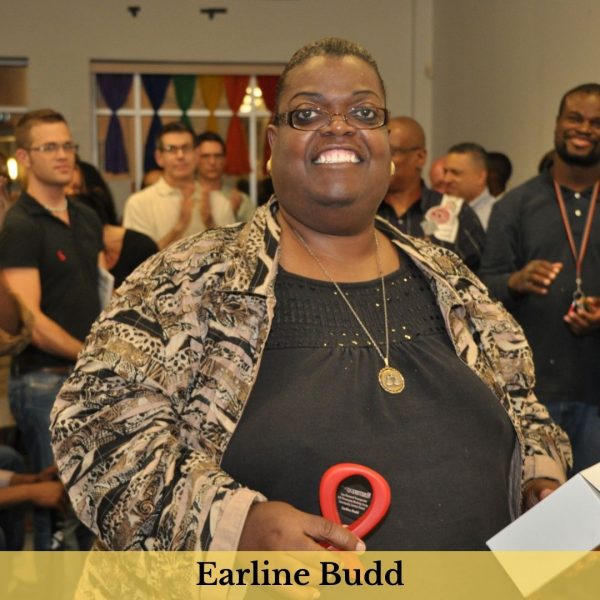 Earline Budd is a 64 year-old transgender woman constantly fighting to make a difference in the lives of transgender people and other members of the lesbian, gay, and bisexual (LGBTQ) community. Earline works as RESTART Re-Entry Program Manager at Helping Individual People Survive, (HIPS) in Washington DC, serving transgender, lesbian, gay/bisexual and other individuals. She is one of the founding members and
Executive Director of Empowering the Transgender Community ETC, a new grassroots 501c (3} non-profit organization which will provide an array of services for Transgender people in the DC area. ETC's mission is striving to serve, empower, support and save lives daily. For more than 20 years, Earline has been a consultant to local and national organizations concerned with cultural sensitivity in working with transgender people. 
Earline has over 25 years of experience in working with these special populations and those struggling with substance abuse, mental health, homelessness and HIV/AIDS. Earline has two years of college and is eager to continue her education in social work.
Earline is one of the District of Columbia's first transgender women to serve as a Commissioner in the Office of Human Rights. Earline also serves as a liaison to the DC Department of Corrections on Transgender issues and is a member of the Department of Corrections Transgender Advisory Committee. Earline recently was selected to be one of the faces on an H Street Mural Portrait. She also has three honors that stand
out, in March 2023 she was honored by the Mayor's Office of LBGTQ Affairs at the Atlas Theatre for Black History Month, in May 2023 she received the Wisdom Award from the National Black Justice Coalition, and in June 2023 she will receive honors from Capitol Pride. Earline describes her everyday hobby as wanting to just "Help Some Body."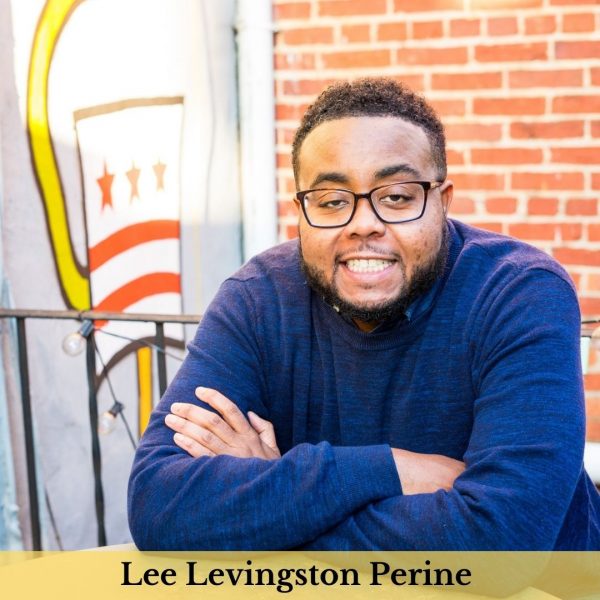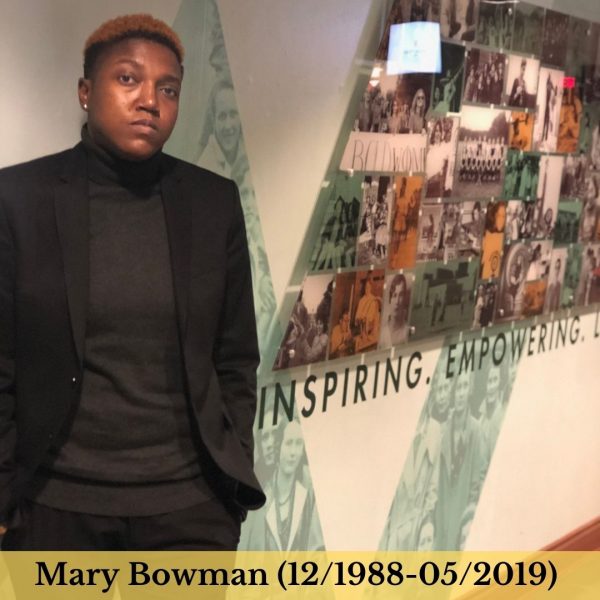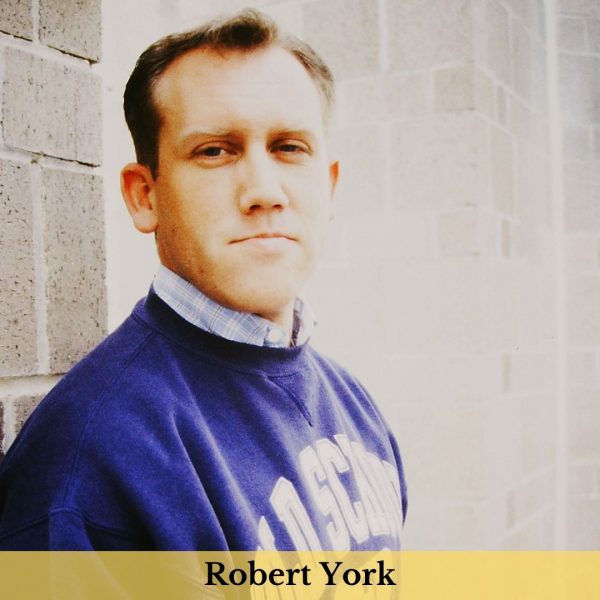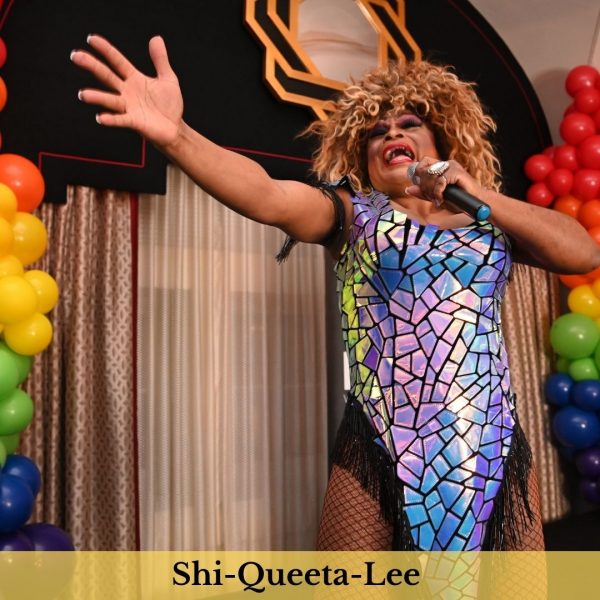 Shi-Queeta is a female impersonator extraordinaire and a DC institution. She is a cast member, musical artist, producer, director and CEO of VanHookProductions, LLC. She specializes in impersonations that include Rihanna, Mary J. Blige, and Tina Turner. Her credits are demonstrable and far too numerous to name. However, following are a few (with hyperlinks for your entertainment):
Emceed/hosted and performed locally at Institutions such as the Howard Theatre, The Kennedy Center, Crazy Aunt Helen's, Westin Hotel CenterCity DC, Party HQ, and H-Street Country Club.

Live performances at Howard Theater include "Shi-Queeta Lee's Salute to Divas" "Motown Twisted", "The 5 HeartBeats Twisted", "DreamGirls Twisted", and the "The Wiz Twisted".

Ms. Lee has appeared on various local broadcast television affiliates, including WTTG (Fox 5), WJLA (ABC), and WFLA (News Channel 8), bringing awareness to various charities and events important to the LGBT+ community.
She has been a regular host and performer at DC Pride events.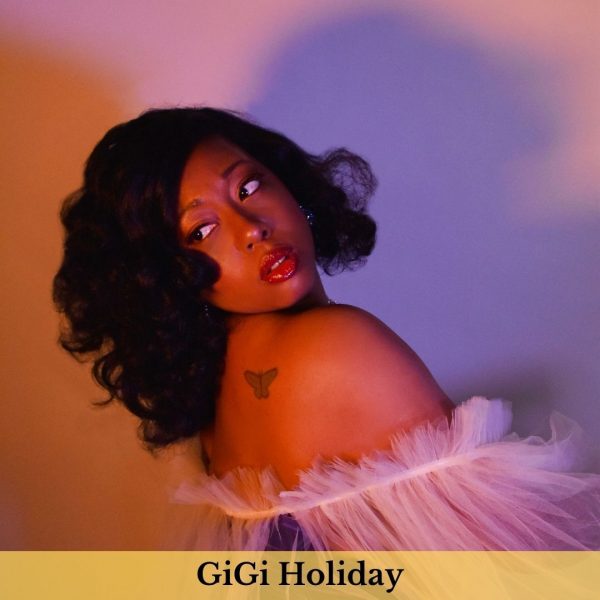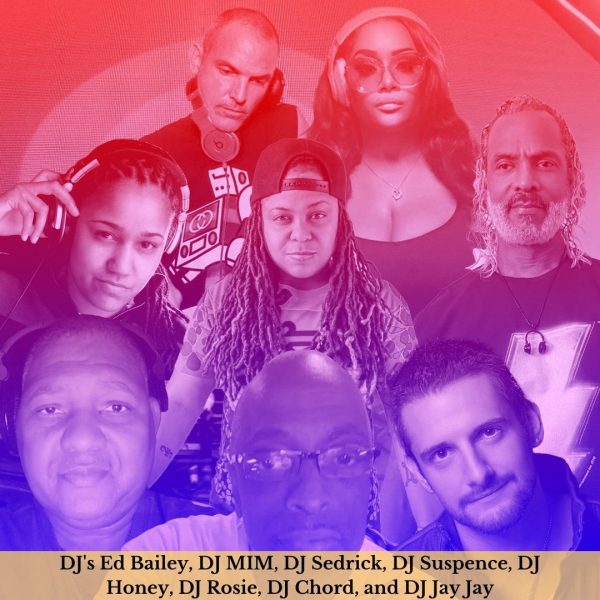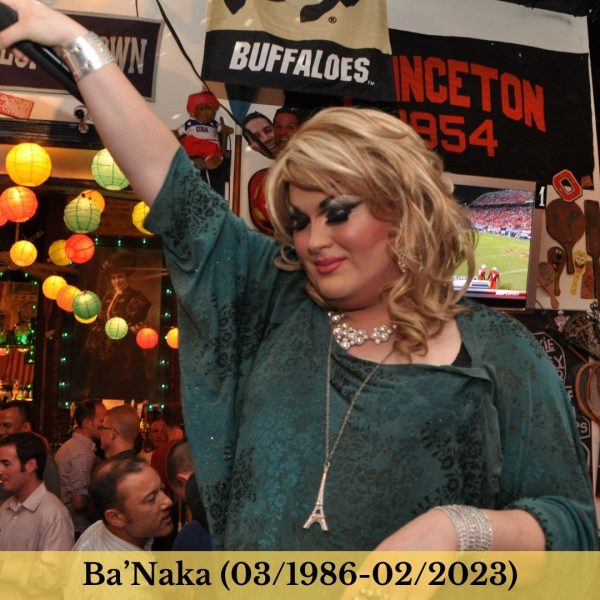 Dustin Michael Schaad, better known by their stage name Ba'Naka, was a charismatic drag performer and entertainer who captivated audiences with their talent, humor, and electrifying performances. Hailing from Washington, D.C., Ba'Naka has became a beloved figure in the local drag scene and beyond. With a unique blend of sass, wit, and impeccable style, Ba'Naka commanded the stage with their larger-than-life presence and infectious energy. As a fierce advocate for LGBTQ+ rights and inclusivity, Ba'Naka used their platform to raise awareness and promote acceptance through the art of drag.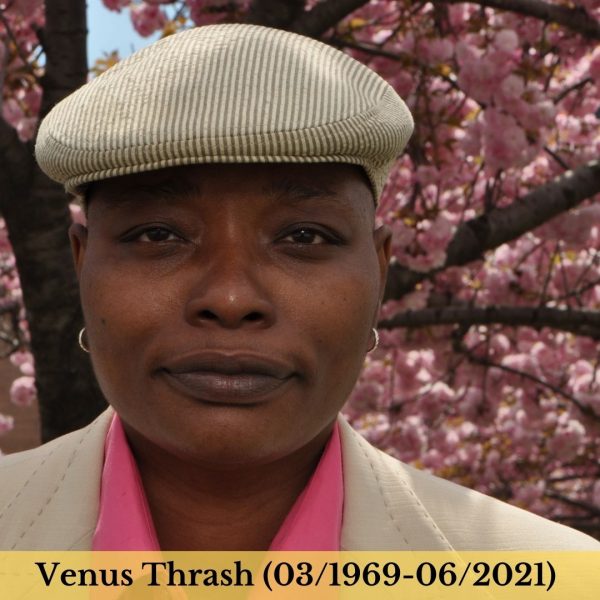 Venus Thrash (March 30, 1969 – June 19, 2021) was the author of a collection of poems, The Fateful Apple (2014), which Dr. Keith Leonard praised in the book's forward as "…a painful, joyful kind of knowing, one that stretched the knowing, loving embrace of the blues beyond where the blues thought it could go." The book was selected by Split This Rock as one of their Recommended Poetry Books of 2014, and it was long-listed for the 2015 PEN Open Book Award. Thrash served as one of seven co-directors for the Word Works' popular annual summer reading series, the Joaquin Miller Series, and was also co-editor with Kim Roberts of Beltway Poetry Quarterly, an on-line literary journal. She was awarded writer's residency fellowships to Soul Mountain Retreat, Fire and Ink, and the Vermont Studio Center, and won a prestigious Cave Canem Foundation Fellowship. She taught as an adjunct professor at several area schools, including Trinity University and the University of the District of Columbia. At the time of her death, she was an editor and speech writer for the Mayor's Office of the District of Columbia. Thrash died of heart failure at age 52.