November 18, 2010 at 6:34 pm EDT | by Joey DiGuglielmo
Gay gifts galore
Editor's note: This is the first of a five-part series on holiday gift giving ideas. We'll explore gift ideas in five categories. This week: books, music and novelties.
'Tis almost the season and you can hardly go wrong with books, music and novelties as holiday gifts. So we've collected a starter list here to get the gift-giving wheels turning. It features everything from local gems you may have missed to big-name releases that will anchor the sales season. Paper and CD or Kindle and iTunes, here are some great stocking stuffers for the gays on your list.
"The Parallax Cusp" is a collection of poetry by gay Atlanta resident Dustin Shelby who spent a decade documenting his personal evolution. $15; Amazon.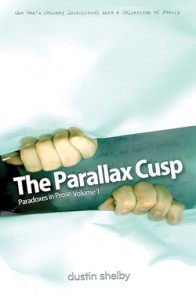 "No Labels, Just Me" is a photo book containing more than 150 photos of women from the Washington area along with poetry, question-and-answer features and journal entries. Compiled by Rain Kirby. $81.00.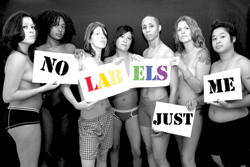 Christmas-time fetishes are explored in a cheeky new short story erotica book "Big Holiday Packages" by Eric Summers. (STARBooks Press; available from several online outlets)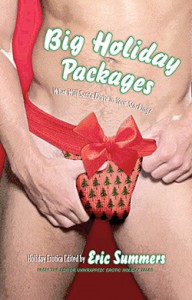 "Deconstructing Beauty" is a coffee table book by gay photographer Michael Honegger, a former Washington resident who explores male and female beauty in unexpected ways. $96.95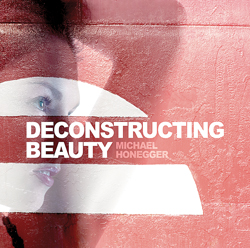 D.C. drag queen Shi-Queeta-Lee is back with her second calendar. The 2011 installment bases its photos around LGBT issues such as Pride, same-sex marriage, "Don't Ask, Don't Tell" and even Queer Prom. It features Miss Lee in photos by Robert Mercer, Jr. and retails for $15. Look for it at Leather Rack, Nellie's or Town.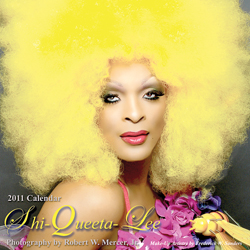 "Christmas With the Puppini Sisters" (Verve) finds the neo-big band act aping '40s-style harmonies a la the Andrews Sisters on a holiday set. They breathe new life into standards such as "Santa Baby" and "Here Comes Santa Claus." Available everywhere.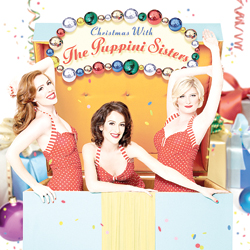 "The Un-Natural State" (University of Arkansas Press) is a one-of-a-kind study of gay and lesbian life in Arkansas in the last century by gay D.C. resident Brock Thompson. He analyzes the meaning of rural drag shows that featured beauty pageants with some in black face. By exploring identity formation, group articulation and more, it's the first serious look at Arkansas's gay history. ($20; Amazon, etc.)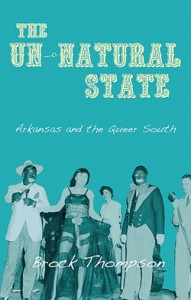 "Testosterone: a Man's Guide" (Milestones Publishing) by long-time HIV survivor Nelson Vergel is a new release that explores the benefits of testosterone replacement therapy. ($19.99; Amazon)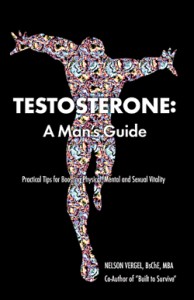 Matt Conner, a gay pianist at Signature Theatre, has his debut CD "Winter" available now and features him playing instrumental versions of standards such as "Jingle Bells" and "We Three Kings" along with two originals. He composed music for several of Signature's world premieres including "Nevermore" and "Partial Eclipse." ($20; Signature Theatre Shop)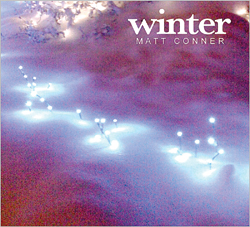 Mariah is back with her second holiday album, "Merry Christmas II You" (Island). The same energy and festivity that made her 1994 release a seasonal standard — and one of the top-selling Christmas albums of all time — is maintained on this new collection with tracks like "Oh Santa!" and "Christmas Time is in the Air Again" along with the usual standards. Available everywhere.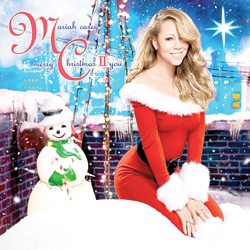 Annie Lennox — who's gotten in the unfortunate habit of waiting eons between releases — is finally back with a new project and her first-ever holiday release "A Christmas Cornucopia" (Decca). She wraps her distinctive vocals around favorites like "Angels From the Realms of Glory" and "God Rest Ye Merry Gentlemen" plus obscure cuts like "Coventry Carol" and "As Joseph Was a Walking." Available everywhere.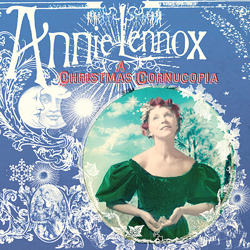 It's been an agonizing eight years since Cher put out a new record. The soundtrack (RCA) for "Burlesque," her new movie with Christina Aguilera (it hits theaters next week), finds her out with two new cuts including the Diane Warren power ballad "You Haven't Seen the Last of Me." Available everywhere.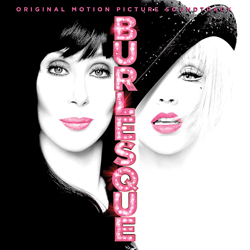 And if you want something a little more kitschy and off the beaten path for that special someone, Barbie dolls are available of gay icons Cyndi Lauper and Debbie Harry as part of Mattel's "Ladies of the '80s" collection. They're $39.95 and available from Amazon and other online retailers.