February 24, 2011 at 12:28 pm EDT | by David M. Taube
The art of mattress shopping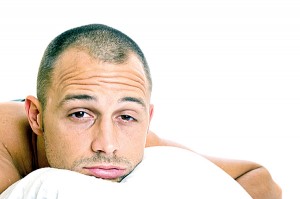 A mattress is one of the most important pieces of furniture purchased over a lifetime. After all, if you get the recommended six to eight hours of sleep per night, you will spend at least 25 years on a mattress.
After 23 years of flipping and rotating my Stearns & Foster Dynasty Gold innerspring mattress, I decided it was time to move my sleeping experience into the current century. Little did I know about the diversity of options available.
Similar to most careful consumers, my search began with a review of Consumer Reports. I knew there would be trouble when their article began: "Buying a bed is no picnic. Comparison shopping is almost impossible because different retailers rarely call a model by the same name."  CR issues ratings on brands based on subscriber feedback, not specific beds.
A Stearns & Foster Carried Away Ultra-Firm at Macy's may be an Estate Collection Deacon Ridge Ultra-Firm at Sleepy's. The only true way to determine if you are comparing apples to apples is to look at the federally mandated fabric label, which is confusing in its own right. You may need a rocket scientist to explain the difference between polyurethane, polyethylene, visco, and convoluted foam. Not to mention the pros/cons of cotton or latex.  Then there is the gauge of the wires in an innerspring mattress.
My nearly one-year odyssey to find the perfect mattress began with the purchase of a Tempur-Pedic Advantage model. I was comforted (pun intended) with the knowledge that the memory foam was invented to provide astronauts comfort and support during lengthy space travel. Owners either love it or hate it. In a Consumer Reports survey, Tempur-Pedic obtained the highest score with 60 percent saying they would definitely buy again. I was the latter, as it felt as though I was sinking in quicksand, providing no back support and needing to leverage myself out of the memory foam.
After my space-race experience, I concluded my next stop on the mattress voyage would be an old-fashioned, two-sided (flippable) Shifman. In this case, a Lyons Firm innerspring with four layers of cotton and one layer of foam on either side of the springs. In theory, it was very similar to my old mattress. In reality, the only thing that got older was me. "The older we get, the more cushioning we need," says freakishly knowledgeable, Bloomie's mattress salesperson, Coleen Berger. The main pressure points when sleeping are hips and shoulders. If these areas are sore upon waking, you have the wrong mattress.
With expert advice at hand, my journey led to a one-sided Kluft Luxury Aireloom Camelia with top layers of Talalay "Latex" supported by urethane and visco foam. Despite numerous naps and hours in the store, after a night's sleep, it was too soft and I was waking up with sore hips.
The best advice came near the end of this saga from 40-year Hecht's/Macy's furniture/sales veteran Patrick Knowles: "Ignore the construction and buy what feels good."  Easier said than done in my case. Despite spending several hours lying and napping in the store, there is no substitute for knowing how it will feel after a full night's sleep.  Nevertheless, short of a department store sleepover, plan to spend as much time as you can on each mattress before buying.
Most major mattress and department stores have an exchange policy, with a few allowing an actual return. Make sure you understand the terms of the exchange or return.
I am now the happy owner of the Select Comfort Sleep Number® mattress, which includes an adjustable air chamber with various comfort-layer options. A plus for couples is that the mattress can be purchased with dual chambers, which allows each side of the bed to be customized for firmness. The only thing you will disagree on is who is in charge of the firmness remote control.