Hill insiders say Mass. election won't derail D.C. marriage bill
Capitol Hill insiders say D.C.'s same-sex marriage bill, which is undergoing its required congressional review, should not be adversely affected by Tuesday's election of Massachusetts Republican Scott Brown to a U.S. Senate seat.
"It had nothing to do with same-sex marriage — nothing at all," said U.S. Rep. Barney Frank (D-Mass.), who is gay.
Frank and other Capitol Hill observers have said the D.C. marriage bill, which must clear a 30 legislative day review in Congress, is moving ahead as expected, with Democratic leaders in the House and Senate committed to blocking any attempt to overturn the bill during the review period.
"I think we're in pretty good shape and, obviously, we're going to watch it," Frank said. "But I don't think you're going to see any stirring up in that."
Gay Republican activist Bob Kabel, chair of the D.C. Republican Party and a same-sex marriage supporter, said Wednesday that he agrees with Frank's assessment relating to the congressional review.
"I'm not sure how Scott Brown's election can make a difference at all," Kabel said. "He's more or less a social conservative. But he ran on economic issues. He ran clearly against the health care bill and the way the Democrats handled — or mishandled — the health care debate."
Kabel noted that Virginia Gov. Robert McDonnell, a staunch social conservative, and New Jersey Gov. Christopher Christie, both Republicans, won their respective races in November also by stressing economic and good-government issues rather than social issues, such as gay marriage.
Kabel and others monitoring the GOP gubernatorial victories in Virginia and New Jersey, plus the Brown victory in Massachusetts this week, noted these victories should not be viewed as a voter rejection of LGBT rights.
"The people I would be concerned about in Congress on the D.C. marriage bill would be the blue dog Democrats," said Kabel, referring to the moderate-to-conservative Democrats in the House from GOP-leaning districts.
Capitol Hill insiders have long said that LGBT rights legislation could be blocked if enough blue dog Democrats join Republicans to oppose pro-LGBT bills. But many of the same insiders note that on the D.C. marriage bill, LGBT supportive Democrats have a clear advantage because it's always easier to block bills than to pass them.
On the D.C. same-sex marriage bill, opponents must secure enough votes to affirmatively pass a disapproval resolution during the congressional review period and President Obama must sign it in order for it to pass.
"That's just not going to happen," a House Democratic aide said. "What's more likely is opponents will try to attach a rider to D.C.'s fiscal year 2011 appropriations bill" to kill the marriage bill, which would have become law by that time.
Most observers expect the D.C. marriage bill to clear its congressional review in early to mid March. The city's appropriations bill is expected to come up in Congress in the summer or early fall.
The House Democratic aide and other Hill observers said they were uncertain about the impact of Brown's victory in Massachusetts on the ability of same-sex marriage opponents to successfully attach an amendment to the D.C. budget bill killing the marriage law. Up until now, most political observers believed the Democratic-controlled House and Senate would block any effort to kill the D.C. marriage law through an appropriations amendment.
"I think anti-marriage members of Congress may be emboldened by Scott Brown's victory," said Michael Crawford, co-chair of the same-sex marriage advocacy group D.C. for Marriage.
"But I think they are going to have a real challenge trying to prevent marriages from being performed here in D.C.," he said. "We are going to be working very, very hard to convince members of Congress to do nothing on the issue because that's exactly what we want them to do. And we're going to continue to push them to allow the laws of the District to be decided by the elected representatives of the District."
Michael Mitchell, executive director of National Stonewall Democrats, an LGBT partisan group, said the organization is scheduled to launch a national campaign next week in support of D.C.'s same-sex marriage bill.
He said the campaign will urge LGBT Democrats and their supporters across the country to call on their members of Congress to allow the D.C. law to go into effect without congressional interference.
"Last night's election in Massachusetts was never going to be a make-or-break moment for our community's agenda," said Joe Solmonese, president of the Human Rights Campaign. "The simple truth we have known all along is that the Democratic majority does not equal a pro-LGBT majority."
Solmonese joined Mitchell in calling on congressional Democratic leaders not to back away from their campaign promises to support LGBT rights bills and oppose ballot measures seeking to ban same-sex marriage.
Comings & Goings
Cummings joins White House Office of National Cyber Director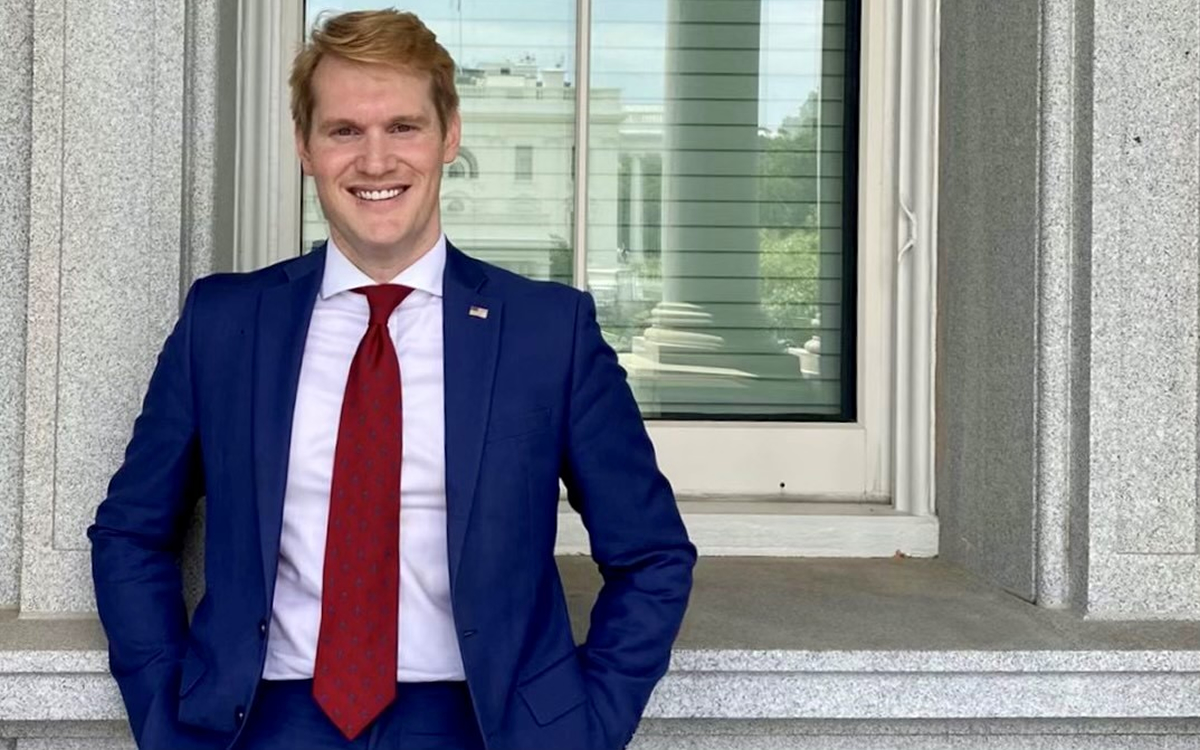 The Comings & Goings column is about sharing the professional successes of our community. We want to recognize those landing new jobs, new clients for their business, joining boards of organizations and other achievements. Please share your successes with us at: [email protected]. 
Congratulations to John Cummings on joining the Office of the National Cyber Director at the White House as Director of Supply Chain and Technology Security. Upon getting the position, he said, "I am beyond thrilled to join the growing team at the National Cyber Director's Office and bring my experience to our mission of mitigating the cyber threats facing our nation and ensuring every American can enjoy the full benefits of the digital ecosystem. It is truly a privilege to work with this incredibly brilliant and collegial group of cyber experts." 
Prior to joining the White House, Cummings served as Associate General Counsel at the Office of the Director of National Intelligence (ODNI). Before that role, he served as interim Chief Counsel for ODNI's National Counterintelligence and Security Center and as Associate General Counsel for the Office of the Inspector General of the Intelligence Community.
He has provided legal advice and counsel on matters of government-wide and interagency policy and national security in the areas of executive authority, cyber, constitutional law, civil rights and civil liberties, legislative affairs, and international cooperation. He has worked on recruiting LGBTQ, women, and minority applicants for government roles in national security and is experienced in public relations, stakeholder relationships, and international partnerships.
Cummings began his career clerking for the Honorable Ivan L.R. Lemelle, U.S. District Court for the Eastern District of Louisiana, and also clerked for the House Committee on Homeland Security and the American Bar Association's Standing Committee on Law and National Security.
He attended Villanova University where he received a bachelor's degree in English. He earned his J.D. from Loyola Law, New Orleans, and his LL.M. in National Security Law from Georgetown Law.
Abortion rights in post-Roe Maryland, Delaware
Practice generally legal, with some restrictions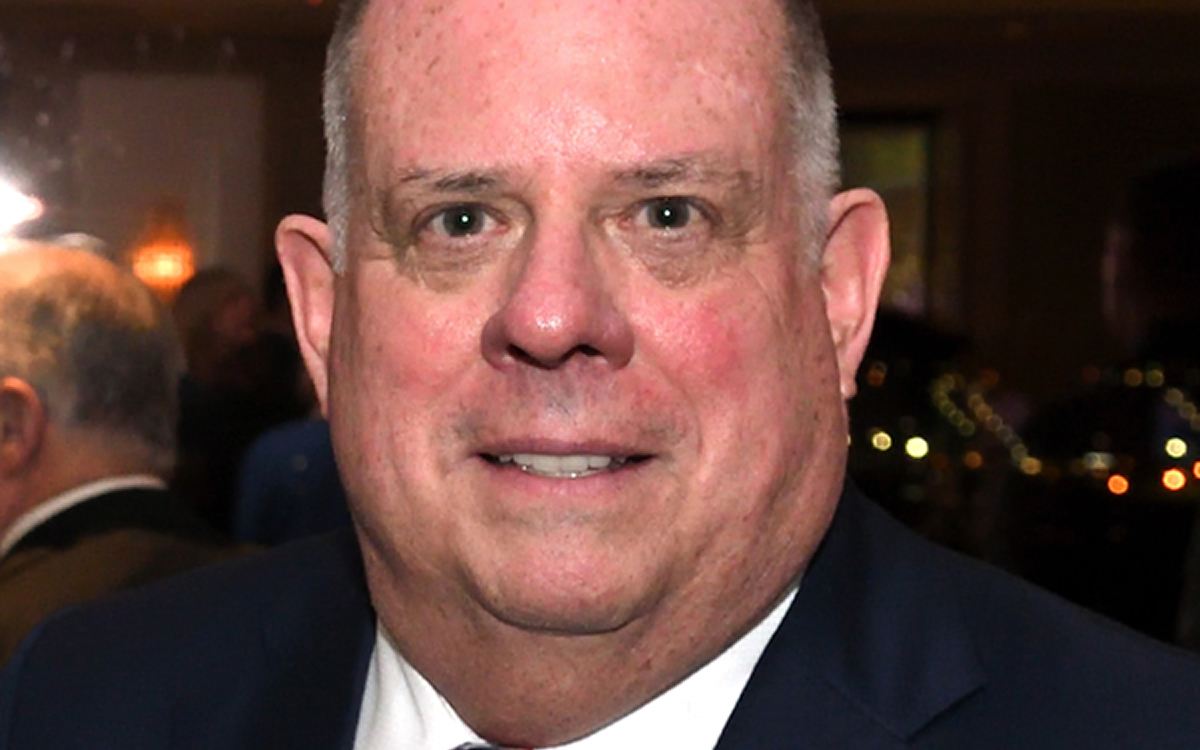 The U.S. Supreme Court on Friday overturned Roe v. Wade, which in 1973 found that the decision to receive an abortion was generally protected by the Constitution of the United States. With the broadest federal protection of abortion access now rescinded, the legality of abortion will by and large be determined on the state level.
In Delaware, abortion is legal through the Medical Practice Act — but with some restrictions.
After fetal viability, or the point where a fetus can survive outside the uterus, abortion in the First State becomes illegal unless necessary for the patient's "life or health," or if the fetus has a condition "for which there is not a reasonable likelihood" that it will survive outside the uterus, according to Subchapter IX of the act.
Additionally, under the state's Parental Notice of Abortion Act, physicians cannot perform a surgical abortion on minors under the age of 16 unless the patient's parent or guardian has received at least 24 hours notice from a medical professional. Notice is not required for nonsurgical abortions.
On the federal level, the funding of abortion is illegal through the 1977 Hyde Amendement "except in cases of life endangerment, rape or incest," according to the Guttmacher Institute, a sexual and reproductive rights advocacy organization. States are only federally required to fund abortions that meet these conditions through federal-state Medicaid programs.
While some states also fund abortions deemed medically necessary regardless of whether they endanger a patient's life, Delaware state law does not extend beyond federal guidelines: The state only funds abortions in cases of life endangerment, rape or incest.
Abortion legislation in Delaware mirrors neighboring Maryland, whose laws include similar restrictions on abortion after fetal viability and abortion for minors under the age of 16. But abortion laws in these states are generally more restrictive than other mid-Atlantic counterparts, such as New Jersey and New York.
Maryland Gov. Larry Hogan (R) weighed in on the state's abortion law on Friday.
"In 1992, Maryland voters approved a constitutional referendum legalizing and protecting access to abortion as a matter of state law – that measure remains in effect today following the Supreme Court decision in Dobbs v. Jackson. I swore an oath to uphold the Constitution and the laws of Maryland, and that is what I have always done and will continue to do as governor."
The impact of Roe v. Wade's fall in Delaware remains uncertain. While the abortion rate in Delaware steadily declined between 2014 and 2017, recent findings show that instances of abortion are increasing once again in the state, reflecting a rise on the national level.
Youngkin backs abortion ban after 15 weeks of pregnancy
Republican governor supports exceptions for incest, rape and protecting mother's life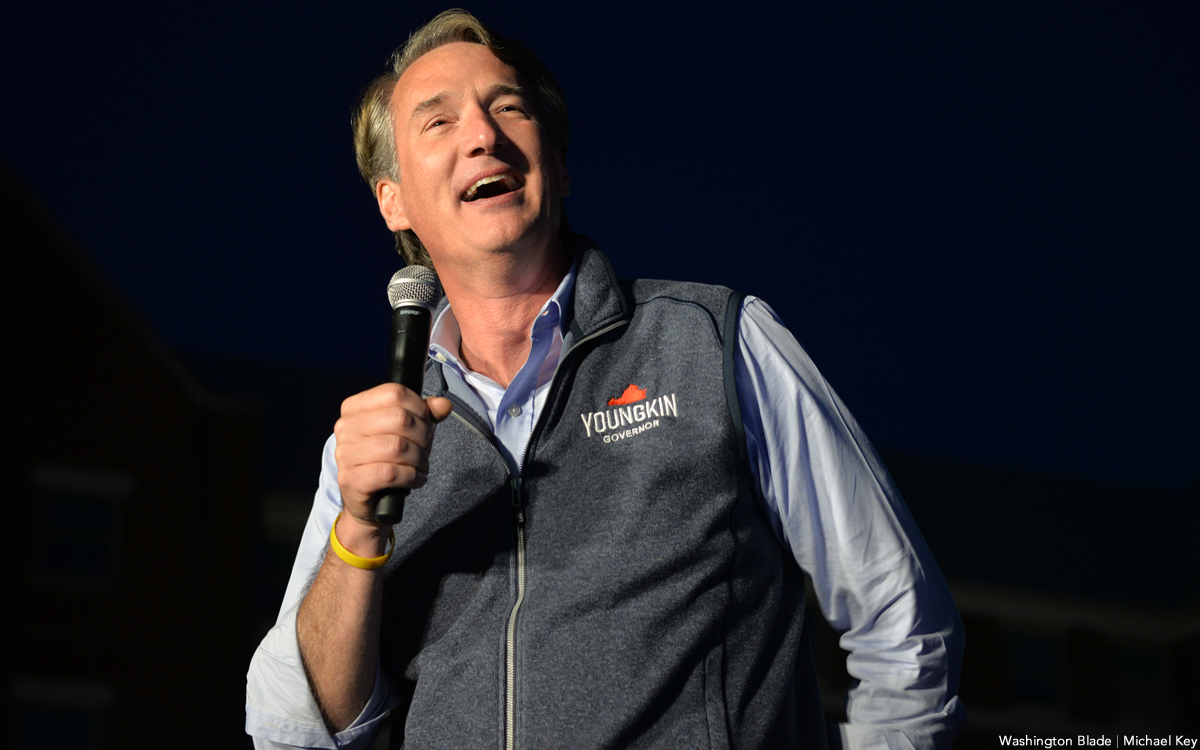 Virginia Gov. Glenn Youngkin in response to the U.S. Supreme Court ruling that overturned Roe v. Wade said he will seek to ban abortions in his state after 15 weeks of pregnancy.
"Virginians do want fewer abortions as opposed to more abortions," Youngkin told the Washington Post. "I am not someone who is going to jump in and try to push us apart … There is a place we can come together."
Youngkin, a Republican, took office in January.
His party controls the Virginia House of Delegates, but Democrats maintain a 21-19 majority in the state Senate.
"Today, the Supreme Court ruled in favor of Dobbs, giving power back to the states to make decisions on abortion," said Lt. Gov. Winsome Earle-Sears in a statement. "The court has recognized that the 1973 decision was an example of judicial and federal overreach. The important question of abortion has now been returned to statehouses across the country, in order for them to make their own policy decisions, which is exactly what the founding fathers envision when they wrote the 10th amendment to the Constitution."
"I applaud the court for recognizing this wrong and having the courage to correct it. I look forward to working with the governor and the General Assembly in the next legislative session on legislation that respects life," she added.
Abortion is currently legal in Virginia during the first and second trimesters.
Youngkin on Friday said he supports abortion exemptions in cases of rape, incest or if the mother's life is at risk.