Pelosi mum on moving ENDA despite promised vote
The Employment Non-Discrimination Act, the federal bill that would stop job discrimination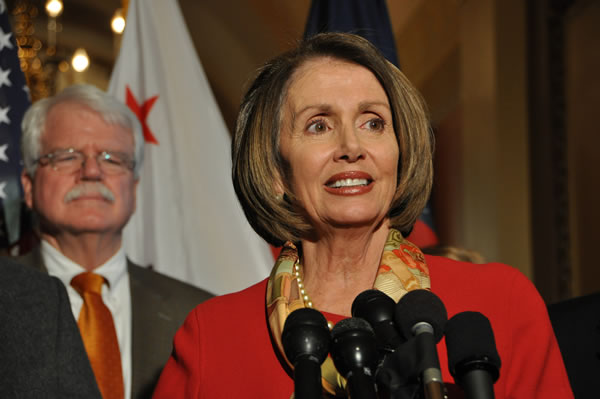 The Employment Non-Discrimination Act, the federal bill that would stop job discrimination based on sexual orientation and gender identity, has been pending in Congress since June of last year.
U.S. Rep. Barney Frank (D-Mass.) has promised a vote on ENDA in March, but the bill's markup, a necessary step prior to a floor vote in the House, has not yet been rescheduled since its sudden postponement in November. D.C. staffers, speaking on condition of anonymity, have told me that the source of the holdup is House Speaker Nancy Pelosi.
Drew Hammill, the speaker's press secretary, contacted for a statement regarding this allegation, said on March 11: "The speaker believes passing ENDA is a top priority and hopes that we can bring ENDA up as soon as possible. That being said, the right time to bring the measure to the floor will be when we have the votes."
According to the public but unofficial whip count run by the 6,000 member Facebook group Inclusive ENDA, a majority of the House and Senate is likely to vote for the bill. Hammill responded to this by noting that the committee has not yet marked up the bill, so there is "nothing to be whipped."
"I would add anytime when asked about unofficial whip counts that it's important to have the committee product because you cannot accurately whip a hypothetical bill. Whipping a hypothetical bill yields only hypothetical results."
While this is true, the circular logic involved leaves open the question of how one can ever determine whether there are enough votes to justify moving forward. If the committee markup must first move forward to get a true whip count, and if the committee markup cannot move forward until there is a true whip count, then no bill would ever move forward.
Interestingly, Pelosi appeared on MSNBC's The Rachel Maddow Show on March 11, discussing health reform. She said something that bears significantly on the issue of moving ENDA forward:
"Every bill is a heavy lift. There is not one easy bill. And so the issue is, when you have the votes, you take the vote, and you win, but never expect [it] to be easy."
In other words, there is no need to have an overwhelming majority of votes. A bare majority is sufficient. It is quite clear at this point that there is a majority for ENDA in the House and Senate. While a DC Agenda article in January suggested that a majority is not sufficient — that 60 votes could be needed in the Senate to overcome any filibuster — it should be noted that the hate crimes bill also did not have 60 votes. Instead, it was attached to another bill, so only a majority was needed. The question is not political impossibility, but whether Democrats have sufficient political will to protect LGBT Americans.
In this regard, I asked Hammill whether the speaker supports moving ENDA forward to a markup now. He responded by saying, "The speaker has absolute confidence in [House Education & Labor Committee] Chairman [George] Miller to determine the appropriate timing for his committee's work on ENDA."
This seems to suggest that the speaker is ready whenever Miller is ready. But word from Miller's office is that he is awaiting the speaker's instructions.
As leader of the House of Representatives, the speaker has responsibility for what bills move forward in what order to the House floor. If the speaker called Miller and told him to move the bill, it is unlikely that he would decline. The speaker's ambiguous declaration says, in effect, that she supports whatever Miller decides to do whenever he feels like doing it. But if a business' sales department fails to sell its product, and the leaders of the organization fail to take any action to correct that, it is clear that more responsibility lies with the leaders than with the underlings. It is no different in the legislative business. It is the speaker's job to make sure the product gets sold.
The ENDA holdup is certainly somewhere: Is it Pelosi? Is it Miller? Is it Frank? It could be all three, but Pelosi is in charge as the House leader, and it is her responsibility to move this bill.
The speaker needs to get in there and push, just like she is doing for health reform. If she sits on the sidelines and wrings her hands about how we don't have the votes, even though we do have majorities in favor of ENDA in both houses, isn't she just throwing in the towel?
What is Pelosi waiting for?
Jillian Weiss, an associate professor of law and society at Ramapo College of New Jersey, closely tracks transgender workplace issues. Weiss, who is transgender, also blogs at Bilerico.com.
National Gay & Lesbian Chamber of Commerce Certifies Brown, Naff, Pitts Omnimedia, Inc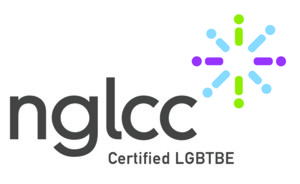 Washington, D.C. — Brown, Naff, Pitts Omnimedia, Inc, the parent company of the Washington Blade and Azer Creative, announced today it has been certified by the National Gay and Lesbian Chamber of Commerce (NGLCC) as an LGBT Business Enterprise. The NGLCC supports and advocates for diversity and inclusion for LGBT-owned businesses. With this certification the Blade's parent company joins more than 510 business and 134 corporate partners of the NGLCC.
Brown, Naff, Pitts Omnimedia, Inc. owns and operates the Washington Blade, the oldest and most acclaimed LGBT newspaper in the country. In 2012, the company launched Azer Creative, a full-service design firm. The company employs more than a dozen full-time LGBT staff.
"We are excited to become one of the 500 LGBT businesses across the country certified by NGLCC," said Lynne Brown, the Blade's publisher and a co-owner of the company. "The LGBT community has been part of our company from the beginning and we look forward to continue that for many years to come."
The Washington Blade was founded in 1969 and is known as the "newspaper of record" for the LGBT community both locally and nationally. Visit washingtonblade.com for more information. Azer Creative is a full-service graphic design firm based in Washington, D.C. Visit azercreative.com for more information. 
Vote now for the 2013 Best of Gay DC!
Choose in dozens of categories among hundreds of nominees, and make your voice heard!
Nominate the 'Best of Gay D.C.' now!
Dozens of categories cover all the best for LGBT Washington. Who deserves the prize this year?