World news in brief
Anglicans cut Episcopalians from ecumenical bodies & more

Anglicans cut Episcopalians from ecumenical bodies
LONDON — The Anglican Communion has suspended U.S. Episcopalians from serving on ecumenical bodies because of the election of a lesbian as a bishop in California.
The Associated Press reported that the U.S. church opened a rift in the global communion, and within its own ranks, seven years ago by electing a gay man, V. Gene Robinson, as bishop of New Hampshire. Conservative African Anglicans have taken a lead in opposing moves in the United States and Canada to promote gays and to bless same-sex relationships.
Rowan Williams, the archbishop of Canterbury and spiritual leader of the Anglican Communion, had called for a moratorium on appointing gays to leadership positions. He asked for action against the Episcopal Church after the Rev. Canon Mary Glasspool was made an assistant bishop of Los Angeles.
The Anglican Communion is an association of 44 regional and national member churches, most founded by Church of England missionaries, with more than 80 million members in more than 160 countries.
According to the Associated Press, the Rev. Canon Kenneth Kearon, secretary general of the Anglican Communion, announced June 7 that Episcopalians had been downgraded from members to consultants in formal ecumenical dialogues, annual meetings between Anglicans and clergy in other churches intended to build friendship and better understand one another's traditions and issues of mutual concern such as points of theology and ways of worshipping.
Kearon said he had also written to the primate of the Anglican Church of Canada to ask whether it has formally adopted a policy backing same-sex blessings, the Associated Press reported.
The Episcopal News Service said the Rev. Katherine Grieb, an Episcopal priest and professor of New Testament at Virginia Theological Seminary, was downgraded from member to consultant to the Inter Anglican Standing Commission on Unity Faith & Order.
Those who were stripped of membership in ecumenical dialogues, according to ENS, were the Rev. Thomas Ferguson and Assistant Bishop William Gregg of North Carolina, both involved in the Anglican-Orthodox Theological Dialogue; Bishop C. Franklin Brookhart of Montana had been a member of the Anglican-Methodist International Commission for Unity in Mission; and the Rev. William Petersen, professor of ecclesiastical and ecumenical history of Bexley Hall in Columbus, Ohio, who was serving on the Anglican-Lutheran International Commission.
Gay love exhibition opens in Warsaw museum
WARSAW, Poland — The director of Poland's National Museum says an exhibition on gay and lesbian love is designed to provoke discussion on the place of homosexuals in this conservative and overwhelmingly Catholic country.
The head of the National Museum in Warsaw, Piotr Piotrowski, told the Associated Press in advance of the exhibition's June 11 opening that the museum is already getting protests from various groups.
The exhibition runs through Sept. 5 and primarily features male nudes and same-sex couples depicted in ancient sculpture and contemporary painting and photography.
According to the Associated Press, Culture Minister Bogdan Zdrojewski last year spoke in defense of the exhibition after an opposition lawmaker protested the project.
Thousands celebrate Berlin's gay pride parade
BERLIN — Tens of thousands of gays, lesbians and other revelers marched and danced in downtown Berlin last weekend for the German capital's annual gay pride celebration, which features a colorful parade through the heart of the city.
Under the motto "Normal is different," an estimated 250,000 people lined the route for the Christopher Street Day parade June 19, as some 50 floats carrying dancers wove through the city streets, the Associated Press reported.
Christopher Street Day commemorates the start of the gay rights movement in New York's Greenwich Village in 1969 and the parade generally draws large crowds in Berlin, which has a history as a gay metropolis going back as far as the 19th century.
U.S. diplomat says negotiations to release Brittney Griner have stalled
WNBA star remains in Russian penal colony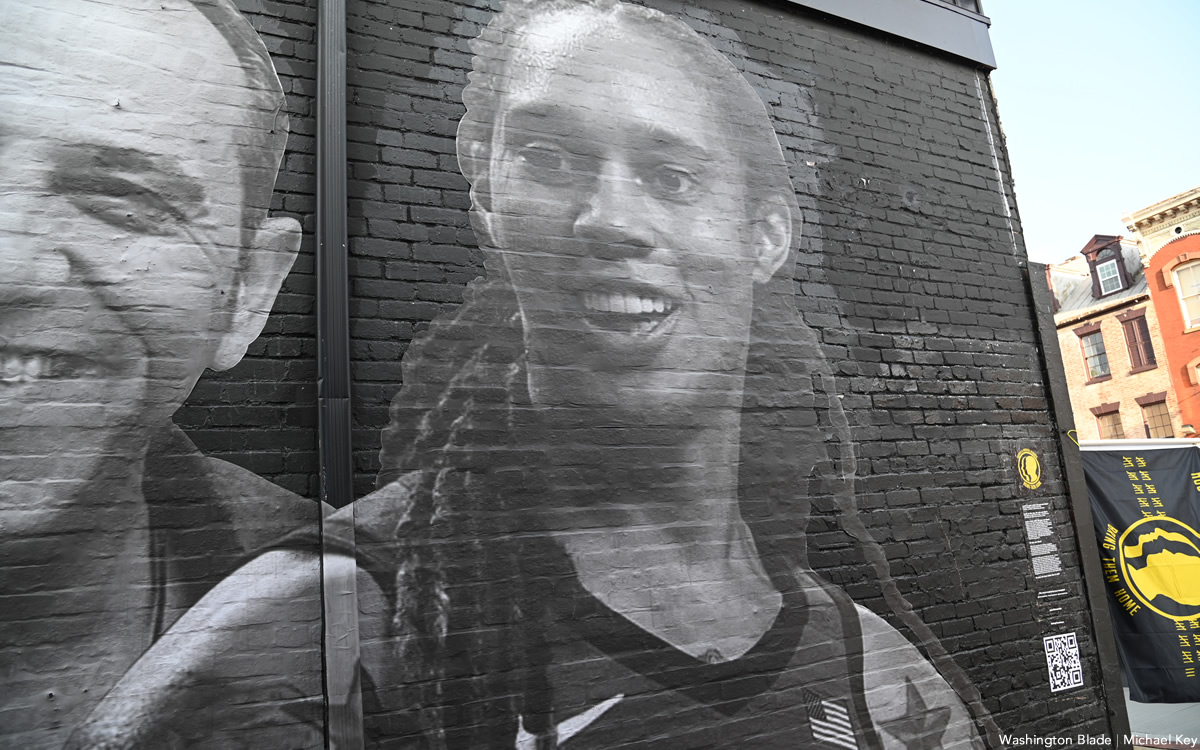 In remarks published Monday, Elizabeth Rood, the U.S. chargée d'affaires in Moscow, told Russia's state-owned RIA news agency that talks to free jailed Americans Brittney Griner and Paul Whelan were continuing through the "designated channel."
During the long ranging interview covering a variety of subjects, Rood was asked if she intended to visit the imprisoned WNBA star who is serving time in a Mordovian prison.
"Of course, we are going to do this as soon as the Russian authorities give us permission to visit Brittney Griner in the new colony where she was recently transferred," the American diplomat responded and in answer to a follow-up question regarding Griner's status. "As far as we understood from talking to her, she is healthy and doing as well as can be expected in her difficult circumstances."
RIA then focused on the negotiations asking for some of the details including the possibility of convicted arms dealer Viktor Bout being included in the "exchange list" in the potential prisoner swap deal between the Russian and American authorities.
"I can say that the United States continues to discuss with the Russian authorities through special channels the issue of the release of Brittney Griner and Paul Whelan. As we have already said, the United States has submitted a serious proposal for consideration. We finalized this proposal and offered alternatives. Unfortunately, the Russian Federation has so far received no serious response to these proposals, " the U.S. chargée d'affaires answered.
"However, I would like to emphasize that the main concern and the first priority of the U.S. Embassy is to ensure the well-being of the American citizens who are here. And the situation is not limited to the names of those who are mentioned in the media headlines — a number of American citizens are kept in Russian prisons. We are extremely concerned about the condition of each of them, and we continue to follow their affairs very closely and support them in every possible way," she added.
RIA then asked: "What did you mean by 'serious response' from Russia? Moscow has repeatedly stressed that the negotiations are being conducted through professional channels … What does the American side mean by "serious response"?
Rood answered telling RIA; "I mean, we have made a serious proposal that reflects our intention to take action to free American prisoners. We did not see a serious response from the Russian side to our proposal."
"By 'serious answer' do you mean consent?" RIA asked in a follow-up question.
"I mean an answer that would help us come to an agreement," she answered.
Biden calls Club Q owners as community grapples with aftermath
Focus on the Family headquarters vandalized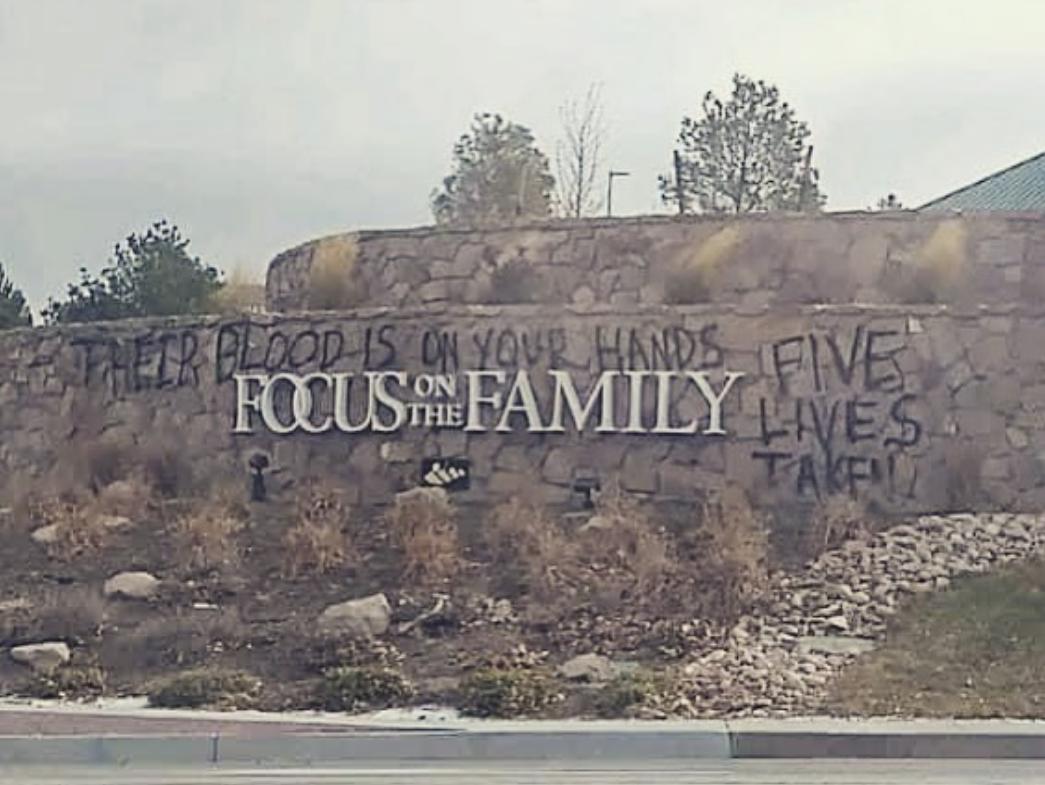 As the LGBTQ community continues to mourn the loss of the five people killed in last weekend's mass shooting, focus is now shifting to a reflection of anti-LGBTQ sentiment that has evolved from prejudice to incitement according to Nic Grzecka, a co-owner of Club Q.
In an interview with the Associated Press, one of his first since the chaos of the aftermath created by the mass-shooting, Grzecka said he believes the targeting of a drag queen event is connected to the art form being cast in a false light in recent months by right-wing activists and politicians who complain about the "sexualization" or "grooming" of children.
Even though general acceptance of the LGBTQ community has grown, this new dynamic has fostered a dangerous climate, he said.
"It's different to walk down the street holding my boyfriend's hand and getting spit at (as opposed to) a politician relating a drag queen to a groomer of their children," Grzecka said. "I would rather be spit on in the street than the hate get as bad as where we are today."
On Thursday, President Joe Biden spending the Thanksgiving holiday with the first lady and family members in Nantucket, Massachusetts, called Grzecka and Club Q co-owner Matthew Haynes.
The president and the first lady offered condolences and reiterated their support for the community as well as their commitment to fighting back against hate and gun violence. They also thanked the two men for the 'incredible contributions they have made and will continue to make to Colorado Springs.'
The president told reporters enroute to Nantucket, reflecting on the mass-shooting at the LGBTQ+ club and then another mass-shooting Tuesday, at a Walmart store when a night manager opened fire in a breakroom in Chesapeake, Va., killing six, and wounding at least half a dozen more, said he has plans to support a bill banning assault rifles during the lame-duck session before the next Congress is seated in January.
"I'm going to do it whenever — I got to make that assessment as I get in and start counting the votes," Biden said
As the memorial outside Club Q grows, more attention is now being focused on the needs of the survivors and others in the LGBTQ community in Colorado Springs affected by the mass-shooting.
An annual 'Friendsgiving' feast for the members of the LGBTQ community unable to spend time with relatives because of their being LGBTQ and which was normally held by the owners and staff of Club Q was shifted to a community dinner at the Colorado Springs MCC Church.
In an Instagram post, earlier in the week, Grzecka thanked Colorado Governor Jared Polis, state Attorney General Phil Weiser, Colorado Springs Police Chief Adrian Vasquez and city councilmember Nancy Henjum in whose district the LGBTQ club is located, "for your hard work to ensure there was a Crisis Center to service the Club Q and Colorado Springs community during the holiday."
Fallout over the shooting continues as anger mounts at what many in the LGBTQ community see as targeted hate amplified by a resurgence of anti-LGBTQ hate speech online and by right-wing media outlets and far-right figures such as Fox host Tucker Carlson.
Colorado Springs is also home to Focus on the Family, one of the largest anti-LGBTQ groups in the U.S. The Christian ministry group has opposed same-sex marriage, LGBTQ+ service in any branch of the U.S. armed forces and continues to advocate for the discredited practise of conversion therapy.
Late Thursday person or persons unknown vandalized the sign at the main entrance to the group's headquarters complex. "We went out there to investigate if there was a crime that took place," Colorado Springs Police Department spokesperson Sgt. Jason Ledbetter told the Gazette regarding the overnight incident. "There is no suspect information at this time."
In a Instagram post, Grzecka displayed a picture of the vandalized sign with graffiti spray painted in black reading; "Their blood is on your hands five lives taken."
In his message accompanying the picture, Grzecka noted:
Focus on the Family moved to our city in the 90's, was a large group behind pushing through Amendment 2 along with Colorado for family matters. People such as Dr. James Dobson and Will Perkins have spread a nasty, false and hurtful narrative about our LGBT community.
Amendment 2 was passed in 1992, and Colorado Springs (El Paso county) were the votes to pass the amendment, the same amendment that gave our city the nickname "hate city USA"
Words have consequences and your continuous false narrative about the LGBT community has consequences,
@focusonthefamily this message added to your sign has more truth to it than you may actually be able to understand.
This is not vandalism this is not an attack on Christian's. This message is just that a message that was delivered in a way to ensure you receive it.
@cityofcos, Mayor Suthers when can we meet to discuss how this type of anti-gay speech, is coming from our own backyard.
The Gazette also reported that people from around the nation are holding in-person and online fundraisers for victims and families of the Club Q mass shooting.
While the state has an official online donation site, the Colorado Healing Fund, a private online drive, also has become one of the largest appeals.
Good Judy Garage in Denver, an LGBTQ business, raised $25,000 in two hours after starting a GoFundMe drive on Sunday. The initial goal was upped to $50,000 and now is at $750,000, as donations continue to pour in. As of Friday, the amount collected was $761,707 raised.
Link to the GoFundMe: https://www.gofundme.com/f/support-for-the-club-q-families-and-survivors.
Defense attorneys say Club Q suspect is nonbinary
Alleged shooter to make virtual court appearance Wednesday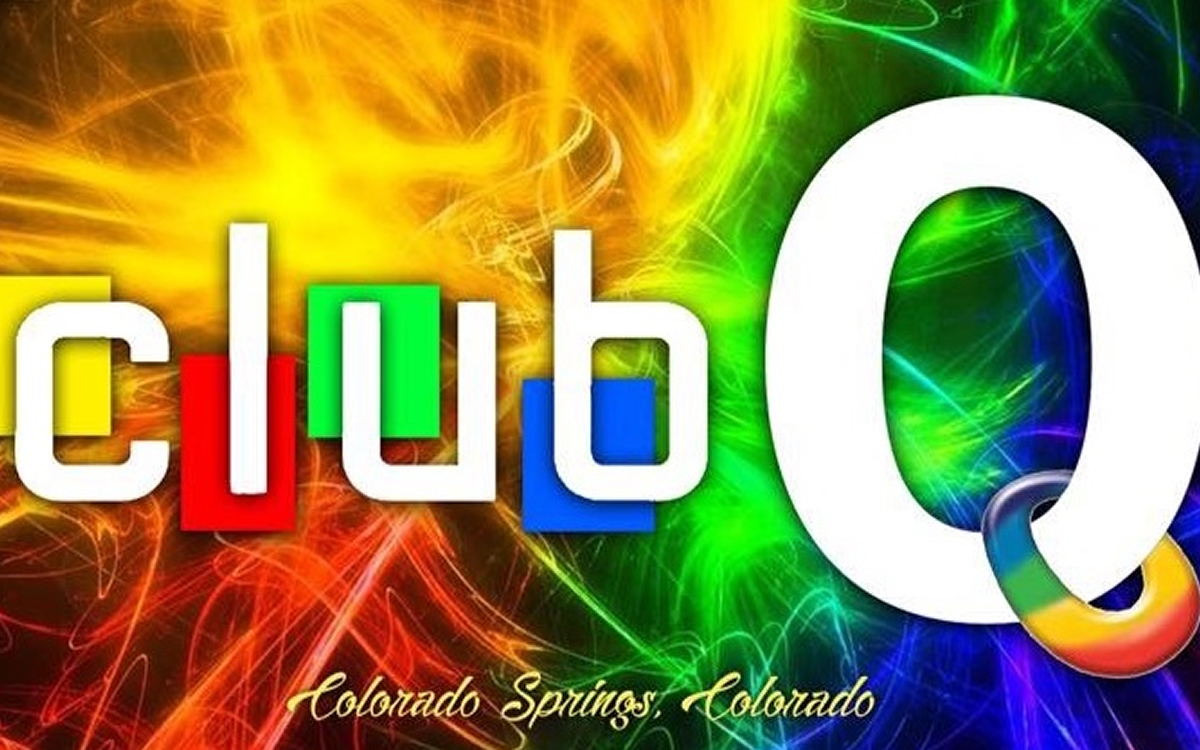 The suspect in the killing of five people and the wounding of over a dozen others in the Saturday night mass shooting at Club Q is nonbinary say attorneys in documents filed Tuesday in the 4th Judicial District and El Paso County, Colorado Combined Courts.
The Colorado Springs Gazette reported that lawyers for suspect Anderson Lee Aldrich filed a series of motions after they were released from the hospital and transferred to the El Paso County jail in downtown Colorado Springs.
Joseph Archambault, who is the chief trial deputy for the Office of the Colorado State Public Defender, and Michael Bowman, another state public defender, included a footnote in the documents which read: "Anderson Aldrich is nonbinary. They use they/them pronouns, and for the purposes of all formal [court] filings, will be addressed as Mx. Aldrich."
The suspect has 10 charges stemming from the shooting. Five felony counts of first degree murder and five felony counts of bias-motivated crimes causing bodily injury.
In a press briefing earlier, Colorado Springs Police Chief Adrian Vasquez said the suspect had not made any statements to investigators, despite attempts to interview Aldrich.
The Gazette reported that Aldrich is scheduled to make a virtual appearance for an advisement hearing at 11:30 a.m. Wednesday in 4th Judicial District Court. There is no date set for the suspect's first in-person court appearance.
According to the Gazette the six motions filed by the defense include a motion to unseal the arrest affidavit for the defense, a motion to limit pretrial public comment, a motion to provide ongoing disclosures to the defense, a motion for the court to prohibit ex parte search warrants by law enforcement, a motion for preservation of discoverable materials, and a motion demanding a preliminary hearing.