Working toward more inclusive schools
Changing mindsets and methods that have blocked diversity

Recently I met a gay couple with a child who would soon be entering school. They wanted to find a public school where they would be welcomed, recognized and respected as any other family, and they did not feel this level of comfort in their neighborhood school. They searched and eventually found a school in our system that could support them, but because it was not in their neighborhood, they came to me to request discretionary admission. We discussed their situation and they were pleased to enroll their child in a school that inspired their confidence. But for me, their story laid bare a significant challenge we would have to overcome as a school system.
They had to do an extensive search before they came to me with their request, including multiple phone calls and school visits. Yet of our 125 schools, this couple had only found one they felt showed the expertise, resources and degree of inclusion to support them. This was totally unacceptable.
DCPS has made some very impressive gains in student achievement over the past three years, and I am proud of the work that made it happen. But despite our strides we are far from where we need to be, and this includes our capacity to serve LGBTQ students and families. It's not feasible to give discretionary transfers to all gay couples just so they can send their kids to school, and no parent should have to search far and wide for a school that will serve their family well.
Every school and its employees have to understand what our role is when it comes to LGBTQ issues, and we have to be competent in fulfilling that role. Mayor Fenty and I are focused on creating this dynamic in every school, but the sea-change that is necessary will not happen overnight. It will require trainings for our staff, which we have begun. It will take patience from everyone as we work to get this right in every school and it will take your willingness to invest in helping people to understand your needs and how we can best serve you.
We continue to need the ongoing and open conversations that have begun, and I'm grateful for everyone from the LGBTQ community who is working with us. You are helping an entire system to change course from the methods, responses and mindsets that have blocked diversity and inclusion for decades.
We know there are still large and small ways we can do a better job at this, and I always want to hear from you regarding your experience with us and suggestions we can use to improve.
Michelle Rhee is chancellor of D.C. Public Schools. Reach her at [email protected]
National Gay & Lesbian Chamber of Commerce Certifies Brown, Naff, Pitts Omnimedia, Inc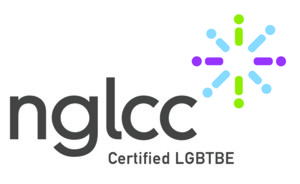 Washington, D.C. — Brown, Naff, Pitts Omnimedia, Inc, the parent company of the Washington Blade and Azer Creative, announced today it has been certified by the National Gay and Lesbian Chamber of Commerce (NGLCC) as an LGBT Business Enterprise. The NGLCC supports and advocates for diversity and inclusion for LGBT-owned businesses. With this certification the Blade's parent company joins more than 510 business and 134 corporate partners of the NGLCC.
Brown, Naff, Pitts Omnimedia, Inc. owns and operates the Washington Blade, the oldest and most acclaimed LGBT newspaper in the country. In 2012, the company launched Azer Creative, a full-service design firm. The company employs more than a dozen full-time LGBT staff.
"We are excited to become one of the 500 LGBT businesses across the country certified by NGLCC," said Lynne Brown, the Blade's publisher and a co-owner of the company. "The LGBT community has been part of our company from the beginning and we look forward to continue that for many years to come."
The Washington Blade was founded in 1969 and is known as the "newspaper of record" for the LGBT community both locally and nationally. Visit washingtonblade.com for more information. Azer Creative is a full-service graphic design firm based in Washington, D.C. Visit azercreative.com for more information. 
Vote now for the 2013 Best of Gay DC!
Choose in dozens of categories among hundreds of nominees, and make your voice heard!
Nominate the 'Best of Gay D.C.' now!
Dozens of categories cover all the best for LGBT Washington. Who deserves the prize this year?