November 18, 2010 at 4:16 pm EDT | by Joey DiGuglielmo
Rethinking tradition
Traditions can be tricky for LGBT people. Those who've been shut out from family gatherings may prefer Chinese takeout or pizza on Thanksgiving. But for those who'll be cooking next week but want to breathe a little new life into the same old thing, we asked local chefs and foodies for some fresh spins.
From new ways to make traditional dishes to unexpected fare that won't be jarring with the turkey and mashed potatoes to lower-calorie options for those whose waistlines have already taken a beating, here are some ideas to enliven the proceedings.
Sweet Potato Soufflé with Marshmallow Cream from Gillian Clark, the lesbian chef and owner of General Store in Silver Spring.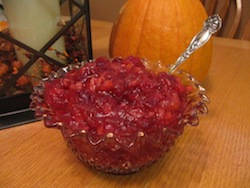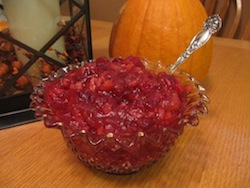 Cranberry Sauce from Barbara Hays, a lesbian and project manager for progressive social/political organizations and initiatives and owner of Organizational Chemistry, comes this fresh spin on cranberry sauce made with whole cranberries.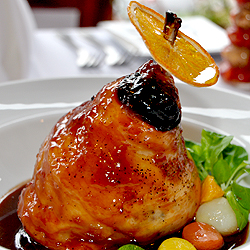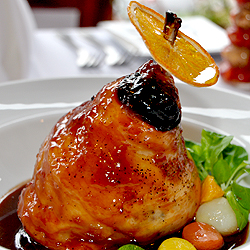 Orange Glazed Stuffed Chicken from Guilherme Barreto, the executive chef of Floriana, a winner in our Best of Gay D.C. readers' poll last month. He's straight but Blade readers love his work. He offers this orange glazed stuffed chicken for a meal anchor that'll sub for turkey.
For those counting calories, the holidays can be murder. It starts with Thanksgiving and it's downhill all the way to New Year's. But it doesn't have to be — give your waistline a break by trying these Weight Watchers recipes. Thanks to group leader Stewart Waller for providing these recipes from the November/December issue of Weight Watchers Magazine, currently on newsstands. Recipes used with permission.
Caramelized Sweet Potatoes with Pecans
Connor Ireland, chef of the Reef — a vegetarian restaurant in Adams Morgan  — is straight but his restaurant is popular with Blade readers who voted it one of the winners in last month's "Best Of" poll. Here are his fresh spins on Thanksgiving dinner staples.
Sweet Potato Mash with Caramelized Pears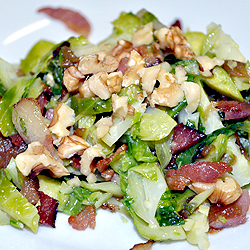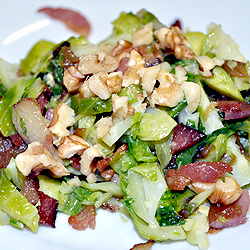 Brussels Sprouts with Caramelized Onions and Bacon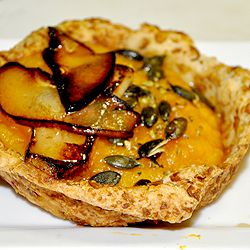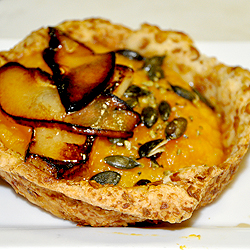 Turkey Breast Stuffed with Dried Apricots and Chestnuts Sausage
Gay chef Patrick Vanas, owner of Patrick Vanas Events, a local event planning and catering company, offered the next selections.