December 9, 2010 at 12:28 pm EDT | by Staff reports
National news in brief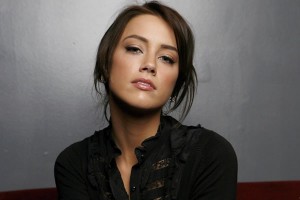 Amber Heard latest to come out in Hollywood
LOS ANGELES — Actress Amber Heard, the "Pineapple Express" star who will soon appear as Johnny Depp's love interest in "The Rum Diaries," came out last week at GLAAD's 25th anniversary celebration, where she walked the red carpet with her girlfriend of two years, artist and photographer Tasya van Ree, according to reports from ABC and other media outlets.
Afterward, speaking to the gay entertainment site AfterEllen.com, Heard said she felt a responsibility to come out at 24.
"I think when I became aware of my role in the media, I had to ask myself an important question, 'Am I part of the problem?'" she told the website.
"I think that the injustice of people staying in the closet is more than I can bear with a clear conscience," Heard said, "and I couldn't sleep at night if I was a part of that problem, if I was part of the lies."
Donor wants Tenn. university to rehire gay coach
NASHVILLE — A major donor to Belmont University in Nashville wants the Baptist-affiliated school to rehire a coach who resigned shortly after revealing she is gay, according to an Associated Press report.
Mike Curb is a prominent Nashville music executive and former Belmont trustee who gave the university $10 million for an event center bearing his name.
Belmont officials deny that former women's soccer coach Lisa Howe was forced to resign, but several team members and Curb said she was, the AP said.
Curb told the Tennessean newspaper that "Belmont has to decide whether they want to be a nationally recognized university — particularly with their school of music business — or they want to be a church."
Howe didn't say in a statement if she felt forced out, but she hopes gay issues at the school will now be openly discussed, the AP reported.
Calif. judge rejects move to bar DA in gay hate case
VENTURA, Calif. — A California judge has denied a defense motion to recuse the district attorney's office from prosecuting a Ventura County teenager charged with murdering a gay classmate, according to a report from the San Jose Mercury News that was picked up by the Associated Press.
Defense attorneys for 16-year-old Brandon McInerney based their motion on a conversation police secretly recorded a few months ago between a detective and defense attorneys.
McInerney's lawyers say police can't secretly record conversations during investigations, the Mercury News reported.
The judge said the district attorney didn't do anything wrong and he would rule on the detective's involvement later.
McInerney is being tried as an adult in the 2008 slaying of 15-year-old Larry King at E.O. Green School in Oxnard. King dressed in a feminine manner and told friends he was gay. Jury selection was postponed to March.
Circumcision may not curb HIV transmission
LONDON – While circumcision has been shown to lower a man's risk of contracting HIV through heterosexual sex, a new study indicates that the value of circumcision for gay and bisexual men remains questionable, Reuters, a U.K.-based wire service reported this week.
In a study of more than 1,800 men from the U.S. and Peru, researchers found that overall, the risk of contracting HIV over 18 months did not significantly differ between circumcised and uncircumcised men, Reuters said.
Over the study period, 5 percent of the 1,365 uncircumcised men became HIV-positive, as did 4 percent of the 457 circumcised men, according to findings published in the journal AIDS.
All of the men in the study reported having sex with other men and were considered to be at increased risk of HIV infection because they were already infected with the genital herpes virus (herpes simplex type 2), which can make people more susceptible to HIV.
Male circumcision is far more common in the U.S. than in most other countries, and 82 percent of the 462 American men in the study were circumcised, compared with just 6 percent of the 1,360 Peruvian men, Reuters reported.