Levin wants imminent vote on 'Don't Ask' legislation
HRC fears acting too soon could doom vote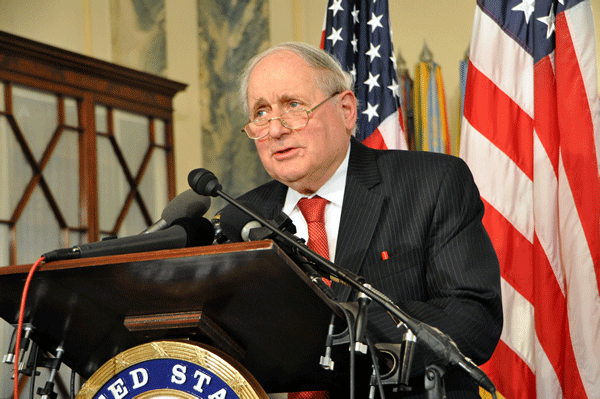 Senate Armed Services Committee Chair Carl Levin (D-Mich.) is calling for an immiment vote on "Don't Ask, Don't Tell" legislation as LGBT advocates fear moving forward with bill before negotiations are settled could doom the measure to failure.
On the Senate floor Thursday, Levin urged Senate leadership to bring to the floor before the week is out the fiscal year 2011 defense authorization bill, which contains "Don't Ask, Don't Tell" repeal language.
"If we don't proceed on this bill this week, then invoking cloture sometime next week, even if we can do it, it would be a symbolic victory," Levin said. "And I don't believe that there would be enough time to hammer out a final bill before the end of this session."
Levin noted that after passage in the Senate, the legislation would still need to go to conference committee before heading to the president's desk. The Michigan senator said over the past 10 years, conferencing the legislation has taken an average of 75 days.
"Even if we get 60 votes today to invoke cloture on the motion to proceed to this bill, and even if we're able to consider amendments and pass this bill in a few days, it will be a possibly insurmountable challenge to work out all of the differences with the House," Levin said.
The Michigan senator concluded that the Senate would need to bring up the   the defense authorization bill this week if the legislation is to be passed with the "Don't Ask, Don't Tell" provision intact.
"But the only way that this will be real and that the repeal of 'Don't Ask, don't Tell,' assuming we continue to keep it in the bill, will be real is if we proceed to the bill this week." Levin said. "We cannot and should not delay this vote any longer."
Levin's remarks concerned "Don't Ask, Don't Tell" repeal advocates who feel going to the vote too soon could bring an unfortunate result. 
Fred Sainz, the Human Rights Campaign's vice president of communications, warned the Senate against taking up the defense authorization bill before negotiations over the legislation complete.
"If senators move forward with a vote on NDAA before a deal has been solidified, the vote will fail and all key players will share the responsibility," Sainz said.
Senate Majority Leader Harry Reid (D-Nev.), earlier in the day said he's "likely" to move forward with the defense authorization bill sometime on Thursday.
Reid has been in talks with Sen. Joseph Lieberman (I-Conn.), the sponsor of repeal language in the Senate, and Sen. Susan Collins (R-Maine), who's seen as the most likely Republican to vote for the motion to proceed, to find sufficient GOP support in moving forward.
Assuming that all 58 members of the Democratic caucus vote in favor of the motion to proceed, repeal advocates would need to pick up at least two votes from Republican senators to meet the 60-vote threshold necessary to overcome a filibuster and move forward with the legislation.
Collins has said she would vote in favor of the motion to proceed only after she's assured a fair amendment process for the defense authorization bill and only after the Senate first takes up the extension of the Bush-era tax cuts.
State Department releases 2022 human rights report
Conversion therapy, treatment of intersex people documented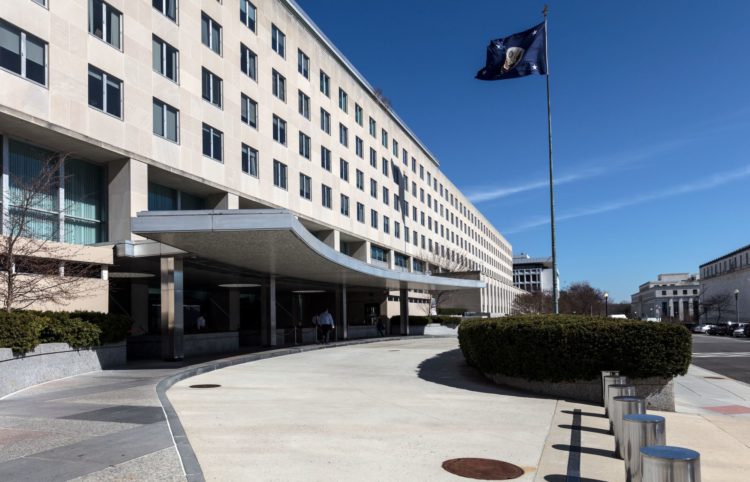 The State Department's annual human rights report that was released on Monday details the prevalence of so-called conversion therapy and the treatment of intersex people around the world.
The report notes LGBTQ and intersex rights groups in Kenya have "reported an increase in so-called conversion therapy and 'corrective rape' practices, including forced marriages, exorcisms, physical violence, psychological violence, or detainment." The report cites the Kenya National Commission on Human Rights that said "infants and children born with physical sex characteristics that did not align with either a typical male or female body were subjected to harmful medical practices for years in attempt to 'normalize' them." 
A landmark law that extended legal protections to intersex Kenyans took effect last July.
The report notes "many reports of conversion attempts conducted or recommended by evangelical and Catholic churches" in Brazil, even though the country has banned conversion therapy. It also cites the case of Magomed Askhabov, a man from the Russian republic of Dagestan who "demanded a criminal case be opened" against a rehabilitation center in the city of Khasavyurt in which he and other residents "were physically abused and subjected to forced prayer as part of their 'treatment' for homosexuality."
"There were reports police conducted involuntary physical exams of transgender or intersex persons," notes the report. "The Association of Russian-speaking Intersex reported that medical specialists often pressured intersex persons (or their parents if they were underage) into having so-called normalization surgery without providing accurate information about the procedure or what being intersex meant."
The report notes Afghan culture "insists on compulsory heterosexuality, which forced LGBTQI+ individuals to acquiesce to life-altering decisions made by family members or society." The report also refers to LGBTQ and intersex activists in the Philippines who criticized former President Rodrigo Duterte after he "mockingly" endorsed conversion therapy and joked he had "cured" himself of homosexuality.
The report indicates "social, cultural and religious intolerance" in Kiribati "led to recurrent attempts to 'convert' LGBTQI+ individuals informally through family, religious, medical, educational, or other community pressures."
Hungarian law "prohibits transgender or intersex individuals from changing their assigned sex/gender at birth on legal and identification documents and there is therefore no mechanism for legal gender recognition." The report also cites statistics from the Háttér Society, a Hungarian LGBTQ and intersex rights group, that indicate one out of 10 LGBTQ and intersex Hungarians have "gone through some form of 'conversion therapy.'"
The report notes then-British Prime Minister Boris Johnson's government in April 2022 announced plans to ban conversion therapy based on sexual orientation in England and Wales. Activists sharply criticized the exclusion of transgender people from the proposal, and the British government later cancelled an LGBTQ and intersex rights conference after advocacy groups announced a boycott.
'Human rights are universal'
Congress requires the State Department to release a human rights report each year.
President Joe Biden last June signed a sweeping LGBTQ and intersex rights executive order. Secretary of State Antony Blinken at the beginning of this year's report notes the mandate directed the State Department to "specifically include enhanced reporting on so-called conversion 'therapy' practices, which are forced or involuntary efforts to change a person's sexual orientation, gender identity, or gender expression, as well as additional reporting on the performance of unnecessary surgeries on intersex persons." 
"Human rights are universal," Blinken told reporters on Monday as he discussed the report. "They aren't defined by any one country, philosophy, or region. They apply to everyone, everywhere."
The Biden-Harris administration in 2021 released a memorandum that committed the U.S. to promoting LGBTQ and intersex rights abroad.
The State Department released the report hours before U.S. Ambassador to the U.N. Linda Thomas-Greenfield hosted a meeting at the United Nations that focused on the integration of LGBTQ and intersex rights into the U.N. Security Council's work.
Lawmakers in Uganda on Tuesday approved a bill that would further criminalize LGBTQ and intersex people in the country. Consensual same-sex sexual relations remain criminalized in dozens of other countries around the world.
Activists in Ukraine with whom the Washington Blade has spoken since Russia launched its war against the country in February 2022 have said LGBTQ and intersex people who lived in Russia-controlled areas feared Russian soldiers would target them because of their sexual orientation or gender identity. The report's release also coincides with Republican efforts to curtail LGBTQ rights in states across the U.S.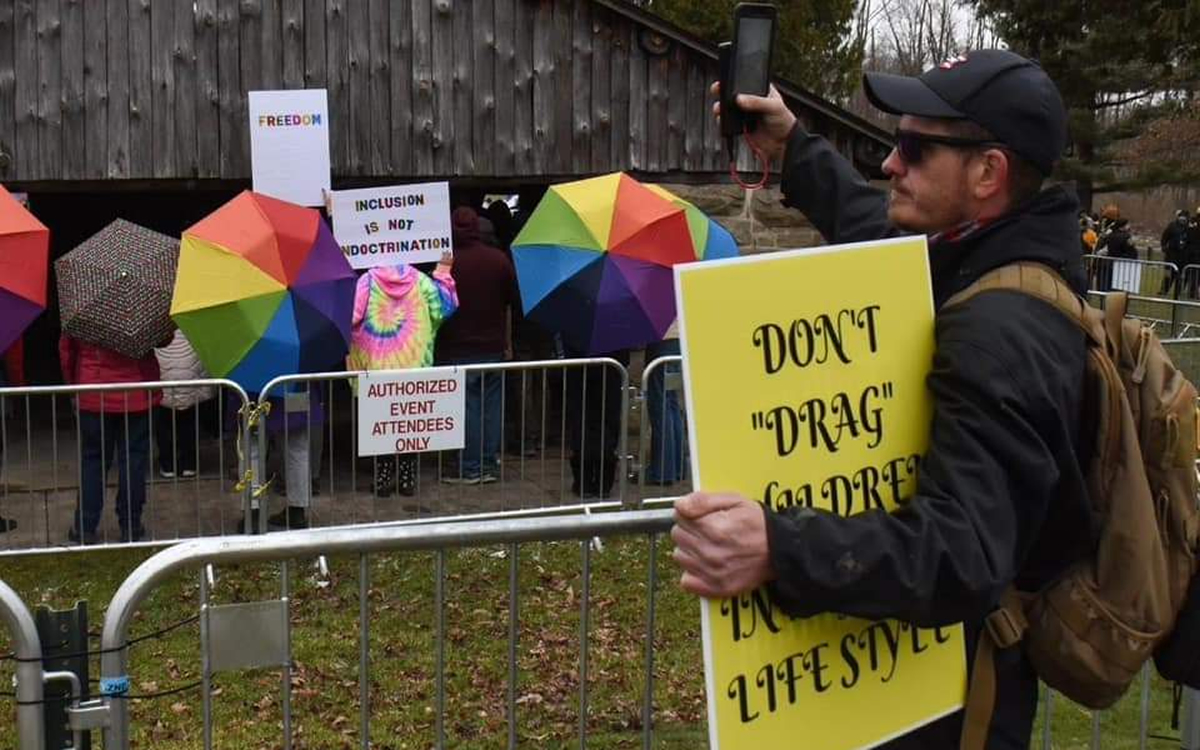 The report notes LGBTQ and intersex rights advances around the world in 2022.
Antigua and Barbuda, Barbados, St. Kitts and Nevis and Singapore decriminalized consensual same-sex sexual relations last year. 
The report notes Chile's marriage equality law took effect on March 10, 2022, but lists violence against LGBTQ and intersex people as one of the "significant human rights issues" in the country. Switzerland, Slovenia and Cuba also extended marriage rights to same-sex couples in 2022.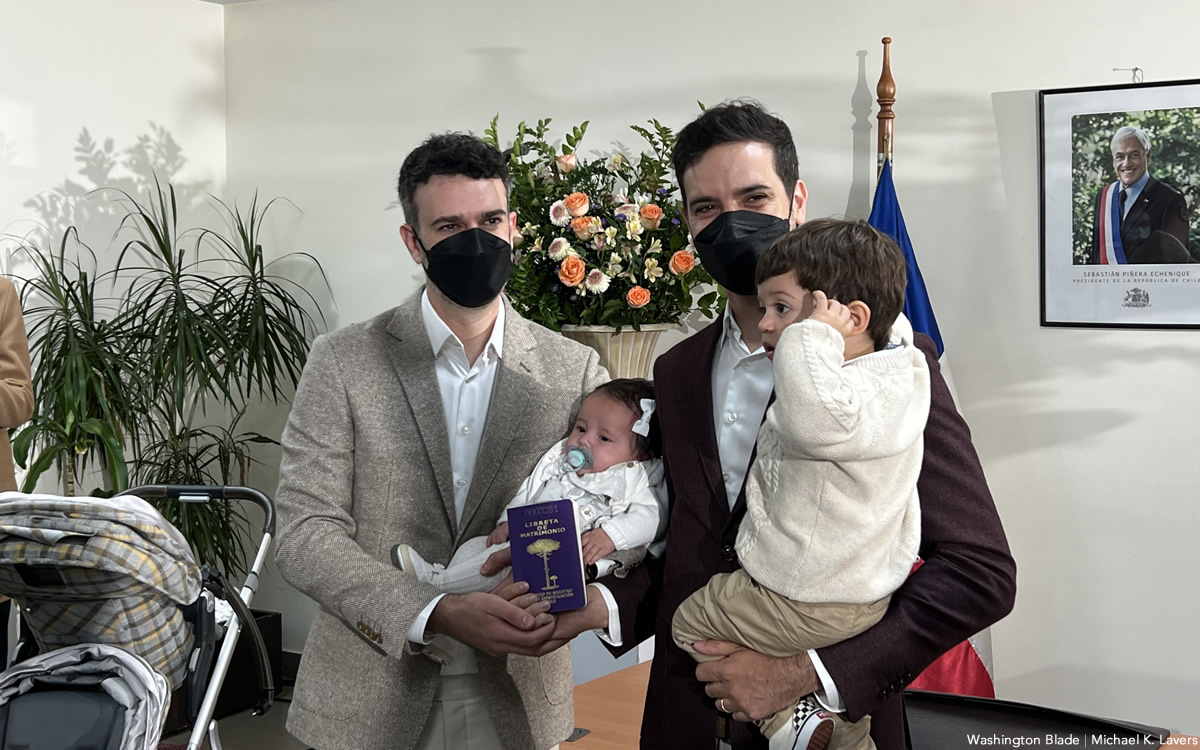 The report cites the case of Brenda Díaz, a trans Cuban woman with HIV who is serving a 14-year prison sentence because she participated in an anti-government protest in July 2021. The report also notes several LGBTQ and intersex journalists — including Nelson Álvarez Mairata and Jancel Moreno — left the country because of government harassment and threats. 
The Cuban government also blocked the websites of Tremenda Nota, the Blade's media partner on the island, and other independent news outlets. 
The full report can be found here:
Miami hotel liquor license may be revoked over a drag show
State's Division of Alcoholic Beverages and Tobacco targets business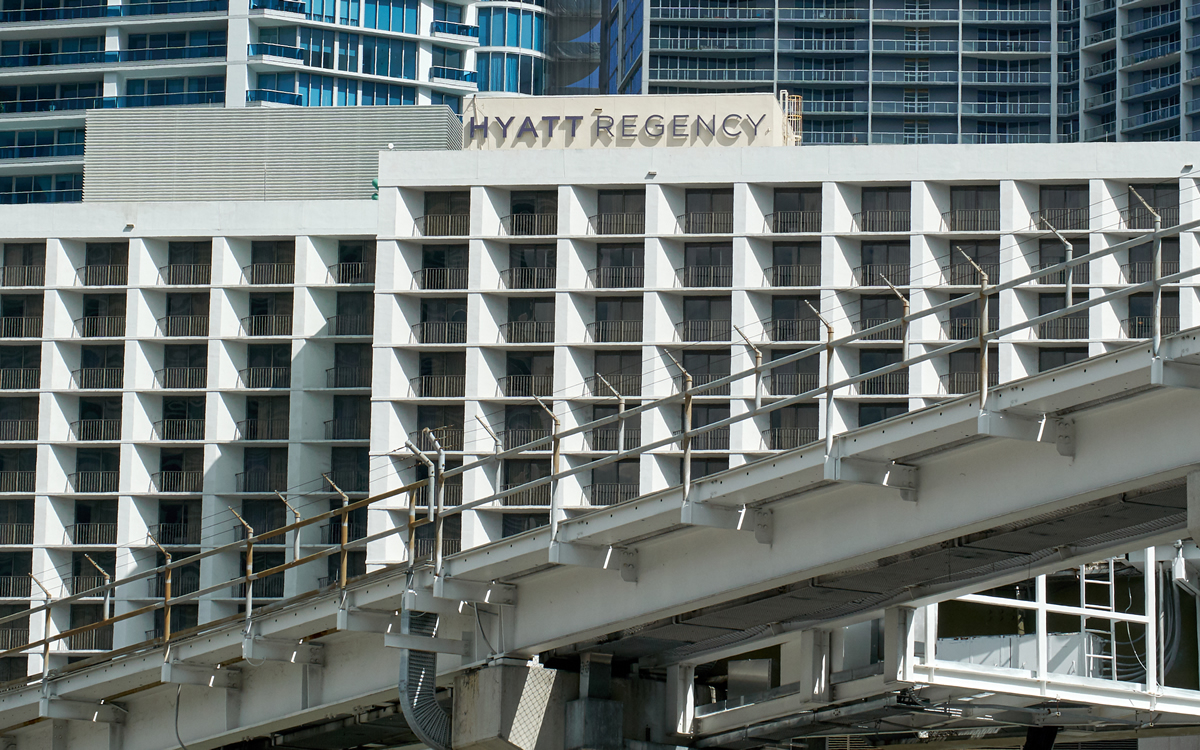 Republican Florida Gov. Ron DeSantis' administration is in the process of revoking the Hyatt Regency Miami's alcohol license after the Florida Department of Business and Professional Regulation determined that the hotel's affiliated James L. Knight Center had hosted "A Drag Queen Christmas" performed Dec. 27 with minors present in the audience.
The Knight Center is a major South Florida venue and has previously hosted the Miss Universe and Miss USA pageants. The venue's main room can seat 4,600 people.
This is the third time the state's Division of Alcoholic Beverages and Tobacco, which operates under the Department of Business and Professional Regulation, has targeted a business that hosted a drag show.
A popular restaurant and pub in Miami's Wynwood neighborhood is also under threat of losing its liquor license. The R House identifies itself on its Facebook page as "the proud home of South Florida's most popular weekend drag brunches."
The July 2022 complaint filed by the Department of Business and Professional Regulation asks for a final order that the R House restaurant is a declared a public nuisance and has its liquor license revoked.
According to the South Florida Sun Sentinel, the complaint was issued after a video of a recent performance at the bar's drag brunch went viral. A topless drag queen wearing lingerie stuffed with money can be seen in the video attempting to dance with a young girl, who the DPBR estimates is "between three and five years old." Twitter account "Libs of Tik Tok" originally found the footage on Tik Tok, posted by a user who wrote, "Children belong at drag shows!!!! Children deserve to see fun and expression & freedom."
In late December "A Drag Queen Christmas" was hosted by the Orlando non-profit Orlando Philharmonic Plaza Foundation on Dec. 28, filing a complaint alleging that children under age 18 were allowed to attend.
The complaint against the Orlando Philharmonic alleged the foundation violated Florida law in allowing for a person to "commit lewd or lascivious exhibition" in the presence of an individual who is less than 16 years old.
In this latest targeting of the show, which is a holiday-themed drag show that tours in 36 different cities and features stars from the reality show "RuPaul's Drag Race," Insider webzine journalist Kimberly Leonard reported that the DeSantis administration officials accused the Knight Center of several violations, including a prohibition of "lascivious exhibition" before people younger than 16, mirroring the December complaint against the Orlando Philharmonic.
The department's complaint said performers engaged in "acts of simulated sexual activity, and lewd, vulgar, and indecent displays" that included:
Performers forcibly penetrating or rubbing exposed prosthetic female breasts against faces of audience members
Intentionally exposing performers' prosthetic female breasts and genitalia to the audience
Intentionally exposing performers' buttocks to the audience
Simulating masturbation through performers' digitally penetrating prosthetic female genital
Graphic depictions of childbirth and/or abortion
Hyatt Regency Miami is allowed to keep selling alcohol until the department makes a final decision. The business has 21 days to request a hearing, Beth Pannell, spokeswoman for the department, told Insider.
Regulators had warned the facility to change how it marketed the show before it went live, according to a copy of the letter included in the complaint. The letter accused the marketers of putting on a performance that constitutes "public nuisances, lewd activity, and disorderly conduct" when minors are present.
News of this latest action was first reported by far-right conservative internet based outlet Florida's Voice.
As more and more Republican states target drag shows, in just the past few weeks, Tennessee became the first to ban adult performances, including drag, from public spaces such as parks and schools.
New VA mission statement recognizes commitment to all veterans
'To fulfill [Lincoln's] promise to care for those who have served in our nation's military & for their families, caregivers, & survivors'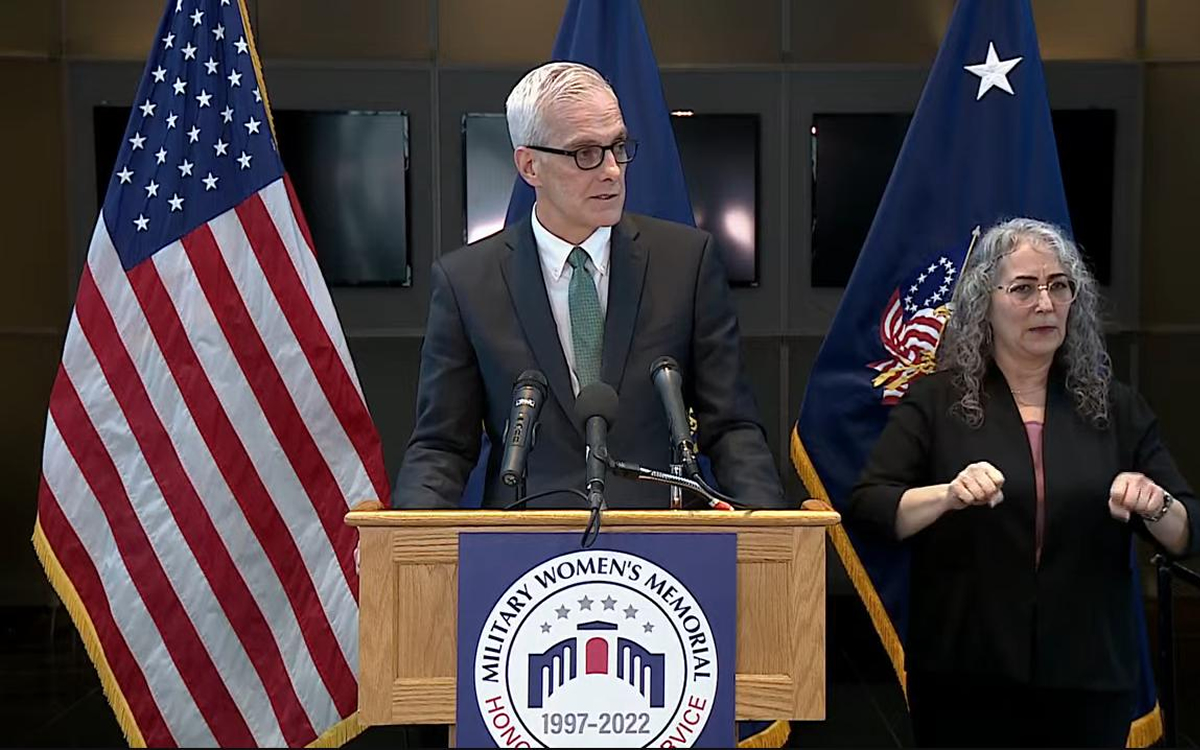 In a speech delivered Thursday at the Women in Military Service for America Memorial (WIMSA), located at the main entrance to Arlington National Cemetery in suburban Virginia, VA Secretary Denis McDonough announced the Department of Veterans Affairs has issued an updated version of its 1959 mission statement.
The new mission statement is: "To fulfill President Lincoln's promise to care for those who have served in our nation's military and for their families, caregivers, and survivors."
As the VA secretary commenced his remarks, he honored several notable women in the audience including Brenda S. "Sue" Fulton, the assistant secretary of veterans affairs for public and intergovernmental affairs.
Fulton, is a 1980 graduate of the United States Military Academy at West Point, N.Y., which was the Academy's first class to admit women. She is an out lesbian and served as a founding board member of Knights Out, the organization of LGBTQ West Point graduates, and later worked with OutServe, the association of actively-serving LGBTQ military members and SPARTA, an LGBTQ military group advocating for transgender military service.
"Whenever any veteran, family member, caregiver, or survivor walks by a VA facility, we want them to see themselves in the mission statement on the outside of the building," said Secretary McDonough. "We are here to serve all veterans, their families, caregivers and survivors — and now, our mission statement reflects exactly that."
In crafting the new mission statement, VA surveyed roughly 30,000 Veterans. Among veterans surveyed, the new version of VA's mission statement was chosen over the current version by every age group; by men and by women; by LGBTQ+ veterans; and by white, Black/African American, Hispanic/Latino, Asian and American Indian/Alaska Native Veterans.
In addition to two rounds of surveys, VA conducted dozens of small-group engagements with veterans to understand what was most important to them in a VA mission statement, then incorporated that feedback into quantitative research. The new mission statement reflects that VA serves all of the heroes who have served our country, regardless of their race, gender, background, sexual orientation, religion, zip code or identity.
The previous mission statement was: "To fulfill President Lincoln's promise 'to care for him who shall have borne the battle, and for his widow, and his orphan' by serving and honoring the men and women who are America's veterans." The previous mission statement is posted in roughly 50 percent of VA's facilities. Over the coming months, VA's new mission statement will replace the previous version.
VA announces new mission statement, recognizing sacred commitment to serve all who served: