National news in brief
Latest in Belmont controversy, Colorado elects lesbian to Supreme Court and more
Gay history lessons in state schools debated
SAN FRANCISCO — While the courts continue to debate the legality of same-sex marriage, the battle over gay civil rights is moving into another arena in California: the classroom.
State Sen. Mark Leno, a San Francisco Democrat, introduced legislation this week that would amend the state education code, mandating that LGBT history be included in the curriculum of public schools, the San Francisco Examiner reported. The bill — dubbed the Fair, Accurate, Inclusive and Respectful Education Act — calls for accurate and fair portrayal of LGBT historical figures who have contributed to shaping social and political issues across the nation.
Leno said a shift in education policy would have a ripple effect by curbing widespread bullying of gay teens, the Examiner reported. Most textbooks do not include any historical information about the LGBT movement, Leno said. The proposal has already started to incite opposition from groups who say this is another attempt by liberal educators to drive a pro-gay agenda into the classroom.
Brad Dacus, president of the Pacific Justice Institute, a conservative legal defense group that supported Proposition 8, the state's same-sex marriage ban, told the Examiner someone's sexual orientation is not relevant to their contributions in history.
"This bill is no doubt an attempt to convert history into an opportunity for teachers and liberal educators to promote acceptance of the homosexual lifestyle," Dacus said. "I think the majority of Californians think that's not optimal usage of educational time."
Gay rights activist Adele Starr dies at 90
LOS ANGELES — Adele Starr, a Brentwood, Calif., mother of five who overcame dismay at her son's homosexuality to become a leading voice for gay rights and marriage equality, has died, according to the Los Angeles Times. She was 90. Starr died in her sleep Dec. 10 at Saint John's Health Center in Santa Monica, where she had been convalescing after surgery, her son Philip Starr, told the Times.
Starr met PFLAG (Parents & Friends of Lesbians & Gays) founders Jules and Jeanne Manford in 1974 when her son came out, and within a year hosted Los Angeles's first chapter meeting with 35 parents in attendance in her home. Eventually she hosted gatherings of other chapter leaders, which led to the creation of a national group. Starr was then elected as the first president of the national PFLAG organization.
Lambert Tweets support for gay group FCKH8
CLEVELAND — "American Idol" season eight runner up Adam Lambert, who's gay, Tweeted support this week for FCKH8, a controversial gay rights group, On Top Magazine, a gay online news agency, reported.
"@FCKH8 hell yeah," he messaged his nearly 800,000 followers with a link to the group's latest video, FCK BULLIES by FCKH8.com: DON'T B H8N ON THE HOMOS!
FCKH8's frequent — some would say excessive — use of the word fuck has divided gay rights advocates. Critics say such tactics provoke social conservative groups opposed to gay rights and can be offensive.
First out gay Colo. Supreme Court Justice sworn in
DENVER — A Latina lesbian has become both the first Latino and first openly gay judge on the Colorado state Supreme Court, according to AP reports.
But she was quick to tell her colleagues that her allegiance is to the law, not any special interest group when she was sworn in Dec. 10.
"On the bench, of course, my allegiance is to the law, not to any particular constituency," she said after she was sworn in by her father, retired Judge Jose D.L. Marquez, who was the first Latino appointed to the Colorado Court of Appeals.
Marquez, 41, is a Grand Junction native who attended Stanford and Yale universities.
Heather Draper, spokeswoman for the Gay Lesbian Bisexual Transgender Community Center, said Colorado lawmakers have passed five laws in recent years improving gay rights, including laws that allow same-sex couples to designate beneficiaries, adopt children and bar discrimination in housing, but none of those issues are involved in pending litigation.
New dance single pays tribute to Town Danceboutique
Local musicians pen 'Town' in honor of shuttered club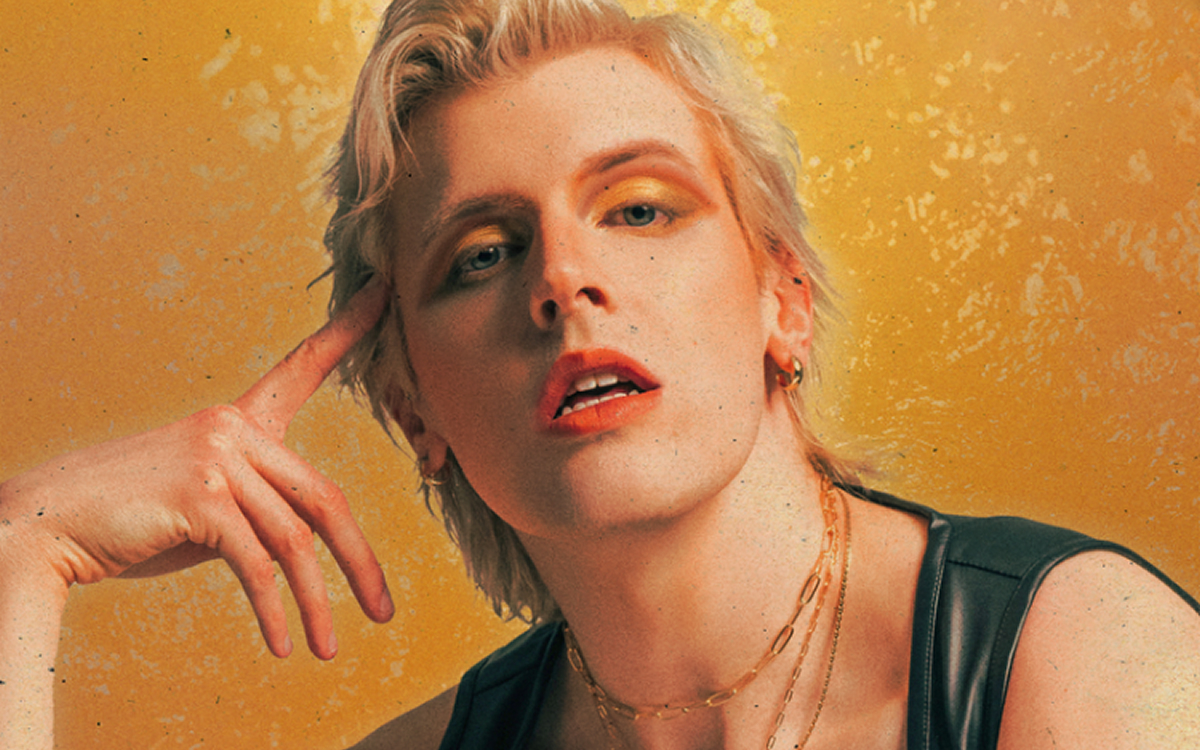 The closing of the LGBTQ nightclub Town Danceboutique in the summer of 2017 was heartbreaking to local musician Bryce Bowyn. He and his Los Angeles-based singer/songwriter friend Lexie Martin decided to honor its legacy in their new single, "Town."
For Bowyn, who moved to the District about a decade ago to attend school at American University, the memories he has from Town Danceboutique are endless. And when it closed, it was a massive loss to Bowyn and many others.
"It was such a cool space," Bowyn said. "It was just disappointing to see a place that brought so many people together become part of the landscape again." The building Town Danceboutique used to be housed in is now home to upscale apartments and a CVS.
Town Danceboutique was a formative place for Bowyn and Martin, and it was Bowyn's first experience in an open and accepting LGBTQ environment. His favorite memories at the club were always on Halloween, he said. Patrons, including Bowyn, would go all out with their costumes to look their very best.
Bowyn and Martin met while they were both in the musical theater program at American University. Despite their years-long friendship, "Town" is the first song they have written together. They sat down over FaceTime and got to work. It was Martin's idea to pay homage to Town Danceboutique, and the song follows the story of pre-gaming, going out, and hitting the dance floor.
But the single also serves as a hype song for going out in any city, at any place.
"It was important to me for the song to remain relatable and accessible," Bowyn said. "So the whole foundation of the chorus, 'Let's go to town,' can either mean Town Danceboutique, or painting the town red and having the night of your life."
Bowyn started writing and producing his own music in 2018. He released an EP titled "A Rosy Retrospect" in 2022, and most recently released a single "A Bridge Burned Down" in June. His music is inspired by late 2000s pop and '80s synthpop, influenced by stars like Madonna and Charli XCX. Lexie Martin released her self-titled EP in 2019 and most recently came out with her single "SUPERPOWER" in 2021.
Bowyn has been a lifelong pop music enthusiast. He distinctly remembers watching Britney Spears perform "Oops!…I Did It Again" at the MTV Video Music Awards when he was a kid and thinking "That was what I wanted and what I was set to do in life."
"My heart was always with pop music," Bowyn said.
"Town" is available now for streaming on Spotify, Apple Music, and Soundcloud.
From Monáe to Madonna, fall will rock in D.C.
Local venues hosting array of queer artists in coming months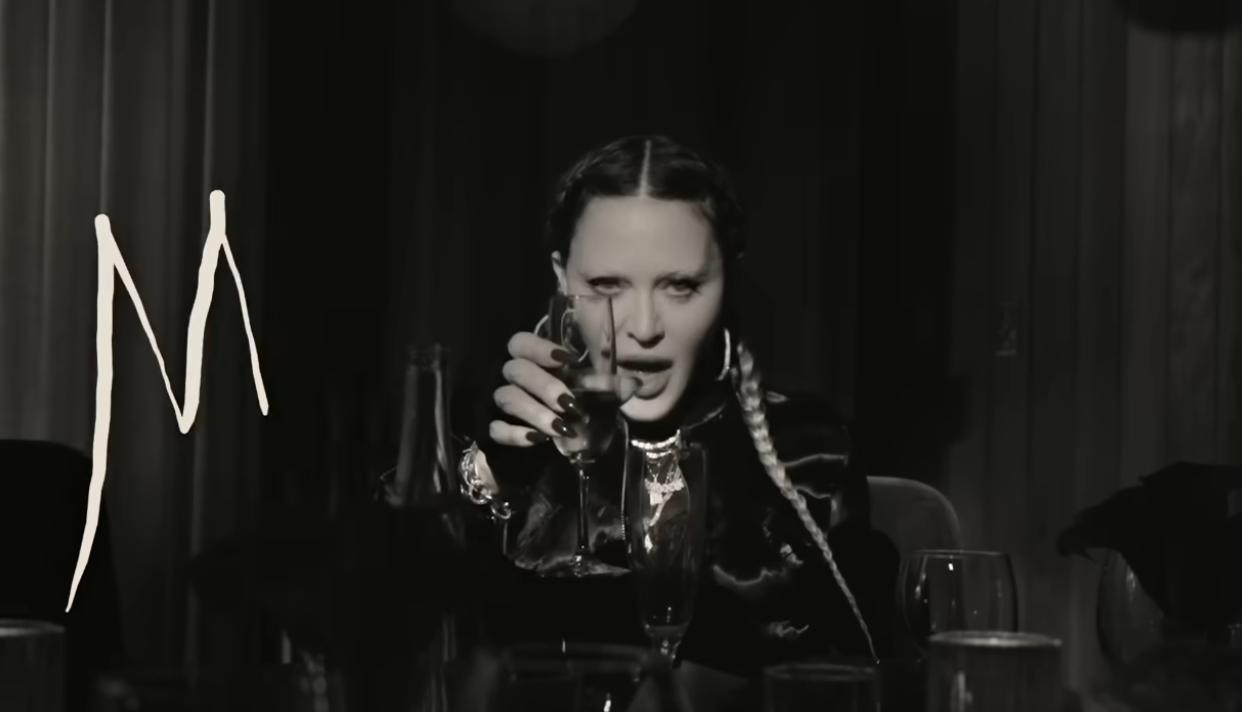 The D.C. area has many LGBTQ musical acts to look forward to this fall. Starting with pansexual and nonbinary actor and R&B singer Janelle Monáe, performing at the Anthem on Sept. 24-25 with ticket prices ranging from $135 to $301 on StubHub.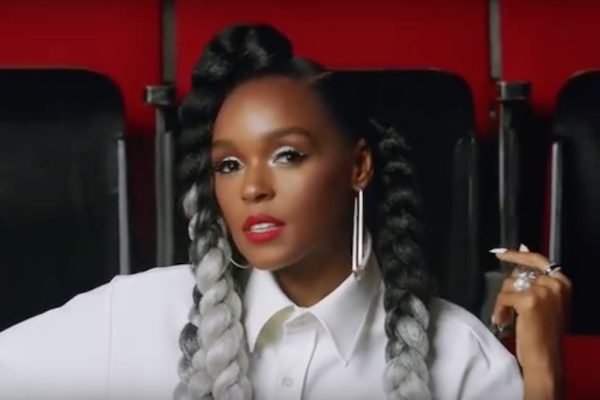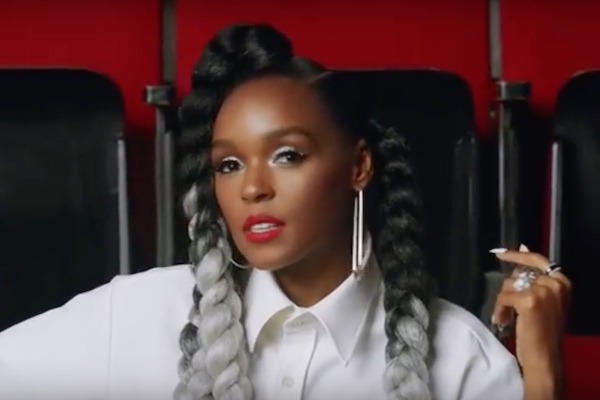 Singer Hozier's "Unreal Unearth Tour" is coming to the Anthem on Sept. 26-27. Tickets are available on StubHub starting at $324.
On Sept. 28 the CFG Bank Arena in Baltimore will see lesbian pop artist SZA's "SOS Tour" with tickets starting at $165 on Ticketmaster.
Queer indie pop singer Ashnikko is coming to the Anthem on Sept. 29 to perform their "Weedkiller Tour." Tickets available on StubHub range from $49 to $279.
Coming to Merriweather Post Pavilion in Columbia, Md., is the All Things Go Festival. Performing are lesbian singers Tegan and Sara, alt-pop singer Lana Del Rey, pop singer Carly Rae Jepson, and more. The festival will take place Sept. 30-Oct. 1 with two day passes starting at $397 on SeatGeek.
Rock band Queen will perform "The Rhapsody Tour" at the CFG Bank Arena along with Adam Lambert on Oct. 4-5. Tickets are starting at $181 on Ticketmaster.
Pop star and trans woman Kim Petras' "Feed the Beast World Tour" will reach the Anthem on Oct 12. Tickets range from $72 to $817 on StubHub.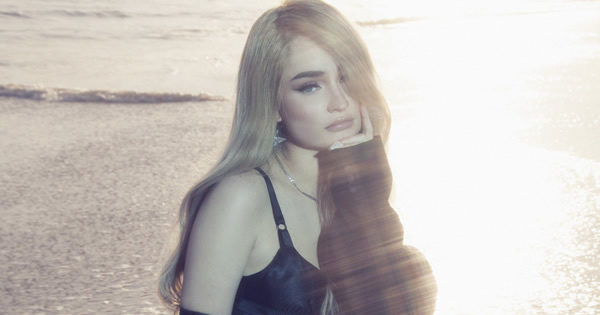 Queer pop singer Kesha is coming to the Anthem on Oct. 29 to support her new album, "Gag Order." Tickets go from $86 to $261 on Event Ticket Center.
Queer pop rapper Shygirl is co-headlining with bisexual singer Tinashe for the "Nymph" tour at the Anthem on Nov. 5. Tickets range from $45 to $145 on Ticketmaster.
Indie band Men I Trust is performing at Echostage on Nov. 15. Tickets are available on Ticketmaster for $30.
Nonbinary rapper Lil Uzi Vert's "PINK TAPE TOUR" will be at the Anthem on Nov. 21. Tickets start at $90 on StubHub.
Doja Cat's "The Scarlett Tour" will reach Capital One Arena on Nov. 27. Tickets start at $100 on Ticketmaster.
Madonna will bring her highly anticipated and delayed "The Celebration Tour" to the Capital One Arena Dec. 18 and 19. Tickets are available on Ticketmaster starting at $110.
Tom Goss to perform at Rehoboth Beach Bear Weekend
Out singer entertains at the Sands Hotel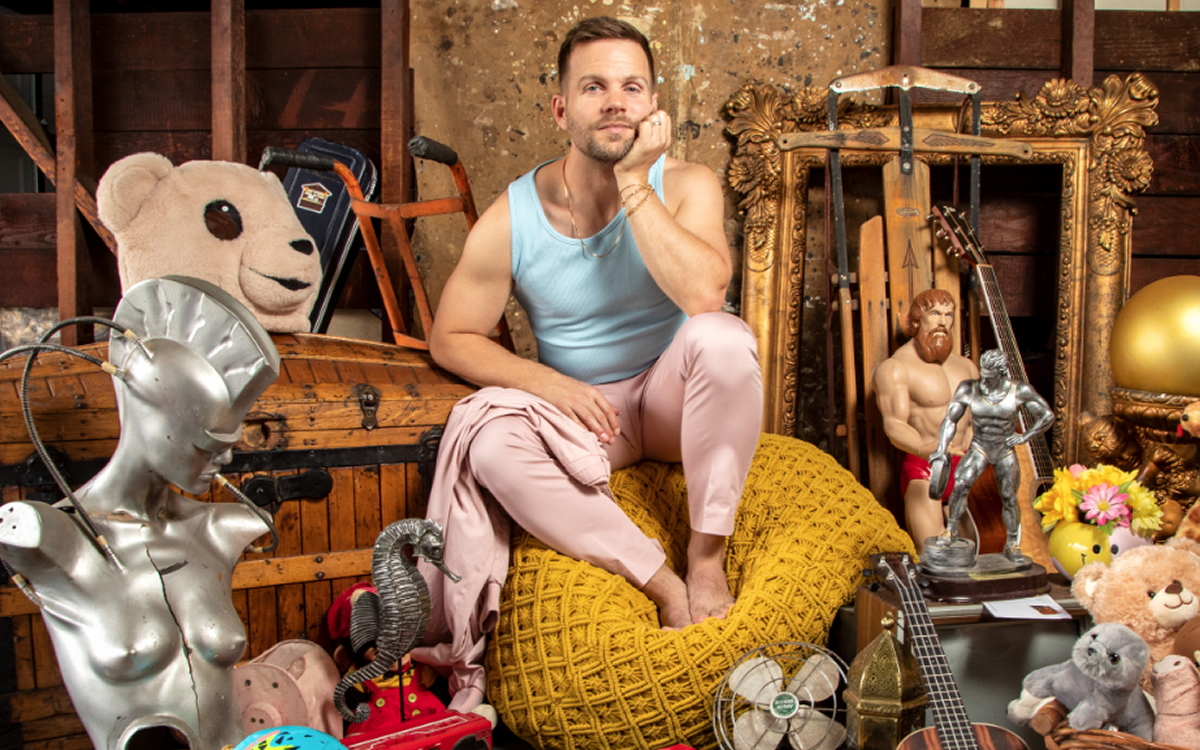 Out singer Tom Goss will perform at the Rehoboth Beach Bear Weekend on Saturday, Sept. 16 at 7 and 9 p.m. at the Sands Hotel.
He will sing his memorable songs like "Son of a Preacher Man" and "Bears," as well as tracks from his new album, "Remember What It Feels Like," where he sings about being a 42-year-old gay man still reeling from his husband's infidelity who was recently conned by a lover with a secret life now serving time in prison.
Tickets to Rehoboth Beach Bear Weekend start at $20 and can be purchased on Eventbrite.