Queery: Tina Frundt
The Courtney's House founder/director answers 20 gay questions
Tina Frundt had a harrowing childhood.
Shuffled around in foster care and abused until age 12, she was then adopted but felt her parents didn't understand her. She fell under the influence of a man a decade older who showered her with attention and listened to her problems and within six months convinced her to run away to be with him in Cleveland.
She was too naive to realize his ulterior motives then but soon found herself working as a prostitute in his human trafficking business that almost immediately turned abusive.
The 36-year-old Chicago native was with him for about a year and a half from the time she was 14 to 15. She was reunited with her parents — whom she says were wonderful, though they've since died — and says it took her 10 years to get her life straightened out.
"It was a lot of trauma," Frundt says. "Especially with healthy relationships. I still struggle with that."
She later formed Courtney's House, a D.C.-based non-profit that helps youths escape domestic sex trafficking and commercial sex exploitation. It was founded in 2008 and operates on a $450,000 annual budget that comes from foundations, churches, corporations and private donors. It encompasses an undisclosed group home in Northern Virginia with long-term housing (six months to three years) for girls age 11 to 17 and an emergency drop-in center for those aged 12 to 21. The organization's four employees and a team of 30 volunteers also do street outreach on weekends.
Frundt, who's bi, says between 50 and 90 percent of those she helps are LGBT. She attributes the high rates to youths exposed to a variety of same-sex sexual encounters as early as 8 or 9 years old.
"It's not always an issue of orientation," Frundt says. "But it's how they identify because it's what they know."
Frundt identifies as bisexual and says she's dated more women than men over the years.
Frundt is in a relationship but doesn't disclose specifics. She lives with her two daughters — ages 13 and 18 — in the D.C. area and enjoys cooking and dancing in her free time. (Washington Blade photo by Michael Key)
How long have you been out and who was the hardest person to tell?
I have been out as bi since I was 11 or 12. Nobody in my family supported it but my mother always told me even if she didn't agree, never stop being who I was for anyone.
Who's your LGBT hero?
Anybody who is true to who they are.
What's Washington's best nightspot, past or present?
Hung Jury — those were the days.
Describe your dream wedding.
On a beach.
What non-LGBT issue are you most passionate about?
There are non-LGBT issues?
What historical outcome would you change?
Slavery. I mean, really, when did we think this was a good idea?
What's been the most memorable pop culture moment of your lifetime?
Seeing what would happen if Madonna and Grace Jones had a baby = Lady Gaga.
On what do you insist?
Laws to protect U.S. boys, girls and transgender kids from child sex trafficking.
What was your last Facebook post or Tweet?
http://www.Halogentv.com presents Tainted Love.
If your life were a book, what would the title be?
"Tina's Handbook on Surviving Life"
If science discovered a way to change sexual orientation, what would you do?
Nothing — why change perfection?
What do you believe in beyond the physical world?
I'll let you know as soon as I find out.
What's your advice for LGBT movement leaders?
To learn more about how LGBTQ youth are being affected by sex trafficking.
What would you walk across hot coals for?
Better laws and services for all domestic sex trafficking victims.
What LGBT stereotype annoys you most?
That if you're bi you're confused or it takes three drinks and then you're bi.
What's your favorite LGBT movie?
"The L Word." I know it's a TV series instead of a movie, but hey!
What's the most overrated social custom?
Saying sorry all the time when it's not appropriate.
What trophy or prize do you most covet?
The Frederick Douglass Award for saving myself and more than 500 victims from sex trafficking.
What do you wish you'd known at 18?
That I had something to say even when I thought people weren't listening.
Why Washington?
I love the diversity!
Acquiring a down payment for your dream home
Unconventional strategies for finding the money you need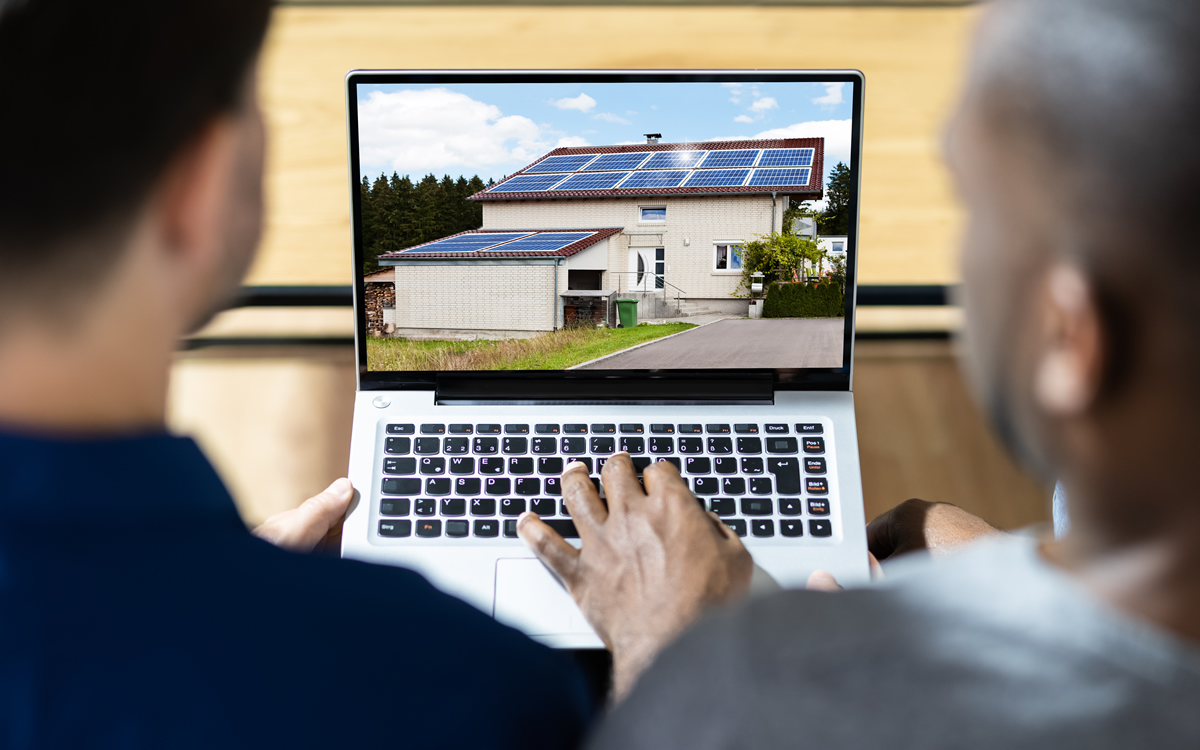 Purchasing a home is a significant milestone, but for many aspiring homeowners, the biggest hurdle is saving for a down payment. While traditional saving methods are widely known, exploring creative and unconventional strategies can provide alternative pathways to gather the necessary funds.
In this article, we will explore a range of innovative approaches to acquiring a down payment for your dream home. By thinking outside the box and considering unique options, you can turn your homeownership aspirations into reality.
1. Shared Equity and Co-Buying:
Consider exploring shared equity or co-buying arrangements with family members, friends, or trusted partners. Pooling resources can significantly boost your collective down payment savings, making homeownership more attainable. Whether it involves jointly purchasing a property or establishing an agreement to share ownership and expenses, this approach allows for shared financial responsibility and increased purchasing power.
2. Down Payment Assistance Programs:
Research and explore various down payment assistance programs offered by government agencies, non-profit organizations, or local housing authorities. These programs provide financial aid or grants to eligible homebuyers, assisting them in meeting the down payment requirements. Each program has specific criteria and limitations, so it is essential to understand the options available in your area.
3. Creative Financing Options:
Investigate alternative financing options such as seller financing, lease-to-own arrangements, or rent-to-own programs. These arrangements often provide more flexibility in acquiring a down payment and transitioning into homeownership. Seller financing allows buyers to negotiate terms directly with the seller, while lease-to-own or rent-to-own agreements provide an opportunity to build equity over time while renting.
4. Crowdfunding and Community Support:
Tap into the power of crowdfunding platforms and community support to gather funds for your down payment. Share your homeownership goals with family, friends, and social networks, and consider launching a crowdfunding campaign to garner financial contributions. Additionally, some employers offer matching programs for down payment savings, so explore potential workplace assistance programs or incentives.
5. Homebuyer Grants and Loans:
Research available homebuyer grants or loans specifically designed to assist first-time buyers or those with limited financial resources. These grants and loans can provide a substantial boost to your down payment savings. Government agencies, local housing authorities, and non-profit organizations often administer these programs, offering various terms and conditions to support homebuyers.
6. Income-Generating Assets:
Explore income-generating opportunities to supplement your savings. Consider renting out a spare room, starting a small business or freelancing, or investing in income-generating assets such as rental properties or dividend-paying stocks. Generating additional income can accelerate your down payment savings, bringing you closer to homeownership faster.
7. Negotiating with Sellers:
When making an offer on a property, explore the possibility of negotiating a lower down payment requirement with the seller. In some cases, sellers may be open to more flexible terms, especially if it expedites the sale or helps them achieve their own financial goals. Engage in open and honest communication during the negotiation process to explore mutually beneficial solutions.
8. Downsize or Liquidate Assets:
Consider downsizing your current living situation or liquidating assets that are not essential to free up funds for a down payment. This could involve selling a car, downsizing to a smaller rental, or parting with belongings that hold significant value. Evaluate your current financial situation and identify areas where you can make temporary sacrifices to prioritize homeownership.
9. Savings and Budgeting Strategies:
Implement creative savings and budgeting strategies to accelerate your down payment savings. Explore the possibility of living with roommates, cutting back on discretionary expenses, or negotiating lower interest rates on existing debts. Every dollar saved brings you closer to your down payment goal, so diligently review your budget and identify areas where you can reduce expenses and allocate more funds towards your down payment savings.
10. Employer Assistance Programs:
Check if your employer offers any homeownership assistance programs or benefits. Some companies provide down payment matching programs, low-interest loans, or financial counseling services to help employees achieve homeownership. Take advantage of these resources and explore how your employer can support you in reaching your down payment goals.
Persistence and creativity are key when it comes to acquiring a down payment. Stay focused on your goal, be open to alternative methods, and adapt your approach as needed. With determination, resourcefulness, and a willingness to explore new avenues, you can overcome financial barriers and achieve your dream of homeownership. Start exploring these unconventional strategies today and take a step closer to making your dream home a reality.
Jeff Hammerberg is the founder of GayRealEstate.com, the largest and longest-running gay real estate agent referral service in the nation, boasting more than 3,500 LGBTQ Realtors who operate in cities across the United States, Canada, and Mexico. For more than 25 years, he has been a prolific writer, coach, and author.
Thinking of renting your place short-term in D.C.?
Here are some key factors to consider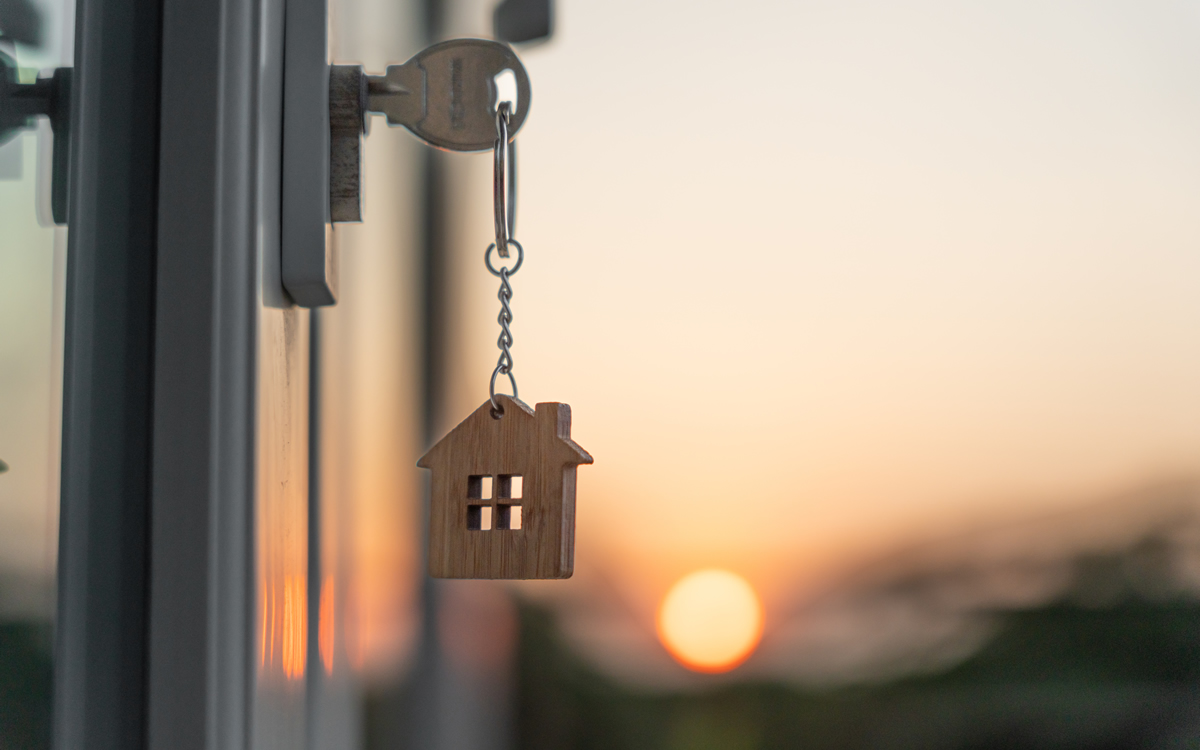 Summer is coming, and in D.C., many homeowners turn their attention to generating revenue from their primary D.C. residence while they are away for the summer. Due to the way some D.C. employers enable staff to work remotely and permit longer vacation schedules in the summer months, many owners can find extra income annually by considering short-term rentals. Here are a few key things you should know before getting started.
In 2021 the D.C. Department of Consumer and Regulatory Affairs announced it was "finally ready to start implementing and enforcing " a law passed three years earlier for short-term rentals (AirBnB, VRBO, etc.). According to DCist, the agency started accepting license applications for short-term rentals on Jan. 10 last year and started enforcing the law's provisions in April 2022.
According to Martin Austermuhle's "D.C. to Start Restricting Airbnb and Other Short-Term Rentals" he wrote for DCist, "The law applies specifically to short-term rentals, those lasting less than 30 days at a time. Under the new law, any D.C. homeowner who wants to rent out a bedroom, basement, or entire home on Airbnb or any other platform has to get a short-term rental license from DCRA. (The two-year license costs $104.50.)"
Charlotte Perry, owner of LUXbnb, a property manager specializing in furnished short-term rentals in D.C. for more than 15 years, is a trusted partner to Columbia Property Management. She shared her expertise and guidance with me on short-term rentals. Her business, LUXbnb, punches above its weight in the D.C. area, bringing owners greater opportunity to realize the gains they hope to make. She brings deep insight into what you can expect if you were to go down this path with your property.
Companies like hers function like any other property manager might. LUXbnb collects the rents, "hotel" taxes, security deposits, departure cleaning, and any other applicable feeds on behalf of the owner. They manage turnover between guests including cleaning and any needed repairs. And at the end of each month, they release the rental income earned less the management fee and any repair costs or new purchases.
In the District, if the owner resides at the house during the rental, s/he can host short-term renters all year long with no consequence. However, if, like many of Charlotte's clients, the owner is renting their property while they are gone during the summer or while on assignment for, say, the World Bank, those owners can only do so for a total of 90 days for the entire year. Owners like these will want to consider that under the new law, you cannot rent out your second home as an Airbnb/VRBO short term rental, and so knowing the regulations can save you a lot of headaches.
Registration Requirements
Did you know all short-term rental hosts in D.C. are required to obtain a Short-term Rental License?
According to the Office of Short-term Rental Licensing, "In order to operate a short-term or vacation rental in the District, the property must be owned by an individual, and serve as a homeowner's primary residence – with the owner being eligible to receive the Homestead Tax Deduction. "
To be eligible for such a license the home must be your primary residence and owner-occupied. You will need to provide DC's Office of Short-term Rental Licensing (DLCP) the following:
Specify whether you currently have a Homestead Exemption on the property.
Proof of your liability insurance with a minimum of $250,000 in coverage. (See below for more details).
A Certificate of Clean Hands issued within the last 30 days in the property owners name must be obtained from the Office of Tax and Revenue.
The owner, or "host," must attest to the habitability of the property.
If the rental is a co-op, condo, or if the property is in a community where there is a homeowners' association, the owner must attest that the bylaws, house rules, or other governing documents of the homeowner/condo/ cooperative governing board or association allow short-term and/or vacation rentals, do not prohibit owners from operating short-term rentals and/or vacation rentals, or that they have received written permission from the association to operate a short-term and/or vacation rental at the address.
Once you have successfully registered with DLCP, you will be provided with a license. You will then upload this Short-term Rental License number into your property profile in both Airbnb and VRBO. Those sites will then provide bookings for "under-31-nights" on your property.
By working with an experienced rental property manager specializing in furnished temporary stays, you can ensure that you're operating your short-term rental legally and safely. Better yet, you can avoid any penalties or fines that could result from non-compliance with District regulations.
Some factors you might want to consider on your journey to short-term rental success:
Cleaning Fee and Preparation Service
Perhaps you'll want to have a cleaning service at-the-ready in case your renters have a slight disaster while they're there. Or maybe you'll want a service to clean prior to arrivals and directly after departures, so you can quickly turnaround the property for further rental.
Pets
Do you want pets in your home while you're away? If so, you might want to add in an automatic post-stay pet cleaning fee to cover the expense of hair and other less pleasant odor removal.
Insurance/Accidental Damage
Charlotte's company takes out a $3,000 accidental damage insurance policy on every stay in lieu of holding a damage deposit. The cost to the guest is $39 per rental. This insurance is a safe-guard for the guest, property owner and her company, of course. This insurance policy "allows for the equitable transfer of the risk of a loss, from one entity to another – in this case the insurance company. It is a simple way for all parties involved to mitigate risk, and most importantly, provides peace-of-mind."
Liability Insurance
As you saw above, the District requires all owners to possess a liability insurance policy with a minimum of $250,000 in coverage to gain a license in the District. A variety of companies can help, according to the Motley Fool's "The Ascent" newsletter, but some do this faster and better than others. And they even recommend ones that are best for Airbnb and VRBO rental owners. The Ascent's best homeowners insurance for short-term rentals include the following:
Allstate Insurance: Best for possessing a large network of agents
Proper Insurance: Best for Airbnb and VRBO owners
Nationwide Insurance : Best for bundling policies
Farmers Insurance : Best for vacation rentals
Steadily Insurance: Best for getting coverage quickly
Safely Insurance: Best for fast claims processing
Should you have further questions or seek to explore the option of short or mid-term rentals, do not hesitate to contact Charlotte Perry directly at 202-341-8799 or [email protected]. 
Scott Bloom is senior property manager and owner of Columbia Property Management. 
For more information and resources, visit ColumbiaPM.com.
Montgomery County supports LGBTQ businesses amid 'headwinds'
Economic Development Corporation leader on overcoming barriers to success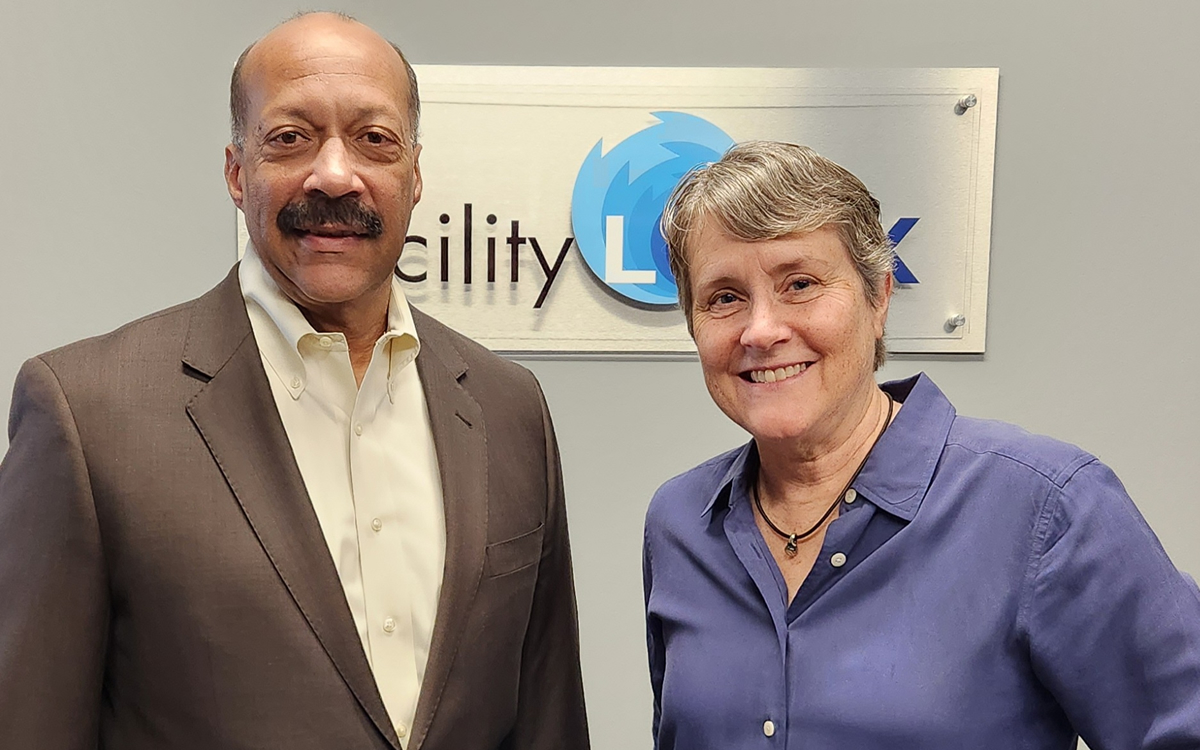 Growing up Black in the D.C. area, Bill Tompkins learned early to appreciate diversity. In Maryland, as president and CEO of the Montgomery County Economic Development Corporation, this understanding drives his support for LGBTQ-owned businesses.
"With the headwinds that the LGBTQ community runs into, we want to make sure we're giving everyone the right opportunity to do well here," Tompkins said.
The corporation, created in 2016 as a public-private economic development organization, helps businesses start, grow and relocate in Montgomery County. They are also tasked with supporting underserved communities.
"MCEDC staff know our capabilities very well and that we're experts in what we do," said Pat Larrabee, founder and president of Facility Logix, a firm assisting biotech companies with relocating to specialized facilities. "They've been very helpful to us and our clients, and on projects."
Larrabee, a Vermont native, met her partner during a softball game in Montgomery County. They married and raised three daughters in the county in part because of the "favorable environment."
In 2020, Montgomery County unanimously passed Maryland's first LGBTQ Bill of Rights, which included adding gender expression and HIV status to existing anti-discrimination protections.
"We're always doing these things because it's the right thing to do," Tompkins explained.
However, across the country many LGBTQ businesses struggle to survive, citing access to capital as a significant problem.
Challenges accessing capital
Nationally, LGBTQ-owned small businesses were more likely to report operational and financial challenges, according to a 2022 report released by the Center for LGBTQ Economic Advancement and Research and the Movement Advancement, using data from the Federal Reserve Bank's annual Small Business Credit Survey.
Inc. Magazine, in partnership with the National LGBTQ Chamber of Commerce, StartOut and MasterCard, reported 82 percent of LGBTQ business owners said limited access to capital affected their day-to-day operations, and 93 percent stated it limited their ability to grow.
"Small businesses, particularly those that are LGBTQ+ owned, often face unique challenges and barriers to success," Larry G. Webb, the district director for the U.S. Small Business Administration's Washington Metropolitan Area District Office stated in an email to the Blade.
Webb, who resides with his husband in the region, also stated LGBTQ+ entrepreneurs and small business owners have access to all of the programs and services SBA offers, including counseling and training, loans and capital, contracting programs and disaster recovery assistance.
"By providing support and resources, we can help to level the playing field that gives businesses a better chance at success, and help to strengthen the social bonds that hold our communities together," he stated.
Maryland is among 34 states without credit and lending nondiscrimination laws explicitly protecting LGBTQ borrowers, according to the Movement Advancement Project.
"Obviously, this can create a difficult environment for LGBTQ+ businesses to thrive," said Terri Hett, Maryland LGBTQ+ Chamber of Commerce Board President, also citing the current political environment as concerning for some chamber members. "Of course, additional economic support with the state and local governments would be extremely helpful. This could include grants or legislation that continues to support and protect these business owners."
Tompkins agreed that "credit risk is a big challenge" facing many small business owners, including members of the LGBTQ community.
But he also pointed to Denizens Brewing Co., co-founded by married partners Emily Bruno and Julie Verratti, as just one example where working together can help overcome those challenges.
Denizens, like other businesses in the county, received support and resources from the Montgomery County Economic Development Corporation.
Last year, the corporation was approved by the state to provide loans through Maryland's Small, Minority and Women-Owned Business Account.
The Accelerating Community Excellence (ACE) Loan fund will provide $1.5 million in financial assistance to assist eligible businesses in underserved communities.
"We're the only fund agent in Montgomery County to provide loans to underserved communities, to include LGBT-owned businesses," Tompkins said. "People who apply to us may have been turned down by banks. But we know FICO scores are just a small part of the equation."
These supports could help many LGBTQ-owned businesses, particularly bars and restaurants, in their struggle to survive.
Jan Guttman, a MoCo Pride Center board member and parent of a nonbinary trans youth, has been working to create a local LGBTQ chamber of commerce to help local businesses network and share resources.
"It's been difficult," she admitted. "We've had businesses coming and going, and one that went under."
Guttman, a former educator who worked with at-risk youth, said it's important because these business owners and entrepreneurs serve as vital role models for LGBTQ youth.
"I started trying to gather Montgomery County owned and operated businesses that would want to share my vision of this workspace where the front part would be aimed at LGBTQ adults – to have a space to sit with their laptop – so kids could see them," Guttman explained. "Because they often don't see their future selves."
Her goal is to secure a location and financing for a community co-working space, where LGBTQ professionals can network and, most importantly, where LGBTQ youth can see them and be inspired to succeed. They also serve as safe spaces for LGBTQ youth to work and be themselves.
Small businesses as community 'backbone'
Webb also pointed out that local small businesses are the "job creators and economic engine" for the country as a whole.
"Small business owners not only earn a living for themselves," he said. "They are the backbone of many communities that help drive our nation's economic strength. Providing support and resources for small businesses, including those that are LGBTQ+ owned, is essential for their success and for the overall health of the economy."
Similarly, the Montgomery County Economic Development Corporation has supported LGBTQ-owned businesses across a variety of fields in an effort to support local diversity and their economy.
Tompkins works closely with county government officials to coordinate their economic development priorities and short-term needs with MCEDC's current business activities. He has a long record in business operations, strategic planning, marketing, and nonprofit management, serving for most of his career as a senior executive in the media and entertainment industries with Fortune 500 companies. He has worked for the Washington Post and served as president and CEO of the National Newspaper Publishers Association, which represents more than 200 Black-owned-and-operated newspapers across the nation.
"Where there is prejudice, there are barriers," Tompkins said. "If you're going to be a part of the DMV, then you should be very embracing of those with backgrounds that are similar to yours and different."