Queery: Tina Frundt
The Courtney's House founder/director answers 20 gay questions
Tina Frundt had a harrowing childhood.
Shuffled around in foster care and abused until age 12, she was then adopted but felt her parents didn't understand her. She fell under the influence of a man a decade older who showered her with attention and listened to her problems and within six months convinced her to run away to be with him in Cleveland.
She was too naive to realize his ulterior motives then but soon found herself working as a prostitute in his human trafficking business that almost immediately turned abusive.
The 36-year-old Chicago native was with him for about a year and a half from the time she was 14 to 15. She was reunited with her parents — whom she says were wonderful, though they've since died — and says it took her 10 years to get her life straightened out.
"It was a lot of trauma," Frundt says. "Especially with healthy relationships. I still struggle with that."
She later formed Courtney's House, a D.C.-based non-profit that helps youths escape domestic sex trafficking and commercial sex exploitation. It was founded in 2008 and operates on a $450,000 annual budget that comes from foundations, churches, corporations and private donors. It encompasses an undisclosed group home in Northern Virginia with long-term housing (six months to three years) for girls age 11 to 17 and an emergency drop-in center for those aged 12 to 21. The organization's four employees and a team of 30 volunteers also do street outreach on weekends.
Frundt, who's bi, says between 50 and 90 percent of those she helps are LGBT. She attributes the high rates to youths exposed to a variety of same-sex sexual encounters as early as 8 or 9 years old.
"It's not always an issue of orientation," Frundt says. "But it's how they identify because it's what they know."
Frundt identifies as bisexual and says she's dated more women than men over the years.
Frundt is in a relationship but doesn't disclose specifics. She lives with her two daughters — ages 13 and 18 — in the D.C. area and enjoys cooking and dancing in her free time. (Washington Blade photo by Michael Key)
How long have you been out and who was the hardest person to tell?
I have been out as bi since I was 11 or 12. Nobody in my family supported it but my mother always told me even if she didn't agree, never stop being who I was for anyone.
Who's your LGBT hero?
Anybody who is true to who they are.
What's Washington's best nightspot, past or present?
Hung Jury — those were the days.
Describe your dream wedding.
On a beach.
What non-LGBT issue are you most passionate about?
There are non-LGBT issues?
What historical outcome would you change?
Slavery. I mean, really, when did we think this was a good idea?
What's been the most memorable pop culture moment of your lifetime?
Seeing what would happen if Madonna and Grace Jones had a baby = Lady Gaga.
On what do you insist?
Laws to protect U.S. boys, girls and transgender kids from child sex trafficking.
What was your last Facebook post or Tweet?
http://www.Halogentv.com presents Tainted Love.
If your life were a book, what would the title be?
"Tina's Handbook on Surviving Life"
If science discovered a way to change sexual orientation, what would you do?
Nothing — why change perfection?
What do you believe in beyond the physical world?
I'll let you know as soon as I find out.
What's your advice for LGBT movement leaders?
To learn more about how LGBTQ youth are being affected by sex trafficking.
What would you walk across hot coals for?
Better laws and services for all domestic sex trafficking victims.
What LGBT stereotype annoys you most?
That if you're bi you're confused or it takes three drinks and then you're bi.
What's your favorite LGBT movie?
"The L Word." I know it's a TV series instead of a movie, but hey!
What's the most overrated social custom?
Saying sorry all the time when it's not appropriate.
What trophy or prize do you most covet?
The Frederick Douglass Award for saving myself and more than 500 victims from sex trafficking.
What do you wish you'd known at 18?
That I had something to say even when I thought people weren't listening.
Why Washington?
I love the diversity!
Higher interest rates shouldn't deter you from buying
If you have the means to purchase, then do it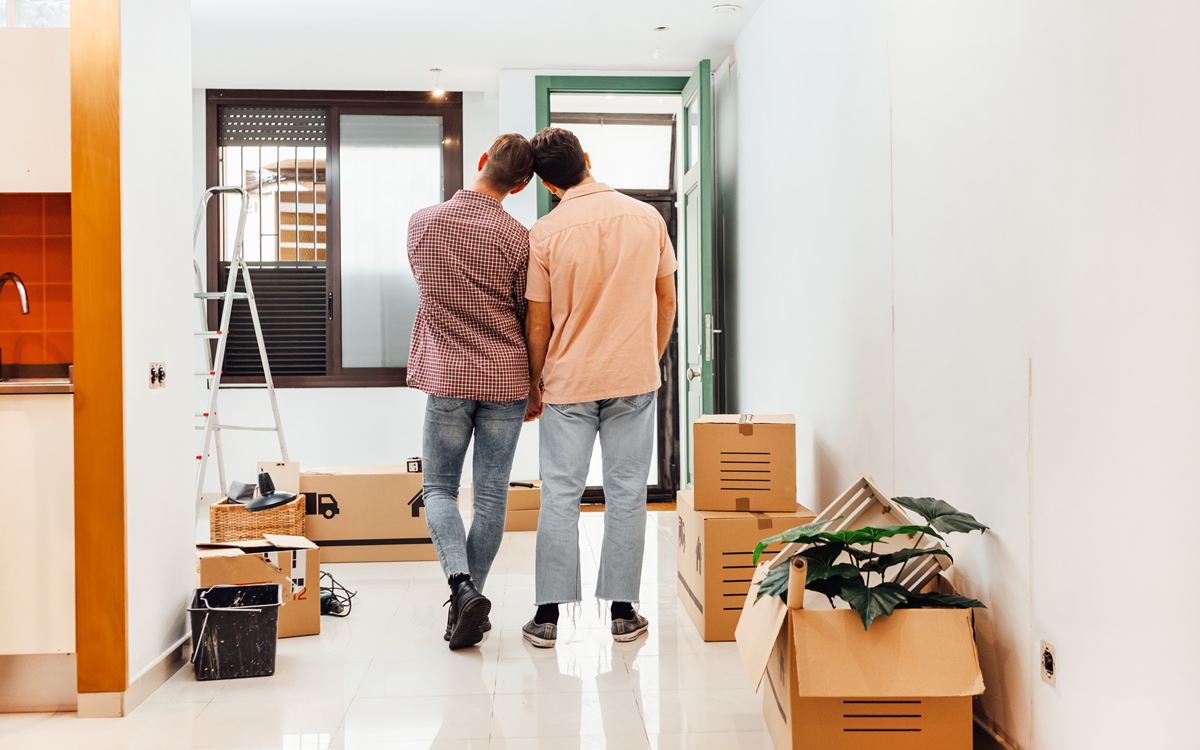 One of many hard-hitting questions I get asked as a real estate agent is, "What's the current trendy paint color." I also get asked about the current market conditions and if it's a good time to buy. I prefer to always answer the "is it a good time to buy" question as that is a much more simple question to answer.
I know, you must be thinking, there are so many deciding factors that go into if it's a good time to buy, some of which might be, the current supply, demand, interest rates, job security, space, etc. I would agree, there are several items that go into deciding if it's a good time to buy – but the most important is if it is a good time to buy for you. Does it make sense for you? YOU are the one buying the piece of real estate, not the supply and demand, not the market, not the interest rates, you. If you are in a position to purchase a home then you should purchase a home.
I am a firm believer in controlling your "controllables." If you are at a point where you have an appropriate amount of funds at your disposal, you have found a home of interest, and all other things are pointing in that same direction, then buy the home.
"Yeah right Justin, well what about the interest rates, going over asking and the lack of supply?" Well, to that I say — buy. If you have the means to make this purchase and it makes sense to you in this current moment – buy the dang house! Controlling your "controllables" is super important in life as well as in real estate purchases. This is not just some fly by the seat of your pants purchase. This is likely the most expensive purchase of your life. If you have the means to purchase, then do it.
There are always items within owning real estate that may go up or may go down – think about it. Do you think that when your parents purchased their house 40 years ago that their property taxes have remained the same? Or that condo fee – do you think that doesn't increase every few years? These items are out of your control. The only thing you have control over in the home buying process is your ability to say YES! The current interest rates — for sure they are higher than when you were looking to buy a home a year ago and dragged your feet and now here we are. However, what goes up must come down. These rates won't continually rise and if you buy a home today at a higher rate and in a year the rate decreases, then refinance your loan and lock in a lower rate. Just because you buy today at a higher rate does not mean that you will have to keep that rate for the life of the loan.
Again, I will reiterate: The time to buy a piece of real estate is when it makes the most sense to YOU. You are the one buying the home. If you have the means to purchase a piece of real estate, make an investment in your future, instead of throwing rent money down the drain and supporting someone else's investment dreams – control your controllables and purchase that piece of real estate you've been wanting. Don't wait for rates to go down — make a sound decision, if it makes sense for you, and refinance the rate at a later date. A year ago you were afraid of buying due to the bidding wars. Now rates are higher and scaring you off again. If you have the funds and are ready, willing and able to purchase, then do so, and do so with confidence.
Justin Noble is a Realtor with Sotheby's international Realty licensed in D.C., Maryland, and Delaware for your DMV and Delaware Beach needs. Specializing in first-time homebuyers, development and new construction as well as estate sales, Justin is a well-versed agent, highly regarded, and provides white glove service at every price point. Reach him at 202-503-4243,  [email protected] or BurnsandNoble.com.
5 tips for buying property in Rehoboth Beach
Local Realtors offer advice for navigating real estate boom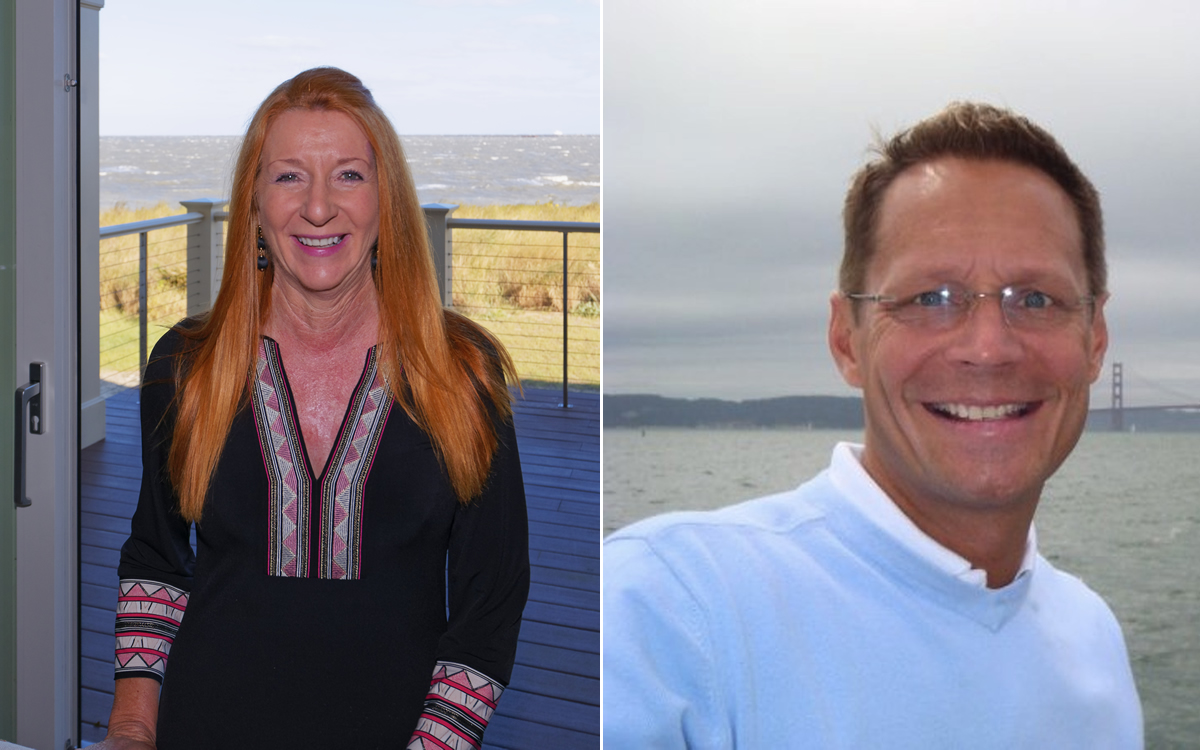 The pandemic has sent real estate prices soaring to unprecedented heights as more and more buyers look to secure properties. The trend has proven especially strong in beach towns and second home markets — with Rehoboth Beach, Del. no exception.
The Blade spoke with five local Realtors and asked for their tips for buying property amid a boom in the Rehoboth Beach real estate market.
Tip 1: Find a compatible Realtor
The pandemic has been a period of widespread uncertainty. For buyers, this means that staying up-to-date on the real estate market's conditions and the availability of properties is all the more important, because they can change every day, said Lee Ann Wilkinson, CEO of The Lee Ann Wilkinson Group of Berkshire Hathaway HomeServices Gallo Realty.
Russell Stucki, a Realtor with RE/MAX Realty Group Rehoboth, added that it is helpful to have a Realtor with year-round experience in the area, as they will be better informed about the market as a whole.
Once you have a Realtor, it is important to communicate what you want so they can approach the market with your interests in mind, Wilkinson added.
"That's number one, find a really good Realtor who can represent you and knows what you're looking for," she said. That way, when "property becomes available, you are notified immediately and can be competitive with other buyers."
Tip 2: Get pre-approved for a loan
In the current real estate market, it is important that buyers enter the process of looking for a property prepared, said Chris Beagle, a Realtor at Berkshire-Hathaway-Gallo Realty. For those not paying in cash, this includes obtaining a pre-approval letter from the start that indicates a lender is willing to provide you the funds required to close on a purchase.
"Too often people wait and then find a property and go in the reverse order," preparing their financial documents afterwards, Beagle explained. In the current market, "time is of the essence."
"Be prepared to have very few if no contingencies in your contract, like inspections and financing," Wilkinson added. "That doesn't mean you have to have the cash to buy the house — it just means that you have to be able to prove you can buy the house without being contingent on financing."
Tip 3: Act quickly and decisively
With so many different people looking to buy properties in the Rehoboth Beach area, it is important to make decisions as soon as possible, said Andrew Whitescarver, a Realtor with RE/MAX Realty Group Rehoboth.
"The best advice I can give a buyer is: If you see a house online you are interested in, do not wait until the weekend to come see it. The house will be gone," he explained. Instead, "schedule a virtual walk through" as soon as you can.
If you are ready to make an offer on a certain property, "make a clean offer with an escalation clause" for it to remain competitive with other buyers, Whitescarver added.
"This is not a sleep-on-it market. You have to act quickly and decisively," agreed Joe Sterner, a Realtor at Keller Williams Realty. "If you want something, you're going to have to be a little aggressive. This is not the market where you can bid … under the list price."
While there might be some room for price negotiation on properties that have been listed for more than 10 days, "you have to go into it expecting that you're going to be paying at least list price" for recently listed homes.
Tip 4: Keep your options open
With properties selling quickly, it is important to be flexible with what you are looking for if you are buying on a budget, Wilkinson said. By "looking outside of the box," you can "broaden your expectations so you can have more properties that would work for you," including those that did not sell immediately and can be purchased at a better price.
"It's a seller's market," Stucki added, making it potentially harder to find an exact match because "we have limited inventory."
"Look at those things that maybe aren't what everybody else is looking at, and see how you can make them work for you" without getting caught up in specific "contingencies" that might make securing a property less realistic, Wilkinson suggested.
Tip 5: Don't lose hope
Although navigating such a heated market can be daunting, especially for first-time buyers, Beagle noted that it is important to stay invested and focus on securing a property that works for you.
"It does become frustrating for buyers … because a home purchase is an emotional process, and people become emotionally attached to a property and get their hopes up," he said. Despite the challenges, "it's a learning process" which "inexperienced buyers have to go through" in order to get what they want, requiring a level of commitment, he explained.
While the future of the Rehoboth Beach real estate market is uncertain, Stucki pointed to some changes the city has seen over the course of the pandemic that have proven beneficial.
"As far as the area is concerned, we've grown and diversified. We've experienced an influx of creative talent with all the different varieties of activities, entertainment … (and) art," he said. Moving forward, Stucki expects Rehoboth Beach properties "will continue to maintain or exceed" their current values.
But Sterner added that, although there is still a housing boom, the market is "slowing down" some, which might help new buyers enter the market.
Beagle noted that this year is an election year for the state, and periods of uncertainty like election seasons are not historically "favorable for the market."
He added that he is unsure how sustainable the current market is. "I don't know that the industry could continue to sustain itself with the rapid increases in value that we've experienced over the last two-and-a-half years," he said, predicting some level of "stabilization" in the market.
Beagle offered one final piece of advice: "If we've learned nothing else these last couple of years, expect the unexpected."
How much home can I afford with rising interest rates?
Put your best foot forward when making an offer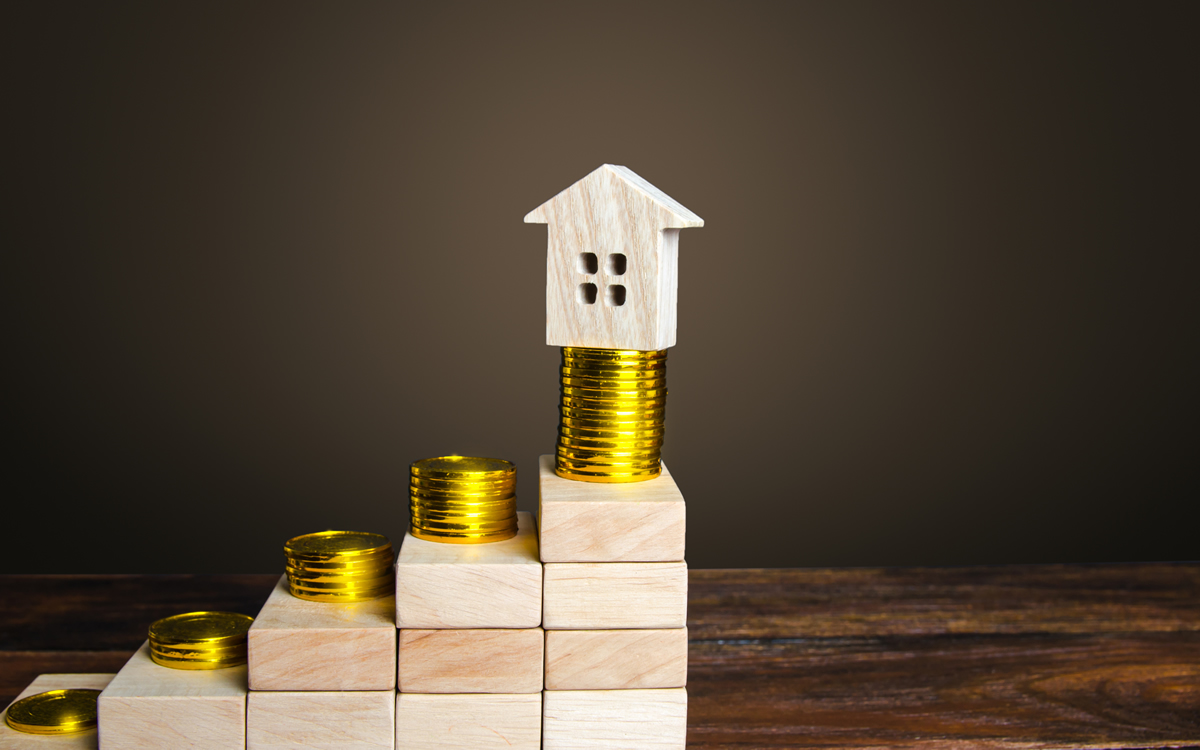 For many, purchasing a home is a significant, exciting expenditure. It's one of the biggest financial decisions many people make, and it's one that is worth considering carefully. Often, in a market as competitive and fast-moving as the current one, homebuyers find themselves looking at potential homes and realizing that a highly competitive offer may be necessary. There are often stories of bidding wars and multiple offers being made on available homes in a matter of days.
While that may not be the case forever, what will remain true is that most homebuyers want to put their best foot forward when making an offer. Most buyers want to find a home they love, that they can bid on competitively, and that they can afford if they end up being the chosen buyer. This begs the question – what type of offer is reasonable to make given your financial circumstances? How much home can you afford? These are important questions to ask.
A closer look at the calculations
Determining how much you can comfortably spend on the mortgage for a new home while still meeting all of your other existing financial obligations is an important calculation to make ahead of time. After all, purchasing a home is a decision that can significantly impact your financial situation, so you want to be sure that you're fully informed and that you feel confident in the choice you make.
Often, the rule of thumb where mortgages are concerned is that you can "afford" a mortgage that is around 2 to 2.5 times your income. A mortgage payment is typically made up of four primary components – principal, interest, taxes, and insurance. It is important to consider each of these components when determining the total amount of the mortgage, and what percentage of your annual gross income will go toward that payment. Often called the front-end ratio, or mortgage-to-income ratio, you'll want to consider that percentage and usually seek to secure a mortgage payment that does not exceed roughly 28 to 30% of your annual gross income. Considering the numbers is only a part of the picture, however.
Looking beyond the numbers
Making this decision is not always strictly a matter of numbers and calculations. It also involves carefully considering your priorities and preferences and truly making a decision that you feel will give you the freedom to live in a home that you love and enjoy, while also continuing to maintain the lifestyle that you love. Determining how much house you can afford will depend on a variety of factors, including:
Your loan amount and the term of years over which your mortgage will last;
Your income;
Your total monthly expenses;
Any taxes you might be required to pay, property or otherwise;
Current mortgage rates and estimated closing costs;
Any homeowners' association fees;
Any other relevant factors that you determine should be considered in consultation with a trusted agent.
After considering all of these factors, be certain to keep in mind that it's also important to be realistic as you make your decision about what you can comfortably afford. Don't underestimate your monthly expenses. It may not be helpful to tell yourself that you'll cut back on leisure spending if you don't think you really will, or to underestimate what you might need in an emergency fund for unexpected events. Doing so can often leave you in a difficult spot where debt can accumulate quickly. If anything, it's best to overestimate your expenses so that you have some breathing room in your budget.
We're here for you
Wherever you are in the real estate process – if you're searching for the perfect home to buy, considering whether now is the time to sell, or anywhere in between – at GayRealEstate.com, we're here for you. We are passionate about connecting LGBTQ buyers and sellers across the country with talented, experienced, and LGBTQ-friendly real estate agents who know and love the communities in which they live and are ready to help you calculate just how much home you can afford, and connect you with a top LGBTQ+ mortgage lender for prequalification. Having the right agent can make all the difference to your real estate experience, and we want it to be the very best it can be. If we can help you, visit us at GayRealEstate.com today to get connected and get started. 
Jeff Hammerberg is founding CEO of Hammerberg & Associates, Inc. Reach him at 303-378-5526 or [email protected].