Log Cabin endorses Mara
Republican hopeful for Council seat emerges as rival to gay-backed Dem candidates

The D.C. Chapter of Log Cabin Republicans, an LGBT political group, voted unanimously on Wednesday to endorse GOP candidate Patrick Mara in the city's April 26 special election to fill an at-large seat on City Council.
Mara, a member of the city's board of education from Ward 1, expressed strong support for LGBT rights, including same-sex marriage, in an unsuccessful race for a D.C. Council seat in 2008 and in his successful school board race last year.
"Patrick is an amazing candidate and a great friend not only to Log Cabin, but also to the entire LGBT community," said Log Cabin D.C. President Robert Turner II.
Although Turner didn't mention it in a Log Cabin press release announcing the Mara endorsement, Mara has surfaced as one of the lead rivals to Democrat Sekou Biddle, considered by most pundits as the frontrunner in the nine-candidate race for the at-large seat.
Biddle has the backing of most of the city's establishment politicians, including Mayor Vincent Gray and D.C. Council Chair Kwame Brown (D-At-Large). He also received the endorsement of the Gertrude Stein Democratic Club, the city's largest LGBT political groups, and is backed by many of the city's prominent LGBT activists.
"He is the only candidate who actually testified in support of bringing marriage equality to the District," Turner said of Mara in the Log Cabin press release. "Recent events have shown that the Council needs a watchdog looking out for taxpayers, and we believe Patrick Mara will provide that oversight."
Robert Kabel, the openly gay chair of the D.C. Republican Committee, called Mara "the only candidate for the April 26 special election who has a proven record on gay and lesbian issues." He noted that Mara "vigorously" lobbied Republican members of Congress last year against a Republican proposal to overturn the city's same-sex marriage law.
Gay Democrats backing Biddle note that Biddle expressed strong support for the city's same-sex marriage law as it moved through the City Council for approval in 2009 and has been an outspoken backer of LGBT issues on the school board.
But they acknowledge that Biddle could be hurt by his endorsements from Gray and Brown following the sensational revelations over the past two months that media reports have labeled as scandals swirling over the heads of Gray and Brown.
Brown's request for, and his decision later to return, two city funded and "fully loaded" Lincoln Navigator vehicles for his use as Council chair drew widespread criticism from voters in all parts of the city.
Gray, meanwhile, has come under investigation by the U.S. Attorney's office over allegations that a top official in his election campaign allegedly paid another candidate to denounce Mayor Adrian Fenty, Gray's main rival in the election, at candidate forums across the city.
Gray's mayoral staff later hired the rival candidate, Sulaimon Brown, for an $110,000 city job before firing him from the job when news surfaced that Brown had a past record of more than one arrest, including an arrest for an assault charge that was later dismissed. Other allegations surfaced that high level officials in Gray's new administration hired relatives to fill various city jobs in a possible violation rules prohibiting nepotism.
Mara's campaign initially seized on the scandals surrounding Gray and Kwame Brown, with Mara calling on voters to elect an "independent voice" to the Council to monitor what his campaign called an out-of-control Democratic political machine.
But Mara faced ethics questions about his own campaign when the D.C. Board of Elections and Ethics earlier this month disclosed it had discovered at least 160 forged signatures on Mara's nominating petitions required for placement on the ballot. Board officials said the forged signatures were found on petitions turned in by petition circulators who were paid for their services by the D.C. Republican Committee.
Although the city's election law gives the election board authority to disqualify all nominating petitions if some are "tainted by fraud," the board ruled that Mara submitted more than 3,000 valid signatures needed to place him on the ballot, and that he should not be penalized for the actions of the paid circulators.
With Mara's placement on the ballot confirmed, his supporters – both gay and straight – are hoping he can put together a winning coalition of moderate and progressive Republican and independent voters that will outnumber the voters Biddle must obtain in a field of six Democratic candidates.
Biddle's supporters say his popularity among Democratic voters is much stronger than that of his Democratic rivals and he likely will receive enough Democratic votes to put him over the top.
Others note that voter turnout in special elections has always been very low, making the outcome unpredictable. If Mara can attract votes from gay Democrats and independents he might be able to pull off an upset victory in a close race, according to some political observers, even though Democrats outnumber Republicans among the city's registered voters by a margin of nearly ten to one.
Virginia Beach high school students stage walkouts to support transgender rights
City's school board approved policy to out trans students to parents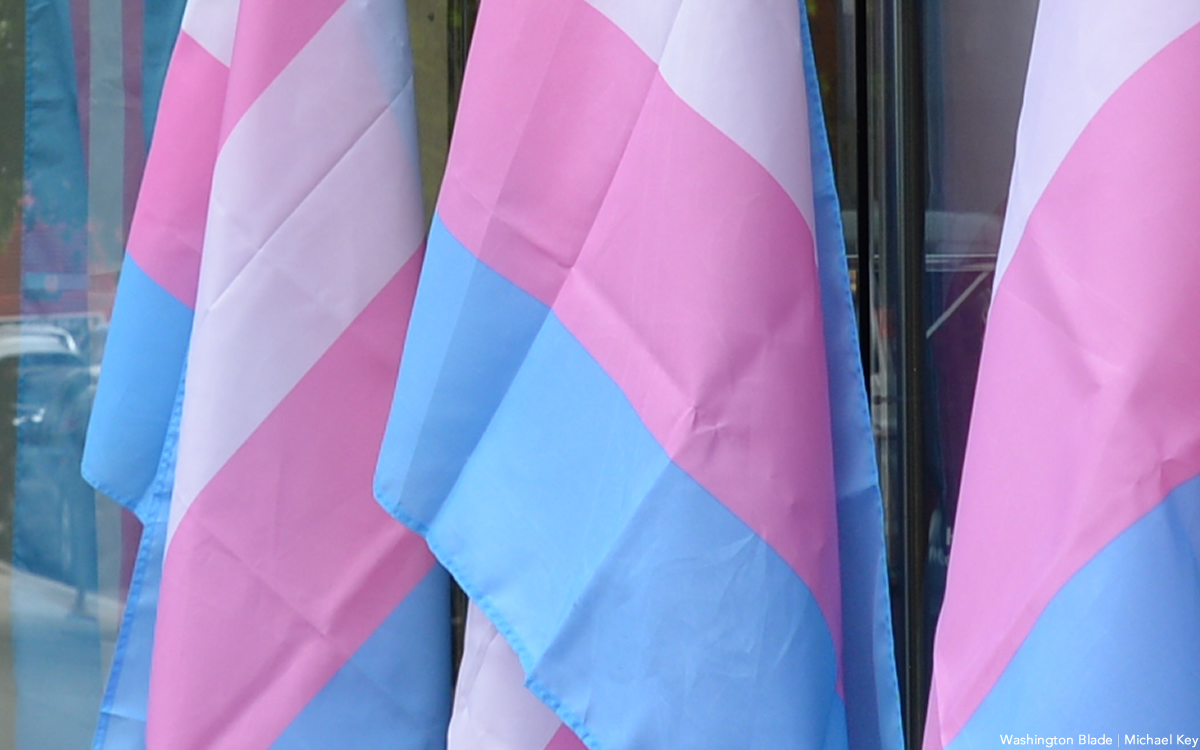 Students at five Virginia Beach high schools on Friday staged walkouts in support of transgender rights.
The walkout is in response to the Virginia Beach School Board potentially approving policy 5-31, which the Pride Liberation Project says will require schools to out trans students to their parents.
Students have been organizing walkouts across the state since Republican Gov. Glenn Youngkin earlier this year announced new guidelines for trans and nonbinary students.
"Students like me aren't going to be able to talk to our teachers if we're constantly worried about our school officials calling home to forcibly out us," AJ, a trans Kellam High School Student, told the Pride Liberation Project.
Pepco, Exelon announce $2.7 million in funding for four minority-owned businesses
'It's good business sense to bring more people to the table'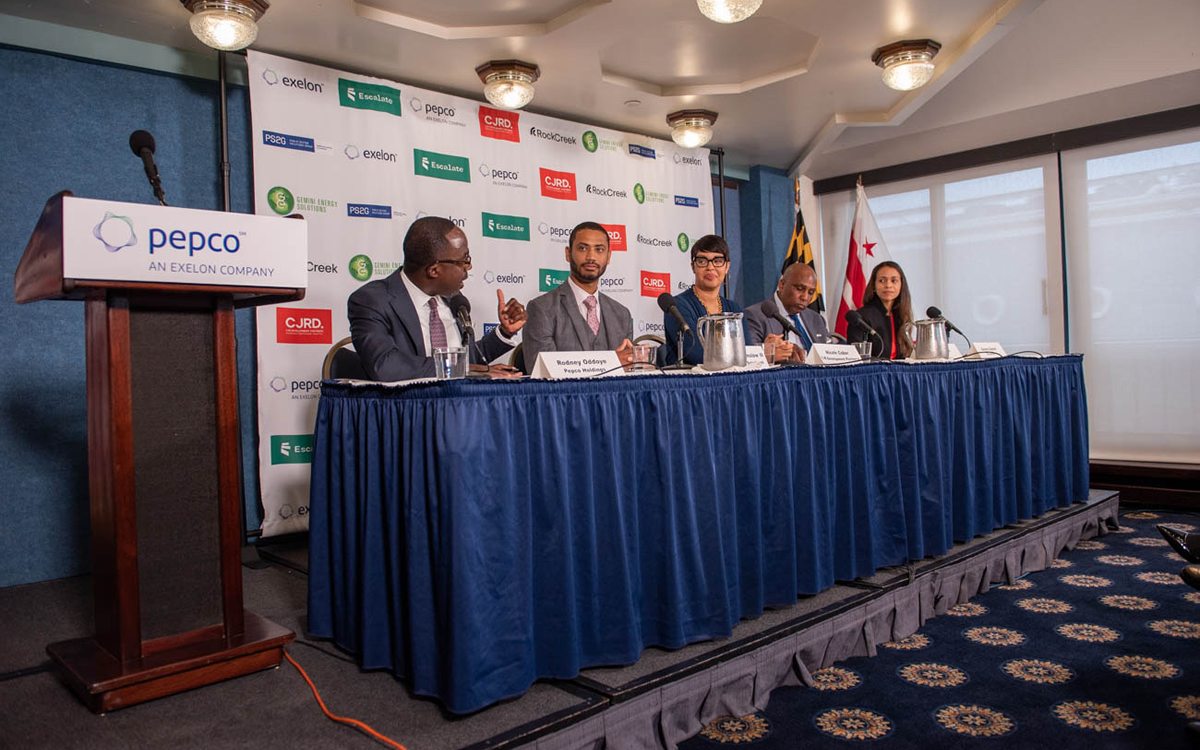 Pepco and Exelon announced a $2.7 million investment in four minority-owned businesses on Friday.
"Today's been a long time coming," said Pepco Vice President of Governmental and External Affairs Valencia McClure.
Pepco's parent company, Exelon, launched the Racial Equity Capital Fund (RECF) in 2022 to expand capital access to diverse businesses. This latest $2.7 million investment is just a portion of RECF's $36 million in funding.
At the announcement, D.C. Mayor Muriel E. Bowser spoke about the other ways Pepco and Exelon have "put their money where their mouth is" through their partnership with the D.C. Infrastructure Academy. She reported that all 22 of the residents that graduated from the program last week have a job offer from Pepco.
"We know that is not just a job, but a career," she said to the crowd's applause. "We know that working together, we can invest in D.C. residents, provide opportunity, and ensure that our D.C. businesses are a part of D.C.'s growing prosperity."
The four minority businesses that received funding were Gemini Energy Solutions, Public Sector Solutions Group, CJR Development Partners, and Escalate.
"It's good business sense to bring more people to the table," said fund recipient Nicole Cober, CJR Development's Principle Managing Partner.
Gemini Energy Solutions, which is Black owned, received $1 million, the most of the four companies. Its mission is to equitably scale energy efficiency to marginalized communities. For the founder and CEO Anthony Kinslow II, this investment means that he is able to get paid and advance the work of his organization.
"We are now able to accelerate the work in our software and technology development," he said. "What we were going to do in two years, we are now going to do in six months."
For Escalate, a workforce development platform focused on frontline worker retention, the funding means that it will be able to double the pay for frontline workers.
Public Sector Solutions Group CEO Darryl Wiggins emphasized that this investment was not just 'charity' work, but mission-driven work.
"The principle and the intent is greater than the money we receive," he said. Public Sector Solutions is Black owned.
Public Sector Solutions Group received a $600,000 debt investment; CJR Development, a minority and woman-owned small business, received a $600,000 debt investment; and Escalate, a majority Black and woman-owned company, received a $500,000 equity investment.
Exelon launched the RECF in partnership with RockCreek, one of the world's largest diverse-owned global investment firms, in 2022. The RECF expands capital access to diverse businesses so they can create more jobs, grow their companies and reinvest in their neighborhoods and communities, according to a statement from Exelon.
New RECF applications are accepted on a rolling basis. Interested businesses may apply online or contact RockCreek at [email protected] for more information.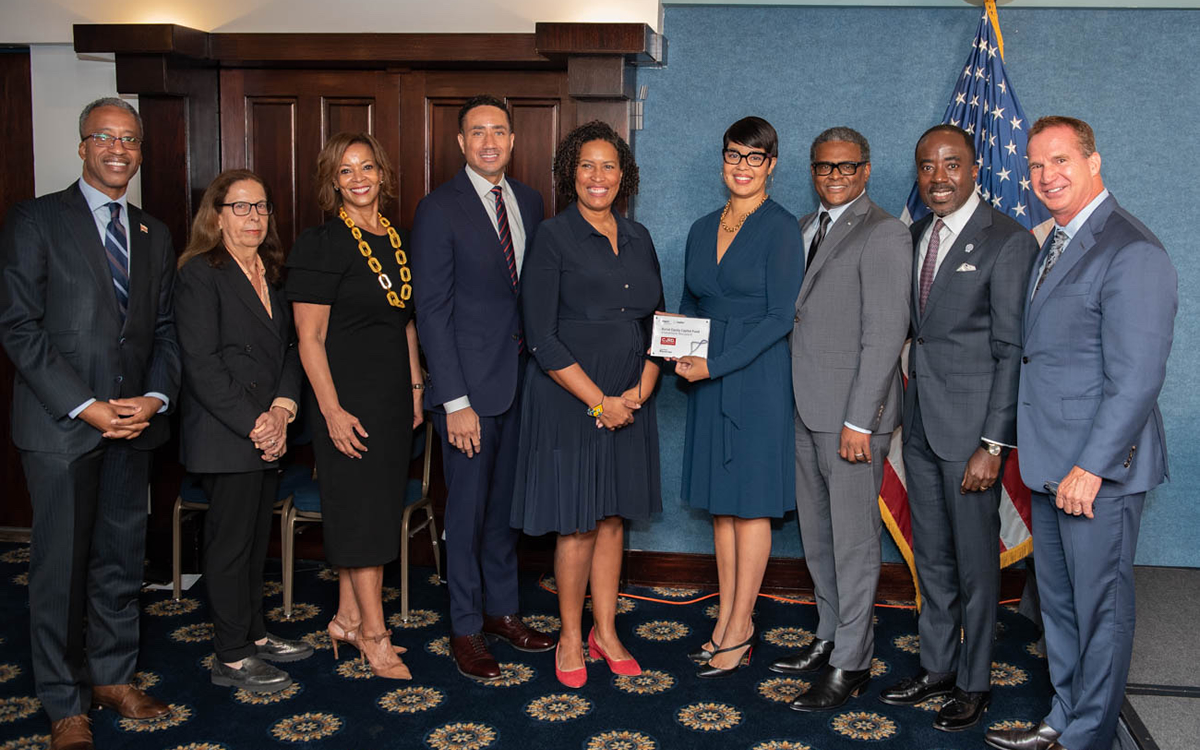 Comings & Goings
Armstrong recognized with Lifetime Achievement Award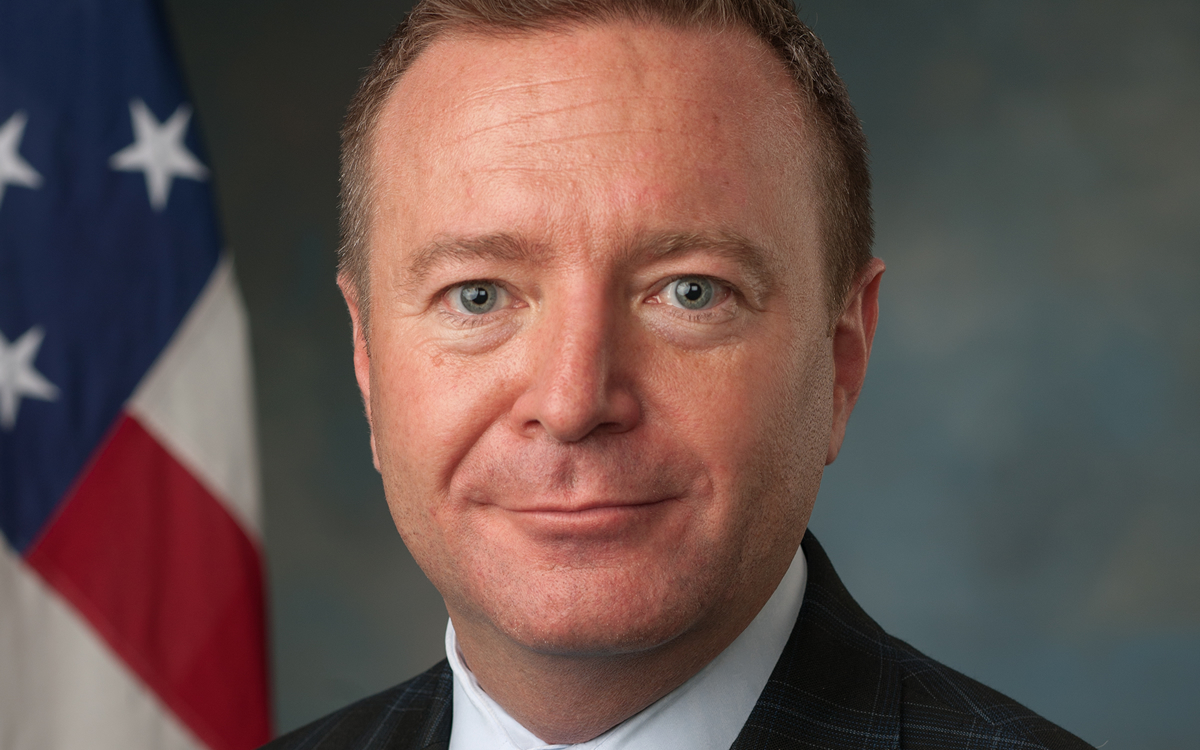 The Comings & Goings column is about sharing the professional successes of our community. We want to recognize those landing new jobs, new clients for their business, joining boards of organizations and other achievements. Please share your successes with us at: [email protected].
Congratulations to Lynden C. Armstrong on his Lifetime Achievement award from the Congressional Management Foundation in recognition of his exemplary public service in Congress.
Upon receiving the award Armstrong said, "This recognition is not just a personal achievement, but a testament to the unwavering dedication and hard work of colleagues and mentors who have been with me on this journey. I've dedicated my entire career to public service within the Senate, where recognition isn't the primary motivation for our work, making this recognition even more humbling." He is currently Deputy Assistant Senate Sergeant at Arms and Chief Information Officer.
Armstrong started his career with Sen. Pete Domenici (R-N.M.), where he rose to Deputy Chief of Staff in his more than 13-year stint. In 2004, during his tenure with Domenici, amid a debate on the Federal Marriage Amendment, Armstrong became a co-founder of the Gay, Lesbian and Allies Senate Staff (GLASS) Caucus. In 2014, he moved to the Sergeant at Arms CIO organization, where he established a new department within the CIO that was crafted to engage Senate offices in comprehending and harnessing technologies provided by the SAA.
Lynden has previously served as Chief Clerk on the U.S. Senate, Committee on Rules and Administration, and with the U.S. Senate, Joint Congressional Committee on Inaugural Ceremonies, as Deputy Inaugural Coordinator, 2012–2013. In that role among other responsibilities, he served as civilian liaison to the National Special Security Event Executive Steering Committee and subcommittees, including the Capitol, USCP, Crowd Management, Public Relations, Transportation, and credentialing, and as liaison to the Joint Task Force – National Capital Region.