D.C. small businesses face worst-in-nation obstacles
LGBT entrepreneurs disproportionately impacted

When local community activists gather to assess the political environment in D.C. and reflect on their efforts to attain LGBT legislative equality and legal protections, they celebrate the support received from the District's political establishment and the relative ease by which civil fairness and equity are achieved.
In contrast, when local community small business owners and entrepreneurs hang out together, they commiserate with one another regarding the legendary obstacles and seemingly incessant burdens of operating a commercial enterprise in Washington.
They do so with good reason.
Once again, D.C. has maintained its perennial notoriety as the least-friendly environment in the nation for the development and success of small business endeavors.
The latest annual survey and analysis by the Small Business and Entrepreneurship Council again ranks the District of Columbia dead last among itself and the 50 states when measuring governmental barriers to community enterprise and independent professional activities. This is the same embarrassing position our local political leadership has earned for as long as anyone can recall, and a distinction mirrored by other sources.
In its 15th annual "Small Business Survival Index: Ranking the Policy Environment for Entrepreneurship Across the Nation" released recently, the SBE Council's widely reported and well-regarded measurement based on 38 critical areas of government policy and government-imposed costs, D.C. occupies last place. In fact, as the report notes, if all measurements by which the 50 states are judged were included – some of which the study exempts D.C. due to its unique status – its ranking would shoot through the floor and register a far distance from the closest state jurisdictions with the worst rankings.
This harsh day-to-day operational reality for small business enterprises disproportionately affects gays and lesbians due to the significantly higher prevalence of our numbers engaged in entrepreneurial activities.
While difficult to quantify, it has been long and generally accepted that the LGBT community represents a higher per capita percentage than the general population of those engaged in small business ownership and operation, leadership roles in entrepreneurial enterprises, professional services employment, sole proprietorships, independent contractors, work in creative class industries and artistic endeavors, technical consultancies, personal services and a wide range of similar occupational categories.
The available statistical and anecdotal evidence suggests that this has been and continues to be the result of a higher proportion of gays and lesbians engaged in diversified professional paths due to factors such as a self-directed desire to operate outside of conventional norms, foregoing a traditionally truncated career advancement track historically outside of reach, pursuing lines of work that dictate or lend themselves to independent engagement, willingness to take on challenges and confront risk, and a ready-made community "village" requiring and encouraging its own internal consumer services and business supply environments.
The National Gay and Lesbian Chamber of Commerce (NGLCC) reports that an estimated 10 percent of the nation's LGBT consumers are themselves entrepreneurs and business owners.
For that reason alone, the D.C. government's hostile political culture and heavy-handed counterproductive policy posture thwarting small business development and a healthy private sector economic environment should be an issue of concern to our community and our advocates.
Of course, a shift in the historically self-destructive policies of local government leaders more eager to extract increasingly higher business and consumer taxes and fees and impose burdensome over-regulation of which they are ill-equipped to administer won't be easy or quick.
The D.C. Council's propensity for freewheeling and wasteful government spending has contributed to the current budget crisis and financial emergency. Plundering even more resources from community small businesses and diminishing the inherent benefits to the local economy has long proven easier than confronting their profligate ways.
Until our local government leaders reform these practices and grasp the implications of their all-too-eager reflex to hamstring indigenous enterprises with excessive regulation and taxation, the environment for entrepreneurial success won't improve.
Our community has a unique stake in the ability of local politicians to discern what truly drives local economic development, strengthens the economy, generates local jobs and creates enhanced amenities for residents as a result of policies expanding opportunities for success among local businesses.
Our message to them should be a simple one: stop killing the geese that lay all those golden eggs.
Mark Lee is a local small business manager and long-time community business advocate. Reach him at [email protected].
National Gay & Lesbian Chamber of Commerce Certifies Brown, Naff, Pitts Omnimedia, Inc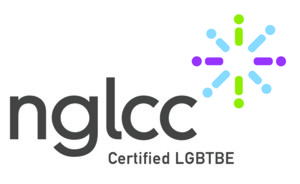 Washington, D.C. — Brown, Naff, Pitts Omnimedia, Inc, the parent company of the Washington Blade and Azer Creative, announced today it has been certified by the National Gay and Lesbian Chamber of Commerce (NGLCC) as an LGBT Business Enterprise. The NGLCC supports and advocates for diversity and inclusion for LGBT-owned businesses. With this certification the Blade's parent company joins more than 510 business and 134 corporate partners of the NGLCC.
Brown, Naff, Pitts Omnimedia, Inc. owns and operates the Washington Blade, the oldest and most acclaimed LGBT newspaper in the country. In 2012, the company launched Azer Creative, a full-service design firm. The company employs more than a dozen full-time LGBT staff.
"We are excited to become one of the 500 LGBT businesses across the country certified by NGLCC," said Lynne Brown, the Blade's publisher and a co-owner of the company. "The LGBT community has been part of our company from the beginning and we look forward to continue that for many years to come."
The Washington Blade was founded in 1969 and is known as the "newspaper of record" for the LGBT community both locally and nationally. Visit washingtonblade.com for more information. Azer Creative is a full-service graphic design firm based in Washington, D.C. Visit azercreative.com for more information. 
Vote now for the 2013 Best of Gay DC!
Choose in dozens of categories among hundreds of nominees, and make your voice heard!
Nominate the 'Best of Gay D.C.' now!
Dozens of categories cover all the best for LGBT Washington. Who deserves the prize this year?