Castro catastrophe
'We Were Here' offers first-hand accounts of AIDS horrors in San Francisco

There were angels in San Francisco.
But unlike in Tony Kushner's two-part Pulitzer-Prize-winning play about AIDS — "Angels in America," set in New York City in the mid-1980s — these angels were real people.
In the Kushner play, an angel descends to earth, as his fictional characters struggled with this unsettling new disease, the "gay cancer" as it was being called, an epidemic that seemed to spring from nowhere and then spread like a wicked wildfire.
In San Francisco it also struck like a bolt from the blue and purple unknown, its stigmata the purple-ish and dark reddish-blue marks of skin lesions — those herpes-like, cancerous tumors of Kaposi's sarcoma — that began to dot faces and limbs and torsos with an ugliness that was unmistakable and the cause unknown. Right-wing televangelist Jerry Falwell called the lesions, which were seen as the defining illnesses of AIDS in the 1980s, to be the signs of Satan's claim over sins of the flesh and God's punishment for those same-sex sins, demons of a heaven-sent plague upon homosexuality.
"For a group of gay men, so into physical appearance, this was a disease whose very physical manifestations were horrifying," says Daniel, one of the five people profiled in a new and deeply affecting documentary film, "We Were Here," a gut-punch of a feature-length film by producer-director David Weissman, about the coming of AIDS to the Bay Area, and the human havoc it wrought.
This film is truly a moving picture. Co-presented with Reel Affirmations, as part of the 25th Annual FilmFest D.C. (now through April 17), it is playing tonight and Saturday night at the Regal Cinemas Gallery Place, on 7th Street, N.W., near Verizon Center. Each showing is at 6:30 p.m. followed by town meetings to discuss the film and its ramifications today in D.C. where the disease still flourishes.
Each one of the five in "We Were Here" is a witness, a survivor, and haunted in some indelible way by what they saw. Four of them are gay men (Daniel, Ed, Guy and Paul), who each contracted HIV yet somehow survived. One is a straight woman (Eileen) who ministered to the patients, as a nurse who cared about them as human beings, not clinical case studies.
Like Eileen, who appears to be a modern-day Florence Nightingale, each one is an angel, each able to say, "we were here." Each is a survivor of the mysterious epidemic that moved through San Francisco in the 1980s with all the ferocity of an avenging angel, a grim reaper carrying off those who had sown such pleasure, but now so many of them faced death as a result.
Each is an eyewitness. At the skillful hand of filmmaker Weissman, who also earlier produced "The Cockettes," a documentary about the campier side of the Bay Area, the testimony of the five is heartfelt and eloquent, bringing the kind of emotion that only those who experienced it first hand can bring.
Daniel's voice is such an example. His voice is riveting, his gaze impossible to turn away from. He's a modern-day Ancient Mariner come to tell us of how wrong things can get when bad things happen to good people.
He recalls that tragic time when no one could comprehend what was happening, as the virus burned its way through the carefree, almost heedless hedonism that came to the Bay Area after Stonewall in 1969, when hippies flocked to the Haight Ashbury and gays to the Castro. For a time all was well. But it was the sexual romp before the gathering storm.
Paul, who found his early calling in political action working with Harvey Milk, says, "I came to San Francisco with nothing but my backpack and my boyfriend." He recalls that in the mid-1970s, "I believed that at that time in San Francisco there were nothing but crazy dreamers."
Daniel went, recalling that, "I always wanted to meet a blond surfer but I was still in the closet, but then I came out with a bang," in part spurred by being cast in the gay-themed play "The Boys in the Band."
One observer, appearing in the film, puts it bluntly about that era: "If you took a lot of young gay men and asked them, 'How much sex would you like to have?,' the answer was, 'A lot,' and the sense was, sex is good, and more sex is good," and after all, he adds, "We came to San Francisco to be gay." Ed, who moved to the city in 1981, is equally blunt: "I was always in relationships, but they were open … My sexual outlet was always the bath houses and it was fun."
But times were changing. In 1979, Harvey Milk was assassinated. In 1980, Ronald Reagan was elected president. The hopes and dreams of hippie hedonism didn't last. But then, says Weissman, who documents it with clinical detail from archival footage, signs of trouble began to appear.
"People were wasting, losing so much weight, [San Francisco's Castro neighborhood] looked like a concentration camp," says Daniel. "You almost had to turn away, it was just too scary." He felt haggard and haunted: "I was losing all the fat in my face and my butt — I would walk by a store window and jump, 'Who was that?' — I was skin and bones."
At times death came with startling swiftness. Eileen, who chose to care for AIDS sufferers and then to work on clinical trials seeking pharmaceutical relief of the worst symptoms, says that in the hospital where she worked, "People were coming in with a KS lesion one day and were dead 10 days later." Her own heart went out to them, but others shrank away in fear and ignorance, as some voices were raised calling for tattoos to be stenciled onto all persons diagnosed with HIV and some even called for packing them away into leper-like colonies.
"From the beginning," she says, "I just couldn't understand the homophobia that was going on and the fear of going into the [hospital] rooms."
"There was nothing that unusual in that people are of course going to die," says Ed, who speaks like a creative writer, a craft in which he earned a graduate degree. But in San Francisco, he says, "It's just that it happened in a targeted community, to people who were disenfranchised, separated from their families."   But then a kind of miracle happened when people like Eileen stepped forward, as well as gay men who were not infected. In Ed's words, "A whole different group of people stepped up and became their families."
They got involved. Eileen joined ACT UP. Daniel fought his way back from depression and worked on the Names Project, which made the AIDS quilt.
Each of five was chosen, says Weissman, because they had a special story to tell, and the film delivers what they have to say with an emotional wallop. But more than that, he admits, "The city is also a character" in the film, which he calls "Very personal to me" and "a love letter to San Francisco," where after some years living in Portland, Ore., he is now based. A commercial release is planned for later in the year.
Weissman, who is gay, was born in 1954 in Los Angeles, and never went to college, he explains, because he "lived through the hippie times." He got into filmmaking in his late 20s. He says it was "something on the spur of the moment." He took coursework at the City College of San Francisco, but says at first he never thought of himself as a documentarian. Instead, he produced a series of short comedies until finally, after "a moment of unexpected inspiration," he made the 2001 acclaimed documentary, "The Cockettes," about the Bay Area's legendary theater troupe of hippies and drag queens.
"Some people worry that seeing a film like this will be a downer," Weissman says. "But that's definitely not the case. Instead, it's a cathartic experience, healing and empowering."
"Especially for young gay men today, who don't know very much about our history," Weissman says the film opens "a window about how we got where we are today, and the resilience our community has shown in the face of terrible adversity."
Other gay-themed films slated for fest

The Washington, D.C. 25th annual international film festival event comes alive this week overflowing the Historic Lincoln Theatre on U Street, AMC Mazza Gallerie, Regal Gallery Place at Verizon Center on 7th Street N.W., the Landmark E Street Cinemas, the Avalon and other venues through April 17.

"We know for sure that people in D.C. are interested in films other than Hollywood films," says Tony Gittens, who founded the festival in 1987.

Themes include "Justice Matters," a cluster of films focusing on social justice issues; Global Rhythms, a special section of music films; Short Cuts, eight films less than feature length from around the world; and "Lunafest," nearly 90 minutes of short films for, by and about women. Tickets for most films are $11, he says, and shows tend to sell out, so buying tickets online is the smart bet.

For a complete list of films and events, which include "freebies" for children and seniors, and to purchase tickets, visit filmfestdc.org or call 888-996-4774 from 10 a.m.-6 p.m. Monday through Friday and from noon-5 p.m. on weekends. Tickets may also be purchased at the theater on the day of the show, with the box office opening one hour before the venue's first screening of the day.

In addition to "We Were Here," three others have LGBT appeal:

"Circumstance" ("Sharayet") in Persian with English subtitles 9 p.m. tonight and 6 p.m. Saturday at Regal Cinemas Gallery Place. Directed by Maryam Keshavasrz, this joint French-Iranian-USA production won this year's Sundance Film Festival audience award. A young Iranian girl, still in her teens, Atafeh, and her best friend Shireen, experiment with mutual sexual attraction amid the subculture of Tehran's underground art scene and face familial disapproval.

"For 80 Days" ("80 egunean") in Spanish with English subtitles co-presented with the Embassy of Spain at 7:30 p.m. Sunday and 8:30 p.m. Monday at the Avalon Theatre, 5612 Connecticut Ave. N.W. Directed by Jon Garano and Jose Maria Goenaga, this Spanish entry depicts two women, one of them lesbian, who were best friends in youth, who meet again by accident 50 years later.

"Loose Cannons" ("Mine Vaganti") in Italian with English subtitles screens at 9 p.m. tonight and 7 p.m. Saturday at AMC Mazza Gallery, 5300 Wisconsin Ave. N.W.

Directed by Ferzan Ozpetek, the films depicts a large, eccentric family whose patriarch puts pressure on the two sons, who are gay, to follow in the family business.
Renovations in the time of COVID
Clean and de-clutter your home before listing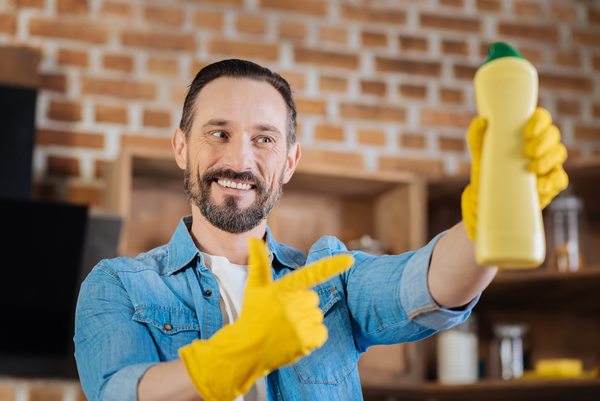 What do I need to do to make my house pretty and ready to sell in the time of COVID?  Some people are telling me that I don't have to do anything, that it is a sellers' market. Well, maybe. Do you know your market? Do you know the idiosyncrasies of your market? In many places, homes are flying off the market "as-is." But in many places a much more nuanced home is getting the attention.
I am seeing more movement in the single-family home market. So, a seller might get by with doing basic repairs and some sprucing up/de-cluttering to get their house ready for the market. Then again, you never get a second chance to make a first impression, so when in doubt, clean it out. (Paint it out, stage it out, etc.)
If you want to do renovations, you might want to get estimates from multiple sources, and see who gets you the best deal. I am hearing some stories that there is a backlog in the supply chain for hardwood and some other materials. Also, many contractors are booked up right now, or have been scheduled to get work done for months now. If timing is going to be an important part of the puzzle, you might want to double check that the work can get done when you need it to be done, especially if you live in a building where you have to get permission to use elevators, do work between certain hours of the day, etc.
At the very least, find a good house cleaner to get in and do a good job on the type of cleaning that is not done on a normal basis. For many reasons. In the time of a pandemic, cleanliness is almost the number one thing people are looking at. Also, we all know that the carpets get vacuumed, the windows get cleaned, and the shelves get dusted. But what about deep in the corners and under the counters and in the air vents and filters?
That being said, there seems to be a shortage of homes on the market right now for the amount of buyers that are looking. A lucky seller right now might not have to do a total renovation and might want to leave some decisions to the next buyer, but I would still advise that they err on the side of cleaning, de-cluttering, and getting it photo ready to maximize their return on their investment.
Joseph Hudson is a Realtor with The Rutstein Group at Compass. Reach him at 703-587-0597 or [email protected].
Real estate opportunity still knocking
Short- and long-term benefits for both sellers and buyers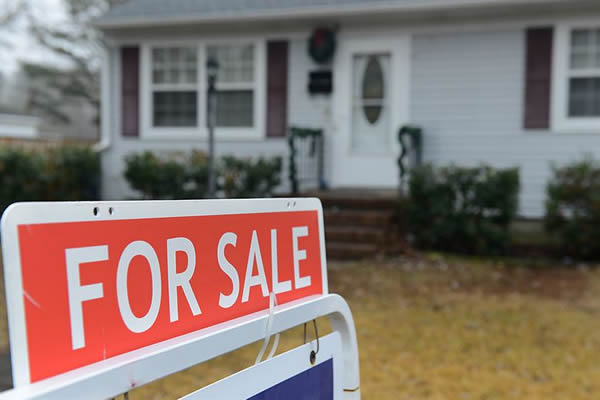 The last year has been challenging across the board, but one area that has continued to thrive is the real estate market.
Low interest rates and a year filled with unique changes have prompted people to think differently about where they live – and they're taking action. As of late, the housing market is chock full of opportunities for both sellers and buyers. Regardless of whether one is taking the leap into homeownership for the first time or prepping to downsize for retirement, this is a market anyone and everyone should consider tapping into.
There has never been a better time to sell your home than right now. Thanks largely to low interest rates, buyer demand continues to soar. At the same time, inventory is historically low as many would-be sellers have opted to stay put in the last year. According to the latest Realtors Confidence Index Survey by the National Association of Realtors (NAR), the average house is now receiving 4.1 offers after just 20 days on the market. Buyers are clearly eager to purchase, and because of the shortage of inventory available, they're often entering bidding wars. This is one of the factors keeping home prices strong and giving sellers leverage in the negotiation process.
Homeowners who are in a position to sell shouldn't wait to make their move. As our world inches closer to normal, more inventory will be hitting the market soon. By listing this spring, you will get your house on the market when conditions are still most favorable. With low inventory and high buyer demand, homeowners can potentially earn a greater profit on their houses and sell them quickly in the fast-paced spring market. Not to mention the opportunity to get by with that older water heater and home systems at large. Many buyers in this area tend to waive contingencies on their offer, clearing the path to a smoother and quicker closing.
While the challenges for buyers are very real, there is one massive factor to keep buyers motivated: interest rates. We're continuing to see historically low averages in interest rates, and those rates are only projected to tick back upwards in the coming years. Last year saw interest rates come significantly down, and we're still seeing an average of 3% on 30-year fixed-rate mortgages. Compare that to just three years ago when we were a whole 1.5% higher with averages of 4.5%.
With low interest rates nationally and the D.C. area's strong home value appreciation rates, the investment of homeownership is a real possibility for more people. Over the span of the next five years, homeowners in the District are presented with a great opportunity to grow their net worth by more than $100,000 based on the current average sales price of $699,732 and projected rates of appreciation over the next five years. These conditions won't last forever though, so take advantage of the opportunity when you can.
After a year of shifting sands, the housing market has emerged stronger than ever – with some unusual quirks. Opportunity is lending itself to short- and long-term benefits for both sellers and buyers. If your situation allows, this market may provide uniquely profitable opportunities for your real estate transaction. For more information or to talk about buying or selling real estate, give me a call at 571-439-2515.
Zach Twigg is a licensed Realtor in D.C. and Virginia with Bediz Group, LLC at Keller Williams Capital Properties. Call or text him at 571-439-2515, email him at [email protected], or follow him on Instagram and Facebook
How and why to build a raised garden bed
Accessibility, ideal soil conditions guarantee success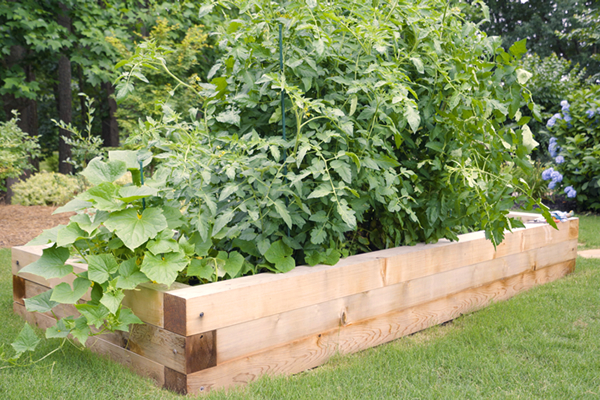 Fairly easy to construct and even easier to maintain, raised garden beds are a great way to raise plants and vegetables in the comfort and convenience of your backyard.
In a recent episode of the Exmark Original Series, "Done-in-A-Weekend-Extreme," landscape designer and show host, Doug Scott, spoke to organic gardener Joe Lamp'l of "Growing a Greener World" about the ins and outs of raised garden beds.
Here are some of the top insights and tips Lamp'l shared.
• Why use raised garden beds? A raised garden bed can help facilitate the ideal growing environment, as most people don't have that perfect soil naturally in their yard. Their accessibility makes them easier to work in and maintain. Plus, they're a nice architectural design element in any landscape.
• What's the ideal size? The main rule of the thumb applies to width. The bed should be no wider than 4 feet, as you never want to compact the soil when working. Length however, is based on personal preference and needs. As far as height is concerned, you want the roots to be able to grow out and down as much as possible — 6-inches at minimum. While 12-inches is common, anything higher is a bonus.
• What materials work best? Treated lumber is the most readily available and economical material and will likely last the longest, however, being an organic gardener Lamp'l prefers untreated hardwood, as it lasts almost as long and doesn't contain chemicals. Other materials you have around the home and yard, such as rocks, old tubs, etc., can work too.
• Where's the best location? Build your raised garden bed on level ground, in full sun exposure near a water supply.
DIY Instructions:
To build a 10-foot x 4-foot x 18-inch raised bed, you'll need:
• Nine 6-inch x 6-inch x 12-foot cedar timbers
• Tape measure, t-square and marking pencil
• A saw and extension cord
• One box of 10-inch heavy-duty exterior wood screws
• Ten 24-inch x 1/2-inch rebar stakes
• Twenty 10-inch galvanized timber spikes
• Sledgehammer
• Impact drill and long drill bit
• Level
• Hammer
• Shovels
• Hardware cloth, wire cutters and fence staples
• Work gloves, safety glasses and ear plugs
• Wheelbarrow (to transport soil)
1. Begin by cutting six, 6 x 6 timbers, each measuring 10-feet 6-inches in length. And six, 6 x 6 timbers, each measuring 4-feet 6-inches in length. Drill rebar holes in each timber.
2. Once the first layer of bed has been placed, leveled and squared in your desired location, fasten the corners using 10-inch wood screws. Secure the entire layer to the ground with 10 pieces of rebar.
3. Place the second layer of timbers, staggering the corners and fastening them with wood screws. Secure this layer to the first with ten 10-inch galvanized spikes.
4. Install galvanized cloth to prevent burrowing pests from eating earthworms and destroying plants.
5. Place the third layer of timbers (following above directions.)
6. Fill with soil and plants.
For more tips and complete build instructions, check out "How to Build Raised Garden Beds" by visiting Exmark.com/backyard. Exmark's Backyard Life is part of a unique multimedia destination with a focus on helping homeowners make the most of their backyard. There you can also access other series, including "Prime Cuts" and "Dream Yards."
For an amazing crop this season, take a cue from the professionals and build a raised garden bed for best results.