Service chiefs: 'Don't Ask' repeal proceeding smoothly
Military leaders testify before House committee Thursday

The military service chiefs testified on Thursday that "Don't Ask, Don't Tell" repeal implementation was proceeding smoothly and that they don't anticipate major problems with moving toward open service in the long term.
In a hearing before the Republican-controlled House Armed Services Committee, uniform leaders of the military services said "Don't Ask, Don't Tell" repeal implementation was proceeding in a way that they felt was favorable.
The chiefs of the Navy, Marine Corps and Air Force — Chief of Naval Operations Adm. Gary Roughead, Marine Corps Commandant Gen. James Amos and Air Force Chief of Staff Gen. Norton Schwartz — spoke on behalf of their services while Army Vice Chief of Staff Gen. Peter Chiarelli represented his service.
Many of the service chiefs — especially Amos, who said he feared open service could be a distraction that could cost Marines' lives on the battlefield — voiced opposition to legislative action to end the anti-gay before law last year before Congress took action to pass allowing for repeal.
However, following the passage of repeal legislation, each of the chiefs committed to working toward repeal and issued guidance on implementing open service to their subordinates — a sentiment they voiced in testimony before the committee.
Roughead, who was among the chiefs to favor "Don't Ask, Don't Tell" repeal last year, said he doesn't think repeal would have a measurable impact on the Navy.
"The United States Navy can successfully implement a repeal of the law," Roughead said. "Combat effectiveness is what we provide the nation and repeal will not change who we are or what we do."
Roughead said he's established July 1 as time for when the Navy will be complete training for open service and said the service is on track to achieve that goal.
Amos noted that despite his earlier opposition to repeal, he issued guidance to the Marine Corps on the path toward open service and created a video to prepare Marines for "Don't Ask, Don't Tell" repeal.
"I'm looking for issues that might arise specifically coming out of the … training, and to be honest with you, chairman, we've not seen it," Amos said. "There's questions about billeting for Marines — I mean, the kinds of questions you would expect — but there hasn't been the recalcitrant pushback, there's not been the anxiety over it from the forces in the field."
Amos said the Marine Corps has completed 100 percent of Tier 1 and Tier 2 training — which includes training of service leadership — and said Tier 3 training, training of the total force, is 41 percent finished and would be complete June 1.
Echoing the notion that repeal implementation is proceeding smoothly, Chiarelli, who's superior Army Chief of Staff Gen. George Casey opposed repeal in testimony last year,  said the training to prepare soldiers for open service is effective.
Chiarelli maintaining training "is not disruptive" to the Army, but said the "Don't Ask, Don't Tell" repeal implementation process for the service "will take time."
"The chain teaching program facilitates thoughtful, constructive dialogue between leaders and subordinates," Chiarelli said. "This dialogue is hugely important, especially at the lowest levels, where ownership and consensus are most critical."
Chiarelli said he participated in the first session along with Casey and other four-star generals" and "can attest the process works."
Schwartz, who testified last year that he didn't want "Don't Ask, Don't Tell" implementation until 2012, said the Air Force is also moving toward open service in a deliberate but expeditious manner.
"We will rely on steady leadership at all levels to implement this change in a manner that is consistent with standards of military readiness and effectiveness, with minimal adverse effect on unit cohesion, recruiting and retention in the Air Force," Schwartz said.
Schwartz added his service has trained about 15 percent of all airmen — some 117,000 of the force — is on track "to train the remainder within the project training window."
Despite their generally favorable view of moving toward open service, both Chiarelli and Schwartz identified "moderate risk" with implementing "Don't Ask, Don't Tell" repeal, although they said they were mitigating the risk through educating service members.
LGBT advocates following the hearing that "Don't Ask, Don't Tell" repeal said the testimony demonstrates training is on track and further congressional hearings are unnecessary.
Alex Nicholson, executive director of Servicemembers United, said the testimony demonstrates the service chiefs are "comfortable with this policy change."
"This should be the last waste of their time and taxpayers' resources to try to undo the inevitable," Nicholson said. "'Don't Ask, Don't Tell' is going away, and we will have a stronger military and a stronger nation as a result."
No committee hearings specifically devoted to "Don't Ask, Don't Tell" repeal are planned in the Senate. Tara Andringa, a spokesperson for Senate Armed Services Committee Chair Carl Levin (D-Mich.), said his committee has asked the chiefs to inform panel members about the progress of repeal as part of the hearing on the fiscal year 2012 budget.
Despite the confidence that chiefs expressed in moving toward open service, Republicans on the committee voiced concerns about "Don't Ask, Don't Tell" or griped about the process that led to passage of legislation allowing for repeal of the anti-gay law.
House Armed Services Committee Chair Buck McKeon (R-Calif.) said he disapproved of the way the Democratic-controlled House last year proceeded with repeal legislation after the Pentagon published its study in November on "Don't Ask, Don't Tell."
"As a result of the rush to judgment that bypassed this committee, Congress was denied the opportunity to ask questions and identify weaknesses in the repeal implementation plan," McKeon said. "Now, we're confronted by an implementation process that is moving quickly to completion of the education and training phase."
McKeon maintained that the "one outcome that must be avoided" is a path for the U.S. armed forces that would "put the combat readiness of our military forces at risk."
Following the hearing, McKeon told the Washington Blade that the chiefs' testimony didn't allay his concerns — but insisted they were based on the congressional repeal process as opposed to open service itself.
"My views of established from the way it was handled in the first place to get to this point," McKeon said. "They're just doing their job."
Aubrey Sarvis, executive director of the Servicemembers Legal Defense Network, chided for McKeon for holding the hearings and for asserting that insufficient discussion led to repeal.
"It's particularly unfortunate that the full committee chairman, Mr. McKeon, has decided to become a party to this ugly cabal to play politics with our men and women in uniform," Sarvis said. "This has traditionally been a bi-partisan committee, but under the current leadership of McKeon and [House Armed Services Subcommitee Chair Joe] Wilson, that sane and sensible approach is at risk."
While Republicans voiced concern about the passage of "Don't Ask, Don't Tell" repeal legislation or implementing open service in the U.S. military, Democrats on the panel indicated support for the repeal legislation Congress passed last year.
Rep. Adam Smith (D-Wash.), ranking Democrat on the committee, said the issue of "Don't Ask, Don't Tell" has been "hotly debated" since its inception in 1993 and disputed the argument that Congress didn't undertake sufficient discussion before acting — adding lawmakers "made the only logical choice" last year by enacting repeal.
"I believe we have analyzed this at enormous length over an enormous period of time, and at some point you have to make a decision about what the best way to go forward is," Smith said.
Smith added the longtime service of gays in the military is well known — although they've been serving in secret because of "Don't Ask, Don't Tell" — and said he's "yet to meet a service member who wasn't abundantly aware of somebody that they were serving with [who] was gay or lesbian, and yet we have the finest military in the world."
Rep. Linda Sanchez (D-Calif.) said when Congress was going through the process of "Don't Ask, Don't Tell" repeal she had no doubts the U.S. military could handle open service.
"I did not believe that our military units were so fragile that finding out having somebody next to you that was openly gay would be disruptive to the mission of our units," she said. "I am very proud so far, as you've discussed today, of all men and women in uniform, who not only go out and fight for us everyday but who are also working through this new policy that you're trying to implement."
Sanchez asked whether service members discharged would be able to re-enter the military if there was no other reason for their separation.
Schwartz replied that discharged service members would be able to re-enlist based on the needs of the services to which they apply and there is no guarantee for returning at the same grade.
Pressed by Sanchez on what options are available to gay service members if they feel they're harassed upon seeking re-entry, Schwartz replied an appeal process is available both through an inspector general and the Board of Corrections.
Could legislation disrupt certification?
In December, President Obama signed legislation allowing for repeal of "Don't Ask, Don't Tell," but the anti-gay law will only be off the books after 60 days pass following certification from the president, the defense secretary, and the chair of the Joint Chiefs of Staff. Defense officials have said certification is anticipated mid-summer.
But Rep. Duncan Hunter (R-Calif.) has introduced legislation in the House that could complicate or delay certification by expanding the certification requirement to include direct input from each the chiefs.
Following the hearing, Hunter told the Blade he still thinks legislation to expand the certification requirement is necessary despite the chiefs' testimony because of "the same reason [he] put it up in the first place."
Hunter said he's been talking with McKeon's staff about having a vote on his legislation in committee and is expecting a vote during the panel markup for the FY2012 budget.
McKeon seemed unaware of any plans to hold a vote on Hunter's legislation or didn't want to disclose his plans. Asked by the Blade whether he was expecting a vote, McKeon replied, "I don't know. We'll have to look at it and see."
Nicholson said Hunter was probably referring to the FY-2012 defense authorization bill — legislation over which the House Armed Services Committee has jurisdiction.
Additionally, Nicholson said Hunter may have enough votes to attach the measure as part of the House version of the defense legislation, but won't have a shot of passing it through the Senate or having Obama sign the legislation.
"Of course, the reason we're not worried about it is because it'll never pass the Senate," Nicholson said. "So I wouldn't necessarily be surprised and I wouldn't necessarily be alarmed even if it passed as part of the House defense budget."
Trusting The Tech – Why technology is key for the LGBTQ community
The LGBTQ community is harnessing the power of technology in order to promote inclusion.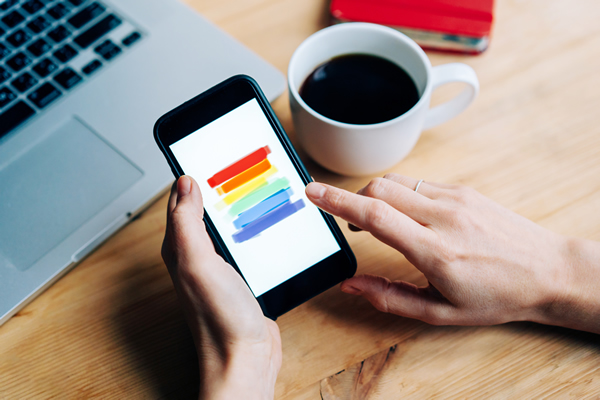 After another Pride month, we reflect on how far we've come – and how much work is still left to do. Changing perceptions and raising awareness is never easy but, in the modern world, the LGBTQ community is harnessing the power of technology in order to promote inclusion. In this article, we're going to look at the ways in which our tech is taking things to new levels:
Safety First
In 2021, we're still seeing far too many headlines about attacks on members of the LGBTQ community, and its vital that individuals are vigilant about their safety – and that of others. Technology such as the GeoSure travel safety app can provide a valuable layer of protection. Additionally, new features such as the functionality introduced by Tinder to prevent LGBTQ identification being shown in the profile of users who may be travelling through intolerant nations are incredibly important. We're all working toward a world without discrimination but, until that day comes, safety is of paramount importance. Similarly, technology comes into play when it comes to venues such as salons in areas where safety may be an issue. A lot of salons are now mindful of this and are using appointment booking software such as Booksy which allows them to manage appointments through an app to ensure that their environments are as safe and comfortable as possible.
Inform And Educate
Technology can be an incredibly powerful tool when it comes to breaking down barriers between the LGBTQ community and other members of society. The groundbreaking LGBTQ+ Experiment website has been created to do just that by allowing people to ask – and answer – questions in order to increase understanding. More importantly, innovations like this one are incredibly useful in eliminating some of the myths and misconceptions surrounding the LGBTQ community.
Uniting Communities
You may have read about a recent incident on Lake Moses, Washington, whereby a group of young boaters were recorded hurling abuse at fellow boaters who were displaying a Pride flag. During the incident, the abusers ran into trouble when their boat burst into flames…….and were rescued by the boaters with the Pride flag.
Following the incident, thousands of Washingtonians took to social media to praise the rescuers – with many describing the incident as 'karma'. As unpleasant as this event was, through the use of social media, it brought together members of all communities, thereby connecting and uniting people against this kind of mindless abuse.
Putting LGBTQ In The Picture
Improving visual representation has always been important for different ethnic and gender groups; from the introduction of African American Barbie dolls to more inclusion in television and film. Tech giant, Apple, has highlighted its commitment to visual inclusivity by introducing gender neutral and same sex couple emojis – a move which can only help to improve inclusivity.
Connecting Through Content
Historically, media channels tended to 'play it safe' when it came to the representation of minorities – something which resulted in a widespread sense of isolation and alienation. The advent of the internet – and more significantly, social media – means that representation, and the publishing of content, is handed to the masses, rather than to a few media outlets who may or may not have their agenda. For the LGBTQ community, the ability to create and publish content which highlights issues and promotes inclusion is a huge step toward better understanding and awareness.
Technology is constantly evolving and can be an extremely valuable tool when it comes to connecting and uniting communities and improving understanding. In a world where it seems that anything is possible, this technology is key to breaking down barriers and creating a world where inclusion is the norm.
How to prepare yourself in this seller's market
Millennials are putting down the avocado toast and picking up mortgages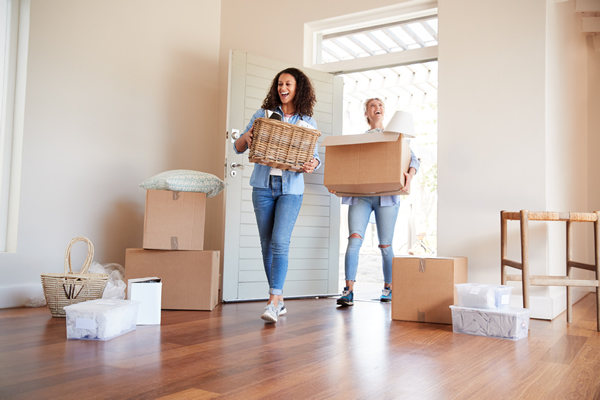 For the first time, Millennials are cutting back on spending money on multiple streaming subscriptions, $10 drinks, and avocado toast. They are dipping their feet into purchasing their first home. The current market conditions can be tough for some buyers though, so being prepared is more important now than ever.
The first step in the home buying process is finding the right real estate agent. Your agent should be trustworthy and someone who is knowledgeable about the area, sales contract, and local programs that may be able to save you money. Once you find the perfect agent, ask them to refer you to their preferred local lenders. When talking with lenders, not only should you focus on interest rates, but also ask about their in-house processing and underwriting. This may be able to give you a competitive advantage against other offers.
Once you've decided on your lender, they will need several documents to help them determine your eligible purchase price. Now is the perfect time to get your documents in order, including 30 days of pay stubs, two years of tax returns and/or W2s and 1099s, and two consecutive bank statements. Providing these documents in a timely manner can help expedite the pre-approval process and prevent delays once you're under contract. The lender will also look at your median credit score from the three major credit bureaus. Since your credit score has a direct effect on your interest rate, it's important to pay close attention to your score. If your credit score needs a little help, talk to your Realtor and lender to see if they have recommendations on how to boost your score or programs that may be able to help.
After you've been pre-approved, it's time to look at properties. With these current market conditions, properties typically don't stay on the market for very long. Depending on the type of property, some may only be on the market for a few days. Doing your due diligence at the beginning of your home search can help save you time and focus on the properties that really fit your criteria. Now is the time to make that wish list, visit neighborhoods, research schools, and get a really good idea of what you're looking for. In this market, it's very important to see a property as soon as it hits the market. By fully understanding your search criteria in advance and making sure you're available to see properties after work or on a lunch break, you will be better prepared to make an offer when "the one" hits the market.
The most common question I get now is, "should I wait?" In most cases, the cost of waiting can cost you. With historically low interest rates and housing prices continuing to increase, now is still a great time to purchase real estate. Being prepared, patient and having an informed Realtor and lender on your side will definitely help in this market.
Teddy Rojanadit is a licensed Realtor in D.C., Virginia, and Maryland with Bediz Group at Keller Williams Capital Properties. Follow him at @teddydcrealtor on Instagram, TikTok and Facebook. He can be reached at [email protected] or 202-664-3736.
The five-step downsizing plan
Set goals and a budget — then de-clutter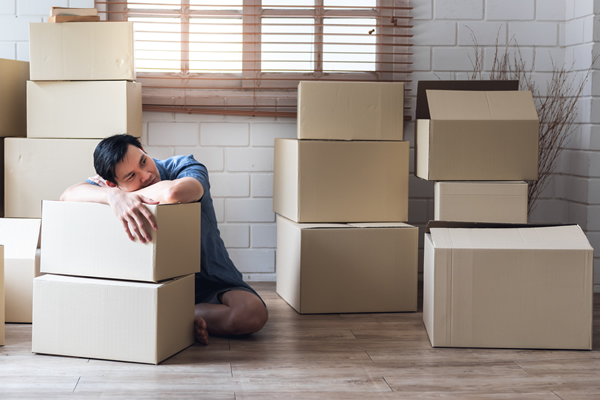 Are you considering downsizing? For any number of reasons, this might be a decision that makes sense at this point in your life.
Perhaps you have children that are now grown and have moved out, or you entertained large parties and those days have passed, now having more space than you can use. Maybe you simply want less home to take care of and fewer chores on your to-do list. Perhaps you'd like a smaller mortgage, so you can put the extra money toward other things. Or possibly, you're willing to pay a slightly higher mortgage so that you can have a smaller home in an area where you've always wanted to live. Whatever your reasons, if you're thinking of downsizing, having a plan can be extremely valuable. Those preparing to downsize may find that following this helpful five-step plan can make the process a smooth and successful experience:
• Think through your goals: This may seem like an obvious step, but it is one that people often overlook. As you think about downsizing, take the time to sit down and come up with a detailed list of your goals. Ask yourself the necessary questions that will help you to narrow and focus your search. These are questions like: What's important to you in life — being close to family and friends? Living in a place you love? Having easy access to medical care? Access to an international airport? Spend some time thinking through your priorities and desires. How much of a mortgage will you be able to pay, particularly if you are retiring or anticipating increased health care costs as you age? Maybe you're able to live mortgage free with the sale of your larger home.
How much square footage would you feel comfortable caring for? How will you prepare for the move? Thinking carefully about your future by working through important questions like these can help you move closer toward a concrete vision of your ideal downsizing situation and provide peace of mind and confidence during the process.
• Look for a location you love: Location is an important aspect of any real estate transaction, but this can be especially true when downsizing. What are your reasons for downsizing? Thinking this through may help you to choose a location that is ideal for your needs. Are you downsizing because you are getting older and health issues are a concern? If so, choosing a location close to a city center where you can easily access medical care might be important. Are you downsizing because you're tired of living in a large home in a suburban area and want easier access to amenities that a more urban environment may offer? If so, looking for more walkable neighborhoods closer to a larger metropolitan area might be important for you. Are you retiring and downsizing because you want to live in that gay-friendly city that you've always loved? Focus your home search there.
• Be sure to budget: After you've thought through your goals and decided on a desirable location, you'll want to spend time closely looking at your financial situation and coming up with a realistic budget to achieve your goals. Meeting with a financial professional to review your assets and debts, what you might make from the sale of your current home, and what the total costs of downsizing might be can be tremendously helpful, and can ensure that you make your move with financial confidence and security.
• Don't forget to declutter: Certainly, downsizing means you'll have less space – and this means less room for extra stuff. Before your move, take advantage of the downsizing process as an opportunity to let go of items you no longer truly need or use and to make space for new things and experiences. It is important to get started on this process early. Often, when people are downsizing, they still overestimate the amount of room they will have for extra items. Don't make this mistake. Taking the time to sit down and think about what will fit within your new space removes the stress of later having to dispose of those belongings after you move.
• Find the right agent: The importance of this step in your downsizing plan should not be overlooked. Whether you are staying relatively close to home or moving across the country, you will need an agent who knows the community you're interested in and can help direct you to neighborhoods and homes that will best fit your needs. This can particularly be true when you are an LGBTQ home buyer or seller and you want to ensure that you find not only a house that you love, but also a community where you can feel truly at home. Working with the right agent can reduce your stress, save time, and greatly increase your overall satisfaction with your real estate experience. Wondering how to find exactly the right agent for your needs? At GayRealEstate.com, that's where we come in.
Whatever your real estate needs – whether you are looking to buy, sell, upgrade, or downsize, at www.GayRealEstate.com, we are here for you. We are passionate about connecting LGBTQ home buyers and sellers across the country with agents who are talented, experienced, and committed to helping their clients achieve their real estate dreams. In any real estate experience, having an agent who knows and loves their community and who values each client, and understands that client's unique needs can be invaluable. We are dedicated to delivering that experience every time. You deserve nothing less. We look forward to helping you soon.
Jeff Hammerberg is founding CEO of Hammerberg & Associates, Inc. Reach him at 303-378-5526 or [email protected].