Great places for furniture in D.C.
From antique to modern, options for all tastes
D.C. residents have an embarrassment of riches when it comes to options for home décor and furniture shopping. Whether your taste runs modern or antique, city stores offer something for everyone. Below are some of our favorites.
Mitchell Gold + Bob Williams
In 1989, Mitchell Gold and Bob Williams created The Mitchell Gold Co. during a time when the economy was unstable. Now, sales have reached more than $100 million. The D.C. store only sells Mitchell Gold products. Hotel chains and other businesses like the W Hotels and Rande Gerber's Whiskey Bars feature furniture from Mitchell Gold. Mitchell Gold sells rugs, lighting, tables, beds and living room furniture, including sleeper sofas and more.
Mitchell Gold + Bob Williams Signature Store
1526 14th St., N.W.
Washington, D.C.
202-332-3433
mgandbw.com
Hardwood Artisans
Launched in 1976 as a simple two-man shop, Hardwood Artisans has expanded its operation and now makes more than 800 items sold at four retail showrooms in the area. The staff at Hardwood Artisans "strive to give each piece a life of its own; to treat each piece as if it were being built for someone we know and like." Some of the items available are Murphy and wall beds, custom wall systems and furniture for almost every room in the house. Visitors to the Woodbridge location might also be able to get a tour of the workshop and watch craftsmen build some of the furniture.
Alexandria Showroom
3622 King St.
Alexandria, VA
703-379-7299
Fairfax Showroom
3905A Fair Ridge Dr.
Fairfax, VA
703-537-0600
Rockville Showroom
12266K Rockville Pike
Rockville, MD
301-770-0337
Woodbridge Showroom
15005 Farm Creek Dr.
Woodbridge, VA
703-494-3999 or 877-999-9663
hardwoodartisans.com
Room & Board
Room & Board has established a close relationship with the American artisans who create the furniture and accessories available in its stores, most of which are exclusive to the store. They sell everything from picture frames to bunk beds for children to armoires. The D.C. store has four levels of showrooms totaling 36,000 sq. ft. with the fourth floor featuring a spectacular view of the area.
Room & Board
1840 14th St., N.W.
Washington, D.C.
202-729-8300
roomandboard.com
Grant Antiques Gallery
Grant Antiques carries mainly European, Scandinavian and Asian antiques in its 7,000 square foot gallery and offers some furniture restoration services in its workshop. The website hosts many photos of items available, but not everything is pictured online. Items available range from books and artwork to tables and beds.
Grant Antiques Gallery
4111 Howard Ave.
Kensington, MD
301-215-9292
grantantiques.com
The Brass Knob
Stemming from owner Ron Allan's doorknob collection, The Brass Knob (and The Brass Knob Back Doors Warehouse) sells architectural antiques from small items like bath fixtures, tiles and brackets to larger items like doors, bathtubs, radiators and fencing. Items are salvaged from buildings and homes in the D.C. area as well as purchased from other antique dealers.
The Brass Knob
2311 18th St., N.W.
Washington, D.C.
202-332-3370
thebrassknob.com
Sheffield Furniture
Sheffield Furniture sells everything from custom bed linens to beds and dressers. Its collections range from traditional to transitional styles. Sheffield also offers interior design services, reupholstering, and furniture and antique restoration. Its website features a room planner, a showroom tour and portfolios of the company's designers. While the Sheffield Furniture Warehouse is in Pennsylvania, there are two locations in the D.C. area.
Rockville Showroom
1582 Rockville Pike
Rockville, MD
301-881-6010
Dulles Showroom
21080 Dulles Town Center
Dulles, VA
571-323-6000
sheffieldfurniture.com
How to prepare yourself in this seller's market
Millennials are putting down the avocado toast and picking up mortgages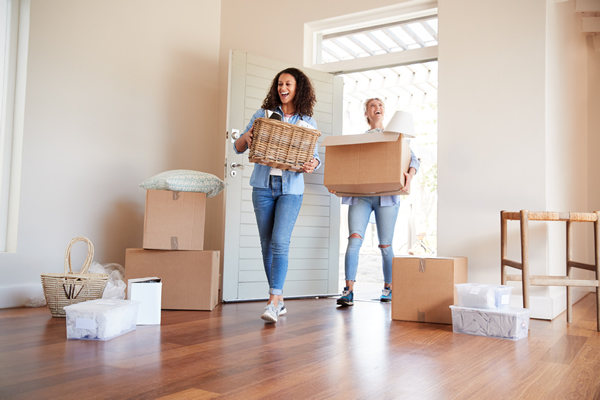 For the first time, Millennials are cutting back on spending money on multiple streaming subscriptions, $10 drinks, and avocado toast. They are dipping their feet into purchasing their first home. The current market conditions can be tough for some buyers though, so being prepared is more important now than ever.
The first step in the home buying process is finding the right real estate agent. Your agent should be trustworthy and someone who is knowledgeable about the area, sales contract, and local programs that may be able to save you money. Once you find the perfect agent, ask them to refer you to their preferred local lenders. When talking with lenders, not only should you focus on interest rates, but also ask about their in-house processing and underwriting. This may be able to give you a competitive advantage against other offers.
Once you've decided on your lender, they will need several documents to help them determine your eligible purchase price. Now is the perfect time to get your documents in order, including 30 days of pay stubs, two years of tax returns and/or W2s and 1099s, and two consecutive bank statements. Providing these documents in a timely manner can help expedite the pre-approval process and prevent delays once you're under contract. The lender will also look at your median credit score from the three major credit bureaus. Since your credit score has a direct effect on your interest rate, it's important to pay close attention to your score. If your credit score needs a little help, talk to your Realtor and lender to see if they have recommendations on how to boost your score or programs that may be able to help.
After you've been pre-approved, it's time to look at properties. With these current market conditions, properties typically don't stay on the market for very long. Depending on the type of property, some may only be on the market for a few days. Doing your due diligence at the beginning of your home search can help save you time and focus on the properties that really fit your criteria. Now is the time to make that wish list, visit neighborhoods, research schools, and get a really good idea of what you're looking for. In this market, it's very important to see a property as soon as it hits the market. By fully understanding your search criteria in advance and making sure you're available to see properties after work or on a lunch break, you will be better prepared to make an offer when "the one" hits the market.
The most common question I get now is, "should I wait?" In most cases, the cost of waiting can cost you. With historically low interest rates and housing prices continuing to increase, now is still a great time to purchase real estate. Being prepared, patient and having an informed Realtor and lender on your side will definitely help in this market.
Teddy Rojanadit is a licensed Realtor in D.C., Virginia, and Maryland with Bediz Group at Keller Williams Capital Properties. Follow him at @teddydcrealtor on Instagram, TikTok and Facebook. He can be reached at [email protected] or 202-664-3736.
The five-step downsizing plan
Set goals and a budget — then de-clutter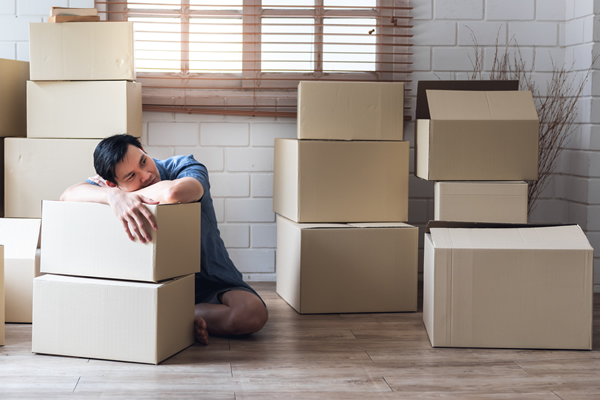 Are you considering downsizing? For any number of reasons, this might be a decision that makes sense at this point in your life.
Perhaps you have children that are now grown and have moved out, or you entertained large parties and those days have passed, now having more space than you can use. Maybe you simply want less home to take care of and fewer chores on your to-do list. Perhaps you'd like a smaller mortgage, so you can put the extra money toward other things. Or possibly, you're willing to pay a slightly higher mortgage so that you can have a smaller home in an area where you've always wanted to live. Whatever your reasons, if you're thinking of downsizing, having a plan can be extremely valuable. Those preparing to downsize may find that following this helpful five-step plan can make the process a smooth and successful experience:
• Think through your goals: This may seem like an obvious step, but it is one that people often overlook. As you think about downsizing, take the time to sit down and come up with a detailed list of your goals. Ask yourself the necessary questions that will help you to narrow and focus your search. These are questions like: What's important to you in life — being close to family and friends? Living in a place you love? Having easy access to medical care? Access to an international airport? Spend some time thinking through your priorities and desires. How much of a mortgage will you be able to pay, particularly if you are retiring or anticipating increased health care costs as you age? Maybe you're able to live mortgage free with the sale of your larger home.
How much square footage would you feel comfortable caring for? How will you prepare for the move? Thinking carefully about your future by working through important questions like these can help you move closer toward a concrete vision of your ideal downsizing situation and provide peace of mind and confidence during the process.
• Look for a location you love: Location is an important aspect of any real estate transaction, but this can be especially true when downsizing. What are your reasons for downsizing? Thinking this through may help you to choose a location that is ideal for your needs. Are you downsizing because you are getting older and health issues are a concern? If so, choosing a location close to a city center where you can easily access medical care might be important. Are you downsizing because you're tired of living in a large home in a suburban area and want easier access to amenities that a more urban environment may offer? If so, looking for more walkable neighborhoods closer to a larger metropolitan area might be important for you. Are you retiring and downsizing because you want to live in that gay-friendly city that you've always loved? Focus your home search there.
• Be sure to budget: After you've thought through your goals and decided on a desirable location, you'll want to spend time closely looking at your financial situation and coming up with a realistic budget to achieve your goals. Meeting with a financial professional to review your assets and debts, what you might make from the sale of your current home, and what the total costs of downsizing might be can be tremendously helpful, and can ensure that you make your move with financial confidence and security.
• Don't forget to declutter: Certainly, downsizing means you'll have less space – and this means less room for extra stuff. Before your move, take advantage of the downsizing process as an opportunity to let go of items you no longer truly need or use and to make space for new things and experiences. It is important to get started on this process early. Often, when people are downsizing, they still overestimate the amount of room they will have for extra items. Don't make this mistake. Taking the time to sit down and think about what will fit within your new space removes the stress of later having to dispose of those belongings after you move.
• Find the right agent: The importance of this step in your downsizing plan should not be overlooked. Whether you are staying relatively close to home or moving across the country, you will need an agent who knows the community you're interested in and can help direct you to neighborhoods and homes that will best fit your needs. This can particularly be true when you are an LGBTQ home buyer or seller and you want to ensure that you find not only a house that you love, but also a community where you can feel truly at home. Working with the right agent can reduce your stress, save time, and greatly increase your overall satisfaction with your real estate experience. Wondering how to find exactly the right agent for your needs? At GayRealEstate.com, that's where we come in.
Whatever your real estate needs – whether you are looking to buy, sell, upgrade, or downsize, at www.GayRealEstate.com, we are here for you. We are passionate about connecting LGBTQ home buyers and sellers across the country with agents who are talented, experienced, and committed to helping their clients achieve their real estate dreams. In any real estate experience, having an agent who knows and loves their community and who values each client, and understands that client's unique needs can be invaluable. We are dedicated to delivering that experience every time. You deserve nothing less. We look forward to helping you soon.
Jeff Hammerberg is founding CEO of Hammerberg & Associates, Inc. Reach him at 303-378-5526 or [email protected].
Adventure cruisers
These two vehicles are perfect for your next adventure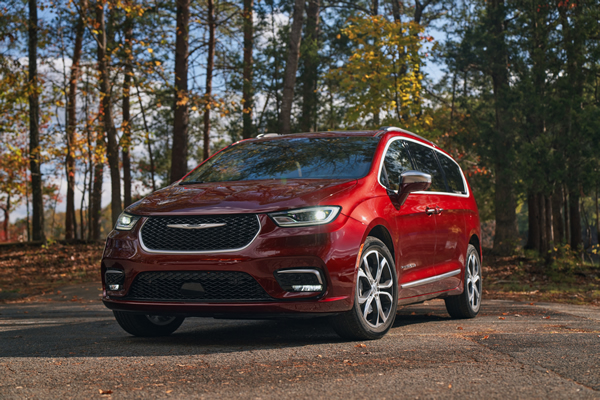 With everyone itching to get out and travel during the big reopening, it's no wonder roadways are jammed with day-trippers and tourists. But these two vehicles can help you avoid the noise and go on your own excellent adventure.
CHRYSLER PACIFICA PINNACLE
$55,000
Mpg: 19 city/28 highway
0 to 60 mph: 7.9 seconds
Is there such a thing as a fun minivan? You wouldn't think so. But the Chrysler Pacifica has won numerous awards for its spirited suspension and nimble handling. This hauler is much better at transporting people and cargo than most pickups and SUVs. And this year the Pacifica, already a style maven among minivans, gets a tasteful makeover. This includes a streamlined grille, liftgate, wheels, and front and rear running lights.
For better traction on slippery roads, all-wheel drive is now available. There's also a new top-tier trim level—the Pinnacle—with quilted Nappa leather seats and (bling alert!) snazzy matching pillows for the second-row captain's chairs. The infotainment system, already easy to use, now has a crisp 10.1-inch screen, along with smartphone integration and up to 12 USB ports. Because of an improved processor, the infotainment system is more responsive. This was a big plus whenever I approached highway construction zones and needed to find a quick escape route. In the end, I was able to deftly skirt bottlenecks, enjoy a few unfamiliar yet pleasant byways, and still arrive everywhere on time.
Along with a backup camera, there's a 360-degree view to help you fit into almost any parking spot. And while it may seem a bit creepy, a new FamCam inside the cabin helps you keep an eye on the kids—or any unruly adults—who may be acting up in the backseat. Crash-test scores are stellar, and Chrysler found a way to shoehorn in almost every safety feature, including blind-spot monitor, lane-departure warning, adaptive cruise control, and automated emergency braking with pedestrian detection. No, the Pacifica Pinnacle is not a sport sedan or souped-up super coupe. But it also doesn't drive like a bulky minivan, despite the acres of interior room and cubbyholes. Instead, I was able to enjoy the best of both worlds—a refreshing ride with plenty of room for passengers and cargo. For neat freaks like me, there was an extra bonus: a built-in vacuum cleaner.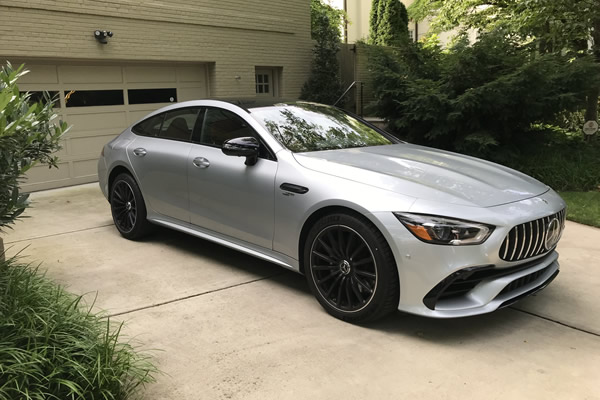 MERCEDES AMG GT 43
$91,000
Mpg: 20 city/25 highway
0 to 60 mph: 4.8 seconds
For auto journalists, test vehicles are like speed dating: Each car is the object of your affection—but only until the next one arrives. Yet sometimes you really do find a soul mate. That's the case with the Mercedes AMG GT 43. This four-door sedan looks like a hot rod, sounds like a muscle car and drives like a high-performance speedster. Each time I slipped behind the wheel, there was something new and exciting to stir the senses. Cue the silky nine-speed transmission. The subdued ambient lighting. The snug seats that hug you like a lover. And the various driver settings that let you stiffen the suspension to take any corner like a pro.
With the touch of a button, you can ratchet up the exhaust rumble to impress your neighbors. Press another button to raise the large rear spoiler—effectively saying "back off" to anyone clueless enough to tailgate such a ferocious fastback. Even curbside, the haughty look of this ride is intimidating. Inside, there are dual 12.3-inch digital displays and a wide center console with wireless charging pad. Another charging pad is part of an optional rear-seat package, which adds three-zone climate control, heated/cooled rear cupholders, two more USB ports and a rear touchscreen. The new infotainment system offers speech recognition for voice commands and software that actually learns how to anticipate when you might be about to change the nav screen or radio channel. And the clarity of the Burmester surround-sound stereo remains crystal clear even when it's cranked up to the max. Despite a base price of $91,000, the AMG GT 43 is actually a bargain. After all, the slightly more powerful GT 53 starts at $100,000, and the high-end GT 63 is an eye-popping $162,000. At the end of a weeklong stint with this dream machine, I had fallen hard it—finding any excuse to make an extra Starbucks run or go on a spur-of-the-moment day trip or drive to the grocery store three times in an hour or, well, you get the picture.